Buy A 2018 Mah Jongg Card For Breast Cancer Research, either size, and the Mah Jongg League will donate $2.00 for every card bought. (SCROLL DOWN FOR DETAILS! )
(NOTE: Our sale of 2017 Mah Jongg cards raised $2,000 to benefit Play for P.I.N.K.®. That brings the total amount raised to $5,575 since 2015.) Play for P.I.N.K. donates 100% of proceeds to its sole beneficiary, the Breast Cancer Research Foundation, thanks to underwriting from The Estée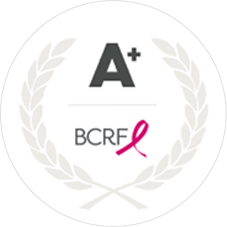 Lauder Companies' Breast Cancer Campaign.
Play for P.I.N.K.'s mission: To speed advances in breast cancer detection, treatment and survivorship.  The initials "P.I.N.K."  stand for Prevention, Immediate Diagnosis, New Technology, Knowledge.  Play for P.I.N.K. supports thousands of volunteers nationwide as they raise funds for research through sporting and lifestyle events. Their efforts raise $4.8 million annually — and 100% of that goes to the Breast Cancer Research Foundation (BCRF).
BCRF is the highest-rated breast cancer organization in the U.S., with an A+ rating from Charity Watch and a four-star rating from Charity Navigator.
Breast Cancer Research Foundation


60 East 56th Street, 8th floor, New York, NY 10022
For more info. on Play For Pink and BCRF, CLICK BELOW:
www.playforpink.org
www.bcrfcure.org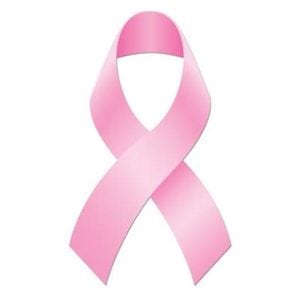 Help us raise money every time you buy a Mah Jongg card.
BUY YOUR 2018 MAH JONGG HERE!!!
Standard-size cards are $8.00 & large-print cards are $9.00. To order cards to be delivered anywhere in the U.S., please message me privately using this link: https://www.facebook.com/LongIslandMahJonggandCanastaLeague or email: mjcards.playforpink@nullgmail.com
Order deadline: Wednesday, January 24, 2018. Cards will be mailed to you directly from the National Mah Jongg League around April 1, 2018.
If you don't receive an email confirmation/receipt within two weeks after mailing your order, please message me privately.
Send in your order today for yourself or preferably, for your entire Mah Jongg group! It would be greatly appreciated if one person from your group instructs us to mail all the cards to one mailing address (multiple checks are fine).
Thank you for your support!
Become a friend of Play for Pink on Facebook and follow us on Instagram
(Any questions, please call Cindy Denbaum at 516-810-4582)