WHAT'S THERE TO DO TONIGHT?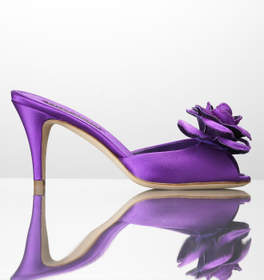 STEPPING OUT FLORIDA  
                                                                     SATURDAY- FEBRUARY 24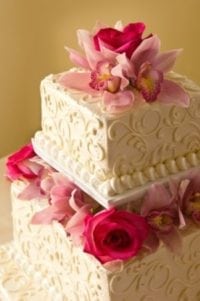 Pavilion Grille –Saturday: Closed Saturday for a Private Party; (This is a great place for a private party!) BUT…. Come back TOMORROW, Sunday, February 25 for the best oldies, classics and Motown by Joey & The Paradons; come relive the memories and music that started on the street corners in Brooklyn! Dance to all your favorite hits from then and now~The Pavilion features a huge 2000 sq. ft. wooden Dance Floor and FREE Parking;  Why not make it a perfect evening of Dinner and Dancing?  Dinner Reservations may be made at 561-912-0000; Pavilion Grille, 301 Yamato Rd, Boca Raton, 33431, is located in the lobby of the Seeman Holtz Building (formerly The Stonegate Bank Building.) The building is about 2 stories tall with distinctive glass sides, and is located on the NE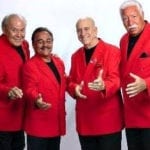 corner of the intersection of Dixie Hwy and Yamato Road; FREE parking in the lot or garage and then enter the lobby to a world of music and dancing;  Dinner served from 6pm; Music at 7:30pm; $10 Cover Charge includes a House Drink or may be used toward $20 food or beverage purchase; What a great place to dine, dance and mingle! Singles and Couples welcome!   The Pavilion Grille-301 Yamato Road-Boca Raton- For Reservations:  561-912-0000 www.PavilionGrille.com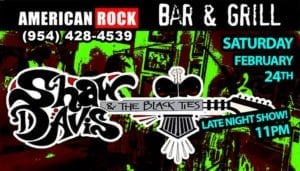 American Rock Bar- Tonight: Comedy Basement at 8:30pm
Shaw Davis & The Black Ties-Late Night Show at 11pm
Friday, Saturday and Sunday, Live Entertainment-Check Website: www.AmericanRockBar.com 
1st & 3rd Tuesdays of the Month: Mambo: "Orquesta Nostalgia"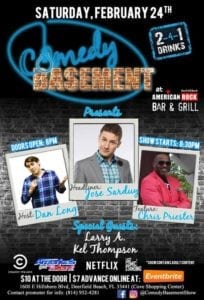 2nd Tuesday of the Month: Jazz 4th Tuesday: Latin Jazz
Mondays: Oldies Night with Joey Dale & Leiza Michaels–8pm to 10pm- Admission: $5
Wednesdays: Karaoke-DJ Carey; Hosted by Lisa 6:30 to 10:30pm
Thursdays: Big Band Jazz by Mike Norris or Teacher Teacher 8pm
Friday/Saturday/Sunday-Live Music
Early Dinner Specials 4pm-7pm
Burger Specials $6 (We use Superior Black Angus Beef) 4pm-7pm Daily
Check Website: www.AmericanRockBar.com  1600 East Hillsboro Blvd.,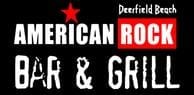 Deerfield Beach;  Entertainment EVERY night of the week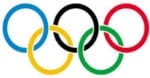 The 2018 Winter Olympics Continue in Korea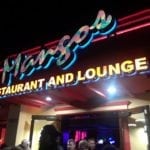 Mango's Restaurant & Lounge- Reopened on Valentine's Day following a year of renovations-at 904 E Las Olas Blvd-Ft. Lauderdale; The owner and his management team worked hard to maintain Mango's original concept, while still improving the atmosphere with a "new era" vision, ensuring a memorable experience for all "Mangoers. Mangos accepts all walk-ins for dinner, or reservations may be made in advance by calling  954-523-5001 or  954-523-7950.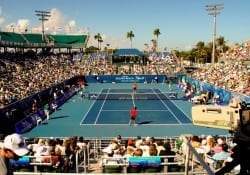 Delray Beach Open- Until February 25th at the Delray Beach Stadium & Tennis Center. Ten days of ATP action kicks off Presidents' Day weekend with the ATP Champions Tour, featuring legendary Tennis Hall of Famer John McEnroe and Team USA vs. captain Fernando Gonzalez and Team International.  ATP World Tour excitement follows with top-20 stars and the game's A-listers, including Juan Martin del Potro, Kevin Anderson, Milos Raonic, Jack Sock, Nick Kyrgios, Denis Shapovalov, Sam Querrey, and the Bryan brothers.  In addition to world-class tennis, guests will enjoy live music, fashionable fêtes, shopping bazaars, gourmet dining, family activities, local artisan pop-ups, and much more.  For tickets, special events, and a complete event schedule, visit yellowtennisball.com or call 561-330-6000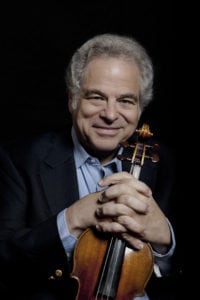 The 12th Annual Festival of the Arts BOCA-Concert: Itzhak Perlman – In the Fiddler's House,A Klezmer Celebration; Mizner Park Amphitheater-For more info. and tickets, CLICK HERE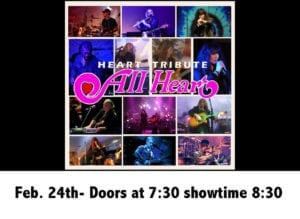 "All Heart" Concert-  A Tribute to Heart-This is an Intimate evening of The Music of Heart; This series of extremely Intimate shows will bring fans some of Americas favorite music legends into a living room style setting at the New PGAARTS.LIVE Venue. You will see Top Tribute acts in a way that has not been offered before to the area. So relax and enjoy your evening with the great music from the worlds greatest musical acts. Doors open at 7:30pm; Showtime at 8:30pm-At PGA Arts Center-4076 PGA Blvd., Palm Beach Gardens 33410 -For tickets and to hear samples of their greatest hits,  CLICK HERE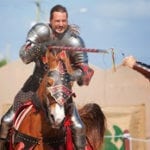 Renaissance Festival and Crafts Village-Until March 25- (Weekends only-On Saturdays and Sundays) From 10am to Sunset-Over 100 Artisans with handcrafted goods; Continuous Entertainment on 12 stages; Costumed Performers; Games, Rides & foods fit for a King; The iconic Florida Renaissance Festival will ring in its 26th season, and, for the third year in a row, will offer an extraordinary SEVEN theme-filled weekends as well as a fantastical journey back in time with a variety of fan favorite acts and performances. Upon stepping inside the gates of our village, attendees will be transported back to 16th-century Europe where they will find jesters, jugglers and jousting knights along with music, costumed characters, human powered games, artisan craft shops and enough food & drink for a royal family feast! At Quiet Waters Park in Deerfield Beach- www.Ren-Fest.com 
February 24 and 25-South Beach Wine and Food Festival- There are 11 Broward events in its Crave Greater Fort Lauderdale Series, including a clambake hosted by Emeril Lagasse and Lucky Chopsticks, an Asian street-food event hosted by Andrew Zimmern. Check out more than 90 ticketed events with hundreds of chefs with most events in Miami Beach- For more info. and tickets, Click here: http://sobewff.org/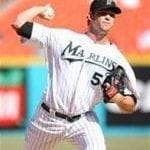 February 24 to March 27-  Spring Training Games –Play Ball! Against top teams including the Boston Red Sox, Atlanta Braves, New York Mets, New York Yankees, Minnesota Twins, Milwaukee Brewers and Detroit Tigers. Check out the full spring training schedule at The Ballpark of The Palm Beaches and Roger Dean Stadium.  Four baseball teams, two stadiums, one cool destination. If you're a fan of baseball, there's nothing better than spring training in Florida. The Palm Beaches is the spring training location for the Houston Astros, Washington Nationals, Miami Marlins and St. Louis Cardinals. From superstars to rookies to guys just trying to make the team, spring training is a fan atmosphere everyone should experience at least once.  For more info, CLICK HERE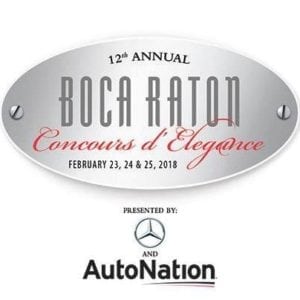 February 24 to 25-The 12th annual Boca Raton Concours d'Elegance-(Known as the world's largest event produced by a charity) Presented by Mercedes-Benz, AutoNation and The Rick Case Automotive Group and held at the Boca Raton Resort & Club-The event will feature Jay Leno along with Tim Allen, the Gala headline entertainer as the celebrity judges. The Concours will have an unforgettable performance by Allen, an actor, comedian, author and avid car collector at the Grand Gala Dinner, Auction & Show. This year's featured artist, Mark Watts, a renowned painter will showcase some of his well-known pieces: classic cars, nostalgic scenes and surreal images. To view a full schedule of events,  visit www.bocaCDE.com. All events are open to the public with tickets sold separately: Friday duPont Registry™ Live Hangar Party ($125/person); Saturday Grand Gala Dinner, Auction & Show ($500/person select seat and $1,000/per person premier seat; table options also available); and Sunday Automobile & Motorcycle Exhibition ($75/person general admission or $125/person early admission with Concours d'Gourmet access). To purchase tickets, call 954-537-1010 or visit www.bocaCDE.com. The Boca Raton Concours benefits the Boys & Girls Clubs of Broward County and the more than 12,500 at-risk youth; last year the event raised more than $10 million for the organization.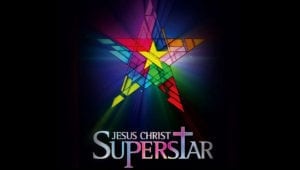 February 24 to March 18- Jesus Christ Superstar, The Epic Rock Musical-A pioneering rock opera that became a global phenomenon, Jesus Christ Superstar retells the last seven days in the life of the social and political rebel Jesus of Nazareth through the eyes of his betrayer, Judas Iscariot. Chart-topping songs from Andrew Lloyd Webber with lyrics by Tim Rice, such as "Everything's Alright," "I Don't Know How to Love Him" and the high-octane title number, highlight the struggles of Jesus' final days before his crucifixion. Don't miss this righteous and explosive rock musical on the stage of the Susan B. Katz Theater –At the Pembroke Pines Theater of Performing Arts-located at the River of Grass ArtsPark, 17195 Sheridan Street,  Pembroke Pines, FL 33331-phone: 954-437-4884 or 877-477-8672 For info. and tickets, CLICK HERE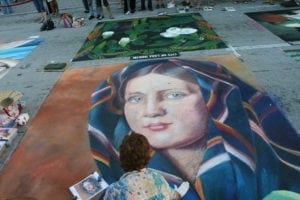 February 24 and 25-Lake Worth Street Painting Festival-At Lake and Lucerne Avenues, Downtown Lake Worth, FL-Lasting only until the next raindrop, this street painting festival turns asphalt into artwork. The Lake Worth Street Painting Festival features temporary masterpieces in an open-air museum of art, sound and aromatic delights. FREE admission and fun activities make for an amazing adventure. For more info. and to see some street art, CLICK HERE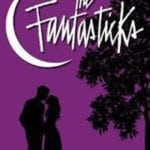 February 24 and 25-The Fantastiks -by Curtain Call Playhouse-Try To Remember" a time when this romantic charmer wasn't enchanting audiences around the world. The Fantasticks is the longest-running musical in the world and with good reason: at the heart of its breathtaking poetry and subtle theatrical sophistication is a purity and simplicity that transcends cultural barriers. The result is a timeless fable of love that manages to be nostalgic and universal at the same time.The Fantasticks is a funny and romantic musical about a boy, a girl, and their two fathers who try to keep them apart. The narrator, El Gallo, asks the audience to use their imagination and follow him into a world of moonlight and magic. The boy and the girl fall in love, grow apart and finally find their way back to each other after realizing the truth in El Gallo's words that, "without a hurt, the heart is hollow. Performance Address- Sunrise Civic Center Theatre, 10610 W. Oakland Park Blvd., Sunrise, 33351; Phone:  954-747-4646; Sat, Feb 24th @ 7pm, Sun, Feb 25th @ 2pm;  Tickets: $18.00  For info. and tickets, CLICK HERE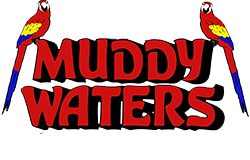 Shell, Shuck and Peel Weekends at Muddy Waters Restaurant- Great Specials on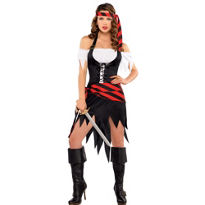 Saturday and Sunday from 11am to 4pm like "Shrimp Bang! Bang!- CLICK HERE to see-Home of 79 cent clams and oysters on the half shell daily-Happy Hour 4pm to 7pm-Try a House Shrimp Bloody Mary ($5)-And absolutely the BEST Fish Tacos!-Get your game on here on Saturday and Sunday afternoons with 19 H/D TVs- At 2237 W. Hillsboro Blvd.-Deerfield Beach 33442-Info: 954-428-6577 or www.MuddyWatersRestaurant.com

Boca Raton Green Market-Open for its 21st season–Grab your shopping bags and head on over- Held every Saturday, 8am to 1pm, until May 13, 2018. The Market takes place at the south end of Royal Palm Place in the Monument Piazza parking area located at the intersection of S Federal Highway and SE Mizner Blvd. Over 40 vendors with produce, bakery items, plants & flowers, doggie treats, prepared foods and lots more. Plenty of parking is available adjacent to the GreenMarket vendor site.From  8am to 1pm, at the Royal Palm Place shopping center, 400 S Federal Highway, Boca Raton.
Delray Winter Green Market- Open 9am to 2pm- An open air marketplace located at Old School Square Park on NE 2nd Avenue, a half block north of Atlantic Avenue in downtown Delray Beach. At the GreenMarket you'll find more than 65 premier food vendors featuring farm-to-fork produce, just picked citrus, tropical fruit and juice, farm fresh eggs, raw milk and butter, artisan cheese and jams, fragrant baked goods, plenty of gluten free, vegan and organic products, fresh cut flowers, plants and other unique gourmet fare along with live musical entertainment each week-For more info, CLICK HERE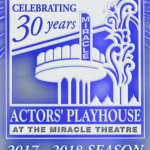 Check out the plays Coming up at Actors Playhouse at the Miracle Theater for 2018-At 280 Miracle Mile, Coral Gables 33134 CLICK HERE
Voltaire-New Club on Clematis Street in W. Palm Beach-The Club Promoter has scheduled major touring bands through the fall, including post-rock favorites Unwed Sailor,  Marbin, a Chicago by way of Israel jazz-rock band and New York shoe-gazers Shana Falana. Expanding its sonic palette, Voltaire has also dedicated future Saturday nights to a drag cabaret in the spirit of the late Clematis Street venue The Lounge, and Sunday nights to blues. To start, the venue will be open Wednesdays to Sundays, with possible special events slated on select Mondays and Tuesdays. Located at 526 Clematis Street, W. Palm-For the full schedule, visit sub-culture.org/voltaire.
Boca Resto Lounge– Call 561-430-5639 or visit BocaRestoLounge.com -Located at 3360 N Federal Hwy, Boca Raton 33431-  Open Tuesday through Sunday
City Pub-956 S. Federal Hwy., Deerfield Beach 33441-Open Tuesday through Sunday-954-427-8213
Club Boca–CLOSED! (Note on their Facebook Page: "Due to an electrical problem, Club Boca is closed until further notice."  Located at 7000 W. Palmettto Pk. Rd., Boca Raton 33433-Phone: 561-609-2590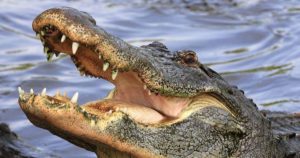 Alligator Feeding–1pm to 1:15pm-Join us every Saturday (and Wednesday) at 1pm to listen to a short talk on alligators and watch our resident alligator feed on his favorite food; Admission into the center is $5.00 per person ages 3 and up. The alligator feeding is included with admission. For more information call 561-274-SAND (7263).  Walk-ins welcome- At The Sandoway House Nature Center, 142 S. Ocean Blvd.,   Delray Beach, FL 33483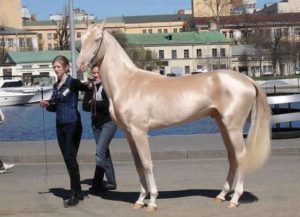 Breakfast at Gulf Stream–Make Mornings Memorable! This popular Saturday morning tradition is a must-do for families and racing fans alike! Every Saturday, from 8 am – 11 am, Rain or Shine* | Stretch's BBQ & Tiki Area-Come on out and watch our champion horses training on the track, listen to our guest speakers talk about their role in the Thoroughbred horse racing industry, and take a free tram tour through the Backstretch for a behind-the-scenes look at what goes into caring for the horses. Plus, meet your favorite famous characters, and have the kiddos get their photo taken atop a real-life horse! Table and tram tour reservations are accepted for groups of 10 or more. Please call Nancy Berry before 5 PM the Friday prior to hold your spot (954-457-6284)-Buffet Breakfast for $10 per person. Kids 2 and under eat free! | 8 AM – 11 AM  Different Character Appearances Each Week for the Children | 9 AM – 11 AM; Free t-shirt with the purchase of a buffet breakfast | 8 AM – 11 AM; Visit with Horse | 9 AM – 10 AM; Guest Speakers | 9 AM – 9:30 AM;  Free Tram Tours | 8:30 AM • 9:15 AM • 10 AM *Must arrive before 9:30 AM to guarantee a spot on a tour.

Scroll down and check out all the GREEN MARKETS OPEN TODAY!

IMAX Theater Has Re-Opened and It's Better Than Ever
The Museum of Discovery & Science IMAX Theater-For Info, Click HERE or www.MODS.org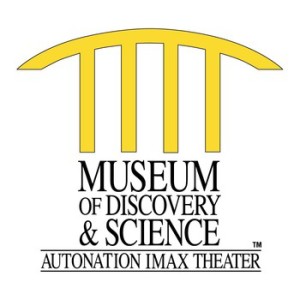 IMAX 3D- Located at 401  SW 2nd St. Fort Lauderdale-Phone:  954-713-0930
NOTE: The AutoNation IMAX Theater had been closed to upgrade their projection and sound system to IMAX with 4K Laser; Wait till you see the new IMAX with laser system!  Groundbreaking movie projection technology will transform the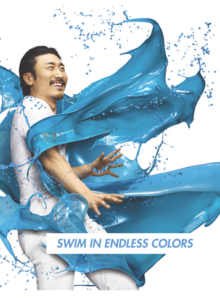 AutoNation IMAX 3D Theater experience into one of the most extraordinary theater experiences in the world.
Starting September 30, 2016, the AutoNation IMAX 3D Theater will be the only place in Florida, and one of only a few in the world, to offer 2D and 3D movies using the new IMAX WITH LASER system.  For IMAX Movie Schedule, CLICK HERE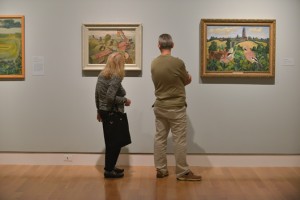 Norton Museum-FREE ADMISSION: There's much to celebrate at the Norton this month: The Museum reopened this past summer after a five-week hiatus to re-install galleries and prep for construction. And admission is FREE for all through December 2018! Be sure to visit the reinstalled galleries to view your favorite works in a new context. Also on view is a video installation by artist Mark Fox, Giverny: Journal of an Unseen Garden, that offers a new perspective of the lily ponds in Giverny, France that Claude Monet made famous in his paintings. Programs such as Art After Dark resume this week, and are free as well!  Welcome back!
For info. on Exhibitions, Programs, Tours, Art After Dark, Theater Lab (new), and more, CLICK HERE 
Historic Butler House Museum Guided Tours, Home of the Deerfield Beach Historical Society-  Every Saturday, 10am to 2pm- At 380 East Hillsboro Blvd, Deerfield Beach.  Visit the "Alice B at Pioneer Grove" Gift Shop located inside the Butler House for unique purchase options.   Free entrance, donations accepted.  For information 954- 429-0378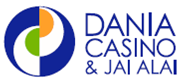 The Casino at Dania Beach is open! Casino, Concert Venue, Comedy Club! The newest casino in Broward County is almost here! You have been waiting, and soon you will able to try out an all new gaming… 301 E Dania Beach Blvd, Dania Beach, FL 33004 -Phone:(954) 920-1511  or  www.casinoDaniaBeach.com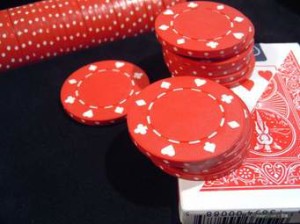 Note: Are you interested in a new job or know of someone who is looking? The brand new  Casino in Dania Beach is still hiring Cocktail Waitresses, Bartenders, Cashiers, Security Agents & Housekeeping Personnell-Resumes should be sent to JOBS@nullDANIACASINO.COM
Produce Stand at the Palm Beach Zoo–noon to 5pm- Take home farm-fresh Florida produce and sustainably grown coffee at the Zoo's Produce Stand on the first and third Saturdays of every month from 12 p.m. to 5 p.m. Learn about how buying local produce protects wildlife. Join the KaiKai Farms CSA program and pick up your box right at the Zoo.  www.palmbeachzoo.org/special-events for the latest events update. Palm Beach Zoo-1301 Summit Boulevard-West Palm Beach,FL 33405-Phone: 561-533-0887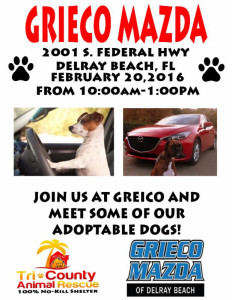 Meet Adoptable Dogs—Every third Saturday of the month-At Grieco Mazda-From 10am to 1pm- Located at 2001 S. Federal Hwy.-Delray Beach 33483
Saturdays at Sanborn: Yoga in the Park (presented by Yoga Journey), 9:00 am -A Free Fitness Series-Bring your mats for yoga classes- Sanborn Square, 72 N. Federal Highway-Boca Raton- For more info: DowntownBoca.org
Saturdays: Zumba at the Beach-  10:30 am – South Beach Pavilion at Palmetto Park Road & A1A-Boca Raton
Saturday Night Disco at Platforms– $5 cover on Saturday nights; (the $5 cover may change for special performances/ events) – Open  8pm to 2am- Along with music by our Resident DJ / VJ Kevin Kessler (formerly of Polly Esthers) -Free Valet Parking -Drink Specials All Night-Ask about renting out the Club for special events (weddings, Bar / Bat Mitzvahs) or for a private party before the club opens / take over the whole club with DJ included-At 99 Southeast 1st Avenue- Boca Raton, FL 33432-Phone: 561- 392-6885- http://www.Platformsniteclub.com
                                                                            GREEN MARKETS:
West Palm Beach Green Market opens-Now in its 23rd year, the market returns to the waterfront from 9am to 1pm
Plantation Farmers Market–Year-round, 8 a.m. to 2 p.m Saturdays, Volunteer Park,  12050 W. Sunrise Blvd., Plantation, 954-452-2558
Marando Farms – 1401 SW 1st Ave, Ft. Lauderdale, FL 33315- Call 954-294-2331, or visit marandofarms.com– Expanding, read more: CLICK  HERE
Marando Ranch–A Partnering of Marando Farms and Georgia Pig–5151 SW 64th Ave., Davie-  Coming in the Fall-Read this: CLICK HERE
Bedner Farms -10066 Lee Road, Boynton Beach, FL 33473 and new: 2nd location (see below)
Bedner's Farm Fresh Market in Delray's Artist Alley– Bedner's Farm Fresh Market brings local, sustainably grown produce, including 100% certified organic produce and many other items, east to its second location at 381 N.E. 3rd Avenue, Delray Beach. The market is located at the north end of Delray Beach's Artists Alley and N.E. 4th Street/Lake Ida Road. Hours of operation are Monday-Saturday 9:00am-8:00pm and Sunday 10:00am-6:00pm. The upscale country store atmosphere is welcoming and the employees are ready to help. For more information visit www.bedners.com or call 561-501-5177
Yellow Green Farmers Market–Year Round–A massive indoor metal shed filled with fresh produce, vendors selling everything from olives to essential oils, Cuban coffee, soups, fresh bread, hats and shorts and ukeleles made out of cigar boxes. Also good for Latin food stands' or  brunch at the Chill Bar-Open on Saturdays and Sundays only.  ygfarmersmarket.com –  1940 N. 30th Road, Hollywood – Phone: 954-513-3990
                                                           NETWORKING
Networking–LOTS of Breakfast networking and more- Everyday in various locations- CLICK HERE