WHAT'S THERE TO DO TONIGHT?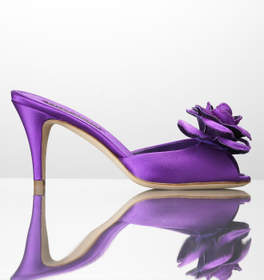 STEPPING OUT FLORIDA  
                                                                          SATURDAY- SEPTEMBER 23 
Pavilion Grille
70's & 80's Party- "It Takes Two" Tonight!
Let's Leave the Stress Behind and Join us for a fun night of Dinner, Music and Dance-   "It Takes Two" Performs Tonight at 7:30pm!  Come enjoy their great variety of music: Motown , Disco, Swing and classic Rock and Roll- Come on in! Join us for a fabulous show-Dinner served from 6pm  (Great food!),  HUGE 2000 sq. ft. Dance Floor, FREE Parking; Both singles and couples welcome;  $10 Cover includes a House Drink or may be credited toward $20 Food & Beverage Purchase- Call for dinner reservations: 561-912-0000 -Pavilion Grille, 301 Yamato Rd, Boca Raton, 33431, is located in the lobby of the Seeman Holtz Building (formerly The Stonegate Bank Building.) The building is about 2 stories tall with distinctive glass sides, and is located on the NE corner of the intersection of Dixie Hwy and Yamato Road; FREE parking- in the lot or garage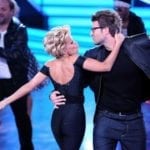 and enter the lobby to a world of music and dancing.  www.PavilionGrille.com
TOMORROW: Come enjoy the explosive energy of the "Fusion Band" at 7:30pm!
MORE: Happy Hour : Two-for-One drinks for Happy Hour from 5:00pm – 7:00pm, Tuesday – Friday: small plates start at $6; drink specials $5 – $8;   Dinner served Tuesday through Saturday from 6PM and Lunch from Tuesday through Friday from 12 noon to 3:00 PM      Feel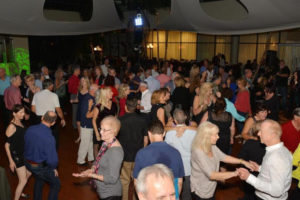 free to make dinner reservations on OPEN TABLE:  www.OpenTable.com
FREE MUSEUM DAY!!!!  TODAY ONLY!   For info, CLICK HERE!
Save Our Beaches–International Coastal Clean-up Day-Join Boca 'Save Our Beaches' for International Coastal Cleanup Day on today at 9am-South Beach Park is located at 400 N State Road A1A in Boca Raton. (Last cleanup 370 pounds of trash was removed from our beaches. Do you think we can beat the record? Join us to find out!) For more info, Click Here:  https://www.bocasob.com/ "Alone we can do so little; together we can do so much." ~ Helen Keller
TV "Wonder Woman" Actress, Lynda Carter-Live!  Best known for winning America's hearts as TV's iconic Wonder Woman, Carter now brings her singing talent for a 75 minute show entitled "The Other Side of Trouble" with her 11 member All-Star Band-At Seminole Casino, Coconut Creek- Tickets from $40 at Ticketmaster.com 
Margate Under the Moon-FREE Event-Local businesses, a unique art and crafts bazaar, DIY kid's activities, food trucks and fantastic indie rock and roll will fill the atmosphere from 5pm to 10pm at the corner of Margate Boulevard and 441 at the third annual Margate Under the Moon event series. Admission and parking are free! The first 100 people to the CRA tent to register will receive a ticket for a free beer. Saturday's event will feature: Live Music: Meet us at the live stage for local bands throughout the evening, 15 food trucks on site, serving up delicious snacks, meals, & desserts; Pop-Up Shops: South Florida Artists, Crafters & Boutiques + Local Businesses; First 100 Customers at the Margate CRA tent get a FREE BEER ticket;  Free D.I.Y. Booth- Learn how to make your own little owls out of socks. Up-cycle your own old socks or buy a new pair; Drink Specials for 21+ (Must display ID): Craft Beers & Signature Cocktails;  Hang out in the Glow Lounge! MUM will offer a "glow" leisure tent for guests to relax and hang out with neighbors + friends; Free Giveaways & Prizes at the Margate CRA tent; Future events will be held on, October 14, and November 11 from 5PM – 10PM.
September Boca Raton Street Market-10am to 4pm- Food Trucks, Kids Activities, Shopping Vendors and Local Businesses-At Lakeside Centre 8210 Glades Road Boca Raton
Downtown Delray Beach Craft & Art Festival- Saturday & Sunday-330 East Atlantic Avenue in Delray Beach-from 10am to 4pm-FREE Admission-American Craft Endeavors is excited to return to Downtown Delray Beach this Fall for our annual Craft Festival. The show is located at the intersection of 4th Ave & Atlantic Avene to NE 2nd Street- For more info: ArtFestival.com or 561-746-6615
Riverwalk Fall Festival-12 noon to 4pm-Spend the day with fall carnival themed games, competitions, face painting, train rides on the Catabella Express, music, plenty of vendors and food trucks to satisfy your hunger for eats & sweets or to do a little shopping. This FREE event is open to all ages and well-behaved pets too (on leash). Feel free to bring along your lawn chairs or blankets-400 Southwest 2nd Street, Fort Lauderdale, Florida 33312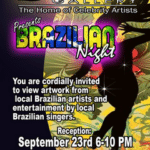 Brazilian Night at Bilotta Art Gallery-Come view artwork from local Brazilian artists and entertainment by local Brazilian singers-6pm to 10pm at 2755 E. Oakland Park Blvd., Ft. Lauderdale 33306 For more info: 954-626-0410

Karaoke With Jammin' Jimmy-
Dance & Sing at Hacienda-8:00 PM to 11:00 PM at Hacienda Mexican Restaurant & Bar- Hacienda in Delray has become our group favorite, remember to make reservations"; Featuring authentic Mexican food, spacious bar, dance floor, atmosphere, and plenty of free parking. You're sure to enjoy the evening and you might remember the location, formerly Saltimbocca, where we had many fun nights. Located on the SE corner of Military & Atlantic Ave, call 561-562-5151 for information and reservations.
14820 S. Military Trail, Delray Beach 33484
September 23 to 30-Debut of GFL (Crave Greater Ft. Lauderdale)-Your appetite for great food and libations will reach an all-time high as the debut of Crave GFL Restaurant Month begins September 1. More than three dozen restaurants are participating in the month-long program featuring special three course menus for just $37. To find dining options and menus, Click here-Throughout September, Crave GFL restaurants will host a "culinary experience" from a wine-pairing dinner or chef-demonstration to a cooking class or mixology class. You're sure to enjoy the eclectic blend of culinary delights found in Greater Fort Lauderdale. Click here to find a calendar of culinary events.

September 23 to 30- Boca Restaurant Month– This is a month-long restaurant promotion of Boca Raton's incredible array of culinary experiences. This inaugural month is themed "Boca Loves New York." Participating restaurants will offer 3 course meals featuring signature dishes at reduced prices; Lunch: $21.00 – $25.00 & Dinner: $36.00 – $40.00.  As a part of the theme "Boca Loves New York" each restaurant will have a minimum of one NY inspired dish/cocktail. (Manhattan clam chowder, NY cheese cake, etc.) All Boca Raton Restaurants within city limits as well as in the Greater Boca Raton area are welcome to participate!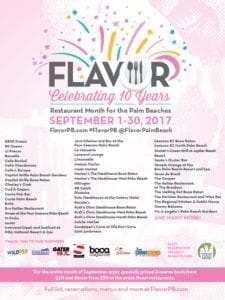 September 23 to 30- Flavor Palm Beach-Restaurant Month for the Palm Beaches celebrating 10 years-For the entire month of September, enjoy specially priced 3 course lunches from $20 and dinner from $30. To see the list of participating restaurants, CLICK HERE
Neil Simon's  "The Sunshine Boys" ––
September 23  and 24-Final shows! Al and Willie as "Lewis and Clark, "the Sunshine Boys," were top -billed vaudevillians for over 40 years. Now they aren't even speaking. When CBS requsts them for a "History of Comedy" retrospective, a grudging reunion brings the two back together, along with a flood of memories, miseries and laughs. At the Broward Stage Door Theater-(Wed 2 PM – Fri 8 PM – Sat 2 PM – Sat  8 PM – Sun 2 PM) For info. and tickets call 954-344-7765 or 
www.StageDoorFL.org 
  Located at 8036 W. Sample Road, Margate 33065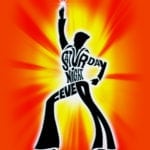 Saturday Night Fever-Featuring those classic Bee Gees disco hits, this musical adaptation celebrates the 40th anniversary of the '70s film classic. The plot is the quintessential story of a talented, streetwise kid from Brooklyn who attempts to escape his dead-end life through dancing.  For more info: 954-344-7765 or CLICK HERE-Runs until October 15; Shows on Wed at 2pm, Friday at 8pm, Saturday at 2pm and 8pm, Sunday at 2pm-Stage Door Theatre, 8036 W. Sample Road, Margate- Price: $48.00
Voltaire-New Club Just Opened on Clematis Street in W. Palm Beach-The Club Promoter has scheduled major touring bands through the fall, including post-rock favorites Unwed Sailor (Oct. 6); Marbin, a Chicago by way of Israel jazz-rock band (Oct. 8); and New York shoe-gazers Shana Falana (Nov. 9). Expanding its sonic palette, Voltaire has also dedicated future Saturday nights to a drag cabaret in the spirit of the late Clematis Street venue The Lounge, and Sunday nights to blues. To start, the venue will be open Wednesdays to Sundays, with possible special events slated on select Mondays and Tuesdays. Located at 526 Clematis Street, W. Palm-For the full schedule, visit sub-culture.org/voltaire.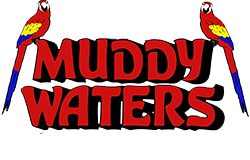 Shell, Shuck and Peel Weekends at Muddy Waters Restaurant- Great Specials on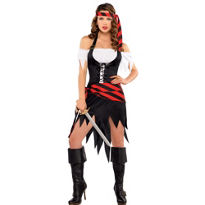 Saturday and Sunday from 11am to 4pm like "Shrimp Bang! Bang!- CLICK HERE to see-Home of 69 cent clams and oysters on the half shell daily-Happy Hour 4pm to 7pm-Try a House Shrimp Bloody Mary ($5)-And absolutely the BEST Fish Tacos!-Get your game on here on Saturday and Sunday afternoons with 19 H/D TVs- At 2237 W. Hillsboro Blvd.-Deerfield Beach 33442-Info: 954-428-6577 or www.MuddyWatersRestaurant.com

Next BBQ!!  Saturday, October 7-  Saturday Charcoal Barbecue ! (The FIRST Saturday of every month) Try our delicious BBQ selections from 11am until it's all gone!!!   A new theme every month-Drink Specials ALL DAY; MENU:  (No Reward Points, Coupons, or Discounts with this menu)
Boca Resto Lounge– Happy Hour EVERY DAY from  4pm – 7pm -Inside and Outside Patio Seating Available-Call 561-430-5639 or visit BocaRestoLounge.com -Located at 3360 N Federal Hwy, Boca Raton 33431-  Open Tuesday through Sunday
City Pub-956 S. Federal Hwy., Deerfield Beach 33441-Open Tuesday through Sunday-954-427-8213
Club Boca–CLOSED! (Note on their Facebook Page: "Due to an electrical problem, Club Boca is closed until further notice."  Located at 7000 W. Palmettto Pk. Rd., Boca Raton 33433-Phone: 561-609-2590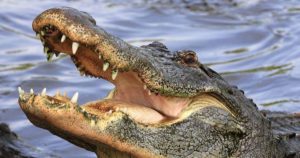 Alligator Feeding–1pm to 1:15pm-Join us every Saturday (and Wednesday) at 1pm to listen to a short talk on alligators and watch our resident alligator feed on his favorite food; Admission into the center is $5.00 per person ages 3 and up. The alligator feeding is included with admission. For more information call 561-274-SAND (7263).  Walk-ins welcome- At The Sandoway House Nature Center, 142 S. Ocean Blvd.,   Delray Beach, FL 33483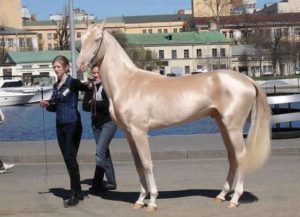 Breakfast at Gulf Stream–Make Mornings Memorable! This popular Saturday morning tradition is a must-do for families and racing fans alike! Every Saturday, from 8 am – 11 am, Rain or Shine* | Stretch's BBQ & Tiki Area-Come on out and watch our champion horses training on the track, listen to our guest speakers talk about their role in the Thoroughbred horse racing industry, and take a free tram tour through the Backstretch for a behind-the-scenes look at what goes into caring for the horses. Plus, meet your favorite famous characters, and have the kiddos get their photo taken atop a real-life horse! Table and tram tour reservations are accepted for groups of 10 or more. Please call Nancy Berry before 5 PM the Friday prior to hold your spot (954-457-6284)-Buffet Breakfast for $10 per person. Kids 2 and under eat free! | 8 AM – 11 AM  Different Character Appearances Each Week for the Children | 9 AM – 11 AM; Free t-shirt with the purchase of a buffet breakfast | 8 AM – 11 AM; Visit with Horse | 9 AM – 10 AM; Guest Speakers | 9 AM – 9:30 AM;  Free Tram Tours | 8:30 AM • 9:15 AM • 10 AM *Must arrive before 9:30 AM to guarantee a spot on a tour.

Scroll down and check out all the GREEN MARKETS OPEN TODAY!

IMAX Theater Has Re-Opened and It's Better Than Ever
The Museum of Discovery & Science IMAX Theater-For Info, Click HERE or www.MODS.org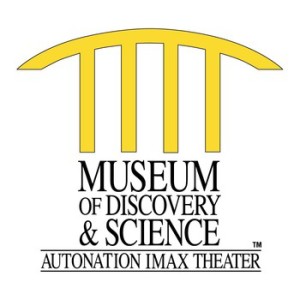 IMAX 3D- Located at 401  SW 2nd St. Fort Lauderdale-Phone:  954-713-0930
NOTE: The AutoNation IMAX Theater had been closed to upgrade their projection and sound system to IMAX with 4K Laser; Wait till you see the new IMAX with laser system!  Groundbreaking movie projection technology will transform the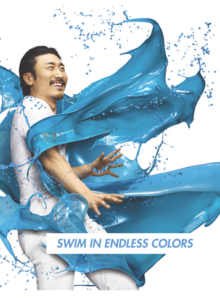 AutoNation IMAX 3D Theater experience into one of the most extraordinary theater experiences in the world.
Starting September 30, 2016, the AutoNation IMAX 3D Theater will be the only place in Florida, and one of only a few in the world, to offer 2D and 3D movies using the new IMAX WITH LASER system.  For IMAX Movie Schedule, CLICK HERE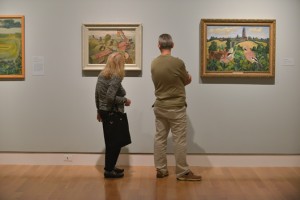 Norton Museum-FREE ADMISSION: There's much to celebrate at the Norton this month: The Museum reopened this past summer after a five-week hiatus to re-install galleries and prep for construction. And admission is FREE for all through December 2018! Be sure to visit the reinstalled galleries to view your favorite works in a new context. Also on view is a video installation by artist Mark Fox, Giverny: Journal of an Unseen Garden, that offers a new perspective of the lily ponds in Giverny, France that Claude Monet made famous in his paintings. Programs such as Art After Dark resume this week, and are free as well!  Welcome back!
For info. on Exhibitions, Programs, Tours, Art After Dark, Theater Lab (new), and more, CLICK HERE 
Historic Butler House Museum Guided Tours, Home of the Deerfield Beach Historical Society-  Every Saturday, 10am to 2pm- At 380 East Hillsboro Blvd, Deerfield Beach.  Visit the "Alice B at Pioneer Grove" Gift Shop located inside the Butler House for unique purchase options.   Free entrance, donations accepted.  For information 954- 429-0378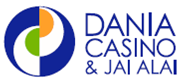 The Casino at Dania Beach is now open! Casino, Concert Venue, Comedy Club! The newest casino in Broward County is almost here! You have been waiting, and soon you will able to try out an all new gaming… 301 E Dania Beach Blvd, Dania Beach, FL 33004 -Phone:(954) 920-1511  or  www.casinoDaniaBeach.com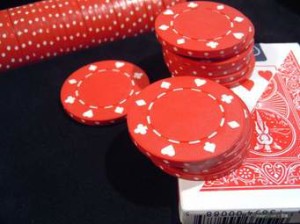 Note: Are you interested in a new job or know of someone who is looking? The brand new  Casino in Dania Beach is still hiring Cocktail Waitresses, Bartenders, Cashiers, Security Agents & Housekeeping Personnell-Resumes should be sent to JOBS@nullDANIACASINO.COM
Produce Stand at the Palm Beach Zoo–noon to 5pm- Take home farm-fresh Florida produce and sustainably grown coffee at the Zoo's Produce Stand on the first and third Saturdays of every month from 12 p.m. to 5 p.m. Learn about how buying local produce protects wildlife. Join the KaiKai Farms CSA program and pick up your box right at the Zoo. See www.palmbeachzoo.org/special-events for the latest events update. Palm Beach Zoo-1301 Summit Boulevard-West Palm Beach,FL 33405-Phone: 561-533-0887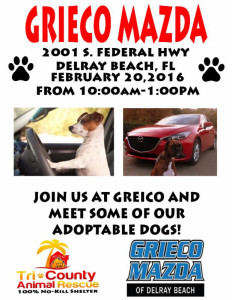 Meet Adoptable Dogs—Every third Saturday of the month-At Grieco Mazda-From 10am to 1pm- Located at 2001 S. Federal Hwy.-Delray Beach 33483
Saturdays at Sanborn: Yoga in the Park (presented by Yoga Journey), 9:00 am -A Free Fitness Series-Bring your mats for yoga classes- Sanborn Square, 72 N. Federal Highway-Boca Raton- For more info: DowntownBoca.org
Saturdays: Zumba at the Beach-  10:30 am – South Beach Pavilion at Palmetto Park Road & A1A-Boca Raton
Saturday Night Disco at Platforms–   Got Disco Fever? Get to Platforms on Saturday! $5 cover on Saturday nights; (the $5 cover may change for special performances/ events) – Open  8pm to 2am- Along with music by our Resident DJ / VJ Kevin Kessler (formerly of Polly Esthers) -Free Valet Parking -Drink Specials All Night-Ask about renting out the Club for special events (weddings, Bar / Bat Mitzvahs) or for a private party before the club opens / take over the whole club with DJ included-At 99 Southeast 1st Avenue- Boca Raton, FL 33432-Phone: 561- 392-6885- http://www.Platformsniteclub.com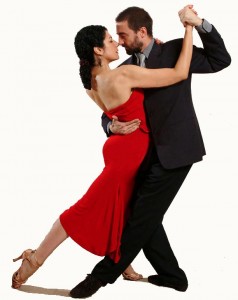 Plaza Ballroom NOTE: -EFFECTIVE OCTOBER 1, 2017 PLAZA WILL CLOSE IT'S DOORS.– Dancing continues TONIGHT, September 9 and September 16 (Ballroom Farewell Party.) Contemporary Ballroom/Latin Mix Dance Party–Free Group lesson tonight from 7:30pm to 8pm with paid admission-Ballroom Dancing in the Big Room from 8pm to 11pm- Come tonight as a single and dance with our fabulous hosts! The Plaza has one of the largest dance floors in South Florida (a 10,000 sq. ft. facility, perfect for dancing and dining)-( Check out the regular Saturday Night Dance Party that includes lessons and ballroom / Latin mix dance -Includes appetizers, dessert, coffee, Group Lesson- $17.00 ) Dance Hosts available  (Now rent a dance host for $60 for 1 hour; Must be called in by Friday prior to the Saturday party. Maximum: 3 women sharing the cost.) JOIN OUR VIP CLUB: Ask Ann when you come this Saturday. Some of our dance hosts: (subject to change) Ansley, Gian, Joey, Joe W, Joe M, Rob, Ryan, Shorty & Todd, Kevin- Located at 111 US Hwy One • North Palm Beach, FL 33408-Info: Phone: (561) 842-0111 or (561) 842-6133 or  ThePlazaBallroom.com   or Email: info@nulltheplazaballroom.com  We are proud of our 5th Season -Join us!   The Plaza Ballroom & Event Centre also offers dance instruction for all ages and a perfect venue for weddings, private parties and corporate events.
 GREEN MARKETS:
Plantation Farmers Market–Year-round, 8 a.m. to 2 p.m Saturdays, Volunteer Park,  12050 W. Sunrise Blvd., Plantation, 954-452-2558
Marando Farms – 1401 SW 1st Ave, Ft. Lauderdale, FL 33315- Call 954-294-2331, or visit marandofarms.com– Expanding, read more: CLICK  HERE
Marando Ranch–A Partnering of Marando Farms and Georgia Pig–5151 SW 64th Ave., Davie-  Coming in the Fall-Read this: CLICK HERE
Bedner Farms -10066 Lee Road, Boynton Beach, FL 33473 and new: 2nd location (see below)
Bedner's Farm Fresh Market in Delray's Artist Alley– Bedner's Farm Fresh Market brings local, sustainably grown produce, including 100% certified organic produce and many other items, east to its second location at 381 N.E. 3rd Avenue, Delray Beach. The market is located at the north end of Delray Beach's Artists Alley and N.E. 4th Street/Lake Ida Road. Hours of operation are Monday-Saturday 9:00am-8:00pm and Sunday 10:00am-6:00pm. The upscale country store atmosphere is welcoming and the employees are ready to help. For more information visit www.bedners.com or call 561-501-5177
Yellow Green Farmers Market–Year Round–A massive indoor metal shed filled with fresh produce, vendors selling everything from olives to essential oils, Cuban coffee, soups, fresh bread, hats and shorts and ukeleles made out of cigar boxes. Also good for Latin food stands' or  brunch at the Chill Bar-Open on Saturdays and Sundays only.  ygfarmersmarket.com –  1940 N. 30th Road, Hollywood – Phone: 954-513-3990
                                                           NETWORKING
Networking–LOTS of Breakfast networking and more- Everyday in various locations- CLICK HERE