WHAT'S THERE TO DO TONIGHT?   
                                             THURSDAY, SEPTEMBER 21
Pavilion Grille
Rosh Hashanah Holiday Dinner for Singles
and
The Paul Anthony Band!
Rosh Hashanah / New Year Dinner For Singles (and open to all!) 6pm- Four course gourmet dinner with live band and dancing to follow-(Not Religious; Just Delicious!) -Open to all Singles and everyone in the Community; Join us for a joyous celebration of the New Year-Have a
sumptuous dinner with dancing included after dinner by The Paul Anthony Band at 8pm-For more details on directions, menu, payment, CLICK HERE
FRIDAY: Join us for some great music by Joey Dale and singers! They sing Doo Wop and the Classic songs we all know and love! Mix & mingle; Singles and Couples welcome!  Award-winning food, HUGE 2000 sq. ft. Dance Floor, Free Parking; Dinner served from 6pm. Music starts at 8pm.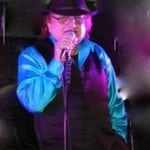 $10 Cover includes FREE House Drink or is credited toward $20 Dinner Purchase- Dinner Reservations may be made at 561-912-0000 -Pavilion Grille, 301 Yamato Rd, Boca
Raton, 33431, is located in the lobby of the Seeman Holtz Building (formerly The Stonegate Bank Building.) The building is about 2 stories tall with distinctive glass sides, and is located on the NE corner of the intersection of Dixie Hwy and Yamato Road; FREE parking- in the lot or garage and enter the lobby to a world of music and dancing. www.PavilionGrille.com
PLAY "Trivia on Tap" Thursday, September 28~!  at 7pm–What a great night of entertainment! Come early for Trivia Night at  7pm (and Every Thursday) in the Grille Room. Free Drinks for the Smartest Person in the Room! Games include  20 Questions in 4 Rounds led by Frank E-Oke;
The Weekend Ahead!   Friday: Joey Dale with Doo Wop and classics;  Saturday: "It Takes Two" Band; Sunday: "Fusion" Band
Fashion Show & Art Exhibit-Join Haute Cosplay, award winning costume designer Isabelle Scott, as she celebrates 3 years of Avant-garde costume artistry. Watch her showcase a "Cosplay Collective" of her finest work walk down the catwalk in grand display. The night will be filled with live music, an interactive art gallery, and cocktail party to please any art enthusiast. From 7pm to midnight- Held at Revolution Live Dance & Night Club, 100 SW 3rd Ave, Fort Lauderdale 33301: Price: $22 online before the 21st, $30 on day of show; To purchase tickets, Click here:  https://goo.gl/ZjuEB3  and on Facebook, Click Here:  https://www.facebook.com/events/159480167941087/?ti=a

Calling All Comedians: Class Clowns Showcase-8pm-Competition Winner to Open for R&B Legends Tony! Toni! Toné! Concert at The Amp on Nov 25th-Are you interested in performing? For Submission Details, CLICK HERE- Tonight The Class Clowns showcase will take place  at the Pompano Beach Cultural Center, followed by October 5 and the final round on October 26th. Tickets for the show are $15.
Onyx Art Stroll-7PM – 10PM-The 3rd Thursday of every month Arts Garage hosts a FREE art show where local artists and crafts people display and sell their original artwork. The Delray Beach art scene is exploding: Art Stroll celebrates the local art scene and is a unique opportunity to discover and meet artisans and learn about their inspiration and creative process. Locals and tourists are invited to attend the monthly art showcase. It's FREE to attend-Arts Garage welcomes local artists and crafts people to display and sell their original artwork at our monthly Art Stroll.This is an opportunity for local crafts people and artisans to exhibit and sell their original artwork to the public. $15 exhibitor fee to rent a table for Art Stroll; 3rd Thursday of every month; For more info. or to register for an artist's table, CLICK HERE

September 21 to 30- Boca Restaurant Month– This is a month-long restaurant promotion of Boca Raton's incredible array of culinary experiences. This inaugural month is themed "Boca Loves New York." Participating restaurants will offer 3 course meals featuring signature dishes at reduced prices; Lunch: $21.00 – $25.00 & Dinner: $36.00 – $40.00.  As a part of the theme "Boca Loves New York" each restaurant will have a minimum of one NY inspired dish/cocktail. (Manhattan clam chowder, NY cheese cake, etc.) All Boca Raton Restaurants within city limits as well as in the Greater Boca Raton area are welcome to participate!
September 21 to 30-Debut of GFL (Crave Greater Ft. Lauderdale)-Your appetite for great food and libations will reach an all-time high as the debut of Crave GFL Restaurant Month begins September 1. More than three dozen restaurants are participating in the month-long program featuring special three course menus for just $37. To find dining options and menus, Click here-Throughout September, Crave GFL restaurants will host a "culinary experience" from a wine-pairing dinner or chef-demonstration to a cooking class or mixology class. You're sure to enjoy the eclectic blend of culinary delights found in Greater Fort Lauderdale. Click here to find a calendar of culinary events.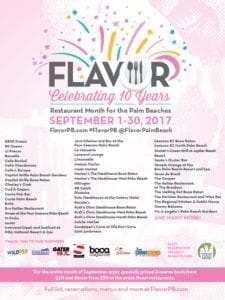 September 21 to 30- Flavor Palm Beach-Restaurant Month for the Palm Beaches celebrating 10 years-For the entire month of September, enjoy specially priced 3 course lunches from $20 and dinner from $30. To see the list of participating restaurants, CLICK HERE
Thursday Deals At Duffy's-All You Can Eat Boneless Wings $9.95, with fries- Every Thursday (and Monday Night), 8pm to Close-All Season Long; AND Duffy's Rib Fix: $9.95 for 1/2 rack of Signature Baby Back Ribs, with 1 side-Every Thursday Night after 4pm-Check locations:  CLICK HERE
The Poppin' and Hoppin' Special; Pizza & Pint Night-5pm to 8pm-At Whole Foods Market, Davie-From 5 pm – 8 pm-Grab a seat at the Watering Hole and enjoy a personal pizza and a pint for just $8 on Thursdays.  See you at the Watering Hole! Located at 1903 S. University Drive, Davie 33324   Phone: 954-916-3000
Clematis By Night-West Palm's favorite Thursday night tradition proves why it has been the "hot spot to chill" for more than 20 years. During Clematis by Night, guests will enjoy live music, food and drink specials and the hottest local social scene, creating an unmatched seaside Happy Hour setting-Various bands will perform from 6pm to 9pm at the waterfront-For more information, please visit Wpb.org/events or follow the City of West Palm Beach on Facebook @CityofWPB, on Twitter @westpalmbch or on Instagram @westpalmbch.
Voltaire-New Club Just Opened on Clematis Street in W. Palm Beach-The Club Promoter has scheduled major touring bands through the fall, including post-rock favorites Unwed Sailor (Oct. 6); Marbin, a Chicago by way of Israel jazz-rock band (Oct. 8); and New York shoe-gazers Shana Falana (Nov. 9). Expanding its sonic palette, Voltaire has also dedicated future Saturday nights to a drag cabaret in the spirit of the late Clematis Street venue The Lounge, and Sunday nights to blues. To start, the venue will be open Wednesdays to Sundays, with possible special events slated on select Mondays and Tuesdays. Located at 526 Clematis Street, W. Palm-For the full schedule, visit sub-culture.org/voltaire.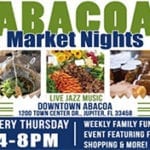 Abacoa Market Nights-Every Thursday in Jupiter until September 28-Live Jazz Music-4pm to 8pm- Enjoy an artisan market with food and specialty vendors! Free garage parking.  At 1200 Town Center Drive, Jupiter 33458
Boca Resto Lounge-Music 7pm to 10pm-Great food & Drinks- Happy Hour EVERY DAY from  4pm – 7pm -Inside and Outside Patio Seating Available-Call 561-430-5639 or visit BocaRestoLounge.com -Located at 3360 N Federal Hwy, Boca Raton 33431-  Open Tuesday through Sunday
Networking Every Thursday-Coffee Open Networking Thursday-8:00AM – 8:45AM-$5 for coffee, bagels, fruit, danish and our famous oatmeal-We start at 8AM sharp and are out the door before 9:00AM-Held at Spoto's Oyster Bar -4560 PGA Blvd-Palm Beach Gardens -No Dues or Fees to Join-For more info, CLICK HERE