Pavilion Grille-David "Elvis" Morin April 27- Join us for "The Man of Many Voices"- David Morin;  He sings great hits from the 50's to the the 80's, followed by a tribute to Elvis. Don't forget your dancing shoes!  Come dine, dance, mix & mingle-Dinner served from 6pm. Music starts at 8pm. $10 Cover includes FREE […]
0 comments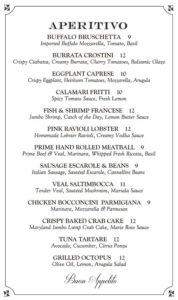 Happy Hour Now at Domus in Boca-Come relax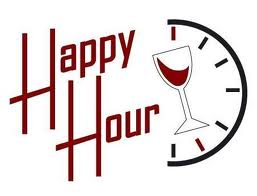 and unwind after work,  and enjoy 2-for-1 drinks at the beautiful, upscale bar at Domus Italian Restaurant and Lounge in the heart of East Boca; Monday- Thursday from 5pm to 7pm; Sunday from 5pm to 7pm;  AND the very innovative "Reverse Happy Hour" which begins at 9pm on Friday and Saturday evenings. Enjoy delicious Bar Bites such as Buffalo Bruschetta, Burrata Crostini, Eggplant Caprese, Calamari, Lobster Ravioli, Meatballs, Crab Cakes, Grilled Octopus and more-Located in Royal Palm Place, 187 SE Mizner Blvd, Boca Raton, FL 33432- Phone: (561) 419-8787 or domus39.com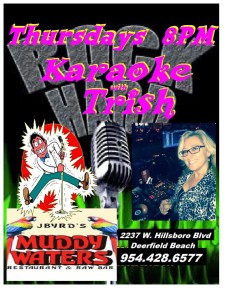 Karaoke on Thursdays at MUDDY WATERS –It's the most fun! For more info, CLICK HERE or Scroll down for more details:  Sing and dance from 8pm to 11pm-Great food, great service, and a fun atmosphere is what makes Muddy Waters. They only take reservations for parties of 8 or more, so get a group together if you want to reserve a table, and a $10 minimum per person at tables. You can call for info and reservations- J Byrd's Muddy Waters-2237 West Hillsboro Blvd, Deerfield Beach, FL-954-428-6577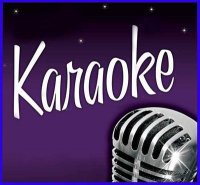 Karaoke on Thursday at The Black Rose Irish Pub- (Named 3rd in the Ten Top Karaoke Spots in Palm Beach & Broward Counties)-One of the great things about this Boca Raton Irish Pub's Thursday karaoke night is if there's a song you really want to sing and they don't have it, they'll do their best to download it for you. So if you're looking for something slightly more obscure that never seems to be in the musty karaoke binder, this is a spot for you.  Plus, Happy Hour 12pm noon to 8pm everyday-At 234 S. Federal Hwy-Boca Raton 33432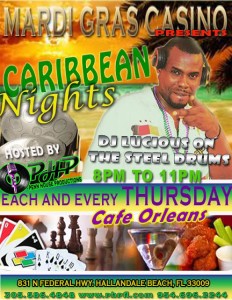 Caribbean Nights Every Thursday at The Mardi Gras Casino                                                                              
From 9pm to 1am: Players Club; -DJ Luscious
Also, from 9pm to 1am, come enjoy Disco Nights -Main Stage-Moran & Kenny Goodrich
Located at 832 N. Federal Hwy-Hallandale Beach-For more info: 305- 586-4848 or 954-696-2244 or info@nullMardiGrasCasinoFl.com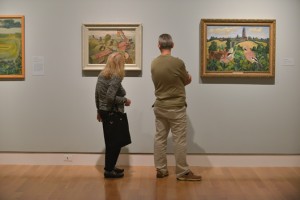 Norton Museum-FREE ADMISSION: Scroll down for details!
(Scroll down for networking info)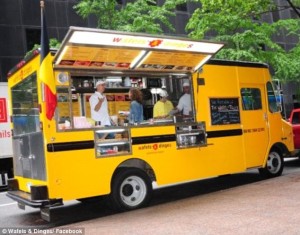 Food Truck Invasion-Wellington ––Invasions are usually negative but not this one-What could be negative about food, and truckloads of it!   The Food Truck Invasion, on Thursdays from 5 to 9 p.m.,- that features numerous food trucks at the Wellington Amphitheatre. Featured trucks include Bite Gastrotruck, Grill Master Café, Palate Party, and Sweet Sensations. The roundup is free to attend, and food will be available for purchase from individual trucks. The Wellington Amphitheatre is located at 12150 Forest Hill Blvd. in Wellington. Email info@foodtruckinvasion, or check other dates and places:   foodtruckinvasion.com.
Karaoke on Thursdays at MUDDY WATERS –It's the most fun! For more info, CLICK HERE or Scroll down for more details: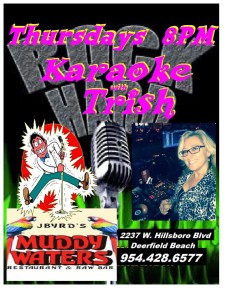 Tonight! 8pm to 11pm-
J BYRD'S MUDDY WATERS
2237 West Hillsboro Blvd, Deerfield Beach
Norton Museum of Art- "Art After Dark" -The Norton's most popular weekly program – Where Culture and Entertainment Meet;  Art After Dark runs from 5 to 9 p.m. every Thursday. (SEE BELOW ABOUT FREE Admission) Admission is half-price on Thursdays, normally $12 for adults, $5 for students, and free for members and children under 12 every day. Food and beverages are served from the museum's café, Fratelli Lyon, which offers an à la carte dinner menu from 5 to 8:30 p.m. The restaurant offers an à la carte dinner menu from 5-8:30 p.m. For reservations call (561) 832-5196 x 1123, or email fratelli.lyon@nulllyonandlyon.com  Norton Museum is located at 1451 S. Olive Ave. in West Palm Beach. Call 561-832-5196, email info@nullnorton.org, or visit norton.org.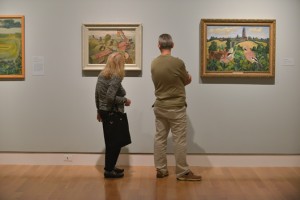 Norton Museum of Art-NOW to December 2018-FREE ADMISSION: There's much to celebrate at the Norton this month: The Museum reopened on July 5 after a five-week hiatus to re-install galleries and prep for construction. And admission is FREE for all through December 2018! Be sure to visit the reinstalled galleries to view your favorite works in a new context. Also on view is a video installation by artist Mark Fox, Giverny: Journal of an Unseen Garden, that offers a new perspective of the lily ponds in Giverny, France that Claude Monet made famous in his paintings. Programs such as Art After Dark resume this week, and are free as well!
For info. on Exhibitions, Programs, Tours, Art After Dark, Theater Lab (new), and more, CLICK HERE 
NETWORKING: SCROLL DOWN FOR NETWORKING EVENTS  (AND KARAOKE EVENTS)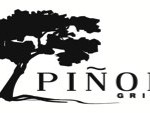 Power Networking- The Inner Circle Executive Club-(AND SCROLL DOWN FOR MORE NETWORKING) Networking on select Thursdays  -5:30pm to 7:30pm-No entry fee-Open to the Public -Happy Hour for Awareness-Want to do business networking that does not charge an entry fee? That provides complimentary food and drink specials ?  We are a passionate group of South Florida business professionals who come together to assist one another with our respective professional initiatives. Bring guests and share with friends, clients, prospects and colleagues so they can reap the connection benefits too. Enjoy Complimentary Entry, Food and Drink Specials during our group's networking hours, 5:30-8 pm. at Pinion Grill-Town Center at Boca Raton-6000 Glades Rd-Boca Raton-Event includes Power Networking, FREE Entry, Drink Specials, Raffles, Complimentary Cuisine- Click Here for more information For more info, contact: Marilyn Blanco Corey on Facebook  or CLICK HERE    Members and non-members alike are always welcome as we bring awareness to great causes!
Networking-Third Thursday Monthly Networking  Delray Beach-(Next: June 16 ) (At each event you can expect to network with many of the city leaders and the city's most successful business people.)-At 5:30pm-  Info and RSVP: DowntownDelray.com (and click "Downtown Networking" or click here )
Networking -The 4th Thursday of every month at 4pm-– June 23-At Self Storage and Wine Storage-11010 N. Military, Palm Beach Gardens-Price: $5.00 /per person-From 4pm – 5:30pm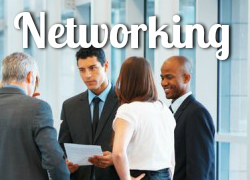 Networking-LOTS of Breakfast networking and more- Everyday in various locations- CLICK HERE
Jewish Bereavement Support Group-Held the 2nd Thursday of Each Month-Grief and loss can be overwhelming- VITAS Innovative Hospice Care of the Palm Beaches hosts Free Support Groups to meet these needs. Contact Jan Courte, VITAS Chaplain at 733-6300-Held at 4:30pm in the Hollander Family Chapel at Congregation B'Nai Israel Synagogue-2200 Yamato Road-Boca Raton 33431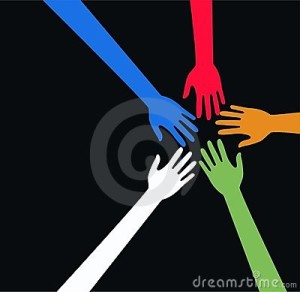 Divorce, Family and Child Support Groups-For Men and Women--Sponsored by The Toby Center for Family Transitions–Dr. Mark D. Roseman-CEO, Certified FL Family Mediator-Family Court Mediation, Counseling, Supervised Visitation, Support Groups; State Approved Courses (Florida online Co-Parenting and Divorce Classes) The Toby Center for Family Transitions, Inc.-250 E. Park Avenue-Lake Wales, FL 33853-Phone: 855-862-9236-www.thetobycenter.org  or email:  Mark.Roseman@nullTheTobyCenteer.org   We can help: "Improving child outcomes by preserving family ties when parents choose to separate."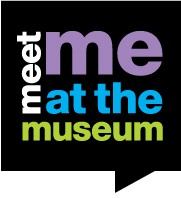 Late Night Thursday at Boca Raton Museum of Art-5:30 pm – 8:00 pm -Free with paid Museum admission. Experience the Museum during extended hours with gallery tours, activities, and more. 501 Plaza Real, Boca Raton, FL 33432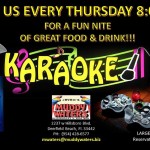 Karaoke Night at Muddy Waters– 
8pm–Home of the 75 cent clams and oysters on the half shell daily-Everyday has a different special (check them out on this website every day of the week!)-AND Happy Hour EVERYDAY from 4pm to 7pm And ALL NIGHT MONDAY-The lobster crates, rum barrels and swordfish on the walls and ceiling help you sing better (well, maybe it's the rum)-2237 W Hillsboro Blvd.-Deerfield Beach 33442 – For more information and this week's specials, CLICK HERE
SCROLL DOWN FOR MORE KARAOKE
Clematis By Night- Thursday Nights-On Clematis Street – FREE -Every Thursday-Contact The City of West Palm Beach, Community Events Division for more information: (561) 822-1515   Website: http://wpb.org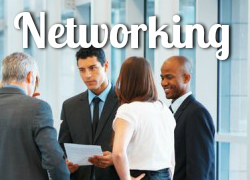 Networking–LOTS of Breakfast networking and more- Everyday in various locations- CLICK HERE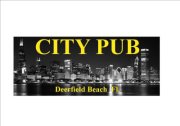 City Pub-  4p to 8pm, full rack of ribs for $8.99;Karaoke at 7pm-No smoking and new 1,000 sq. ft. Brazilian wood dance floor- At 956 S. Federal Hwy. -Deerfield Beach- 33441-DIRECTIONS: From north/south -Take I-95 to SW 10th Street, go east to Federal Hwy, make a left and a quick right into shopping center-On The N.E Corner of S.W 10th and Federal behind the gas station-CALL to CONFIRM Schedule:  976-427-8213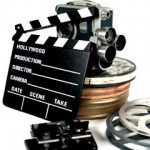 Movies- "Cafe Cinematheque Foreign Films" with Shelly Isaacs is every Thursday at 10:30 a.m.at Movies of Delray-For info, call 561-638-0020 and Friday at 1:00 p.m. at Movies of Lake Worth 561-968-4545. Visit moviesofdelray.com for more information.  Also, watch "Movie Talk" with Morrie Zryl on wrpbitv.com Thursdays at 6 p.m. and Fridays at 6 a.m. AND, Larry Ferber has a movie club 10 a.m. every Sunday at the FAU Living Room Theatres on Glades Road in Boca, followed by discussion- Call 757-617-1936 for more information.    Call to confirm.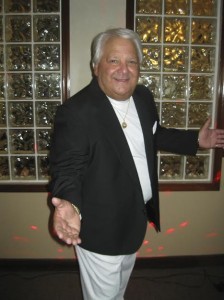 Sounds by Vinnie–From 6pm to 9pm- Dinner Dance with Sounds by Vinnie-Enjoy Doo Wop music and all the songs we know and love from that era- At Avanti's at Asherwood- 6101 Winston Trails Blvd.- Lake Worth  33463   Dinner for Two:  $20.00-This magnificent new restaurant offers authentic Italian recipes brought over from Carini, Sicily by Chef Marcello- Call for Reservations 561-964-7628-Located off Jog Road, just north of Hypoluxo in the Winston Trails Community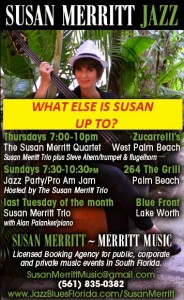 The Susan Merritt Trio-6:30pm to 9:30pm-Alan Palanker, piano;  Susan Merritt, bass; Marty Campfield, drums- at Zuccarelli's in The Emporium Shoppes, 4595 Okeechobee Blvd #126, in West Palm Beach -561-686-7739  and Sundays from 6pm to 9pm at the Basil Bar and Grille- 243 Ocean Blvd- Manalapan-Phone: 561-588-2405-Contact: SusanMerrittMusic@nullgmail.com or 561-835-0382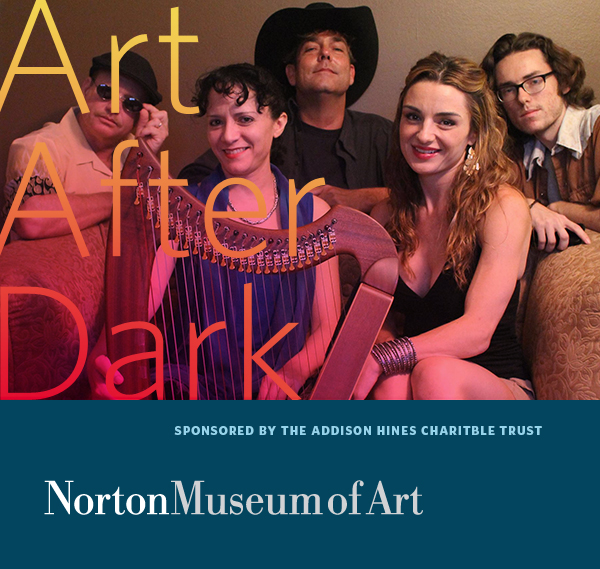 Art After Dark-Every Thursday at the Norton Museum of Art from 5pm to 9pm-a weekly meeting of food, socializing, tours, diverse cultures performance and visual arts-All ages welcome-At 1451 S. Olive Avenue-West Palm Beach 33401-Phone: 561-832-5196- For schedule of events:  CLICK HERE
Admission: Members:  FREE;  Adults: $12; Students: $5 ; Children 12 & under:  FREE; Admission on Thursdays is half price all day (10 a.m. to 9 p.m.) for non-members; Palm Beach County residents receive FREE admission on the first Saturday of every month;  West Palm Beach residents receive FREE admission every Saturday. (*  Must present valid photo ID)
Blue Jean Blues–Ft. Lauderdale's Jazz and Blues Club- Happy Hour-5pm to 8pm–Different bands every Friday-9pm to 1am- Live music begins at 8pm- At 3320 NE 33rd St.-Ft. Lauderdale Fl 33308-(2 blks. N. of Oak. Pk. Blvd. & A1A)-www.bjblive.com
Boston's on the Beach-Classic Rock Night– 9pm-Nicely renovated with ocean-view dining upstairs-Great band plays Grateful Dead music every Sunday at  7pm-Never a cover-Always a good time-Every Mon: Reggae Night at 10pm-Every Thur: Classic Rock Night  at 9pm-40 S. Ocean Blvd–A1A in Delray Beach- 561-278-3364At 40 S. Ocean Blvd.- (A1A)-Delray Beach 33483-Info: 561-278-3364- For info and bands playing each night, CLICK  HERE
Wine-tasting every Wednesday through Saturday- every week-at The Best Cellar-6pm-the best sit-down educational tasting of fine wines-comfortable and fun-(10% off on any purchase o 6 bottles or more) Cover: $20-( if you purchase of 6 bottles or more totaling $200, the 10% discount will offset the $20 admission)-also a perfect place for your next  meeting, function or special event-at 1408 NE 26th Street-Ft. Lauderdale (Wilton Manors) -954-630-8020 (Directions: I-95 to Oakland Blvd., east to Dixie Hwy., right on Dixie, left on 26th, in the plaza on the right)-For more info, CLICK HERE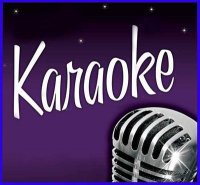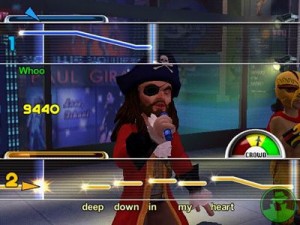 Karaoke Night at Muddy Waters-8pm-Join KJ Trish McGibbon (whose been here for almost 12 years!) Everyday has a different special (check them out on this website every day of the week!)-AND Happy Hour EVERYDAY from 4pm to 7pm AND ALL NIGHT ON MONDAYS-The lobster crates, rum barrels and swordfish on the walls and ceiling help you sing better (well, especially the rum)-2237 W Hillsboro Blvd.-Deerfield Beach 33442-Located on Hillsboro Blvd. just west of Military Trail on the north side-Phone: 954-428-6577  or  www.muddywatersrestaurant.com for this week's SPECIALS