WHAT'S THERE TO DO TONIGHT?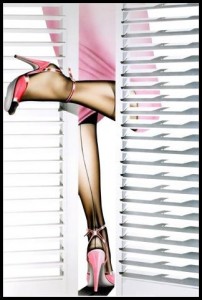 STEPPING OUT FLORIDA  
                                                   WEDNESDAY, SEPTEMBER 20
Pavilion Grille
Ballroom & Latin Night
From 8pm to 11pm-Entry Fee: $15 per person-Includes a complimentary House Drink plus lite appetizers and dessert served at around 9pm-  Come and join the fun. Join DJs and dancers, Richard and Karen Campbell and Hosts Elyse and Axel for a night of great Ballroom and some Latin Dancing.  Dance to a mix of music for both  Smooth and Rhythm styles as well as other popular dance styles, including  Bachata, Salsa, Merengue, Disco/Hustle, West Coast Swing, and  some Country Two-Step. Early in the evening we'll have a Foxtrot Mixer,  a Line Dance led by Sandy Miller, and later in the evening a Waltz Mixer. A Full Service Bar and Dinner Menu are Available. Proper Ballroom Attire Requested – Richard & Karen Campbell, our professional dance instructors, offer group lessons from 7:15PM to 8PM and the fee is only $5 with your Cover charge– Singles and couples are welcome. Then enjoy the best Ballroom dancing in South Florida!  Also, why not come for Dinner & Dancing? Spend a minimum of $20 per person on Dinner purchase ,and return your drink ticket and $10 of your cover is refunded. Located at 301 Yamato Rd., Boca Raton, FL 33431- At the corner of Dixie Hwy. & Yamato Rd. -FREE self parking in the lot or garage-GPS Address: 301 NE 5 Street, Boca Raton, FL 33431. Info: 561-912-0000 or www.PavilionGrille.com
MORE: Two-for-One Drinks for Happy Hour : 5:00pm-7:00pm, Tuesday – Friday: small plates start at $6; drink specials $5 – $8;   Dinner served Tuesday through Saturday from 6PM and Lunch from Tuesday through Friday from 12 noon to 3:00 PM
The Week Ahead:    Thursday: Rosh Hashanah Holiday Dinner for Singles, Couples and All, ("Trivia on Tap"resumes on September 28) and music by The Paul Anthony Band at 8pm; Friday: Joey Dale with Doo Wop and classics;  Saturday: "It Takes Two" Band; Sunday: "Fusion" Band
Reminder: Trivia Returns Thursday, September 28- Trivia on Tap! Trivia Every Thursday in the Grille Room. Free Drinks for the Smartest Person in the Room! Games Start at 7 pm.;  20 Questions in 4 Rounds;  Led by Frank E-Oke
POF Party ("Plenty of Fish" Singles Group)– Disco Music Tonight at Platforms-99 SE

 1st Avenue-Boca Raton 33432-Directions: Exit I-95 at Palmetto Park Road and go 1 block south on US1; Platforms (Formerly Polly Esther's) plays the best of the 70's, 80's & 90's every Friday and Saturday night; New lighting and sound systems- Questions? Call Luis Garcia at 954-859-4696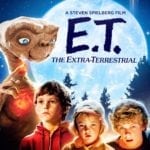 Classic Film: E.T. The Extra-Terrestrial-A Special 35th Anniversary Event-Join Elliot (Henry Thomas), Gertie (Drew Barrymore) and Michael (Robert MacNaughton) as they come together to help E.T. find his way back home. Winning four Academy Awards®, including one for the iconic score by John Williams, E.T. The Extra-Terrestrial is "one of the great American films" (Leonard Maltin) that forever belongs in the hearts and minds of audiences everywhere. For more info, CLICK HERE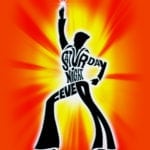 Saturday Night Fever-Featuring those classic Bee Gees disco hits, this musical adaptation celebrates the 40th anniversary of the '70s film classic. The plot is the quintessential story of a talented, streetwise kid from Brooklyn who attempts to escape his dead-end life through dancing.  For more info: 954-344-7765 or CLICK HERE-Runs until October 15; Shows on Wed at 2pm, Friday at 8pm, Saturday at 2pm and 8pm, Sunday at 2pm-Stage Door Theatre, 8036 W. Sample Road, Margate- Price: $48.00
Neil Simon's  "The Sunshine Boys" 
-Until September 24-Al and Willie as "Lewis and Clark, "the Sunshine Boys," were top -billed vaudevillians for over 40 years. Now they aren't even speaking. When CBS requests them for a "History of Comedy" retrospective, a grudging reunion brings the two back together, along with a flood of memories, miseries and laughs. At the Broward Stage Door Theater-(Wed 2 PM – Fri 8 PM – Sat 2 PM – Sat  8 PM – Sun 2 PM) For info. and tickets call 954-344-7765 or 
www.StageDoorFL.org 
  Located at 8036 W. Sample Road, Margate 33065

September 20 to 30- Boca Restaurant Month– This is a month-long restaurant promotion of Boca Raton's incredible array of culinary experiences. This inaugural month is themed "Boca Loves New York." Participating restaurants will offer 3 course meals featuring signature dishes at reduced prices; Lunch: $21.00 – $25.00 & Dinner: $36.00 – $40.00.  As a part of the theme "Boca Loves New York" each restaurant will have a minimum of one NY inspired dish/cocktail. (Manhattan clam chowder, NY cheese cake, etc.) All Boca Raton Restaurants within city limits as well as in the Greater Boca Raton area are welcome to participate!
September 20 to 30-Debut of GFL (Crave Greater Ft. Lauderdale)-Your appetite for great food and libations will reach an all-time high as the debut of Crave GFL Restaurant Month begins September 1. More than three dozen restaurants are participating in the month-long program featuring special three course menus for just $37. To find dining options and menus, Click here-Throughout September, Crave GFL restaurants will host a "culinary experience" from a wine-pairing dinner or chef-demonstration to a cooking class or mixology class. You're sure to enjoy the eclectic blend of culinary delights found in Greater Fort Lauderdale. Click here to find a calendar of culinary events.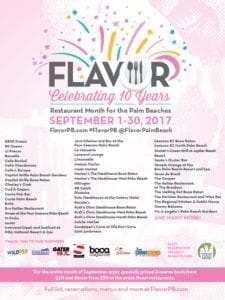 September 20 to 30- Flavor Palm Beach-Restaurant Month for the Palm Beaches celebrating 10 years-For the entire month of September, enjoy specially priced 3 course lunches from $20 and dinner from $30. To see the list of participating restaurants, CLICK HERE
Voltaire-New Club Just Opened on Clematis Street in W. Palm Beach-The Club Promoter has scheduled major touring bands through the fall, including post-rock favorites Unwed Sailor (Oct. 6); Marbin, a Chicago by way of Israel jazz-rock band (Oct. 8); and New York shoe-gazers Shana Falana (Nov. 9). Expanding its sonic palette, Voltaire has also dedicated future Saturday nights to a drag cabaret in the spirit of the late Clematis Street venue The Lounge, and Sunday nights to blues. To start, the venue will be open Wednesdays to Sundays, with possible special events slated on select Mondays and Tuesdays. Located at 526 Clematis Street, W. Palm-For the full schedule, visit sub-culture.org/voltaire.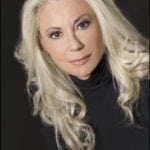 Margo Brown Performs- Every Wednesday during the summer; Celebrating The American Songbook- At Luigi di Roma–Every Wednesday all summer beginning May 31-6:15PM – 9:15PM; 718 South Federal Highway, Deerfield Beach, FL 33441  Phone:  954-281-8788   No Cover Charge   Plenty of Free Parking    Valet Parking available     Special note: Wednesday night special: 1/2 price on bottled wine!
POF ("Plenty of Fish" Singles Group) Single Mingle and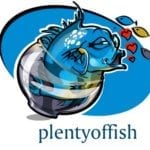 Karaoke Every Wednesday-Join our weekly Karaoke mixer every Wednesday, 7PM at American Rock Bar and Grill in Deerfield Beach. Every week we have a gathering of 50-100 great people; This is the only karaoke where it's about group participation; Happy hour is two for one for our event and they have $6 burger specials until 7!  The entire back room is ours; Sing, dance or just get to know each other; Located at  1600 E Hillsboro Blvd, Deerfield Beach-Take Hillsboro Blvd East, cross Federal and make a right into the Cove Plaza. American Rock is on the left as you enter. Walk straight to the back; See you Wednesday!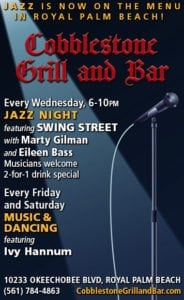 Cobblestone Grill & Bar- Jazz Night Every Wednesday-6:30-10pm- Featuring "Swing Street" with Marty Gilman and Eileen Bass- Musicians Welcome- 2-for-1 drink special.  10233 Okeechobee Blvd.West Palm Beach, FL 33411 Phone: (561) 784-4863  More info: CLICK HERE
 NETWORKING

City Pub-Open Tuesday -Sunday-956 S Federal Hwy, Deerfield Beach, FL 33441  Phone: 954-427-8213
Boca Resto Lounge -Arnie- 7pm to 10pm-Live entertainment and dancing during dinner- Food & Drink specials all night-Happy Hour EVERY DAY from  4pm – 7pm -Inside and Outside Patio Seating Available-Call 561-430-5639 or visit BocaRestoLounge.com -Located at 3360 N Federal Hwy, Boca Raton 33431-  Open Tuesday through Sunday

Fury Road Strives to Make A Difference-(MOVED TO TUESDAY NIGHTS IN NEW LOCATION- CLICK HERE)–-Fury Road R.C. Email: minfo@nullfuryroadrc.com, Website: www.furyroadrc.com, Twitter: @FuryRoadRC  Facebook: https://www.facebook.com/FuryRoadRC/?fref=ts, Instagram: https://www.instagram.com/officialfuryroadrc/  More details: Who: Fury Road R.C. is an organically grown riding club consisting of motorcycle enthusiasts who all have a similar desire to ride and ride for others. Our mission of dedication in making an impact throughout South Florida and beyond has created a full throttle of interest from people all over the state. Fury Road R.C. riders attend many events from grand openings to fundraisers, educational institutions and even missions that involved decorated US servicemen and women is a great attention draw. Everyone, including attendees and members of the media, adds to the success of each endeavor as we assist in inviting your target audience. Bike Nite to get involved: – Come meet us!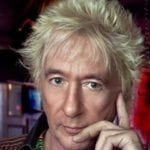 Rod Stewart Tribute Show-Every Wednesday, George Orr comes to life as Rod Stewart-7pm-FREE Admission-The Field Irish Pub-3281 Griffin Road-Dania Beach-Phone: 954-964-5979 or www.TheFieldFL.com
Max's Grille in Boca
– (NOTE: Alex Fox will resume in the Fall when it cools down outside!)  Live Music Every Wednesday (after the summer) – The Legendary Alex Fox in the Outdoor Lounge- 8pm to 11pm-Come enjoy a blend of classical rumba and flamenco rhythms with a Mediterranean flair -404 Plaza Real in Mizner Park, Boca Raton, Florida 33432- Phone: 561-368-0080- For more details,
CLICK HERE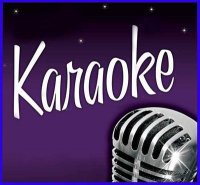 POF Group, Karaoke in Deerfield –("Plenty of Fish Singles Group)-Singles Karaoke every Wednesday- 7pm–At American Rock, Deerfield Beach-See details above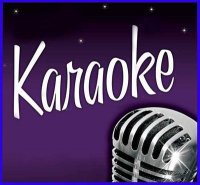 Karaoke at Inkwell Pub on Wednesday Nights-(Rated 8th in the Top Ten Best Karaoke Spots in Palm Beach and Broward Counties) -Hidden in a Margate strip mall is the opportunity to earn a free sake bomb if you sing Karaoke. Another bonus is the wide selection of craft beers and board games available if you're looking to distract yourself until you take over the small singing space. Located at 238 North State Rd 7-Margate, FL 33063   InkwellPubMargate@nullgmail.com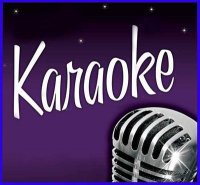 Karaoke at Murphy's Tavern on Wednesday Nights-(Rated 6th in the Top Ten Best Karaoke Spots in Palm Beach and Broward Counties)-6:30 p.m. to close at 1 a.m., this Fort Lauderdale Irish pub lets you try your hand at Karaoke. There is traditional American bar food on the menu in addition to Irish fare, which might inspire you to sing Van Morrison, U2, or Sinead O'Connor. Located at 2925 E Commercial Blvd-Fort Lauderdale, FL 33308    Phone: 954-491-3430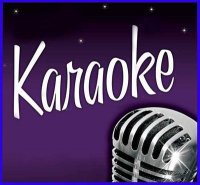 Karaoke at Cheers Restaurant and Bar-(Rated 4th in the Top Ten Best Karaoke Spots in Palm Beach and Broward Counties)-Wednesday nights (AND Tuesday nights) Over two nights a week, this Sunrise bar not only features Karaoke hosted by Frantz from 9 p.m. to 1 a.m. but also doubles as a ladies night. Women get half-off all drinks, while men get the chance to impress with their Elvis Presley renditions. Located at 8931 W Oakland Park Blvd- Sunrise, FL 33351   Phone: 954-749-1337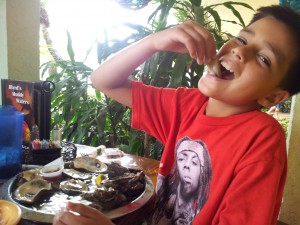 Muddy Waters- Do you love oysters? They're only  75 cents all day long at Muddy Waters-2237 W Hillsboro Blvd,,  Deerfield Beach, FL   954-428-6577    -OPEN 7 DAYS A WEEK  Kitchen Hours: Sunday to Wednesday 11am-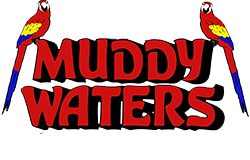 10pm, Thursday to Saturday: 11am- 11pm    muddywatersrestaurant.com  (See photo:  Even 8 year old, Matteo, loves eating oysters!)  Scroll down to see what's happening TONIGHT!
Caribbean Night at Muddy Waters in Deerfield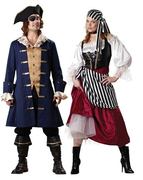 Home of the 75 cent clams and oysters on the half shell daily-Everyday has a different special (check them out on this website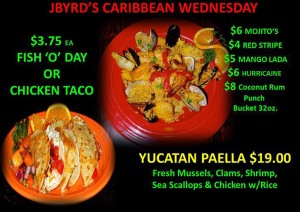 every day of the week!) Today's deal: Try the Island Tacos (fish or chicken) for only $3.75 each for lunch / dinner-Also Jerk Chicken Philly for $9.99-Wash it down with a "Jamaican Me Crazy", Mojito, Hurricane Coconut Rum Punch, Rum Runner, PartyRita, Pain Killer and more-(Note: to lady pirates: quite a few 'Tommy Bahamas' types frequent here, even for lunch)-AND Happy Hour Every day of the week from 4pm to 7pm (and ALL NIGHT MONDAY NIGHT)-Stop by, relax and slip into "Island Mode"- 2237 W Hillsboro Blvd.-Deerfield Beach 33442  -Call 954-428-6577  or www.MuddyWatersRestaurant.com

Join The Gardens Mall Walking Club-8:30am- 10am; Registration for new members at 8:30am; 9am presentation by Gail Cooper-Parks- Join fellow power walkers; enjoy a complimentary breakfast and lively conversation with this month's special speaker, Gail Cooper-Parks, a Health & Wellness Navigator at Jupiter Medical Center. New members receive a free Mall Walker Fit Kit, which includes a tote bag, water bottle, pedometer and T-shirt. The Gardens Mall- 3101 PGA Blvd.- Palm Beach Gardens,  561-775-7750- To RSVP, contact Alexis Campbell at 561-622-2115- For more info, CLICK HERE
Nitrogen Bar, Grill, Sushi-Nitrogen Bar, Grill, & Sushi is a concept new to this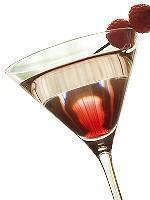 neighborhood, bringing an entertainment venue, speakeasy style bar, and fine dining experience with a detailed attention to service and excellence, all in one beautiful space. Summer special: Every Wednesday – $5 Martini's – All Night Long-At 6779 W. Indiantown Rd. Jupiter, FL 33458-Located just east of I-95 in the Jupiter West Plaza-Phone: 561-972-2944 or nitrogen.com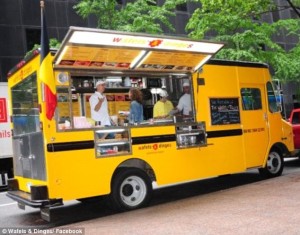 Family Night with Food Trucks-Tonight! Every 1st and 3rd Wednesdays of the month- for Family Nights with Food Truck Invasion. The event features live music and a large collection of Food Trucks on site-  Event time is 5–9 pm. Live Music from 7-9 pm. -Lawn chairs and blankets are welcome. Gates open at 5 pm. FREE admission-Sunset Cove Amphitheater-Boca Raton 33498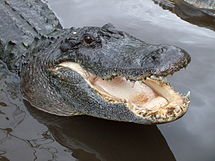 Alligator Feeding-
1pm to 1:15pm-Join us every Wednesday and Saturday at 1pm to listen to a short talk on alligators and watch our resident alligator feed on his favorite food; Admission into the center is $5.00 per person ages 3 and up. The alligator feeding is included with admission. For more information call 561-274-SAND (7263).  Walk-ins welcome- At The Sandoway House Nature Center, 142 S. Ocean Blvd.,   Delray Beeach, FL 33483
Latin Nights Every Wednesday!  Latin Beats Band!
Then, from 8pm to 11pm- Eat, drink & dance-Latin Beats Band with Grisel, Mercy & Gustavo  (Main Stage)
Enjoy Salsa, Merengue, Cumbia, Bachata, Reggaeton and more-832 N. Federal Hwy- Hallandale Beach-  For more info: 305-586-4848 or  954-696-2244 or info@nullMardiGrasCasinoFl.com  or  email:  pennhouse@nullyahoo.com or piera@nullphpfl.com
Wine Down Wednesdays-Every Wednesday. All Night at Sorrisi Bar-Enjoy specially priced small bites paired with fine wines recommended by the Master Sommelier-At Seminole Casino Coconut Creek-Located on the corner of 441 and Sample Road-For more info:   www.CasinoCoco.com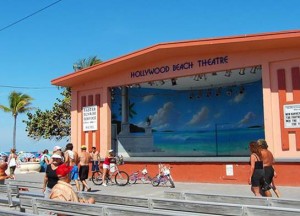 Free Outdoor Music in Hollywood and Margaritaville-Open-air bandshell on Hollywood beach offers free live music-The iconic open-air outdoor theater at Johnson Street on The Broadwalk features free occasional music performances.  Entertainment at the bandshell is managed by Margaritaville Beach Resort, which opened October 2015-. The schedule of bandshell performances may be found on  the Margaritaville website: CLICK HERE  or by calling the resort: 954-874-4444; Parking options include metered spaces on side streets at $1.50 an hour Mondays to Thursdays and $2 an hour Friday, Saturdays, Sundays and holidays; parking garage at 300 Connecticut St., $1.50 an hour.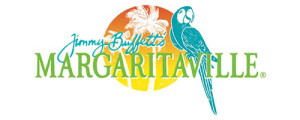 Margaritaville Beach Resort parking garage, 1111 N. Ocean Drive, is $3 an hour weekdays and $4 an hour weekends.
                              FOR LADIES NIGHT--SCROLL DOWN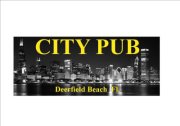 City Pub– 8pm the music of "It Takes Two"- At 956 S. Federal Hwy., Deerfield Beach33441-  For info: 954-427-8213
Specials on Wines at Tanzy- Veni. Vidi. Vino.-We Came. We Saw. We Wine.–  All Day, each and every Wednesday: Half price bottles of featured wines (select bottles only) and  $5 wine by the glass, At Tanzy Restaurant-Mizner Park-301 Plaza Real, Boca Raton-Call to confirm: 561-922-6699 or TanzyRestaurant.com
Karaoke in Lake Worth-Dan Renken hosts an early Karaoke show every Wednesday-6pm to 9pm- At Avanti's Italian Restaurant- Avantis has a brand new menu, so bring your friends, and your appetites, and your singing & your thirst -Happy Hour is 4pm 'till closing-Located inside the Winston Trails Golf Club-6101 Winston Trails Blvd-Lake Worth, FL-Phone: 561-439-3700- Call to confirm
Networking- Cocktails and Conversations- A Networking Event for Professionals-Every 3rd Wednesday of the month – 5:30pm to 8pm at Blue Martini- 50% off all Cocktails; Complimentary Light Hand Passed Hors D'oeuvres; Present Business Card at Registration Table- Company sponsorship available- Part of "Meet Me There Events" that requires an RSVP- NO Walk-ins- TO REGISTER, CLICK HERE
Ladies Night:

 Tap 42
Ladies enjoy FREE Drinks from 9pm to 11pm-In Ft. Lauderdale. 1411 S Andrews Ave,  Fort Lauderdale FL 33316 and  from 9pm to 11pm in Boca Raton. 5050 Town Center Circle- Boca Raton FL 33486  (and note: Happy Hour, Monday-Friday,  from 4pm to 7pm with $3 off all drinks)- Call to confirm: Tap42.com
Ladies Night: Blue Martini
No cover charge, Complimentary Cocktails and Champagne from 9pm to 11pm- and Half Price Cocktails for ladies all night; Happy Hour: Half off all beverages from 4pm to 8pm -every day, 7 days a week-ALL locations (from Kendall to West Palm)- includes Town Center, Boca Raton-561-561-910-2583- Live band 8pm to 11pm and then DJ 11pm to 3am
Ladies Night-New York Prime–Unaccompanied Ladies Drink FREE at the bar-Vodka drinks made with Russian Standard Vodka-From 5pm until 11pm-2350 NW Executive Ctr. Drive (off Glades Road)-Boca Raton 33431-Info: 561-998-3881
Ladies Night-

 Dirty Martini
Ladies Night at Dirty Martini in Palm Beach Gardens-Ladies drink free every Wednesday from 9pm to 11pm and $5 cocktails from 11pm to close-at 11701 Lake Victoria Gardens Ave-Info: 561-799-1115
2-4-1-

At Baja
2-4-1 Margaritas and All Tequilas All Day -Baja Café Uno-201 Northwest 1st Avenue-Boca Raton, FL 33432-3812- Info: 561-394-5449
Brothers Farmers Markets-Hollywood Location, 4191 N. State Rd. 7-Phone: 954- 962-9292-  Davie Location, 6807 Stirling Rd.-954-585-2225. Hours for both locations: Open Year-round, Monday–Friday 8am–5pm, Saturday-Sunday 8am-3pm. Established in 2003, Brothers Farmers Market supports Florida farming by offering a bounty of fresh organic and conventional produce at reasonable prices. The market is very popular, so the produce cases are constantly being restocked. Beyond fruits and veggies, the shelves are filled with so many unique gourmet products that shoppers tend to spend a lot of time here browsing.

Wine Down Wednesdays
at III Forks in Palm Beach Gardens. $15 wine tastings and hors d'oeuvres every Wednesday from 5 to 7 p.m.-Info: IIIForks.com
Dance-Lessons by Louis Schreiber
Start at 7:30PM and then Open Dancing at 8:30PM. At Cowboys Saloon-1805 South University Drive -Davie-33324- Phone: 954-476-0063 or email: info@nullcowboys-saloon.com
Country Line Dancing Lessons- Tuesday through Saturday
At Renegades in West Palm. For more than 12 years, Renegades has been one of West Palm Beach's favorite hangouts. Swing by and enjoy the spectacular 10,000-square-foot setting with 75 TVs, a mechanical bull, live music, and down home food from nachos topped with award-winning chili to crispy wings; just throw in a couple of beers. Located on Village Boulevard-600 Village Boulevard-West Palm Beach, FL 33409-561-683-9555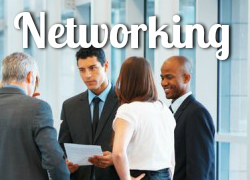 Networking-LOTS of Breakfast networking and more- Everyday in various locations- CLICK HERE
Wine-Tasting Wednesdays
Wine-tasting every Wednesday through Saturday, every week-at the Best Cellar-8pm to 10pm-the best sit-down educational tasting of fine wines-comfortable and fun-Cover: $15-The evening is free with the purchase of 6 bottles or more totaling $150-also a perfect place for your next meeting, function or special event-at 1408 NE 26th Street-Ft. Lauderdale (Wilton Manors) -954-630-8020 (Directions: I-95 to Oakland Blvd., east to Dixie Hwy., right on Dixie, left on 26th, in the plaza on the right)
Half Off All Bottles of Wine in Boca
All Night, every Wednesday-at Truluck's- In Mizner Park at 351 Plaza Real-Boca Raton- 561-391-0755-Call to confirm
Music & Dancing Under The Stars in Hollywood
Music & Dancing Under the Stars-at the Hollywood Beach Theater-7:30pm to 9pm every Monday, Tuesday and Wednesday-music (and dancing) from Big Band to Country to Rock & Roll-Free Admission-Info: 954-924-2980-East of A1A at Johnson Street and the ocean
Blue Jean Blues-Ft. Lauderdale's Jazz and Blues Club
Different bands every Wed.-8pm to midnight-at 3320 NE 33rd St.-Ft. Lauderdale Fl 33308-(2 blks. N. of Oak. Pk. Blvd. & A1A)- www.bluejeanblues.net
Biba Bar
Every Wednesday -9pm-no cover-visit this legendary bar with imported teak and music in a fancy 43-room, historic hotel-with great local DJ's from 11pm to 1am-complimentary cocktails for ladies from 9pm to 11pm (and try the $5 kmkz shot, er… "kamikaze")-at Hotel Biba-320 Belvedere Road-West Palm Beach-No cover-Info: 561-832-0094-or www.hotelbiba.com
Karaoke in Coral Springs
9:30pm to 1:30am-Free Pool, Poker, $3 bombs, good menu-at JD's Bar and Lounge-10311 W. Sample Road-Coral Springs, FL Call: 954-752-3227
Melendrez Dance Studios
Group Dance Classes today- Only $45 for a 3 lesson Introductory Course available on Wednesday afternoons & evenings ( by appointment only)-Also 2 classes on Tuesdays and 3 classes on Thursdays- Call today: 954-296-0298 -No experience or partner needed-Instruction available in: Salsa, Tango, Swing, Cha cha, Merengue, Rumba, Mambo, Waltz, Jive, PasoDoble, Foxtrot, Quick Step! (Melendrez Dance Studios are at TWO LOCATIONS: 5850 W Atlantic Ave, Delray Beach, Florida 33445 //2302 E Atlantic Blvd, Pompano Beach, Florida 33062-Call or email: Ask.Jon@nullmelendrezdancestudios.com
Dance Connection of Palm Beach-(West Palm)
Lesson and dance party on Wednesdays at 7:30pm-Cover: $10- (Also, Friday night dance party-West Coast Swing with a mixture of ballroom, Latin, hustle and country western) at 4603 Okeechobee Road (C-121)-561-248-1455-Call to confirm
Swing Dancing-every Wednesday -in Ft. Lauderdale
9pm-the music that grew out of juke joints in the 1920's (think the Savoy in Harlem in 1927) and '30s is revived- learn the footwork and breakneck acrobatics each Wednesday night when the Monterey Club hosts Swing Night-Lesson from 9pm to 10pm- then open dancing until midnight. cover: $5 per couple or $3 per person-at the Monterey Club-2608 S. Federal Hwy.-Ft. Lauderdale