What's There To Do This Month (and Next)?       
                       

FEBRUARY      MARCH       APRIL     MAY
                                                                                (scroll down)
                                        FEBRUARY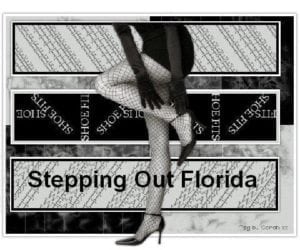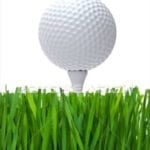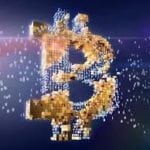 February 26, 27, 28-Alternative Asset Events Miami Blockchain, Capital Market Conference and Golf Event-Conference, Gala Dinner, Golf!-  Alternative Assets Events in association with Palm Beach Hedge Fund Association, Wall Street Research and CEOGOLF Club, present the Miami Blockchain & Capital Conference with Executive Charity Golf Event. A portion of the event proceeds will benefit the Child Life Society a registered 501 (c) 3 Charity. Accredited Investors Register Fee is waived for the Conference, We suggest a $299 Tax Deductible Donation to Child Life Society: http://www.childlifesociety.org/     Held at the beautiful Doral National Miami Golf Course-4400 Northwest 87th Avenue-Miami, FL 33178; For information and tickets for this excellent 3 day event, CLICK HERE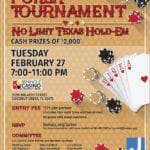 February 27- Charity Poker Tournament- Join us for a No Limit Texas Hold-Em Poker Tournament! Cash Prizes of $2000*–From 7pm to 11pm at the Seminole Casino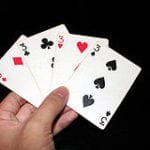 Coconut Creek;  Buy-in includes late night bites and 2 drinks; All poker skill levels welcome…-For all the details, CLICK HERE
February 27-Bacchus Beckons-The Launch Party for the 2018 Boca Bacchanal Wine & Food Festival-6:00pm – 8:00pm-Guests will enjoy live entertainment, wine from the Boca Bacchanal Vintners, Hors d'Oeuvres and a look at new collections from Saks Fifth Avenue Boca Raton-This Pre-Event to Boca Bacchanal reveals everything you need to know about the 16th Annual Boca Bacchanal Wine & Food Festival-As one of the most unique society events in town, tickets for The Vintner Dinners of Boca Bacchanal sell out quickly. At Bacchus Beckons, guests will learn the pairings of each chef and vintner as well as the hosts of each Vintner Dinner and have an opportunity to sample wine from each vintner. This is also the FIRST chance to purchase tickets for a preferred vintner dinner before they sell out-For those who have not attended in years past, The Vintner Dinners are exclusive, intimate dining experiences that take place during Bo
ca Bacchanal weekend. Each dinner features a vintner and chef that pair their wine and cuisine to create a sumptuous 5-6 course meal. This event is held at Saks Fifth Avenue, Town Center at Boca Raton, 5800 Glades Rd., Boca Raton, FL 33431 Cost: $50 per person. All proceeds benefit the Boca Raton Historical Society and Museum. To purchase tickets, Click here or by call 561-395.6766. Save the dates April 6 and 7 for The 16th Annual Boca Bacchanal Wine & Food Festival-For more details: www.BocaBacchanal.com 
February 28-Business Trade Expo- At the Greater Ft. Lauderdale / Broward Convention Center- 1950 Eisenhower Blvd.-3rd floor-Ft. Lauderdale
______________________________________________________________________________
MARCH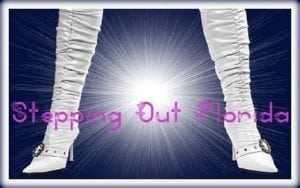 March 1-Boca Lead-Business Lunch With a Purpose-BocaLead, a ministry of Boca Raton Community Church, works with the business community to explore how Biblical principles apply in the workplace. Take the Lead is an online resource designed to help you raise the bar of integrity, character, and ethics in your organization. Enjoy a casual lunch with 350+ local business people and take away a few principles to help your professional life grow. Hear from Pastor Bill Mitchell, a businessman for 25 years, as he teaches what it takes to be a great leader. (Every first Thursday of the month from noon to 1pm, from September to June: next sessions: April 5, May 3, June 7)-Location: Boca Raton Community Church Ministry Center Dining Room; Cost: $12/person, $85/table of 8, $97/table of 9; Boca Raton Community Church, 470 NW 4th Avenue, Boca Raton, FL 33432- For more info: 561-395-2400 x 348 or CLICK HERE    Note:
www.bocalead.com (over 500+ attend)  and   www.lauderdalelead.com (over 300+ attend)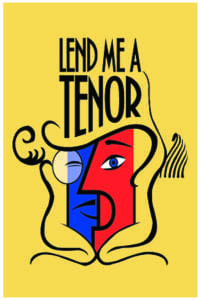 March 1 to 18- "Lend Me A Tenor'-Play by Ken Ludwig-At the Lake Worth Playhouse-Synopsis: It is the biggest night in the history of the Cleveland Grand Opera Company. The world-famous tenor, Tito Merelli, "Il Stupendo," is to perform his greatest role, Otello, at the ten-year anniversary gala season opener. Henry Saunders, the opera's executive director, has high hopes that Merelli's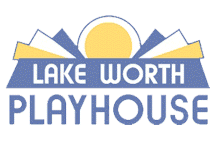 performance will put Cleveland on the operatic map. However, at the final dress rehearsal of Otello, Merelli is nowhere to be found, Saunders is in a panic, and, along with Max Garber, Saunders's personal assistant, they scramble to figure out what to do. From here on, the play unfolds into a riotous and unpredictable explosion of mistaken identities and renewed love! This screwball comedy is guaranteed to have you teary-eyed with laughter. For Preview Night on March 1, Show only, Click here: For March 1 Dinner and a Show, CLICK HERE; For Opening Night, March 2, CLICK HERE;  For March 3 to 18, CLICK HERE-Located at 713 Lake Avenue, Lake Worth  33460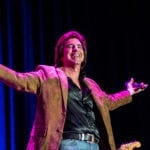 March 2- One Hot Night, Tribute to Neil Diamond-At Coral Springs Center for the Arts;  Diamond – One Hot Night features a ten piece band from New York that replicates Neil Diamond's career from start to today. There are other tributes to Neil Diamond, but nothing compares to this one. The show brings a sound, costumes, a stage and light show (including pyrotechnics, licensed, when permissible) that is second to none. One Hot Night reproduces Neil's many styles and vocal changes from the start of his career to the present. The band features musicians that have played and collaborated with Gloria Estefan, Jon Secada, Michael Jackson, Enrique and Julio Iglesias, Bruce Springsteen, Tommy James, and Gary U.S. Bonds to name a few. From the sounds of the horns in "Holly Holy" to the pounding of the drums in "America," One Hot Night will not disappoint. For more info. and TICKETS, CLICK HERE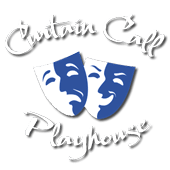 March 2 to 25-"Kindertransport" at Curtain Call Playhouse;  Criss-crossing three generations of women, the past and the present is explored across the backdrop of World War 11, and present time. 10,000 unaccompanied Jewish children were evacuated to England prior to the war against Germany. This is the deeply moving story about the psychological scars left on one Kindertransport woman. When Eva's parents fail to escape, she changes her name and begins the process of denying her roots. Many years later, her own daughter discovers some old letters in the attic and Eva is forced to confront the truth. Identity: What happens when you deny it, or when it is denied you? Performances at Pompano Beach Cultural Center, 50 W. Atlantic Blvd., Pompano Beach, 33060   Fri, March 2nd @ 8pm;  Sat, March 3rd @ 8pm;  Sun, March 4th @2pm; Fri, March 9th@ 8pm; Sat, March 10th @ 2pm & 8pm;  Sun, March 11th @2pm;  Fri, March 16th @ 8pm;  Sat, March 17th @ 8pm;  Sun, March 18th @2pm;  Tickets: $10-$30; Call  954-545-7800 or CLICK HERE    Performances at Sunrise Civic Center Theatre, 10610 W. Oakland Park Blvd., Sunrise, Fl. 33351
Sat, March 24th @ 7pm;  Sun, March 25th @ 2pm;  Tickets: $18; Call 954-747-4646  or CLICK HERE
Curtain Call Playhouse- Celebrating 21 years of great theatre!  For more info, CLICK HERE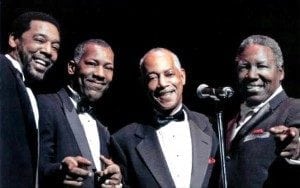 March 3- Tribute to the Drifters- At Sunrise Phase 4 Theater-8pm-The Drifters are a long-lasting American Doo-Wop and R&B/soul vocal group, originally formed in 1953. According to the Vocal Group Hall of Fame: "Through turmoil and changes, the (original) Drifters managed to set musical trends and give the public 13 chart hits, most of which are legendary recordings today." Later formations of the Drifters recorded 13 Billboard Hot 100 top 30 chart hits. Come tonight and enjoy their best hits: Up on the Roof, Under the Boardwalk, Save the Last Dance For Me, There Goes My Baby, On Broadway and so many more-To hear the Drifters sing "Under the Boardwalk", CLICK HERE-For tickets: Call 954- 748-3230, x1 ; Box Office Hours: Mon. – Fri 9:00 am – 2:00 pm- The Sunrise Phase IV Theater is located at 10102 Sunrise Lakes Blvd, Sunrise, FL 33322- More great shows coming up in March: March 10: Sarge; March 11: Kol Esperanza, an Intimate Evening from Israel; March 17: Motown Magic and March 25: Rockin' The Legends ~ To see all the fabulous shows coming up in March, click here for the website: www.sl4recdistrict.com
March 7-YMCA of South Palm Beach County's 16th Annual Inspiration Breakfast-The YMCA of South Palm Beach County will be hosting their largest fundraiser of the year – the 16th Annual Inspiration Breakfast. This year's event will feature Head Coach of the Miami Hurricanes, Mark Richt as their keynote speaker. Its purpose is to raise funds for the YMCA's Financial Assistance Program and the Y's Drowning Prevention Initiatives-Held from 7:30am to 9:30am at The Office Depot Global Headquarters, 6600 North Military Trail-Boca Raton, FL 33496- For more information, CLICK HERE  or contact Kimberley Trombly-Burmeister at 561-300-3238.
March 7 and 8-Explore Renaissance Masterworks by DaVinci and Michelangelo-Delve into the minds of two of history's greatest geniuses in Discover DaVinci & Michelangelo — The Titans Experience. Master painters, sculptors, architects, inventors — there are few disciplines these two Renaissance men didn't conquer. Now, their breathtaking work comes to life in this multimedia show combining live performance with video, 3-D animation and images of the machines and artwork they created. Mark Rodgers, from the Museum of Leonardo da Vinci in Florence, Italy, leads you on this fascinating journey through the lives of the men who defined the Renaissance. 7:30pm at the Mizner Park Cultural Arts Center in Boca Raton.  For info. and tickets: http://miznerparkculturalcenter.com/
March 9-The 3rd Annual "Eat Drink & Be Giving" Gala-By The Child Rescue Coalition-6pm-Keynote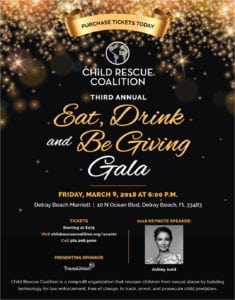 Speaker: Actress Ashley Judd-Tickets starting at $275-Held at the Delray Beach Marriott, 10 N. Ocean Blvd., Delray Beach 33483  Visit ChildRescueCoalition.org/events or call 561-208-9000 (The Child Rescue Coalition is a non-profit organization that rescues children from sexual abuse by building technology for law enforcement, free of charge, to track, arrest and prosecute child predators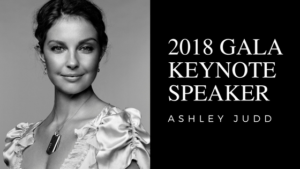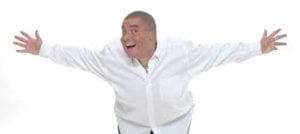 March 10-SARGE!!! At Sunrise Phase IV Theater-Sarge is an extraordinary entertainer — a piano savant, amazing improvisational comedian and singer. He's performed worldwide to adoring audiences and his sidesplitting comedy, touching vocals, and stunning display of keyboard dexterity have wowed crowds for decades. If you've never seen him, don't miss him! Call 954- 748-3230, x1 – Box Office Hours: Mon. – Fri 9:00 am – 2:00 pm- The Sunrise Phase IV Theater is located at 10102 Sunrise Lakes Blvd, Sunrise, FL 33322  More great shows coming up in March:  March 11: Kol Esperanza, an Intimate Evening from Israel; March 17: Motown Magic and March 25: Rockin' The Legends ~- For more information about upcoming shows, click here for the website: www.sl4recdistrict.com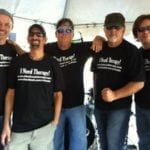 March 10-Classic Rock Therapy in concert at Galuppi's-("CRT") started out in 2006 as five good friends getting together to have some fun and have turned into South Florida's Favorite Party Band. Playing classic/current rock and dance music from the 60's to today, it's always a huge party with CRT! At Galuppi's,  1103 N Federal Hwy, Pompano Beach, FL 33062

March 10-Aly Raisman To Be Keynote Speaker-Kidsafe Foundation is excited to announce Aly Raisman, Gold Medal Gymnast and Best Selling Author will be the Keynote Speaker at the 2018 "Shine the Light" Gala-7:00pm – 11:00pm at Boca West Country Club Boca Raton-Admission: $250 per person- For more info. and to purchase tickets, CLICK HERE
March 10-The Boca Chamber's Community Cookout-11am to 3pm-A fun day of food and games for the whole family. Chamber Members and Non-Members are invited to come celebrate this gorgeous community in which we live, work and play! There will be tons of food – including hot dogs, hamburgers, veggies, chips and much more. Fun games for family members of all ages, bounce houses, slides, and DJ music- Admission to the Community Cookout is FREE! You can purchase a meal ticket for $5 which includes a burger or hot dog, cold salad, chips and a beverage. (Please register your family on-line) Children under 10 years old will receive one complimentary meal ticket. At the YMCA of South Palm Beach County, 6631 Palmetto Cir S, Boca Raton 33433
March 10-Stars of American Ballet- In concert with Boca Ballet Theatre-One Night Only – Special Performance-Daniel Ulbricht, New York City Ballet principal dancer and founder of Stars of American Ballet, brings his troupe to join forces with Boca Ballet Theatre to present a dynamic concert showcasing iconic works of yesterday and today, highlighting a spectrum of different styles of music and dance. Featuring some of today's most stunning and versatile dancers from New York City Ballet, Stars of American Ballet will present George Balanchine's Apollo, as well as Daniel Ulbricht's Sing Sing Sing and Ulysses Dove's Red Angels accompanied by live music.-Held at Countess de Hoernle Theatre at Spanish River Community High School
5100 Jog Road, Boca Raton, FL 33496   For more information and tickets, CLICK HERE
March 10-Fly Me to the Moon: American Songbook Favorites & Jazz Standards-With pages of endless sing-along-worthy tunes, The Great American Songbook is the Holy Grail of the most iconic and beloved songs of all time — and it's all thanks to songwriters like the Gershwins, Cole Porter, Irving Berlin and more. Now, two of South Florida's biggest jazz stars take you to the moon and back (no spaceship necessary) as they pay tribute to these influential standards. A real master on the keys, pianist Copeland Davis moves the soul through his mastery of jazz, pop, rock and classical genres. His debut on The Tonight Show was met with a standing ovation, and he's also appeared on Good Morning, America and his own PBS special. Singer-actor Avery Sommers has starred on Broadway in Ain't Misbehavin', Showboat in Texas and Chicago. Get ready to sing the night away when Copeland and Sommers perform all the classics at Mizner Park Cultural Arts Center in Boca Raton.  For more info. and tickets:   http://Www.miznerparkculturalcenter.com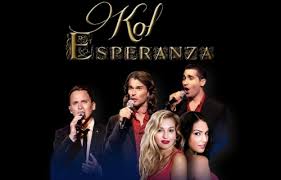 March 11- Kol Esperanza, An Intimate Evening From Israel-At Sunrise Phase 4 Theater-8pm-Kol Esperanza (Voice of Hope) is an exciting operatic/pop Israeli trio-These world-class singers perform the best of Opera, Broadway, Pop, and Jewish and Israeli favorites, blending classical tradition with a vibrant new sound. Kol Esperanza's vocalists have performed in prestigious venues the world over, and their talent and charm combine to deliver a powerfully emotional musical experience-To hear them sing, CLICK HERE and then click on the YouTube video; For tickets: Call 954- 748-3230, x1 ; Box Office Hours: Mon. – Fri 9:00 am – 2:00 pm- The Sunrise Phase IV Theater is located at 10102 Sunrise Lakes Blvd, Sunrise, FL 33322- Coming in March:  March 17: Motown Magic and March 25: Rockin' The Legends ~ For more information, click here for the website: www.sl4recdistrict.com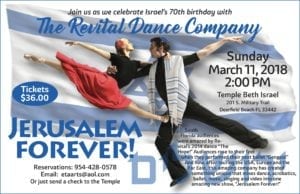 March 11-The Revital Dance Company-2pm-Join us as we celebrate Israel's 70th birthday with "Jerusalem Forever!" South Florida audiences were amazed by Revital's 2014 dance "The Hope." Audiences rose to their feet when they performed their next ballet, "Genesis!" And now after touring the USA, Europe and the Far East, this amazing company has created something unique that mixes dance, acrobatics, ballet, music, singing and video into one amazing new show, "Jerusalem Forever!" Held at 2pm at Temple Beth Israel-201 S. Military Trail, Deerfield Beach 33442 Tickets are $36; For Reservations: 954-428-0578  Email: etaarts@nullaol.com  Or just mail a check to the Temple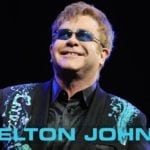 March 16-Elton John- FAREWELL; Yellow Brick Road- 8pm-At BBC Center- (8 ticket limit per customer)-Call Ticketmaster: 800-745-3000  or www.Ticketmaster.com
March 17- Motown Magic- At Sunrise Phase 4 Theater-8pm-Motown Magic is four world class vocalists and six top notch musicians — performing the greatest Motown music ever written!  Motown Magic takes you
back to great memories and good times with hits from the Temptations, Marvin Gaye, Smokey Robinson, the Four tops, the Jacksons, the Commodores, Lionel Richie, and many more. Fantastic music, world class showmanship, and hilarious antics — what a show! To hear Motown Magic, CLICK HERE   For tickets: Call 954- 748-3230, x1 ; Box Office Hours: Mon. – Fri 9:00 am – 2:00 pm- The Sunrise Phase IV Theater is located at 10102 Sunrise Lakes Blvd, Sunrise, FL 33322- One more great show coming up on March 25: Rockin' The Legends ~ For more information click here for the website: www.sl4recdistrict.com
March 20-An Evening with Foreigner and the Dave Eggar Orchestra-At the Au-Rene Theater at the Broward Center-201 SW 5th Avenue,  Ft Lauderdale,  FL  33312- For more info. CLICK HERE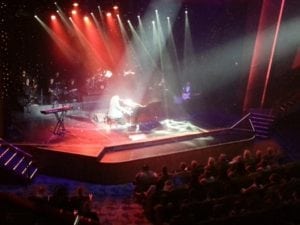 March 25-Rockin' the Legends-At Sunrise Phase 4 Theater- This show is an amazing journey through the ages, from Sir Duke to Lady Gaga, and much more. This high energy musical show stars Michael Anthony Perna — recording artist, Musical Director for the Academy Awards, and many credits including being featured in the film Tap, with Sammy Davis Jr. and Gregory Hines. Performing in over 18 countries, this extravaganza is powerful, but family friendly. To hear this group, CLICK HERE-For tickets: Call 954- 748-3230, x1 – Box Office Hours: Mon. – Fri 9:00 am – 2:00 pm- The Sunrise Phase IV Theater is located at 10102 Sunrise Lakes Blvd, Sunrise, FL 33322-For more information click here for the website: www.sl4recdistrict.com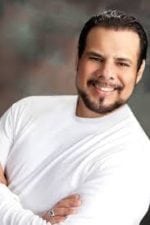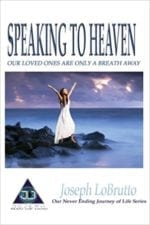 March 29-"Speaking to Heaven"- Joseph Lo Brutto III Performs Gallery Readings-Come have "Dinner with Spirit" 7pm at Pavilion Grille-Admission: $50 plus tax-For tickets:  561-912-0000 or visit www.OurJourneyOfLife.com   All Sales are Final;  No Guarantee of Readings; Only Random Audience Readings; Dinner and Show held at Pavilion Grille, 301 Yamato Road, Boca Raton
MARCH 30
                                                                                       GOOD FRIDAY

March 31-Passover Dinner for Singles!   You're invited!   Join us on the 2nd Night of Passover; Same  time and place: 6pm at The Pavilion Grille; Same Price (for the past 5 years): $36 + tax and gratuity (or a total of $45 all inclusive) Festive Passover / Holiday Dinner for Singles and Friends hosted by Stepping Out Florida; Nothing religious, Just Delicious! Open to all faiths, and meant to celebrate the meaning of the holiday which is joy of freedom and togetherness of family and friends. The evening will include a 4 course traditional dinner with a glass of wine and live entertainment by "It Takes Two" with dancing to follow dinner. Guests are welcome to stay at no extra charge.  The aim is to encompass those who do not have family in the area or simply do not wish to be alone for the holidays. Join us for a lovely evening of dinner, dancing and holiday spirit!  For all the details, CLICK HERE
To pay by check:  Make payable to "Stepping Out Florida" and mail by March 30 to:   Stepping Out Florida, Deby Goldfarb, 6547 Via Regina, Boca Raton, FL 33433   or to pay online, CLICK the "Buy Now" button below
****************************************************************************************************
                                                                                            APRIL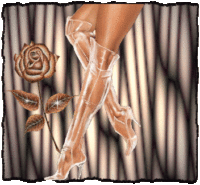 STEPPING OUT FLORIDA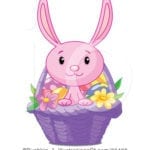 April 1– Easter Sunday–
April 5-Boca Lead-Business Lunch With a Purpose-BocaLead, a ministry of Boca Raton Community Church, works with the business community to explore how Biblical principles apply in the workplace. Take the Lead is an online resource designed to help you raise the bar of integrity, character, and ethics in your organization. Enjoy a casual lunch with 350+ local business people and take away a few principles to help your professional life grow. Hear from Pastor Bill Mitchell, a businessman for 25 years, as he teaches what it takes to be a great leader. (Every first Thursday of the month from noon to 1pm, from September to June: next sessions: May 3, June 7)-Location: Boca Raton Community Church Ministry Center Dining Room; Cost: $12/person, $85/table of 8, $97/table of 9; Boca Raton Community Church, 470 NW 4th Avenue, Boca Raton, FL 33432- For more info: 561-395-2400 x 348 or CLICK HERE     Note: www.bocalead.com (over 500+ attend)  and   www.lauderdalelead.com (over 300+ attend)
April 6 and 7-The 16th Annual Boca Bacchanal Wine & Food Festival-Save the date-For more details: www.BocaBacchanal.com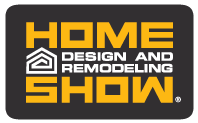 April 6 to 8-The Miami Home Design and Remodeling Show-South Florida's largest home design and improvement expo offers thousands of home and garden products and services. Find the latest trends, compare and find special offers exclusive to the show, talk to the experts, and see room vignettes designed by the Show's featured Interior Designers; HGTV's Vern Yip, an award-winning Interior Designer who will be starring in the newest season of TLC's "Trading Spaces!"Miami Beach Convention Center,1900 Washington Ave., Miami Beach, FL-(just east of Meridian Avenue at 17th Street) For more info, CLICK HERE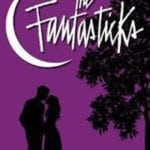 April 6, 7, 8 and 13, 14, 15-The Fantastiks -by Curtain Call Playhouse-Try To Remember" a time when this romantic charmer wasn't enchanting audiences around the world. The Fantasticks is the longest-running musical in the world and with good reason: at the heart of its breathtaking poetry and subtle theatrical sophistication is a purity and simplicity that transcends cultural barriers. The result is a timeless fable of love that manages to be nostalgic and universal at the same time.The Fantasticks is a funny and romantic musical about a boy, a girl, and their two fathers who try to keep them apart. The narrator, El Gallo, asks the audience to use their imagination and follow him into a world of moonlight and magic. The boy and the girl fall in love, grow apart and finally find their way back to each other after realizing the truth in El Gallo's words that, "without a hurt, the heart is hollow. Performance Address- Willow Theatre, 300 S. Military Trail, Boca Raton  33432 Phone: 561-347-3948;  Fri, April 6th @ 8pm, Sat, April 7th @8pm, Sun, April 8th @ 2pm    Fri, April 13th @ 8pm, Sat, April 14th @8pm, Sun, April 15th @ 2pm
Tickets: $25.00- single ticket  $20.00- 4 or more in single purchase For info and tickets, CLICK HERE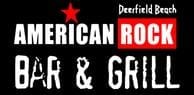 April 7-Singles Party in Deerfield Beach-7:30pm to 11pm-Indoor event; with the POF group ("Plenty of Fish" Singles Group) Free parking; music from

the 1990's to the present; $5 Cash Cover at the door. Held at American Rock-1600 E Hillsboro Blvd., Deerfield Beach, FL 33441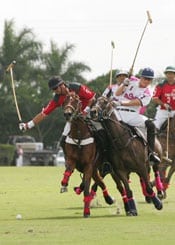 April 8-U.S. Open Polo Championships-(Regular polo games on Sundays until April 22)-The Sport of Kings-If the characters from "The Crown" or "Downtown Abbey" vacationed in the United States today, they most certainly would spend their days enjoying the one-of-a-kind festivities at the International Polo Club Palm Beach, where $10 tickets and field-side brunch are American traditions worth observing. Today the world's premier polo players and polo enthusiasts head to South Florida every Sunday from January to April for top-level competition at the International Polo Club Palm Beach. The polo club in Wellington presents weekly and often daily events, including the U.S. Open Polo Championship, scheduled for the afternoon of April 8, 2018, and followed immediately by International Gay Polo Week April 9–12, 2018.  At 3667 120th Avenue South, Wellington 33414-For more info. CLICK HERE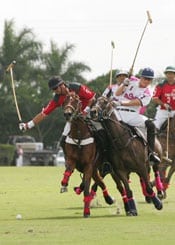 April 9 to 12-International Gay Polo Week-(Regular polo games on Sundays until April 22)-The Sport of Kings-If the characters from "The Crown" or "Downtown Abbey" vacationed in the United States today, they most certainly would spend their days enjoying the one-of-a-kind festivities at the International Polo Club Palm Beach, where $10 tickets and field-side brunch are American traditions worth observing. Today the world's premier polo players and polo enthusiasts head to South Florida every Sunday from January to April for top-level competition at the International Polo Club Palm Beach. The polo club in Wellington presents weekly and often daily events, including International Gay Polo Week April 9–12, 2018.  At 3667 120th Avenue South, Wellington 33414-For more info. CLICK HERE
April 13 to 15- Delray Affair-The 56th Delray Affair features over 500 exhibitors including artists, crafters, and food vendors from Delray Beach and all over the country. The event spans across 10 city blocks in downtown Delray Beach on Atlantic Ave. Admission is FREE. Location: Downtown Delray Beach (Atlantic Avenue from Tennis Center east to Intracoastal)  For info: 561-278-0424 or DelrayAffair.com
April 20- Huey Lewis and the News-Hardrock in Hollywood-8pm-Best songs: Hip to Be Square, The Power of Love, The Heart of Rock & Roll, If This Is It, Stuck With You, Doin' It All For My Baby, and more-For more info. and tix, CLICK HERE
***************************************************************************************************
 MAY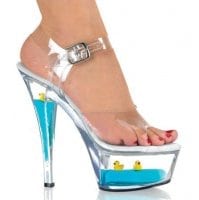 STEPPING OUT FLORIDA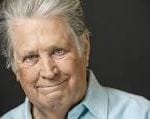 May 20-Brian Wilson of The Beach Boys-7:30pm-Brian Wilson's Critically Acclaimed Pet Sounds 50th Anniversary World Tour Comes to The Pompano Beach Amp- As one of the most in-demand concert outings of the past two years, the legendary Brian Wilson has extended the final performance run of this world-wide phenomenon. Praised by critics and fans around the globe, Wilson marks a true return to form and delivers a live performance of Pet Sounds in its entirety, as well as top hits and fan favorites spanning his 54-year career with The Beach Boys and as a solo artist.  For info. and tickets, CLICK HERE   Pompano Beach Amphitheater, 1806 NE 6th St, Pompano Beach, FL 33060-Phone: 954-946-2402