What's There To Do This Month (and Next)?       
                       

                      APRIL     MAY
                                                                                (scroll down)
                                           APRIL 23 and more….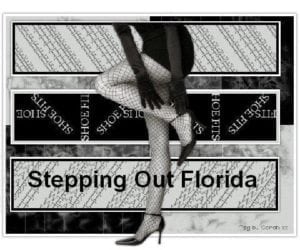 APRIL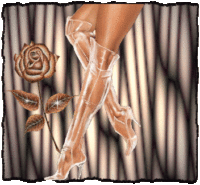 STEPPING OUT FLORIDA
April 23 and 24-"eMerge", The World's Premier Technology Event-At the crossroads of the Americas is the world's premier technology event, eMerge Americas. Connecting Latin America, North America and Europe, the eMerge Americas journey is about people, ideas and innovation.  eMerge gathers the brightest minds to discuss the digital revolution and how it's impact on companies, economies and society is reinventing Innovation in the Americas. It's a one-of-a-kind experience for business leaders, entrepreneurs, investors and government officials who are looking to learn about creative technologies that solve the world's most pressing business issues, open doors to new markets and form lucrative partnerships. Held at the Miami Beach Convention Center-For more info. and to register, Click Here   Note: Here's how to get a FREE ticket~ Friends of BizHack can take advantage of a complimentary "Tech Pass" ticket by using the code TEALSP. The code must be used TODAY Thursday, April 19.  For more info, CLICK HERE

April 24- "The Great Give"-This philanthropic event takes place ALL DAY from Midnight TO Midnight in Palm Beach and Martin counties;  This 24-hour online giving event is led by United Way of Palm Beach County, Achieve, Nonprofits First, and United Way of Martin County designed to raise as much money as possible for local nonprofits in a single day. This exciting community-wide event celebrates the spirit of giving and the collective effort it takes to strengthen our local nonprofits and better serve residents in need – from children and seniors to the environment and animals! 24 Hours Can Change Our Community! For more info, CLICK HERE
April 24-Breakfast with Benefits Seminar-Subject: Networking Techniques by Al Otero-Come learn from the Master of Networking Himself-First 10 Attendees will receive a FREE Networking Techniques CD-8am to 10am-at Global Trade Center-10001 W. Oakland Park Blvd., #302-Sunrise 33351   Tickets: $7 Members; $12 for Non-Members- For more info. and to Register, CLICK HERE or call 954-839-8866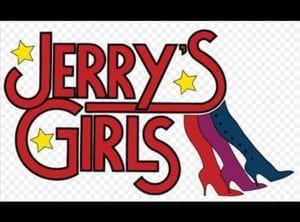 April 25 to May 13-Jerry's Girls, at the Wick Theater– The Wick Theatre is proud to present a dazzling homage to one of the most prolific and talented composers of our time, Jerry Herman. Renowned for shows such as Hello, Dolly!, Mame, Mack and Mabel and La Cage Aux Folles, Herman has created an array of iconic feme powerhouse characters. In Jerry's Girls, The Wick celebrates the composer's classic productions, will feature a live band, and honors the 40-plus female stars who have appeared in his musicals over the years. The show is directed by Broadway great Lee Roy Reams and features internationally acclaimed star Susan Anton along with Klea Blackhurst, Julie Kavanaugh and Lauren Sprague.  The Wick Theatre is located at 7901 N. Federal Highway Boca Raton, FL 33487For tickets and more information, www.thewick.org or call 561-995-2333. The show will run until May 13 with these performances:  Opening Night: April 21, 7:30pm; tinees: Wed, Thurs, Fri, Sat, Sun 2pm;  Evenings: Thurs, Fri, Sat 7:30pm; Ticket prices: $80-$85

April 26-Avengers: Infinity War -Opens at the AutoNation IMAX Theater-This is the First Hollywood film to be shot entirely with IMAX cameras! You'll see up to 26% more image on a six-story-high screen! The highly anticipated superhero film Avengers: Infinity War opens at the AutoNation IMAX Theater in Ft. Lauderdale, starring an ensemble cast including Robert Downey Jr., Josh Brolin, Mark Ruffalo, Tom Hiddleston, Chris Evans, Chris Hemsworth, Jeremy Renner and Chris Pratt. Tickets available by phone 954-713-0930 or online at: https://mods.org/films/avengers-infinity-war/ or at the box office.  Museum of Discovery and Science & AutoNation IMAX 3D Theater, 401 S.W. Second Street, Fort Lauderdale, FL 33312   Phone: 954-713-0904  or www.mods.org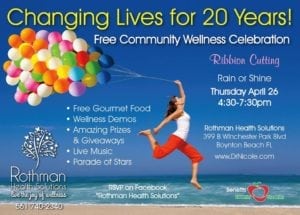 April 26-Free Community Wellness Celebration-4:30pm to 7:30pm-Free Gourmet Food, Wellness Demos, Prizes & Giveaways, Live Music-Enjoy meeting local businesses that promote healthy living.The event will kick start with the Boynton Beach Chamber of Commerce Ribbon Cutting at 4:30 PM, delicious gourmet food provided by Harvest Seasonal Grill and Wine Bar, there will be local vendors, live music, mini fitness demos, meditation, cooking demos, samples, amazing prizes-Event will benefit Eat Better, Live Better a local nonprofit who's mission is to help prevent, reduce and reverse childhood obesity and provide families with nutritional plans and healthy foods-At Rothman Health Solutions-399 Winchester Park Blvd Suite B, Boynton Beach, Florida 33436-Phone: 561-740-2340
April 26-A Gala Evening of Fine Arts and Friends at Taglialatella Galleries Palm Beach -6pm to 8pm-Silent Auction / 100% of the Proceeds To Benefit of the Jewish Family & Children's Service of Palm Beach County-313½ Worth Ave, Palm Beach, FL 33480-Phone: 561-833-4700 or www.Taglialatellagalleries.com/gallery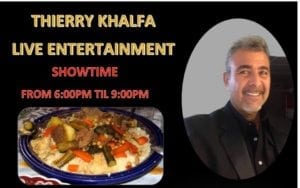 April 26-Thierry Khalfa's Birthday Couscous Party-Couscous Party Night at Chez Marie French Bistro . Live Music ! Dancing ! For A Special Evening of International Great Entertainment! Showtime 6:00 PM until 9:00 PM-Make your reservation : 561- 997-0027-  chezmariefrenchbistro.com
April 27: Arbor Day- Honor it by planting a tree

April 27- Night at the Bass Museum-7pm to 11pm-Join us for an evening of art, fashion, music and more for the museum's annual Spring fundraiser. Enjoy craft cocktails, gourmet delights, immersive and interactive activations, new exhibitions and a silent auction, featuring contemporary artists, luxury brands and curated experiences. Features Beats by DJ ill-set, Gourmet, culinary delights by Thierry's,  Craft cocktails and beverages by: Kombrewcha, Whispering Angel, Hendrick's Gin, Don Q Rums, Marqués de Riscal and more; Official after-party at Wall Lounge, including VIP access and a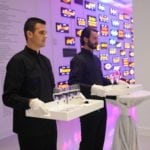 complimentary drink; Plus, a chance to bid on items from luxury brands and contemporary artists; All proceeds from Night at the Museum support The Bass' education programs and exhibitions. Members at the Affiliate ($250) level and above receive complimentary admission for two adults, eighteen and over, plus year-round benefits. Become an Affiliate member today to attend! Attire: Cosmic Cocktail Attire: Inspired by the night, the stars, the moon, and all things bright!  For more info: CLICK HERE or contact: Daphna Starr, email:  membership@nullthebass.org or call  305-673-753
0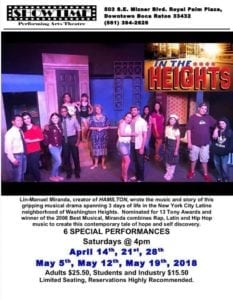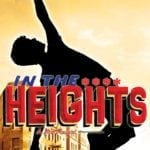 April 28-"In the Heights"-The creator of the play "Hamilton", Lin-Manuel Miranda,  wrote the music and gripping story in the musical drama spanning 3 days of life in the New York City Latino neighborhood of Washington Heights. Nominated for 13 Tony Awards and winner of the 2008 Best Musical, the play combines Rap, Latin and Hip Hop music to create this contemporary tale of hope and self-discovery. At Showtime Performing Arts Theater in Boca-Also, May 5, 12 and 19-For info. and tickets, CLICK HERE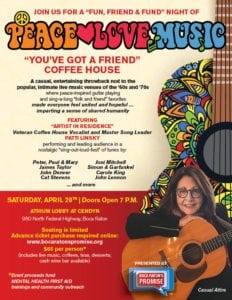 April 28- Peace, Love, Music-"You've Got a Friend" Coffee House-7pm-A casual entertaining throwback nod to the popular, intimate, live music venues of the 60s and 70s, where peace-inspired guitar playing and sing-a-long "folk and friend" favorites made everyone feel united and hopeful–imparting a sense of shared humanity; Featuring "Artist in Residence" Veteran Coffee House Vocalist and Master Song Leader, Patti Linsky, performing and leading the audience in a nostalgic "sing out loud" fest of tunes by: Peter, Paul and Mary; James Taylor; John Denver; Cat Stevens; Joni Mitchell; Simon & Garfunkel, Carole King, John Lennon, and more…Doors open at 7pm-Held in the Atrium Lobby of Cendyn, 980 N. Federal Hwy., Boca Raton; Seating is limited; Advance purchase of tickets required online:  www.BocaRatonPromise.org  Admission: $65 per person (includes live music, coffees, teas, desserts, cash wine bar available)-Event proceeds benefit Mental Health First Aid -trainings and community outreach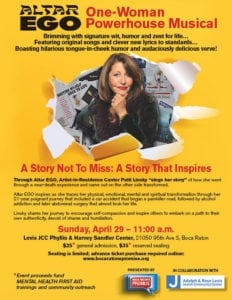 April 29-Altar Ego; One-Woman Powerhouse Musical-11am- Brimming with signature wit, humor and zest for life-Featuring original songs and clever new lyrics to standards; A Story Not To Miss; A Story That Inspires; Artist-in-Residence, Cantor Patti Linsky, sings her story of how she went through a near-death experience and came out on the other side transformed; Linsky shares her 21 year poignant journey; Held at the Levis JCC Phyllis & Harvey Sandler Center, 21050 95th Avenue S, Boca Raton;; $25 General Admission; $35 Reserved Seating;  Seating is limited; Advance purchase of tickets required online:  www.BocaRatonPromise.org   Event proceeds benefit Mental Health First Aid -trainings and community outreach
April 28 and 29-Fort Rock Festival- Two days, two dozen acts;  Featuring Ozzy Osbourne, Godsmack, Stone Temple Pilots and more at Markham Park in Sunrise;  For more info:  FortRockFestival.com 
April 29-The Beatles Sgt. Pepper's Lonely Hearts Club Band-by The Black Jacket Symphony; A full video wall, dazzling lighting and graphics create the ideal backdrop this stunning tribute including the performance of Sgt. Pepper in its entirety as well as a full set of the The Beatles' greatest hits-In Dreyfoos Hall at the Kravis Center-For info. and tickets (starting at $15):   Kravis.org or 561-832-7469
April 29 to May 5- National Small Business Week
***************************************************************************************************
                                                       MAY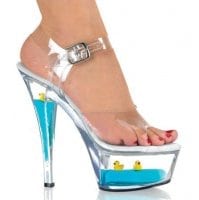 STEPPING OUT FLORIDA

May 3 to 6- SunFest-4 Days, 3 Stages, 50 Bands-In West Palm Beach-For tickets, schedules, etc. CLICK HERE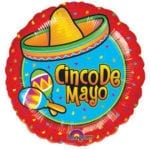 May 5- "Cinco de Mayo" – (Spanish for 5th of May)– Mexico won a battle in 1862. In Mexico they still celebrate with parades but in the U.S. the date has become associated with celebrating and parties, along with the celebration of Mexican-American culture. Commercial interests in the U.S. have capitalized on the celebrations, advertising Mexican products and services, foods, music and a great emphasis on alcoholic beverages!  (Tequila, Margaritas, etc.) Enjoy the "fiestas" (parties)!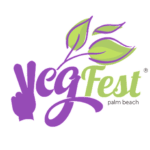 May 5-Palm Beach VegFest is coming to Huizenga Park in Fort Lauderdale-10am to 6pm-Always FREE admission, lawn games, epic food vendors, live music with DJ Sal, and more! Visit our Facebook event page for updates. Also, Sell Your Vegan Products;  We had over 6,000 attendees at our last event! Register today to become a vendor at Palm Beach VegFest by visiting PBVegFest.com. Palm Beach VegFest is a 501c3 nonprofit organization and our mission is to bring you delicious and local plant-based food and educate our community about the benefits of healthy eating. There will be a variety of vendors selling yoga apparel, tea, essential oils, jewelry, skincare, and more.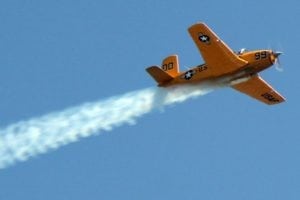 May 5 and 6-The "Ford" Lauderdale Air Show on Fort Lauderdale Beach-The 'Superbowl" of Air Shows returns to Ft. Lauderdale! See the U.S. Airforce Thunderbirds, U.S. Coast Guard SAR Demo, C-17 Globemaster III Demo, F 4-U Corsair Demo and more-To see the schedule and more info, CLICK HERE  Note:  The Atlantic Hotel & Spa are offering Viewing Parties-The AAA Four Diamond- rated property on Fort Lauderdale beach will be hosting watch parties on its 5th floor viewing deck, which includes a buffet-style lunch from noon to 3pm, drinks, live music and meet and greet with the Skytyper pilots for $99 per day ( 11am to 4pm)   VIP Lounge add-ons are also available. Atlantic Hotel & Spa is located at 601 N. Fort Lauderdale Beach Blvd. in Fort Lauderdale. For more information or reservations please visit atlantichotelfl.com or call 954-567-8020 or Purchase tickets at atlantichotelfl.eventbrite.com.
May 6-Senior Singles Group at the Boynton Beach JCC-Gloria Hausman will present a comedy routine about being a single senior.  At 3pm; Admission: $3.00; Held at The Mandel JCC, 8500 Jog Road, Boynton Beach.    RSVP 561-406-0030.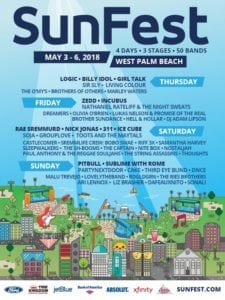 May 6-SunFest Tickets-Florida's Largest Waterfront Music and Art Festival -With a lineup featuring Logic, Zedd, Rae Sremmurd and Pitbull, you won't want to miss SunFest in downtown West Palm Beach waterfront.
This is a four-day music festival held each May-Come see more than 50 bands perform on three stages; also, art, delectable eats, floating bars and a fireworks show to close the weekend. SunFest is set up along Flagler Drive from Banyan Boulevard to Lakeview Drive. Shows start at 5 p.m. on Thursday and Friday, and noon on Saturday and Sunday. In addition to the three stages, festival grounds include the Art District, where you can shop local artists' work and watch live demonstrations, and a ChillZone for relaxing over a game of corn hole.But the main draw is definitely the live music, featuring a mix of genres including rock 'n' roll, funk, indie rock, hip-hop, country and reggae.  Click here for info. and tickets: CLICK HERE
May 12-Sun Sentinel Prime Expo-Making the most of Life After 50; From 9am to 4pm at the Broward County Convention Center- FREE Admission-Topics: Health & Wellness, Financial Plannig, Travel a& Leisure, Retirement Planning, Love and Relationshps, Active Living and much more; For more info; www.SunSentinel.com/PrimeExpo
May 12-Eddie Money with Blue Oyster Cult & Foghat in Concert in Boca-Eddie Money will headline a night of feel good Rock n' Roll at 6 p.m. at the Mizner Park Amphitheater, 590 Plaza Real in Boca Raton, with such favorites as "Take Me Home Tonight" and "Two Tickets to Paradise." Blue Oyster Cult and Foghat will join him with their hits such as "Don't Fear the Reaper" and "Slow Ride." A local band, The Lifesays, will open the show. Tickets may be purchased at www.Ticketmaster.com  Prices are $60 per person general admission, $100 VIP clock tower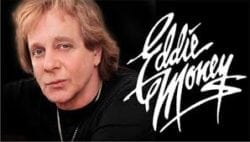 seating, $125 VIP balcony seating and $150 VIP table seating. A portion of the proceeds from the event will benefit local animal rescue shelters to provide needed supplies, food, and medicine for the rescued animals in their care. Attendees are invited to bring items including unopened bags or cans of dog food, toys, or bedding to a Donation Station, located near the main entrance of the Mizner Park Amphitheater. For a limited time, get tickets at 50% off: CLICK HERE
 SUNDAY    MAY 13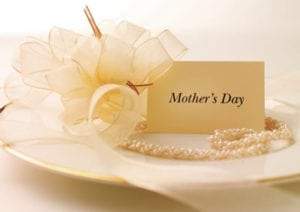 May 13-Mother's Day Brunch at Palermo's Bakery-11am to 2pm-$12 with Reservation-Includes Frittata, Fruit, Mimosas, Coffee, Dessert Table, Live Music-Call 561-737-8500  – At 140 N. Congress Avenue, Boynton Beach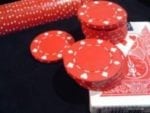 May 17-Charity Poker Tournament-To Benefit JARC Florida-6:30 Registration, Drinks, & Hors d'oeuvres, 7pm tournament begins-For more info, Click here or email Fallong@nullJARCFL.org or 561-558-2572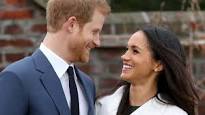 May 19- Royal Wedding! Prince Harry (33) and Meghan Markle (36) will be married in an hour-long ceremony starting at noon at St. George's Chapel at Windsor Castle,  a royal residence at Windsor in the English county of Berkshire, west of London. The wedding invitations have been mailed. Six hundred people were invited to the service and another 200 close friends received an invitation to an after party at Frogmore House, Kensington Palace. Whether televised or not, expect a lot of fanfare!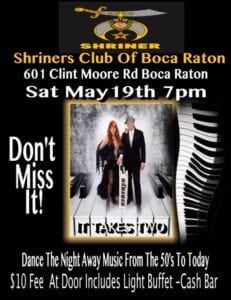 May 19-Dance The Night Away– At the Shriners Club of Boca Raton-7pm to 10pm-Enjoy "It Takes Two" singing music from the 50s to today; $10 fee at the doors includes light buffet and cash bar; held at 601 Clint Moore Road, Boca Raton-Don't Miss It!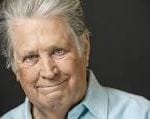 May 20-Brian Wilson of The Beach Boys-7:30pm-Brian Wilson's Critically Acclaimed Pet Sounds 50th Anniversary World Tour Comes to The Pompano Beach Amp- As one of the most in-demand concert outings of the past two years, the legendary Brian Wilson has extended the final performance run of this world-wide phenomenon. Praised by critics and fans around the globe, Wilson marks a true return to form and delivers a live performance of Pet Sounds in its entirety, as well as top hits and fan favorites spanning his 54-year career with The Beach Boys and as a solo artist.  For info. and tickets, CLICK HERE   Pompano Beach Amphitheater, 1806 NE 6th St, Pompano Beach, FL 33060-Phone: 954-946-2402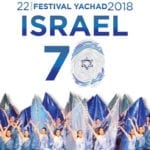 May 27-Israeli Dance Festival: Celebrating Israel's 70th Anniversary-Festival Yachad- Features more than 500 young dancers on stage with local groups and invited companies from Mexico, Brazil, Panama and Israel, performing to Israeli folk dance music, with colorful costumes, amazing scenery and spectacular lighting effects. This year our Festival Yachad reaches 22 years -7pm at the Au-Rene Theater at The Broward Center for the Performing Arts-For more info. and tickets, CLICK HERE