What's There To Do This Month?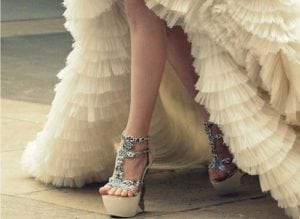 STEPPING OUT FLORIDA
          JULY 31
AUGUST + SEPTEMBER (scroll down)
July 31-Monday– Events added daily- Check back often!
________________________________________________________________
AUGUST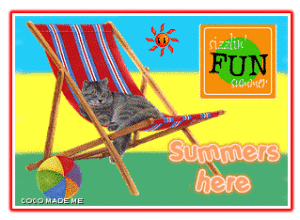 STEPPING OUT FLORIDA!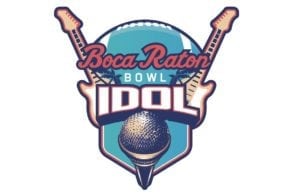 August 1-  The Boca Raton Bowl Idol-College football in Florida includes crazy tailgating, team rivalry, unbearable heat and excessive beer, and it also includes the opening of the game with the singing of the national anthem.  You can help vote for who will perform the national anthem at FAU stadium during opening ceremonies of the Bowl, which takes place December 19. The winner also gets 10 tickets to the game. The Bowl matches teams from the Mid-American Conference with either Conference USA teams or American Athletic Conference teams every other year. Eight semi-finalists will perform onstage for a panel of judges and a live audience on August 1 at the Tilted Kilt Pub & Eatery in Boca Raton. A combo of judge selections and audience votes will determine the top three, who will perform again that night. By the end of the evening, a winner will be chosen. Tickets to Finalists Night are $10 and sales will be donated to Spirit of Giving. You can purchase tickets at spiritofgivingnetwork.com/bocabowlidol  For more information or to vote, CLICK HERE
August 1-Healthy Life Salon & Organic Wine Bar 3rd Year Anniversary–4:00 PM to 8:00 PM-Healthy Life Salon is hosting an Anniversary Celebration and Holistic Fair that is Open House. We have several local vendors that will sell their beautiful artwork, jewelry and services, Tarrot and Angel Card Readings, and Aura Photography.We will be serving FREE organic wine tastings, FREE organic healthy snacks, FREE face yoga (4-5pm) and Free live music (5-8pm). All are welcome-Healthy Life Salon-203 Southeast 1st Avenue, Boca Raton-203 SE 1st Ave., Boca Raton Florida 33432-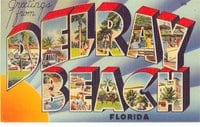 August 1 to 7- Dine Out Delray Restaurant Week– Held at participating Downtown Delray Beach restaurants, cafés, and juice bars. The 2nd annual event feature special multi-course prix fixe lunch and dinner menus and culinary experiences including wine & beer tasting/food pairing dinners, juicing/nutrition class, cocktail classes, chef demonstrations and more. The restaurants are located  along Atlantic Avenue east from I-95 to the Beach, and the surrounding neighborhoods of Pineapple Grove and The SOFA District. Simply select your choice from the list of participating restaurants. Reservations are strongly encouraged and may be made directly through the restaurant. No passes, tickets or coupons required. For more info.,  and a list of participating restaurants, CLICK HERE  or call 561-243-1077
August 2-Classic Film "Fast Times at Ridgemont High"–35th Anniversary Event-Sean Penn stars as the unforgettable Jeff Spicoli in the film that defined the outrageous and bold 1980s teen comedy genre.
Follow a group of Southern California high school students as they explore their most important subjects: sex, drugs and rock 'n' roll. Directed by Amy Heckerling (Clueless) and written by Cameron Crowe (Almost Famous), this hilarious portrait of 1980s American teen life features film debuts of future stars Nicolas Cage and Forest Whitaker, plus decade-defining music from The Go-Go's, Oingo Boingo and The Cars.Go back to school with exclusive commentary from TCM Host Ben Mankiewicz, who will give insight into this classic film.  For more info, CLICK HERE
August 2 and 3- Audition Dates at the Lake  Worth Playhouse-At the Lake Worth Playhouse at 7pm-For "Lobby Hero" by Kenneth Lonergan (Black Box Series Production)-Director: Debi Marcucci-Stage Manager: Carley Knoerr-Synopsis: When Jeff, a luckless young security guard, is drawn into a local murder investigation, loyalties are strained to the breaking point. As Jeff's tightly wound supervisor is called to bear witness against his troubled brother, and an attractive rookie cop finds she must stand up to her seasoned partner, truth becomes elusive and justice proves costly. Performance Dates:  October 26th – November 5th, 2017 in the Stonzek Studio Theatre-For additional details, visit our website: Click here
August 3-Seventh Annual "White Coats-4-Care" Reception To Benefit FAU's Medical School-The community is invited to support Florida Atlantic University's Charles E. Schmidt College of Medicine (http://med.fau.edu/) through the seventh annual "White Coats-4-Care" (WC4C) donor appreciation and fund raising reception co-chaired by Kaye Communications principals Bonnie and Jon Kaye on August 3 from 5:30 p.m. to 7:30 p.m. at the Delray Acura Club in the FAU Stadium, 777 Glades Road, Boca Raton campus. Conceived by the co-chairs to annually "dress and equip" the college's incoming class each year for success, the event is presented to celebrate the first and only medical school in Palm Beach County and embrace each incoming class of Florida's future physicians. The "thank you" reception is hosted for those who underwrite white coats for the 2017 class and donate scholarship funds to equip students with the tools they need to begin their medical education and launch their careers.Reception admission is invitation-only for those who pledge or donate a minimum per-person gift of $200 to dedicate a white coat for a new medical student or a choice of other contribution opportunities-For more information about "White Coats-4-Care", pledge a gift to attend the event, or make a contribution, contact Yael Matan at the FAU Charles E. Schmidt College of Medicine, at ymatan@nullhealth.fau.edu (mailto:jmatan@nullhealth.fau.edu) or 561-297-4452. Online registration is also available at https://fauf.fau.edu/WhiteCoats.
August 3, 5, 10, 12-Summerfest-The 26th annual event by Symphony of the Americas-The festival brings acclaimed musicians from 10 countries together to play in the spirit of cultural exchange. Musicians in residence come from such orchestras as Mission Chamber Orchestra of Rome, Hungarian Virtuosi, Orchestra Symphonique du Mont Blanc (France) and Gewandhaus Orchester (Germany). They will be joined by principal musicians from the Symphony of the Americas.Under the baton of Maestro James Brooks-Bruzzese, orchestral concerts feature the music of Vivaldi, Mendelssohn, Elgar, Moncayo, Piazzolla, Ravel's Bolero and a commissioned piece by Italian composer Lorenzo Turchi-Floris. Other soloists include Swiss guitarist Alessio Nebiolo, and violinists David Pedraza of Mexico and Valentin Mansurov of Uzbekistan. The program also takes the sounds of the ensemble to audiences in corners of the world that have never experienced a live orchestral performance. The Panama program runs July 23 to Aug. 1. For more information, or ticket prices, call 954-335-7002 or visit www.sota.org.   Summerfest performances:  Two-concert subscription: July 22 at 7 p.m. at Broward Center for the Performing Arts, Fort Lauderdale, 954-462-0222; Aug. 5 at 7 p.m.at Florida Atlantic University Theater, Boca Raton, 800-564-9539;   Other South Florida performances:  Aug. 3 at 7:30 p.m. at Pompano Beach Cultural Center, Pompano Beach, 954-545-7800; Aug. 12 at 8 p.m. at Miami Lakes Methodist Church, Miami Lakes, 305-364-6100; and  Aug. 10 at 7 p.m. at  Susan B. Katz Theater, Pembroke Pines, 954-322-2597
August 4- Open Casting Call-From 9am to 6pm-At 240 West Palmetto Park Road, Suite 300-Boca Raton, Florida 33432  Email : pr@nullTransMediagroup.com
August 4 to 6-The 2017 Back-To-School Sales Tax Holiday -The legislation creates a three-day "back-to-school" sales tax holiday from August 4-6, 2017, for clothing and footwear costing $60 or less, school supplies costing less than $15, and for a personal computer or personal computer-related accessories, including tablets, costing $750 or less.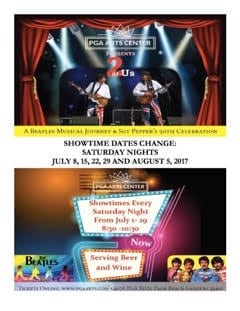 August 5-Beatles Tribute at PGA by "The Two of Us"-A Beatles Musical Journey and Sgt. Pepper's 50th Celebration! 8:30pm to 10:30pm-Hailing from South Africa, George Van Dyk, a star in his country, and his partner Bryan Hinton, will take you through an exciting musical journey of the Beatles greatist hits. Join this party and celebrate the 50th Anniversary of the iconic Sgt. Peppers Lonely Hearts Club Band. We invite you to come dressed to impress 60's style. With audience participation as well as special guests you will never see the same show twice.
Get tickets online at: www.PGAarts.com   4076 PGA Blvd., Palm Beach Gardens, 33410  (Now serving beer & wine) Great show!! Don't miss this !
August 5 and 6-MONSTER JAM- At the BB&T Center-The most adrenaline-charged, action-packed motor sports experience delivering edge-of-your-seat excitement- Saturday at 1pm and 7pm; Sunday at 1pm-To catch one of three action-packed shows, Click here 
August 6- The Ms. Senior Florida Pageant-This is one of the greatest tributes to senior women. Senior women from all around the state of Florida garner friends and family to celebrate their 60+ years of joy and service to loved ones and community, radiating an inner and outward beauty.  Held Sunday, August 6 at 3pm at the Julius Littman Performing Arts Theater- 17011 Northeast 19th Avenue-North Miami Beach, FL 33162
MORE:  The Ms. Senior Florida Pageant is a non profit organization with the philosophy based upon the belief that seniors are the foundation of America and our most valuable treasure. We seek to draw attention to the achievements of senior women and motivate and encourage women to utilize their full potential and share a positive outlook on life with others.As a participant, a contestant needs to be age 60+ years or older and is required to express her lifestyle through evening gown presentation, talent, philosophy of life and interview with the judges. The judges are instructed to look for a talented lady with inner beauty and energetic and positive outlook on life.The winner will go on to represent the State of Florida in the national competition Ms. Senior America in Atlantic City, October 2017.
For details on the event and for information on how to enter, visit:   www.MsSeniorPageant.com
August 8-"Feed Your Funny Bone"-(this event is part of the Boca Chamber Festival Days, a series of fun-filled events in the month of August to benefit charities and non-profits)-This evening from 5:30pm to 7:30pm, comedians will make you laugh for hours; includes hors d'oeuvres and drinks; Held at Pavilion Grille, 301 Yamato Road, Boca Raton- This event will combine philanthropy and fun while supporting Ruth & Norman Rales Jewish Family Services; Cost: $25  Please RSVP on line at www.ralesjfs.org/funnybone or contact Ronnie Summer at 561-852-3360 or RonnieSo@nullralesjfs.org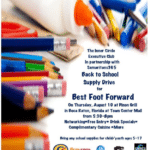 August 10-Best Foot Forward-The Inner Circle Executive Club in Partnership with Samaritans365 for a Back To School Supply Drive-At Pinion Grill at Town Center Mall at Boca Raton from 5:30pm to 8pm-Includes Free Entry, Networking, Drink Specials, Complimentary Cuisine, More (Bring any school supplies for child/ youth ages 5 to 17)
August 10-Lionel Richie, with special guest Mariah Carey-At 7pm at the BB&T Center in Sunrise-  Multi-platinum-selling artists, multiple Grammy Award-winners and music icons Lionel Richie and Mariah Carey will tour together for the first time ever on the "All Hits Tour"- For more info. and tickets, Click here 

August 12-Vodka Riot- (2nd of 3 in a Craft Cocktail Series) -Indulge in pairings of delectable Vodka infused culinary creations and specialty Vodka Craft Cocktails created by select local top chefs participating.  In addition, you get to "cast your vote" on their specially crafted Vodka Cocktail.  7:00 PM – 9:00 PM (or until the Vodka is gone) (Limited to 150 tickets) Held at Old School Square Fieldhouse-51 N Swinton Ave., Delray Beach, FL 33444- (Entrance to Fieldhouse: NE 1st Street at the corner of NE 1st Ave) $45 each – 21 years of age or older-All inclusive-For more info. and tickets, CLICK HERE   (Scroll down to August 27 to see the last event)
August 13- Ghaleb returns to the Pavilion Grille in Boca-He is a World Class Pop Tenor & Classical Flamenco guitarist who will appear with a special guest musician from the Miami Orchestra- He is absolutely one of the most amazing Performers who receives endless Standing Ovations and requests for encores-You don't want to miss this extraordinary Dinner Show! 3 Course Dinner served from 6pm for only $39 plus tax and gratuity; Non-dinner option at the bar area overlooking the dance floor is $20 cover charge including 2 drink tickets- (Three Course Dinner includes Choice of Salmon, Chicken Marsala, Prime Rib or Eggplant Parmigiana.) Music at 7:30 pm; Located at 301 Yamato Road, Boca Raton 33432; Call 451-912-0000 for Reservations; SINGLES:   Feel comfortable coming alone or with friends and join us at the STEPPING OUT FLORIDA Singles Table!  Just request to be seated with us when you call for Reservations!
August 13 (and 16)-The 5oth Anniversary of the classic film, Bonnie & Clyde-Depicting the real-life crime spree and love story of bank robbers Bonnie Parker (Dunaway) and Clyde Barrow (Beatty) in depression-era America. As young gangsters in love, who attack the wealthy establishment and live by their own rules, Bonnie and Clyde capture the attention of an entire country as they try to elude law enforcement-For more info: CLICK HERE
August 14 and 15-Audition Dates for Bye Bye Birdie-7pm, possible callbacks August 16th at 7pm at the Lake Worth Playhouse. No appointment necessary. Performance Dates: October 12 – 29, 2017 on the main stage-Director: Erin Pittleman, Music Director: Ed Kolcz, Choreographer: Kasandra Meiler;  Synopsis: It's the late 1950s and teenagers from across the United States are going crazy for the handsome rock star, Conrad Birdie. Meanwhile, his manager, Albert Peterson, is going into debt and has staked his financial future on Conrad's success. Albert's secretary, Rosie, is increasingly frustrated with the time and money Albert is losing on his project. Disaster strikes when Conrad receives a draft notice to join the military. Thus, Albert attempts to stage a farewell party for Conrad in which he is to kiss one lucky fan on the Ed Sullivan Show before he leaves for the army. Kim MacAfee, from Sweet Apple, Ohio, is the lucky girl chosen to be kissed. For additional details, visit our website: CLICK HERE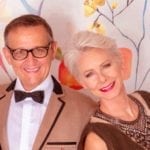 August 15-An Intimate Evening with Jill & Rich-Part of The Kretzer Piano Music Foundation's popular "Music for the Mind" concert series-7pm-Following their successful kick-off this month of the Summer Cabaret Series in the world-famous Royal Room at The Colony Hotel Palm Beach, fans of the deliciously delightful co-hosts of The Morning Lounge on Legends 100.3 FM, now have another great opportunity to enjoy Jill & Rich live tonight at 7pm in the Harriet Himmel Theatre at CityPlace in West Palm Beach. VIP tickets to attend this special concert including a pre-show meet-and-greet with Jill & Rich are $50; regular tickets are only $10 for Adults and $5 for Students. They are available for purchase by calling CTS Tickets at 866-449-2489. Profit from this concert will enable the Kretzer Piano Music Foundation (KPMF) to expand its music education programs for children in need. Concert held at the Harriet Himmel Theater at CityPlace
August 16-The 5oth Anniversary of the classic film, Bonnie & Clyde-Depicting the real-life crime spree and love story of bank robbers Bonnie Parker (Dunaway) and Clyde Barrow (Beatty) in depression-era America. As young gangsters in love, who attack the wealthy establishment and live by their own rules, Bonnie and Clyde capture the attention of an entire country as they try to elude law enforcement-For more info: CLICK HERE
August 17-Pompano Beach Baby Boomers Meet up-Let's get together for a dance at no cost including a buffet, beautiful raffle basket, dress up contest, music from the 50's. The dance/social will take place in Pompano Beach, FL at Forest Lawn North in our beautiful event room on from 5:00pm-8:30pm. We will also have additional upcoming events (i.e. bingo, spaghetti dinners, etc.). We are open to additional ideas :-). I started this group to show our newly renovated facility is not only to celebrate our loved one's life's when they depart but to celebrate while we are still here. Looking forward to meeting fun people who are open minded to a great time! Held at Forest Lawn Funeral Home-200 W Copans Rd, Pompano Beach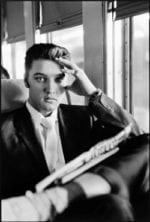 August 19-Elvis-(The Real Elvis Presley, on screen, direct from Graceland)-The film includes live concert (with Symphony Orchestra music)- It's the 40th anniversary of Elvis' death at his beloved Graceland — but his estate has come up with a 21st-century way for you to experience the legendary live power of The King. Through remastered vocals, rarely-seen performance footage and state-of-the-art technology, this concert event creates the illusion that Elvis Presley is right there with you, belting out lead vocals at one of his Las Vegas showroom performances, accompanied by a live symphony orchestra. There's bound to be a whole lot of shaking going on at the Au-Rene Theater in Fort Lauderdale when this critically-acclaimed production comes to the U.S. from a successful tour of Europe and Australia.
At the Au Rene Theater-For Tickets:  www.BrowardCenter.org or Ticketmaster: 954-462-0222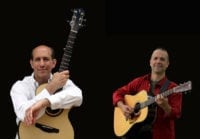 August 19- Oceans of Notes Concert-7pm-Enjoy live music and learn about dolphin conservation. About the Recording Artists: Richard's music is a kaleidoscopic mixture of instrumental 6 and 12-string finger gymnastics, filled with banjo style picking patterns, classical arpeggios, harmonics, and percussions. Tim is one of the most called-upon flat pickers, playing guitar, banjo, dobro and mandolin. The tune I'll Fly Away, on which he played solo guitar, was nominated for a Grarnmy for Best Country Instrumental Performance. Together they create complex, energetic performances, enriched with their quick wit and a twisted sense of humor. The Venue: Held at The Academy of the Performing Arts Jupiter. 6743 W. Indiantown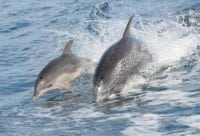 Road, Jupiter, FL 33458. Purchase Tickets: Open Seating. VIP tickets: $50. Regular tickets: $30. At Wolfe Guitars in Jupiter: only $25. Limited to 120 attendees. For more information, call Stefan at 561-762-6473  Raffle Tickets are 1 for $5, and 10 for $20. Available at Wolfe Guitars now, and at the event on August 19th.
Grand Prizes: Breedlove acoustic guitar and Master Classes with Richard and Tim.
Drinks: "BYOB" -You may bring your own. Contact:  Taras Oceanographic Foundation |561-762-6473| harzen@nulltaras.org |www.taras.org

August 19- I Love the 90's Tour-7pm-Reminisce about the trend-setting decade with some of the most iconic, indelible names in rap, hip-hop, and R&B: Vanilla Ice, Salt-N-Pepa w/ Spinderella, Coolio and Young MC -At The Amp (The Pompano Beach Amphitheater)- For more info, and Tickets, CLICK HERE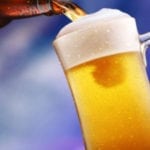 August 19-Craft Beer Bash-An entire festival featuring unlimited sampling of 150 first-rate craft brew and cider selections. Also, a vendor village for shopping, and food purchase stations at this luxury resort in cool, air-conditioned comfort.Home-grown brewers will also receive their "props" from the sampling crowd. Individual tickets are on sale now and are $39 in advance/$49 at the door. There's even a FREE After-Party in the iBar from 4pm to 8pm to follow. PGA National Resort & Spa, 400 Ave of the Champions, Palm Beach Gardens, FL 33418 For more info, CLICK HERE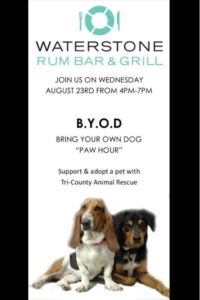 August 23-BYOD–Bring Your Own Dog-"Paw Hour"-4pm to 7pm-Waterstone Rum Bar and Grill
August 25 to 27-Palm Beach Swim Week-Presented by The Florida Fashion and Apparel Chamber of Commerce-101 S. Flagler Drive, Palm Beach

August 26- Wine & All That Jazz– 7pm to 10pm- At the Boca Raton Resort & Club-Dance the night away-Be a part of the Exclusive VIP Lounge! Enjoy High End Wine and Spirits, Special VIP Entertainment and Bites Provided by The Boca Raton Resort & Club and more! $75 for general admission | $120 for VIP admission    Click here for more information and to register;  Note:  EARLY BIRD DISCOUNT!    20% OFF ORIGINAL ADMISSION (USE PROMO CODE: WINE17)   Offer is valid until July 5, 2017   For more info: Greater Boca Raton Chamber of Commerce, 1800 North Dixie Highway, Boca Raton, FL 33432
August 26-Boca Raton Street Market-10 AM – 4 PM-Spend the day with us and enjoy Food Trucks, Kids Activities, Shopping vendors and Local Businesses- Held at Lakeside Centre- 8210 Glades Road Boca Raton-Questions:  Contact Casey Tucker on Facebook:  CLICK HERE

August 27-Bottomless Bloody Mary & "Brunch" on a Stick- (3rd of 3 in a Craft Cocktail Series) -1:00 PM – 3:00 PM-You won't want to miss out on the last event in our Sizzlin' Summer Social Series; Local top Delray Beach chefs have prepared creative meals on a skewer that will accompany each Bloody Mary (for example "French Toast Lollipops" by Rok Brgr) Held at Old School Square Fieldhouse-51 N Swinton Ave., Delray Beach, FL 33444- (Entrance to Fieldhouse: NE 1st Street at the corner of NE 1st Ave) $45 each – 21 years of age or older-All inclusive-For more info. 561-243-7922 x1
_____________________________________________________________________
                          

SEPTEMBER
                                   STEPPING OUT FLORIDA!
September 6-Multi-Chamber Business Expo Networker-4pm to 8pm-Dania Beach Chamber, Davie-Cooper City Chamber, Hallandale Beach Chamber, Hollywood Chamber-At Nova Southeastern University, 3301 College Avenue, Davie 33314- $100 for members of Chamber; $200 for non-members-Don't miss this opportunity to network with 4 of the best chambers in South Broward-Call Randie Shane at 954-926-2323, Dania Beach Chamber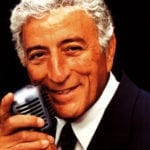 September 6- Tony Bennett in Concert– in the Au-Rene Theater at Broward Center for Performing Arts- For info. and tickets, BrowardCenter.org or Ticketmaster: 954-462-0222
September 9-POF Party ("Plenty of Fish" Singles Group)-7:30 pm to midnight at American Rock Bar and

Grill-$ 5 entertainment fee. Look for balloons to find organizers so please introduce yourself.  The owner is giving our members the entire bar for our event-Dress is casual but neat-Free Parking-American Rock Restaurant Bar & Grill-1600 East Hillsboro Blvd – Deerfield Beach 33441-Directions: From north/south – Take I-95 to Hillsboro Blvd. East. Just before the Intracoastal Bridge , turn right into The Cove Shopping Center, venue is on your left side. Ask for Lisa or Mike
September 17 and 20- Classic Film: E.T. The Extra-Terrestrial-A Special 35th Anniversary Event-Join Elliot (Henry Thomas), Gertie (Drew Barrymore) and Michael (Robert MacNaughton) as they come together to help E.T. find his way back home. Winning four Academy Awards®, including one for the iconic score by John Williams, E.T. The Extra-Terrestrial is "one of the great American films" (Leonard Maltin) that forever belongs in the hearts and minds of audiences everywhere. For more info, CLICK HERE
September 27- Health & Wellness Expo-9am to 1pm- At the Hemispheres in Hallandale at 1950 S. Ocean Drive sponsored by the Hallandale Beach Chamber of Commerce