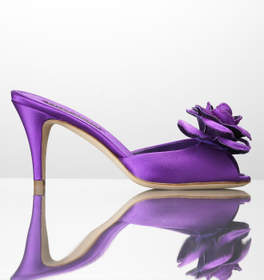 ~   STEPPING OUT FLORIDA~  
                                                                EARTH DAY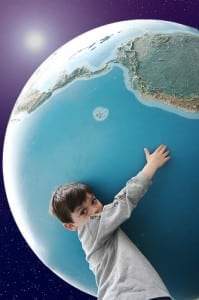 Pavilion Grille
Sorry, Closed for a Private Party
…And What a perfect place for a party; 2000 sq. ft. wooden dance floor, Award-winning food, and sophisticated ambiance. 
Singles Dance Sunday and then be sure to come back Tuesday night (May 2) for Cachet Band! They play Classic Disco, Funk and R & B-great dance music! Singles and couples welcome! Dinner served from 6pm. Music at
7:30pm – Dinner Reservations may be made at 561-912-0000 -Pavilion Grille, 301 Yamato Rd, Boca Raton, 33431, is located in the lobby of the Seeman Holtz Building (formerly The Stonegate Bank Building.) The building is about 2 stories tall and is located on the NE corner of the intersection of Dixie Hwy and Yamato Road, and has distinctive large glass sides. FREE parking- in the lot or garage and enter the lobby to a world of music and dancing. For info,  561-912-0000 or www.PavilionGrille.com 
MORE: Happy Hour : 5:00pm – 7:00pm,  Tuesday – Friday: small plates start at $6; drink specials $5 – $8;   Dinner served Tuesday through Saturday from 6PM and Lunch from Tuesday through Friday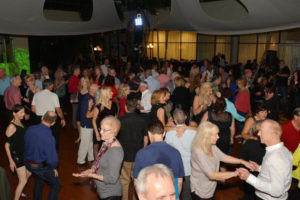 from 12 noon to 3:00 PM      Feel free to make dinner reservations on OPEN TABLE:   www.OpenTable.com
A Taste of Spring-At Whole Foods Markets-2pm to 5pm-Free Event-Watch and taste as our specialty hand cuts, wraps and tastes some of our fine cheeses on the floor with you-Come see what makes our cheese different; Guests will enjoy seasonal wine pairings with our featured favorite cheeses. No registration necessary, just stop by Whole Foods Market West Palm Beach, Boca Raton or Wellington locations.
Boca Resto Lounge-Play Street-Live in Concert-Classic Rock-7pm–Come enjoy this new Restaurant-Lounge-Patio-Dance Venue that  is now open and busy! BEST Happy Hour in Boca, EVERY DAY from  4pm – 7pm -Indoor and Outside Patio Seating Available-Food & Drink Specials all night- Dinner, VIP and Table Reservations Available but not required-Great All New Dinner Menu  served Tuesday – Sunday from 4pm – (Try our Atlantic Grilled Salmon, Chicken Milanese, Argentinian Skirt Steak with Chimichurri Sauce, to name just a few)-Check out the All New Menu-CLICK HERE-"Eat-Drink-Dance!"-Reservations at OpenTable.com or BocaRestoLounge.com or call 561-430-5639–Located at 3360 N Federal Hwy, Boca Raton 33431-  Great events here every Tuesday through Sunday;
Be sure to check Stepping Out Florida each day to see what's happening!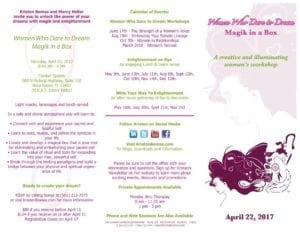 Women Who Dare to Dream: Magik in a Box-A Creative and Illuminating Women's Workshop-Kristen Bomas and Marcy Heller invite you to unlock the power of your dreams with magik and enlightenment-9:45am to 4pm at Cendyn Spaces-980 N. Federal Hwy.-Suite 110-Boca Raton 33432-(M.E.A.T. Eatery Lobby)-Admission: $124-Registration Closes April 17-Includes light snacks, beverages and lunch served; In a safe and divine atmosphere, you will learn to: Connect with and experience your sacred and soulful self; learn to read, realize and define the symbols in your life; create and develop a magical box that is your tool for illuminating and embellishing your sacred self; learn the value of ritual and tools for expanding into your true power self; break through the limiting paradigms and build a bridge between your physical and spiritual experience in life-RSVP by calling Sonya at 561-212-7575 or visit KristenBomas.com for more information

Food Truck Safari at Palm Beach Zoo-4:30pm to 9pm-This is the first Food Truck Safari of 2017 with at least 8 of the best gourmet food trucks in Palm Beach County. The entire Zoo is open to explore as you feed your inner animal with some tasty meals.  The Tiki Bar has plenty of your favorite beer and wine plus a Saltwater Brewery tap-takeover with two great selections on tap.  Plus, there's live music by The Earl Trio and The Shin Dig Duo. For more information about the Food Trucks attending and admission prices, CLICK HERE

Clean House Book Drive–Final Day-Donate your used books and we'll resell them at our Recycled Book Sale scheduled for April 29 and 30, 2017. All funds will be donated to Parkland Buddy Sports, Inc., a not for profit organization that offers well-structured sports programs for special needs children and young adults. (Recycled Book Sale: Purchase used books, outside the store)-Whole Foods Market-810 University Drive-Coral Springs, FL 33071  Phone: 954-796-5800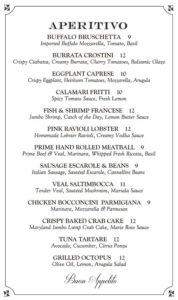 Happy Hour Now at Domus in Boca-Come relax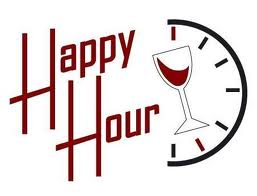 and unwind after work,  and enjoy 2-for-1 drinks at the beautiful, upscale bar at Domus Italian Restaurant and Lounge in the heart of East Boca; Monday- Thursday from 5pm to 7pm; Sunday from 5pm to 7pm;  AND the very innovative "Reverse Happy Hour" which begins at 9pm on Friday and Saturday evenings. Enjoy delicious Bar Bites such as Buffalo Bruschetta, Burrata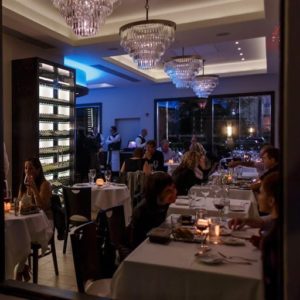 Crostini, Eggplant Caprese, Calamari, Lobster Ravioli, Meatballs, Crab Cakes, Grilled Octopus and more-Located in Royal Palm Place, 187 SE Mizner Blvd, Boca Raton, FL 33432- Phone: (561) 419-8787 or domus39.com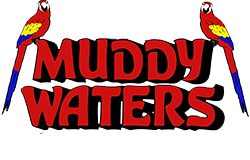 Shell, Shuck and Peel Weekends at Muddy Waters Restaurant- Great Specials on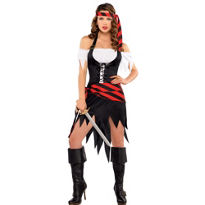 Saturday and Sunday from 11am to 4pm like "Shrimp Bang! Bang!- CLICK HERE to see-Home of 69 cent clams and oysters on the half shell daily-Happy Hour 4pm to 7pm-Try a House Shrimp Bloody Mary ($5)-And absolutely the BEST Fish Tacos!-Get your game on here on Saturday and Sunday afternoons with 19 H/D TVs- At 2237 W. Hillsboro Blvd.-Deerfield Beach 33442-Info: 954-428-6577 or www.MuddyWatersRestaurant.com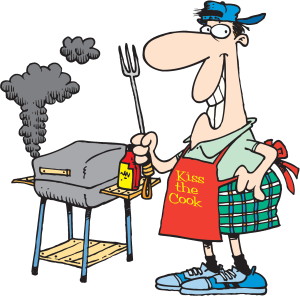 JBYRD'S MUDDY WATERS   1ST SATURDAY OF EVERY  MONTH BBQ!!!   Next BBQ: Saturday, May 6-  Saturday Charcoal Barbecue ! (The FIRST Saturday of every month) Try our delicious BBQ selections from 11am until it's all gone!!!   A new theme every month-Drink Specials ALL DAY; MENU:  (No Reward Points, Coupons, or Discounts with this menu)
Club Boca-Live music -$2 drinks from 9pm to 10pm-14,000 sq. ft. dance floor; Dress code: no shorts, dress shoes only, no T-shirts; -Located at 7000 W. Palmettto Pk. Rd., Boca Raton 33433-Phone: 561-609-2590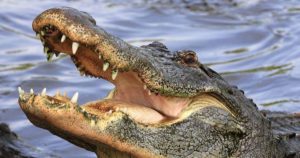 Alligator Feeding–1pm to 1:15pm-Join us every Saturday (and Wednesday) at 1pm to listen to a short talk on alligators and watch our resident alligator feed on his favorite food; Admission into the center is $5.00 per person ages 3 and up. The alligator feeding is included with admission. For more information call 561-274-SAND (7263).  Walk-ins welcome- At The Sandoway House Nature Center, 142 S. Ocean Blvd.,   Delray Beach, FL 33483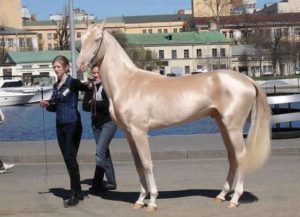 Breakfast at Gulf Stream-Make Mornings Memorable! This popular Saturday morning tradition is a must-do for families and racing fans alike! Every Saturday, from 8 am – 11 am, Rain or Shine* | Stretch's BBQ & Tiki Area-Come on out and watch our champion horses training on the track, listen to our guest speakers talk about their role in the Thoroughbred horse racing industry, and take a free tram tour through the Backstretch for a behind-the-scenes look at what goes into caring for the horses. Plus, meet your favorite famous characters, and have the kiddos get their photo taken atop a real-life horse! (Note: *There will be no Breakfast at Gulfstream or tram tours on December 24, 2016 and January 28, 2017. There will be Breakfast at Gulfstream on April 1, 2017, however no tram tours will be offered. ) Table and tram tour reservations are accepted for groups of 10 or more. Please call Nancy Berry before 5 PM the Friday prior to hold your spot (954-457-6284)-Buffet Breakfast for $10 per person. Kids 2 and under eat free! | 8 AM – 11 AM  Different Character Appearances Each Week for the Children | 9 AM – 11 AM; Free t-shirt with the purchase of a buffet breakfast | 8 AM – 11 AM; Visit with Horse | 9 AM – 10 AM; Guest Speakers | 9 AM – 9:30 AM;  Free Tram Tours | 8:30 AM • 9:15 AM • 10 AM *Must arrive before 9:30 AM to guarantee a spot on a tour.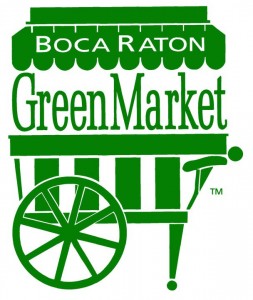 GREEN MARKETS!  Scroll down and check out all the GREEN MARKETS OPEN TODAY!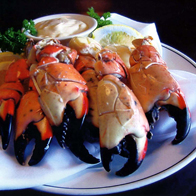 It's Stone Crab Season! Come and get 'em!  (October 15 each year till May 15)

IMAX Theater Has Re-Opened and It's Better Than Ever
The Museum of Discovery & Science IMAX Theater-For Info, Click HERE or www.MODS.org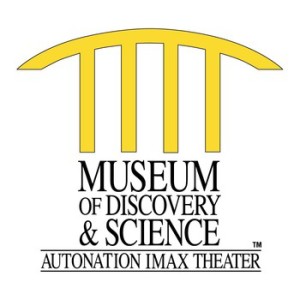 IMAX 3D- Located at 401  SW 2nd St. Fort Lauderdale-Phone:  954-713-0930
NOTE: The AutoNation IMAX Theater had been closed to upgrade their projection and sound system to IMAX with 4K Laser; Wait till you see the new IMAX with laser system!  Groundbreaking movie projection technology will transform the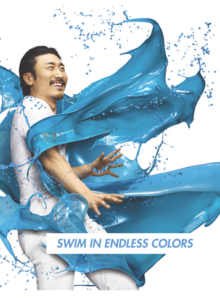 AutoNation IMAX 3D Theater experience into one of the most extraordinary theater experiences in the world.
Starting September 30, 2016, the AutoNation IMAX 3D Theater will be the only place in Florida, and one of only a few in the world, to offer 2D and 3D movies using the new IMAX WITH LASER system.  For IMAX Movie Schedule, CLICK HERE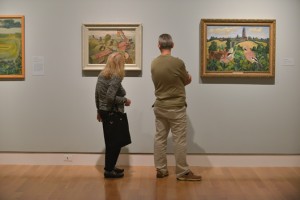 Norton Museum-FREE ADMISSION: There's much to celebrate at the Norton this month: The Museum reopened on July 5 after a five-week hiatus to re-install galleries and prep for construction. And admission is FREE for all through December 2018! Be sure to visit the reinstalled galleries to view your favorite works in a new context. Also on view is a video installation by artist Mark Fox, Giverny: Journal of an Unseen Garden, that offers a new perspective of the lily ponds in Giverny, France that Claude Monet made famous in his paintings. Programs such as Art After Dark resume this week, and are free as well!  Welcome back!
For info. on Exhibitions, Programs, Tours, Art After Dark, Theater Lab (new), and more, CLICK HERE 
Historic Butler House Museum Guided Tours, Home of the Deerfield Beach Historical Society-  Every Saturday, 10am to 2pm- At 380 East Hillsboro Blvd, Deerfield Beach.  Visit the "Alice B at Pioneer Grove" Gift Shop located inside the Butler House for unique purchase options.   Free entrance, donations accepted.  For information 954- 429-0378

Mardi Gras Casino in Hallandale-Entertainment!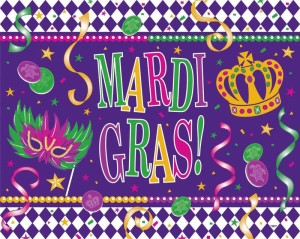 6pm-9pm (French Quarter) -live music
10pm-2am-Players Club- DJ
8pm-11 mid (Main Stage)-Band
Free Parking–The casino features slots, poker, fine and casual dining,

Vegas-style showgirls entertainment,  live music, dog racing and a weekend flea market. At 831 N Federal Hwy-Hallandale Beach, FL 33009-Phone number 954- 924-3200- or     mardigrascasinofl.com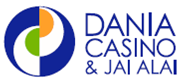 The Casino at Dania Beach is now open! Casino, Concert Venue, Comedy Club! The newest casino in Broward County is almost here! You have been waiting, and soon you will able to try out an all new gaming… 301 E Dania Beach Blvd, Dania Beach, FL 33004 -Phone:(954) 920-1511   or  www.casinoDania Beach.com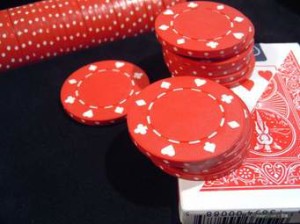 Note: Are you interested in a new job or know of someone who is looking? The brand new  Casino in Dania Beach is still hiring Cocktail Waitresses, Bartenders, Cashiers, Security Agents & Housekeeping Personnell-Resumes should be sent to JOBS@nullDANIACASINO.COM
Produce Stand at the Palm Beach Zoo-noon to 5pm- Take home farm-fresh Florida produce and sustainably grown coffee at the Zoo's Produce Stand on the first and third Saturdays of every month from 12 p.m. to 5 p.m. Learn about how buying local produce protects wildlife. Join the KaiKai Farms CSA program and pick up your box right at the Zoo. See www.palmbeachzoo.org/special-events for the latest events update. Palm Beach Zoo-1301 Summit Boulevard-West Palm Beach,FL 33405-Phone: 561-533-0887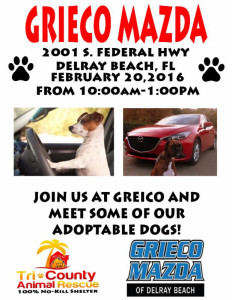 Meet Adoptable Dogs—Every third Saturday of the month-At Grieco Mazda-From 10am to 1pm- Located at 2001 S. Federal Hwy.-Delray Beach 33483
Saturdays at Sanborn: Yoga in the Park (presented by Yoga Journey), 9:00 am -A Free Fitness Series-Bring your mats for yoga classes- Sanborn Square, 72 N. Federal Highway-Boca Raton- For more info: DowntownBoca.org
Saturdays: Zumba at the Beach-  10:30 am – South Beach Pavilion at Palmetto Park Road & A1A-Boca Raton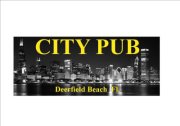 City Pub-Good music and food (especially our Philly Cheese Steak, one of the best around)-A comfortable pub with a small-town feel and a friendly atmosphere.  Free Parking- No smoking and new 1,000 sq. ft. Brazilian wood dance floor-At 956 S. Federal Hwy. -Deerfield Beach- 33441-Directions: From north/south -Take I-95 to SW 10th Street, go east to Federal Hwy, make a left and a quick right into shopping center-On The N.E Corner of S.W 10th and Federal behind the gas station-Call to Confirm Schedule: 954-427-8213

Saturday Night Disco at Platforms–   Got Disco Fever? Get to Platforms on Saturday! $5 cover on Saturday nights; (the $5 cover may change for special performances/ events) – Open  8pm to 2am- Along with music by our Resident DJ / VJ Kevin Kessler (formerly of Polly Esthers) -Free Valet Parking -Drink Specials All Night-Ask about renting out the Club for special events (weddings, Bar / Bat Mitzvahs) or for a private party before the club opens / take over the whole club with DJ included-At 99 Southeast 1st Avenue- Boca Raton, FL 33432-Phone: 561- 392-6885- http://www.Platformsniteclub.com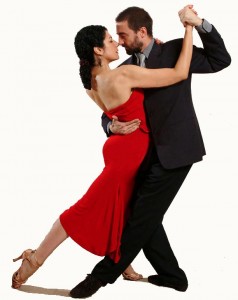 Plaza Ballroom–"Meet Me At The Plaza"- Contemporary Ballroom/Latin Mix Dance Party–Free Group lesson tonight from 7:30pm to 8pm-Ballroom Dancing in the Big Room from 8pm to 11pm- Come tonight as a single and dance with our fabulous hosts! The Plaza has one of the largest dance floors in South Florida (a 10,000 sq. ft. facility, perfect for dancing and dining)-( Check out the regular Saturday Night Dance Party that includes lessons and ballroom / Latin mix dance -Includes appetizers, dessert, coffee, Group Lesson- $17.00 ) Dance Hosts available  (Now rent a dance host for $60 for 1 hour; Must be called in by Friday prior to the Saturday party. Maximum: 3 women sharing the cost.) JOIN OUR VIP CLUB: Ask Ann when you come this Saturday. Some of our dance hosts: (subject to change) Ansley, Gian, Joey, Joe W, Joe M, Rob, Ryan, Shorty & Todd, Kevin- Located at 111 US Hwy One • North Palm Beach, FL 33408-Info: Phone: (561) 842-0111 or (561) 842-6133 or  ThePlazaBallroom.com   or Email: info@nulltheplazaballroom.com  We are proud of our 5th Season -Join us!   The Plaza Ballroom & Event Centre also offers dance instruction for all ages and a perfect venue for weddings, private parties and corporate events.
 GREEN MARKETS: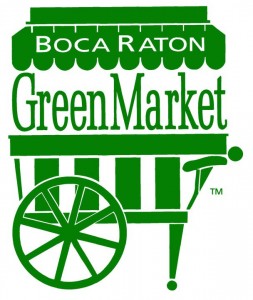 Boca Green Market-Every Saturday now through May 13, 2017-(except Christmas and New Year's weekends)- In its 20th year, the Market features farm-to-table, fresh-picked produce from local growers, bakery items, fresh cheeses, doggie treats, gift baskets, prepared foods, plants & flowers, and lots more, 8am to 1pm, every Saturday at the southwest parking lot of Royal Palm Place, S. Fed. Hwy, and SE Mizner Blvd in downtown Boca Raton. Free recycled shopping bags are provided for customers, compliments of Aurora Nurses Home Care.

The Winter Green Market in Delray is Open for its 21st Season-Open every Saturday from 9am to 2pm until May 20,2017-The Green Market is a Saturday morning destination as an open air marketplace located at Old School Square Park on NE 2nd Avenue, a half block north of Atlantic Avenue in downtown Delray Beach. Started in 1996 by the Community Redevelopment Agency, the Delray Green Market has become one of the most popular and charming aspects of the "season" in Delray Beach. At the Green Market you'll find more than 65 vendors featuring Palm Beach County farm-to-fork produce, just picked citrus and juice, farm fresh eggs, raw milk and butter, 100% grass-fed and finished (antibiotic and hormone free) Florida beef, poultry, pork and lamb, fragrant artisan baked goods, plenty of gluten free, vegan and sugar free products, fresh cut flowers, plants and other unique gourmet fare along with live musical entertainment each week. Old School Square Park: 96 N.E. 2nd Avenue, Delray Beach, FL 33444  http://delraycra.org/witches-of-delray-at-greenmarket/.
Plantation Farmers Market–Year-round, 8 a.m. to 2 p.m Saturdays, Volunteer Park,  12050 W. Sunrise Blvd., Plantation, 954-452-2558
The West Palm Beach Green Market-(until April 22) –Downtown waterfront from 9am to 1pm- New vendors (23 of them) will join the line-up that has swelled to 80 in total-Live music, free kids' activities and bottomless $10 Mimosas- On the Great Lawn on the Waterfront Commons- For more info;  WPG.org/GreenMarket
Marando Farms – 1401 SW 1st Ave, Ft. Lauderdale, FL 33315- Call 954-294-2331, or visit marandofarms.com– Expanding, read more: CLICK  HERE
Marando Ranch-A Partnering of Marando Farms and Georgia Pig–5151 SW 64th Ave., Davie-  Coming in the Fall-Read this: CLICK HERE
Bedner Farms -10066 Lee Road, Boynton Beach, FL 33473 and new: 2nd location (see below)
Bedner's Farm Fresh Market in Delray's Artist Alley– Bedner's Farm Fresh Market brings local, sustainably grown produce, including 100% certified organic produce and many other items, east to its second location at 381 N.E. 3rd Avenue, Delray Beach. The market is located at the north end of Delray Beach's Artists Alley and N.E. 4th Street/Lake Ida Road. Hours of operation are Monday-Saturday 9:00am-8:00pm and Sunday 10:00am-6:00pm. The upscale country store atmosphere is welcoming and the employees are ready to help. For more information visit www.bedners.com or call 561-501-5177.
Yellow Green Farmers Market–Year Round–A massive indoor metal shed filled with fresh produce, vendors selling everything from olives to essential oils, Cuban coffee, soups, fresh bread, hats and shorts and ukeleles made out of cigar boxes. Also good for Latin food stands' or  brunch at the Chill Bar-Open on Saturdays and Sundays only.  ygfarmersmarket.com –  1940 N. 30th Road, Hollywood – Phone: 954-513-3990
      NETWORKING
Networking–LOTS of Breakfast networking and more- Everyday in various locations- CLICK HERE
Register, CLICK HERE
Networking–LOTS of Breakfast networking and more- Everyday in various locations- CLICK HERE