***************************************************************************
SteppingOutFlorida.com 

Things to do, Places to go, People to meet!

Enjoy "STEPPING OUT" on the town! 
WE ARE ON FIRE! 
************************************************************************* 

---
                             What's There To Do This Week?
 
THIS WEEK AT A GLANCE:   
JULY 16    to     JULY 22
CLICK ON THE BLUE DAY OF THE WEEK BELOW FOR MORE THAN 25 THINGS TO DO EACH DAY!!!  
(LISTED BELOW ARE ONLY A FEW:)
Monday –  Beatles Film "Yellow Submarine",   Summer Savings Pass at 4 Attractions, Happy Hour Specials, Networking, Basement Open Jams
Tuesday -"Cachet Band", National Tattoo Day, Blue Tuesdays, Beatles Tribute Band, Folk Dancing Lessons,  Nature Walks, Toastmasters
Wednesday – Ballroom & Latin Night, 30th Anniversary of the film "Big", Summer Film Series ("Top Gun"),  Karaoke with Trish, Karaoke with POF Singles Group 
Thursday – (Free) Nite Time Miami Event at Palermo's, "Flashdance, Musical," Karaoke at Muddy Waters, Farmers Market, Zumba Gold 
Friday    Joey Dale Performs, 80's Throwback Game Night at Mizner Park Amphitheater, Happy Hour Kick-off for Alzheimer's Walk, K.C. & The Sunshine Band, Theater

Saturday – Fusion Band performs, Dinner & Live Music Under the Stars  at Palermo's Italian, Steve Miller Band, Theater
Sunday  – Sunday Brunches, Theater Matinees, 25th Anniversary of the film "Sandlot",  Sunday Karaoke
NEXT WEEK…   AND AFTER THAT!….CLICK HERE
SCROLL DOWN TO SEE

"SPECIAL EVENTS"

COMING UP!!!
___________________________________________________________________________
SEE MORE RESTAURANT NEWS!  For Opening  & Closings,  CLICK HERE 
SEE "RESTAURANT WEEK" SPECIALS!  Scroll down
NEWS!
NEWS: JUNIOR'S in Mizner Park, Boca-CLOSED Wednesday, June 20.  " Junior's owner Alan Rosen said, "We expected the volume to be greater than we saw at this location. We enjoyed being a part of the Boca Raton community and thank all of our guests for their business. We also thank our wonderful family of coworkers."
NEWS: UNCLE  TAI'S restaurant closing after three decades in Boca Raton. After 30 years in business, Uncle Tai's Hunan Yuan in the Boca Center Shops will be closing its doors.

NEWS: TRULUCK'S RESTAURANT CLOSED in Mizner Park but will OPEN in the former Pinion Grill Location at the Town Center Mall
NEWS: SUBLIME and TARPON BEND closed in Ft. Lauderdale;  
NEWS: MOVIE BISTRO is open at Cinemark Palace 20 and XD in Boca   (upscale, full lunch & dinner, Happy Hour;)  3200 Airport Road, Boca Raton
NEWS: BENIHANA, the popular Japanese teppanyaki grill restaurant chain, opened a new Boca Raton location Wednesday, May 23, at 9918 Glades Road.  
NEWS: "NEW" CASINO! "The Big Easy" is Now Open (formerly Mardi Gras Casino)-   Pembroke Road & US1, Hallandale Beach (and now hiring)- For info: 954-924-3200- At 831 N Federal Hwy, Hallandale Beach, FL 33009-2410  CLICK HERE
NEWS: PROPER ICE CREAM Opened May 31 in Delray-  Check out flavors such as: Blueberry Muffin, Peach Cobbler and Glazed Donut to Black Sesame and Fresh Ginger. Try a HOT ice cream sandwich; ice creams are made from scratch with no artificial ingredients; 1445 N. Congress Ave. #4, Delray Beach; 561/359-3420; propericecream.com
NEWS: NEW DANCE STUDIO IN BOCA- "Dancing with the Stars" professionals Maks, Val and Tony hosted a grand opening of their newest "Dance With Me" USA Dance Studio on Wednesday, June 27,their first in Florida; Val and Maks Chmerkovskiy and Tony Dovolani, who have all been "Dancing With The Stars" pros and are owners."This is the place for people who can't dance," they say. Located in Town Center Mall, 6000 Glades Rd c1360, Boca Raton, FL 33431 Phone: 561-500-0601
NEWS: Camino Real Bridge will be closed–FOR ONE YEAR! The $9 million renovation project should take roughly 12 to 13 months.During that time, drivers will have to use the Palmetto Park Road bridge instead.
*********************************************************************
AND…

 SCROLL DOWN

……WHAT INTERESTS YOU?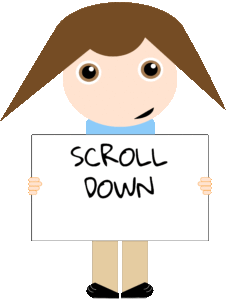 SPECIAL EVENTS
SAVE THE DATES
ONGOING EVENTS
RESTAURANT NEWS  (CLICK HERE)
FOR SALE
FACEBOOK
JOB OPENINGS
HAPPY HOURS!!!!   (CLICK HERE)  

SPECIAL EVENTS: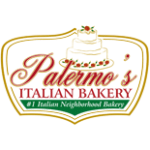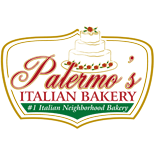 July 19-Special Evening at Palermo's with Entertainment by "Nitetime Miami"–
7pm to 10pm-FREE Event-There is going to be a shoot for the TV show!! Dinner available, Live Music, Comedians- Join us for fabulous "Saturday Night Live"-type acts, complimentary wine and hors d'oeuvres- All live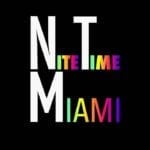 outside on the breezy patio-  Come for a perfect night of entertainment and fun at the newest, hippest spot: Palermo's Italian Bakery, 140 N. Congress Avenue, Boynton Beach 33426  Phone: 561-737-8500
PalermosItalianBakery.com
 (P.S. also, check out the extraordinary goodies inside the bakery! Come splurge and taste the cookies, cakes and breads, too!)  For more information and entertainment info,
CLICK HERE
Note: OPEN for Brunch 11am to 2pm on Sundays, too!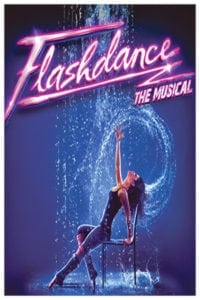 July 19-(to 22) Flashdance, The Musical! Opening Night! Dance like you've never danced before! Flashdance the Musical tells the inspiring and unforgettable story of 18 year old Alex, a welder by day and 'flashdancer' by night, who dreams of going to the prestigious Shipley Dance Academy and becoming a professional dancer. When a romance complicates her ambitions, she harnesses it to drive her dream. Based on the Paramount Pictures film,  Flashdance is an inspiring musical about the power of holding onto your dreams and love against all the odds. Prepare to be blown away with an astonishing musical spectacle and phenomenal choreography to this iconic score including the smash hit "Maniac," "Manhunt," "Gloria," "I Love Rock & Roll" and the sensational title track "Flashdance…What a Feeling".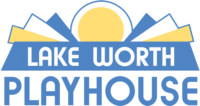 Click here for tickets; July 7 to 22, click here for tickets; Performances are Thursday-Sunday; For more info: Click here  Located at 713 Lake Avenue, Lake Worth 33450  Phone: 561-586-6410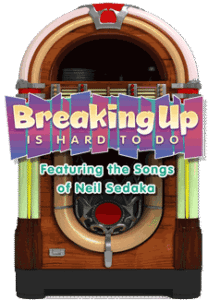 July 19 (to August 12)-Breaking Up Is Hard to Do-Featuring the Music of Neil Sedaka– This is Stage Door Theatre's final production in their long-time venue on Sample Road. (The company's next production, La Cage Aux Folles, will open in their new home at the Lauderhill Performing Arts Center on August 31st.) The show is set to the music of pop icon Neil Sedaka, and the score showcases 18 Sedaka classics, including "Where the Boys Are", "Sweet Sixteen", "Calendar Girl", "Love Will Keep Us Together", and of course, the chart-topping title song "Breaking Up Is Hard To Do." The musical comedy has plenty of laughs, but has its share of poignancy too, as Mr. Sedaka seems to have a song for every emotion. Stage Door Theatre is located at 8036 Sample Road, Margate  33065. Tickets for Breaking Up is Hard to Do are $48. Group rates are available, as are student prices (with valid ID). Tickets may be purchased at the Broward Stage Door Theatre box office at 954-344-7765 or on line at https://www.stagedoorfl.org. For more information about Breaking Up
Is Hard to Do and/or Stage Door Theatre, visit www.stagedoorfl.org, or contact Derelle Bunn Executive Producer/Artistic Director, at DerelleBunn@nullyahoo.com / 954-344-7765 or Carol Kassie (carol@nullcarolkassie.com / 561-445-9244).
To see a video preview of the show, CLICK HERE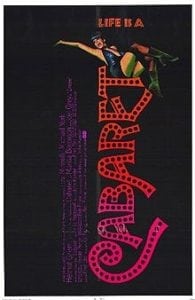 July 13 to 22-Cabaret-Florida Atlantic University presents this musical that first opened on Broadway in 1966 and won 8 Tony Awards. In 1972, Bob Fosse directed the film that won 8 Academy Awards, including Best Actress for Liza Minnelli. The story stays basically the same, centered on the Kit Kat Klub, a decadent night club in pre-World War II Berlin. As the Nazis begin rising to power, politics becomes an issue, even in the nightclubs. The show plays on Fridays and Saturdays, and 2pm matinees on Saturdays and Sundays.  (with added shows on July 15 and 18) -At FAU Studio One Theater, 777 Glades Road, Boca; Tickets are $25 and may be purchased at 561-297-6124 or FAUEvents.com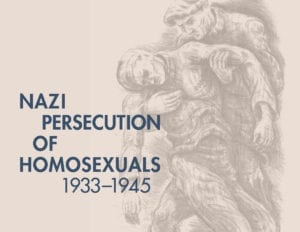 July 19 to October 14- United States Holocaust Memorial Museum Exhibition- 'Nazi Persecution of Homosexuals' -Opens at Stonewall National Museum & Archives in Wilton Manors-Thousands of homosexuals, primarily gay men, perished at the hands of the Nazis along with millions of Jews and other victims including Roma (Gypsies), Poles, Soviet prisoners of war, Jehovah's Witnesses, and the disabled during World War II and the Holocaust. The story of what happened to homosexuals in Nazi Germany is the subject of the United States Holocaust Memorial Museum's traveling exhibition Nazi Persecution of Homosexuals 1933–1945. The exhibition opens at Stonewall National Museum & Archives (SNMA) in Wilton Manors on July 19th and will be on display through October 14th.  Stonewall National Museum & Archives is located at 2157 Wilton Drive, Wilton Manors, FL 33305;  FREE admission.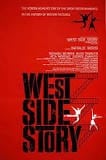 July 20 to August 12 – West Side Story-At Pembroke Pines Theater of Performing Arts- The iconic Musical Tale of Rivalry & Romance; West Side Story takes the most famous romantic drama of all time, Shakespeare's Romeo and Juliet, and sets it loose in epic fashion on the streets of 1950s New York, finding two idealistic young lovers caught between warring street gangs — the Jets and the Sharks. The famed 1961 film adaptation won 10 Academy Awards, including Best Picture, and the story has enjoyed many Broadway revivals, the latest in 2009. Written by the creative dream team of Leonard Bernstein, Arthur Laurents and Stephen Sondheim, West Side Story's legendary jazz, Latin and classical-inspired score features treasured numbers like "Something's Coming," "Tonight," "I Feel Pretty" and "America." Come enjoy this classic musical love story at the Susan B. Katz Theater in Pembroke Pines.-17195 Sheridan Street, Pembroke Pines, FL 33331   Phone: 954-437-4884  or  877-477-8672  or click here
__________________
RESTAURANT WEEK!
Aug. 1-7:  DELRAY; Dine Out Downtown Delray, a promotion featuring special multi-course meals and events at restaurants in Delray Beach.
Aug. 1-Sept. 30: MIAMI:  Miami Spice, a restaurant promotion with more than 200 eateries offering special multi-course $23 lunches and $39 dinners.
Sept. 1-30: BROWARD: Crave GFL, a restaurant promotion featuring dozens of Broward restaurants offering special multi-course meals.
Sept. 1-30: BOCA RATON Restaurant Month, a promotion featuring restaurants offering special multi-course meals.
Sept. 1-30: PALM BEACH: Flavor Palm Beach, a restaurant promotion featuring dozens of Palm Beach County restaurants offering special multi-course meals.
______________________________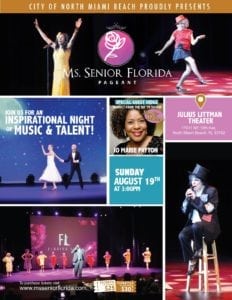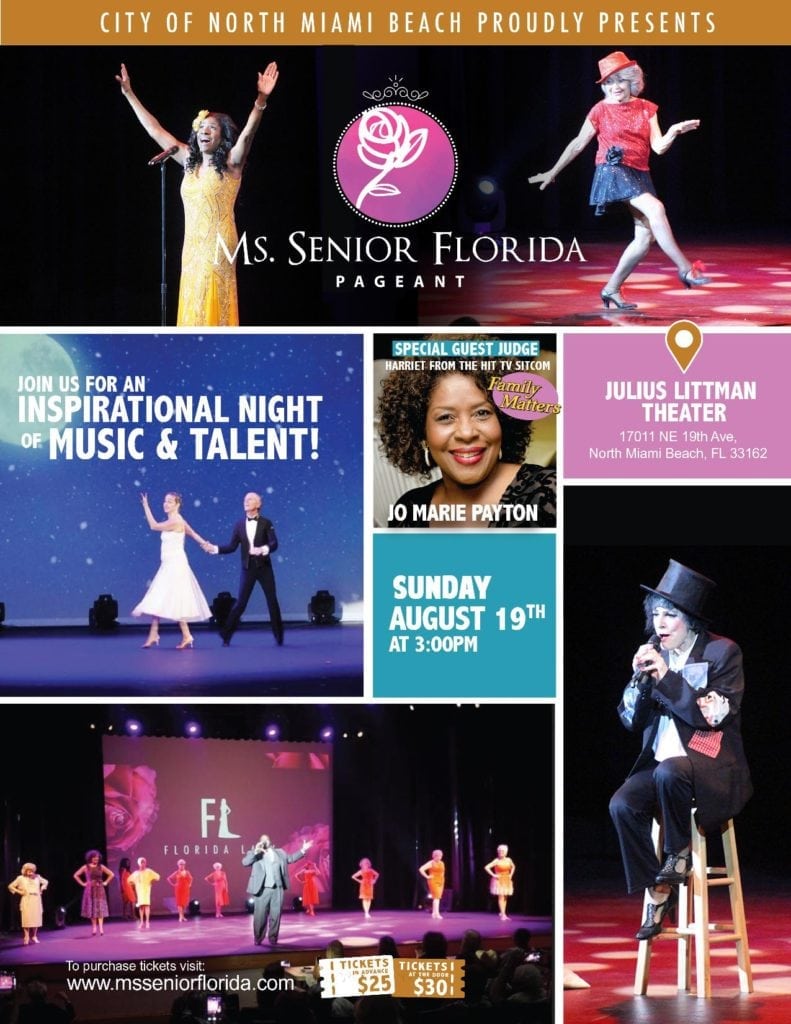 August 19- Miss Senior Florida Pageant- An Inspirational Night of Music and Talent; with Special Guest Judge: Harriet from the Hit TV Sitcom "Family Matters", Jo Marie Payton; The evening's event is a National Showcase of talent performances by past Pageant winners that range in age from the 70's and even 90's and then extraordinary singing, dancing and more performances by the current contestants. This Pageant is a non-profit organization that creates a platform to honor senior women for their inward and outward beauty, and contributions to family and community. The contestants must be at least 60 years old and the winner goes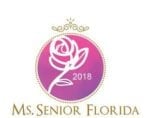 on to represent the state of Florida in Atlantic City, New Jersey. The contest is held at the Julius Littman Theater in Miami Beach. For more info and to purchase tickets:  www.MsSeniorFlorida.com  This is an amazing evening of incredible talent!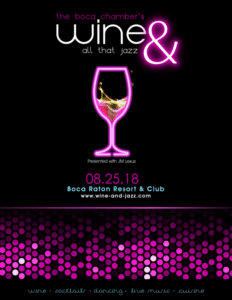 August 25-Wine & All That Jazz!  Join Us at the Party of the Summer! Register Now!  For more info, CLICK HERE
Wine & All That Jazz is an all-out celebration at the luxurious Boca Raton Resort & Club. Indulge in over 100 varieties of wine, cocktails and dinner by the bite from several of Boca's top restaurants! Enjoy live music, entertainment and dancing — the perfect night out that you've been waiting for.
Sponsorship Opportunities: We have a variety of options to get your company seen in front of 700+ attendees! Click here to be a featured restaurant; Click here to view the sponsorship form
Special Boca Raton Resort & Club Room Rate: *$165 Cloister Estate Accommodations or *$195 Tower Accommodations valid from August 24th to August 26th. For more information on the $165 & the $195 special room rate call the Boca Raton Resort & Club's Reservation Sales Associates at (888) 557-6375 from 9:00 a.m. to 5:00 p.m. Reservations can also be made online at www.bocaresort.com.   Use the group code:  AWNJRB                The MUST-SEE VIDEO! CLICK HERE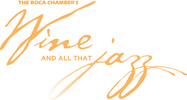 Event sponsored by The Greater Boca Raton Chamber of Commerce, 1800 North Dixie Highway, Boca Raton, FL 33432

SPECIAL EVENT: Try Indoor Skydiving at iFLY Fort Lauderdale!   iFLY, the world's largest indoor skydiving operator, has announced the introduction of a first-of-its-kind virtual reality experience to complement current flight offerings. Consumers will "jump" at the chance to take indoor skydiving to new "heights," experiencing near-real-life skydiving sights in some of the nation's most beautiful destinations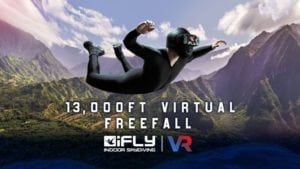 – like Southern California, Hawaii, Switzerland and Dubai without setting foot in (or out of) an airplane. Fliers will also see themselves seamlessly jumping from a plane through a hyper-realistic free-falling experience, with complete immersion via iFLY's state-of-the-art VR helmet and headset. The experience utilizes first-of-its-kind virtual reality technology application, powered by Samsung Gear VR headsets and iFLY's wind tunnel technology, allowing participants to combine the thrill of skydiving from the perspective of a professional skydiver all in a safe and controlled environment. "The idea of a virtual reality flight experience has been a dream of the iFLY brand for more than two decades, but the technology wasn't there," said Dave Kirchhoff, iFLY CEO. "VR headsets are nothing new but nobody is applying VR technology to real-life scenarios like this. We are truly pushing boundaries to make this iFLY experience one-of-a-kind by making the dream of flight more tangible and more real than ever before." All participating flyers must first complete iFLY's pre-flight training course and participate in several training flights before jumping into VR. The iFLY Virtual Reality Flight Experience is available to individuals ages eight and up. For more information and scheduling a visit to iFLY Fort Lauderdale, visit www.iflyworld.com/fort-lauderdale or call 954-280-4359.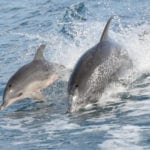 SPECIAL EVENT:  Dolphin Tours to Celebrate World Oceans Day- Join the celebration and experience the beauty of wild dolphins! Ever since June 8th was officially declared World Oceans Day by the United Nations in 2009, the celebration has grown into a tidal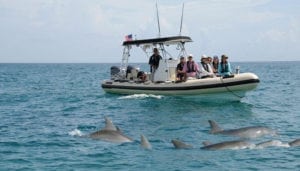 wave of activities around the world, aimed at increasing awareness about how oceans work and how their health is related to our own well being. Come and experience firsthand the beauty of seeing dolphins in the wild; Generally, morning tours start at 9 am, Sunset Tours start at 3 pm. For these special tours anyone 7 years and older is welcome. 

If you have younger children please let us know. For reservations or questions, contact us: Stefan at 561-762-6473  Taras Oceanographic Foundation |Email:  harzen@nulltaras.org |   CLICK HERE:  www.taras.org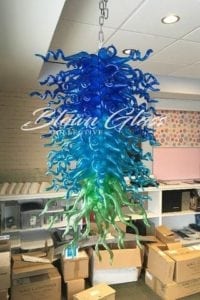 SPECIAL EVENT -Chihuly Glass–A stunning collection of world-renowned artist Dale Chihuly's unique glass artwork.  Chihuly – The Macchia – A Study in Spontaneity-Museum Exhibiton (until September 28)- Dale Chihuly is the world's foremost glass artist and this exhibition of his Macchia series celebrates his remarkable powers of innovation and imagination. In Italian 'macchia' has come to suggest the spontaneous outpouring of artistic sensibility and by choosing the title Macchia for his works, Chihuly pays tribute to the Italian glass blowers on the island of Murano near Venice. He has adapted the Venetian practice of blowing bubbles of molten glass into metal molds for his own dynamic purposes and then spinning the vessel open in the final moments of forming to awesome proportions.  Chihuly often refers to the mystery and magic of glass. The transformation of sand and a few other elements into glass seems truly magical. Admission: $10 adults, $8 seniors, Students & Children are free; Time: M-F 10am – 5pm;  Venue: Wiener Museum of Decorative Arts, 481 South Federal Hwy., 
Dania Beach, FL 33004   Phone:   954-376-6690
*************************************************************************
NEXT WEEK AND MORE:  
*************************************************************************
---
SAVE THE DATES:
August 19- Miss Senior Florida Pageant- An Inspirational Night of Music and Talent!!!   The evening's event is a National Showcase of talent performances by past Pageant winners that range in age from the 70's and even 90's and then extraordinary singing, dancing and more performances by the current contestants. Beautiful ladies! Contestants are ages 60+ and Judged in evening gown presentation, talent, philosophy of life and interviews by judges          With Special Guest Judge: Harriet from the Hit TV Sitcom "Family Matters", Jo Marie Payton; This Pageant is a non-profit organization that creates a platform to...
Continue reading
0 comments
***************************************************************************
---
ONGOING EVENTS:
A program offers Bank of America and Merrill Lynch credit and debit card holders the opportunity to visit more than 175 of the most popular cultural institutions in the United States free of charge on the first full weekend of every month. Who is eligible? To qualify, simply present your active Bank of America® or Merrill Lynch® credit or debit card along with a photo ID to gain one free general admission to any participating institution. Cardholders only; guests are not eligible for free admission. Excludes special exhibitions, ticketed shows and fundraising events. SEE LIST...
Continue reading
0 comments
2nd Saturday of the Month         10:00 am – 12:00 pm        From the Spady Museum         Cost: $25 When you board the "Ride & Remember" Trolley Tour, the history of Delray Beach comes alive! Climb aboard The Spady Cultural Heritage Museum's popular, monthly "Ride & Remember" Trolley Tour and enjoy the interactive, personalized stories of Delray Beach's interesting origins and development.  The Trolley Tour takes riders on a journey through the city's five historic districts. Riders will tour the Spady Cultural Heritage Museum and two...
Continue reading
0 comments
A great new way to meet other singles over 50!    Click Here! Personal Coaching for Online Connections 50PlusConnects offers a unique dating experience by combining the best of a dating site and date coaching. Created by seniors, we offer people over the age of 50 the perfect opportunity to connect with love, a friend, or travel companion. Unlike the large dating sites, we provide a personalized experience with a personal coach to help you navigate the process of finding your special someone. The team at 50PlusConnects is dedicated to helping you find the relationship...
Continue reading
0 comments

(CLICK ON THE WORDS "IMAX THEATER" ABOVE) IMAX IS NOW BETTER THAN EVER! The Museum of Discovery & Science IMAX Theater-For Info, Click HERE or www.MODS.org  IMAX 3D- Located at 401  SW 2nd St. Fort Lauderdale-Phone:  954-713-0930 NOTE: The AutoNation IMAX Theater upgraded the projection and sound system to IMAX with 4K Laser; wait till you see the new IMAX with laser system!  Groundbreaking movie projection technology will transform the AutoNation IMAX 3D Theater experience into one of the most extraordinary theater experiences in the world. This will be the only place in Florida, and one of only a...
Continue reading
0 comments
***************************************************************************
RESTAURANT NEWS:
(Note: For a complete listing of restaurant closings and openings, CLICK HERE)
Openings and events:  SQUARE ONE AMERICAN RESTAURANT-On Glades and Butts Roads., Boca Raton (Formerly Brewzzi's);  THE LOCALE-New Latin American Fusion-499 S. Federal Hwy., Boca 33432 Phone: 561-325-800 (Formerly The Little Chalet);  TRUE FOOD KITCHEN, co founder Dr. Andrew Weil, M.D., expert on healthy lifestyle–in Town Center Mall (Formerly Stir Crazy     Alphabetically: AVANT–In place of the former Solita's and Mastino- 25 NE 2nd Avenue in Delray BLUE MOON Mexican Cafe- A New Jersey-based chain, has opened its first Florida location in Boca Raton at 6897 Southwest 18th Street. BURTON'S GRILL– 5580 N. Military Trail, Boca In the new shops on Military...
Continue reading
0 comments
Here's the deal: We promise this won't be a Hawaiian themed restaurant. We promise to use super-top quality, responsibly sourced fish – we're really into that. We promise not to annoy you with constant pictures of Poké bowls on Instagram.Located at 555 N. Federal Hwy, Boca Raton-For more info., click here
Continue reading
0 comments
Luigi di Roma Italian Ristorante-(formerly Frank & Dino's)-718 S Federal Hwy, Deerfield Beach, FL 33441 Phone:  954-531-6151
Continue reading
0 comments
Ouzo Bay in Boca brings the Mediterranean to you with daily wild catches from around the world, grass fed lamb, and prime dry aged meats and authentic Greek fare. Fish are flown in daily from various regions; The Bronzino just arrived from Patras. The lamb chop mint was harvested yesterday. The kalitsounia recipe is from Crete.  Say Opa! in our world class bar and lounge. Located at 201 Plaza Real-Boca Raton, Florida 33432  561-757-0082
Continue reading
0 comments
Our loyal customers make us feel like a SLAM DUNK!  Thank you for being a loyal customer!  Continue reading to see this week's SPECIALS!   JByrd's Muddy Waters Restaurant  2237 W Hillsboro Blvd.   Deerfield Beach 33442   www.MuddyWatersRestaurant.com    HERE'S WHAT THEY'RE SAYING: "Great local bar/restaurant! Yummy food, cheap drinks, and friendly staff." -Melissa Lernerberg, Facebook         "A favorite vacation destination! We go there as soon as we arrive in Boca Raton!" -Patricia Meech, Facebook THIS WEEK'S SPECIAL!  Enjoy A FREE Appetizer With The Purchase Of $60 Or More!!! Thank You For Being A LOYAL Customer!!!...
Continue reading
0 comments
******************************************************************************
FOR SALE    

BEST OF

 

THE BEST…!

 
SEE ALL THE BEST of the BEST:  CLICK HERE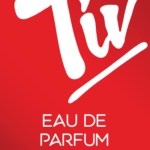 BEST NEW Designer Caribbean Fragrance   SPECIAL DISCOUNT     CLICK HERE
BEST Artist
BEST Home Painter 
BEST Voice Instructor
BEST Realtor , and more!
(Also, CHECK OUT THE ITALIAN AND ALSO VINTAGE DESIGNER HANDBAGS- AT GREAT PRICES) ….
AND MUCH MORE!
*********************************************************************************
FACEBOOK
CHECK FACEBOOK FOR ALL OF OUR EVENT PHOTOS!
AND PLEASE "LIKE" OUR FAN PAGE!  CLICK HERE!
********************************************************************************
---
JOBS

-Networking, Job Boards, Job Fairs
Surf Club Restaurant-Acclaimed Chef Thomas Keller (the French Laundry in Napa Valley, Per Se in New York) has announced a July opening for the Surf Club Restaurant, his much-anticipated project at the restored Surf Club, 9101 Collins Ave., in Surfside.    The restaurant is now hiring, and those interested can call 305-768-9440 to apply.
Tunie's Natural Grocery & Vitamin Market-Now Hiring: Vitamin Specialist, Cashiers, Grocery Team Members and Graphic Designer-Experience preferred but not required; located at 5651 Coral Ridge Dr., Coral Springs, FL 33076  Apply within or email your resume to: Jobs@nullTunies.com
True Food Kitchen opened recently but is still hiring talented team members, including servers, hosts/hostesses, prep cooks, pastry cooks, line cooks, wok cooks, back servers, dishwashers, pizza cooks and bartenders. Interested candidates  Call 561-419-8105 or visit https://www.truefoodkitchen.com/BocaRaton for locations and more information or follow @true_food_kitchen.
The Global Trade Chamber for dynamic and passionate entry level team for the following positions: Executive Assistant, Sales Executive, Event Planner, International Trade Specialist
The candidates must speak fluent English and Spanish. All candidates submit resumes to mariarenee@nullglobaltradechamber.com Qualified candidates will be contacted for an interview.
Front Desk Job in Deerfield Beach- Seasonal front desk position in Deerfield Beach aesthetic laser/medical office doing front desk work for 2 to 3 months. $10 per hour. 954-480-2811. Ask for Carmen.
Prezzo's Restaurant in Boca- Hiring More Than 80 workers; Prezzo, an Italian restaurant concept being revived by Burt Rapoport and Dennis Max, is hiring for the restaurant's November opening. Located at 5560 N. Military Trail, Suite 300, in the new Park Place plaza, which is located between Clint Moore and Yamato Roads in Boca Raton.
Mardi Gras Casino-Open now with new renovations following Hurricane Irma- accepting applications submitted through our website. For available job opportunities, CLICK HERE
Trans AM Trucking Group has an opening for a CDL Class A Owner Operator Truck Driver in their Jupiter location.  Excellent pay. For more info., CLICK HERE  or Apply here
******************************************************************
---
ADOPT THE DOGGIES

NEWS:  Tri-County Animal Rescue is in great need of DOG WALKERS! We have several hundred dogs in our shelter, and they all need to be walked.  PLEASE come in- Tues, Thurs, Fri, Sat, Sun-10:30am to 4pm—come and help.
Tri County Animal Rescue- 21287 Boca Rio R0ad-Boca Raton 33433-Phone: 561-482-8110 – www.TriCountyAnimalRescue.com 
Personal Note:  I just took the one Sunday "class" to learn their procedures. Sign up! It's available at 8:45am every Sunday-  It helped!  I walked a couple of adorable, loving dogs today–it feels so rewarding to volunteer!

Try it!    P.S.  They desperately need gently used towels and blankets for the puppies; The dogs at Tri-County are dangerously low on canned dog food. Pedigree Traditional Meaty ground dinner with Chopped Chicken Canned Dog Food- Please help us by bringing in canned dog food to the shelter, as soon as possible.
Help us "Clear the Shelter"- (Most fees waived on large dogs-Thursday-Sunday 10:30am to 4pm)
Save a life; Adopt today!
****************************************************************************************
---
PROTECT THE DOLPHINS

NEWS:  A UNIQUE AND MEANINGFUL GIFT: "ADOPT A WILD DOLPHIN"
I JUST "ADOPTED" a wild dolphin–His name is "Wonder"- I received a "Certificate of Adoption", a brief life history and color photograph of my dolphin–and a hard copy of the book "An Ocean of Inspiration"–The John Olguin Story.  Each dolphin has its own Facebook page (and there are 300 yet  to be adopted.) All this for only $30 +  $5 for shipping in the U.S.  ( Or, perhaps, just get a copy of this wonderful book for $15 +  $3 for shipping in the U.S. ) This makes a gift that truly supports a great cause. (Note: You will be helping a dolphin scientist with further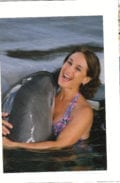 exploration, observation and research to help preserve these special mammals. Support the Palm Beach Dolphin Project- For info: harzen@nulltaras.org or  561-762-6473 Click here to watch this video of a dolphin show-   CLICK HERE  Note By Scientist, Explorer, Author, Dolphin Researcher-Dr. Stefan Harzan: If you have an opportunity to swim with dolphins…why not do it in the open ocean? There, the dolphins may stay close or have the freedom to swim away. It is so much better, because we meet them on their terms.
Contact to adopt your own dolphin: Harzen@nullTaras.org or 561-762-6473

*********************************************************************************
---
VISIT OUR WILDLIFE REFUGE
HAVE YOU EVER BEEN TO OUR NATIONAL WILDLIFE REFUGE?    (It's RIGHT HERE IN BOYNTON BEACH!)
ARTHUR R. MARSHALL LOXAHATCHEE NATIONAL WILDLIFE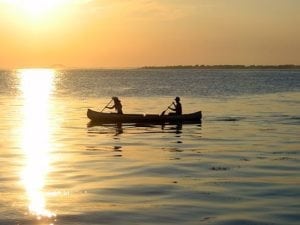 REFUGE
Activities: Bird & Nature Walks, Canoeing & Kayaking, Boating & Fishing, Hiking & Biking, Storytelling, Snail Kite Banding, Python Capture—and more:
Hiking, Guided Bird, Butterfly and Wildflower Walks, Early Morning Bird Walks on the Marsh Trail, Early Morning Bird Watch and Walk – Fly Out, Swamp Strolls, Roving Naturalist on Cypress Swamp Boardwalk or Marsh Trail, Tram Tours of the Marsh, Guided Canoe Trips, Full Moon Guided Canoe Trips, Annual Photography Contest, Annual Juried Art Contest – Loxahatchee Visions, Friends and Family Spring Fling Folk Music Festival, monthly meeting of the Sierra Club Loxahatchee Group (featuring speakers, group kayak or canoe outings)
The Arthur R. Marshall Loxahatchee National Wildlife Refuge preserves a portion of the once vast northern Everglades. It provides habitat and protection for endangered wildlife such as the snail kite and the wood stork and the formerly endangered American alligator.
The main entrance and Visitor Center are located at: 10216 Lee Road  – Boynton Beach, FL 33473  It is 2 miles south of Boynton Beach Boulevard, west off US 441/SR7.    Contact:  561-734-8303  or more info:  CLICK HERE
*********************************************************************************************
BEST TESTIMONIALS
In appreciation of Stepping Out Florida
In terms of energy and dedication, you far surpass the Energizer Bunny, putting in long hours with great professionalism to render a superb, well researched, constantly updated, much needed service to your many readers. Congratulations on making a major contribution to your community.
Frank F., September 25, 2017  

—————————————————
RE: Our New, Updated Website:
Congratulations!
Beautifully done and so user friendly too!
Bob, August 3, 2017
Robert R. Carter
Artistic and Founding President, Actor's Workshop & Repertory Co.
actorsrep.org          theatre000@nullaol.com           561-301-2588 

——————————————————-
Howdy,
I love your efforts
You are amazing – your energy, your spirit, what you do w/ your site. I owe you so much
Thank you
Keith G., August 2, 2017 

——————————————————-
Dear Stepping Out Florida,
I just had to write and tell you how much I love your newsletter!! It is seriously one of the best websites I have come across when it comes to giving out information on activities in the area and further.

Thank you so much for this site, you have no idea how helpful it has been!
Jacqueline S., February 20, 2017 

****************************************************************************
NEWS: Our Google Analytics on January 10, 2018: FOR STEPPING OUT FLORIDA:
             FROM:             Google My Business 
11,893 PEOPLE FOUND YOU ON GOOGLE     165 visited your website
INCREASED BY 54% FROM NOVEMBER 2017
WHAT CUSTOMERS ARE SAYING ABOUT YOU:
Congrats, Stepping Out Florida received a 5 star rating on Google  
*********************************************************************************
    Special Message:
Stepping Out Florida extends deepest sympathy as we learned today of the passing of JByrd, owner of Muddy Waters, a wonderful man, and a very special client of ours. Read this, on their website today: