What's There To Do This Week?
THIS WEEK AT A GLANCE:   
MARCH 18   to    MARCH 24 
CLICK ON THE BLUE DAY OF THE WEEK BELOW FOR MORE THAN 25 GREAT THINGS GOING ON EACH DAY!!!  
Monday –  Business Expo, Gone With The Wind,  Music Jam Sessions, Karaoke, Trivia Contests 
Tuesday   It Takes Two Band, Happy Hour at the Pavilion Grille for Jewish Singles and Friends Meetup,  MLB (Baseball) Spring Training, March Madness (NBA Basketball), Discount Cinema Day, Jam Night
Wednesday –Ballroom & Latin Dancing, , CLASSY SINGLE MINGLE TONIGHT (This event has been postponed!) ,  Ft. Lauderdale Food & Wine Fest, The Gingerbread Lady (play) opens,  Theater Matinees, Trivia Night at the Brewery, Wine Wednesday, Improv
Thursday –  " March Madness (NBA), Theater, Karaoke, Trivia
Friday   Oldies Night with Joey Dale,  Ft. Lauderdale Food & Wine Fest, Wellington Bacon & Bourbon Fest, Story of Simon Weisenthal, MLB baseball Spring Training, Richard Frank performs, Theater, Showtune Celebration of Jerry Herman

Saturday –   It Takes Two, Shirley Alston Reeves, AND Fort Laudedale, Renaissance Festival, Evening with SNL All Stars, Send in the Queens  
Sunday  – Renaissance Festival, To Kill a Mockingbird, Dixieland Hot Jazz, Deepak Chopra, Charity Poker Tournament, Sunday Brunch with singer Leiza Michaels, Karaoke in Delray, Theater Matinees
______________________________________________________________________________
THIS EVENT HAS BEEN POSTPONED!
MARCH 20- CLASSY SINGLE MINGLE!  AT THE WINEMAKER'S TABLE.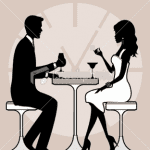 (WINE, SMALL BITES, SPEED NETWORKING, RAFFLE FOR $100 GIFT CERTIFICATE)
______________________________________________________________________________
NEXT WEEK…   AND AFTER ….CLICK HERE 
RESTAURANT NEWS!  For Openings  & Closings,  CLICK HERE 
SPECIAL EVENTS!

March 19-(Special Happy Hour at 5pm Today for "Jewish Singles & Friends" Meetup)First, join us at The Pavilion Grille for a fun Happy Hour for Jewish Singles & Friends Meetup from 5-7PM. Then, "It Takes Two" will entertain from 8-11PM for those of you who want to stay for that. There is a $10 cover charge that entitles you to one free drink, or it can be used toward any $25 or more food purchase. I would like to have a good turnout for this event and I look forward to seeing you there!  (Meetup by Jay Silverman) "It Takes Two" will be in the house tonight at 8pm!  Come on in! Everybody Dance! Come enjoy the NEW Dance Floor! Don't miss Boca's Best Tuesday Dance Party!  Tuesday always has a good turnout especially when the music is varied and so dance-able by the fabulous "It Takes Two" AND we have our beautiful new dance floor! So come Meet, Mix, Mingle, Dine, and Dance to the best dance music at the Pavilion Grille in Boca Raton! Pavilion Grille, 301 Yamato Road, Boca Raton, FL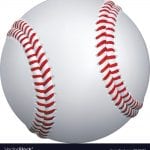 March 19, 20, 22, 24- Play Ball! Major League Baseball Spring Training! If you're a fan of baseball, there's nothing better than Spring Training in Florida. Imagine: It's sunny and warm (not too warm), and you're at the ballpark with the family watching the World Series Champion Houston Astros at FITTEAM Ballpark of The Palm Beaches or cheering on their Spring Training neighbor, the St. Louis Cardinals, at Roger Dean Chevrolet Stadium. The players are relaxed, signing autographs, talking to fans and learning to play as a team again after a winter break.  The Palm Beaches are the Spring Training location for the Astros, Cardinals, Washington Nationals and Miami Marlins. From superstars to rookies to guys just trying to make the team, Spring Training is a fan-friendly atmosphere everyone should experience at least once.  Games are March 11, 14, 15, 19, 20, 22, and 24-For the game schedules and teams, CLICK HERE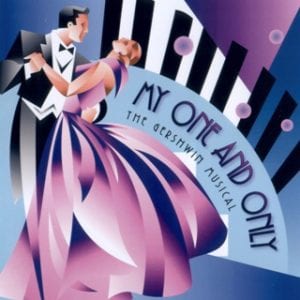 March 20 to 24-My One And Only, The Gershwin Musical-OPENING NIGHT Tonight, March 8 at 8pm! "My One and Only is a Crazy Big, Tap-Happy Musical…"  The timeless music of George and Ira Gershwin features an aviator, a Channel swimmer, exuberant dance numbers, sparkling costumes, romance, comedy, and America in 1927.  Created to showcase the Gershwins' marvelous music, the show ran for two years on Broadway and won 6 Tony Awards and 3 Drama Desk Awards. The plot is classic musical comedy: Captain Billy Buck Chandler, a barnstorming aviator, falls for Edythe Herbert, a former English Channel swimmer and the star of an International Aquacade. Billy, who plans to be the first man to fly solo across the Atlantic Ocean, hopes to win Edythe's hand by taking a crash course in sophistication. Billy's wisecracking female mechanic, Mickey, adds a bit of sass as a series of escapades and misadventures keep the potential lovers from finding happiness. Director Jonathan Van Dyke said, "My One and Only is the all singing, all dancing, all hilarity Gershwin musical comedy." It was a giant hit in the early 1980's with Tommy Tune and Twiggy with songs such as "Kicking the Clouds Away", "I Can't Be Bothered Now", "'S' Wonderful", "Strike Up the Band", "Funny Face", "Nice Work If You Can Get It", and of course, "My One and Only". The show will run until March 24 at the Lauderhill Performing Arts Center (LPAC)  with Showtimes: Wednesday, Saturday, & Sunday at 2 pm, Friday & Saturday at 8 pm; The theatre is located at 3800 NW 11th Place, Lauderhill, FL 33311, in the Central Broward Regional Park on the North East corner of Sunrise Boulevard and 441 (State Road 7). Tickets are $48 to $58. (LPAC charges a $5 service fee per ticket, however if a package of four Stage Door shows is purchased the service fees will be waived.) Group rates are available, as are student prices (with valid ID).  For more information and to purchase tickets, call the box office at 954-344-7765 or 954-777-2055 (LPAC) or visit  www.stagedoorfl.org or on the LPAC website at https://lpacfl.com. For further info,  contact Derelle Bunn Executive Producer/Artistic Director, at DerelleBunn@nullyahoo.com / 954-344-7765 or Carol Kassie (carol@nullcarolkassie.com / 561-445-9244).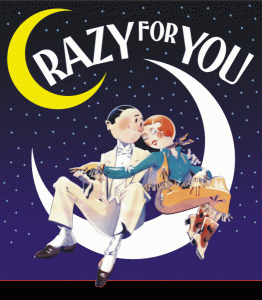 March 20 to April 14-Crazy for You, A Romantic Gershwin Musical Comedy-Won the 1992 Tony for Best Musical and it is one of the most entertaining shows of all time; The play is a musical feast that showcases more than 20 Gershwin songs and recreates the golden era of the 1930's follies-style lavish production numbers. This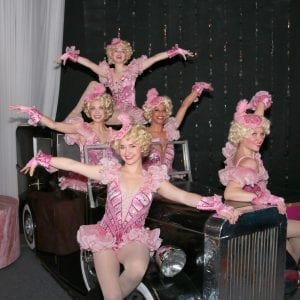 fast-paced, energetic extravaganza features lyrics by Ira Gershwin, music by George Gershwin, and book by Ken Ludwig. Billed as "The New Gershwin Musical Comedy," it is largely based on the songwriting team's 1930 musical, Girl Crazy, but incorporates songs from several other productions as well. Crazy for You won the 1992 Tony for Best Musical, the 1993 Olivier Award (London) and 1994 Dora Award (Toronto) for Best Musical. The plot revolves around a well-to-do young New Yorker, Bobby Child, who is sent to Nevada to foreclose on a theatre owned by the family business. Falling in love with the local postmistress, Bobby decides to produce a show to save the theatre. Showgirls and cowboys deliver beloved classic songs including "Embraceable You," "I Got Rhythm," "Nice Work if You Can Get It," "They Can't Take That Away From Me," and the heartbreaking ballad "But Not For Me. "Wed, Thurs, Sat, Sun Matinees at 2pm;  Wed., Thurs, Fri, Sat Evenings at 7:30pm-The theater is located at 7901 North Federal Hwy., Boca Raton-Tickets: $75-$85, www.thewick.org or call 561-995-2333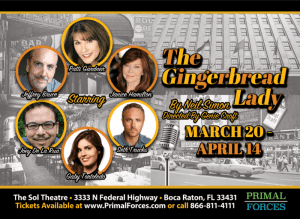 March 20 to April 14-The Gingerbread Lady-" One of Neil Simon's most mature comedies"…Orlando Sentinel; A major departure from Simon's previous lighthearted plays, The Gingerbread Lady is a more serious drama with comic overtones, and still with Simon's characteristic wit and humor at their brilliant best- At The Sol Theater, 3333 N Federal Highway, Boca Raton; Preview Nights: Wed-Thu Mar 20-21 at 8pm and ticket prices are $25;  Regular Performances: March 22 – Apr 14 and ticket prices are $30;  Fri and Sat and 8pm; Sun at 2pm;  For Tickets Call: 866-811-4111 Or visit us online at:  www.primalforces.com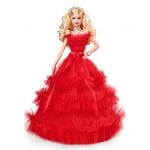 March 21 until April 6- The "Barbie Doll" Turns 60!  "The Art of Barbie–Homage to a Global Icon" exhibit will be open from noon to 8pm Thursdays, Fridays and Saturdays–Barbie is a fashion doll manufactured by the American toy company Mattel, Inc. and launched in March 1959-ArtGallery21.org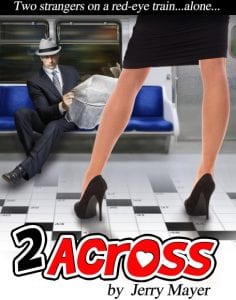 March 21 to 24- The Play "2 Across"-is called "A Comedy of Crosswords and Romance"-2 Across finds two strangers, a man and a woman, on board a San Francisco BART train at 4:30 a.m. Alone in the car, the only thing they have in common is that they are both doing the New York Times crossword puzzle. Soon the puzzles they unravel are more intriguing than any crossword puzzle could ever be. Executive Producer Ellen Wacher  said, "It also totally meets with our company's mission – to show people over the age of 50 living interesting and active and real lives. I was captivated by these characters' development, and I believe our audience will be too." Director Deborah Kondelik said, "One thing that is guaranteed though, is a delightful very early morning romp by two strangers on San Francisco's BART train. The tie that binds is that both of them are hard at work on the Saturday New York Times crossword puzzle. Although they tackle the puzzle with very different approaches, they soon discover commonalities that cannot be ignored. The stumbling block is that both are married . . . to someone else." For more information or tickets ($39) visit www.pigsdoflyproductions.com or by call 866-811-4111. Performances are on Thursday, Friday, and Saturday at 8 pm, and on Sunday at 5 pm. All performances will take place at Empire Stage, 1140 N. Flagler Drive, Fort Lauderdale, FL 33304.  To arrange for interviews, or for photos, please contact Carol Kassie at carol@nullcarolkassie.com  or 561-445-9244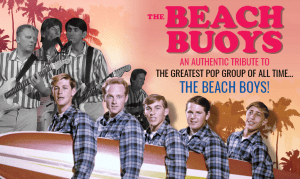 March 21- Beach Buoys-7:30pm-Don't miss this authentic tribute to the greatest pop group of all time…The Beach Boys! From the tight vocal arrangements to the striped shirts and the authentic, vintage guitars and amps, The Beach Buoys have done the research to effectively recreate a live Beach Boys performance from the mid 60's, and have even performed alongside Surf legends, Jan and Dean, The Beach Boys Band, and The Wrecking Crew. Their vintage guitars, amplifiers, and drums are the same as The Beach Boys used on stage. And equally important, The Beach Buoys' members aren't just seasoned musical pros, they're also fans; fans of the Southern California Surf scene, the Hotrod lifestyle, and the music that set the tone for the rest of the country to jump on board! Driven by their love, respect, and passion for the era, The Beach Buoys have succeeded in replicating the sound, look, and the vibe of the boys from Hawthorne!  at the Mizner Park Cultural Center -201 Plaza Real, Boca Raton , Florida 33432 ; Tickets are $35; For more info.and to purchase tickets, CLICK HERE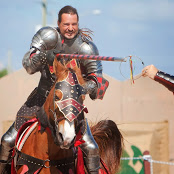 March 23 and 24 The Florida Renaissance Festival (Deerfield Beach) -Travel back in time to the 16th Century at the 27th Annual Florida Renaissance Festival, coming to Quiet Waters Park,  from 10:00 a.m. to Sunset! Over 100 Artisans selling their wares, Over 100 Performers to entertain, Kid's Kingdom, Entertainment and Food and Drink fit for a King! It's a Fun Family Event for All Ages!  This year's medieval shenanigans will span 6 weekends featuring Time Travelers (Feb. 16 – 18), Viking Invasion (Feb. 23-24), Wenches! (March 2-3), Swashbucklers and Sirens (March 9-10), Celts & Highlanders (March 16-17) and HARRY POTTER (March 23-24.) The other period elements remain the same: jousting on horseback, cockney accents from bearded storytellers, strumming lyres and beautiful curvy bodices. Come try archery, ax throwing or a pub crawl ($29 at 1pm and 3:30pm);At Quiet Waters Park, 401 Powerline Road in Deerfield-For more info.BE SURE TO  CLICK HERE, FOR  tickets, CLICK HERE
SAVE THE DATES:
                                                          APRIL
April 4 to 6, 2019- Boca Bacchanal-Wine & Food Weekend Set to Attract Over 2000 People from Throughout South Florida! Hosted by the Boca Raton Historical Society & Museum. Boca Bacchanal will bring together world class chefs from all over the United States, and distinguished vintners from all over the world, who will offer attendees the opportunity to enjoy scrumptious food and refreshing libations, while supporting an extremely worthy cause. What's new: The new location–at the Boca Raton Resort & Club and the addition of two new events to the weekend lineup:
Thursday evening, April 4, 2019, with an enticing new event– Bubbles & Burgers–at the Boca Resort's Beach Club. For more info, CLICK HERE!
On Friday evening, April 5, 2019, guests can enjoy themselves at one of the signature Vintner Dinners, which will be held in elegant homes and at historic locations. For more info, CLICK HERE!  Vintner Dinner guests will enjoy delectable five-course dinners, in intimate dinner party settings, where extraordinarily talented chefs and vintners will work in tandem to create truly memorable dining experiences.
On Saturday evening, April 6, another new event, the VIP Party–showcasing the featured vintners–will take place dockside, at the Boca Resort. Guests, who opt to attend this event, will also have the opportunity to tour a luxurious 90-foot Cheoy Lee yacht, before they head over to the Grand Tasting. For more info., CLICK HERE!
Also on Saturday, April 6-The festive finale, the Grand Tasting–will also be held on Saturday evening in the Boca Resort's Great Hall. Guests will have the opportunity to feast on small plates–which will comprise a unique dinner-by-the-bite–from over 20 superb restaurants, to sample over 130 wines from an array of impressive wineries and also have the opportunity to participate in live and silent auctions, for items ranging from vacations and dinners, to jewelry, handbags, and clothing, to artwork and electronics. For info. on the Grand Tasting, CLICK HERE!
For additional information or to purchase tickets, visit www.BocaBacchanal.com  or BocaHistory.org  or purchase tickets, by calling the Boca Historical Society at 561-395-6766, Ext.101 or stop into the Boca Historical Society at 71 North Federal Highway, in Boca Raton, Florida 33432.
APRIL 13- BACK BY POPULAR DEMAND!   MUST SEE THIS VIDEO!!! CLICK HERE!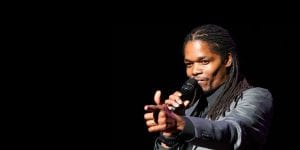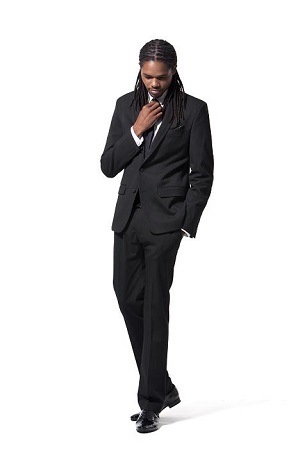 April 13-Singing Sensation From "America's Got Talent"- Eugene Landau Murphy! Sounds just like Frank Sinatra!  Hard to believe that voice!  The Sinatra-singing season six winner of NBC TV's "America's Got Talent!"  He was a former car washer and then his Columbia Records debut album spent six weeks at #1 on the Billboard Jazz chart. Landau's follow-up holiday CD "Christmas Made For Two" raised thousands for the Children's Home Society of West Virginia and received nationwide airplay including Sirius/XM's "Holly" channel. Landau's self-titled third album was recorded at the famed Capitol Records studios in Hollywood, CA where Sinatra had recorded some of his signature classics. Landau has performed dozens of sold out concerts around the world, headlining at Caesars Palace in Las Vegas, the Apollo Theater in New York, The Grove in Hollywood (for Tina Sinatra), the Fountainbleu in Miami Beach, with the Boston Pops Symphony Orchestra, at the Mercedes Benz Arena in Shanghai China, and for U.S. troops stationed across Europe. His memoir "From Washing Cars To Hollywood Star" was an Amazon #1 bestseller in the Jazz Books category, and a Readers' Favorite Award winner. Landau has been honored to perform with living legends including Patti Labelle, George Benson, and former members of the Temptations, Platters and Drifters. He has appeared on CNN, HLN, The Today Show, Fox and Friends, Tom Joyner, Access Hollywood, Entertainment Tonight, Wendy Williams, and dozens other other top media outlets. He gives back on a regular basis by donating his time and resources to a variety of other charitable causes and organizations, many in his home state of West Virginia. Groups he has supported include the Appalachian Children's Chorus, the West Virginia Music Hall of Fame, Walking Miracles, The Drug Free All Stars basketball team, March of Dimes, Diabetes Prevention, the West Virginia Affordable Housing Act, the Southern Leadership Conference, the Salvation Army, Veteran's Administration, an Armed Forces Entertainment tour of Germany for U.S. troops stationed there, the Musical Arts Guild, Shriners Hospital, React Children's Hospital, the Jewish Community Center of Pittsburgh, HospiceCare, Honor Flight, the United Way, and dozens of food banks, toy drives and senior center visits. In 2014, Landau was named one of the United States Jaycees Ten Outstanding Young Americans.   Location to be announced-   For more about Eugene Landau Murphy and to hear his voice, CLICK HERE

APRIL 20-PASSOVER DINNER FOR SINGLES! Celebrate this festive holiday with us; All are Welcome. The evening includes a brief Seder Service, a 4 course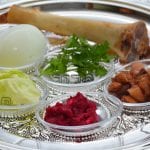 Gourmet Dinner, a glass of Traditional Kosher wine and live music by "It Takes Two" and dancing following dinner. Dinner is $50,  with a deposit of $25 Payable now and the deposit paid at The Pavilion: CLICK HERE      For the menu and more details, CLICK HERE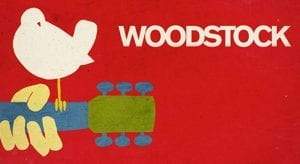 August 16, 17, 18-WOODSTOCK 50! In Watkins Glen, NY-Ready or not, the 2019 Woodstock lineup is here; Woodstock co-founder Michael Lang is celebrating the festival's 50th anniversary by staging a new multi-day event with JAY-Z, Miley Cyrus, Chance the Rapper, and The Black Keys to appear alongside veteran artists like Robert Plant, Santana, John Fogerty, and Dead & Company. Tickets to Woodstock 2019 go on sale beginning April 22nd. Visit the festival's website for more info.    To see bands and more info: CLICK HERE
___________________________________________________________________________________________

SPECIAL: Try Indoor Skydiving at iFLY Fort Lauderdale!   iFLY, the world's largest indoor skydiving operator, has announced the introduction of a first-of-its-kind virtual reality experience to complement current flight offerings. Consumers will "jump" at the chance to take indoor skydiving to new "heights," experiencing near-real-life skydiving sights in some of the nation's most beautiful destinations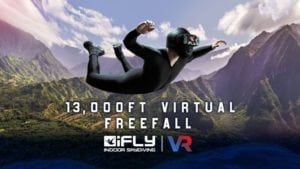 – like Southern California, Hawaii, Switzerland and Dubai without setting foot in (or out of) an airplane. Fliers will also see themselves seamlessly jumping from a plane through a hyper-realistic free-falling experience, with complete immersion via iFLY's state-of-the-art VR helmet and headset. The experience utilizes first-of-its-kind virtual reality technology application, powered by Samsung Gear VR headsets and iFLY's wind tunnel technology, allowing participants to combine the thrill of skydiving from the perspective of a professional skydiver all in a safe and controlled environment. "The idea of a virtual reality flight experience has been a dream of the iFLY brand for more than two decades, but the technology wasn't there," said Dave Kirchhoff, iFLY CEO. "VR headsets are nothing new but nobody is applying VR technology to real-life scenarios like this. We are truly pushing boundaries to make this iFLY experience one-of-a-kind by making the dream of flight more tangible and more real than ever before." All participating flyers must first complete iFLY's pre-flight training course and participate in several training flights before jumping into VR. The iFLY Virtual Reality Flight Experience is available to individuals ages eight and up. For more information and scheduling a visit to iFLY Fort Lauderdale, visit www.iflyworld.com/fort-lauderdale or call 954-280-4359.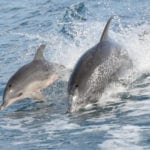 SPECIAL:  Dolphin Tours- Join the celebration and experience the beauty of wild dolphins! Ever since June 8th was officially declared World Oceans Day by the United Nations in 2009, the celebration has grown into a tidal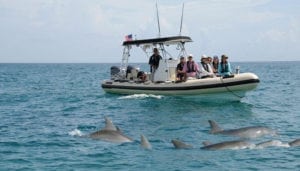 wave of activities around the world, aimed at increasing awareness about how oceans work and how their health is related to our own well being. Come and experience firsthand the beauty of seeing dolphins in the wild; Generally, morning tours start at 9 am, Sunset Tours start at 3 pm. For these special tours anyone 7 years and older is welcome. 

If you have younger children please let us know. For reservations or questions, contact us: Stefan at 561-762-6473  Taras Oceanographic Foundation |Email:  harzen@nulltaras.org |   CLICK HERE:  www.taras.org
NEXT WEEK AND MORE:  
---
SAVE THE DATES:
---
ONGOING EVENTS:
RESTAURANT NEWS:
(Note: For a complete listing of restaurant closings and openings, CLICK HERE)
RESTAURANT NEWS!  For Openings  & Closings,  CLICK HERE 
FLORIDA STONE CRAB SEASON- Now until May 15
Where to dine and "Get Stoned":
FOR SALE    

BEST OF

 

THE BEST…!

 
SEE ALL THE BEST of the BEST:  CLICK HERE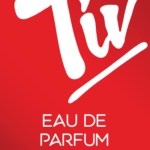 BEST NEW Designer Caribbean Fragrance   SPECIAL DISCOUNT     CLICK HERE
BEST Artist
BEST Home Painter 
BEST Voice Instructor
BEST Realtor, and more!
(Also, CHECK OUT THE ITALIAN AND ALSO VINTAGE DESIGNER HANDBAGS- AT GREAT PRICES) ….
AND MUCH MORE!
FACEBOOK
CHECK FACEBOOK FOR ALL OF OUR EVENT PHOTOS!
AND PLEASE "LIKE" OUR FAN PAGE!  CLICK HERE!
---
JOBS

-Networking, Job Boards, Job Fairs
The Lake Worth Playhouse seeks Theater Teachers- who are trained in acting, dancing, and singing for our 2018/19 classes. We need teachers who are motivated, disciplined, and who have worked with children. Evening availability is required. Please send all resumes to Cathy Randazzo at shonna@nulllakeworthplayhouse.org
Tunie's Natural Grocery & Vitamin Market-Now Hiring: Vitamin Specialist, Cashiers, Grocery Team Members and Graphic Designer-Experience preferred but not required; located at 5651 Coral Ridge Dr., Coral Springs, FL 33076  Apply within or email your resume to: Jobs@nullTunies.com
True Food Kitchen is still hiring talented team members, including servers, hosts/hostesses, prep cooks, pastry cooks, line cooks, wok cooks, back servers, dishwashers, pizza cooks and bartenders. Interested candidates  Call 561-419-8105 or visit https://www.truefoodkitchen.com/BocaRaton for locations and more information or follow @true_food_kitchen.
The Global Trade Chamber for dynamic and passionate entry level team for the following positions: Executive Assistant, Sales Executive, Event Planner, International Trade Specialist The candidates must speak fluent English and Spanish. All candidates submit resumes to mariarenee@nullglobaltradechamber.com Qualified candidates will be contacted for an interview.
Front Desk Job in Deerfield Beach- Seasonal front desk position in Deerfield Beach aesthetic laser/medical office doing front desk work for 2 to 3 months. $10 per hour. 954-480-2811. Ask for Carmen.
Prezzo's Restaurant in Boca- Hiring More Than 80 workers; Prezzo, an Italian restaurant concept being revived by Burt Rapoport and Dennis Max; Located at 5560 N. Military Trail, Suite 300, in the new Park Place plaza, which is located between Clint Moore and Yamato Roads in Boca Raton.
Big Easy Casino-(Formerly Mardi Gras) Open now with new renovations (following Hurricane Irma)-  For available job opportunities, CLICK HERE
Trans AM Trucking Group has an opening for a CDL Class A Owner Operator Truck Driver in their Jupiter location.  Excellent pay. For more info., CLICK HERE  or Apply here
---
ADOPT THE DOGGIES

NEWS:  Tri-County Animal Rescue is in great need of DOG WALKERS! We have several hundred dogs in our shelter, and they all need to be walked.  PLEASE come in- Tues, Thurs, Fri, Sat, Sun-10:30am to 4pm—come and help.
Tri County Animal Rescue- 21287 Boca Rio R0ad-Boca Raton 33433-Phone: 561-482-8110 – www.TriCountyAnimalRescue.com 
Personal Note:  I just took the one Sunday "class" to learn their procedures. Sign up! It's available at 8:45am every Sunday-  It helped!  I walked a couple of adorable, loving dogs today–it feels so rewarding to volunteer!

Try it!    P.S.  They desperately need gently used towels and blankets for the puppies; The dogs at Tri-County are dangerously low on canned dog food. Pedigree Traditional Meaty ground dinner with Chopped Chicken Canned Dog Food- Please help us by bringing in canned dog food to the shelter, as soon as possible.
Help us "Clear the Shelter"- (Most fees waived on large dogs-Thursday-Sunday 10:30am to 4pm)
Save a life; Adopt today!
PROTECT THE DOLPHINS

NEWS:  A UNIQUE AND MEANINGFUL GIFT: "ADOPT A WILD DOLPHIN"
I JUST "ADOPTED" a wild dolphin–His name is "Wonder"- I received a "Certificate of Adoption", a brief life history and color photograph of my dolphin–and a hard copy of the book "An Ocean of Inspiration"–The John Olguin Story.  Each dolphin has its own Facebook page (and there are 300 yet  to be adopted.) All this for only $30 +  $5 for shipping in the U.S.  ( Or, perhaps, just get a copy of this wonderful book for $15 +  $3 for shipping in the U.S. ) This makes a gift that truly supports a great cause. (Note: You will be helping a dolphin scientist with further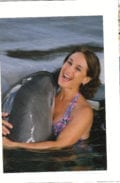 exploration, observation and research to help preserve these special mammals. Support the Palm Beach Dolphin Project- For info: harzen@nulltaras.org or  561-762-6473 Click here to watch this video of a dolphin show-   CLICK HERE  Note By Scientist, Explorer, Author, Dolphin Researcher-Dr. Stefan Harzan: If you have an opportunity to swim with dolphins…why not do it in the open ocean? There, the dolphins may stay close or have the freedom to swim away. It is so much better, because we meet them on their terms.
Contact to adopt your own dolphin: Harzen@nullTaras.org or 561-762-6473

VISIT OUR WILDLIFE REFUGE
HAVE YOU EVER BEEN TO OUR NATIONAL WILDLIFE REFUGE?    (It's RIGHT HERE IN BOYNTON BEACH!)
ARTHUR R. MARSHALL LOXAHATCHEE NATIONAL WILDLIFE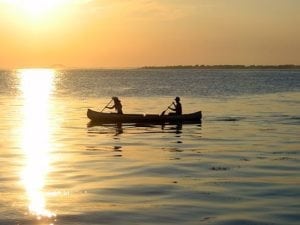 REFUGE
Activities: Bird & Nature Walks, Canoeing & Kayaking, Boating & Fishing, Hiking & Biking, Storytelling, Snail Kite Banding, Python Capture—and more:
Hiking, Guided Bird, Butterfly and Wildflower Walks, Early Morning Bird Walks on the Marsh Trail, Early Morning Bird Watch and Walk – Fly Out, Swamp Strolls, Roving Naturalist on Cypress Swamp Boardwalk or Marsh Trail, Tram Tours of the Marsh, Guided Canoe Trips, Full Moon Guided Canoe Trips, Annual Photography Contest, Annual Juried Art Contest – Loxahatchee Visions, Friends and Family Spring Fling Folk Music Festival, monthly meeting of the Sierra Club Loxahatchee Group (featuring speakers, group kayak or canoe outings)
The Arthur R. Marshall Loxahatchee National Wildlife Refuge preserves a portion of the once vast northern Everglades. It provides habitat and protection for endangered wildlife such as the snail kite and the wood stork and the formerly endangered American alligator.
The main entrance and Visitor Center are located at: 10216 Lee Road  – Boynton Beach, FL 33473  It is 2 miles south of Boynton Beach Boulevard, west off US 441/SR7.    Contact:  561-734-8303  or more info:  CLICK HERE
BEST TESTIMONIALS
In appreciation of Stepping Out Florida
In terms of energy and dedication, you far surpass the Energizer Bunny, putting in long hours with great professionalism to render a superb, well researched, constantly updated, much needed service to your many readers. Congratulations on making a major contribution to your community.
Frank F., September 25, 2017  

RE: Our New, Updated Website:
Congratulations!
Beautifully done and so user friendly too!
Bob, August 3, 2017
Robert R. Carter
Artistic and Founding President, Actor's Workshop & Repertory Co.
actorsrep.org          theatre000@nullaol.com           561-301-2588 

Howdy,
I love your efforts
You are amazing – your energy, your spirit, what you do w/ your site. I owe you so much
Thank you
Keith G., August 2, 2017 

Dear Stepping Out Florida,
I just had to write and tell you how much I love your newsletter!! It is seriously one of the best websites I have come across when it comes to giving out information on activities in the area and further.

Thank you so much for this site, you have no idea how helpful it has been!
Jacqueline S., February 20, 2017 

NEWS: Our Google Analytics : FOR STEPPING OUT FLORIDA:
             FROM:             Google My Business 
11,893 PEOPLE FOUND YOU ON GOOGLE     165 visited your website
INCREASED BY 54% FROM NOVEMBER 2017
WHAT CUSTOMERS ARE SAYING ABOUT YOU:
Congrats, Stepping Out Florida received a 5 star rating on Google  
Your photos reached a new record on Google!                        (Jan.1, 2019)
                                                               10,000
                                To Deby:  At Stepping Out Florida
People have seen your photos over 3,000 times, a new record for you on Google. Thanks for sharing.
| | | |
| --- | --- | --- |
| | |  EST. 12/25/08 |
 10,000