***************************************************************************
SteppingOutFlorida.com 

Things to do, Places to go, People to meet!

Enjoy "STEPPING OUT" on the town! 
WE ARE ON FIRE! 
************************************************************************* 

---
                             What's There To Do This Week?

THIS WEEK AT A GLANCE: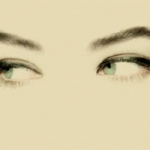 MAY 21  to  MAY 27
CLICK ON THE BLUE DAY OF THE WEEK BELOW FOR MORE THAN 25 THINGS TO DO EACH DAY!!!  
(LISTED BELOW ARE ONLY A FEW:)
Monday –    Symphonic Band of the Palm Beaches, Tech Talks, Summer Savings Pass, Oldies Night at American Rock, Karaoke, Networking,  Support Groups, Bridge
Tuesday –  Pavilion Renovation & Grand Re-Opening Party One Week from Today,  Investment Seminar, Salsa Night,  FREE Poker Tournament
Wednesday – Spring Trade Expo, Karaoke & POF Singles Group in Deerfield, Free Concert at Delray Marketplace (Eric O'Neil Trio-were on American Ido), Victor / Victoria-The Musical
Thursday –  Jazz Trio in Ft. Lauderdale, Spring Sip & Paint, Big Band Jazz, Karaoke at Muddy Waters
Friday  MEMORIAL WEEKEND BEGINS,  Friday Nights Under the Stars & Leiza Michaels sings, Legends Night in Delray,  The Ft. Lauderdale Home Design & Remodeling Show through Monday

Saturday –   MEMORIAL WEEKEND, Saturday Night Under the Stars & Richard Frank sings, Roar & Pour at the Palm Beach Zoo, Sip & Paint in Wellington, Delray Beach Craft Festival
Sunday  –  MEMORIAL WEEKEND, Soulful Sunday Brunch with singer Leiza Michaels, Singles Holiday Party, Save the Date Tuesday for Pavilion Grand Re-Opening Party,  Concert in Mizner Park Amphitheater (Ticketed), Israeli Dance Festival, Karaoke, Theater Matinees, Yoga in the Park, Brunches
NEXT WEEK…   AND AFTER THAT!….CLICK HERE
NEW RESTAURANTS! CLICK HERE 

NEWS! TRULUCK'S RESTAURANT and Mobu Fusion Cafe ARE CLOSED IN BOCA!  
NEWS! Camino Real Bridge will be closed–FOR ONE YEAR! The $9 million renovation project should take roughly 12 to 13 months.During that time, drivers will have to use the Palmetto Park Road bridge instead.
*********************************************************************
AND… SCROLL DOWN…LOOK AT ALL THIS INFORMATION!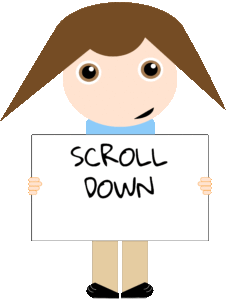 SPECIAL EVENTS
SAVE THE DATES
ONGOING EVENTS
RESTAURANT NEWS
FOR SALE
FACEBOOK
JOB OPENINGS
HAPPY HOURS!!!!   (CLICK HERE)  

SPECIAL EVENTS: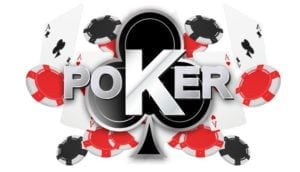 May 22-FREE Texas Hold'em Poker Tournaments!  Come and play EVERY Tuesday at O'Connors in Delray Beach, at 210 N. E. 2nd Street- The game starts at 7:30pm. Win big prizes! Have fun! Meet new friends! RSVP recommended-Call 561-654-0869 and it gives you extra chips and more information. (This is part of a FREE poker group that has created a social game without risking anything of value. All of the games are FREE to play and there are absolutely NO drink Minimums, NO cover charges, NO membership fees, and NO spending requirements of any kind.)  Join us! (NOTE: smoking venue)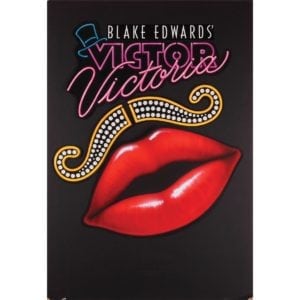 May 23-June 10-Victor / Victoria–Based on the 1982 hit movie of the same name that starred Julie Andrews, this musical comedy is set in the glamorous Paris nightlife of the 1930s. Desperately poor soprano, Victoria, and her friend, Toddy, hatch a plot to disguise the singer as a man–Count Victor Grazinski, doing drag on stage.   So you have a woman, pretending to be a man who performs as a woman. The play has music by Henry Mancini–it's funny, jazzy and very entertaining. At the Stage Door Theater, 8036 W. Sample Road in Margate-Performances on Wed, Fri, Sat  & Sunday- Tickets are $48.  For tickets: 954-344-7765 or StageDoorFL.org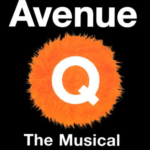 Until June 10-Avenue Q-Winner of the Tony "Triple Crown" for Best Musical, Best Score and Best Book, Avenue Q is part flesh and packed with heart. Filled with humor and a catchy score, not to mention puppets, this is a truly unique show that has quickly become a favorite for audiences everywhere. Although the show addresses humorous adult issues, it is similar to a beloved children's show since it's a place where puppets are friends, monsters are good, and life lessons are learned. Tickets to the upcoming production of Avenue Q are $55 each;  Purchase online through the Kravis Center's official website at kravis.org; by phone at 561-832-7469; or at the Kravis Center box office, 701 Okeechobee Blvd. in West Palm Beach.
*************************************************************************
NEXT WEEK AND MORE:  
*************************************************************************
---
SAVE THE DATES:
Incredible Predators 3D takes a detailed look at the remarkable strategies the Planet's top hunters use to succeed – deconstructing their tactics as never before. Advanced filming techniques, including the latest gyro stabilized cameras, put the audience right beside the predators as they hunt, whether on land or under the sea. Far from being a film about killing, Incredible Predators 3D focuses on strategy and the huge effort hunters must go in order to survive. In fact, most predators fail most of the time. It's why they are the hardest working animals on the Planet....
Continue reading
0 comments
Dream Big: Engineering Wonders of the World- brings today's greatest engineering marvels to the giant screen. From record-reaching skyscrapers to bridges soaring above the clouds to giant tunnel-boring machines navigating beneath our cities, audiences will experience the massive scale and the forces of nature that challenge their designers. Audiences will discover how imagination and human invention—even failure—turn ideas, dreams, and human needs into reality. The first giant-screen film to focus specifically on STEM, Dream Big celebrates the engineers who are pushing the limits of ingenuity and innovation in unexpected, amazing and forward-thinking ways. Together with its...
Continue reading
0 comments
Amazon Adventure 3D tells the epic, TRUE story of explorer Henry Bates' fascinating 11 year journey through the visually stunning and biodiverse Amazon rainforest as a young man who risks his life for science in the 1850's. As in any great detective story, audiences will experience, in immersive IMAX®, the compelling clues Bates unearths in his major discovery of the phenomenon of mimicry, whereby certain animals adopt the look of others that helps them deceive predators and gain an advantage to survive. Little known to the public, Bates made other crucial contributions to biology: identifying 8,000...
Continue reading
0 comments
***************************************************************************
---
ONGOING EVENTS:
A program offers Bank of America and Merrill Lynch credit and debit card holders the opportunity to visit more than 175 of the most popular cultural institutions in the United States free of charge on the first full weekend of every month. Who is eligible? To qualify, simply present your active Bank of America® or Merrill Lynch® credit or debit card along with a photo ID to gain one free general admission to any participating institution. Cardholders only; guests are not eligible for free admission. Excludes special exhibitions, ticketed shows and fundraising events. SEE LIST...
Continue reading
0 comments
***************************************************************************
RESTAURANT NEWS:
(Note: For a complete listing of restaurant closings and openings, CLICK HERE)
Openings and events: Newly opened this week!!!  SQUARE ONE AMERICAN RESTAURANT-On Glades and Butts Roads., Boca Raton (Formerly Brewzzi's) THE LOCALE-New Latin American Fusion-499 S. Federal Hwy., Boca 33432 Phone: 561-325-800 (Formerly The Little Chalet) TRUE FOOD KITCHEN, co founder Dr. Andrew Weil, M.D., expert on healthy lifestyle–in Town Center Mall (Formerly Stir Crazy) _________________________________________________________________ AVANT–In place of the former Solita's and Mastino- 25 NE 2nd Avenue in Delray BLUE MOON Mexican Cafe- A New Jersey-based chain, has opened its first Florida location in Boca Raton at 6897 Southwest 18th Street. BURTON'S GRILL– 5580 N. Military Trail, Boca...
Continue reading
0 comments
Here's the deal: We promise this won't be a Hawaiian themed restaurant. We promise to use super-top quality, responsibly sourced fish – we're really into that. We promise not to annoy you with constant pictures of Poké bowls on Instagram.Located at 555 N. Federal Hwy, Boca Raton-For more info., click here
Continue reading
0 comments
Luigi di Roma Italian Ristorante-(formerly Frank & Dino's)-718 S Federal Hwy, Deerfield Beach, FL 33441 Phone:  954-531-6151
Continue reading
0 comments
Ouzo Bay in Boca brings the Mediterranean to you with daily wild catches from around the world, grass fed lamb, and prime dry aged meats and authentic Greek fare. Fish are flown in daily from various regions; The Bronzino just arrived from Patras. The lamb chop mint was harvested yesterday. The kalitsounia recipe is from Crete.  Say Opa! in our world class bar and lounge. Located at 201 Plaza Real-Boca Raton, Florida 33432  561-757-0082
Continue reading
0 comments
Our loyal customers make us feel like a SLAM DUNK!  Thank you for being a loyal customer!  Continue reading to see this week's SPECIALS!   JByrd's Muddy Waters Restaurant  2237 W Hillsboro Blvd.   Deerfield Beach 33442   www.MuddyWatersRestaurant.com    HERE'S WHAT THEY'RE SAYING: "Great local bar/restaurant! Yummy food, cheap drinks, and friendly staff." -Melissa Lernerberg, Facebook         "A favorite vacation destination! We go there as soon as we arrive in Boca Raton!" -Patricia Meech, Facebook THIS WEEK'S SPECIAL!  Enjoy a FREE Cup of Soup or Dessert With The Purchase Of $30 Or More!!! ABOUT THE SPECIAL...
Continue reading
0 comments
******************************************************************************
FOR SALE    

BEST OF

 

THE BEST…!

 
SEE ALL THE BEST of the BEST:  CLICK HERE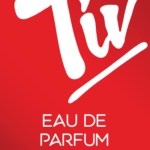 BEST NEW Designer Caribbean Fragrance   SPECIAL DISCOUNT     CLICK HERE
BEST Artist
BEST Home Painter 
BEST Voice Instructor
BEST Realtor , and more!
(Also, CHECK OUT THE ITALIAN AND ALSO VINTAGE DESIGNER HANDBAGS- AT GREAT PRICES) ….
AND MUCH MORE!
*********************************************************************************
FACEBOOK
CHECK FACEBOOK FOR ALL OF OUR EVENT PHOTOS!
AND PLEASE "LIKE" OUR FAN PAGE!  CLICK HERE!
********************************************************************************
---

JOBS-Networking, Job Boards, Job Fairs
 INFORMATION FOR NEW RESTAURANT IN BOCA 
Tunie's Natural Grocery & Vitamin Market-Now Hiring: Vitamin Specialist, Cashiers, Grocery Team Members and Graphic Designer-Experience preferred but not required; located at 5651 Coral Ridge Dr., Coral Springs, FL 33076  Apply within or email your resume to: Jobs@nullTunies.com
True Food Kitchen opened a month ago but still hiring talented team members, including servers, hosts/hostesses, prep cooks, pastry cooks, line cooks, wok cooks, back servers, dishwashers, pizza cooks and bartenders. Interested candidates  Call 561-419-8105 or visit https://www.truefoodkitchen.com/BocaRaton for locations and more information or follow @true_food_kitchen.
The Global Trade Chamber for dynamic and passionate entry level team for the following positions: Executive Assistant, Sales Executive, Event Planner, International Trade Specialist
The candidates must speak fluent English and Spanish. All candidates submit resumes to mariarenee@nullglobaltradechamber.com Qualified candidates will be contacted for an interview.
Front Desk Job in Deerfield Beach- Seasonal front desk position in Deerfield Beach aesthetic laser/medical office doing front desk work for 2 to 3 months. $10 per hour. 954-480-2811. Ask for Carmen.
Prezzo's Restaurant in Boca- Hiring More Than 80 workers; Prezzo, an Italian restaurant concept being revived by Burt Rapoport and Dennis Max, is hiring for the restaurant's November opening. Located at 5560 N. Military Trail, Suite 300, in the new Park Place plaza, which is located between Clint Moore and Yamato Roads in Boca Raton.
Mardi Gras Casino-Open now with new renovations following Hurricane Irma- accepting applications submitted through our website. For available job opportunities, CLICK HERE
Trans AM Trucking Group has an opening for a CDL Class A Owner Operator Truck Driver in their Jupiter location.  Excellent pay. For more info., CLICK HERE  or Apply here
******************************************************************
---
ADOPT THE DOGGIES

NEWS:  Tri-County Animal Rescue is in great need of DOG WALKERS! We have several hundred dogs in our shelter, and they all need to be walked.  PLEASE come in- Tues, Thurs, Fri, Sat, Sun-10:30am to 4pm—come and help.
Tri County Animal Rescue- 21287 Boca Rio R0ad-Boca Raton 33433-Phone: 561-482-8110 – www.TriCountyAnimalRescue.com 
Personal Note:  I just took the one Sunday "class" to learn their procedures. Sign up! It's available at 8:45am every Sunday-  It helped!  I walked a couple of adorable, loving dogs today–it feels so rewarding to volunteer!

Try it!    P.S.  They desperately need gently used towels and blankets for the puppies; The dogs at Tri-County are dangerously low on canned dog food. Pedigree Traditional Meaty ground dinner with Chopped Chicken Canned Dog Food- Please help us by bringing in canned dog food to the shelter, as soon as possible.
Help us "Clear the Shelter"- (Most fees waived on large dogs-Thursday-Sunday 10:30am to 4pm)
Save a life; Adopt today!
****************************************************************************************
---
PROTECT THE DOLPHINS

NEWS:  A UNIQUE AND MEANINGFUL GIFT: "ADOPT A WILD DOLPHIN"
I JUST "ADOPTED" a wild dolphin–His name is "Wonder"- I received a "Certificate of Adoption", a brief life history and color photograph of my dolphin–and a hard copy of the book "An Ocean of Inspiration"–The John Olguin Story.  Each dolphin has its own Facebook page (and there are 300 yet  to be adopted.) All this for only $30 +  $5 for shipping in the U.S.  ( Or, perhaps, just get a copy of this wonderful book for $15 +  $3 for shipping in the U.S. ) This makes a gift that truly supports a great cause. (Note: You will be helping a dolphin scientist with further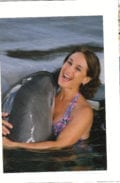 exploration, observation and research to help preserve these special mammals. Support the Palm Beach Dolphin Project- For info: harzen@nulltaras.org or  561-762-6473 Click here to watch this video of a dolphin show-   CLICK HERE  Note By Scientist, Explorer, Author, Dolphin Researcher-Dr. Stefan Harzan: If you have an opportunity to swim with dolphins…why not do it in the open ocean? There, the dolphins may stay close or have the freedom to swim away. It is so much better, because we meet them on their terms.
Contact to adopt your own dolphin: Harzen@nullTaras.org or 561-762-6473

*********************************************************************************
---
VISIT OUR WILDLIFE REFUGE
HAVE YOU EVER BEEN TO OUR NATIONAL WILDLIFE REFUGE?    (It's RIGHT HERE IN BOYNTON BEACH!)
ARTHUR R. MARSHALL LOXAHATCHEE NATIONAL WILDLIFE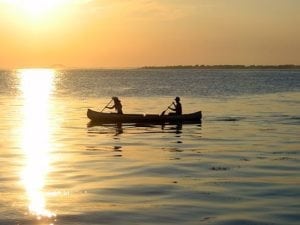 REFUGE
Activities: Bird & Nature Walks, Canoeing & Kayaking, Boating & Fishing, Hiking & Biking, Storytelling, Snail Kite Banding, Python Capture—and more:
Hiking, Guided Bird, Butterfly and Wildflower Walks, Early Morning Bird Walks on the Marsh Trail, Early Morning Bird Watch and Walk – Fly Out, Swamp Strolls, Roving Naturalist on Cypress Swamp Boardwalk or Marsh Trail, Tram Tours of the Marsh, Guided Canoe Trips, Full Moon Guided Canoe Trips, Annual Photography Contest, Annual Juried Art Contest – Loxahatchee Visions, Friends and Family Spring Fling Folk Music Festival, monthly meeting of the Sierra Club Loxahatchee Group (featuring speakers, group kayak or canoe outings)
The Arthur R. Marshall Loxahatchee National Wildlife Refuge preserves a portion of the once vast northern Everglades. It provides habitat and protection for endangered wildlife such as the snail kite and the wood stork and the formerly endangered American alligator.
The main entrance and Visitor Center are located at: 10216 Lee Road  – Boynton Beach, FL 33473  It is 2 miles south of Boynton Beach Boulevard, west off US 441/SR7.    Contact:  561-734-8303  or more info:  CLICK HERE
*********************************************************************************************
BEST TESTIMONIALS
In appreciation of Stepping Out Florida
In terms of energy and dedication, you far surpass the Energizer Bunny, putting in long hours with great professionalism to render a superb, well researched, constantly updated, much needed service to your many readers. Congratulations on making a major contribution to your community.
Frank F., September 25, 2017  

—————————————————
RE: Our New, Updated Website:
Congratulations!
Beautifully done and so user friendly too!
Bob, August 3, 2017
Robert R. Carter
Artistic and Founding President, Actor's Workshop & Repertory Co.
actorsrep.org          theatre000@nullaol.com           561-301-2588 

——————————————————-
Howdy,
I love your efforts
You are amazing – your energy, your spirit, what you do w/ your site. I owe you so much
Thank you
Keith G., August 2, 2017 

——————————————————-
Dear Stepping Out Florida,
I just had to write and tell you how much I love your newsletter!! It is seriously one of the best websites I have come across when it comes to giving out information on activities in the area and further.

Thank you so much for this site, you have no idea how helpful it has been!
Jacqueline S., February 20, 2017 

****************************************************************************
NEWS: Our Google Analytics on January 10, 2018: FOR STEPPING OUT FLORIDA:
             FROM:             Google My Business 
11,893 PEOPLE FOUND YOU ON GOOGLE     165 visited your website
INCREASED BY 54% FROM NOVEMBER 2017
WHAT CUSTOMERS ARE SAYING ABOUT YOU:
Congrats, Stepping Out Florida received a 5 star rating on Google  
*********************************************************************************
    Special Message:
Stepping Out Florida extends deepest sympathy as we learned today of the passing of JByrd, owner of Muddy Waters, a wonderful man, and a very special client of ours. Read this, on their website today: