***************************************************************************
SteppingOutFlorida.com 

Things to do, Places to go, People to meet!

Enjoy "STEPPING OUT" on the town! 
WE ARE ON FIRE! 
************************************************************************* 

---

   What's There To Do This Week?
 
THIS WEEK AT A GLANCE:   
DECEMBER 10  to    DECEMBER 16
CLICK ON THE BLUE DAY OF THE WEEK BELOW FOR MORE THAN 25 GREAT THINGS GOING ON EACH DAY!!!  
LISTED BELOW ARE ONLY A FEW!
Monday –    Monday Night Football,  Venetian Wine-Pairing Dinner, Bethlehem Revisited, Stone Crab Season,  Karaoke, Trivia Contests,  Improv, Happy Hour Specials, Networking, Music Jams
Tuesday "It Takes Two" performs, NFL Champ Emmitt Smith speaks, Bethlehem Revisited, Wine by the Bay event,  Israeli and International Folk Dancing, Jam Nights
Wednesday –Ballroom & Latin Dancing,  Classic Film "White Christmas," New Plays Open: Hello Dolly, Annie, The Wiz, Meet the Scientist Lecture, Holistic Chamber Event, Hoffman's Chocolates Winter Wonderland, Networking, Trivia Night at the Brewery, Wine Wednesday, Improv
Thursday –Karaoke at Muddy Waters,  Palm Beach Food & Wine Fest, Art Exhibition Opens,  Theater, Trivia Contests
Friday   Boat Parade, Free Concert in Delray, The Play "Breadcrumbs", Art Walk, The Nutcracker Ballet

Saturday –  Holiday Party with Cachet Band, Winterfest Boat Parade, The Nutcracker Ballet,  Theater,   Green Markets
Sunday  – Mike Burstyn performs, Sunday Brunch with singer Leiza Michaels,  Theater, The Nutcracker Ballet, Karaoke in Delray
________________________________________________________________________________________________________________________
NEXT WEEK…   AND AFTER ….CLICK HERE                                                                                                                                              
SCROLL DOWN TO SEE

"SPECIAL EVENTS"

 !!!
____________________________________________________________________________________________________
RESTAURANT NEWS!  For Openings  & Closings,  CLICK HERE 
FLORIDA STONE CRAB SEASON- Now until May 15
Where to dine and "Get Stoned":
Ouzo Bay

-Every week starting this Monday and Tuesday-All-you-can-eat: $79.99/person: Includes medium stone crab claws, starter soup or salad + one side-To make a reservation, call 561-757-0082. Located in Mizner Park, 201 Plaza Real, Boca Raton;  
Catfish Deweys

restaurant in Fort Lauderdale started serving fresh claws on Tuesday, including its popular all-you-can-eat stone crab special for $76.95 (mediums, excluding tax and tip).   954-566-5333
Prime and Baciami-

All-you-can-eat Stone Crab Dinner served with soup or salad and chef side-MKT Price-($69.95) At Prime on Wednesday from 5pm to 9pm; At Baciami on Thursday from 5pm to 9pm- Advance dinner reservations required-For more info:   PrimeDelray.com  BaciamiItaliano.com 
Truluck's

restaurants in Fort Lauderdale and Miami also had stone crabs in stock on Tuesday, and started running television ads for its Mondays-only unlimited crab promotion, which tentatively will ask $85 (subject to market fluctuations) for unlimited medium stone crab claws, soup or salad, and one side dish, excluding tax, tip and drinks.)
___________________________________________________________
JUST

 S

CROLL DOWN……WHAT INTERESTS YOU?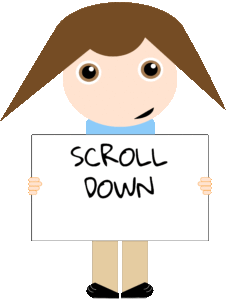 SPECIAL EVENTS-     Scroll down!
SAVE THE DATES-     Scroll down!
ONGOING EVENTS- Scroll down!
RESTAURANT NEWS- Scroll down or  (CLICK HERE)
FOR SALE-                       Scroll down!
FACEBOOK-                    Scroll down!
JOB OPENINGS-           Scroll down!
HAPPY HOURS!!!!         Scroll down or (CLICK HERE)  

SPECIAL EVENTS: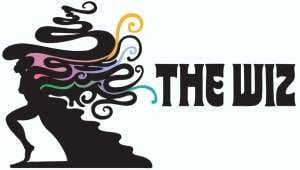 December 12 to 31-The Wiz – Stage Door Theatre's third production in their new home in Lauderhill is an exuberant journey down the yellow brick road! Based the L. Frank Baum's classic "The Wonderful Wizard of Oz", The Wiz is a dazzling mix of rock, gospel, and soul music, and told in the context of African American Culture. The family friendly musical will run  at the Lauderhill Performing Arts Center (LPAC) through December 31st. The winner of 7 Tony Awards, including Best Musical, and 5 Drama Desk Awards, The Wiz retells Baum's tale of Dorothy, who is transported by a tornado to a world of Munchkins, witches, and magic. On her way to the Emerald City to meet the Wizard of Oz, who she believes can help her get back to Kansas, she encounters the Scarecrow, the Tin Man, and the Cowardly Lion – friends who help her battle the Wicked Witch of the West – and eventually learn that there really is 'no place like home'. The Wiz will be directed by Lloyd Culbreath who brings years of theatrical experience to the production. He has performed on Broadway, and on tour for over 25 years as a dancer, singer, actor, teacher, dance captain, stage manager, and assistant and associate choreographer. The LPAC theatre is located at 3800 NW 11th Place, Lauderhill,  33311, (in the Central Broward Regional Park on the North East corner of Sunrise Boulevard and 441 (State Road 7). Tickets for The Wiz range from $48 to $58 for performances on Wed., Fri., Sat. & Sun.  Call the box office at 954-344-7765 or visit  www.stagedoorfl.org or on the LPAC website at lpacfl.com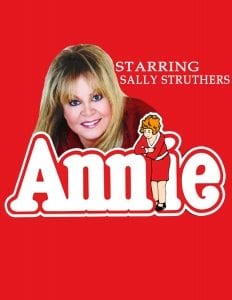 December 12 to 23-Annie-Sally Struthers stars as "Miss Hannigan" the devilish head mistress of the Girls Orphanage in this six-time Tony-winning musical based on the classic comic strip. Set during America's Depression, a curly red-headed orphan girl named Annie, brings hope to her fellow orphans and a lonely billionaire alike. The play features classic songs such as "Tomorrow" and "Easy Street" all accompanied by a live orchestra-At  7:30pm-Price: $75.00 to $85.00-The Wick Theatre & Costume Museum, 7901 N. Federal Highway, Boca Raton, FL For tickets; 561-995-2333 or wick.org     Performances Wednesday-Sunday until December 23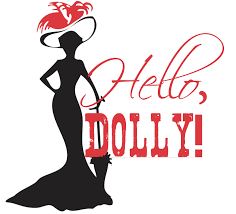 December 12 to 16-Hello Dolly– with Betty Buckley- Based on Thornton Wilder's 1938 stage comedy "The Merchant of Yonkers" and re-titled "The Matchmaker"-Then "Hello Dolly" debuted on Broadway in 1964 and became Carol Channing's signature role as well as a real box-office blockbuster-The score by Jerry Herman, now a Palm Beach resident, includes "Before the Parade Passes By" and the title song, of course-For info and tickets: Kravis.org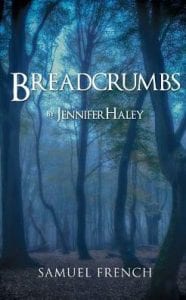 December 14 to 23-"Breadcrumbs", A Dark Fairy Tale with a Time-Bending Twist-Presented by Primal Forces-The play, written by Jennifer Haley, is an emotional drama that keeps the audience off-balance as it zips back and forth in time between a dark past and an uncertain future. "Breadcrumbs is a complex, time-travel drama in which an aging writer doesn't know if the mysterious new stranger in her life can help unravel her past…or if she has darker intentions. The roles require great virtuosity of the actresses, and we are thrilled to have Angie Radosh and Jacqueline Laggy in this production, " said Director Keith Garsson. Theories of identity are put under the microscope in this time-bending drama as reclusive fiction writer (Angie Radosh) with a fragile mental state must depend upon a troubled young caretaker (Jaqueline Laggy) to complete her latest project. In a symbiotic battle of wills, they delve into the dark woods of the past, unearthing secrets that shatters their notions of language, loneliness and essential self.   Performances are Fri & Sat at 8pm, Sun at 2pm; Tickets $30-$35 at www.primalforces.com or call 866-811-4111.
2019- SAVE THE DATES: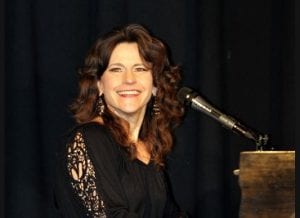 January 3 -Tapestry, The Carole King Songbook-8pm-The premier musical tribute to Carole King. This show recreates the sound and vibe of a 1970's Carole King concert experience following her legendary album, "Tapestry." You will be transported back to the iconic image of her multi-million selling album of 1971. Impeccable attention to detail is taken in recreating a respectful and accurate musical presentation of piano and vocals, just as they were. This performance will take you on a journey back to those great recordings!  Presented by Stellar Entertainment;  Tickets $35 and $45;  Groups 10+ receive a $3 per ticket discount.Held at The Crest Theater, Old School Square, 51 N. Swinton Avenue, Delray Beach-  Call the Box Office at 561-243-7922 ext. 1 or CLICK HERE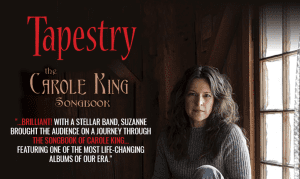 January 4 -Tapestry, The Carole King Songbook– 7:30pm-The premier musical tribute to Carole King, presented by Stellar Entertainment. This show recreates the sound and vibe of a 1970's Carole King concert experience following her legendary album, "Tapestry." You will be transported back to the iconic image of her multi-million selling album of 1971. Impeccable attention to detain is taken in recreating a respectful and accurate musical presentation of piano and vocals, just as they were. This performance will take you on a journey back to those great recordings! During the 70's & 80's, Carole played solo, with acoustic musicians, and a full band with horns during this period. This show is performed in any of those formats. Tapestry not only presents the record-breaking, Grammy-winning album of the same name, but is a retrospective of the iconic songwriting team of Goffin and King, and her hits that continued into the 70's. This prolific team wrote chart-topping hits for artists such as Aretha Franklin, Bobby Vee, The Beatles, James Taylor, the Drifters, Donny Osmond…and the list goes on. You will feel the Earth Move under your feet with this show. At the Mizner Park Cultural Arts Center-201 Plaza Real, Boca Raton , Florida 33432  Tickets are $35; For more info. and tickets, CLICK HERE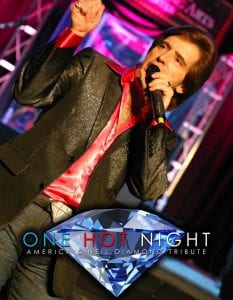 February 22-One Hot Night: Neil Diamond Tribute- 8pm-A ten-piece band from New York replicates Neil Diamond's career from start to today. There are other tributes to Neil Diamond, but nothing compares to One Hot Night. This show brings a sound, costumes, a stage, and light show that is second to none. This show reproduces Neil's many styles and vocal changes from the start of his career up to the present. The band has some of the most talented musicians to ever play in a tribute show. They have played and collaborated with Gloria Estefan, Jon Secada, Michael Jackson, Enrique and Julio Iglesias, Bruce Springsteen, Tommy James, and Gary U.S. Bonds to name a few. So, if you want an exciting evening of entertainment of one of the biggest contemporary artists in the world then Diamond One Hot Night is your show. From the sounds of the horns in "Holly Holy" to the pounding of the drums in "America," One Hot Night will not disappoint. It's exciting, it's energy, it's colorful. At the Parker  Playhouse, Fort Lauderdale-For Ticket Info, CLICK HERE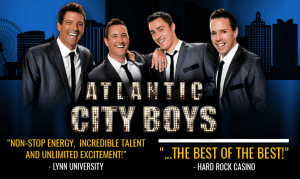 March 14-Atlantic City Boys-These are four dynamic lead singers who have wowed audiences at Las Vegas, Walt Disney World, Atlantic City, as well as cruise ships around the world. Their show is an exciting mix of world-class vocals and interactive comedy, featuring the rock 'n' roll harmonies of The Beach Boys, The Drifters, the Bee Gees and, of course, Frankie Valli and the Four Seasons. The boys have performed with many greats, from Jay Leno to Huey Lewis, Pattie LaBelle and the Temptations! Don't miss your chance to see them perform live at the Mizner Park Cultural Center -201 Plaza Real, Boca Raton , Florida 33432 ; Tickets are $35; For more info. and to purchase tickets, CLICK HERE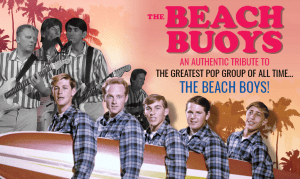 March 21- Beach Buoys-7:30pm-Don't miss this authentic tribute to the greatest pop group of all time…The Beach Boys! From the tight vocal arrangements to the striped shirts and the authentic, vintage guitars and amps, The Beach Buoys have done the research to effectively recreate a live Beach Boys performance from the mid 60's, and have even performed alongside Surf legends, Jan and Dean, The Beach Boys Band, and The Wrecking Crew. Their vintage guitars, amplifiers, and drums are the same as The Beach Boys used on stage. And equally important, The Beach Buoys' members aren't just seasoned musical pros, they're also fans; fans of the Southern California Surf scene, the Hotrod lifestyle, and the music that set the tone for the rest of the country to jump on board! Driven by their love, respect, and passion for the era, The Beach Buoys have succeeded in replicating the sound, look, and the vibe of the boys from Hawthorne!  at the Mizner Park Cultural Center -201 Plaza Real, Boca Raton , Florida 33432 ; Tickets are $35; For more info.and to purchase tickets, CLICK HERE

SPECIAL: Try Indoor Skydiving at iFLY Fort Lauderdale!   iFLY, the world's largest indoor skydiving operator, has announced the introduction of a first-of-its-kind virtual reality experience to complement current flight offerings. Consumers will "jump" at the chance to take indoor skydiving to new "heights," experiencing near-real-life skydiving sights in some of the nation's most beautiful destinations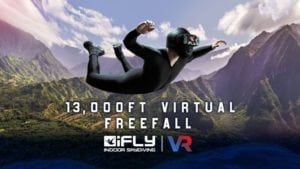 – like Southern California, Hawaii, Switzerland and Dubai without setting foot in (or out of) an airplane. Fliers will also see themselves seamlessly jumping from a plane through a hyper-realistic free-falling experience, with complete immersion via iFLY's state-of-the-art VR helmet and headset. The experience utilizes first-of-its-kind virtual reality technology application, powered by Samsung Gear VR headsets and iFLY's wind tunnel technology, allowing participants to combine the thrill of skydiving from the perspective of a professional skydiver all in a safe and controlled environment. "The idea of a virtual reality flight experience has been a dream of the iFLY brand for more than two decades, but the technology wasn't there," said Dave Kirchhoff, iFLY CEO. "VR headsets are nothing new but nobody is applying VR technology to real-life scenarios like this. We are truly pushing boundaries to make this iFLY experience one-of-a-kind by making the dream of flight more tangible and more real than ever before." All participating flyers must first complete iFLY's pre-flight training course and participate in several training flights before jumping into VR. The iFLY Virtual Reality Flight Experience is available to individuals ages eight and up. For more information and scheduling a visit to iFLY Fort Lauderdale, visit www.iflyworld.com/fort-lauderdale or call 954-280-4359.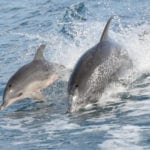 SPECIAL:  Dolphin Tours- Join the celebration and experience the beauty of wild dolphins! Ever since June 8th was officially declared World Oceans Day by the United Nations in 2009, the celebration has grown into a tidal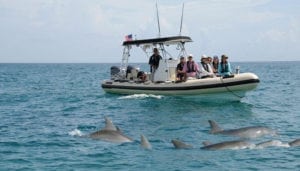 wave of activities around the world, aimed at increasing awareness about how oceans work and how their health is related to our own well being. Come and experience firsthand the beauty of seeing dolphins in the wild; Generally, morning tours start at 9 am, Sunset Tours start at 3 pm. For these special tours anyone 7 years and older is welcome. 

If you have younger children please let us know. For reservations or questions, contact us: Stefan at 561-762-6473  Taras Oceanographic Foundation |Email:  harzen@nulltaras.org |   CLICK HERE:  www.taras.org
*************************************************************************
NEXT WEEK AND MORE:  
*************************************************************************
---
SAVE THE DATES:
An Afternoon with Jeffrey Wands, Psychic Medium-2pm- at Boca Black Box Jeffrey Wands is returning to The Boca Black Box! Jeffrey Wands has hosted his own radio show in New York for many years. Currently, his show, Psychic Sundays, can be heard on WALK 97.5 FM, and is also accessible on the internet through www.walkradio.com. He is a welcomed, regular guest on radio programs across the country and has also made many television appearances, including Extreme Makeover: Home Edition, Maury, Today Show and A&E's Mediums: We See Dead People to name just a few. Jeffrey's...
Continue reading
0 comments
***************************************************************************
---
ONGOING EVENTS:
Woofing Waters Dog Park & Marina at Quiet Waters Park—Grand Opening ceremonies-2:30pm- Giveaways, K9 demonstrations, photo ops and more- The 2 acre-space in the NW corner of the park includes separate areas (grass and hard surface) for large and small dogs with assorted water features. Cost is $5 for a daily pass, $25 per household for a seasonal pass which is also good at Barkham at Markham Park. For information on vaccination rules and other guidelines, call 954-357-5100 or Broward.org   (Opened October 12, 2018)
Continue reading
0 comments
Zumba Gold-For ages 50 years old and up. Zumba combines invigorating Latin-inspired dance music and moves including; merengue, salsa and flamenco to improve physical health, balance, memory and posture.   To locate classes near you, call: 954-925-3755-or contact a specific instructor: Alexia Badnani, Stonebridge Boulevard,  Clint Moore Road, Boca Raton; ALSO:  classes at Loibels Fitness Center, 2880 N. Federal Hwy., Boca Raton 33431 call 561-609-9923 or email: Loibels@LoibelsFitness .com    ALSO: Zumba® Gold with Hugo: This class features exotic rhythms set to high energy Latin music and international beats. ALL Levels ***ZUMBA® GOLD is a Beginner / Senior...
Continue reading
0 comments
To Check out the current IMAX Movies, Traveling Exhibits, Permanent Exhibits, Special Eventsetc.:  Museum of Discovery and Science & AutoNation IMAX 3D Theater, 401 S.W. Second Street • Fort Lauderdale, FL 33312   954-713-0904 www.mods.org There is always something new happening at the Museum of Discovery and Science! There are hundreds of interactive exhibits including an outdoor Science Park, take a ride on the Everglades Airboat Adventure, experience hurricane force winds in the Storm Center, dig for fossils alongside a giant prehistoric megalodon, get close to a confrontation between a saber-toothed cat and an Imperial mammoth, and...
Continue reading
0 comments
FYI: Boca Raton Public Library Offers Free Tutoring Help For Area Students-Area K-12.  Students now have free access to professional tutors from the Tutor.com Learning Suite, an online service from The Princeton Review, thanks to a recent donation from the Friends of the Boca Raton Public Library. All Boca Raton student library users have access to work with a personal tutor at no cost to them and at their convenience online." Through Tutor.com, students can get help with math, science, English, Spanish, social studies, writing, and ACT and SAT prep. "Through Princeton Review's SAT/ACT Essentials...
Continue reading
0 comments
***************************************************************************
RESTAURANT NEWS:
(Note: For a complete listing of restaurant closings and openings, CLICK HERE)
Openings and events:  Alphabetically: AVANT–In place of the former Solita's and Mastino- 25 NE 2nd Avenue in Delray BURTON'S GRILL– 5580 N. Military Trail, Boca In the new shops on Military Trail, Boca Raton 33431 CRAZY UNCLE MIKE'S BREWHOUSE–It's a brewery serving food, live music and sports watching-Happy Hour menu Monday-Friday, 4 to 7 p.m.; Sunday-Thursday, 11 p.m. to 1 a.m. (late night Happy Hour). With Executive Chef Tara Abrams, formerly of 32 East; Crazy Uncle Mike's, 6450 N. Federal Highway, Boca Raton; 561-931-2889; facebook.com/crazyunclemikes DON CHEPO'S TACO SHOP-  at 6897 Southwest 18th Street(formerly Blue Moon)-include dishes for...
Continue reading
0 comments
Our loyal customers make us feel like a SLAM DUNK!  Thank you for being a loyal customer!  Continue reading to see this week's SPECIALS!   JByrd's Muddy Waters Restaurant  2237 W Hillsboro Blvd.   Deerfield Beach 33442   www.MuddyWatersRestaurant.com  HERE'S WHAT THEY'RE SAYING: "Great local bar/restaurant! Yummy food, cheap drinks, and friendly staff." -Melissa Lernerberg, Facebook         "A favorite vacation destination! We go there as soon as we arrive in Boca Raton!" -Patricia Meech, Facebook                                            ...
Continue reading
0 comments
******************************************************************************
FOR SALE    

BEST OF

 

THE BEST…!

 
SEE ALL THE BEST of the BEST:  CLICK HERE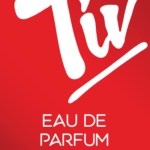 BEST NEW Designer Caribbean Fragrance   SPECIAL DISCOUNT     CLICK HERE
BEST Artist
BEST Home Painter 
BEST Voice Instructor
BEST Realtor , and more!
(Also, CHECK OUT THE ITALIAN AND ALSO VINTAGE DESIGNER HANDBAGS- AT GREAT PRICES) ….
AND MUCH MORE!
*********************************************************************************
FACEBOOK
CHECK FACEBOOK FOR ALL OF OUR EVENT PHOTOS!
AND PLEASE "LIKE" OUR FAN PAGE!  CLICK HERE!
********************************************************************************
---
JOBS

-Networking, Job Boards, Job Fairs
The Lake Worth Playhouse seeks Theater Teachers- who are trained in acting, dancing, and singing for our 2018/19 classes. We need teachers who are motivated, disciplined, and who have worked with children. Evening availability is required. Please send all resumes to Cathy Randazzo at shonna@nulllakeworthplayhouse.org
Tunie's Natural Grocery & Vitamin Market-Now Hiring: Vitamin Specialist, Cashiers, Grocery Team Members and Graphic Designer-Experience preferred but not required; located at 5651 Coral Ridge Dr., Coral Springs, FL 33076  Apply within or email your resume to: Jobs@nullTunies.com
True Food Kitchen opened recently but is still hiring talented team members, including servers, hosts/hostesses, prep cooks, pastry cooks, line cooks, wok cooks, back servers, dishwashers, pizza cooks and bartenders. Interested candidates  Call 561-419-8105 or visit https://www.truefoodkitchen.com/BocaRaton for locations and more information or follow @true_food_kitchen.
The Global Trade Chamber for dynamic and passionate entry level team for the following positions: Executive Assistant, Sales Executive, Event Planner, International Trade Specialist The candidates must speak fluent English and Spanish. All candidates submit resumes to mariarenee@nullglobaltradechamber.com Qualified candidates will be contacted for an interview.
Front Desk Job in Deerfield Beach- Seasonal front desk position in Deerfield Beach aesthetic laser/medical office doing front desk work for 2 to 3 months. $10 per hour. 954-480-2811. Ask for Carmen.
Prezzo's Restaurant in Boca- Hiring More Than 80 workers; Prezzo, an Italian restaurant concept being revived by Burt Rapoport and Dennis Max, is hiring for the restaurant's November opening. Located at 5560 N. Military Trail, Suite 300, in the new Park Place plaza, which is located between Clint Moore and Yamato Roads in Boca Raton.
Big Easy Casino-(Formerly Mardi Gras) Open now with new renovations (following Hurricane Irma)-  For available job opportunities, CLICK HERE
Trans AM Trucking Group has an opening for a CDL Class A Owner Operator Truck Driver in their Jupiter location.  Excellent pay. For more info., CLICK HERE  or Apply here
******************************************************************
---
ADOPT THE DOGGIES

NEWS:  Tri-County Animal Rescue is in great need of DOG WALKERS! We have several hundred dogs in our shelter, and they all need to be walked.  PLEASE come in- Tues, Thurs, Fri, Sat, Sun-10:30am to 4pm—come and help.
Tri County Animal Rescue- 21287 Boca Rio R0ad-Boca Raton 33433-Phone: 561-482-8110 – www.TriCountyAnimalRescue.com 
Personal Note:  I just took the one Sunday "class" to learn their procedures. Sign up! It's available at 8:45am every Sunday-  It helped!  I walked a couple of adorable, loving dogs today–it feels so rewarding to volunteer!

Try it!    P.S.  They desperately need gently used towels and blankets for the puppies; The dogs at Tri-County are dangerously low on canned dog food. Pedigree Traditional Meaty ground dinner with Chopped Chicken Canned Dog Food- Please help us by bringing in canned dog food to the shelter, as soon as possible.
Help us "Clear the Shelter"- (Most fees waived on large dogs-Thursday-Sunday 10:30am to 4pm)
Save a life; Adopt today!
****************************************************************************************
---
PROTECT THE DOLPHINS

NEWS:  A UNIQUE AND MEANINGFUL GIFT: "ADOPT A WILD DOLPHIN"
I JUST "ADOPTED" a wild dolphin–His name is "Wonder"- I received a "Certificate of Adoption", a brief life history and color photograph of my dolphin–and a hard copy of the book "An Ocean of Inspiration"–The John Olguin Story.  Each dolphin has its own Facebook page (and there are 300 yet  to be adopted.) All this for only $30 +  $5 for shipping in the U.S.  ( Or, perhaps, just get a copy of this wonderful book for $15 +  $3 for shipping in the U.S. ) This makes a gift that truly supports a great cause. (Note: You will be helping a dolphin scientist with further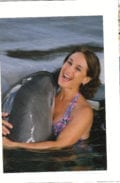 exploration, observation and research to help preserve these special mammals. Support the Palm Beach Dolphin Project- For info: harzen@nulltaras.org or  561-762-6473 Click here to watch this video of a dolphin show-   CLICK HERE  Note By Scientist, Explorer, Author, Dolphin Researcher-Dr. Stefan Harzan: If you have an opportunity to swim with dolphins…why not do it in the open ocean? There, the dolphins may stay close or have the freedom to swim away. It is so much better, because we meet them on their terms.
Contact to adopt your own dolphin: Harzen@nullTaras.org or 561-762-6473

*********************************************************************************
---
VISIT OUR WILDLIFE REFUGE
HAVE YOU EVER BEEN TO OUR NATIONAL WILDLIFE REFUGE?    (It's RIGHT HERE IN BOYNTON BEACH!)
ARTHUR R. MARSHALL LOXAHATCHEE NATIONAL WILDLIFE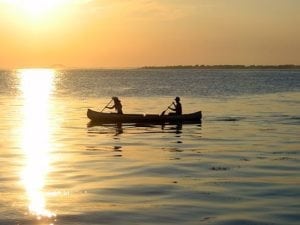 REFUGE
Activities: Bird & Nature Walks, Canoeing & Kayaking, Boating & Fishing, Hiking & Biking, Storytelling, Snail Kite Banding, Python Capture—and more:
Hiking, Guided Bird, Butterfly and Wildflower Walks, Early Morning Bird Walks on the Marsh Trail, Early Morning Bird Watch and Walk – Fly Out, Swamp Strolls, Roving Naturalist on Cypress Swamp Boardwalk or Marsh Trail, Tram Tours of the Marsh, Guided Canoe Trips, Full Moon Guided Canoe Trips, Annual Photography Contest, Annual Juried Art Contest – Loxahatchee Visions, Friends and Family Spring Fling Folk Music Festival, monthly meeting of the Sierra Club Loxahatchee Group (featuring speakers, group kayak or canoe outings)
The Arthur R. Marshall Loxahatchee National Wildlife Refuge preserves a portion of the once vast northern Everglades. It provides habitat and protection for endangered wildlife such as the snail kite and the wood stork and the formerly endangered American alligator.
The main entrance and Visitor Center are located at: 10216 Lee Road  – Boynton Beach, FL 33473  It is 2 miles south of Boynton Beach Boulevard, west off US 441/SR7.    Contact:  561-734-8303  or more info:  CLICK HERE
*********************************************************************************************
BEST TESTIMONIALS
In appreciation of Stepping Out Florida
In terms of energy and dedication, you far surpass the Energizer Bunny, putting in long hours with great professionalism to render a superb, well researched, constantly updated, much needed service to your many readers. Congratulations on making a major contribution to your community.
Frank F., September 25, 2017  

—————————————————
RE: Our New, Updated Website:
Congratulations!
Beautifully done and so user friendly too!
Bob, August 3, 2017
Robert R. Carter
Artistic and Founding President, Actor's Workshop & Repertory Co.
actorsrep.org          theatre000@nullaol.com           561-301-2588 

——————————————————-
Howdy,
I love your efforts
You are amazing – your energy, your spirit, what you do w/ your site. I owe you so much
Thank you
Keith G., August 2, 2017 

——————————————————-
Dear Stepping Out Florida,
I just had to write and tell you how much I love your newsletter!! It is seriously one of the best websites I have come across when it comes to giving out information on activities in the area and further.

Thank you so much for this site, you have no idea how helpful it has been!
Jacqueline S., February 20, 2017 

****************************************************************************
NEWS: Our Google Analytics on July 20, 2018: FOR STEPPING OUT FLORIDA:
             FROM:             Google My Business 
11,893 PEOPLE FOUND YOU ON GOOGLE     165 visited your website
INCREASED BY 54% FROM NOVEMBER 2017
WHAT CUSTOMERS ARE SAYING ABOUT YOU:
Congrats, Stepping Out Florida received a 5 star rating on Google  
*********************************************************************************
Your photos reached a new record on Google!                        (Nov.1, 2018)
                                                                 3,000
                                To Deby:  At Stepping Out Florida
People have seen your photos over 3,000 times, a new record for you on Google. Thanks for sharing.
| | | |
| --- | --- | --- |
| | Stepping Out Florida |  EST. 12/25/08 |
3,079