What's There To Do This Week?
THIS WEEK AT A GLANCE:   
APRIL 22  to    APRIL 28
CLICK ON THE BLUE DAY OF THE WEEK BELOW FOR MORE THAN 25 GREAT THINGS GOING ON EACH DAY!!!  
Monday –  Margarita Monday, Earth Day,  Tickets Go On Sale for Woodstock 50, The Film "Bright Ones", Business Expo, National Park Week, Music Jam Sessions, Karaoke, Trivia Contests 
Tuesday   "It Takes Two" Band, Open House, Networking,  Discount Cinema Day, Jam Night
Wednesday –Ballroom & Latin Night, National Park Week, Theater Matinees, Trivia Night at the Brewery, Wine Wednesday in Deerfield, Improv
Thursday –  "  Donna Shelly & The Rhythm Chicks, Pineapple Grove Art & Music Fest, Bark at the Beatles, Spring Art Showcase, Art Exhibit in Highland Beach, The play "Sweet Charity", Clematis by Night, Theater, Karaoke, Trivia
Friday      Oldies Night with Joey Dale, Beatles on the Beach, "Sweet Charity", Taste the Islands Experience, Mixology, Art After Dark, Richard Frank performs, Theater

Saturday – Taste the Islands Experience, Beatles on the Beach, VegFest,  Health Expo, Prime Expo, National Park Week (Free Admission)
Sunday  –   The Fusion Band, Dixieland Jazz Session, Sushi Workshop, Sunday Brunch with singer Leiza Michaels, Karaoke in Delray, Theater Matinees
NEXT WEEK

…   AND AFTER ….CLICK HERE 
RESTAURANT NEWS!  Openings  & Closings,  CLICK HERE 
THEATER EVENTS: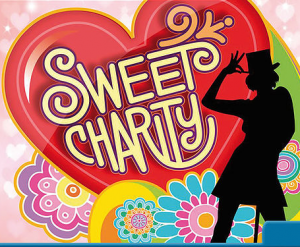 April 25 to 28-Sweet Charity- Inspired by Federico Fellini's Nights of Cabiria, SWEET CHARITY explores the turbulent love life of Charity Hope Valentine, a hopelessly romantic but comically unfortunate dance hall hostess in New York City. With a tuneful, groovy, mid-1960s score by Cy Coleman, sparkling lyrics by Dorothy Fields, and a hilarious book by Neil Simon, SWEET CHARITY captures all the energy, humor, and heartbreak of Life in the Big City. Musical numbers include: "Big Spender," "If My Friends Could See Me Now," "There's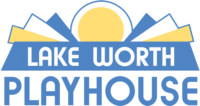 Gotta Be Something Better Than This," "I'm a Brass Band" and "Baby, Dream Your Dream." Open Night on April 12 includes appetizers and champagne at 7:30pm prior to the show at 8pm. You don't want to miss it! The show is from 8pm to 10pm- Tickets are $38; CLICK HERE  Performances are 25 to 28; At LAKE WORTH PLAYHOUSE-713 Lake Avenue- Lake Worth 33460;   On-line sales will end at 2:30 pm day-of-show, for additional seating availability, please all the box office at 561-586-6410.  Performances on April 25 to 28.
(HOW TO SEE THIS SHOW FOR FREE!  The Playhouse needs volunteers to help conduct surveys at our main-stage production of Sweet Charity. We will be needing volunteers for the last 2 weekends of the show (now April 25-28). The Survey was formulated by the Tourist Development Council and is part of a grant that was awarded to the Playhouse by the Cultural Council of Palm Beach County. All volunteers will be able to see the show at no cost and will also receive a voucher to be used at the box office concession stand. All interested parties should contact Daniel Eilola at daniel@nulllakeworthplayhouse.org )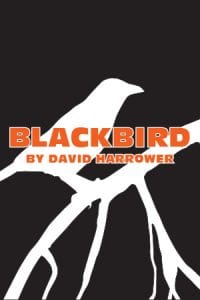 April 25 to May 5- Blackbird by David Harrower-This intense work was commissioned by the Edinburgh International Festival, where it received its world premiere. About the Play: After years in prison and subsequent hardships, Ray, has a new identity and has made a new life for himself, thinking that he cannot be found. Una, upon seeing a photo of Ray in a magazine, has arrived unannounced at his office. Guilt, rage, and raw emotions run high as they recollect the passionate relationship they had fifteen years ago, Una is looking for answers, not vengeance. Nevertheless, the consequences are shattering. "The gifted David Harrower's intense BLACKBIRD promises to be the most powerful drama of the season…masterly, mesmerizing…extraordinary…a miracle." -NY Times FOR TICKETS:  CLICK HERE Lake Worth Playhouse is located at 713 Lake Ave in Downtown Lake Worth. Valet Parking is available for $5. Street and lot parking is also available.  About the Playhouse Black Box Series:  The Playhouse Black Box Series offers a unique selection of plays featuring the works of nationally and internationally established playwrights whose subjects or themes are both thought provoking and relevant to today's world. All works selected and presented in the series make perfect use of the Playhouse's 70 seat Stonzek Studio Theater, an intimate setting which provides the audience with a personal and visceral theatre going experience. The focus of the series is on the story, writing and acting of a chosen work with very basic technical arrangements.  About Lake Worth Playhouse-  Lake Worth Playhouse is a non-profit community theatre with a diverse array of offerings, including award-winning dramas, comedies, musicals, area premieres, Broadway favorites, children's shows, ballets and operas on film, live concerts, improv comedy and alternative programming. In addition to its main stage theatrical fare, the Playhouse presents year-round independent and foreign films in the Stonzek Studio, an intimate black-box style theatre equipped with a large viewing screen and high-definition projection. The Playhouse is proud to offer a variety of educational programs for adults and children, as well as community outreach initiatives that bring cultural programs into the neighborhoods of underserved youth and also make theatre available free of charge for disadvantaged citizens in the community.
SPECIAL EVENTS: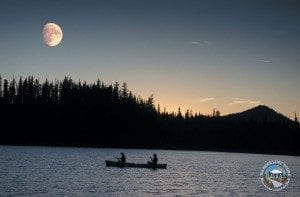 April 22 to 28-National Park Week- FREE Admission-Free days at U.S. national parks. Our parks are even better when admission is free!  On these dates, FREE entrance is available to 133 National Parks across the country that normally charge a fee. During the fee-free days, the parks waive entrance fees, commercial tour fees and transportation entrance fees. Other fees such as reservations, camping, tours, concessions and fees collected by third parties are not included in this promotion. (Note: These are Fee-Free days, too: September 28: National Public Lands Day and November 11: Veterans Day) (Another note: Don't forget our own Everglades National Park in Homestead, FL, that protects an unparalleled landscape that provides important habitat for numerous rare and endangered species like the manatee, American crocodile, and the elusive Florida panther. For info, CLICK HERE)   To find a park, CLICK HERE
May 1-A Night to Remember: The 3rd Annual Signature's Got Talent-Come join us at local hip club and music hub, The Funky Biscuit, downtown Boca Raton, from 6:30-9:30 p.m. Produced by Signature Gives Back, Inc. (SGB) the show will highlight the talents of REALTORS® from its affiliated company, The Signature Real Estate Companies. The show is open to the public and, this year, event proceeds will be awarded to South Florida's Best Foot Forward, an organization that delivers supplies and provides programs for the wholistic development and well-being of our local youth in foster care. "The Signature Family is filled with tremendous talent beyond real estate and other professional fields. Signature's Got Talent is our way of appreciating each other in new ways while raising funds to benefit local charities. We have a strong commitment to our mantra: "Be the change you wish to see in the world," says Event Co-Chair Wendy Pressner. Pressner and Event Co-Chairs Dana Levy and Karen Evans have chosen to dedicate this year's show to Jack Jaiven, who has a long record of philanthropy through Boca Helping Hands, Temple Beth El and Signature Gives Back, with decades of proven service to community affairs involving children's welfare. Signature Gives Back, Inc. enjoyed a banner year in 2018 by raising funds to support a variety of local charities, its most recent a golf tournament honoring local golf prodigy, eight-year-old Tommy Morrissey through a significant grant to UnLIMBited Foundation. To purchase tickets for 2019's Signature's Got Talent Show, CLICK HERE  Funky Biscuit is at303 SE Mizner Blvd., Boca Raton. Learn more about Signature Gives Back, Inc., call 561-705-0140 and visit www.signaturegivesback.com
May 5-Superpower Dogs 3D!  Bow Wow Brunch and VIP Film Screening-  Join us for an immersive IMAX adventure to experience the life-saving superpowers and extraordinary bravery of some of the world's most amazing dogs. Enjoy entertainment, brunch (catered by Shooters Waterfront) and a complimentary cocktail; Adults $55;  Children (under 12 years old) $35; (Museum Members: $50 Adults / $30 Children) Benefiting the educational programs at The Museum of Discovery & Science and the Humane Society of Broward County; To purchase TICKETS, call: 954-713-0930 or CLICK HERE            WATCH THIS VIDEO! CLICK HERE
MORE INFO:  In this inspiring true story, our best friends are also real-life superheroes. Journey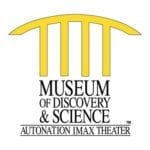 around the globe to meet remarkable dogs who save lives and discover the powerful bond they share with their human partners. Follow Halo, a rookie puppy training to join one of the most elite disaster response teams in America, that is part of the Miami-Dade Fire Rescue team. Meet Henry, an avalanche rescue expert in the Canadian Rockies, Reef, a Newfoundland lifeguard with the Italian coastguard, Ricochet, a Californian surf legend helping people with special needs, and the Bloodhound brothers, Tipper & Tony, who are leading the fight to save endangered species in Africa. As we discover the incredible abilities of dogs and the astonishing science behind their superpowers, we'll never look at our best friends the same way again! The Film's OFFICIAL WEBSITE, CLICK HERE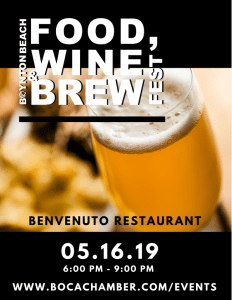 May 16-Boynton Beach Annual Food, Wine & Brew Fest–6:00 PM – 9:00 PM-An exclusive showcase of Boynton Beach cuisines. This annual event features some of Boynton's finest restaurants and lounges along with wine and craft beer tastings from local breweries. This event is a paradise for all foodies, wine connoisseurs & beer lovers that strive to eat and drink local! Held at Benvenuto Restaurant, 1730 N. Federal Highway, Boynton Beach, FL 33435 (Must be 21 and older to attend); For more info. or to be a sponsor, Click Here or contact: CNavarro@nullBocaChamber.com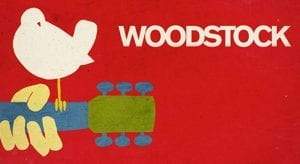 August 16, 17, 18-WOODSTOCK 50! In Watkins Glen, NY-Ready or not, the 2019 Woodstock lineup is here; Woodstock co-founder Michael Lang is celebrating the festival's 50th anniversary by staging a new multi-day event with JAY-Z, Miley Cyrus, Chance the Rapper, and The Black Keys to appear alongside veteran artists like Robert Plant, Santana, John Fogerty, and Dead & Company. Tickets to Woodstock 2019 go on sale beginning April 22nd. Visit the festival's website for more info.    To see bands and more info: CLICK HERE

September 8 to December 29- Miami Dolphins 2019 Schedule: Sept. 8: vs. Ravens, 1 p.m., CBS; Sept. 15: vs. Patriots, 1 p.m.; CBS; Sept. 22: at Cowboys, 1 p.m.; FOX; Sept. 29: vs. Chargers, 1 p.m.; CBS; Oct. 6: Bye week; Oct. 13: vs. Redskins, 1 p.m. FOX; Oct. 20: at Bills, 1 p.m.; CBS; Oct. 28: at Steelers, 8:15 p.m.; ESPN; Nov. 3: vs. Jets, 1 p.m.; CBS; Nov. 10: at Colts, 4:05 p.m.; CBS; Nov. 17: vs. Bills, 1 p.m.; CBS; Nov. 24: at Browns, 1 p.m.; CBS; Dec. 1: vs. Eagles, 1 p.m.; FOX; Dec. 8: at Jets, 1 p.m.; CBS; Dec. 15: at Giants, 1 p.m.; CBS;  Dec. 22: vs. Bengals, 1 p.m.; CBS; Dec. 29: at Patriots, 1 p.m.; CBS;* Game subject to flexible scheduling in Weeks 5-17
HAPPY HOUR:  
---
SAVE THE DATES:
---
ONGOING EVENTS:
RESTAURANT NEWS:
FLORIDA STONE CRAB SEASON- Now until May 15
Where to dine and "Get Stoned":
FOR SALE    

BEST OF

 

THE BEST…!

 
SEE ALL THE BEST of the BEST:  CLICK HERE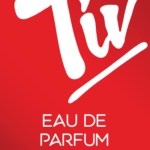 BEST NEW Designer Caribbean Fragrance   SPECIAL DISCOUNT     CLICK HERE
BEST Artist
BEST Home Painter 
BEST Voice Instructor
BEST Realtor, and more!
(Also, CHECK OUT THE ITALIAN AND ALSO VINTAGE DESIGNER HANDBAGS- AT GREAT PRICES) ….
AND MUCH MORE!
FACEBOOK
CHECK FACEBOOK FOR ALL OF OUR EVENT PHOTOS!
AND PLEASE "LIKE" OUR FAN PAGE!  CLICK HERE!
---
JOBS

-Networking, Job Boards, Job Fairs
The Lake Worth Playhouse seeks Theater Teachers- who are trained in acting, dancing, and singing for our 2018/19 classes. We need teachers who are motivated, disciplined, and who have worked with children. Evening availability is required. Please send all resumes to Cathy Randazzo at shonna@nulllakeworthplayhouse.org
Tunie's Natural Grocery & Vitamin Market-Now Hiring: Vitamin Specialist, Cashiers, Grocery Team Members and Graphic Designer-Experience preferred but not required; located at 5651 Coral Ridge Dr., Coral Springs, FL 33076  Apply within or email your resume to: Jobs@nullTunies.com
True Food Kitchen is still hiring talented team members, including servers, hosts/hostesses, prep cooks, pastry cooks, line cooks, wok cooks, back servers, dishwashers, pizza cooks and bartenders. Interested candidates  Call 561-419-8105 or visit https://www.truefoodkitchen.com/BocaRaton for locations and more information or follow @true_food_kitchen.
The Global Trade Chamber for dynamic and passionate entry level team for the following positions: Executive Assistant, Sales Executive, Event Planner, International Trade Specialist The candidates must speak fluent English and Spanish. All candidates submit resumes to mariarenee@nullglobaltradechamber.com Qualified candidates will be contacted for an interview.
Front Desk Job in Deerfield Beach- Seasonal front desk position in Deerfield Beach aesthetic laser/medical office doing front desk work for 2 to 3 months. $10 per hour. 954-480-2811. Ask for Carmen.
Prezzo's Restaurant in Boca- Hiring More Than 80 workers; Prezzo, an Italian restaurant concept being revived by Burt Rapoport and Dennis Max; Located at 5560 N. Military Trail, Suite 300, in the new Park Place plaza, which is located between Clint Moore and Yamato Roads in Boca Raton.
Big Easy Casino-(Formerly Mardi Gras) Open now with new renovations (following Hurricane Irma)-  For available job opportunities, CLICK HERE
Trans AM Trucking Group has an opening for a CDL Class A Owner Operator Truck Driver in their Jupiter location.  Excellent pay. For more info., CLICK HERE  or Apply here
---
ADOPT THE DOGGIES

NEWS:  Tri-County Animal Rescue is in great need of DOG WALKERS! We have several hundred dogs in our shelter, and they all need to be walked.  PLEASE come in- Tues, Thurs, Fri, Sat, Sun-10:30am to 4pm—come and help.
Tri County Animal Rescue- 21287 Boca Rio R0ad-Boca Raton 33433-Phone: 561-482-8110 – www.TriCountyAnimalRescue.com 
Personal Note:  I just took the one Sunday "class" to learn their procedures. Sign up! It's available at 8:45am every Sunday-  It helped!  I walked a couple of adorable, loving dogs today–it feels so rewarding to volunteer!

Try it!    P.S.  They desperately need gently used towels and blankets for the puppies; The dogs at Tri-County are dangerously low on canned dog food. Pedigree Traditional Meaty ground dinner with Chopped Chicken Canned Dog Food- Please help us by bringing in canned dog food to the shelter, as soon as possible.
Help us "Clear the Shelter"- (Most fees waived on large dogs-Thursday-Sunday 10:30am to 4pm)
Save a life; Adopt today!
PROTECT THE DOLPHINS

NEWS:  A UNIQUE AND MEANINGFUL GIFT: "ADOPT A WILD DOLPHIN"
I JUST "ADOPTED" a wild dolphin–His name is "Wonder"- I received a "Certificate of Adoption", a brief life history and color photograph of my dolphin–and a hard copy of the book "An Ocean of Inspiration"–The John Olguin Story.  Each dolphin has its own Facebook page (and there are 300 yet  to be adopted.) All this for only $30 +  $5 for shipping in the U.S.  ( Or, perhaps, just get a copy of this wonderful book for $15 +  $3 for shipping in the U.S. ) This makes a gift that truly supports a great cause. (Note: You will be helping a dolphin scientist with further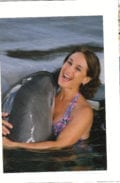 exploration, observation and research to help preserve these special mammals. Support the Palm Beach Dolphin Project- For info: harzen@nulltaras.org or  561-762-6473 Click here to watch this video of a dolphin show-   CLICK HERE  Note By Scientist, Explorer, Author, Dolphin Researcher-Dr. Stefan Harzan: If you have an opportunity to swim with dolphins…why not do it in the open ocean? There, the dolphins may stay close or have the freedom to swim away. It is so much better, because we meet them on their terms.
Contact to adopt your own dolphin: Harzen@nullTaras.org or 561-762-6473

VISIT OUR WILDLIFE REFUGE
HAVE YOU EVER BEEN TO OUR NATIONAL WILDLIFE REFUGE?    (It's RIGHT HERE IN BOYNTON BEACH!)
ARTHUR R. MARSHALL LOXAHATCHEE NATIONAL WILDLIFE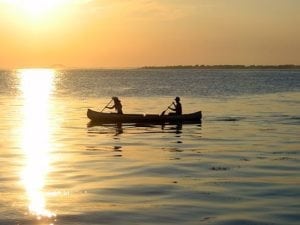 REFUGE
Activities: Bird & Nature Walks, Canoeing & Kayaking, Boating & Fishing, Hiking & Biking, Storytelling, Snail Kite Banding, Python Capture—and more:
Hiking, Guided Bird, Butterfly and Wildflower Walks, Early Morning Bird Walks on the Marsh Trail, Early Morning Bird Watch and Walk – Fly Out, Swamp Strolls, Roving Naturalist on Cypress Swamp Boardwalk or Marsh Trail, Tram Tours of the Marsh, Guided Canoe Trips, Full Moon Guided Canoe Trips, Annual Photography Contest, Annual Juried Art Contest – Loxahatchee Visions, Friends and Family Spring Fling Folk Music Festival, monthly meeting of the Sierra Club Loxahatchee Group (featuring speakers, group kayak or canoe outings)
The Arthur R. Marshall Loxahatchee National Wildlife Refuge preserves a portion of the once vast northern Everglades. It provides habitat and protection for endangered wildlife such as the snail kite and the wood stork and the formerly endangered American alligator.
The main entrance and Visitor Center are located at: 10216 Lee Road  – Boynton Beach, FL 33473  It is 2 miles south of Boynton Beach Boulevard, west off US 441/SR7.    Contact:  561-734-8303  or more info:  CLICK HERE
BEST TESTIMONIALS
In appreciation of Stepping Out Florida
In terms of energy and dedication, you far surpass the Energizer Bunny, putting in long hours with great professionalism to render a superb, well researched, constantly updated, much needed service to your many readers. Congratulations on making a major contribution to your community.
Frank F., September 25, 2018 

RE: Our New, Updated Website:
Congratulations!
Beautifully done and so user friendly too!
Bob, August 3, 2018
Robert R. Carter
Artistic and Founding President, Actor's Workshop & Repertory Co.
actorsrep.org          theatre000@nullaol.com           561-301-2588 

Howdy,
I love your efforts
You are amazing – your energy, your spirit, what you do w/ your site. I owe you so much
Thank you
Keith G., August 2, 2018 

Dear Stepping Out Florida,
I just had to write and tell you how much I love your newsletter!! It is seriously one of the best websites I have come across when it comes to giving out information on activities in the area and further.

Thank you so much for this site, you have no idea how helpful it has been!
Jacqueline S., February 20, 2019 

NEWS: Our Google Analytics : FOR STEPPING OUT FLORIDA:
             FROM:             Google My Business 
11,893 PEOPLE FOUND YOU ON GOOGLE AND VISITED YOUR WEBSITE
WHAT CUSTOMERS ARE SAYING ABOUT YOU:
Congrats, Stepping Out Florida received a 5 star rating on Google  
Your photos reached a new record on Google!                        (Jan.1, 2019)
                                                               10,000
                                To Deby:  At Stepping Out Florida
People have seen your photos over 3,000 times, a new record for you on Google. Thanks for sharing.
| | | |
| --- | --- | --- |
| | |  EST. 12/25/08 |
 10,000