Calling all Artists!  The 9th Annual Juried Art Contest – "Loxahatchee Visions" – (And Volunteers Needed!) Entries accepted: Sunday, October 28 – Saturday, November 3;  Reception and Award Presentation: Sunday, November 11, 1:00 p.m.     The contest is OPEN TO ALL artists. Each artist may submit one or two works of art, inspired by "Loxahatchee Visions." Any media or mixed media may be used, with the exception of photography. (Save your photographs for next year's photo contest!) Each entry must be framed and ready for hanging. Wrapped canvas edges are fine. Size limit is 36″ on each side, including frame.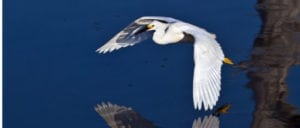 Prizes will be awarded in 2 categories – Youth/Student (through high school) and Adult (age 18 and older).
First prize – $250; Second prize – $150; Third prize – $100.
The entry fee is $10 for Friends members, volunteers and Refuge staff, and $25 for non-members. The fee is waived for Youth. Bring your artwork along with the entry form and entry fee in an envelope labeled "Friends Art Contest" to the Visitor Center.
For the Contest Entry Form and the complete set of rules, go to:
www.loxahatcheefriends.com/upload/Lox2018ArtContestForm.pdf
(Also, would you or someone you know would like to help organize this contest? Please contact us at info@nullloxahatcheefriends.com!)