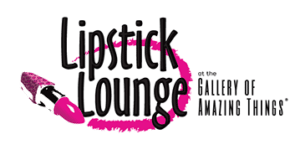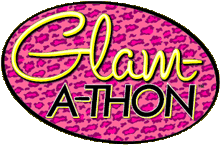 October 13-"The Strut" is the sassiest CHARITY STRUT to hit the streets of South Florida. 11am to 3pm- Divas, dudes and doggies will descend on downtown Fort Lauderdale wearing some of the most fashionable, funny and fabulous attire. The Strut raises funds for local under-insured women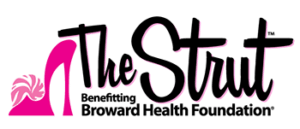 undergoing breast cancer treatment and therapy to benefit Broward Health Foundation (also known as Team High Healers!). In addition to making a life-saving difference in the lives of your neighbors, FOUR teams will be crowned Queen/King of Glam-A-THON™ 2018 based on fundraising success and team size. Bring your girls, guys, kids and pets, and form a GLAM TEAM! Be creative with your team names and outfits because crowns will also go out to the creative geniuses who whip up something special. Be the team who raises the most donations and take home the mack-daddy OVERALL title and crown! No team is too big or too small. Want to make it easy? You and your friends can join an already formed team, too. But why miss out on the fun of having your very own team with naming rights? For more info , CLICK HERE  
                              2018

 

Glammy

 

Awards

 

Honorees
Glammy Awards Honorees SEE THE 7 HONOREES THIS YEAR!  CLICK HERE or SCROLL DOWN
Member of the National Association of divorce professionals, Fort Lauderdale chapter. Winterfest Gala board member. "100 Women Who Care" member. American Cancer Society Gala board member. "Women of Worth" member. Pace distinguished supporter. Kids in distress board member. Talk show host for "Thumbs Up South Florida". Motorcycle enthusiast and rider.
My motto: "Have Courage to Find Joy"
________________________________________________________________
Raised in Texas, Emely moved to South Florida with one thing in mind to create her own empire from the ground up. Emely realized her true entrepreneurial spirit when opening her first business, Esella Staffing a promotional company. From a one "woman" team in 2009 the company now employs over 300 independently contracted promotional specialists nationwide. Esella since then has been featured on TRUTV, Telemundo, CNBC 's Billion Dollar Buyer, the Latin Billboard Awards, and has represented an extensive portfolio of brands nationwide. 2018 marks Esella Staffing's 9th year and the launch of her 2nd business EverChange, a resale e-commerce clothing store that empowers women to exchange for change. www.shopeverchange.com
Emely is also the founder of "The Posh Mama Club" a community uniting non traditional mamas through support, mixers, non judgement and shared interests. Established upon receiving critical judgement and lack of support within the Mom groups she attended. The Posh Mama Club of South Florida opened in Jan 2018 with hopes of growth and ultimate goal of nationwide expansion. When she's not tackling business she is focused on her singing and acting. She can be seen on her Vlog channel "Em & Ems, This is Life" an unscripted reality of balancing life, motherhood, and career and is set to launch her first single by 2020. Emely is a proud new mama to her princess Emma and a devoted wife to South Florida GC/Developer. She hails from Florida Atlantic University with a concentration in Journalism and Marketing.
______________________________________________________________
With more than 15 years of experience in the fashion industry, Michelle DiMarco, an entrepreneur and philanthropist, is the epitome of fashion at work. For nine years, her small business, Lilac And Lilies Boutique, has flourished as an innovative retail space and lifestyle destination in South Florida. She balances her roles both as an entrepreneur and philanthropist with ease; honored as one of the "100 Outstanding Women of Broward County" just this year. Her short film Small Business, Big Dreams was screened at The Palm Beach International Film Festival, and DiMarco's small-business expertise was recently quoted in Forbes.
____________________________________________________________
Partner-Russo Law Firm, Delray Beach
Suzanne Friedman maintains a general law practice with focus on medical malpractice and personal injury.   She also represents a vast array of clients on corporate and business matters.  Friedman is a former oncology nurse and cancer research associate for the University of Miami School of Medicine. She was an active Guardian Ad Litem for Broward County, Florida
• Founder of several yoga studios in Florida and Arizona
• Founder of Yoga Clothing Company
• Co-owner of Gilt Bags, luxury purses
_________________________________________________________________
Ina Lee is the owner of Travelhost Magazine of Greater Fort Lauderdale, now celebrating its 38th year.  She has propelled TravelHost to the leader in visitor publications, and has been recognized with numerous national awards and is considered the best Travelhost in the country, out of 56 markets. Ms. Lee has dedicated herself to Fort Lauderdale Beach since l986 when she founded and chaired for seven years the Beach Council of the Greater Fort Lauderdale Chamber of Commerce. Under her leadership, the Beach Council played a major role in the transformation of Fort Lauderdale Beach. She is now its chair emeritus. She has served for many years on the Beach Redevelopment Advisory Board of the City of Fort Lauderdale and is currently its chair. She is on the Council of Economic Advisors for the Greater Fort Lauderdale Chamber of Commerce as well as the Tourism and Travel Council of the Federal Reserve Bank of Atlanta.
She was recently honored as Tourism Icon on the City of Fort Lauderdale's Walk of Fame.  She was honored by the Greater Fort Lauderdale Chamber of Commerce as the recipient of the Carolyn Michaels Leadership Award.  She was awarded the Broward Days Advocate of the Year, 2014, for her work on beach re-nourishment. Ms. Lee was the founder of Winterfest, and served as its chairperson for its first 6 years.  Under her leadership Winterfest became a nationally recognized festival featured on the Today Show and Entertainment Tonight. Ms. Lee has served the tourism industry for 20 years as a member of the Marketing and Advertising Committee of the Convention and Visitors Bureau and is now its vice chair.  She is also on the board of the Florida Restaurant & Lodging Association, Broward Chapter.  She is currently on the board of trustees of the Greater Fort Lauderdale Chamber of Commerce and is its only board member emeritus as well as on the board of Friends of Birch State Park. She was a senior Seminar Leader for Landmark Worldwide for 10 years, leading transformational seminars to thousands of people.
Awards:
Walk of Fame, City of Fort Lauderdale, 2015- Tourism Icon
Broward Days, Advocate of the Year, 2014
Carolyn M.Michael Leadership Award, 2013
Small Business Person of the Year, 2008- Greater Fort Lauderdale Chamber
Citizen of the Year – City of Fort Lauderdale, 1988
Chairman's Award – Greater Fort Lauderdale Chamber of Commerce, 1988
Signature Grand Award- Greater Fort Lauderdale Chamber of Commerce, 1996
March of Dimes Women of Distinction, 1996
____________________________________________________________
Renée Korbel Quinn       To Donate to Renée's Team, CLICK HERE
After a successful 30+ year career as an established Private Banking Professional with Comerica Wealth Management and BNY Mellon, Renée created her own company,  QuinnProQuo, focused on providing business strategies gleaned from her extensive experience to her clients. She expanded her reach with the addition of Q Branch Web Strategies, headed up by her husband Mike (her biggest supporter). She lives, works and plays in downtown Fort Lauderdale and supports her community  on a variety of local boards.
• Board of Directors, Seminole Hard Rock Winterfest Boat Parade
• Advisory Board, Riverwalk Fort Lauderdale and Trustbridge
• Member: Leadership FTL Class III, Leadership Broward Class XXV, Circle of Wise Women, Fort Lauderdale Whiskey Society, USBG Palm Beach, Women Who Whiskey, Salvation Arm Redesign Bash, Culinary Advisory Board at the Art Institute FTL and FRLA.
Chair (highlights): Riverwalk Inaugural Tribute, A Time to Remember 2008 Tiara Ball, Bonnet House Impressions and Juried Art Show, Inaugural  Riverwalk Burger Battle, JA World Uncorked V, Special Olympics Sallarulo's Race for Champions.
A demonstrated fundraiser and event architect, one of her passions has been guiding The Circle of Wise Women's signature event JA World Uncorked (III-VII) raising dollars for the educational programs at Junior Achievement of South Florida. She's excited about her newest project, expanding on a whiskey themed event to raise dollars for Big Brothers Big Sisters of South Florida (the inaugural tasting and auction raised over $25K ).
As Corporate Strategist for Damn Good Hospitality Group, one of her responsibilities is overseeing community relations for Stache Drinking Den + Coffee Bar, America's Backyard and Revolution Live in Fort Lauderdale and C.W.S. Bar + Kitchen in Lake Worth. As such, Renée spearheaded the #MSDStrong Benefit Concert in response to the recent tragedy at Marjory Stoneman Douglas High School. The live performances and auction raised over $85K benefiting the Butch Rolle Foundation's 17 Angels Scholarship program and other initiative supporting the surviving victims. At C.W.S. Bar + Kitchen she has partnered with the Little Free Library Foundation and Wheels for Kids to benefit children in their community.
On the creative side, Renée is the Savor editor and part of the dynamic writing team creating unique content for Go Riverwalk Magazine's #BITES+SIPS print column.  As Spirited South Florida, she is a local curator of all things craft, bringing people together over the latest cocktails (from imaginatively contemporary to the time-tested classics), craft beers and intriguing culinary experiences to benefit the local community.
In 2018 she partnered with Travelhost magazine as a columnist to create  Lauderdale Libations. And, as @CocktailrR on Instagram, Renée serves up her take on the cocktail scene to an international audience of over 38K followers.
In 2016, after ten years as a founding member of the Sole Sisters, Renée created her own team with bestie Genia Duncan Ellis called CocktailRs. Partnering with local businesses their team has raised over $50K to help Kiss Breast Cancer Goodbye.
In addition to this Glammy nomination, Renée is the recipient of the 2016 Marti Huizenga Roll up your Sleeves Award, the Salvation Army 'Doing the Most Good' award, the Red Cross ReDesign Bash MVP Award and is an Opera Society 'Diva and Diamonds' honoree.
Her hobbies include Genealogy and photography. She celebrates over 30 years of marriage to Mike, song writer/musician and web guy. They live in downtown Fort Lauderdale with their siamese calico polydactyl cat Hemingway.
Renée Korbel Quinn         To Donate to Renée's Team, CLICK HERE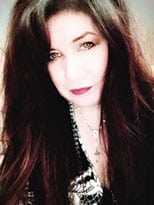 _________________________________________________________
Irene Yovu
Irene Yovu's busy schedule keeps her in perpetual motion, but she always finds time to support those in need. When she was introduced to Glam-A-THON™, she knew immediately that working with powerful women who are making a difference in the community, and doing it in high heels and lots of bling, resonated with her spirit of giving.
Irene earned a Bachelor of Arts Degree from Pratt Institute in Brooklyn  New York, and an  Associate Degree in Hotel and Food Management from Paul Smith's Jr. College, Paul Smiths, New York.
She consciously strives to treat others with kindness and grace, and spreads the gift of friendship easily and often.  She relishes her involvement in Temple Adath Or in Davie, theater arts, spiritual growth,
healthy living, glamming it up, and can often be seen at the beach on weekends working on her golden tan while squeezing in a power walk.
After a successful 25 year career in sales & marketing in the grocery industry, Irene is enjoying her ultra-active retirement filled with friends, travel, philanthropy and her glamorous 7.5 lb Persian cat, Maggie.