WHAT'S THERE TO DO TONIGHT?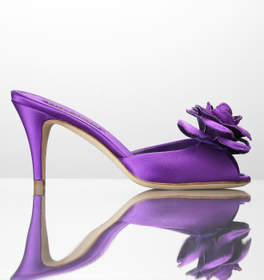 STEPPING OUT FLORIDA  
                                                                       SATURDAY-MARCH 23

 

                                                    ____________________
Pavilion Grille
"It Takes Two" Band!
Dance Fever! Come mix, mingle and Dance!  It Takes Two plays Disco and more that's sure to get you up on the dance floor!  What fun!
Why not make it a perfect evening of Dining and Dancing at the Pavilion? Dinner Reservations may be made at 561-912-0000; Pavilion Grille, 301 Yamato Rd, Boca Raton, 33431, is located in the lobby of the Seeman Holtz Building. The building is about 2 stories tall with distinctive glass sides, and is located on the NE corner of the intersection of Dixie Hwy and Yamato Road;
FREE parking in the lot or garage and then enter the lobby to a world of music and dancing. Dinner served from 6pm; Music at 8pm; $10 Cover Charge includes a House Drink or may be used toward $25 food or beverage purchase; What a great place to dine, dance and mingle! Singles and Couples welcome! The Pavilion Grille-301 Yamato Road-Boca Raton- For Reservations: 561-912-0000
COME BACK AND JOIN US TUESDAY, March 26 for a great Dance Night with "Cachet Band"; Tuesday is always a GREAT  NIGHT for Dancing and always a good crowd!  We love "Cachet Band"!
(Note: EVERYONE wants to rent our venue with new dance floor for private parties! Think of us for your next party!)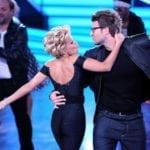 AND MORE: Two-For-One Drinks for Happy Hour : 5:00pm – 7:00pm, Tuesday – Friday: small plates start at $6; drink specials $5 -$8; Dinner served Tuesday through Saturday from 6PM and Lunch from Tuesday through Friday from 12 noon to 3:00 PM   Make dinner reservations  at 561-912-0000
New Dance Floor!
New Flooring!
New Furniture!
New Chef!
The Pavilion's New Chef Cristian, formally of Josephine's, Tavolino's and Casa de Angelo will add his distinct Italian touch to our menu.Dinner Specials Nightly ( Special Pricing) and the return of the Three Course Dinner!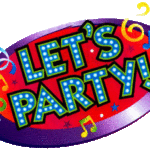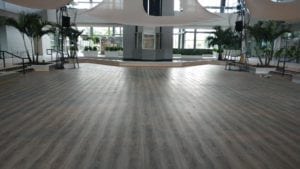 ________________________________________________________________________________________
Where to Find Live Music:  
Boca:
Check out Our Place in the Boca Raton Plaza Hotel at 2901 N. Federal Hwy., Boca Raton, call 561-750-9745;   The new Crazy Uncle Mikes at 6450 N. Federal Hwy. in Boca, call 561-931-2889;  The Funky Biscuit, 303 SE Mizner Blvd., Boca , call 561-395-2929 or funkybiscuit.com
Delray:
Arts Garage at 94 NE 2nd Avenue in Delray Beach at artsgarage.org or 561-450-6357. BYOW-Bring your own whatever, that is foods and drinks, including alcohol );    Bostons on the Beach at 40 S. Ocean Blvd.  in Delray Beach, call 561-278-3364;   Johnny Brown's at 301 E. Atlantic Ave. in Delray, call 561-243-9911;   Silverball Museum at 19 NE 3rd Ave. in Delray Beach, call 561-266-3294; Magic Bus (Classic Rock) at  The Blue Anchor Pub  at 804 E. Atlantic Avenue in Delray Beach, call to confirm band, 561-272-7272
Boynton and North:
The Venu at 8794 W. Boynton Beach Blvd. in Boynton Beach, call  561-200-0222;    Rhum Shak at 802 Lake Avenue in Lake Worth, call 561-755-7486;   Copper Blues Rock Pub, 550 S. Rosemary Ave. in West Palm Beach, call 561-404-4101;  Das Bier Garden at 1203 Town Center Drive in Jupiter, call 561-776-8669;
_________________________________________________________________________________________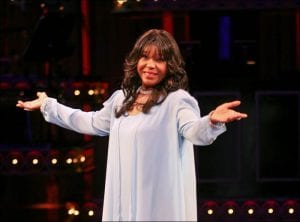 Shirley Alston Reeves-   Rock & Roll Hall of Famer, Shirley Alston Reeves, is loved by all who have had the pleasure of hearing her golden vocals Shirley started The Shirelles and sang lead vocals for the group.  They quickly became know throughout the world with hits like Sha La La, Baby It's You, Will You Still Love Me Tomorrow, Tonight's The Night and the group's MEGA Hit, Soldier Boy. Come and enjoy a legend in music history as Shirley Alston Reeves sings personally for you. Held at Sunrise Lakes Phase 4 Theater- 10102 Sunrise Lakes Blvd., Sunrise, FL  33322  For tickets:  Box Office Hours: Mon. – Tues. – Thurs. – Fri.   9:00 am – 2:00 pm; Wed.   9:00 am – 8:00 pm; or  Call: : 954- 748-3230  – ext. 1  or   Fax # 954-748-3297  To see more great upcoming shows, CLICK HERE        See Shirley Alston Reeves sing her Mega Hit, "Soldier Boy"–Click here

March Madness- (Until April 8) 
For sports fans, March is known for one thing above all others: brackets. March Madness, as the NBA calls it, runs from March 19 to April 8 this year, and the safest bet you can make is that lots and lots of people will be distracted. One number-crunching firm predicted last year that American companies would lose $1.9 billion in wages paid to unproductive workers spending company time on betting pool priorities. (In other words, March is not a productive month!) How to recoup these costs? Go into gambling yourself! According to the American Gaming Association, fans wagered more than $2 billion on March Madness brackets last year. Each one of those 70-million-or-so brackets has a one in 9.2 quintillion (that's 9 followed by 18 zeroes) chance of predicting the correct winners of every game. hahahaha-Good luck!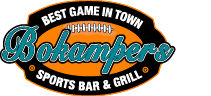 Win a Trip to Ireland or $1M at Bokamper's this March!
Win a Trip to Ireland
As part of its St. Patrick's Day celebration, Bokamper's is holding its annual Irish 'D.E.W. & a Brew' feature, from March 1 – March 31, giving guests the opportunity to win a week-long trip to Ireland. All guests need to do is purchase a Tullamore D.E.W. Irish Whiskey shot and a Guinness Draught 16 oz. together for $9.99, they will then fill out an entry form and give it to their server or the bartender.
The winner will be drawn on Facebook Live at the Bokamper's Fort Lauderdale location on April 5 between 4 p.m. – 6 p.m. on the patio. For Bokamper's locations and more info, click here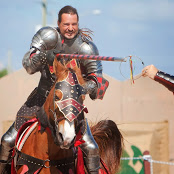 March 23 to 24- The Florida Renaissance Festival –FINAL WEEKEND! (Deerfield Beach) -Travel back in time to the 16th Century at the 27th Annual Florida Renaissance Festival, coming to Quiet Waters Park,  from 10:00 a.m. to Sunset! Over 100 Artisans selling their wares, Over 100 Performers to entertain, Kid's Kingdom, Entertainment and Food and Drink fit for a King! It's a Fun Family Event for All Ages!  This year's medieval shenanigans will span 6 weekends featuring Time Travelers (Feb. 16 – 18), Viking Invasion (Feb. 23-24), WENCHES (March 2-3), Swashbucklers and Sirens (March 9-10), Celts & Highlanders (March 16-17) and Harry Potter (March 23-24.) The other period elements remain the same: jousting on horseback, cockney accents from bearded storytellers, strumming lyres and beautiful curvy bodices. Come try archery, ax throwing or a pub crawl ($29 at 1pm and 3:30pm);At Quiet Waters Park, 401 Powerline Road in Deerfield-FOR A FULL PAGE OF INFO!!! BE SURE TO CLICK HERE,  AND FOR  tickets, CLICK HERE

March 23- (also 24)  The Greater Fort Lauderdale Food and Wine Festival: Grand Tasting at ArtsPark at Young Circle in Hollywood- A first of its kind to celebrate all of Greater Fort Lauderdale, the Grand Tasting will introduce you to the culinary revolution taking place in the region at a unique downtown setting. Featuring local fare, beverage tastings, cooking demonstrations in the Allied Kitchen and Bath Demo Kitchen, live music and art installations from local talent, the Grand Tasting at the Greater Fort Lauderdale Food & Wine Festival is set to become Broward County's signature food & wine event. General Admission: $60  (Includes: Commemorative Tasting Glass, Gift Bag, Unlimited Food & Beverage Samplings, Viewing of the Cooking Demo Stage, Live Music, Various Art Installations)  For tickets and more info, CLICK HERE     VIP $125 (Includes: all of the features included with a General Admission ticket, plus:+1 Hour of Tasting before General Admission, VIP Lounge Access, Exclusive Food & Beverage Samplings Private Entrance into the Grand Tasting, VIP Seating for Cooking Demonstrations, VIP Gift Bag, Open Bar)  For more info. and tickets, CLICK HERE
An Evening with Saturday Night Live All Stars-Live "SNL" stars Dennis Miller, Rob Schneider, Darrell Hammond and Jon Lovitz-Annual celebration and benefit for the Broward Center for the Performing Arts-Join us for an evening of laughter with some of SNL's biggest stars for a hilarious night of stand-up comedy; Dennis Miller, best known for "Weekend Update", Emmy winner Rob Schneider, master impressionist Darrell Hammond, and the outrageously funny Jon Lovitz- For tickets:  BrowardCenter.org or Ticketmaster 954-462-0222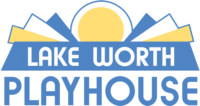 Send in the Queens-A OneNight Only Performance at 8pm-This annual Drag Show Fundraiser is back by popular demand for the 12th consecutive year! A high-end, high-energy drag concert that features a cast of dazzling drag divas. All proceeds will go to benefit the Playhouse. Featuring performances by Melissa StJohn, Velvet Lenore, Ricky Rollick, Vasti Love Montana, Dayzee Deluxx , Shardee Ross & Lupita Hollywood. At The Lake Worth Playhouse, 713 Lake Ave, Lake Worth, FL 33460  For info and tickets:  www.LakeWorthPlayhouse.org  or 561-586-6410  or CLICK HERE
Bette, Babs and Beyond-Bette Midler, Barbra Streisand, Dolly Parton, Tina Turner and Cher: Five legendary women.
Five decades of song. From radio, to movies, to television, to Broadway these five icons have done it all — and they changed the world while doing it. Celebrate the stories they shared and the music they made including "The Wind Beneath My Wings,""Don't Rain on My Parade,""I Will Always Love You,""What's Love Got to Do With It?" and "If I Could Turn Back Time." Premium $65 / Regular $55 -8pm at The Crest Theatre, 51 N. Swinton Avenue, Delray Beach-For Tickets,
CLICK HERE
March 23 and 24-Wellington Bacon $ Bourbon Festival-
Everything is better with bacon! And when paired with an eclectic array of over 40 American bourbons and whiskeys for your tasting pleasure, then add in FREE admission, well . . . what's not to like? "Pig-out" on a wide-ranging menu developed by local chefs exploring the boundaries of bacon and pork related dishes from the inspired, just like the comfort food Mom used to make, to the somewhat insane and unusual of bacon ice cream. Bring this together with the flavors of well-aged bourbon and you have a match made in heaven. But just in case you can't be tempted to partake of bourbon, Irish whiskey, rye, icy cold beer and a sampling for wine will be at the ready. Community Center & Amphitheater, 12100 Forest Hill Blvd. Wellington, FL 33414 For more info. and tickets,
CLICK HERE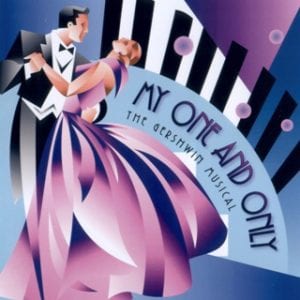 My One And Only, The Gershwin Musical- (until March 24) "My One and Only is a Crazy Big, Tap-Happy Musical…"  The timeless music of George and Ira Gershwin features an aviator, a Channel swimmer, exuberant dance numbers, sparkling costumes, romance, comedy, and America in 1927.  Created to showcase the Gershwins' marvelous music, the show ran for two years on Broadway and won 6 Tony Awards and 3 Drama Desk Awards. The plot is classic musical comedy: Captain Billy Buck Chandler, a barnstorming aviator, falls for Edythe Herbert, a former English Channel swimmer and the star of an International Aquacade. Billy, who plans to be the first man to fly solo across the Atlantic Ocean, hopes to win Edythe's hand by taking a crash course in sophistication. Billy's wisecracking female mechanic, Mickey, adds a bit of sass as a series of escapades and misadventures keep the potential lovers from finding happiness. Director Jonathan Van Dyke said, "My One and Only is the all singing, all dancing, all hilarity Gershwin musical comedy." It was a giant hit in the early 1980's with Tommy Tune and Twiggy with songs such as "Kicking the Clouds Away", "I Can't Be Bothered Now", "'S' Wonderful", "Strike Up the Band", "Funny Face", "Nice Work If You Can Get It", and of course, "My One and Only". The show will run until March 24 at the Lauderhill Performing Arts Center (LPAC)  with Showtimes: Wednesday, Saturday, & Sunday at 2 pm, Friday & Saturday at 8 pm; The theatre is located at 3800 NW 11th Place, Lauderhill, FL 33311, in the Central Broward Regional Park on the North East corner of Sunrise Boulevard and 441 (State Road 7). Tickets are $48 to $58. (LPAC charges a $5 service fee per ticket, however if a package of four Stage Door shows is purchased the service fees will be waived.) Group rates are available, as are student prices (with valid ID).  For more information and to purchase tickets, call the box office at 954-344-7765 or 954-777-2055 (LPAC) or visit  www.stagedoorfl.org or on the LPAC website at https://lpacfl.com. For further info,  contact Derelle Bunn Executive Producer/Artistic Director, at DerelleBunn@nullyahoo.com / 954-344-7765 or Carol Kassie (carol@nullcarolkassie.com / 561-445-9244).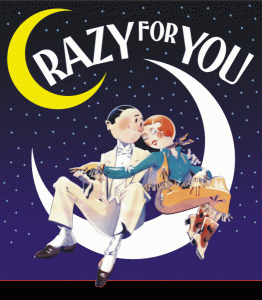 Crazy for You, A Romantic Gershwin Musical Comedy- (until April 14) Won the 1992 Tony for Best Musical and it is one of the most entertaining shows of all time; The play is a musical feast that showcases more than 20 Gershwin songs and recreates the golden era of the 1930's follies-style lavish production numbers. This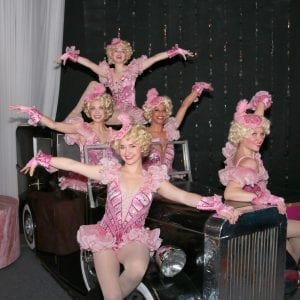 fast-paced, energetic extravaganza features lyrics by Ira Gershwin, music by George Gershwin, and book by Ken Ludwig. Billed as "The New Gershwin Musical Comedy," it is largely based on the songwriting team's 1930 musical, Girl Crazy, but incorporates songs from several other productions as well. Crazy for You won the 1992 Tony for Best Musical, the 1993 Olivier Award (London) and 1994 Dora Award (Toronto) for Best Musical. The plot revolves around a well-to-do young New Yorker, Bobby Child, who is sent to Nevada to foreclose on a theatre owned by the family business. Falling in love with the local postmistress, Bobby decides to produce a show to save the theatre. Showgirls and cowboys deliver beloved classic songs including "Embraceable You," "I Got Rhythm," "Nice Work if You Can Get It," "They Can't Take That Away From Me," and the heartbreaking ballad "But Not For Me. "Wed, Thurs, Sat, Sun Matinees at 2pm;  Wed., Thurs, Fri, Sat Evenings at 7:30pm until April 14-The theater is located at 7901 North Federal Hwy., Boca Raton-Tickets: $75-$85, www.thewick.org or call 561-995-2333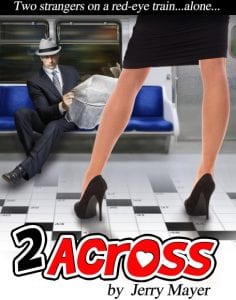 The Play "2 Across"-is called "A Comedy of Crosswords and Romance"-(until March 24) "2 Across" finds two strangers, a man and a woman, on board a San Francisco BART train at 4:30 a.m. Alone in the car, the only thing they have in common is that they are both doing the New York Times crossword puzzle. Soon the puzzles they unravel are more intriguing than any crossword puzzle could ever be. Executive Producer Ellen Wacher  said, "It also totally meets with our company's mission – to show people over the age of 50 living interesting and active and real lives. I was captivated by these characters' development, and I believe our audience will be too." Director Deborah Kondelik said, "One thing that is guaranteed though, is a delightful very early morning romp by two strangers on San Francisco's BART train. The tie that binds is that both of them are hard at work on the Saturday New York Times crossword puzzle. Although they tackle the puzzle with very different approaches, they soon discover commonalities that cannot be ignored. The stumbling block is that both are married . . . to someone else." For more information or tickets ($39) visit www.pigsdoflyproductions.com or by call 866-811-4111. Performances are on Thursday, Friday, and Saturday at 8 pm, and on Sunday at 5 pm. until March 24. All performances will take place at Empire Stage, 1140 N. Flagler Drive, Fort Lauderdale, FL 33304.  To arrange for interviews, or for photos, please contact Carol Kassie at carol@nullcarolkassie.com  or 561-445-9244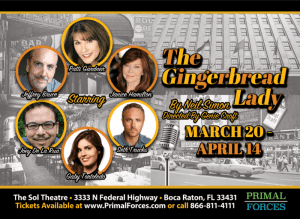 The Gingerbread Lady-" (until April 14)–One of Neil Simon's most mature comedies"…Orlando Sentinel; A major departure from Simon's previous lighthearted plays, The Gingerbread Lady is a more serious drama with comic overtones, and still with Simon's characteristic wit and humor at their brilliant best- At The Sol Theater, 3333 N Federal Highway, Boca Raton;  Performances: March 22 – Apr 14 and ticket prices are $30;  Fri and Sat and 8pm; Sun at 2pm;  For Tickets Call: 866-811-4111 Or visit us online at:  www.primalforces.com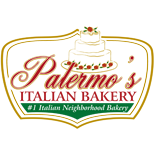 Live Music at Palermo's Italian Bakery in Boynton-7:30pm to 10:30pm-Dinner and Live Music (with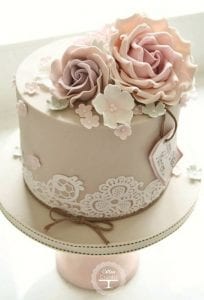 Reservations Only)-Also Coffee & Dessert available with reservation-Located at 140 N. Congress Avenue, Boynton Beach 33426  Call for reservations and to confirm: 561-737-8500   PalermosItalianBakery.com       (P.S. and you won't believe the extraordinary goodies in the bakery! Come splurge and taste the cookies, cakes and breads, too!)  For more information and entertainment info, CLICK HERE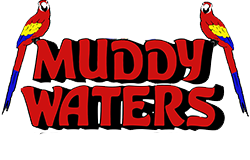 Shell, Shuck and Peel Weekends at Muddy Waters Restaurant- Great Specials on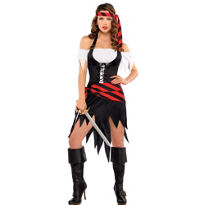 Saturday and Sunday from 11am to 4pm like "Shrimp Bang! Bang!- CLICK HERE to see-Home of 79 cent clams and oysters on the half shell daily-Happy Hour 4pm to 7pm-Try a House Shrimp Bloody Mary ($5)-And absolutely the BEST Fish Tacos!-Get your game on here on Saturday and Sunday afternoons with 22 H/D TVs- At 2237 W. Hillsboro Blvd.-Deerfield Beach 33442-Info: 954-428-6577  CLICK HERE!
AND SPECIAL CHARCOAL BBQ !!! (THE FIRST SATURDAY OF EVERY MONTH)     APRIL 6 , 2019
$5 Tri-Rail Rides on Weekends-On weekends, Tri-Rail offers $5 all-day fares its train routes in South Florida. Tri-Rail runs from Miami to West Palm Beach. On weekdays, regular one-way fares are $2.50 to $6.90 for adults, depending on the route. Kids age 4 and younger ride for free. Information is on the Tri-Rail website or 800-874-7245
Live Music by The Edge Band- Tammy Lawrence and The Edge Band-At Max's Grille in Mizner Park in Boca Raton-8:30pm –11:30pm-Join us as The Edge Band performs every Saturday-Enjoy today's hits and yesterday's classics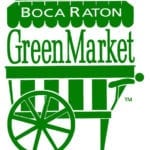 Boca Raton Green Market–NOW OPEN~ for the 22nd season -8am to 1pm, and every Saturday, in a NEW LOCATION at the north City Hall parking lot
Also, NEW:    West Palm-Farmer's Market at Grandview Public Market
(Scroll down for more info)
"Ride and Remember" Bus Tour – Meet at The Spady Cultural Heritage Museum from 10:00 AM to 12:00 PM, Delray Beach, FL-Tickets are $35 +Fee @2.92=    For more info. and tix, Click here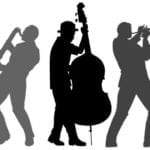 New Jazz Venue is Open:  The NYSW Jazz Lounge, at 107 SW Sixth St, Fort Lauderdale, opens 7 p.m. Saturday. Admission is free. The owner is Miguel Pilgram, a former Navy communications specialist who won a $52 million lottery jackpot 8 years ago. The 1500 sq. ft. indoor / outdoor space will host live music every night except Monday; the venue will feature classic jazz, Latin jazz and undiscovered artists-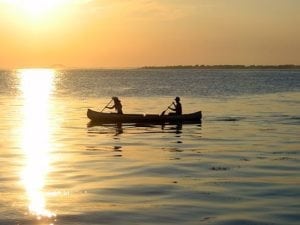 Saturday Night Moonlight Guided Canoe Tours:    December 22, 7:00 – 9:00 p.m. Meet at the Lee Road Boat Ramp to enjoy a guided moonlight canoe tour through a portion of the Refuge interior. Wear a long-sleeved shirt and long pants and bring a flashlight and bug spray.Canoe rental from Loxahatchee Canoeing is $35; you may not bring your own. (One canoe seats 2 to 3 people.) RESERVATIONS REQUIRED – Call LOXAHATCHEE CANOEING at 561-733-0192.  (Note: Also, Guided Canoe Tours Every Saturday MORNING, 9:00 – 11:15 a.m.)

(Scroll down to see GREEN MARKETS TODAY!!)
Boca Resto Lounge– Call 561-430-5639 or visit BocaRestoLounge.com -Located at 3360 N Federal Hwy, Boca Raton 33431-  Open Tuesday through Sunday
City Pub-956 S. Federal Hwy., Deerfield Beach 33441-Open Tuesday through Sunday-954-427-8213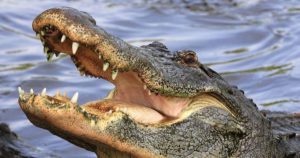 Alligator Feeding–1pm to 1:15pm-Join us every Saturday (and Wednesday) at 1pm to listen to a short talk on alligators and watch our resident alligator feed on his favorite food; Admission into the center is $5.00 per person ages 3 and up. The alligator feeding is included with admission. For more information and to confirm 561-274-SAND (7263).  Walk-ins welcome- At The Sandoway House Nature Center, 142 S. Ocean Blvd.,   Delray Beach, FL 33483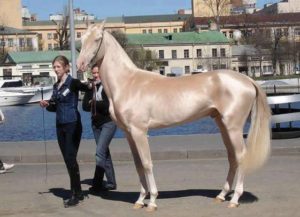 Breakfast at Gulf Stream–Make Mornings Memorable! This popular Saturday morning tradition is a must-do for families and racing fans alike! Every Saturday, from 8 am – 11 am, Rain or Shine* | Stretch's BBQ & Tiki Area-Come on out and watch our champion horses training on the track, listen to our guest speakers talk about their role in the Thoroughbred horse racing industry, and take a free tram tour through the Backstretch for a behind-the-scenes look at what goes into caring for the horses. Plus, meet your favorite famous characters, and have the kiddos get their photo taken atop a real-life horse! Table and tram tour reservations are accepted for groups of 10 or more. Please call Nancy Berry before 5 PM the Friday prior to hold your spot (954-457-6284)-Buffet Breakfast for $10 per person. Kids 2 and under eat free! | 8 AM – 11 AM  Different Character Appearances Each Week for the Children | 9 AM – 11 AM; Free t-shirt with the purchase of a buffet breakfast | 8 AM – 11 AM; Visit with Horse | 9 AM – 10 AM; Guest Speakers | 9 AM – 9:30 AM;  Free Tram Tours | 8:30 AM • 9:15 AM • 10 AM *Must arrive before 9:30 AM to guarantee a spot on a tour.

Scroll down and see  GREEN MARKETS OPEN TODAY!

IMAX Theater Is Better Than Ever
The Museum of Discovery & Science IMAX Theater-For Info, Click HERE or www.MODS.org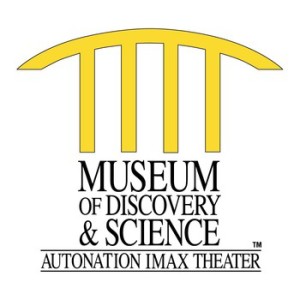 IMAX 3D- Located at 401  SW 2nd St. Fort Lauderdale-Phone:  954-713-0930
NOTE: The AutoNation IMAX Theater had been closed to upgrade their projection and sound system to IMAX with 4K Laser; Wait till you see the new IMAX with laser system!  Groundbreaking movie projection technology will transform the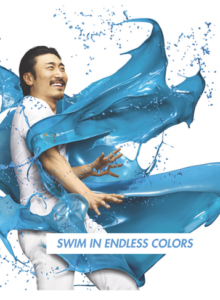 AutoNation IMAX 3D Theater experience into one of the most extraordinary theater experiences in the world.
Now the AutoNation IMAX 3D Theater will be the only place in Florida, and one of only a few in the world, to offer 2D and 3D movies using the new IMAX WITH LASER system.  For IMAX Movie Schedule, CLICK HERE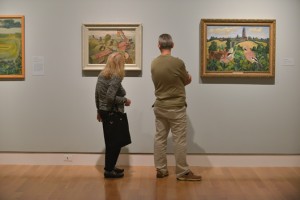 Norton Museum- There's much to celebrate at the Norton this month: The Museum reopened this past summer after a five-week hiatus to re-install galleries and prep for construction.
For info. on Exhibitions, Programs, Tours, Art After Dark, Theater Lab (new), and more, CLICK HERE 
Historic Butler House Museum Guided Tours, Home of the Deerfield Beach Historical Society-  Every Saturday, 10am to 2pm- At 380 East Hillsboro Blvd, Deerfield Beach.  Visit the "Alice B at Pioneer Grove" Gift Shop located inside the Butler House for unique purchase options.   Free entrance, donations accepted.  For information 954- 429-0378

"Free Roll"- Free Poker Tournaments-At the Big Easy Casino–(formerly "Mardi Gras" Casino)- 831 N Federal Hwy, Hallandale Beach, FL, 954-924-3200 or email:  info@nullthebigeasycasino.com  Hours of Operation: Sunday-Thursday 9:00am-3:00am;  Friday & Saturday Open 24hrs-Free Tournaments every night at 6:50pm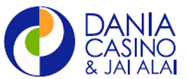 The Casino at Dania Beach is open! Casino, Concert Venue, Comedy Club! The newest casino in Broward County is almost here! You have been waiting, and soon you will able to try out an all new gaming… 301 E Dania Beach Blvd, Dania Beach, FL 33004 -Phone:(954) 920-1511  or  www.casinoDaniaBeach.com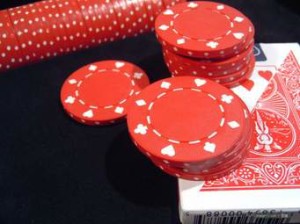 Note: Are you interested in a new job or know of someone who is looking? The brand new  Casino in Dania Beach is still hiring Cocktail Waitresses, Bartenders, Cashiers, Security Agents & Housekeeping Personnell-Resumes should be sent to JOBS@nullDANIACASINO.COM
Produce Stand at the Palm Beach Zoo–noon to 5pm- Take home farm-fresh Florida produce and sustainably grown coffee at the Zoo's Produce Stand on the first and third Saturdays of every month from 12 p.m. to 5 p.m. Learn about how buying local produce protects wildlife. Join the KaiKai Farms CSA program and pick up your box right at the Zoo.  www.palmbeachzoo.org/special-events for the latest events update. Palm Beach Zoo-1301 Summit Boulevard-West Palm Beach,FL 33405-Phone: 561-533-0887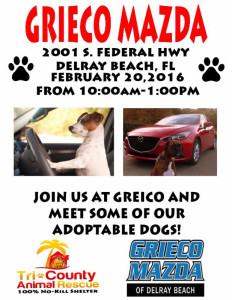 Meet Adoptable Dogs—Every third Saturday of the month-At Grieco Mazda-From 10am to 1pm- Located at 2001 S. Federal Hwy.-Delray Beach 33483
Saturdays at Sanborn: Yoga in the Park (presented by Yoga Journey), 9:00 am -A Free Fitness Series-Bring your mats for yoga classes- Sanborn Square, 72 N. Federal Highway-Boca Raton- For more info: DowntownBoca.org
Saturdays: Zumba at the Beach-  10:30 am – South Beach Pavilion at Palmetto Park Road & A1A-Boca Raton
                                                                            GREEN MARKETS:
Boca Raton Green Market– MOVED: Open for its 22st season; But after 22 years at Royal Palm Place, the market made the move to the north City Hall parking lot (located at 201 W. Palmetto Park Rd.) since it had outgrown its location in Royal Palm Plaza and needed more parking spaces; So grab your shopping bags and head on over- Held every Saturday, 8am to 1pm, find over 40 vendors with locally grown produce, bakery items, fresh eggs, plants & flowers, honey, cheeses, coffees & teas, doggie treats, prepared foods, live music and lots more.
Delray Beach SUMMER Green Market–9am to noon-FREE ADMISSION-In the heat of summer,  Delray's famed Green Market is about half the size of its high-season counterpart, with 30 vendors instead of 65, and a three-hour weekly duration instead of five; Instead of Old School Square Park, where the Winter Green Market is situated, the summer version takes place in the heart of The Set, a historic but emerging corridor between downtown and I-95. After you pick up your artisanal dog food and oil-scented soap and raw pistachio paste and organic asparagus, take a stroll around the community, where local leaders are hoping to establish a groovy, work-live-play hub. Delray Beach Tennis Center, 201 W. Atlantic Ave., Delray Beach
(Note: Delray Beach (WINTER) Green Market)-   Open 9am to 2pm- -An open air marketplace located at Old School Square Park on NE 2nd Avenue, a half block north of Atlantic Avenue in downtown Delray Beach. At the Green Market you'll find more than 65 premier food vendors featuring farm-to-fork produce, just picked citrus, tropical fruit and juice, farm fresh eggs, raw milk and butter, artisan cheese and jams, fragrant baked goods, plenty of gluten free, vegan and organic products, fresh cut flowers, plants and other unique gourmet fare along with live musical entertainment each week-For more info, CLICK HERE
West Palm Beach Green Market opens-Now in its 23rd year, the market returns to the waterfront from 9am to 1pm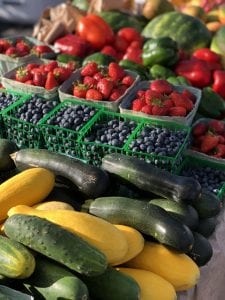 West Palm-Farmer's Market at Grandview Public Market-The Farmer's Market by Farriss Farm is open year-round to the publicevery Saturday, from 9 a.m. to 2 p.m.Visitors will enjoy a curated vendor lineup along with artfully arranged local and organic produce, quality meats, baked goods, cheeses, herbs, fresh flowers, local plants, and more. The al fresco market also features a plethora of regional artisan specialties such as breads, pastas, and local Florida honey. Participating vendors include Farriss Farm, CoLab Farms, La Montagne Des Saveurs, and Incredible Edible Landscapes. Live music by local bands and DJs. For more information, visit grandviewpublic.com or call 561-771-6100. Grandview Public Market is located at 1401 Clare Avenue, West Palm Beach, FL 33401. Hours are Monday through Saturday, 7 a.m. to 10:30 p.m., and Sunday, 7 a.m. to 8 p.m. Complimentary valet parking is available. Located one mile south of I-95 on Clare Avenue in West Palm Beach, Florida. The luxurious, 13,000 sq. ft. multi-vendor food hall features twelve best-in-class chef-driven restaurants and a retail specialty shop.
Plantation Farmers Market–Year-round, 8 a.m. to 2 p.m Saturdays, Volunteer Park,  12050 W. Sunrise Blvd., Plantation, 954-452-2558
Marando Farms – 1401 SW 1st Ave, Ft. Lauderdale, FL 33315- Call 954-294-2331, or visit marandofarms.com– Expanding, read more: CLICK  HERE
Marando Ranch–A Partnering of Marando Farms and Georgia Pig–5151 SW 64th Ave., Davie-  Coming in the Fall-Read this: CLICK HERE
Bedner Farms -10066 Lee Road, Boynton Beach, FL 33473 and new: 2nd location (see below)
Bedner's Farm Fresh Market in Delray's Artist Alley– Bedner's Farm Fresh Market brings local, sustainably grown produce, including 100% certified organic produce and many other items, east to its second location at 381 N.E. 3rd Avenue, Delray Beach. The market is located at the north end of Delray Beach's Artists Alley and N.E. 4th Street/Lake Ida Road. Hours of operation are Monday-Saturday 9:00am-8:00pm and Sunday 10:00am-6:00pm. The upscale country store atmosphere is welcoming and the employees are ready to help. For more information visit www.bedners.com or call 561-501-5177
Yellow Green Farmers Market–Year Round–A massive indoor metal shed filled with fresh produce, vendors selling everything from olives to essential oils, Cuban coffee, soups, fresh bread, hats and shorts and ukeleles made out of cigar boxes. Also good for Latin food stands' or  brunch at the Chill Bar-Open on Saturdays and Sundays only.  ygfarmersmarket.com –  1940 N. 30th Road, Hollywood – Phone: 954-513-3990
Green Market-Pompano-every Saturday, 8:30 AM – 1:30 PM; Come out and support our local businesses. Find the finest local purveyors and producers of local goods. You'll feel good about being part of something bigger. "Buy Local, Eat Local, Shop Local" ~ Free Yoga Class (for all ages and kids) ~ 10am-11am Class (for all ages and kids) ~ 10am-11am. Vendor Inquiries Contact: GreenMarketPompanoBeach@nullgmail.com For More Info & Join Our Mailing List: greenmarketpompanobeach.com
                                                           NETWORKING
Networking–LOTS of Breakfast networking and more- Everyday in various locations- CLICK HERE