WHAT'S THERE TO DO TONIGHT?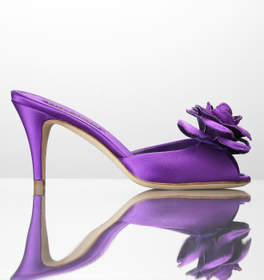 STEPPING OUT FLORIDA  
                                                                       SATURDAY- SEPTEMBER 29

Pavilion Grille                                 
"IT TAKES TWO" Band 
Disco and Beyond Party!  Come and Dance, Dance, Dance!  "IT TAKES TWO" plays Motown, Salsa, Swing, Cha Cha, Classic Rock and DISCO!  Come and  enjoy the NEW, Beautiful Dance Floor~  Join us! Why not a perfect evening of Dining and Dancing?  Dinner Reservations may be made at 561-912-0000; Pavilion Grille, 301 Yamato Rd, Boca Raton, 33431, is located in the lobby of the Seeman Holtz Building.  The building is about 2 stories tall with distinctive glass sides, and is located on the NE corner of the intersection of Dixie Hwy and Yamato Road; FREE parking in the lot or garage and then enter the lobby to a world of music and dancing.  Dinner served from 6pm; Music at 8pm; $10 Cover Charge includes a House Drink or may be used toward $20 food or beverage purchase; What a great place to dine, dance and mingle! Singles and Couples welcome!   The Pavilion Grille-301 Yamato Road-Boca Raton- For Reservations:  561-912-0000
TOMORROW:  Sunday, September 30: Oldies and Classics with Joey Dale
(NOTE: Everyone wants to have a party on our sensational new dance floor! (Consider us for your next party~!)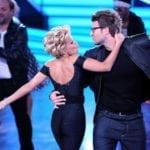 AND MORE: Two-For-One Drinks for Happy Hour : 5:00pm – 7:00pm, Tuesday – Friday: small plates start at $6; drink specials $5 -$8; Dinner served Tuesday through Saturday from 6PM and Lunch from Tuesday through Friday from 12 noon to 3:00 PM   Make dinner reservations  at 561-912-0000
New Dance Floor!
New Flooring!
New Furniture!
New Chef!
The Pavilion's New Chef Cristian, formally of Josephine's, Tavolino's and Casa de Angelo will add his distinct Italian touch to our menu.
Dinner Specials Nightly ( Special Pricing) and the return of the Three Course Dinner!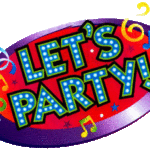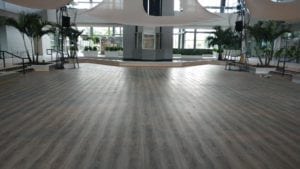 Pavilion: SPECIAL NOTE: Come and dance on our NEW DANCE FLOOR! Wow!)
__________________________________________
September 29 to October 14- My Way, A Musical Tribute to Frank Sinatra– This delightful musical revue features 56 songs recorded by "Ol' Blue Eyes," including All of Me, All the Way, Chicago, Fly Me to the Moon, High Hopes, It Was a Very Good Year, Love and Marriage, That's Life, the title song and more. Shows are evenings at 7:30pm, on Thursdays, Fridays, Saturdays and Sundays with Matinee shows on Sat. & Sun. at 1:30pm-For tickets and info: Kravis.org or call 561-832-7469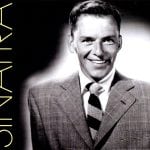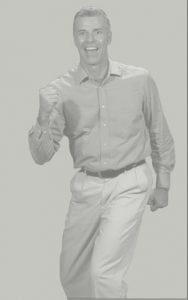 September 29- The Moving Edge Workshop-8:30am to 4:30pm (?) In this one day workshop you will learn what is blocking you from moving forward in your life. Through a little education and a little movement, you will gain the skills to be more comfortable being you. Awaken self-confidence and trust by aligning body and mind. In this class you will learn to:-Break Free and discover the language of the body through movement and play; -Increase Self-awareness and self-esteem; -Develop empathy and understanding of others; -Build trust and rapport; -Unlock Creativity;      Your Instructors: Scott Lappin is a movement coach with a long-standing career as a national ballroom professional. The Moving Edge Workshop is a culmination of decades
spent developing partnering skills and connection through interactive movement. Scott's joy is to guide people toward empowered movement within themselves and with others. Today, Moving Edge has attracted the interest of industry and non-profits as a corporate tool for strategic team building.   Natalie Kusturic is a 

license marriage and family therapists with over 17 years experience helping people drop their masks to live a life of integrity and purpose. Natalie believes the shadow self-contained within holds the secret to
transformation and allows human beings to tap into their true creative potential. Register: Day of Event $299 per person; Early and online: $249 (save 20% ) MovingEdgeWorkshop.com/register  Location: Shall We Dance Studio, 600 S. Federal Hwy., Deerfield Beach, FL 33441 For more information,contactScott:MovingEdgeWorkshop@nullgmail.com or 561-901-6711
Bourbon, Beer & BBQ-Celebrate the end of National Bourbon Month with hand selected bourbons, local craft beers and mouthwatering BBQ bites and sliders-Tickets: $25 on line; $30 at the door; For info: GulfstreamPark.com  at 901 S. Federal Hwy. , Hallandale Beach- 954-454-7000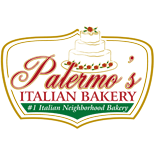 Live Music at Palermo's Italian Bakery in Boynton-
7pm to 11pm
-Live taping of "Nite Time Miami" with comics, singers-$5 cover includes an Open Mic contest with a $50 cash prize-All contestants must be seated by 9:30PM-All contestants for open mic must be seated by 8:30pm – Located at 140 N. Congress Avenue, Boynton Beach 33426  Call for reservations: 561-737-8500   
PalermosItalianBakery.com 
      (P.S. and you won't believe the extraordinary goodies in the bakery! Come splurge and taste the cookies, cakes and breads, too!)  For more information and entertainment info, 
CLICK HERE
    (Also serving Dessert & Coffee on Saturday Nights Under the Stars with Live Entertainment)
Now to September 30-Boca Raton Restaurant Month-Dozens of Boca restaurants offering specials on multi-course meals; Each restaurant will have 3-course prix fixe dinner menus priced between $36 and $40. This does not include tax or gratuity. Many will have 3-course prix fixe lunch menus priced between $21 and $25. This does not include tax or gratuity.  For more information and participating restaurants, CLICK HERE
Now to September 30-Miami Spice is returning for its 17th year; designed to encourage visitors and locals to explore ( 38) new restaurants and visit old favorites by providing discounted three-course brunches, lunches ($23) and dinners ($39) at more than 200 total participating restaurants; The list, broken down by cuisine, neighborhood and availability of the promotion, is available at the Greater Miami Convention & Visitors Bureau's website iLoveMiamiSpice.com
Now to September 30-Flavor Palm Beach–Dozens of Palm Beach restaurants offering specials on 3-course meals for lunch and dinner; to see the participating restaurants and pricing, CLICK HERE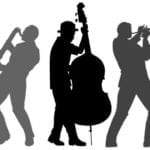 New Jazz Venue is Open:  The NYSW Jazz Lounge, at 107 SW Sixth St, Fort Lauderdale, opens 7 p.m. Saturday. Admission is free. The owner is Miguel Pilgram, a former Navy communications specialist who won a $52 million lottery jackpot 8 years ago. The 1500 sq. ft. indoor / outdoor space will host live music every night except Monday; the venue will feature classic jazz, Latin jazz and undiscovered artists-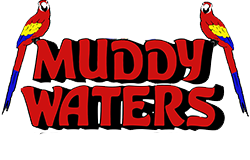 Shell, Shuck and Peel Weekends at Muddy Waters Restaurant- Great Specials on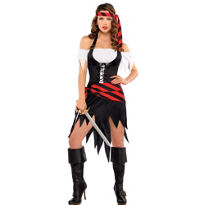 Saturday and Sunday from 11am to 4pm like "Shrimp Bang! Bang!- CLICK HERE to see-Home of 79 cent clams and oysters on the half shell daily-Happy Hour 4pm to 7pm-Try a House Shrimp Bloody Mary ($5)-And absolutely the BEST Fish Tacos!-Get your game on here on Saturday and Sunday afternoons with 22 H/D TVs- At 2237 W. Hillsboro Blvd.-Deerfield Beach 33442-Info: 954-428-6577 or www.MuddyWatersRestaurant.com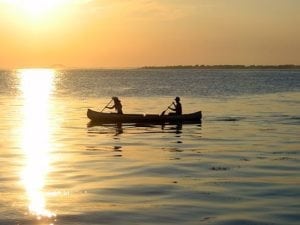 Saturday Night Moonlight Guided Canoe Tours:  September 22, 7:00 – 9:00 p.m.;  October 20, 7:00 – 9:00 p.m.; November 24, 7:00 – 9:00 p.m.; December 22, 7:00 – 9:00 p.m. Meet at the Lee Road Boat Ramp to enjoy a guided moonlight canoe tour through a portion of the Refuge interior. Wear a long-sleeved shirt and long pants and bring a flashlight and bug spray.Canoe rental from Loxahatchee Canoeing is $35; you may not bring your own. (One canoe seats 2 to 3 people.) RESERVATIONS REQUIRED – Call LOXAHATCHEE CANOEING at 561-733-0192.  (Note: Also, Guided Canoe Tours Every Saturday, 9:00 – 11:15 a.m.)
(Scroll down for more GREEN Markets!)

Boca Raton Green Market-Open for its 21st season–Grab your shopping bags and head on over- Held every Saturday, 8am to 1pm, until May 13, 2018. The Market takes place at the south end of Royal Palm Place in the Monument Piazza parking area located at the intersection of S Federal Highway and SE Mizner Blvd. Over 40 vendors with produce, bakery items, plants & flowers, doggie treats, prepared foods and lots more. Plenty of parking is available adjacent to the GreenMarket vendor site.From  8am to 1pm, at the Royal Palm Place shopping center, 400 S Federal Highway, Boca Raton.
Delray Beach SUMMER Green Market–9am to noon-FREE ADMISSION-In the heat of summer,  Delray's famed GreenMarket is about half the size of its high-season counterpart, with 30 vendors instead of 65, and a three-hour weekly duration instead of five; Instead of Old School Square Park, where the Winter GreenMarket is situated, the summer version takes place in the heart of The Set, a historic but emerging corridor between downtown and I-95. After you pick up your artisanal dog food and oil-scented soap and raw pistachio paste and organic asparagus, take a stroll around the community, where local leaders are hoping to establish a groovy, work-live-play hub.Delray Beach Tennis Center, 201 W. Atlantic Ave., Delray Beach
(Note: Delray Beach (WINTER) Green Market)- (WILL RETURN IN THE FALL)  Open 9am to 2pm- -An open air marketplace located at Old School Square Park on NE 2nd Avenue, a half block north of Atlantic Avenue in downtown Delray Beach. At the Green Market you'll find more than 65 premier food vendors featuring farm-to-fork produce, just picked citrus, tropical fruit and juice, farm fresh eggs, raw milk and butter, artisan cheese and jams, fragrant baked goods, plenty of gluten free, vegan and organic products, fresh cut flowers, plants and other unique gourmet fare along with live musical entertainment each week-For more info, CLICK HERE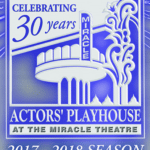 Check out the plays Coming up at Actors Playhouse at the Miracle Theater for 2018-At 280 Miracle Mile, Coral Gables 33134 CLICK HERE
Boca Resto Lounge– Call 561-430-5639 or visit BocaRestoLounge.com -Located at 3360 N Federal Hwy, Boca Raton 33431-  Open Tuesday through Sunday
City Pub-956 S. Federal Hwy., Deerfield Beach 33441-Open Tuesday through Sunday-954-427-8213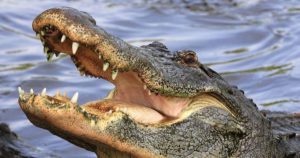 Alligator Feeding–1pm to 1:15pm-Join us every Saturday (and Wednesday) at 1pm to listen to a short talk on alligators and watch our resident alligator feed on his favorite food; Admission into the center is $5.00 per person ages 3 and up. The alligator feeding is included with admission. For more information and to confirm 561-274-SAND (7263).  Walk-ins welcome- At The Sandoway House Nature Center, 142 S. Ocean Blvd.,   Delray Beach, FL 33483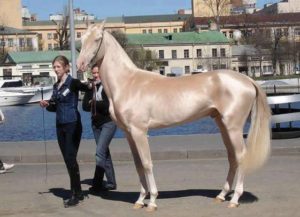 Breakfast at Gulf Stream–Make Mornings Memorable! This popular Saturday morning tradition is a must-do for families and racing fans alike! Every Saturday, from 8 am – 11 am, Rain or Shine* | Stretch's BBQ & Tiki Area-Come on out and watch our champion horses training on the track, listen to our guest speakers talk about their role in the Thoroughbred horse racing industry, and take a free tram tour through the Backstretch for a behind-the-scenes look at what goes into caring for the horses. Plus, meet your favorite famous characters, and have the kiddos get their photo taken atop a real-life horse! Table and tram tour reservations are accepted for groups of 10 or more. Please call Nancy Berry before 5 PM the Friday prior to hold your spot (954-457-6284)-Buffet Breakfast for $10 per person. Kids 2 and under eat free! | 8 AM – 11 AM  Different Character Appearances Each Week for the Children | 9 AM – 11 AM; Free t-shirt with the purchase of a buffet breakfast | 8 AM – 11 AM; Visit with Horse | 9 AM – 10 AM; Guest Speakers | 9 AM – 9:30 AM;  Free Tram Tours | 8:30 AM • 9:15 AM • 10 AM *Must arrive before 9:30 AM to guarantee a spot on a tour.

Scroll down and check out all the GREEN MARKETS OPEN TODAY!

IMAX Theater Has Re-Opened and It's Better Than Ever
The Museum of Discovery & Science IMAX Theater-For Info, Click HERE or www.MODS.org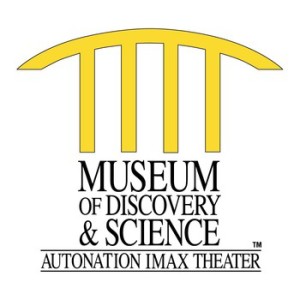 IMAX 3D- Located at 401  SW 2nd St. Fort Lauderdale-Phone:  954-713-0930
NOTE: The AutoNation IMAX Theater had been closed to upgrade their projection and sound system to IMAX with 4K Laser; Wait till you see the new IMAX with laser system!  Groundbreaking movie projection technology will transform the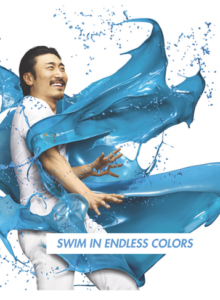 AutoNation IMAX 3D Theater experience into one of the most extraordinary theater experiences in the world.
Now the AutoNation IMAX 3D Theater will be the only place in Florida, and one of only a few in the world, to offer 2D and 3D movies using the new IMAX WITH LASER system.  For IMAX Movie Schedule, CLICK HERE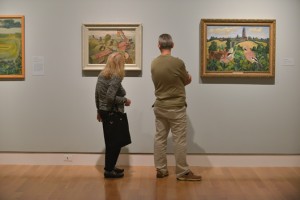 Norton Museum-FREE ADMISSION: There's much to celebrate at the Norton this month: The Museum reopened this past summer after a five-week hiatus to re-install galleries and prep for construction. And admission is FREE for all through December 2018! Be sure to visit the reinstalled galleries to view your favorite works in a new context. Also on view is a video installation by artist Mark Fox, Giverny: Journal of an Unseen Garden, that offers a new perspective of the lily ponds in Giverny, France that Claude Monet made famous in his paintings. Programs such as Art After Dark resume this week, and are free as well!  Welcome back!
For info. on Exhibitions, Programs, Tours, Art After Dark, Theater Lab (new), and more, CLICK HERE 
Historic Butler House Museum Guided Tours, Home of the Deerfield Beach Historical Society-  Every Saturday, 10am to 2pm- At 380 East Hillsboro Blvd, Deerfield Beach.  Visit the "Alice B at Pioneer Grove" Gift Shop located inside the Butler House for unique purchase options.   Free entrance, donations accepted.  For information 954- 429-0378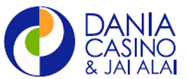 The Casino at Dania Beach is open! Casino, Concert Venue, Comedy Club! The newest casino in Broward County is almost here! You have been waiting, and soon you will able to try out an all new gaming… 301 E Dania Beach Blvd, Dania Beach, FL 33004 -Phone:(954) 920-1511  or  www.casinoDaniaBeach.com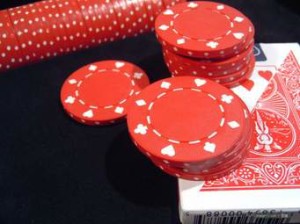 Note: Are you interested in a new job or know of someone who is looking? The brand new  Casino in Dania Beach is still hiring Cocktail Waitresses, Bartenders, Cashiers, Security Agents & Housekeeping Personnell-Resumes should be sent to JOBS@nullDANIACASINO.COM
Produce Stand at the Palm Beach Zoo–noon to 5pm- Take home farm-fresh Florida produce and sustainably grown coffee at the Zoo's Produce Stand on the first and third Saturdays of every month from 12 p.m. to 5 p.m. Learn about how buying local produce protects wildlife. Join the KaiKai Farms CSA program and pick up your box right at the Zoo.  www.palmbeachzoo.org/special-events for the latest events update. Palm Beach Zoo-1301 Summit Boulevard-West Palm Beach,FL 33405-Phone: 561-533-0887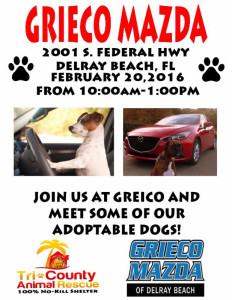 Meet Adoptable Dogs—Every third Saturday of the month-At Grieco Mazda-From 10am to 1pm- Located at 2001 S. Federal Hwy.-Delray Beach 33483
Saturdays at Sanborn: Yoga in the Park (presented by Yoga Journey), 9:00 am -A Free Fitness Series-Bring your mats for yoga classes- Sanborn Square, 72 N. Federal Highway-Boca Raton- For more info: DowntownBoca.org
Saturdays: Zumba at the Beach-  10:30 am – South Beach Pavilion at Palmetto Park Road & A1A-Boca Raton
                                                                            GREEN MARKETS:
West Palm Beach Green Market opens-Now in its 23rd year, the market returns to the waterfront from 9am to 1pm
Plantation Farmers Market–Year-round, 8 a.m. to 2 p.m Saturdays, Volunteer Park,  12050 W. Sunrise Blvd., Plantation, 954-452-2558
Marando Farms – 1401 SW 1st Ave, Ft. Lauderdale, FL 33315- Call 954-294-2331, or visit marandofarms.com– Expanding, read more: CLICK  HERE
Marando Ranch–A Partnering of Marando Farms and Georgia Pig–5151 SW 64th Ave., Davie-  Coming in the Fall-Read this: CLICK HERE
Bedner Farms -10066 Lee Road, Boynton Beach, FL 33473 and new: 2nd location (see below)
Bedner's Farm Fresh Market in Delray's Artist Alley– Bedner's Farm Fresh Market brings local, sustainably grown produce, including 100% certified organic produce and many other items, east to its second location at 381 N.E. 3rd Avenue, Delray Beach. The market is located at the north end of Delray Beach's Artists Alley and N.E. 4th Street/Lake Ida Road. Hours of operation are Monday-Saturday 9:00am-8:00pm and Sunday 10:00am-6:00pm. The upscale country store atmosphere is welcoming and the employees are ready to help. For more information visit www.bedners.com or call 561-501-5177
Yellow Green Farmers Market–Year Round–A massive indoor metal shed filled with fresh produce, vendors selling everything from olives to essential oils, Cuban coffee, soups, fresh bread, hats and shorts and ukeleles made out of cigar boxes. Also good for Latin food stands' or  brunch at the Chill Bar-Open on Saturdays and Sundays only.  ygfarmersmarket.com –  1940 N. 30th Road, Hollywood – Phone: 954-513-3990
                                                           NETWORKING
Networking–LOTS of Breakfast networking and more- Everyday in various locations- CLICK HERE