WHAT'S THERE TO DO TONIGHT?   
                                                        THURSDAY, SEPTEMBER  27
Pavilion Grille 
Closed for a Private Party, BUT….
Come back tomorrow, Friday, September 28, for the Boca Chamber Battle of the Bands! Call the Pavilion for details!  561-912-0000
The Pavilion features a NEW, huge 2000 sq. ft. Dance Floor and FREE Parking; Why not make it a perfect evening of Dining and Dancing? Dinner Reservations may be made at 561-912-0000; Pavilion Grille, 301 Yamato Rd, Boca Raton, 33431, is located in the lobby of the Seeman Holtz Building .  The building is about 2 stories tall with distinctive glass sides, and is located on the NE corner of the intersection of Dixie Hwy and Yamato Road; FREE parking in the lot or garage and then enter the lobby to a world of music and dancing. Dinner served from 6pm; Music at 8pm; $10 Cover Charge includes a House Drink or may be used toward $20 food or beverage purchase; What a great place to dine, dance and mingle! Singles and Couples welcome! The Pavilion Grille-301 Yamato Road-Boca Raton- For Reservations: 561-912-0000 www.PavilionGrille.com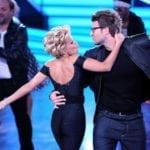 The Week Ahead: Friday, September 28: Boca Chamber Battle of the Bands, Tickets required;  Saturday, September 29: It Takes Two;  Sunday, September 30: Joey Dale
(Note: EVERYONE wants to rent our venue with new dance floor for private parties! Think of us for your next party!)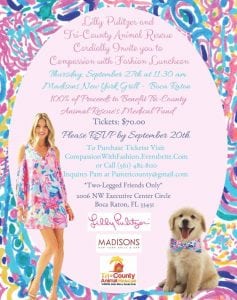 Compassion With Fashion Luncheon-Food, Fashion, Friends and Fun-Lilly Pulitzer and Tri-County Animal Rescue Cordially Invite you- 11:30am; Tickets are $70 with $100% of proceeds to benefit T.C.A.R.'s Medical Fund-Held at Madison's New York Grill, 1006 NW Executive Center Circle, Boca Raton 33431 Please RSVP by September 20; To Purchase Tickets visit Eventbrite by clicking here: CompassionWitPassionEventbrite.com  or  to Avoid Service Fee: call Pam at 561–482-8110 or PamTriCounty@nullgmail.com and give us your seating preference  (Note: 2 legged friends only)
Veterans of the TV show "Saturday Night Live ("SNL ") will hit the stage at Seminole Casino Coconut Creek-Funny men and former Saturday Night Live titans Rob Schneider, Darrell Hammond, Chris Kattan, and Finesse Mitchell will appear at Seminole Casino Coconut Creek at 8 p.m.-Tickets (priced at $40/$60/$200 – for couch seating) are on sale now via Ticketmaster locations, online at Ticketmaster.com, or by calling 800-653-8000. The Pavilion box office will open at 1 p.m. on the day of the show for on-site ticket purchases and Will Call pickup. The Pavilion at Seminole Casino Coconut Creek is located at 5550 NW 40th Street, Coconut Creek.  For more information about the show, CLICK HERE
Auditions for Tap Dancing Through Auschwitz: an Original Play– Hosted by BARCLAY Performing Arts-Auditions: 7 AM – 10 AM-The story follows five high school seniors as they visit the infamous concentration camp of Auschwitz, on a trip known as The March of the Living. While in the midst of their own life transitions, their entire world is flipped upside down as they bear witness to the horrors of their ancestors' past."IMPORTANT INFO:  Please prepare a one minute contemporary monologue. Sides may be given at audition. Rehearsals begin Thursday October 18th. Performances are Tuesday December 4th and Wednesday December 5th.  *We encourage all types, ethnicity, and backgrounds to audition for ANY and ALL roles*Small stipend may be offered. Walk-ins welcome. Synopsis:   The students journey start at the airport where they all innocently get to know each other. They joke around, they laugh, and bond. Then, their shield of vulnerability comes crashing down as they enter the concentration camp Auschwitz. They enter history's most treacherous battleground, where people fought to survive. Each individual is forced to face their own emotions, question their history, their identity, and even themselves. They turn on each other, they lash out, and we start to see the true colors of these once innocent teenagers. It's all fun and games until no one is safe. It all comes with the territory, when you find yourself tap dancing through Auschwitz. Held at BARCLAY Performing Arts, 8221 Glades Rd, Boca Raton, Florida 33434
September 27 to October 14- My Way, A Musical Tribute to Frank Sinatra– This delightful musical revue features 56 songs recorded by "Ol' Blue Eyes," including All of Me, All the Way, Chicago, Fly Me to the Moon, High Hopes, It Was a Very Good Year, Love and Marriage, That's Life, the title song and more. Shows are evenings at 7:30pm, on Thursdays, Fridays, Saturdays and Sundays with Matinee shows on Sat. & Sun. at 1:30pm-For tickets and info: Kravis.org or call 561-832-7469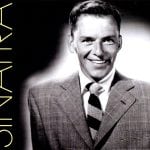 Trivia Night at Petanque-The restaurant hosts trivia every Thursday from 6 to 11 p.m., with the last Thursday of the month following a different theme. The top three teams get gift certificates! 517 Northwood Road, West Palm Beach; 561/273-5441; petanquepb.com
Trivia Thursdays at Batch-DJ Rich Babalu leads trivia battles every Thursday from 7 to 9 p.m. at the restaurant's east patio. Entry is free, and participants can enjoy drink specials. Plus, prizes from stores in the Delray Marketplace! 14813 Lyons Road, Delray Beach; 561-877-0000; batchgastropub.com
Trivia-Brass Tap Trivia Challenge-Wilma McAwesome plays hostess to the trivia night every Thursday from 7:30 to 9:30 p.m. Gather a group, order a beer, and see how much you know for $75 worth of prizes! 50 N. Congress Ave., Boynton Beach; 561-239-7968;  brasstapbeerbar.com/boyntonbeach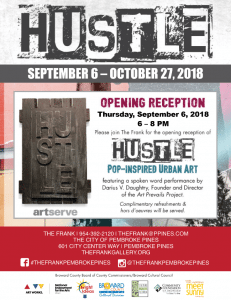 Art Exhibition-(until October 27)- "Hustle" At The Frank Pembroke Pines-The Frank Art Gallery in Pembroke Pines is proud to present "Hustle," a collection of work exploring the pop-sensibilities of South Florida's urban art with an emphasis on process, labor and work. Curated by The Frank's Chief Curator Joshua Carden and ArtServe's Curator Colette Mello, Hustle combines the pure colors and imagery of pop-art with the grit, energy and social undertones of street art. Featuring artists from Laundromat Art Space and ArtServe, the exhibition explores the physical and psychological marks of progress, development and growth through a contemporary pop-art lens.In addition to the amazing artwork, guests also will enjoy a special spoken word performance by Darius V. Daughtry, founder and director of the Art Prevails Project. Location:The Frank C. Ortis Art Gallery and Exhibition Hall, 601 City Center Way, Pembroke Pines, FL 33025
Backyard Bash- Every Thursday-8pm-Beer and Food Specials-Beer Pong, Flip Cup, Corn Hole-all in our 4,500 square ft backyard! Well-behaved pups are welcome. Please pick up after your pets.Backyard Food Specials; Backyard Drink Specials; Happy Hour: Monday – Friday: 3pm – 7pm; Weekend Brunch: Saturday & Sunday: 11am – 4pm;The Butcher Shop Beer Garden & Grill, 209 6th Street • West Palm Beach   561-812-2336 butchershopbeergarden.com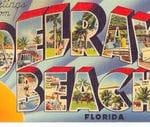 Tickets For Sale for Events at Old School Square in Delray-Individual Tickets on sale now-Call the Box Office to get the best seats and learn more about VIP tables in front of the stage at the Crest Theater;   561-243-7922 ext.1    Public, Group and Internet Sales open; For more info. and to see the line-up of upcoming shows at 51 N. Swinton Avenue, Delray Beach 33444    CLICK HERE   (NOTE: FREE Friday Concerts begin October 5)
Now to September 30-Boca Raton Restaurant Month-Dozens of Boca restaurants offering specials on multi-course meals; Each restaurant will have 3-course prix fixe dinner menus priced between $36 and $40. This does not include tax or gratuity. Many will have 3-course prix fixe lunch menus priced between $21 and $25. This does not include tax or gratuity.  For more information and participating restaurants, CLICK HERE
Now to September 30-Miami Spice is returning for its 17th year; designed to encourage visitors and locals to explore ( 38) new restaurants and visit old favorites by providing discounted three-course brunches, lunches ($23) and dinners ($39) at more than 200 total participating restaurants; The list, broken down by cuisine, neighborhood and availability of the promotion, is available at the Greater Miami Convention & Visitors Bureau's website iLoveMiamiSpice.com
Now to September 30-Flavor Palm Beach–Dozens of Palm Beach restaurants offering specials on 3-course meals for lunch and dinner; to see the participating restaurants and pricing, CLICK HERE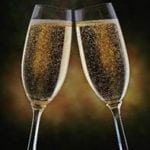 Ladies Night-Every Thursday-5PM to 8PM-Groups of 4 ladies or more receive a complimentary bottle of champagne; Martini's $7; glasses of champagne: $4; Margaritas : $3-At the Casino at Dania Beach-301 E. Dania Beach Blvd., Dania Beach 33004   www.CasinoDaniaBeach.com

"Gatsby's Joint"-  Hear live Jazz and Blues almost every night of the week-Happy Hour at 5pm-Music and dancing from 7pm to 11pm–Located at 2460 E Commercial Blvd, Fort Lauderdale-  Brand new restaurant…good food & drinks!   Call 754-332-2125 for reservations- For more info and to see who's performing tonight:   www.gatsbysjoints.com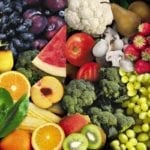 Farmer's Market Every Thursday-At Sunset, every Thursday,  CityPlace Pop-Up Farmer's Market comes alive with the finest locally ​sourced,​ ​in-season produce, flavored oils and vinegars, cheeses, raw Florida honey, flowers, container gardens, and sustainable seafood. The open air market also features chef-driven food and cocktail tastings. This week executive chef Miguel Santiago of Hilton West Palm Beach will be showcasing items from Galley's new farm-to-table menu, including: Tuna Poke, Burrata Salad, and WPB Mule (craft cocktail with Indian River grapefruit-infused vodka, fresh lime, and ginger beer);  Farmer's Market, 5:30-9 p.m.;Galley food tasting, 6-8 p.m.; Cost: Free;  Where: At CityPlace Plaza, 700 S. Rosemary Ave., West Palm Beach, FL 33401- For more information, call to confirm 561-366-1000 or CLICK HERE
Socrates Café- Facilitated discussions open to everyone who wishes to freely discuss a question which is chosen by vote. No enrollment. 1:30-3 p.m. Spanish River Library, 1501 Spanish River Blvd., Boca Raton. For more info and to confirm:  bocalibrary.org
Zumba Gold-For ages 50 years old and up. Zumba combines invigorating Latin-inspired dance music and moves including; merengue, salsa and flamenco to improve physical health, balance, memory and posture. 3-4 p.m. Veterans Park Recreation Center, 802 NE 1st St., Boca Raton. $6 per class. Call to confirm 561-243-7350
Sea Turtle Talk-Meets 2 p.m. daily, weather permitting. Meet at sea turtle rehabilitation facility. Free, no reservations. Children under 18 must be with adult. Gumbo Limbo Nature Center, 1801 N. Ocean Blvd., Boca Raton, Call to confirm: 561-544-8615,  For more info:   gumbolimbo.org
The Poppin' and Hoppin' Special; Pizza & Pint Night-5pm to 8pm-At Whole Foods Market, Davie-From 5 pm – 8 pm-Grab a seat at the Watering Hole and enjoy a personal pizza and a pint for just $8 on Thursdays.  See you at the Watering Hole! Located at 1903 S. University Drive, Davie 33324 Call to confirm:  Phone: 954-916-3000
Clematis By Night-West Palm's favorite Thursday night tradition proves why it has been the "hot spot to chill" for more than 20 years. During Clematis by Night, guests will enjoy live music, food and drink specials and the hottest local social scene, creating an unmatched seaside Happy Hour setting-Various bands will perform from 6pm to 9pm at the waterfront-100 Clematis Street-For more information, please visit Wpb.org/events or follow the City of West Palm Beach on Facebook @CityofWPB, on Twitter @westpalmbch or on Instagram @westpalmbch.  or call 561-822-1515
Voltaire-New Club Just Opened on Clematis Street in W. Palm Beach-The Club Promoter has scheduled major touring bands through the fall, including post-rock favorites Unwed Sailor, Marbin, a Chicago by way of Israel jazz-rock band, and New York shoe-gazers Shana Falana. Expanding its sonic palette, Voltaire has also dedicated future Saturday nights to a drag cabaret in the spirit of the late Clematis Street venue The Lounge, and Sunday nights to blues. To start, the venue will be open Wednesdays to Sundays, with possible special events slated on select Mondays and Tuesdays. Located at 526 Clematis Street, W. Palm-For the full schedule, visit sub-culture.org/voltaire.
Boca Resto Lounge-Music 7pm to 10pm;  5 Select Appetizers for $5 Each during Happy Hour-Inside and Outside Patio Seating Available-Call 561-430-5639 or visit BocaRestoLounge.com -Located at 3360 N Federal Hwy, Boca Raton 33431-  Open Tuesday through Sunday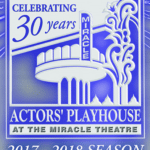 Check out the plays Coming up at Actors Playhouse at the Miracle Theater for 2018- CLICK HERE
Networking Every Thursday-Coffee Open Networking Thursday-8:00AM – 8:45AM-$5 for coffee, bagels, fruit, danish and our famous oatmeal-We start at 8AM sharp and are out the door before 9:00AM-Held at Spoto's Oyster Bar -4560 PGA Blvd-Palm Beach Gardens -No Dues or Fees to Join-For more info, CLICK HERE