WHAT'S THERE TO DO TONIGHT?   
                                                        THURSDAY,    JANUARY 17
Pavilion Grille
"It Takes Two" Band Tonight!
Join us for an evening of great music, dining and dancing; you'll love the songs of the 50's to Today; Everybody Dance! What a fabulous group! Join us!
And come back TOMORROW, FRIDAY, JANUARY 18, for the most fun Oldies and Doo Wop by Joey Dale and his band! It's all the music we know and love….Come and dance on the NEW, huge 2000 sq. ft.  Dance Floor!  It's a great night to Meet, Mix, Mingle, Dine, and Dance and celebrate the Holidays at the Pavilion Grille in Boca Raton! Both Singles and Couples welcome!  Dinner served from 6pm; Music starts at 8pm. Admission is $10 which includes a FREE House Drink, or may be credited toward $25 food or beverage; Terrific music, dance,  and fun tonight! All ages! Call 561-912-0000 for reservations or more information. Pavilion Grille, 301 Yamato Rd, Boca Raton, 33431, is located in the lobby of the Seeman Holtz Building located on the NE corner of the intersection of Dixie Hwy and Yamato Road, and has distinctive large glass sides. Just park in the lot or garage and enter the lobby to a world of music and dancing. Directions: Take I-95 and exit at Yamato Rd., Boca Raton. Go east and turn left on Dixie Hwy. Parking driveway is on the right. There is a large FREE parking lot area and also a parking garage on the premises. Pavilion Grille, 301 Yamato Road, Boca Raton, FL 33431  www.PavilionGrille.com    What a great place to dine, dance and mingle!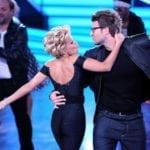 The Week End Ahead: Friday, January 18: Joey Dale, Oldies Night;   Saturday, January 19: Cachet Band; Sunday, January 20: Closed for a Private Party
(Note: EVERYONE wants to rent our venue with new dance floor for private parties! Think of us for your next party!)
________________________________________________
You won't believe how much is doing at Muddy's–EVERY night–CLICK HERE
Wonders of the Sea 3D-presented by Arnold Schwarzenegger and Jean Michel Cousteau-Wonders of the Sea 3D takes viewers on a trip under the ocean, capturing incredible footage of rarely seen sea creatures, while warning about the impacts of climate change. From Fiji to the Bahamas, Jean Michel Cousteau and his children Celine and Fabien embark on a voyage to discover the ocean as never before seen and learn more about the threats that put our ocean at risk. Narrated by renowned environmentalist Arnold Schwarzenegger, Wonders of the Sea showcases awe-inspiring scenery, in breathtaking 3D. It makes it feel like you're diving alongside the Cousteau family, close to the creatures but without getting wet! These rarely-seen multicolored creatures performing in an exceptionally vibrant underwater world will fascinate, educate and entertain the whole family. Wonders of the Sea 3D is a once-in-a-lifetime experience and a declaration of love to the ocean.  For more information and to purchase tickets, CLICK HERE
January 17 to 20-Art Palm Beach- Aims to provide a fresh new approach to traditional booth-style art fairs. The 22nd edition aims to connect exhibitors and collectors in dynamic new ways, introducing them to the broad spectrum of contemporary and modern art forms. Guests will have the opportunity to enjoy new pavilions, engaging lecture series, film screenings, and compelling art performances. For 2019, we are introducing the Flow, Design, and Kabinett pavilions, guest curated by Erich Weiss, which will explore video art, fine art jewelry, and design, and historical artists from each gallery, respectively. Fair: Thur to Sun, 12-7pm (Sun until 6 pm); Location: Palm Beach County Convention Center, 650 Okeechobee Boulevard West, Palm Beach, Florida 33401  For more info., CLICK HERE
January 17 to February 24-Funny Girl, A Classic Musical Biography of the Legendary Fanny Brice– The most requested show of the season is presented by the Wick Theater.  Funny Girl, the audience-voted favorite, is the semi-autobiographical romantic musical story of Broadway star, film actress and comedian Fanny Brice and her tempestuous love-story with gambler Nicky Arnstein. Nominated for 8 Tony Awards, the beloved musical is full of familiar timeless songs, wit and heartbreak. Synopsis: The ambitious young Fanny Brice starts out as a bit player on the turn-of-the-century New York City vaudeville stage, but works her way up to stardom on Broadway. Valued for her vocal and comedic talents by the renowned theater impresario Florenz Ziegfeld, Fanny thrives onstage, but her tumultuous personal life with her charismatic husband Nicky Arnstein is more challenging.  The musical features such hits as "Don't Rain on My Parade," "I'm the Greatest Star" and the timeless
ballad "People." The Wick production runs from January 17 through February 24, 2019. Tickets are $75-$85, www.TheWick.org or call the box office at 561-995-2333. The Wick Theatre is located at 7901 North Federal Highway. Boca Raton, FL 33445; The play runs until February 24, 2019; Opening/Media Night: January 19, 2019; Performance are on Wed, Thurs, Sat, Sun Matinees at 2pm; Thurs, Fri, Sat Evenings at 7:30pm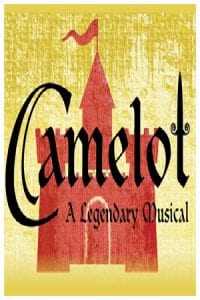 January 17 to February 3 -Camelot – A Legendary Musical at The Lake Worth Playhouse-Borrowing from the Arthurian legends, Lerner and Loewe's Camelot is the duo's fantastical masterpiece which triumphed on Broadway in a legendary original production that lead to a film version, and numerous revivals in New York, London and across the globe. Its Original Broadway Cast Album topped the charts for 60 weeks, with a rich score boasting such gems as "If Ever I Would Leave You," "I Loved You Once in Silence," "The Lusty Month of May," and of course, "Camelot." For Preview Night on January 17, Tickets are $27 , CLICK HERE; For Opening Night (CLICK HERE) on January 18, Tickets are $38 and include Premium Theatre Seats, Appetizers and a Complimentary Glass of Champagne! Appetizers served at 7:30pm and the show starts promptly at 8 p.m.  On Thursday, January 24, Dinner is Sold Out but Orchestra seats are $35 and Mezz. seats for show only are $29,CLICK HERE; You don't want to miss it! R.S.V.P. today to save your seat! Performances are Thursday – Sunday from January 19 to February 3; Lake Worth Playhouse, 713 Lake Ave, Lake Worth, FL 33460 FOR TICKETS: 561-568-6410 or CLICK HERE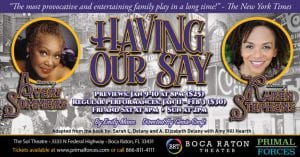 "Having Our Say"- (An Extraordinary True Story) –Trailblazers, activists and best friends, the Delany sisters—103-year-old Sadie and Bessie, age 101—take us on a "provocative and entertaining" (The New York Times) journey of triumphs over prejudice in times of social unrest. Celebrate the story of a century as lived by "two strong, vibrant women dispensing joy and wisdom" (Chicago Tribune) in this funny and heartfelt family drama based on the bestselling memoir. Bessie breaks barriers to become a dentist while Sadie integrates the NYC school system. "I think it's an incredibly important piece of theater, yet it is so rarely produced," says Croft. "Because this play deals so blatantly and so forcefully with racism and sexism, it has a new timeliness." "I think it will touch people's hearts," says Sommers of the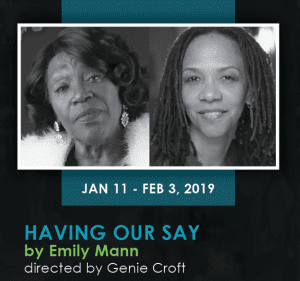 play. "And they'll have their eyes opened about the state of America, hearing about the kinds of things that happened in this country and are still happening." "I believe we need to be reminded of our history every now and then," agrees Stephens. "Because we had a black president, we think we are so past the issues that are dealt with in this play. But we are reminded that we're not. It's still very much on the table. And every now and then, we need to be jolted awake and reminded that we still have work to do." Presented by Primal Forces at The Sol Theatre 3333 N Federal Highway, Boca Raton FL 33431  Performances Fridays, Saturdays and Sundays-Runs until February 3-Contact: 866-811-4111 Tickets are $30- For more info and tickets: primalforces.com
Live Music by The Edge Band-At Prezzo in Boca Raton-8:00pm – 10:30pm-Join us on the patio as The Edge Band performs every Thursday-Enjoy today's hits and yesterday's classics-Prezzo, 5560 N Military Trail, Boca Raton, FL 33496    For more info. or to confirm: 561-314-6840
Trivia Night at Petanque-The restaurant hosts trivia every Thursday from 6 to 11 p.m., with the last Thursday of the month following a different theme. The top three teams get gift certificates! 517 Northwood Road, West Palm Beach; Call to confirm: 561-273-5441; petanquepb.com
Trivia Thursdays at Batch-DJ Rich Babalu leads trivia battles every Thursday from 7 to 9 p.m. at the restaurant's east patio. Entry is free, and participants can enjoy drink specials. Plus, prizes from stores in the Delray Marketplace! 14813 Lyons Road, Delray Beach; 561-877-0000; batchgastropub.com
Trivia-Brass Tap Trivia Challenge-Wilma McAwesome plays hostess to the trivia night every Thursday from 7:30 to 9:30 p.m. Gather a group, order a beer, and see how much you know for $75 worth of prizes! 50 N. Congress Ave., Boynton Beach; 561-239-7968;  brasstapbeerbar.com/boyntonbeach

"Free Roll"- At the Big Easy Casino-(formerly "Mardi Gras" Casino)- 831 N Federal Hwy, Hallandale Beach, FL, 954-924-3200 or email:  info@nullthebigeasycasino.com  Hours of Operation: Sunday-Thursday 9:00am-3:00am;  Friday & Saturday Open 24hrs-Free Tournaments every night at 6:50pm
Backyard Bash- Every Thursday-8pm-Beer and Food Specials-Beer Pong, Flip Cup, Corn Hole-all in our 4,500 square ft backyard! Well-behaved pups are welcome. Please pick up after your pets.Backyard Food Specials; Backyard Drink Specials; Happy Hour: Monday – Friday: 3pm – 7pm; Weekend Brunch: Saturday & Sunday: 11am – 4pm;The Butcher Shop Beer Garden & Grill, 209 6th Street • West Palm Beach   561-812-2336 butchershopbeergarden.com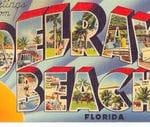 Tickets For Sale for Events at Old School Square in Delray-Individual Tickets on sale now-Call the Box Office to get the best seats and learn more about VIP tables in front of the stage at the Crest Theater;   561-243-7922 ext.1    Public, Group and Internet Sales open; For more info. and to see the line-up of upcoming shows at 51 N. Swinton Avenue, Delray Beach 33444    CLICK HERE   (NOTE: Check out their FREE Friday night concerts)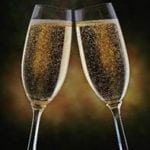 Ladies Night-Every Thursday-5PM to 8PM-Groups of 4 ladies or more receive a complimentary bottle of champagne; Martini's $7; glasses of champagne: $4; Margaritas : $3-At the Casino at Dania Beach-301 E. Dania Beach Blvd., Dania Beach 33004   www.CasinoDaniaBeach.com

"Gatsby's Joint"-  Hear live Jazz and Blues almost every night of the week-Happy Hour at 5pm-Music and dancing from 7pm to 11pm–Located at 2460 E Commercial Blvd, Fort Lauderdale-  Brand new restaurant…good food & drinks!   Call 754-332-2125 for reservations- For more info and to see who's performing tonight:   www.gatsbysjoints.com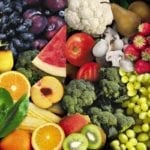 Farmer's Market Every Thursday-At Sunset, every Thursday,  CityPlace Pop-Up Farmer's Market comes alive with the finest locally ​sourced,​ ​in-season produce, flavored oils and vinegars, cheeses, raw Florida honey, flowers, container gardens, and sustainable seafood. The open air market also features chef-driven food and cocktail tastings. This week executive chef Miguel Santiago of Hilton West Palm Beach will be showcasing items from Galley's new farm-to-table menu, including: Tuna Poke, Burrata Salad, and WPB Mule (craft cocktail with Indian River grapefruit-infused vodka, fresh lime, and ginger beer);  Farmer's Market, 5:30-9 p.m.;Galley food tasting, 6-8 p.m.; Cost: Free;  Where: At CityPlace Plaza, 700 S. Rosemary Ave., West Palm Beach, FL 33401- For more information, call to confirm 561-366-1000 or CLICK HERE
Socrates Café- Facilitated discussions open to everyone who wishes to freely discuss a question which is chosen by vote. No enrollment. 1:30-3 p.m. Spanish River Library, 1501 Spanish River Blvd., Boca Raton. For more info and to confirm:  bocalibrary.org
Sea Turtle Talk-Meets 2 p.m. daily, weather permitting. Meet at sea turtle rehabilitation facility. Free, no reservations. Children under 18 must be with adult. Gumbo Limbo Nature Center, 1801 N. Ocean Blvd., Boca Raton, Call to confirm: 561-544-8615,  For more info:   gumbolimbo.org
The Poppin' and Hoppin' Special; Pizza & Pint Night-5pm to 8pm-At Whole Foods Market, Davie-From 5 pm – 8 pm-Grab a seat at the Watering Hole and enjoy a personal pizza and a pint for just $8 on Thursdays.  See you at the Watering Hole! Located at 1903 S. University Drive, Davie 33324 Call to confirm:  Phone: 954-916-3000
Clematis By Night-West Palm's favorite Thursday night tradition proves why it has been the "hot spot to chill" for more than 20 years. During Clematis by Night, guests will enjoy live music, food and drink specials and the hottest local social scene, creating an unmatched seaside Happy Hour setting-Various bands will perform from 6pm to 9pm at the waterfront-100 Clematis Street-For more information, please visit Wpb.org/events or follow the City of West Palm Beach on Facebook @CityofWPB, on Twitter @westpalmbch or on Instagram @westpalmbch.  or call to confirm: 561-822-1515
Boca Resto Lounge-Music 7pm to 10pm;  5 Select Appetizers for $5 Each during Happy Hour-Inside and Outside Patio Seating Available-Call 561-430-5639 or visit BocaRestoLounge.com -Located at 3360 N Federal Hwy, Boca Raton 33431-  Open Tuesday through Sunday
Networking Every Thursday-Coffee Open Networking Thursday-8:00AM – 8:45AM-$5 for coffee, bagels, fruit, danish and our famous oatmeal-We start at 8AM sharp and are out the door before 9:00AM-Held at Spoto's Oyster Bar -4560 PGA Blvd-Palm Beach Gardens -No Dues or Fees to Join-For more info, CLICK HERE