WHAT'S THERE TO DO TONIGHT?   
                                                        THURSDAY,    MARCH 21                                                            
Sorry, Closed For a Private Party, But……
… COME BACK TOMORROW, FRIDAY, MARCH 22 for the fun Oldies and Doo Wop by Joey Dale and his band! It's all the music we know and love….Come and dance on the NEW, huge 2000 sq. ft.  Dance Floor!  It's a great night to Meet, Mix, Mingle, Dine, and Dance and celebrate the Holidays at the Pavilion Grille in Boca Raton! Both Singles and Couples welcome!  Dinner served from 6pm; Music starts at 8pm. Admission is $10 which includes a FREE House Drink, or may be credited toward $25 food or beverage; Terrific music, dance,  and fun tonight! All ages! Call 561-912-0000 for reservations or more information. Pavilion Grille, 301 Yamato Rd, Boca Raton, 33431, is located in the lobby of the Seeman Holtz Building located on the NE corner of the intersection of Dixie Hwy and Yamato Road, and has distinctive large glass sides. Just park in the lot or garage and enter the lobby to a world of music and dancing. Directions: Take I-95 and exit at Yamato Rd., Boca Raton. Go east and turn left on Dixie Hwy. Parking driveway is on the right. There is a large FREE parking lot area and also a parking garage on the premises. Pavilion Grille, 301 Yamato Road, Boca Raton, FL 33431  www.PavilionGrille.com    What a great place to dine, dance and mingle!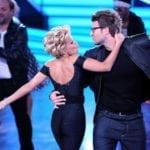 The Week End Ahead:Friday,March 22: Joey Dale, Oldies Night; Saturday, March 23:It Takes Two; Sunday, March 24: Singles Party
COME BACK AND JOIN US TUESDAY, March 26, with music by "Cachet Band" for the best Dancing and always a good crowd!  We love "Cachet Band"!
(Note: EVERYONE wants to rent our venue with new dance floor for private parties! Think of us for your next party!)
________________________________________________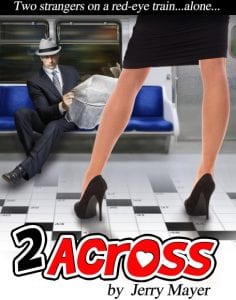 The Play "2 Across"-is called "A Comedy of Crosswords and Romance"–  (Until March  24)  2Across finds two strangers, a man and a woman, on board a San Francisco BART train at 4:30 a.m. Alone in the car, the only thing they have in common is that they are both doing the New York Times crossword puzzle. Soon the puzzles they unravel are more intriguing than any crossword puzzle could ever be. Executive Producer Ellen Wacher  said, "It also totally meets with our company's mission – to show people over the age of 50 living interesting and active and real lives. I was captivated by these characters' development, and I believe our audience will be too." Director Deborah Kondelik said, "One thing that is guaranteed though, is a delightful very early morning romp by two strangers on San Francisco's BART train. The tie that binds is that both of them are hard at work on the Saturday New York Times crossword puzzle. Although they tackle the puzzle with very different approaches, they soon discover commonalities that cannot be ignored. The stumbling block is that both are married . . . to someone else." For more information or tickets ($39) visit www.pigsdoflyproductions.com or by call 866-811-4111. Performances are on Thursday, Friday, and Saturday at 8 pm, and on Sunday at 5 pm. All performances will take place at Empire Stage, 1140 N. Flagler Drive, Fort Lauderdale, FL 33304.  To arrange for interviews, or for photos, please contact Carol Kassie at carol@nullcarolkassie.com  or 561-445-9244
Managing Stress by Nourishing the Soul- Social Worker, Channe Fodeman,  discusses why you are stressing: your children, the traffic on Federal Highway, what someone said last week?  Explore how to let go, move on and enjoy life. Interactive exercises will be offered to build a coping plan. 2pm at the Highland Beach Library, 3618 S. Ocean Blvd., Highland Beach
You won't believe how much is doing at Muddy's–EVERY night–CLICK HERE
And save the date: April 6- BBQ!  (On the first Saturday of every month)

Live Music by The Edge Band- Tammy Lawrence and The Edge Band-At Prezzo in Boca Raton-8:00pm –9:30pm-Join us on the patio as The Edge Band performs every Thursday-Enjoy today's hits and yesterday's classics-Prezzo, 5560 N Military Trail, Boca Raton, FL 33496    For more info. or to confirm: 561-314-6840
Trivia Night at Petanque-The restaurant hosts trivia every Thursday from 6 to 11 p.m., with the last Thursday of the month following a different theme. The top three teams get gift certificates! 517 Northwood Road, West Palm Beach; Call to confirm: 561-273-5441; petanquepb.com
Trivia Thursdays at Batch-DJ Rich Babalu leads trivia battles every Thursday from 7 to 9 p.m. at the restaurant's east patio. Entry is free, and participants can enjoy drink specials. Plus, prizes from stores in the Delray Marketplace! 14813 Lyons Road, Delray Beach; 561-877-0000; batchgastropub.com
Trivia-Brass Tap Trivia Challenge-Wilma McAwesome plays hostess to the trivia night every Thursday from 7:30 to 9:30 p.m. Gather a group, order a beer, and see how much you know for $75 worth of prizes! 50 N. Congress Ave., Boynton Beach; 561-239-7968;  brasstapbeerbar.com/boyntonbeach

"Free Roll"- Free Poker Tournaments-at the Big Easy Casino-(formerly "Mardi Gras" Casino)- 831 N Federal Hwy, Hallandale Beach, FL, 954-924-3200 or email:  info@nullthebigeasycasino.com  Hours of Operation: Sunday-Thursday 9:00am-3:00am;  Friday & Saturday Open 24hrs-Free Tournaments every night at 6:50pm
Backyard Bash- Every Thursday-8pm-Beer and Food Specials-Beer Pong, Flip Cup, Corn Hole-all in our 4,500 square ft backyard! Well-behaved pups are welcome. Please pick up after your pets.Backyard Food Specials; Backyard Drink Specials; Happy Hour: Monday – Friday: 3pm – 7pm; Weekend Brunch: Saturday & Sunday: 11am – 4pm;The Butcher Shop Beer Garden & Grill, 209 6th Street • West Palm Beach   561-812-2336 butchershopbeergarden.com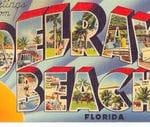 Tickets For Sale for Events at Old School Square in Delray-Individual Tickets on sale now-Call the Box Office to get the best seats and learn more about VIP tables in front of the stage at the Crest Theater;   561-243-7922 ext.1    Public, Group and Internet Sales open; For more info. and to see the line-up of upcoming shows at 51 N. Swinton Avenue, Delray Beach 33444    CLICK HERE   (NOTE: Check out their FREE Friday night concerts)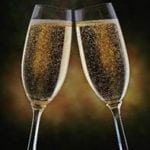 Ladies Night-Every Thursday-5PM to 8PM-Groups of 4 ladies or more receive a complimentary bottle of champagne; Martini's $7; glasses of champagne: $4; Margaritas : $3-At the Casino at Dania Beach-301 E. Dania Beach Blvd., Dania Beach 33004   www.CasinoDaniaBeach.com

"Gatsby's Joint"-  Hear live Jazz and Blues almost every night of the week-Happy Hour at 5pm-Music and dancing from 7pm to 11pm–Located at 2460 E Commercial Blvd, Fort Lauderdale-  Brand new restaurant…good food & drinks!   Call 754-332-2125 for reservations- For more info and to see who's performing tonight:   www.gatsbysjoints.com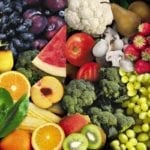 Farmer's Market Every Thursday-At Sunset, every Thursday,  CityPlace Pop-Up Farmer's Market comes alive with the finest locally ​sourced,​ ​in-season produce, flavored oils and vinegars, cheeses, raw Florida honey, flowers, container gardens, and sustainable seafood. The open air market also features chef-driven food and cocktail tastings. This week executive chef Miguel Santiago of Hilton West Palm Beach will be showcasing items from Galley's new farm-to-table menu, including: Tuna Poke, Burrata Salad, and WPB Mule (craft cocktail with Indian River grapefruit-infused vodka, fresh lime, and ginger beer);  Farmer's Market, 5:30-9 p.m.;Galley food tasting, 6-8 p.m.; Cost: Free;  Where: At CityPlace Plaza, 700 S. Rosemary Ave., West Palm Beach, FL 33401- For more information, call to confirm 561-366-1000 or CLICK HERE
Socrates Café- Facilitated discussions open to everyone who wishes to freely discuss a question which is chosen by vote. No enrollment. 1:30-3 p.m. Spanish River Library, 1501 Spanish River Blvd., Boca Raton. For more info and to confirm:  bocalibrary.org
Sea Turtle Talk-Meets 2 p.m. daily, weather permitting. Meet at sea turtle rehabilitation facility. Free, no reservations. Children under 18 must be with adult. Gumbo Limbo Nature Center, 1801 N. Ocean Blvd., Boca Raton, Call to confirm: 561-544-8615,  For more info:   gumbolimbo.org
The Poppin' and Hoppin' Special; Pizza & Pint Night-5pm to 8pm-At Whole Foods Market, Davie-From 5 pm – 8 pm-Grab a seat at the Watering Hole and enjoy a personal pizza and a pint for just $8 on Thursdays.  See you at the Watering Hole! Located at 1903 S. University Drive, Davie 33324 Call to confirm:  Phone: 954-916-3000
Clematis By Night-West Palm's favorite Thursday night tradition proves why it has been the "hot spot to chill" for more than 20 years. During Clematis by Night, guests will enjoy live music, food and drink specials and the hottest local social scene, creating an unmatched seaside Happy Hour setting-Various bands will perform from 6pm to 9pm at the waterfront-100 Clematis Street-For more information, please visit Wpb.org/events or follow the City of West Palm Beach on Facebook @CityofWPB, on Twitter @westpalmbch or on Instagram @westpalmbch.  or call to confirm: 561-822-1515
Boca Resto Lounge-Music 7pm to 10pm;  5 Select Appetizers for $5 Each during Happy Hour-Inside and Outside Patio Seating Available-Call 561-430-5639 or visit BocaRestoLounge.com -Located at 3360 N Federal Hwy, Boca Raton 33431-  Open Tuesday through Sunday
Networking Every Thursday-Coffee Open Networking Thursday-8:00AM – 8:45AM-$5 for coffee, bagels, fruit, danish and our famous oatmeal-We start at 8AM sharp and are out the door before 9:00AM-Held at Spoto's Oyster Bar -4560 PGA Blvd-Palm Beach Gardens -No Dues or Fees to Join-For more info, CLICK HERE