WHAT'S THERE TO DO TONIGHT?   
                                                        THURSDAY,    NOVEMBER 15
Pavilion Grille
Closed Tonight for a Private Party….BUT…..
Come back TOMORROW, Friday, November 16, for the fun oldies and Doo Wop songs by Joey Dale and his band.  Come hear so many, many favorites and dance on the NEW, huge 2000 sq. ft.  Dance Floor!  It's a great night to Meet, Mix, Mingle, Dine, and Dance to great music at the Pavilion Grille in Boca Raton! Both Singles and Couples welcome!  Dinner served from 6pm; Music starts at 8pm. Admission is $10 which includes a FREE House Drink, or may be credited toward $20 food or beverage; Terrific music, dance,  and fun tonight! All ages! Call 561-912-0000 for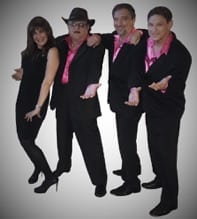 reservations or more information. Pavilion Grille, 301 Yamato Rd, Boca Raton, 33431, is located in the lobby of the Seeman Holtz Building located on the NE corner of the intersection of Dixie Hwy and Yamato Road, and has distinctive large glass sides. Just park in the lot or garage and enter the lobby to a world of music and dancing. Directions: Take I-95 and exit at Yamato Rd., Boca Raton. Go east and turn left on Dixie Hwy. Parking driveway is on the right. There is a large FREE parking lot area and also a parking garage on the premises. Pavilion Grille, 301 Yamato Road, Boca Raton, FL 33431  www.PavilionGrille.com    What a great place to dine, dance and mingle!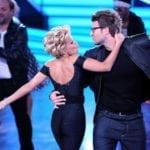 The Week End Ahead:   Friday, November 16: Oldies Night with Joey Dale;  Saturday, November 17: Closed for a Private Party; Sunday, November 18: "Sock Hop" with Joey & The Paradons          
(And come back on Tuesday, November 20 for the fabulous dance music of Cachet Band)
(Note: EVERYONE wants to rent our venue with new dance floor for private parties! Think of us for your next party!)
______________________________________________________________________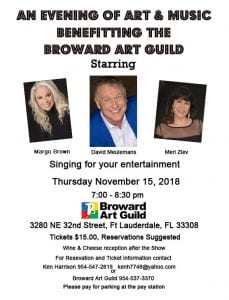 An Evening of Art and Music Benefiting the Broward Art Guild-Singing for your entertainment-(Margo Brown, David Meulemans, Meri Ziev) 7pm to 8:30pm; Wine & Cheese Reception after the show;  Tickets are $15, Reservations suggested;  For Reservation and Ticket information contact Ken Harrison; 954-547-2819 or KenH7748@nullyahoo.com  or Broward Art Guild: 954-537-3370  Please pay for parking at the pay station-Held at the Broward Art Guild, 3280 NE 32nd Street, Ft. Lauderdale 33308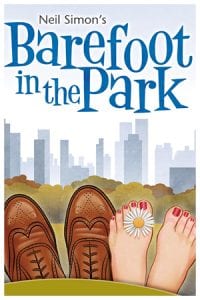 Preview Night of Barefoot in the Park (a Neil Simon play)  at the Lake Worth Playhouse Story Synopsis: Paul and Corie Bratter are newlyweds in every sense of the word. He's a straight-as-an-arrow lawyer and she's a free spirit always looking for the latest kick. Their new apartment is her most recent find – too expensive with bad plumbing and in need of a paint job. After a six-day honeymoon, they get a surprise visit from Corie's loopy mother and decide to play matchmaker during a dinner with their neighbor-in-the-attic, Velasco, where everything that can go wrong, does. Paul just doesn't understand Corie, as she sees it. He's too staid, too boring, and she just wants him to be a little more spontaneous. Running "barefoot in the park" would be a start…Lake Worth Playhouse, 713 Lake Ave, Lake Worth, FL 33460 Box Office phone: 561-586-5410- The play runs until December 3;  For tickets for tonight, Preview Night, CLICK HERE; For tickets for Opening Night, CLICK HERE      For tickets from Nov. 17 to Dec. 3 on Fri., Sat. or Sun. ,  CLICK HERE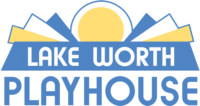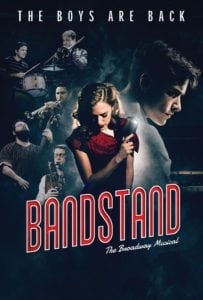 November 15 (and 19)-Bandstand-(This is the Broadway Musical on Screen)-Back by popular demand! From Andy Blankenbuehler, winner of the 2017 Tony Award® for Best Choreography for Bandstand and the 2016 Tony Award for Best Choreography for Hamilton, comes the new musical that explodes with the most high-octane, heart-stopping and best dancing on stage today. 1945; as America's soldiers come home to ticker-tape parades and overjoyed families, Private First Class Donny Novitski, singer and songwriter, returns to rebuild his life with only the shirt on his back and a dream in his heart. When NBC announces a national competition to find the nation's next great musical superstars, inspiration strikes! Donny joins forces with a motley group of fellow veterans, forming a band unlike any the nation has ever seen. Along the way, they discover the power of music to face the impossible, find their voice and finally feel like they have a place to call home.In addition to the feature production, audiences will enjoy behind-the-scenes, never-before-seen footage with cast and crew. For more info. on movie locations and times, CLICK HERE

South Florida Business Expo-4pm to 8pm-Discover new products, innovative and emerging South Florida companies; Free Seminar presented by Presented by Google
Coach Vicente Pimienta: Introduction To Digital Marketing-4pm;   Digital Marketing 101 -5:30pm; click here for Free Tickets; Greater Fort Lauderdale Broward Convention Center, 1950 Eisenhower Blvd. | Third Floor – Grand | Fort Lauderdale – Click here for Free VIP Tickets, prizes
Live Music by The Edge Band-At Prezzo in Boca Raton-8:00pm – 10:30pm-Join us on the patio as The Edge Band performs every Thursday-Enjoy today's hits and yesterday's classics-
Prezzo, 5560 N Military Trail, Boca Raton, FL 33496    For more info. or to confirm: 561-314-6840
Trivia Night at Petanque-The restaurant hosts trivia every Thursday from 6 to 11 p.m., with the last Thursday of the month following a different theme. The top three teams get gift certificates! 517 Northwood Road, West Palm Beach; Call to confirm: 561-273-5441; petanquepb.com
Trivia Thursdays at Batch-DJ Rich Babalu leads trivia battles every Thursday from 7 to 9 p.m. at the restaurant's east patio. Entry is free, and participants can enjoy drink specials. Plus, prizes from stores in the Delray Marketplace! 14813 Lyons Road, Delray Beach; 561-877-0000; batchgastropub.com
Trivia-Brass Tap Trivia Challenge-Wilma McAwesome plays hostess to the trivia night every Thursday from 7:30 to 9:30 p.m. Gather a group, order a beer, and see how much you know for $75 worth of prizes! 50 N. Congress Ave., Boynton Beach; 561-239-7968;  brasstapbeerbar.com/boyntonbeach
Backyard Bash- Every Thursday-8pm-Beer and Food Specials-Beer Pong, Flip Cup, Corn Hole-all in our 4,500 square ft backyard! Well-behaved pups are welcome. Please pick up after your pets.Backyard Food Specials; Backyard Drink Specials; Happy Hour: Monday – Friday: 3pm – 7pm; Weekend Brunch: Saturday & Sunday: 11am – 4pm;The Butcher Shop Beer Garden & Grill, 209 6th Street • West Palm Beach   561-812-2336 butchershopbeergarden.com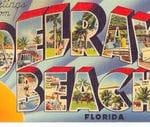 Tickets For Sale for Events at Old School Square in Delray-Individual Tickets on sale now-Call the Box Office to get the best seats and learn more about VIP tables in front of the stage at the Crest Theater;   561-243-7922 ext.1    Public, Group and Internet Sales open; For more info. and to see the line-up of upcoming shows at 51 N. Swinton Avenue, Delray Beach 33444    CLICK HERE   (NOTE: FREE Friday Concerts begin October 5)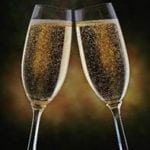 Ladies Night-Every Thursday-5PM to 8PM-Groups of 4 ladies or more receive a complimentary bottle of champagne; Martini's $7; glasses of champagne: $4; Margaritas : $3-At the Casino at Dania Beach-301 E. Dania Beach Blvd., Dania Beach 33004   www.CasinoDaniaBeach.com

"Gatsby's Joint"-  Hear live Jazz and Blues almost every night of the week-Happy Hour at 5pm-Music and dancing from 7pm to 11pm–Located at 2460 E Commercial Blvd, Fort Lauderdale-  Brand new restaurant…good food & drinks!   Call 754-332-2125 for reservations- For more info and to see who's performing tonight:   www.gatsbysjoints.com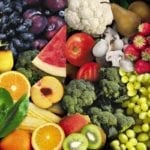 Farmer's Market Every Thursday-At Sunset, every Thursday,  CityPlace Pop-Up Farmer's Market comes alive with the finest locally ​sourced,​ ​in-season produce, flavored oils and vinegars, cheeses, raw Florida honey, flowers, container gardens, and sustainable seafood. The open air market also features chef-driven food and cocktail tastings. This week executive chef Miguel Santiago of Hilton West Palm Beach will be showcasing items from Galley's new farm-to-table menu, including: Tuna Poke, Burrata Salad, and WPB Mule (craft cocktail with Indian River grapefruit-infused vodka, fresh lime, and ginger beer);  Farmer's Market, 5:30-9 p.m.;Galley food tasting, 6-8 p.m.; Cost: Free;  Where: At CityPlace Plaza, 700 S. Rosemary Ave., West Palm Beach, FL 33401- For more information, call to confirm 561-366-1000 or CLICK HERE
Socrates Café- Facilitated discussions open to everyone who wishes to freely discuss a question which is chosen by vote. No enrollment. 1:30-3 p.m. Spanish River Library, 1501 Spanish River Blvd., Boca Raton. For more info and to confirm:  bocalibrary.org
Sea Turtle Talk-Meets 2 p.m. daily, weather permitting. Meet at sea turtle rehabilitation facility. Free, no reservations. Children under 18 must be with adult. Gumbo Limbo Nature Center, 1801 N. Ocean Blvd., Boca Raton, Call to confirm: 561-544-8615,  For more info:   gumbolimbo.org
The Poppin' and Hoppin' Special; Pizza & Pint Night-5pm to 8pm-At Whole Foods Market, Davie-From 5 pm – 8 pm-Grab a seat at the Watering Hole and enjoy a personal pizza and a pint for just $8 on Thursdays.  See you at the Watering Hole! Located at 1903 S. University Drive, Davie 33324 Call to confirm:  Phone: 954-916-3000
Clematis By Night-West Palm's favorite Thursday night tradition proves why it has been the "hot spot to chill" for more than 20 years. During Clematis by Night, guests will enjoy live music, food and drink specials and the hottest local social scene, creating an unmatched seaside Happy Hour setting-Various bands will perform from 6pm to 9pm at the waterfront-100 Clematis Street-For more information, please visit Wpb.org/events or follow the City of West Palm Beach on Facebook @CityofWPB, on Twitter @westpalmbch or on Instagram @westpalmbch.  or call to confirm: 561-822-1515
Voltaire-New Club Just Opened on Clematis Street in W. Palm Beach-The Club Promoter has scheduled major touring bands through the fall, including post-rock favorites Unwed Sailor, Marbin, a Chicago by way of Israel jazz-rock band, and New York shoe-gazers Shana Falana. Expanding its sonic palette, Voltaire has also dedicated future Saturday nights to a drag cabaret in the spirit of the late Clematis Street venue The Lounge, and Sunday nights to blues. To start, the venue will be open Wednesdays to Sundays, with possible special events slated on select Mondays and Tuesdays. Located at 526 Clematis Street, W. Palm-For the full schedule, visit sub-culture.org/voltaire.
Boca Resto Lounge-Music 7pm to 10pm;  5 Select Appetizers for $5 Each during Happy Hour-Inside and Outside Patio Seating Available-Call 561-430-5639 or visit BocaRestoLounge.com -Located at 3360 N Federal Hwy, Boca Raton 33431-  Open Tuesday through Sunday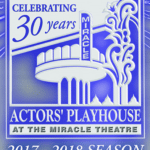 Check out the plays Coming up at Actors Playhouse at the Miracle Theater for 2018- CLICK HERE
Networking Every Thursday-Coffee Open Networking Thursday-8:00AM – 8:45AM-$5 for coffee, bagels, fruit, danish and our famous oatmeal-We start at 8AM sharp and are out the door before 9:00AM-Held at Spoto's Oyster Bar -4560 PGA Blvd-Palm Beach Gardens -No Dues or Fees to Join-For more info, CLICK HERE