What's There To Do This Month (and Next)?       
                

NOVEMBER + DECEMBER
                                                                                            (scroll down!)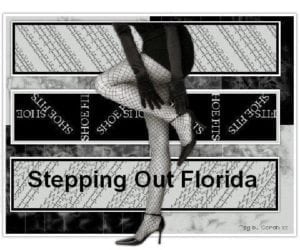 NOVEMBER  19  to 30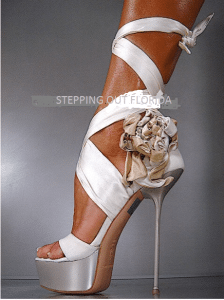 STEPPING OUT FLORIDA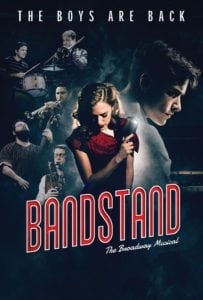 November 19-Bandstand-(This is the Broadway Musical on Screen)-Back by popular demand! From Andy Blankenbuehler, winner of the 2017 Tony Award® for Best Choreography for Bandstand and the 2016 Tony Award for Best Choreography for Hamilton, comes the new musical that explodes with the most high-octane, heart-stopping and best dancing on stage today. 1945; as America's soldiers come home to ticker-tape parades and overjoyed families, Private First Class Donny Novitski, singer and songwriter, returns to rebuild his life with only the shirt on his back and a dream in his heart. When NBC announces a national competition to find the nation's next great musical superstars, inspiration strikes! Donny joins forces with a motley group of fellow veterans, forming a band unlike any the nation has ever seen. Along the way, they discover the power of music to face the impossible, find their voice and finally feel like they have a place to call home.In addition to the feature production, audiences will enjoy behind-the-scenes, never-before-seen footage with cast and crew. For more info. on movie locations and times, CLICK HERE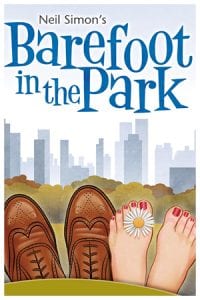 November 19- Opening Night of Barefoot in the Park (a Neil Simon play)  at the Lake Worth Playhouse-The evening will include Premium Theatre Seats, Appetizers and a Complimentary Glass of Champagne! Story Synopsis: Paul and Corie Bratter are newlyweds in every sense of the word. He's a straight-as-an-arrow lawyer and she's a free spirit always looking for the latest kick. Their new apartment is her most recent find – too expensive with bad plumbing and in need of a paint job. After a six-day honeymoon, they get a surprise visit from Corie's loopy mother and decide to play matchmaker during a dinner with their neighbor-in-the-attic, Velasco, where everything that can go wrong, does. Paul just doesn't understand Corie, as she sees it. He's too staid, too boring, and she just wants him to be a little more spontaneous. Running "barefoot in the park" would be a start…Lake Worth Playhouse, 713 Lake Ave, Lake Worth, FL 33460 Box OfNovember 16-Zoso; The Ultiomate Led Zeppelin Experience-8pm-The band formed in 1995 to perform the most accurate and captivating Led Zeppelin live show since the real thing. Each band member's mastery of authentic vintage instruments coupled with spot-on vocals, guitar, bass, drums, and keyboards, their compelling stage persona and distinct Led Zeppelin sound, with astounding visual imagery recreates the music, magic, and mystery of a Zeppelin concert.Whether you never saw Zeppelin live, or are looking to relive the "Hammer of the Gods" phenomenon, check out what the St. Petersburg Times calls "the most exacting of the Zeppelin tribute bands in existence."  At The Parker Playhouse, 707 Northeast 8th Street ,  Fort Lauderdale, FL 33304 Phone: 954-462-0222
fice phone: 561-586-5410-    For tickets from Nov. 19 to Dec. 3 on Fri., Sat. or Sun. ,  CLICK HERE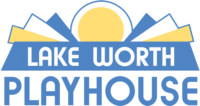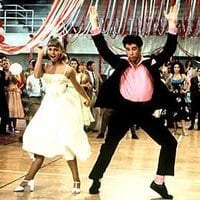 November 19 to December 2- Grease, The Musical-Danny and Sandy, the Burger Palace Boys, and the Pink Ladies evoke the look and sound of the 1950s as they navigate life at Rydell High School to the unforgettable rock 'n roll soundtrack that defined generations.  Funny, frank, and featuring numerous iconic hit songs, Grease is one of the world's most popular and enduring musicals.  Tickets: $49-$59- All performances are in the Rinker Playhouse at The Raymond F. Kravis Center for the Performing Arts,  701 Okeechobee Blvd.,  West Palm Beach 33401  Performances: Thursday, Friday & Saturday at 7:30 pm; Saturday & Sunday at 1:30 pm  For tickets:    www.kravis.org  or call 561-832-7469
November 20-Senior Expo-9:30am to 2pm-85 Exhibitors with Senior products & services; Great Travel Deals; Free Health Screening & Medicare Assistance; Investment Planning; Diverse Retirement Living & Medical Options; Door Prizes & Raffles; Bagels & Dunkin' Donuts Coffee Served; Grand Prize: 50″ LCD/HD TV   For more info: call: 754-246-2874 or www.Retirement-Times.com At the South County Civic Center- 15700 Jog Road, Delray Beach 33446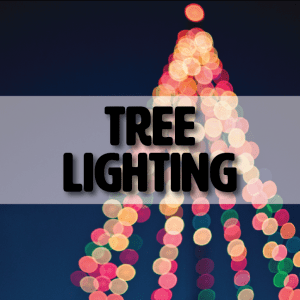 November 21-Holiday Tree Lighting– 5:30 PM – 9:30 PM-Light Up Downtown Boca, a series of winter holiday festivities including parades, concerts and more, kicks off on Wednesday, November 21 at Mizner Park Amphitheater (MPA) with a FREE Holiday Festival culminating with the City of Boca Raton's and Mizner Park's annual tree lighting ceremony. The event will include free carnival rides; an artificial ice rink, Bouncy, the World's Largest Snowman, a bounce house standing 30 feet tall; Santa's Circus variety show; Carolers; stilt walkers, aerial performances, letters to Santa station, photos with Santa ($5 each); carnival food for purchase, and more! The highlight of the evening will be the ceremonial lighting of the City's tree led by Mayor Scott Singer that will illuminate simultaneously with Mizner Park's tree at the south end of the center near Lord & Taylor and followed by a spectacular fireworks display above the amphitheater. Admission is FREE. For more information, please call 561-367-7073.  Mizner Park Amphitheater, 590 Plaza Real, Boca Raton, Florida 33432; 561-393-7890   or mizneramp@nullmyboca.us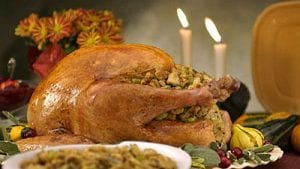 November 22- Thanksgiving Dinner for Singles!– Organized by STEPPING OUT FLORIDA-3:30pm at  Matteo's Restaurant in Boca-We had such a great turnout last year, STEPPING OUT FLORIDA is is pleased to organize it again this year!   Cost: $32.95 (includes $1 to "Mazon" Charity to help feed the hungry;  Have a 3 course Turkey Dinner or order your choice of anything on the menu (tax & gratuity to be paid at the restaurant depending on what you order)-We'd love to have you  join us–you'll feel comfortable!  Don't be alone for the holiday!   For ALL the  details, CLICK HERE     Pay by check or to pay online CLICK "BUY NOW" below:

November 24-The 18th Annual OrangeTheory Half Marathon & 5K Run / Walk-The Half Marathon begins at 6:40am; The 5K begins at 6:45am; New: Two person relay division; Male / Female/ Co-ed Teams;3 hour time limit; Also, Awards to Top 3 Overall, top master and 3 deep in 5 age categories;  Over $1000 in Raffle Prizes; Scenic Course along the ocean to Deerfield Beach; Pick up a Pre-Race Packet at Runner's Edge from November 16 to 23 at 12pm noon (phone: 561-361-1950); Race held at Spanish River Park, Boca Raton;  Price: $30-5K; $50-Half Marathon; To Register or for more info:  www.RunnersEdgeBoca.com    (All
November 24-Sibling Harmony-7:30pm -The Everly Brothers Story and Song- At Mizner Park Cultural Arts Center, 201 Plaza Real,  Boca Raton , Florida 33432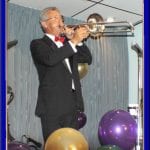 November 25-Dixieland/Hot Jazz Session! 1:00 – 4:00pm;  At the Boca Raton Shrine Club, 601 Clint Moore Road, Boca Raton, FL 33487  Presented by the Hot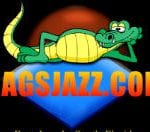 Jazz & Alligator Gumbo Society (HAGS)  Featured band – Rob McGowan's Riverside Jazz Band.   Admission: $5 members $10 non-members   Phone: 954.651.0970 website: www.hagsjazz.com
November 30-Boca Center's Holiday Celebration-5:30pm to 7pm-Come celebrate this "very merry" Boca Center tradition for a fun-filled evening the entire family can enjoy, including holiday performances by local choirs, photos with Santa, a Nutcracker ballet performance and more! General admission is FREE with a donation of a new, unwrapped toy for the Spirit of Giving. VIP tickets are also available for $40 and include added holiday cheer. Click the invite for more details.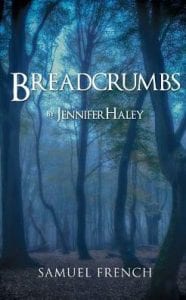 November 30 to December 23-"Breadcrumbs", A Dark Fairy Tale with a Time-Bending Twist–Presented by Primal Forces-(With Previews November 28 and 29)-The play, written by Jennifer Haley, is an emotional drama that keeps the audience off-balance as it zips back and forth in time between a dark past and an uncertain future. "Breadcrumbs is a complex, time-travel drama in which an aging writer doesn't know if the mysterious new stranger in her life can help unravel her past…or if she has darker intentions. The roles require great virtuosity of the actresses, and we are thrilled to have Angie Radosh and Jacqueline Laggy in this production, " said Director Keith Garsson. Theories of identity are put under the microscope in this time-bending drama as reclusive fiction writer (Angie Radosh) with a fragile mental state must depend upon a troubled young caretaker (Jaqueline Laggy) to complete her latest project. In a symbiotic battle of wills, they delve into the dark woods of the past, unearthing secrets that shatters their notions of language, loneliness and essential self.   Performances are Fri & Sat at 8pm, Sun at 2pm; Tickets $30-$35 at www.primalforces.com or call 866-811-4111.
___________________________________________________________________________________________________________________________
DECEMBER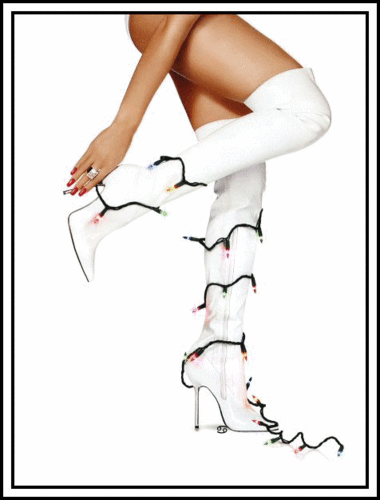 STEPPING OUT FLORIDA
December 5-The 48th Holiday Street Parade, themed "Sights and Sounds of Broadway"- 7:30 p.m. to 9 p.m. beginning at Federal Highway and SE 5th Street, traveling north to the Mizner Park Amphitheater. More than 70 floats and groups will entertain viewers as they bring dance, lights and song to Federal Highway in Boca Raton.( To be considered for participation in the parade, please complete the application at bit.ly/BocaStreetParade. )
December 7-Chanukah Under the Stars, hosted by Temple Beth El from 5 p.m. to 9 p.m. The event is free and open to the public.
December 8-Chris MacDonald's Memories of Elvis– "Merry Christmas, Baby"-Mizner Park Cultural Arts Center, 201 Plaza Real
Boca Raton , Florida 33432
December 9-Sunday Jazz Brunch at the Mizner Park Amphitheater 11 a.m. to 2 p.m. -A FREE event that will feature live music with some holiday favorites and pop-up vendors for holiday shopping. Following the Jazz Brunch, enjoy FAU's Tuba Christmas with music starting at 5 p.m. Tuba Christmas concerts will be presented in 250 cities throughout the world, including Boca Raton. Enjoy the tradition of holiday music performed by tubas and euphoniums, started by Indiana University Professor Harvey G. Phillips. FAU's Sean Murray brings this tradition to the Boca Raton community for its sixth annual presentation.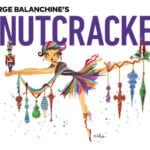 December 15 and 16- The Nutcracker-At The Coral Springs Center for the Arts-For times of performances and tickets, CLICK HERE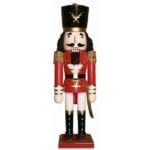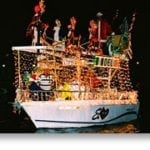 December 22-The 42nd Annual Holiday Boat Parade – Begins at 6:30 p.m. and lights up the waterways beginning at C-15 Canal with bleacher viewing at Silver Palm Park, Red Reef Park and the Wildflower Property. Free boat entry with $10,000 in cash and prizes with many categories in which to win.
December 29-30-An Unforgettable Nat King Cole Christmas=4pm-At the Mizner Park Cultural Arts Center, 201 Plaza Real  Boca Raton , Florida 33432
December 30- The Sound of Music-The Hills are Alive! A Brand New Production of The Sound of Music is coming to Coral Springs-The beloved musical story of Maria and the Von Trapp Family will once again thrill audiences with its Tony, Grammy and Academy Award winning Best Score, including "My Favorite Things," "Edelweiss" and the title song. 7pm- At the Coral Springs Center for the Arts-For tickets, CLICK HERE