What's There To Do This Month (and Next)?       
                

OCTOBER + NOVEMBER
                                                                                            (scroll down!)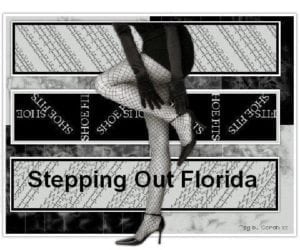 OCTOBER 1 to 31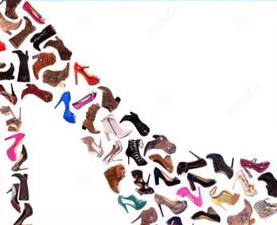 STEPPING OUT FLORIDA
October 4-The 11th Annual Iron Fork-A Chef Competition and Grand Tasting Event-Hosted by Chef Allen-6pm VIP Early Entry; 7pm to 10pm General Admission-Located at Hyatt Regency Miami & James L. Knight Center- For more info. and tickets: NewTimesIronFork.com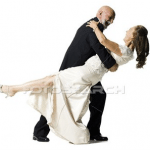 October 4-Dancing Through the Decades– From 1:00 pm – 4:00 pm-Benefiting The Alzheimer's Association, Alzheimer's Community Care, James E. Galvin, MD MPH for Comprehensive Center for Brain Health- Held at Century Village – Temple Beth Shalom, 19140 Lyons Rd., Boca Raton, FL 33434 Join us as we dance the afternoon away! Cheer on your favorite dancers, meet our local vendors, eat delicious food, and watch as local stars compete for a great cause! Emcee: Mike McGann of Legends Radio; Star Dancers Include: Lina Salazar, Humana;  Shenetria Moore, Vitas;  Dr.Paayal Patel, Brain Matters Research;  Angela Manfredi, Great American Songbook;  Dr. Leonard Hock, Trustbridge; Tino Negri, Comforcare;  Alex Freeman, Retired Police Major;  Eric Weitkamp, Freedom Partners; Tickets are $50 and may be purchased on Eventbrite.com or in person at iMatter Adult Day Center  For more info: Call Andraya Brennan at 561-777-7492 or Judith Simon at 914-672-1892;
October 5- Singer Phil Collins-8pm-At the B B & T Center in Sunrise- For ticket info from Ticketmaster, CLICK HERE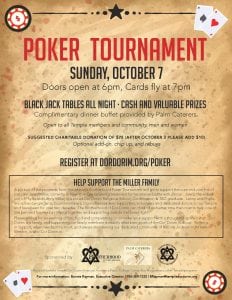 October 7- Charity Poker Tournament- Held at Temple Dor Dorim-CASH and VALUABLE PRIZES-Complimentary Dinner Buffet provided by Palm Caterers-Doors open at 6pm; Cards fly at 7pm-Open to all Temple members and community men and women; Black Jack tables all night; Suggested Charitable Donation of $75  (After October 3, please add $10)-Optional add-on, chip-up and re-buys;  Register at DorDorim.org/Poker   Join us for an evening of fun, food and competition, and for a good cause (a portion of proceeds will go to support the cure and comfort of our own Jared Miller, currently receiving treatment for his intense battle with cancer; there is no better time than now to rally in support, when needed the most. Proceeds additionally benefit Temple Dor Dorim Financial Assistance Fund, College Connection Program, and other Temple Programs)  For more info, contact Bonnie Rayman, Executive Director  954-389-1232 or BRayman@nullTempleDorDorim.org
October 10- The Phantom of the Opera-At the Broward Center for Performing Arts in Ft. Lauderdale- For ticket info. from Ticketmaster, CLICK HERE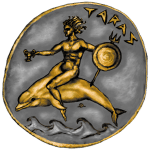 October 10-Meet the Scientist Lecture Series-15th Season-Title : The Role of Adults with Special Needs in Sea Turtle Conservation Speakers : Jackie Kingston, Sea Turtle Adventures Lecture hall is the Auditorium of Jupiter High School. All events are FREE and open to the public. No RSVP needed. Presented by The Taras Oceanographic Foundation (Next Lecture: November 7: : Mind Control: From Brain Bugs to Big Brother)
October 12-TEDxBocaRaton-  "Innovation: Reinventing Yourself"-This is a program of discussions, demonstrations, and performances by leading thinkers, innovators, artists, philosophers and entertainers from diverse fields such as technology, the arts, ecology, education and more! Our Organizer, serial entrepreneur and MIT graduate – Erik Mintz is taking his knowledge, network, and passion to spearhead a high-caliber series of speakers sure to make TEDxBocaRaton an acclaimed experience- For more information and tickets, CLICK HERE
October 12, 13, 14 and 19, 20, 21- Oktoberfest- At the American German Club-The Best of Germany from Traditional to Modern-Gates open Fridays from 5pm to 11pm, Saturdays from noon to 11pm,  and Sundays from noon to 8pm-Live music, food, beer, and more-American German Club of the Palm Beaches, 5111 Lantana Road, Lake Worth, Fl 33463  For more info, CLICK HERE
October 16 to 20–The 6th Annual South Beach Seafood Festival- This Florida seafood festival kicks off Miami's globally-recognized stone crab season- a high-end experience that showcases the talents of South Florida's leading chefs and culinary masterminds via a diverse group of events where guests experience the best seafood in Miami. For full details and to purchase tickets, CLICK  HERE
October 19-"Rock Party Tour" with George Thorogood and The Destroyers- at Seminole Casino Coconut Creek- at 8 p.m. Tickets start at $40-Thorogood, whose father-in-law was diagnosed with leukemia (he is now in remission), recently announced his partnership with the Leukemia & Lymphoma Society (LLS) and is donating a dollar per ticket sold to the charity. The group is donating proceeds from different concerts on their "Rock Party Tour" to  (LLS) to help find cures and ensure access to treatments for blood cancer patients. Performing a mix of blues rock and boogie rock, Thorogood and his band became a staple of 1980's rock radio after producing such hits as "Bad to the Bone" and "I Drink Alone." The former was the band's first top 40 single. Other notable Thorogood hits include "Move It on Over," "Who Do You Love," and "House Rent Boogie/One Bourbon, One Scotch, One Beer." Thorogood's first-ever solo (and most current) album, Party of One, landed in the Top 10 on Soundscan's "Top Current Blues Albums" chart when it was released in 2017, marking his fastest-selling album in nearly 20 years. The album features 14 cuts of traditional blues, classics and modern blues songs. Over the course of the last four decades, Thorogood, with his longtime legendary band. has sold more than 15 million albums and released 16 studio albums including six gold and two platinum discs. They have performed more than 8,000 live shows. The Pavilion at Seminole Casino Coconut Creek is located at 5550 NW 40th Street, Coconut Creek. For more information, CLICK HERE  or call 954- 977-6700. Tickets (priced at $40/$50/$60) are on sale now via Ticketmaster locations, online at Ticketmaster.com, or by calling 800-653-8000. The Pavilion box office will also open at 1 p.m. on the day of the show for on-site ticket purchases and will call pickup.
October 19-The Long Run: Eagles Tribute-The Long Run hits the stage at the Aventura Arts & Cultural Center to reproduce the breezy Southern California vibe that made the Eagles one of the best-selling bands in history. Their endless list of hits includes "Hotel California," "Take It Easy," "Heartache Tonight," "Already Gone," "Tequila Sunrise," "Life in the Fast Lane" and many more. Now you can hear all your favorites re-created live when the wildly talented musicians of The Long Run — who've played concerts from coast to coast and shared the stage with everyone from Chuck Berry and Eric Clapton to Eddie Money and The Bee Gees — capture all the lush harmonies and trademark riffs of the original Rock and Roll Hall of Famers. Held at Aventura Arts and Cultural Center, 3385 NE 188th Street, Aventura, FL 33180305-466-8002  For more info and tickets:  CLICK HERE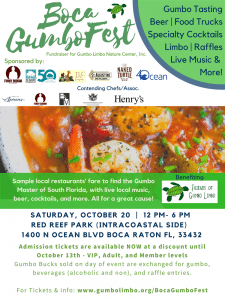 October 20-Boca Gumbo Fest! Chefs To Compete For Best Gumbo In Boca–All For A Great Cause-Local chefs will compete for bragging rights for the Best Gumbo at the first Boca Gumbo Fest and one will be crowned The Best Gumbo Master of South Florida! This fundraiser by the Friends of Gumbo Limbo Nature Center is noon to 6 p.m.,  outdoors on the Intracoastal side of Red Reef Park, 1400 N. Ocean, Boca Raton 33432. The event will have GUMBO TASTING,  Food Trucks, Specialty Cocktails, Limbo, Raffles, Live Music and more. DISCOUNTED Pre-sale tickets NOW through Oct. 13 are $20, and $25 afterward; VIP $50, and $75 afterward; under 12 are $5 at the Gumbo Limbo website. All tickets include FREE Parking across the street at Red Reef Park east. Each admission level includes at least one FREE  gumbo buck; gumbo bucks sold on the day of the event are used to exchange for food (gumbo!), beverages (both alcoholic and non), or raffle tickets.  Prepare your taste buds for some delicious gumbo chefs from restaurants Funky Buddha Brewery, E&M Catering, Boca Resort, Publix Aprons, Henry's of Delray and more! Funky Buddha Brewery's draft van will be serving beer to the guests, and St. Augustine Distillery's famous gin and hibiscus spritz for those who prefer spirits! This event is a fun way for those of legal drinking age to enjoy the outdoors, food, beverages, and music ALL in support of Gumbo Limbo Nature Center! Click the link for all details on this upcoming event: CLICK HERE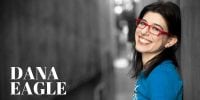 October 27- Dana Eagle (from Last Comic Standing)-Presented by Comic Cure-8pm to 9:30pm- (Doors open at 7pm) Join us at the Mizner Park Comedy Club for a night of laughs-Dana Eagle has been seen on NBC's Last Comic Standing, The Late, Late Show, Comedy Central, and Comics Unleashed. She has taken several trips overseas to perform for the troops in Iraq. Eagle's one-woman show was featured at the HBO US Comedy Art Festival and its sequel premiered at the Los Angeles Theater Festival. She appeared in an ABC Pilot with Jason Alexander and was the host of Comcast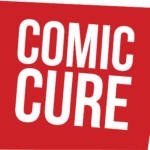 UNConventional, Showtime NEXT, and E! Entertainment Network's, E! Life Lessons. In 2017, Dana's book, How To Be Depressed: A Guide hit shelves and in 2018 it will be released in four languages. Eagle began her career in musical theater but was asked to leave. Tickets: $20 General Admission / $30 Premium / $35 Premium Select / $160 VIP Table; Location: Mizner Park Comedy Club – 201 Plaza Real, Boca Raton, FL 33432 (Located inside the Mizner Park Cultural Center)- TO SEE HOW FUNNY SHE IS, WATCH THE VIDEO AND ALSO
GET DISCOUNTED TICKETS FROM STEPPING OUT FLORIDA, CLICK HERE!
____________________________________________________________________________________________
                               NOVEMBER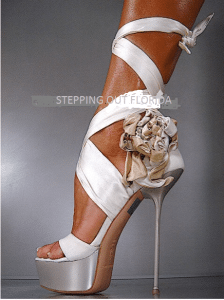 STEPPING OUT FLORIDA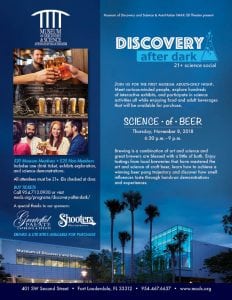 November 8- The first Museum Adults-Only Night: Discovery after Dark – The Science of Beer-(ages 21 +) Explore hundreds of interactive exhibits, and participate in science activities all while enjoying food and adult beverages that will be available for purchase-From 6:30pm to 9pm-Brewing is a combination of art and science and great brewers are blessed with  a little of both. Enjoy tastings from local breweries that have mastered the art and science of craft beer. Learn how to achieve a winning beer pong trajectory and discover how small influences taste through hands-on demonstrations and experiences.  Admission: $20 Museum Members; $25 Non-Members: includes one drink ticket, exhibits exploration and science demonstrations; Buy Tickets: Call 954-713-0930 or CLICK HERE
November 8-South Florida & Miami-Dade County Business Conference & Expo-l-3pm to 8pm-Featuring an International & Latin American Showcase, Business Expo, Motivational Seminars, Educational Workshops, VIP Networking, & How To Do Business With City, County, State & Federal Government. Held at The Don Shula Hotel & Golf Club, 6842 Main Street, Miami Lakes, FL 33014  For more info. and to register, CLICK HERE