CELEBRATE THIS FESTIVE HOLIDAY WITH US!       
                                     ALL ARE WELCOME!
   Happy Holidays
A Special Evening of Festive Foods, Friends and Holiday Celebration!
NEW THIS YEAR:  A Brief Seder Service
                           Let's 'Break Matzoh" Together!
Saturday, April 20, 2019,  6:00PM
At The Pavilion Grille, 301 Yamato Road, Boca Raton, FL 33431
Stay For Fabulous Music by "It Takes Two" & Dancing Following Dinner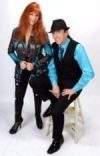 Don't Be Alone For the Holidays!  Join Us!
                       

Menu

 
(Vegetarian and Gluten Free Available by Pre-Order)
4 Course Dinner + Glass of Wine
* Home-made Chicken Matzoh Ball Soup
*Tossed Salad with Variety of Dressing Choices;  Charoset
*Sliced Braised Brisket of Beef, Roasted Lamb Shank in a Red Wine Sauce, Herb Half Roasted Chicken or Fillet of Salmon with Orange Ginger Glaze
*Roasted Potatoes and Seasonal Vegetables
*Traditional Dessert
(4 Course Dinner Includes one glass of Traditional Kosher Wine)
Total Dinner is $50   (The dinner cost is $40 + Tax and Gratuity)
Please send a Deposit of $25 with the balance payable at The Pavilion)
Payable by Check (PREFERRED) (by April 19) to:
Stepping Out Florida / Deby Goldfarb,
6547 Via Regina, Boca Raton, FL 33433
OR $25 Payable now: CLICK HERE
(Note: PayPal is safe & easy; you do not have to be a member; just click and pay; then I will send you a confirmation email. Paying for more than one? Just start anew for each new person!)
Questions?  Call Deby: 561-929-4449  or Email:  debfarb1@nullgmail.com
PAVILION GRILLE       PAVILIONGRILLE.com                  561-912-0000
____________________________________________
Copyright © 2019 Stepping Out Florida All rights reserved.
*SteppingOutFlorida.com |*
Our mailing address is:
*|6547 Via Regina, Boca Raton, FL 33433*
Want to change how you receive these emails?
You can update your preferences or unsubscribe from this list.
*|2019* *|All Rights Reserved|* *SOF*