RESTAURANTS-

 OPEN AND CLOSED- SCROLL DOWN

:
2018 News!!!  (scroll down)
RESTAURANT NEWS!
NEWS: JUNIOR'S in Mizner Park, Boca-CLOSED Wednesday, June 20.  " Junior's owner Alan Rosen said, "We expected the volume to be greater than we saw at this location. We enjoyed being a part of the Boca Raton community and thank all of our guests for their business. We also thank our wonderful family of coworkers."
NEWS: UNCLE  TAI'S restaurant closing after three decades in Boca Raton. After 30 years in business, Uncle Tai's Hunan Yuan in the Boca Center Shops will be closing its doors.

NEWS: TRULUCK'S RESTAURANT CLOSED in Mizner Park but will OPEN in the former Pinion Grill Location at the Town Center Mall
NEWS: SUBLIME and TARPON BEND closed in Ft. Lauderdale;  32 East in Delray closed
NEWS: BENIHANA, the popular Japanese teppanyaki grill restaurant chain, opened a new Boca Raton location Wednesday, May 23, at 9918 Glades Road.  
NEWS: PROPER ICE CREAM Opened May 31 in Delray-  Check out flavors such as: Blueberry Muffin, Peach Cobbler and Glazed Donut to Black Sesame and Fresh Ginger. Try a HOT ice cream sandwich; ice creams are made from scratch with no artificial ingredients; 1445 N. Congress Ave. #4, Delray Beach; 561/359-3420; propericecream.com
*********************************************************************
2018 OPENINGS: BOCA RATON
Proper Ice Cream in Delray, Movie Bistro at Cinemark Palace 20, The Locale (formerly The Little Chalet), Eugene Bossi's, True Kitchen, Wish (formerly Wishing Well Irish Pub)
Benihana, the popular Japanese teppanyaki grill restaurant chain, opened a new Boca Raton location Wednesday, May 23, at 9918 Glades Road.
2018 CLOSINGS: BOCA RATON
Junior's in Mizner Park (closed June 20), Truluck's,  Mobu Fusion Cafe, Pinion Grille, The Little Chalet, Park Place Deli, Uncle Julio's,Wishing Well Irish Pub (now Wish)
OPEN: Township Beer Hall Restaurant in Ft. Lauderdale — part German beer hall and part reincarnation of the recently-shuttered Tarpon Bend — is at 219 South Andrews Avenue in Fort Lauderdale. The restaurant will feature communal tables and more than 70 draft beers served in steins, along with modern twists on German comfort foods such as bratwurst and pretzels, and popular past Tarpon Bend menu items such as burgers and fish sandwiches.
OPEN:  6 NEW RESTAURANTS ON LAS OLAS in FT. LAUDERDALE: 

Red Door Asian Bistro

  in the former site of Johnny V, at 625 E. Las Olas Blvd; 

The Balcony

, a New Orleans-style eatery from former Miami Dolphin turned restaurateur Kim Bokamper, at 1309 E. Las Olas Blvd., former site of Whiskey Jack's;  

Vapiano, (European) 

 715 E. Las Olas Blvd, 

Del Frisco's Grille

,(steakhouse)  501 E. Las Olas Blvd., 

Sushi Shack

,(Japanese) 1301 E. Las Olas Blvd, and 

Talento,

 (Italian) 1307 E. Las Olas Blvd.:
CLOSED:  in Delray Caffe Martier (huge wine bar coming) and Charley's Crab in Palm Beach (open since 1980), 32 East in Delray; Osteria Sapori, 1544 SE 3rd Ct, Deerfield Beach
CLOSED in Ft. Lauderdale: Market 17, 1850 SE 17th Street; Sublime at 1431 N. Federal Hwy. and Tarbon Bend at 200 SW 2nd St.;   Bull Market / Zanes at 210 SW 2nd St.; Carlucci's Italian Restaurant at 6351 N. Andrews; Hot and Soul, 3045 N Federal Hwy;  Athena by the Sea, 4400 N Ocean Dr, Lauderdale by the Sea;  The Revenant Coffee, 2301 NE 26th St; Flash Fire Pizza, 2949 N. Federal Highway; Galaxy Pizza, 3200 N Federal Hwy; Vibe, 301 E Las Olas Blvd; Father and Sons Smoke Til U Choke BBQ, 2941 W Sunrise Blvd; Baguette Abouddit,  601 SE 3rd Ave
OPEN: in W. Palm: Mazie's
OPEN: Spatch Grilled Peri-Peri Chicken will open at 468 N. Federal Highway, in the same shopping plaza as Doc B's Fresh Kitchen, on the U.S. 1 corridor near Flagler Village.
OPEN: The Fish Grill recently was reborn in Dania Beach, at 75 N. Federal Highway
OPEN: Etaru, an upscale Asian restaurant from the team behind Zuma, will soon open its second location, at the new Icon Las Olas tower, 500 E. Las Olas Blvd.
OPEN: Surf Club Restaurant-Acclaimed Chef Thomas Keller (the French Laundry in Napa Valley, Per Se in New York) has announced a July opening for the Surf Club Restaurant, his much-anticipated project at the restored Surf Club, 9101 Collins Ave., in Surfside.
_____________________________________
_____________________________________
2017 OPENINGS:  BOCA RATON
Prime Tuscany Steakhouse in Delray–(formerly known as Prime Steak Sushi & Seafood.) It has the same owners, Steven Pellegrino Sr. and Jr., who also changed the name of their company to Pellegrino Dining Concepts. Besides the steakhouse, they own Il Bacio and Baciami Italiano; Signature dish, the 36-ounce Monogrammed Tomahawk ribeye steak that costs $95. Other entrees are in the $24 to $59 (steaks) range. At 29 SE 2nd Ave., Delray Beach; 561-865-5845
Avant–In place of the former Solita's and Mastino- 25 NE 2nd Avenue in Delray
Ouzo Bay in Boca– formerly Jazziz- Authenic Greek/ Mediterranean with daily wild catches from around the world- Located at 201 Plaza Real-Boca Raton, Florida 33432  561-757-0082
Frank & Dino's-formerly in Deerfield Beach -now in the former Merlino's location; Classic Italian-American dishes & cocktails in a swanky interior with Rat Pack music & decor.  39 SE 1st Ave, Boca Raton, FL 33432  Phone: 561-218-4636  or CLICK HERE
Luigi di Roma Italian Ristorante-(formerly Frank & Dino's)-718 S Federal Hwy, Deerfield Beach, FL 33441 Phone:  954-531-6151
Louie Bossi's-Ristorante, Bar, Pizzeria-100 E. Palmetto Pk. Rd., Boca 33432 Phone: 561-336-MOZZ (6699)  www.LouieBossi.com
Baciami Italiano-Las Ventanas – Opened by father and son duo Steven Pellegrino, Sr., and Steven Pellegrino, Jr.-1415 S Federal Hwy-Boynton Beach, FL 33435  Click here to see specials:     www.BaciamiItaliano.com
In the New "Park Place" Plaza–At 5560 N. Military Trail, Boca Raton:
Burton's –Open October 18-2017-by Burt Rappaport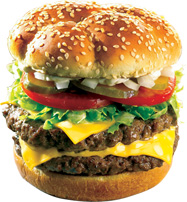 The Habit Burger Grill-named the "Best Tasting Burger" in the nation out of 65 burger chains that were reviewed.  Known for its signature Charburger. www.HabitBurger.com 
Fresh Market- Located in the new "Park Place" development on North Military Trail just north of Yamato Road-The Boca market will be the 43rd in Florida for the North Carolina-based upscale grocer, known for its extensive array of prepared foods and fresh produce, and variety of gourmet food products. The other Boca Fresh Market is on West Camino Real.
Park Place Deli (formerly Rappy's Deli) closed.  UPDATED NEWS: A new Italian eatery, "Prezzo", will be opening later in the year at 5560 N. Military Trail. The eatery will replace both  delis. Prezzo, an Italian restaurant that was popular in the 1990s, will return to this location later this year, according to restaurateur Burt Rapoport. He will team up with original Prezzo partner Dennis Max to bring back wood-oven pizzas and pastas. 
Other Deli Openings: Juniors (of NY, noted for cheesecake), My Delicious Deli (Garden Shops), Brighton Beach Bagel & Bakery, and Howard's Famous Corned Beef & Deli
New York Grilled Cheese-(noted for using a waffle iron grilling)-on Federal Hwy., across from Mizner Park in Boca
The Regional Kitchen & Public House, with celebrity Chef Lindsay Autry- due to open at 651 Okeechobee Blvd., West Palm Beach.
Clayton Carnes' Cholo Soy Cucina- Opening in the next month on South Dixie Highway in West Palm Beach. Carnes just won the latest big Food Network "Cutthroat Chefs" competition.
MORE New Openings:  

Domus (upscale Italian in Royal Palm Plaza), Diplomat Cigar Lounge, GourmetPhile (also in Royal Palm Plaza), Capricci Italian Gelato, iBake Bistro (SE 1st Ave), Beach Park Cafe (E. Palmetto Pk. Rd)
Openings in the 5th Avenue Shops

on Federal Hwy: Los Tacos, Fresh Kitchen, Tucker Duke's
Also:

Kanpai (grill your own Japanese BBQ), Boca Burger House, Parlour Vegan Bakery-all on Federal Hwy. in Boca; Lina's Taverna (middle Eastern cuisine), Oisho Bento (sushi), Siam Nippon Thai Sushi & Saki Bar (Shops at Boca Grove on Powerline),Little Brazil, Boca Italiana
In Town Center Mall:

Sliderz; Sprinkles & Scoops (KMart Plaza on Palmetto)
On Glades Road:

Boca Resto Lounge (formerly Pellegrino's), Novello (formerly Renzo's), Fries to Caviar (formerly Darbster)
_______________________________________
2017 OPENINGS:  DELRAY BEACH
Mia Kitchen & Bar-

7901 W. Atlantic Avenue, Delray Beach 33446-Phone: 561-4992200
Death or Glory Bar (formerly The Falcon House)-116 NE 6th Ave-Delray Beach, Florida, FL 33483-Phone: 561-808-8814-Opened 4/18/17
Bolay,

The bowl restaurant in Boca opened in the former Voodoo BBQ & Grill space in the Polo Club Shoppes & in Palm Beach Gardens, Bolay is at 3333 Northlake Blvd.; The "nutrient dense super food bowl restaurant" features a DIY (Do-It-Yourself) menu. You choose a base (for example, noodles or quinoa), then add vegetables and a protein (such as tuna or chicken) and then a sauce. The options are endless.  At 5030 Champion Blvd- Boca Raton FL 33496 Phone: 561-609-1781   Visit:  
www.EatBolay.com
Brighton Beach Bagel and Bakery

(N. Military), Che (formerly Hudson), Blue Island Fish (Linton & Military), Harvest Seasonal Grill & Wine Bar (in the new Delray Place Center on Federal Hwy.), Windy City Pizza (W. Atlantic Ave.);  1000 Degrees Neapolitan Pizza (build your own); Wood & Fire Neapolitan Pizza (thin crust, on Military Trail); Purgreens in Pineapple Grove; BurgerFi (W. Atlantic Ave.)
2017 CLOSINGS:
Boca: The Little Chalet, at 485 S. Federal Highway, Merlino's, Piccolino, Off the Hook, Boca Beach Cantina, Renzo's of Boca, Armadillo Cafe, Mr. Prime Steakhouse & Buffet, Aladdin's Eatery, Meatball Room, Zone Sports Lounge 
Delray: Smoke BBQ , Max's Social House, Tryst, Solita & Mastino, Hudson at Waterway East, Out of Denmark, Paplani Gelato, The Porch, D'Angelo Trattoria