CUSTOMER REVIEWS:
THANK YOU!!!!!!!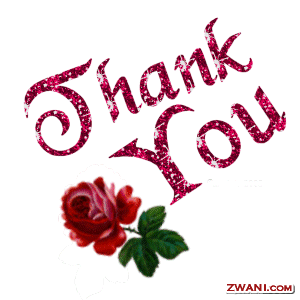 NOTE: SO MANY GREAT REVIEWS BUT WE STOPPED ADDING THEM—WE ARE OVERWHELMED!
THANK YOU AGAIN AND ENJOY READING THESE BELOW:
This site provides comprehensive, concise, articulate descriptions of what is happening daily and weekly. It is a great service for this community. Deby is very resourceful in researching and reporting on events
I am one of many who truly appreciate being able to view the current social scene on this website serving So. Florida – it is thorough and invaluable. I'd be lost and lonely without the information Deby provides.
…
A nice part of my week, keeps me informed and as I am somewhat of a dancer I am able to keep up to date on places to go. A much needed service, Deb does a good job.
..
Hi Deby, Nancy sent me your web site.really great. Getting more impressive every day. Good luck and will see you at nancy % Jims boat party Catherine ..
Nice site to go to for a quick head's up of what's going on nearby. …
I've said this before and it is still true. The site and the information is a very nice part of my social life, provides me with the latest info on social gatherings and dancing. I actually use it to plane my week. Thanks Deb. …
Steppin Out is a great place to find all the best events and restaurants in South Florida! …
Great website with all the info in one place. I have bookmarked it so I can check it out each day. …
I would like an email telling of todays and tomorrows activities. Great get-togethers. I wish activities were further south, like Hallendale and Hollywood …
I look forward to my email each week from SteppingOut. I plan my week's social activities around info from Deby's lists of ideas. It is fun to read, has beautiful graphics, and it is so current. It shows that a huge amount of work goes into this site. I wonder how I lived without STEPPING OUT. Keep it up!!!!!! Go GIrl! …
I think it is a great website for me. I want to get out and meet people with different interest,because I just relocated to Florida. I do hope that you consider having some events in the Palm Beach Area,in stead of Boca all the time. Thanks. Mona …
As a new Floridian, I find Stepping Out Florida -Event Website a wonderful social networking tool for me. I, especially love to dance, and had no idea where to go dancing. Thank you for making my trasition so much easier. …
Stepping Out is great. What could be easier in planning a night out. With one click you can find out what is happening around your town. I would be lost without it. It always has up-to-date info at your fingertips. Keep up the good work. …
Best website for social events . I am new to S Florida and was givin up there were places for over 45 . Love the site . Keep it up. …
I think Stepping out is one of the best informative web sites for "whats going on around town" on the internet! It has info on where to go every nite of the week for what ever you may be in the mood for. From where to go dancing, or take a salsa lesson, listen to some jazz, and even see what network events are going on! Every thing that is in the s urrounding areas. Debbie has done a wonderful job on making this site the place to go for whats going on for a nite out and or a network event. Kudos to Debbie! Fran Kunder Brooklyn Gourmet Gift Baskets www.brooklynbasketsinc.com…
Wonderful website! Very informative and interesting! Best of Luck for continued success with such a resourceful website! I use it all the time and have referred many of my dear friends as well. …
great website !!!! and I LOVE the back ground music !!!!! very informative of the South Florida area Super Hot Spots….. …
All I can say is keep it up. It's wonderful and keeps us well informed.. Thru you we meet new friends and havre some great fun. In closing all I can say is:THANK YOU …
Great job! You are very thurough in your reporting of events and places to dine, dance, etc, etc. Thank you for providing this public service. I am sure it is alot of hard work and you should be acknowledged and rewarded. ..
Website is great. Please keep the info coming. …
5 stars,change music weekly to satisfy the diverse users. …
Having gone through my first year of the loss of my wife, I had to start getting out among other people again. I love to dance and was told about Stepping Out Florida from someone I met while at one of the local ballrooms. I went on the site and have been using it ever since. It is an excellent source of information and enables me to find fu n places to go and things to do during the week. I have given the site to several other people and they have let me know how much they enjoy getting all the information on where to go in one place. I have also had the pleasure of meeting Deby when she was taking tickets for one of her own events and found her to be a wonderful source of information about what events are going on in the area…not to mention the fact that she is a real joy to talk to. If anyone is into dancing in the South Florida area and is not on Stepping Out Florida . Com…….then they are missing what I believe to be the best source of information in the area.…
Thank you very much for keeping me up to date with the ups & downs around town. I love your web site & please continue sending me e-mail. I will introduce myself to you at one of the functions. I am also interested in a weeks cruise or a long weekend, do you know someone that would be interested in sharing a cabin. KEEP UP THE GOOD WORK–Hang In There Have a good day Eileen …
This site is phenomenal. We check every week for fun things to do. We patronize the businesses that support the site and promote events. It is perfect for those of us over 40 and still having fun! Keep up the good work. …
I have met Debbie several times at some of the locations that she lists on her site. She is very good at tracking down events, and I always look at her site before I make my plans. She is also a very nice woman to talk with, with a great personality. …
This is the premier site to go when you ask what can I do tonight,the next day for dinning or entertainment or both. Rather than review a business, or activity because reviews are subjective. I can only praise the quality of with what is already provided and to continue to expand with the excellent sources of information of those interested in :stepping out. Please continue expansion of places of interest and activities…
I enjoy the fantastic news I am getting from Stepping Out Florida and like knowing that when it comes to finding something to do or places to go, Stepping Out Florida dot com is the place I go to first. …
Debby, your site was a great idea, very informative. We are proud to have been a part of it for so long, keep up the good work. It was nice meeting you also.:-) Thank you! Johnny & Renee' of "Manhattan Harmony" …
Very well done. …
Stepping Out Florida-Event Website is my major source of information for what's happing in my neighborhood every day of the week. I like that I can plan ahead for the week…and beyond, if I choose.This makes scheduling appointments more convenient. I like having so much information in one place. I can keep up with openings and closings and happy ho ur deals.…
I think this website is one of the best in South Florida….really informative and look forward to reading every week …
An essential part of my social life. EXCELLENT !!!!!!!! …
iew section hr even full-mode ">
This is an amazing site! Deb works really hard to provide information for all of us to know where to go and what nights. I plan on going to some new openings soon. What is better than that! Kudos to Stepping Out Florida! Great job Deb. Rose
Deby's website Stepping Out is the best way to find out what is happening in and around town. It includes every venue from dining to dancing, shows, events. I tell everyone I know about it.It is defintly the only way to keep up with everything happening and easy to find it all in one place.
both current and complete source for events on the treasure coast–especially Boca area. I run my social schedule around it…. from "art to smart" happenings are all here …
TOP SHELF ..
Stepping Out is the most informative site in the area.If it isn't here it isn't any where. I take my hat off to the editor..Keep up the good work, Joey Dale ..
Very informative and interesting website. ..
I have seen other websites that try to advertise and promote events and happenings come and go. I believe steppingoutflorida came onto the scene ahead of all the rest, and will most likely succeed in being the premier event website for times to come. By covering issues like dining establishments' comings and goings, live events, dancing, charity eve nts and more, people can easily navigate to find out the most info in the shortest amount of time. …
Great site, very informative for the Social scene. ..
2010
1/4/10 "Deb, you're the best. Keep up all this good work for us single people." -Bob D.
1/4/10- I cannot thank you enough for helping out (our charity) SATH-I truly appreciate your kindness and concern for others. The world needs more of you! You sure went over and beyond your call of duty. God Bless, Mary M.
3/1/10-We're snowbirds and we love to dance. Without you, we wouldn't have a life down here, especially in this weather-Barbara L.
4/26/10 "Love your website…I think it's such a great resource!! " Suzie
5/4/10—"I must say you have established your name as NUMBER ONE on 'What To Do' for adults. Everyone in my world mentions your newsletter—it has class." -Francine B.
5/16/10-'Thank you for your gracious welcome and also a big thank you for all the effort you must put in in order to make this website possible.' Andrea
6/10/10 "I love "Stepping Out! Thanks, and keep up the good work!" -Susan P.
6/20/10-"I'd like to comment on how helpful the Stepping Out Florida website has been to me…….in keeping me informed of what's going on every week with respect to all kinds of activities, & specifically by offering a discount coupon for LA Fitness clubs-Thank You, Jeri S.
7/1/10"'Like Honey' (Music) is so pleased to be listed in "Stepping Out Florida". Joan and I thank you, Deby, as we have had such positive response to your promotions, reminding us that your publication, "Stepping Out Florida", has attracted many an enthusiastic listener for us.Glad to know you, Deby." – Alex and Joan S. (singing duo 'Like Honey')
8/30/10- Just want to tell you that your web site ROCKS!I had the chance this morning to really take an in depth look at it and it's just perfect! I took plenty of notes in my social calendar and added quite a few, new to me, places to visit. Keep up the good work! See you soon and oh yes, thanks for putting some of my photos on.- Charlene R.
9/30/10-Not only should you chat about it, you should hire a banner-towing airplane to fly along the beach to let everybody know about South Florida's premier site to find out what's going on! It is an invaluable tool when you are asking yourself "what am I going to do tonight?" This site makes the "Showtime" section in the newspaper look like the minor leagues! – Jammin' Jon Sommers
Deby, I love your site. It is a great compilation of all the happenings each night. Thanks so much….for the idea…and creation. All the best and continued success to you! -Margo B.
it is a great site.. with up to date information !! everyone should check it often to see what's happening !! -Michael A.
We love your site Deby. It's our "go to" place to see what's happening in our area. Thanks for creating this wonderful site. -Alfred Z.
Deby, your website is an all-inclusive, first rate directory of where the fun is at! -Roger K.
Awesome web site. I never leave home without checking "Stepping Out FL" -Bobbie N.
Can't believe what you have turned it into–you always did know everything going on..might as well share it!! All the best -Susan C.
AND A GREAT SITE IT IS!!! Manhattan Harmony is in it…wanna know where we are, just check out Stepping Out Florida!!! -Johnny C.
2009
03/23/2009 – Have written before. Luv this website. Deby you are the best! Lila
03/30/2009 – I think your site is the best! Rosemary
03/31/2009 – I just LOVE your newsletter and look forward to receiving it. Ann Z.
04/19/2009 – Hey Deb–How can I thank thee?? Your web-site is just fabulous! Full of interesting information for both business and personal networking. I have sent your site to at least 10 people, including people from out of town/country. Keep the information coming…. Thanks again, and let me know how I can help. Evelyn D.
04/28/2009 – I use your informative website to plan for fun events here in South Florida. Thanks for keeping all of us so informed. Scott T.
05/03/2009 – Hi, I await this week's newsletter with 'baited breath.' You usually send the newsletter on Sundays. It's better than going to church. Have a Great Day!!!!! Isabel
05/06/2009 – Congrats Deb on a great newsletter!Thanks for all the info.-Estela D.
05/18/2009 – Love your news letter. Keep them coming. Sylvia
05/31/2009 – Your website is not only classy but comprehensive with an original format-Moses N. D.
06/01/2009 – Just thought you should know that I don't know what we would do without you and "Stepping Out Florida"!!! Judy F.
06/21/2009 – Please keep me on your email list. Your newsletter is the best one I receive. Thank you.-Marilyn G.
07/24/2009 – "You run a great newsletter. Thanks for what you do for the dance community. I am a snowbird…and your newsletter is especially helpful to fit back in the pattern when I return." –Fritz L.
08/02/2009 – Just found your website today. Looks like lots of great information.- Mary, West Palm Beach
08/07/2009 – I'd like to thank you for the information you put out. I check with your web site before making plans with my friends each day. You deserve a hand for a job well done! Good job, keep it up. —Paula G.-Boca
09/13/2009 – This is a really great 'service.' Something really needed. Thanks for the good work. —Dan G.
11/25/2009 – 'I just wanted to wish you a Happy Thanksgiving and thank you again for your INVALUABLE newsletter. I give thanks to YOU!!!"- Isabel T.-Aventura
2008
07/15/2008 – Thank you so much. This is fantastic information. Mary
07/23/2008 – WOW…this is great!!! Keith A.
07/28/2008 – I want to thank you for keeping me informed with your newsletter because I do appreciate receiving it.Whatever you do, please do not stop sending it to me as I look forward to it. Merle
08/10/2008 – Thanks for putting me on your mailing list! It is so extensive…Barbara
08/24/2008 – Hi , I would love to be put on your e-mail list. You give the best info. about what is going on around town.Thank you for doing this newsletter!!! Debbie
08/25/2008 – Re: E-mailing me this FABULOUS calendar of events-THANKS!!! Isabel
09/05/2008 – Thank you for Stepping Out; Went to the Pavilion last night. had a good time jack
09/12/2008 – I love Stepping Out. It has been great for us! Liz P. (OF THE PAVILION GRILLE in BOCA)
09/15/2008 – What a great service you're doing. Fabulous information.Please send me any updates.All the best, Ann
09/20/2008 – My friend Joe had sent me a copy of your newsletter. I think that it was just terrific! How you had amassed all this is totally beyond me! Also I had no idea that Broward was jumping. Thanks, Bob
09/23/2008 – I just want to thank you for sending me your wonderful newsletter. I certainly will not be at a loss for finding lots of fun things to do.Thanks again, Carole
09/28/2008 – Thanks for including me on your list. Your newsletter is great! Keep it up and be sure to send it to me. Regards, Judy
10/20/2008 – HI DEBFARB,,, want you to know that I have sent out many of your ( stepping out ) to many others and they love it…so keep up the good work ..your doing a great job THANK YOU BOB
10/20/2008 – Add me to your "Stepping Out" mailing List. A friend of mine, David, told me about your newsletter. Please add me. It looks great. GM
10/24/2008 – Please put me on your news letter list ,first time I heard about it, I think it's great. Rosemary
11/01/2008 – Please add me to your email list: Thank you for all the great info. F.
11/12/2008 – Debbie, Web site looks fabulous! So much easier to read and very professional. L
11/12/2008 – What a website!! AWESOME!!!!! I love it. I hope you know how grateful your devoted fans are. Sincerely, Janet ( avid dancer, karaoke enthusiast, and theater lover )
11/20/2008 – Re: your wonderful newsletter- Please put me on your mailing list. What a great newsletter! Renee
11/23/2008 – Just got the newsletter and your new format is terrific. I've never seen a newsletter that's as easy to read. Thanks, Jay
11/24/2008 – phone message: "I receive your event newsletter "Stepping Out." I just wanted to tell you what a wonderful job you do and thank you so much for all you do for us over 45. Have a good holiday." Mary