WHAT'S THERE TO DO TONIGHT?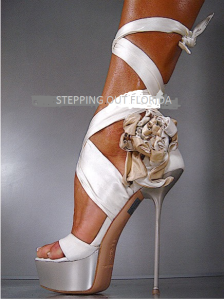 STEPPING OUT FLORIDA! 
                                         Good Friday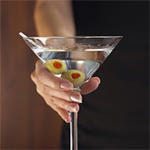 CLICK  HERE or CLICK "HAPPY HOUR" IN THE DIRECTORY ON YOUR RIGHT TO FIND THE BEST!   
(Also find 'Happy Hour' on our website on your mobile devices, too)                                                        
Pavilion Grille
Joey Dale
Come enjoy the fun classics and oldies that we all know and love-performed by Joey Dale- Singles and couples welcome! Dinner served from 6pm. Music at 8pm- Dinner Reservations may be made at 561-912-0000 -Pavilion Grille, 301 Yamato Rd, Boca Raton, 33431, is located in the lobby of the Seeman Holtz Building (formerly The Stonegate Bank Building.) The building is about 2 stories tall and is located on the NE corner of the intersection of Dixie Hwy and Yamato Road, and has distinctive large glass sides. FREE parking- in the lot or garage and enter the lobby to a world of music and dancing.
The Week-end Ahead:  Saturday: Private Party; Sunday: Singles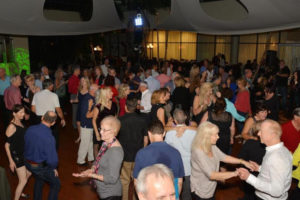 MORE: Happy Hour : 5:00pm – 7:00pm,  Tuesday – Friday: small plates start at $6; drink specials $5 – $8;   Dinner served Tuesday through Saturday from 6PM and Lunch from Tuesday through Friday from 12 noon to 3:00 PM      Feel free to make dinner reservations on OPEN TABLE:   www.OpenTable.com
Boca Resto Lounge-Private Event (for School of Rock) from 7pm to 9pm-Come enjoy this new Restaurant-Lounge-Patio-Dance Venue that  is now open and busy! BEST Happy Hour in Boca, EVERY DAY from  4pm – 7pm -Indoor and Outside Patio Seating Available-Food & Drink Specials all night- Dinner, VIP and Table Reservations Available but not required-Great All New Dinner Menu  served Tuesday – Sunday from 4pm – (Try our Atlantic Grilled Salmon, Chicken Milanese, Argentinian Skirt Steak with Chimichurri Sauce, to name just a few)-Check out the All New Menu-CLICK HERE-"Eat-Drink-Dance!"-Reservations at OpenTable.com or BocaRestoLounge.com or call 561-430-5639–Located at 3360 N Federal Hwy, Boca Raton 33431-  Great events here every Tuesday through Sunday;
Be sure to check Stepping Out Florida each day to see what's happening!

Las Olas Wine & Food Festival– 60+ restaurants and 40+ wineries will take over 5 blocks of Las Olas Blvd for one night only to benefit the American Lung Association-Tickets are currently priced at $100 but purchase soon since The American Lung Association will increase pricing to $125 shortly-they are all-inclusive to the pavilions; Each pavilion will house restaurants, wine sampling stations, and interactive experiences, plus this year, guests will be treated to live music, DJs, culinary and mixology demonstrations, interactive retail displays and more. It is THE evening to be on Las Olas Boulevard!   www.LasOlasWFF.com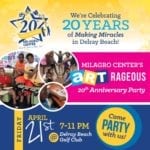 Artrageous Party -Celebrate the Milagro Center's 20th anniversary at the  from 7 to 11 p.m. at the Delray Beach Golf Club at 220 Highland Avenue, Delray Beach 33446. Tickets and sponsorships are available.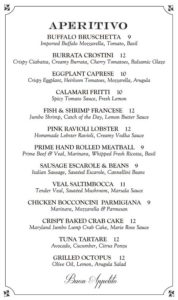 Happy Hour Now at Domus in Boca-Come relax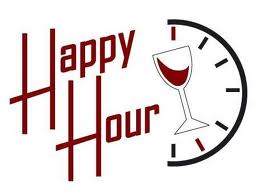 and unwind after work,  and enjoy 2-for-1 drinks at the beautiful, upscale bar at Domus Italian Restaurant and Lounge in the heart of East Boca; Monday- Thursday from 5pm to 7pm; Sunday from 5pm to 7pm;  AND the very innovative "Reverse Happy Hour" which begins at 9pm on Friday and Saturday evenings. Enjoy delicious Bar Bites such as Buffalo Bruschetta, Burrata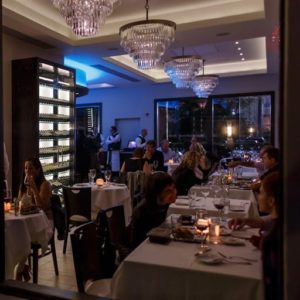 Crostini, Eggplant Caprese, Calamari, Lobster Ravioli, Meatballs, Crab Cakes, Grilled Octopus and more-Located in Royal Palm Place, 187 SE Mizner Blvd, Boca Raton, FL 33432- Phone: (561) 419-8787 or domus39.com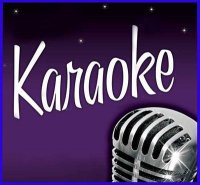 Karaoke at Flip Flops Dockside Eatery– Named 2nd by New Times  in the Top Ten best Karaoke Spots in Palm Beach & Broward counties)-You can start the weekend off right at this seaside bar that aims to bring Key West to Ft. Lauderdale. Every Friday night, Robert Lavalle hosts a night dedicated to karaoke starting at 7:30 p.m. If you need liquid courage, they proudly offer a happy hour all Friday where beer, wine, and well drinks are only $3.  Located directly on the Intracoastal at: 3051 NE 32nd Ave.-Fort Lauderdale, Fl 33308  Phone:  954-567-1672   Email:  flipflopsdocksideeatery@nullhotmail.com
SCROLL DOWN FOR MORE KARAOKE!
IMAX Theater Has Re-Opened and It's Better Than Ever
The Museum of Discovery & Science IMAX Theater-For Info, Click HERE or www.MOD

S.org
IMAX 3D- Located at 401  SW 2nd St. Fort Lauderdale-Phone:  954-713-0930
NOTE: The AutoNation IMAX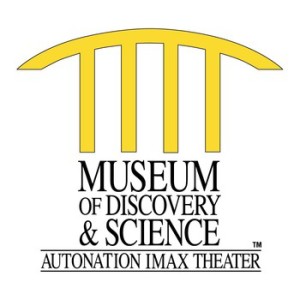 Theater had been closed to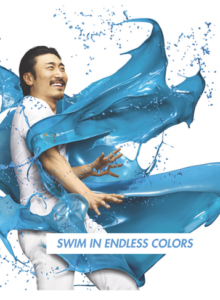 upgrade their projection and sound system to IMAX with 4K Laser; Wait till you see the new IMAX with laser system!  Groundbreaking movie projection technology will transform the AutoNation IMAX 3D Theater experience into one of the most extraordinary theater experiences in the world.
Starting September 30, 2016, the AutoNation IMAX 3D Theater will be the only place in Florida, and one of only a few in the world, to offer 2D and 3D movies using the new IMAX WITH LASER system.  For IMAX Movie Schedule, CLICK HERE
Free Concert in Pompano Beach-Music Under the Stars events are 7 p.m. the second Friday of most months on the Lawn at Atlantic Boulevard and Pompano Beach- Info:  954-786-4111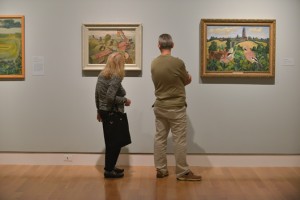 Norton Museum-FREE ADMISSION: There's much to celebrate at the Norton this month: The Museum reopened on July 5 after a five-week hiatus to re-install galleries and prep for construction. And admission is FREE for all through December 2018! Be sure to visit the reinstalled galleries to view your favorite works in a new context. Also on view is a video installation by artist Mark Fox, Giverny: Journal of an Unseen Garden, that offers a new perspective of the lily ponds in Giverny, France that Claude Monet made famous in his paintings. Programs such as Art After Dark resume this week, and are free as well! Welcome back!
For info. on Exhibitions, Programs, Tours, Art After Dark, Theater Lab (new), and more, CLICK HERE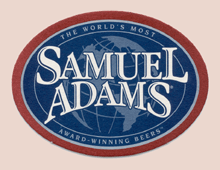 Friday Fish Fry at Muddy Waters- Enjoy Samuel Adams Beer-Battered Fish of the Day-Happy Hour from 4pm to 7pm EVERY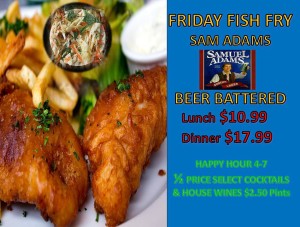 day and ALL NIGHT on MONDAYS-Half price select Cocktails and House Wines- Great Specials on Saturday and Sunday from 11am to 4pm-CLICK HERE to see-And home of the 69 cent clams and oysters on the half shell daily-What a great way to kickoff the weekend! -At 2237 W. Hillsboro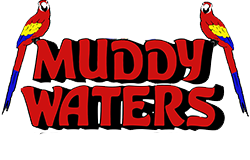 Blvd.-Deerfield Beach 33442- Info: 954-428-6577 or www.MuddyWatersRestaurant.com

Live Entertainment at the Mardi Gras Casino in Hallandale
8pm-9pm (French Q)-live music
10pm-2am (Players Club) DJ
8pm-11pm (Main Stage) live music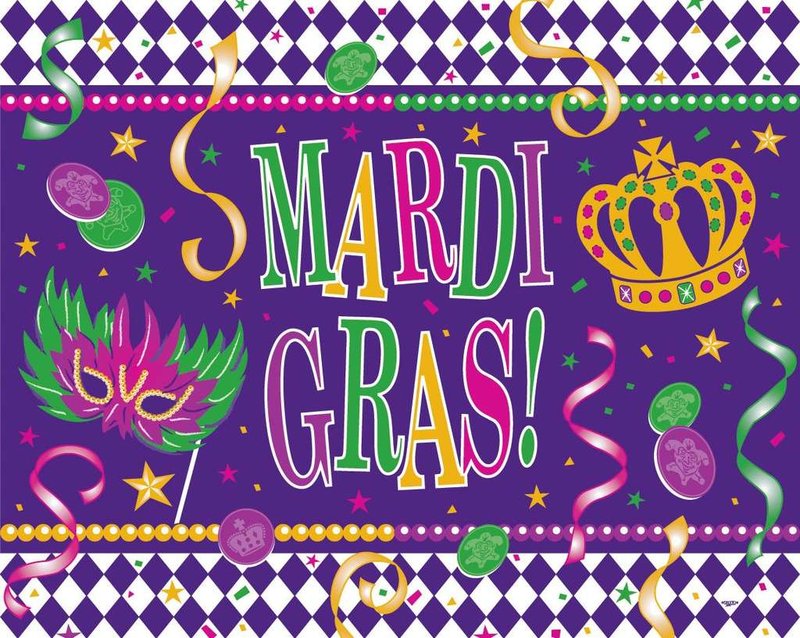 831 N Federal Hwy-Hallandale Beach, FL 33009-Phone number (954) 924-3200- or    mardigrascasinofl.com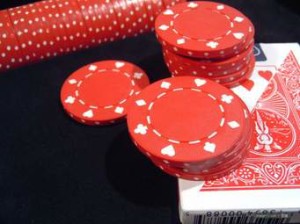 The Casino at Dania Beach-Casino, Concert Venue, Comedy Club! The newest casino in Broward County is here! You have been waiting, and now you will able to try out an all new gaming featuring Las Vegas slot machines, the hottest card room in town, multiple dining options, live Jai Alai and more-301 E Dania Beach Blvd, Dania Beach, FL 33004 -Phone:(954) 920-1511
Note: Are you interested in a new job or know of someone who is looking? The new Casino in Dania Beach is still hiring Cocktail Waitresses, Bartenders, Cashiers, Security Agents & Housekeeping Personnel-Resumes should be sent to JOBS@nullDANIACASINO.COM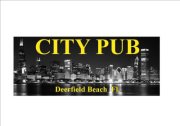 City Pub–Full rack of ribs for $8.99 from 4pm to 8pm)- A comfortable pub with a small-town feel and a friendly atmosphere. Free Parking- No smoking and new 1,000 sq. ft. Brazilian wood dance floor- At 956 S. Federal Hwy. -Deerfield Beach- 33441-DIRECTIONS: From north/south -Take I-95 to SW 10th Street, go east to Federal Hwy, make a left and a quick right into shopping center-On The N.E Corner of S.W 10th and Federal behind the gas station-Call to confirm: 954-427-8213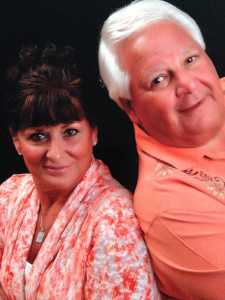 The Doo Wop Kids-( Vinnie, and MaryAnn -pictured at right) -Tonight from 7:30pm to 11pm-at David G's Neighborhood Bar & Grill Music Lounge-6418 Lake Worth Road, Lake Worth, FL  -Phone: 561-345-3062–Specializing In Doo Wop, Disco, Motown, R&B, Rat Pack & All The New Dance Sounds-Reserve early and dance the night away! Click to hear this really fun Doo Wop group:www.DooWopKids.com  or email: DooWopVin@nullbellsouth.net
Business Networking- This networking event focuses on creating relationships that translate to new business. Don't miss this Free Opportunity to help your business grow- Hosted by a different Chamber member on the 2nd Friday of every month.  -Hosts can give a brief presentation of their business at the event.  To host contact chairperson, Joel Pashkin 954-290-5154 RSVP: Click here to RSVP   Time: 8:00 am – 9:00 am   Location: First Congregational Church of Ft. Lauderdale -2501 NE 30th Street Fort Lauderdale, FL 33306-  Email: info@nullbuyyourlocalappnow.com   Continental Breakfast Served,  Business Card Exchange, Free on site parking,  Networking for those who like to start their day with new prospects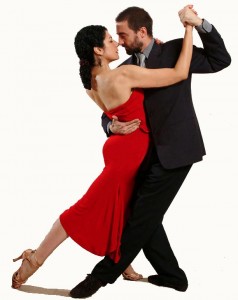 The Plaza Ballroom– – The Plaza has one of the largest dance floors in South Florida (a 10,000 sq. ft. facility for dancing and dining)-Check out the Saturday Night Dance Party that includes lessons and ballroom / Latin mix dance -Includes appetizers, dessert, coffee and dance hosts provided-"Meet Me At The Plaza"!  The Plaza Ballroom & Event Centre also offers dance instruction for all ages and a perfect venue for weddings, private parties and corporate events -111 US Hwy One – North Palm Beach, FL 33408- Phone: 561- 842-0111 or 561- 842-6133   ThePlazaBallroom.com Email: info@nulltheplazaballroom.com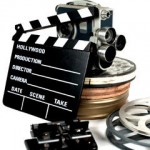 Movies- "Cafe Cinematheque Foreign Films" with Shelly Isaacs is every Friday at 1:00 p.m. at Movies of Lake Worth 561-968-4545 ( and Thursday at 10:30 a.m. at Movies of Delray-For info, call 561-638-0020 – Visit moviesofdelray.com for more information.)  Also, watch "Movie Talk" with Morrie Zryl on wrpbitv.com Fridays at 6 a.m. (and Thursdays at 6pm)  AND, Larry Ferber has a movie club 10 a.m. every Sunday at the FAU Living Room Theatres on Glades Road in Boca, followed by discussion- Call 757-617-1936 for more information and to confirm.
Flagler Green Market in Fort Lauderdale 5 p.m. to 11 p.m. most second Fridays of the month, 954-785-7475
Green Market -11 a.m. to 6 p.m. most Fridays The Sanctuary Church, 1400 N. Federal Highway, Fort Lauderdale, 954-564-7600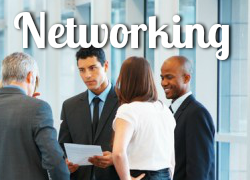 Networking-Scroll down to see those listed below and more- Everyday in various locations- CLICK HERE
Networking Breakfast at Business with Purpose-7am to 9am-(this group meets monthly as a Christian business organization)- – Tickets should be purchased online at  at BusinessWithPurpose.com  The breakfast is $20 in advance or $25 at the door- Held at  at Westin Fort Lauderdale, 400 Corporate Drive, Fort Lauderdale-(confirm before going)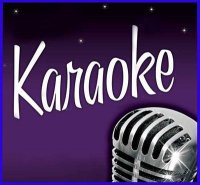 SCROLL DOWN TO SEE KARAOKE AT THE BOTTOM OF THE PAGE: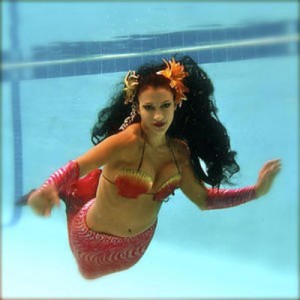 The Mermaid Show-–Every Friday at 6:30pm-Free Admission (but any drinks you buy will cost you!) -As seen in the film "The Right Stuff." Submerged lasses swim in a hotel pool, past windows behind the hotel bar, during 30-minute shows. P.S. Get there early (5:30pm) and get a seat near a porthole! The place gets packed!–At the Wreck Bar in the Sheraton Fort Lauderdale Beach Hotel-1140 Seabreeze Blvd.-on Route A1A-Fort Lauderdale 33316-Info: 954-524-5551- To see what they look like, Click here:  
https://www.youtube.com/watch?v=reNHSUDYBDc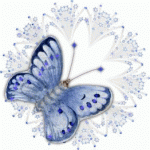 Swamp Tours, Canoe Trips, Guided Bird, Butterfly and Wildflower Walks and more-Join a volunteer naturalist for an early morning nature walk and see how many birds and other critters you can spot.  Learn about the migratory and year-round residents of the Refuge and their habitat.  Your guide will discuss the marsh ecology, answer your questions and identify the birds, butterflies, plants, reptiles and anything else you might find along the way. For information about the Refuge, and their other events, visit www.loxahatcheefriends.com or call the Visitor Center at 561-734-8303.  The Refuge is located at 10216 Lee Road, Boynton Beach, off U.S. 441 between Atlantic Avenue and Boynton Beach Boulevard.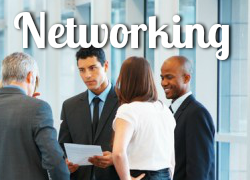 Networking-LOTS of Breakfast networking and more- Everyday in various locations- CLICK HERE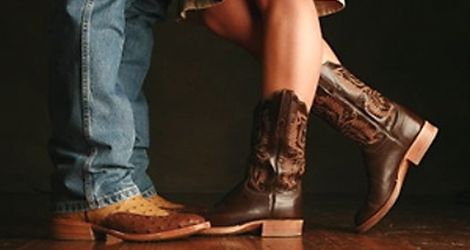 Country Line Dancing Lessons- Tuesday through Saturday- At Renegades in West Palm- For more than 12 years, Renegades has been one of West Palm Beach's favorite hangouts — Swing by and enjoy the spectacular 10,000-square-foot setting with 75 TVs, a mechanical bull, live music, and down home food from nachos topped with award-winning chili to crispy wings; just throw in a couple of beers-Located on Village Boulevard-600 Village Boulevard-West Palm Beach, FL 33409-561-683-9555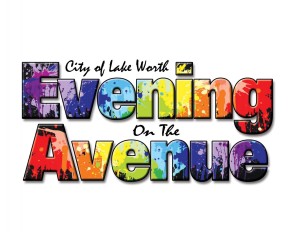 Evening on the Avenue– In Cultural Plaza-Lake Worth--6pm to 10pm-A free music and arts event is held the first and third Fridays of every month-Each year Evening on the Avenues reinvents itself bringing new and exciting music, art, street performers and activities to Downtown Lake Worth-Visitors can stroll from Dixie to the Cultural Plaza on both Lake and Lucerne Streets visiting Art Galleries, Wine & Beer Garden, Food Trucks, Shops and the many wonderful restaurants, both old and new- Bands of every genre will be performing at the mid-town outdoor Cultural Plaza-Puppet shows, arts and crafts vendors and street performers appear on street corners and in every nook and cranny of the town-Side streets feature classic car exhibits, music, exotic foods and clothing, and lots of family fun-Info: DCA (Downtown Culture Alliance) – At 414 Lake Avenue-561-533-5272                            
Happy Hour-Every Friday-At the Martini Bar in Gulfstream Park– Wednesday- Friday from 4pm to 8pm and Saturday, 7pm to 8pm-$5 Tapas and Martinis–Half off beer, wine by the glass, Champagne splits and House liquor-Also a Happy Hour menu-DJ music from 6pm to 10pm-Mention Tony Major Events-Hallandale Beach 33009-East of I-95 and Hallandale Beach Blvd.-2nd Floor in the Village at Gulf Stream–For info: MartiniBarGulfstream.com or 954-589-2679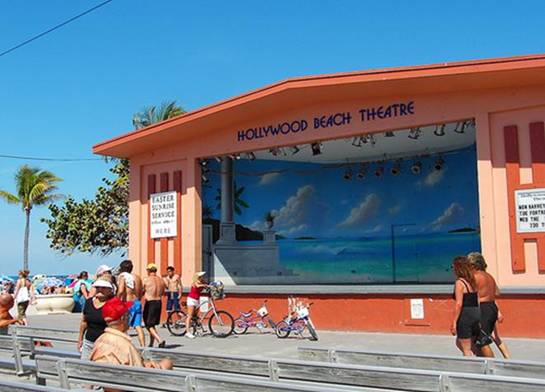 Music At the Hollywood Beach Theater–7:30pm to 9pm-every Friday-Live Jazz, Blues, Pop and more- along Hollywood's signature 2.5 mile 'Broadwalk-'Charming oceanfront cafes-Free Admission-Info: 954-924-2980-East of A1A at Johnson Street and the ocean
Every Wednesday through Saturday, every week–At The Best Cellar-8pm to 10pm-the best sit-down educational tasting of fine wines-comfortable and fun-Cover: $15-The evening is free with the purchase of 6 bottles or more totaling $150-Also a perfect place for your next  meeting, function or special event-At 1408 NE 26th Street-Ft. Lauderdale (Wilton Manors) -954-630-8020 (Directions: I-95 to Oakland Blvd., east to Dixie Hwy., right on Dixie, left on 26th, in the plaza on-the right)-Call to confirm
Blue Martini-    Happy Hour- 1/2 off all beverages from 4pm to 8pm -every day, 7 days a week-ALL locations (from Kendall to West Palm)-includes Town Center, Boca Raton-561-561-910-2583-Dancing with live band from 8pm to 11pm; DJ from 11pm to 5am
________________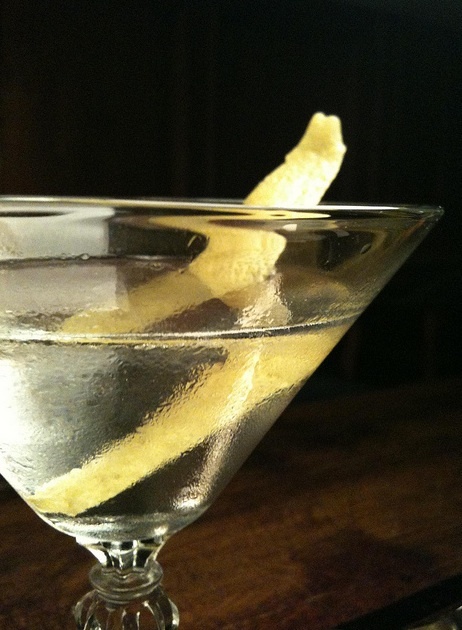 (SEE ALL Happy Hours  by going to the page entitled "Happy Hours" in the Directory on this website")
NOTE: For a great female DJ who is fun and very affordable, click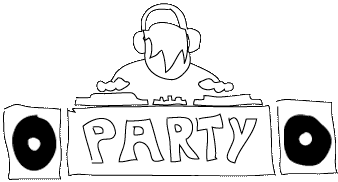 here:
https://sites.google.com/site/psmusic4events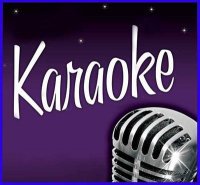 ( Call venues to confirm)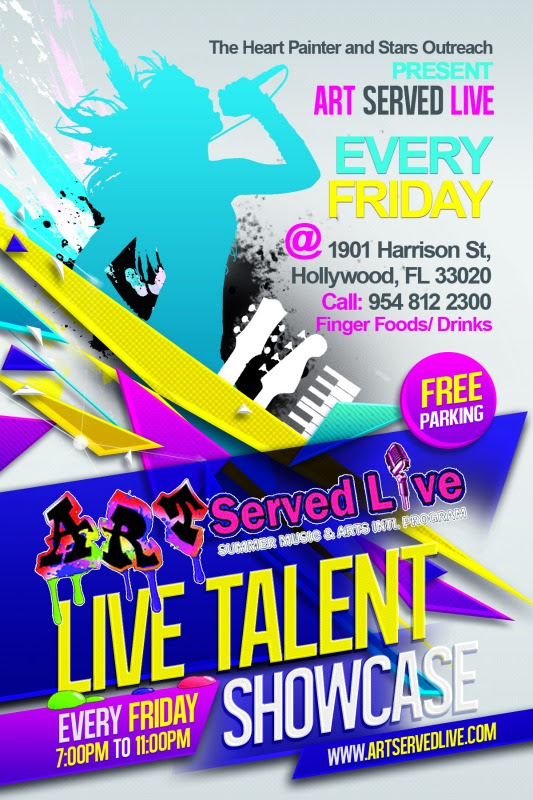 Karaoke in Hollywood-Jam Night-Join in the fun and let's hear whatcha got. Live Talent Showcase- This is the time for your Professional Karaoke to come out. 7pm starts the Fun, till 11pm-Finger foods & drinks-Every Friday at 1901 Harrison Street, Hollywood 33020-Call to confirm: 954-812-2300 or www.ArtServedLive.com
Karaoke Fridays in Margate– Karaoke from 10pm to 2am-bucket specials-Mugshots Bar and Grill of Margate-1049 St. Rd. 7-Margate-Call first: 954-974-4420
Karaoke in Ft. Lauderdale-9pm to 1am-With JD and Lisa B-At 2528 N. Federal Hwy.-Ft. Lauderdale-Call to confirm: 954-563-9393
Karaoke in Sunrise–-The Inn Field Bar & Grill -11439 W. Oakland Park Blvd.-Sunrise- Karaoke Friday nights-Win a $25 bar tab-Info: Wendy, Rising Star Productions-954-593-9705-rstarprod1@nullbellsouth.net Facebook: Wendy Meverden    www.myspace.com/rstarprod1     Call to confirm
                                                              MORE!
The Blind Monk Restaurant and Wine Bar in West Palm Beach– a new casual bar with a wine and craft-beer focus-Ben Lubin, a former U.S. Marine, decided to venture into the hospitality business with this small spot on Evernia Street that debuted last August. The food menu is sparse but traditionally wine-friendly-One special each week will be featured;The eatery's name honors Don Perignon, who was, in real life, a blind monk so an alcohol connoisseur's menu features more than 90 wines by the glass, and 300-plus bottles on the list, representing every wine-growing region around the globe. There's a hand-picked selection of microbrews, plus espresso and numerous sparkling juices for the teetotalers- 410 Evernia St., West Palm Beach; 561-833-3605 Open daily, 3 p.m. to 1 a.m.
Kitchen 305–Located in the Newport Beachside Hotel & Resort, Kitchen 305 offers upscale dining in a chic setting- This 3,200-square-foot restaurant features a 40 foot bar, live music, and a weekly line-up of events- As seen on NBC's South Florida Today,  the restaurant has been touted as Miami's number one "Eat Now" on the Hot List-Open 7 days a week-Located at 16701 Collins Avenue-Sunny Isles Beach, FL 33160- For Info and Reservations Call 305 -749-2110
Free Friday Night Dinner and Service-Sabbath Service at 5:30pm followed by a full dinner free of charge-Chabad of Highland Lakes is the only synagogue in which you do not need to pay a membership, nor on holidays, with free dinner every Friday and usually 25 to 30 people in attendance- Saturday service at 9:30am  followed by a full complimentary Kiddush Lunch and Chulent, with mingling and meeting new people,  good for business networking- Sunday service 9:30am followed by a full breakfast-everything free of charge-everyone welcome-2601 NE 26 Avenue-North Miami Beach   (26 Ave/Dixie and 211 St corner house)-Info:  305 -770-1919-Register at: http://www.chabadchayil.org/