YES, WE OFTEN DO GIVE-AWAYS, AND WE'VE GOT A GOOD ONE!

STEPPING OUT FLORIDA IS GIVING AWAY SIX (6) PAIR OF THEATER TICKETS FOR THIS WEEKEND!
FOR MORE DETAILS, CLICK HERE!!!
_______________________________
SteppingOutFlorida.com 

Things to do, Places to go, People to meet!
P.S. CHECK IT OUT: THE "DIRECTORY" on the side of the page- you'll be surprised at all the information there for you

Enjoy "STEPPING OUT" on the town! 
THIS WEBSITE IS ON FIRE!  

---
               What's There To Do This Week?
THIS WEEK AT A GLANCE:
Monday -Open Casting Call, Irish Monday, Duplicate Bridge, Karaoke, IMax Theater, Jazz music, Happy Hour
Tuesday -It Takes Two, Karaoke for Fun with Hal, "Vibe", Ebony Diaz performs, Farmers Markets, Free Admission to Norton Museum

Wednesday – Ballroom & Latin Night, Arnie, Art Talk, Tales & Ales, Symphonic Band, Theater Matinees, Karaoke 
Thursday – Ronnie Davis (Singer, Impressionist), Havana Nights,  Canvas & Cocktails , Theater Musicals, Karaoke, Food Trucks, Art After Dark
Friday – Joey Dale, The Rock Pack, Chicago & The Doobie Brothers, Pooches on the Patio, Free Music Concerts in Ft. Lauderdale, 
Saturday – "Now and Then" Singers, Monthly Charcoal BBQ at Muddy Waters-Deerfield, Green Markets, Theater, Karaoke
Sunday – Museums, Sunday Brunch, Theater Matinees
__________________________________________________________
SPECIAL EVENTS:
ALL SUMMER – New "Power On" Exhibit at the Museum of Discovery & Science AND Summer Savings Pass to 4 Attractions-CLICK HERE
June 26 to July 2- "Spelling Bee"-The Musical-Runs in Palm Beach Gardens-CLICK HERE
June 26-July 9– Talent Search for National Anthem Singer-CLICK HERE
June 26 to August 2–"Rockin': The Story of Rock 'n Roll"- Free Photo Exhibit in Pembroke Pines: CLICK HERE
July 7 to July 23– Saturday Night Fever- At the Lake Worth Playhouse- CLICK HERE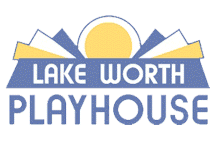 Until July 15-Calling all Artists in Palm Beach County-Win $1000 stipend-CLICK HERE
August 1-Finalist Night for Idol Talent Search to Find National Anthem Performer- CLICK HERE
August 6-Ms. Senior Florida Pageant-   CLICK HERE
August 26-Wine & All That Jazz–CLICK HERE
________________________________________
NEXT WEEK AND MORE:  
---
SAVE THE DATES:
June 13-Finding Neverland- Opens today at The Broward Center for Performing Arts-The 2012 musical about the story behind the writer J.M Barrie's inspiration for "Peter Pan";  Winner of Broadway.com's Audience Choice Award for Best Musical-Runs until June 25- For tickets and info:  www.BrowardCenter.org or 954-462-0222   Showtimes are 8pm Tuesdays-Saturdays (6:30pm on Sunday); Matinees at 2pm on Saturdays (and Wednesday, June 21) and 1pm Sundays.
Continue reading
0 comments
---
ONGOING EVENTS:
Unity of Delray Beach Church, 101 NW 22nd St. at Swinton Ave., is once again collecting backpacks and school supplies for local children in need. Please bring items in on Sundays, now through August 13 and place them in the baskets in the Narthex (lobby) at the south entrance to the church. Or, come to the church office during business hours, 10 a.m. to 4 p.m. Mondays through Thursdays, except 12 noon to 2 p.m. when the office is closed. Some very grateful families in our community will now have students begin the school year...
Continue reading
0 comments
Backroom Blues Party Sundays-6pm until ?  Every Sunday- At 7200 Dixie Hwy. locale-(Formerly The Rockin Angels) – with: Open Mic Blues Jam-The Westside Blues Band
Continue reading
0 comments
Margo Brown performs every Wednesday during the summer; Celebrating The American Songbook- At Luigi di Roma–Every Wednesday all summer beginning May 31-6:15PM – 9:15PM; 718 South Federal Highway, Deerfield Beach, FL 33441  Phone:  954-281-8788   No Cover Charge   Plenty of Free Parking    Valet Parking available     Special note: Wednesday night special: 1/2 price on bottled wine!
Continue reading
0 comments
Margate is calling all artists! (deadline to enter: June 17) The Margate Community Redevelopment Agency (MCRA) is seeking qualified artists to transform Margate's utility boxes into vibrant works of art.  Utility boxes, which sit on street corners and sidewalks, holding all the valuable equipment that keeps the City clicking along, provide a wonderful mechanism for public art. The call to artist's application was officially launched on May 17, 2017. The MCRA is inviting all realms of artists to apply for this opportunity to display their creative talent while enhancing Margate's branding and identity. "We would...
Continue reading
0 comments
RESTAURANT NEWS:
(Note: For a complete listing of restaurant closings and openings, CLICK HERE)
Here's the deal: We promise this won't be a Hawaiian themed restaurant. We promise to use super-top quality, responsibly sourced fish – we're really into that. We promise not to annoy you with constant pictures of Poké bowls on Instagram.Located at 555 N. Federal Hwy, Boca Raton-For more info., click here
Continue reading
0 comments
Bomboleo Cocina and Mezcaleria– Mexican, Latin American-formerly Flashback Diner) 1450 N Federal Hwy, Boca Raton, FL 33432-  Phone: 561-750-2120
Continue reading
0 comments
Luigi di Roma Italian Ristorante-(formerly Frank & Dino's)-718 S Federal Hwy, Deerfield Beach, FL 33441 Phone:  954-531-6151
Continue reading
0 comments
Ouzo Bay in Boca brings the Mediterranean to you with daily wild catches from around the world, grass fed lamb, and prime dry aged meats and authentic Greek fare. Fish are flown in daily from various regions; The Bronzino just arrived from Patras. The lamb chop mint was harvested yesterday. The kalitsounia recipe is from Crete.  Say Opa! in our world class bar and lounge. Located at 201 Plaza Real-Boca Raton, Florida 33432  561-757-0082
Continue reading
0 comments
JByrd's Muddy Waters Restaurant · 2237 W Hillsboro Blvd · Deerfield Beach · Florida · 33442   www.MuddyWatersRestaurant.com SPECIALS !!! Enjoy 25% OFF Any Appetizer With The Purchase Of A Lunch Or Dinner Entree! All Week With This Email! Must present printed email. ONE DISCOUNT PER E-MAIL ADDRESS PER TABLE. No multiple copies. Limit one time use. Cannot to be combined w/ other offers, coupons, Reward Card points or discounts. Valid only Monday-Sunday, 6/19/17 to 6/25/17-regular menu priced items only. Not valid on Lunch Express, Early Bird, Happy Hour, Clams & Oysters, Specials or Market Priced...
Continue reading
0 comments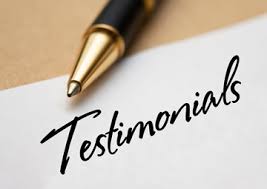 ---
BEST TESTIMONIAL
Dear Stepping Out Florida,
I just had to write and tell you how much I love your newsletter!! It is seriously one of the best websites I have come across when it comes to giving out information on activities in the area and further.

Thank you so much for this site, you have no idea how helpful it has been!
———Jacqueline S., February 20, 2017
_________________________________
NOT CRAIG'S LIST!     NOT ANGIE'S LIST!

  
WHAT'S NEW ON SALE?  
SEE THE BEST of the BEST:  CLICK HERE
BEST Artist 
BEST Voice Instructor
BEST Home Painter 
BEST Voice Instructor
BEST Realtor , and more!
(Also, CHECK OUT THE ITALIAN AND ALSO VINTAGE DESIGNER HANDBAGS- AT GREAT PRICES) ….
AND MUCH MORE!
__________________________________
FACEBOOK
CHECK FACEBOOK FOR ALL OF OUR EVENT PHOTOS!
AND PLEASE "LIKE" OUR FAN PAGE!  CLICK HERE!
---

JOBS-Networking, Job Boards, Job Fairs

To View all Jobs Click Here

---
ADOPT THE DOGGIES

NEWS:  Tri-County Animal Rescue is in great need of DOG WALKERS! We have several hundred dogs in our shelter, and they all need to be walked.  PLEASE come in- Tues, Thurs, Fri, Sat, Sun-10:30am to 4pm—come and help.
Tri County Animal Rescue- 21287 Boca Rio R0ad-Boca Raton 33433-Phone: 561-482-8110 – www.TriCountyAnimalRescue.com 
Personal Note:  I just took the one Sunday "class" to learn their procedures. Sign up! It's available at 8:45am every Sunday-  It helped!  I walked a couple of adorable, loving dogs today–it feels so rewarding to volunteer!

Try it!    P.S.  They desperately need gently used towels and blankets for the puppies
P.S. The dogs at Tri-County are dangerously low on canned dog food. Pedigree Traditional Meaty ground dinner with Chopped Chicken Canned Dog Food- Please help us by bringing in canned dog food to the shelter, as soon as possible.
---
PROTECT THE DOLPHINS

NEWS:  A UNIQUE AND MEANINGFUL GIFT: "ADOPT A WILD DOLPHIN"
I JUST "ADOPTED" a wild dolphin–His name is "Wonder"- I received a "Certificate of Adoption", a brief life history and color photograph of my dolphin–and a hard copy of the book "An Ocean of Inspiration"–The John Olguin Story.  Each dolphin has its own Facebook page (and there are 300 yet  to be adopted.) All this for only $30 +  $5 for shipping in the U.S.  ( Or, perhaps, just get a copy of this wonderful book for $15 +  $3 for shipping in the U.S. ) This makes a gift that truly supports a great cause. (Note: You will be helping a dolphin scientist with further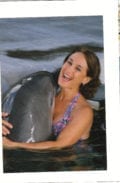 exploration, observation and research to help preserve these special mammals. Support the Palm Beach Dolphin Project- For info: harzen@nulltaras.org or  561-762-6473 Click here to watch this video of a dolphin show-   CLICK HERE  Note By Scientist, Explorer, Author, Dolphin Researcher-Dr. Stefan Harzan: If you have an opportunity to swim with dolphins…why not do it in the open ocean? There, the dolphins may stay close or have the freedom to swim away. It is so much better, because we meet them on their terms.
Contact to adopt your own dolphin: Harzen@nullTaras.org or 561-762-6473

---
VISIT OUR WILDLIFE REFUGE
HAVE YOU EVER BEEN TO OUR NATIONAL WILDLIFE REFUGE?    (It's RIGHT HERE IN BOYNTON BEACH!)
ARTHUR R. MARSHALL LOXAHATCHEE NATIONAL WILDLIFE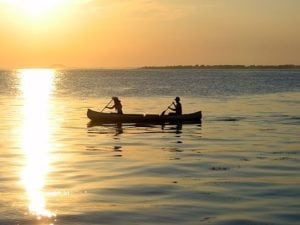 REFUGE
Activities: Bird & Nature Walks, Canoeing & Kayaking, Boating & Fishing, Hiking & Biking, Storytelling, Snail Kite Banding, Python Capture—and more:
Hiking, Guided Bird, Butterfly and Wildflower Walks, Early Morning Bird Walks on the Marsh Trail, Early Morning Bird Watch and Walk – Fly Out, Swamp Strolls, Roving Naturalist on Cypress Swamp Boardwalk or Marsh Trail, Tram Tours of the Marsh, Guided Canoe Trips, Full Moon Guided Canoe Trips, Annual Photography Contest, Annual Juried Art Contest – Loxahatchee Visions, Friends and Family Spring Fling Folk Music Festival, monthly meeting of the Sierra Club Loxahatchee Group (featuring speakers, group kayak or canoe outings)
The Arthur R. Marshall Loxahatchee National Wildlife Refuge preserves a portion of the once vast northern Everglades. It provides habitat and protection for endangered wildlife such as the snail kite and the wood stork and the formerly endangered American alligator.
The main entrance and Visitor Center are located at: 10216 Lee Road  – Boynton Beach, FL 33473  It is 2 miles south of Boynton Beach Boulevard, west off US 441/SR7.    Contact:  561-734-8303  or more info:  CLICK HERE