What's Going On This Week?
CLICK TO SEE EACH DAY OF THE WEEK!
JUST SCROLL WAY DOWN!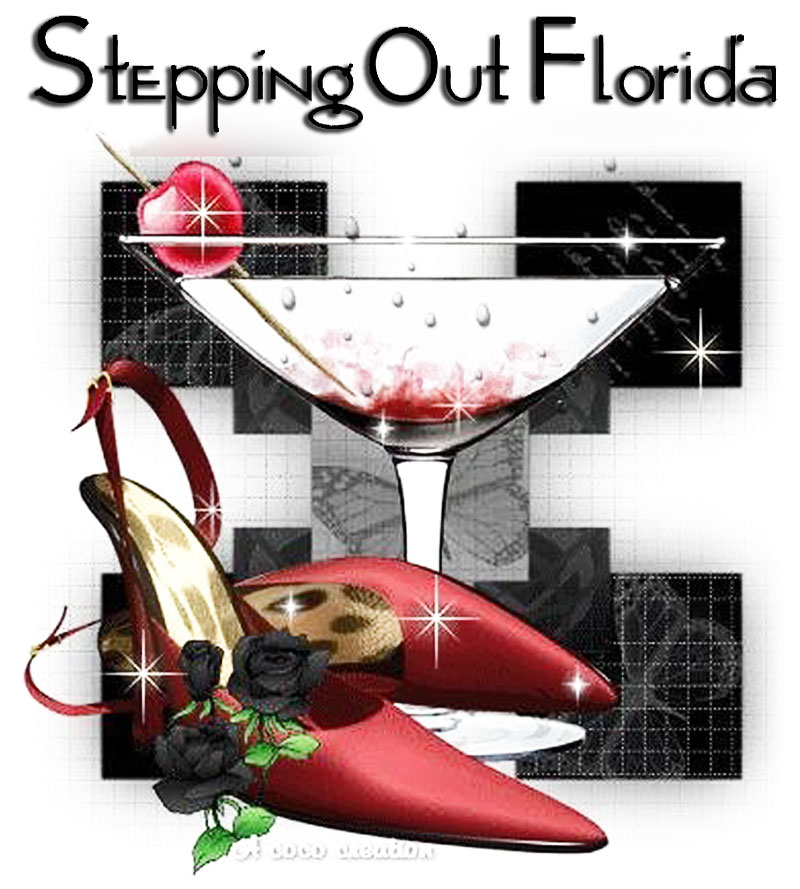 STEPPING OUT FLORIDA©
(SCROLL WAAAAAY DOWN FOR SPECIAL EVENTS!! )
You're in the right place! It's YOUR "ENTERTAINMENT BIBLE"!

WHAT: The premier website for the 49+ years age group
MORE: Great things to to EVERY DAY
HOW:  We list (and organize) social and professional events
HOW MUCH: The website is FREE for everyone
WHEN: Just log on anytime, 24-7!
SIGN UP: Easy! See the box in the top right of the page? Just enter your email address. You'll receive an 'e-blast' on Monday mornings of things coming up in the new week 
WHO: We now track 15,000 visitors to the site, another 1,000 mobile users and another 500 on Facebook. So join us!  SteppingOutFlorida.com  Things to do, places to go…
P.S. CHECK IT OUT: THE "DIRECTORY" on the side of the page- you'll be surprised at all the information there for you
Enjoy 'stepping out' on the town! 
 THIS WEBSITE IS ON FIRE!  

                                            ____________________________________________________________________
THIS WEEK"S HIGHLIGHTS:  
JUST CLICK ANY DAY!
Monday–     "Roll-Up Mania" at Muddy Waters,  Kiss Country Tickets Giveaway, Business Expo,  Free Play Readings, Blues Jam, Karaoke

Tuesday –   It Takes Two, Boca Chamber Expo, Women in Distress Fundraiser, Paws for the Cause, Boomer Expo
Wednesday–   Ballroom & Latin Night,  Battle of the Chefs, Networking, Sisters of Swing, Health & Financial Wellness Fair
Thursday-  Paul Anthony Band, Free Art Museum Entry, Free Concert, Iron Fork, Side by Side by Sondheim

Friday-       Joey Dale, Free Concerts, Free Flicks

Saturday-  Classic Rock Therapy, POF Party,

Sunday-  Cachet Band,, Free Jazz Festival in Ft. Lauderdale, Jazz in Jupiter, Brunch, Doo Wop Kids
__________________________________________________________________________________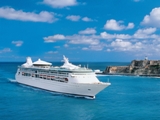 COLUMBUS WEEKEND GETAWAY CRUISE!   OCTOBER 9 to 11-JOIN US!   SIGN UP EXTENDED TO AUGUST 15                    JOIN US!     
GET THE DETAILS:  CLICK HERE
_____________________________________________________________________________________
STEPPING OUT FLORIDA has given away tickets to 
Sisters of Swing, Kick'in It Country, and The Last 5 years.  More give-aways coming soon!!!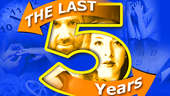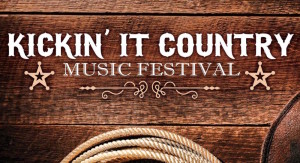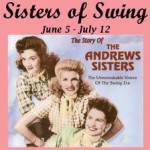 Stepping Out Florida had a 'flash contest' and gave away 4 pair of tickets on July 4th to the  "Sisters of Swing", and another contest for "The Last 5 Years" and gave away 5 pair of  tickets on July 11. The winners had to be the first 5 to attend The Tri-County Animal Rescue Brunch at Pinion Grille and make a $5 donation to the charity.
THANK YOU to the many readers who entered the contest. We are going to be giving away tickets to another play that just opened so just watch for our emails! Please continue to use and enjoy Stepping Out Florida and share with friends!
Here are the 5 winners! 
Susan Brotman, Alex Collins,  Pauline Burrell, Joey Dale and Ronnie Oerth.
✳Congratulations to the WINNERS!!!✳
_____________________________________________________________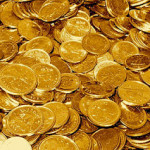 NEWS!  Florida's TAX-FREE Weekend is AUGUST 7 to 16- In time for Back-to-School;  BUY & PAY NO TAXES on certain items: School supplies, clothing, electronics/ computers-
During the week, eligible items are exempt from the regular 6 percent Florida sales tax.
Qualifying items include:
eligible apparel, shoes, backpacks, purses and accessories that are $100 or less per item
eligible school supplies that are $15 or less per item
the first $750 for eligible desktops, laptops, tablets and accessories such as printers and flash drives purchased for personal use
(Why?  Sales tax holidays are meant to stimulate the state's economy by encouraging consumers to buy more, usually during big retail events like back to school or in preparation for warm or cold weather. )
_________________________________________________________________
LOOK UP THERE ON

THE RIGHT SIDE

OF THIS PAGE!)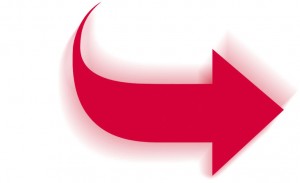 Check out the 'DIRECTORY LIST" and BOXES on your right–(scroll UP!)  MORE  Information there for you!
                                                                                                   
________________________________________________________________________
                            

  SPORTS!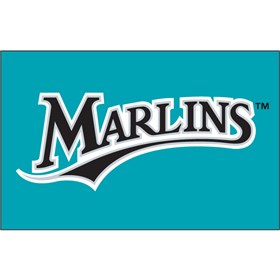 SAVE THE DATES: Marlins Schedule
CLICK HERE   and CLICK HERE
________________________________________________________________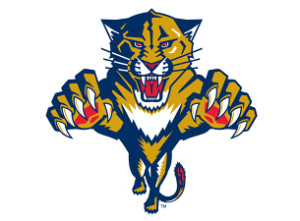 SAVE THE DATES:   Florida Panthers 2015 Schedule 
MORE INFO:  http://panthers.nhl.com/
________________________________________________________________________
SAVE THE DATES:   Miami Dolphins  Schedule

The  schedule:   www.MiamiDolphins.com
_____________________________________________________________
                               

SAVE THESE DATES!
NEWS!  Last Comic Standing- Tickets on Sale NOW (FOR NOVEMBER)! For Mature Audiences Only- Call 954-344-5990 or CLICK HERE  at Coral Springs Center for Arts
______________________________________________________________________
FREE Discount Card for Broward County– Just get the free card and show it for
discounts at a number of restaurants, spas, stores and attractions-The Summer Savings deals, promoted on the Greater Fort Lauderdale tourism website, are valid until October 12 at participating merchants. To access the deals, you just need to print the Summer Savings card from the website, or request to have one sent by mail- Examples of deals: 2-for-1 drinks at the bar at Rok Bar in Fort Lauderdale; 2 fitness classes for the price of one at Diplomat Resort and Spa in Hollywood; 2-for-1 entry to Museum of Discovery and Science in Fort Lauderdale Mondays to Fridays- To get the card, CLICK HERE
_________________________________________________________________

FREE Readings of New Plays on Mondays-Fresh scripts from local playwrights are showcased at play reading events at different venues in South Florida — which are free to the public. Summer Theatre Fest Reading Series, presented by South Florida Theatre League, is Mondays to August 31, and includes theaters in Fort Lauderdale, North Miami, Boca Raton, Miami Lakes, Key West and others. Play readings are typically less formal than traditional productions, focusing primarily on the scripts, usually without costumes or sets. For info, CLICK HERE
______________________________________________________________________
Norton Museum of Art– July may be hot, but cool things are happening at the Norton. FREE Thursdays for Florida Residents continues  through Sept. 3. (10am to 9pm); FREE Saturdays for Palm Beach County Residents (10am to 5pm), which will continue throughout the year, began June 6. Proof of residency gets you in for free. The summer exhibition, Going Places: Transportation Designs from the Jean S. and Frederic A. Sharf Collection, opened June 25 and features more than 200 objects, including model planes, trains, automobiles, renderings, posters, ads, and TV film clips, illustrating the 20th-century transportation revolution. Going Places will move you! Scroll down for details.  Check out the schedule of Exhibitions, Programs, Family Programs and Thursdays "Art After Dark"-  Located at 1451 S. Olive Avenue-West Palm Beach 33401- Info:  www.Norton.org
____________________________________________________________________
NEWS! FREE EVENT ON MONDAY, JULY 207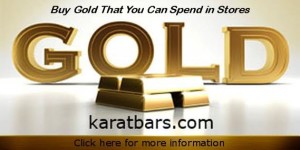 Buy Gold in Small Affordable Quantities

– (Call to confirm! ) 7pm to 9pm-At Sheraton Suites Fort Lauderdale at Cypress Creek-555 NW 62nd Street-Fort Lauderdale 33309 -Phone: 94-772-5400-Find out about "Karat Bars"–small, affordable ways to buy grams of gold-IF there's a currency problem with the dollar, see how you can buy goods and services with this alternative currency; Business Owners: Find out how you can become a "K-Exchange Center" accepting Karat Bars, (CLICK HERE) and follow the lead of Broward and Miami-Dade Chambers;  Look for George Dubec and mention  you are 

STEPPING OUT FLORIDA

's guest- For more info:  CLICK HERE 

Special Tonight:

 Hear about the Synergy Group System-Their group has exploded to over 12,000 new Affiliates in six months! They have shown us how their system works; it is duplicable and anyone and everyone can do it! Find out how to use this simple and easy 3-Step Process to start making money faster and quicker! Learn how to become a "Personal Inviter" and stop trying to sell, convince, share or educate your prospects! Let the system do it for you!    Questions and RSVP: 561-777-3196 
 _______________________________________________________________________
FREE EXHIBITION AT FAU

FAU to Host 'The Last Word: Our Favorite Colophons' from Artists' Books at Wimberly Library
The tradition of reading the last page of a book before reading the book is being celebrated at Florida Atlantic University where the Arthur and Mata Jaffe Center will host "The Last Word: Our Favorite Colophons," an exhibition of some of the best colophons in books and broadsides collected during the center's 15-year history, now through Sunday, Sept. 6 at the Wimberly Library, 777 Glades Road, Boca Raton campus.
The exhibition, which is free and open to the public, features 43 artists' books and 21 broadsides whose colophons, or last pages, run the gamut from the historic and classic to the whimsical and brilliant. Some in the exhibition are shaped with text, while others feature hand numbering, exquisite signatures, illustrative text and such found objects as a coat check ticket.  For more information on the exhibition or on the Jaffe Center for Book Arts, visit www.library.fau.edu/depts/spc/jaffecenter/exhibitions   or 561-297-0226
_____________________________________________________________________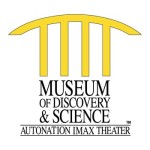 NEWS! SAVINGS PASS
Summer Savings Pass: Get 4 Attractions for
ONE Price with UNLIMITED Admissions until September 30-Visit Lion Country Safari, Miami Seaquarium, Museum of Discovery & Science in Ft. Lauderdale, and Zoo Miami; Purchase by phone at 954-713-0930 or at the box office or online, CLICK HERE
_______________________________________________________________________
SAVE THE DATES:   Final Week- (Week Ending: August 2)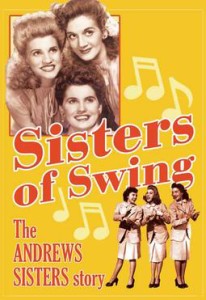 Sisters of Swing-The Story of the Andrews Sisters-Show features a live band and intermingles over 20 hit songs-This musical follows sisters LaVerne, Maxene and Patty Andrews from their early days on the road through their rise as recording stars to entertaining American GI's overseas to dissembling over differences. The score intermingles over twenty hit songs like "Bei Mir Bist Du Schon," "Don't Sit Under the Apple Tree" and "Boogie Woogie Bugle Boy." This show goes beyond the ordinary to offer a unique perspective into these women as human beings, showing how the events of their lives shaped who they became to the rest of the world. At the Broward Stage Door theater- 8036 W. Sample Road-Margate 33065-Showtimes: Wednesday 2PM; Friday 8PM; Saturday 2PM & 8PM; Sunday 2PMFor info. and tickets:  954-344-7765 or www.StageDoorTheatre.com 
_______________________________________________________________________
SAVE THE DATES:   July 27 to September 6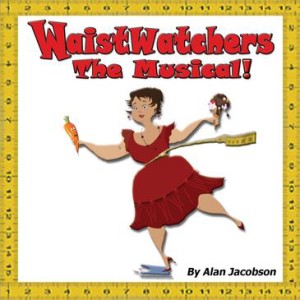 WaistWatchers, The Musical-Showing from today to September 6-Although the show, set in Cook's Women's Gym, takes a lighthearted look at four adult women dealing with assorted body image issues, it covers topics such as dieting exercise, plastic surgery, and sex over the age of forty – areas of concern to women, and to men – of all ages. Playwright Alan Jacobson has rewritten the lyrics of popular songs to suit the subject, and some of his cleverly appropriate numbers include "Botox Queen" to the tune of ABBA's "Dancing Queen", "I Hope I Lose It" to the tune of "I Hope I Get It" from A Chorus Line, "Viagra" to the tune of "Maria" from West Side Story, and "I Feel My Butt Squeeze" to the tune of Carole King's "I Feel The Earth Move."  Come see a fun show that appeals to people of all ages, backgrounds, and lifestyles since there couldn't be a more universal topic than food!  The show boast four terrific triple threat performers- At The Stage Door Theatre.  The theatre is located at 8036 Sample Road, Margate, 33065. Tickets for Waist Watchers are $38 – $42; $16 student tickets are also available. Tickets may be purchased at the Broward Stage Door Theatre box office at 954-344-7765 or on line at www.stagedoortheatre.com Showtimes:  Wednesday, Saturday, & Sunday at 2 pm;  Friday & Saturday at 8 pm
 
______________________________________________________________________
SAVE THE DATE:   August 6 to 23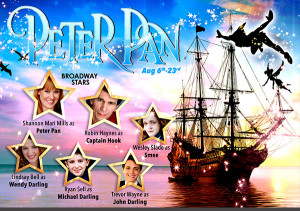 The Wick Theater Flies High With Peter Pan!  The beloved J.M. Barrie classic Peter Pan takes flight at The Wick Theatre as the final production of their inaugural summer series. The Tony Award-winning Broadway spectacular made its debut in 1954 and has been enchanting audiences ever since. Filled with classic tunes such as I'm Flying, I've Gotta Crow and I Won't Grow Up, this musical fantasy is an experience the entire family will cherish. Previews begin August 6th; the show runs through August 23rd. Tickets are $55, with matinees on Wednesday, Thursday, Saturday and Sunday and evening performances Thursday, Friday and Saturday. The restaurant, Tavern at the Wick, is now open to the public Thursday-Sunday nights. The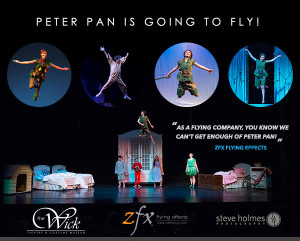 Tavern at The Wick offers special dinner menus designed around each theatrical production. Reservations are strongly suggested.  For more details:  www.thewick.org or call 561-995-2333  The Wick Theatre and Costume Museum is located at 7901 N. Federal Highway in Boca Raton.
_____________________________________________________________________________________
SAVE THE DATE:   August 15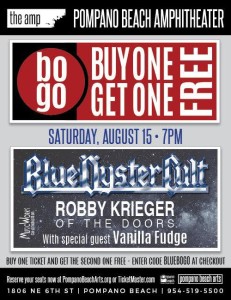 Special Offer for Stepping Out Florida readers!  
BOGO TICKETS: BUY ONE, GET ONE (FREE)–
Blue Oyster Cult Band- With Bobby Krieger of The Doors! And Special Guest: Vanilla Fudge-7pm at the Pompano Beach Amphitheater-Located at 1806 NE 6th Street-Pompano Beach- To get your FREE ticket, enter the code BLUEBOGO at checkout- Reserve your seats now at www.PompanoBeachArts.org or Ticketmaster.com   Info: 954-519-5500
___________________________________________________________________________________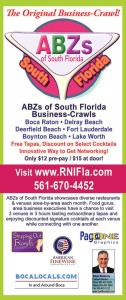 SAVE THE DATE:   August 19
ABZ's of South Florida Business Crawls-(August 19 in Ft. Lauderdale & September 16 in Lake Worth-Future events in  Boca Raton, Delray Beach, Deerfield Beach, Ft. Lauderdale, Boynton Beach, Lake Worth-Only $12 Pre-Pay; $15 at the Door-Includes Free Tapas, Discount on Select Cocktails-An Innovative way to get networking-ABZ's of South Florida showcases diverse restaurants and venues area-by-area each month. Food gurus, area business executives have a chance to visit 3 venues in 3 hours tasting extraordinary tapas and enjoying discounted signature cocktails at each venue while connecting with each other. Visit www.RNIFla.com  or  561-670-4452
____________________________________________________________________
SAVE THE DATE:   August 22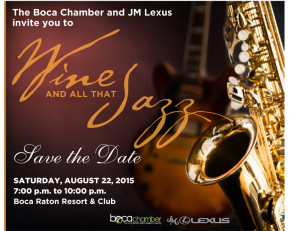 Wine & All That Jazz–7pm to 10pm-By the Boca Chamber and JM Lexus-Held at the Boca Raton Resort & Club-Save the Date for this extraordinary yearly event!
________________________________________________________________________
SAVE THE DATE:   August 26
Feast of the Sea-The second annual seafood event returns to the waterfront of downtown West Palm Beach on October 24 but your favorite Palm Beach County restaurants and chefs will be showcasing their best seafood recipes and cuisines until then!  Last year we hosted more than 15,000 hungry seafood lovers-over 35 seafood vendors, 60 amazing art vendors, an interactive family area presented by South Florida Science Center & Aquarium, great musical performances & all the cold beverages you can handle- CHEFS UPCOMING CHALLENGES:    
FRITZ CASSEL WINS: Chefs Challenge #1 ; At Wine Scene in W. Palm Beach
CLAY CARNES WINS: Chefs Challenge #2: Semi Final – July 22nd – International Polo Club
Chefs Challenge #3: Semi Final – August 26th – Saltwater Brewery Delray- For info, CLICK HERE
 #4: Semi Final – September 27th – Williams-Sonoma Gardens Mall
Chefs Challenge Finale: October 24th – Dinner on the Dock
For more info and Tickets, CLICK HERE:   www.FeastOfTheSea.com 
______________________________________________________________________
SAVE THE DATE:  August 29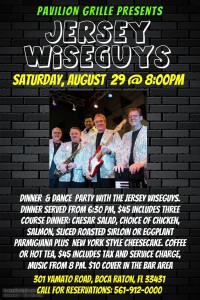 Jersey Wiseguys!  Oh, What a Night!  Come and enjoy Dinner & Dance Party with music by the Jersey Wiseguys-Dinner served from 6:30pm; Showtime at 8pm;  $45 includes Show and 3 Course Dinner, Tax and Service Charge: Caesar Salad, Entree (Choice of Chicken, Salmon, Sliced Roasted Sirloin or Eggplant Parmigiana) and New York Style Cheesecake for Dessert, and Coffee or Hot Tea; $10 Cover for Bar Area includes a House Drink-
Also, if you don't want to come alone, join Deby at my "Stepping Out Florida" table!  Just contact me or let them know when you call and make a reservation. Or call me: Deby 561-929-4449  – Don't miss this evening!   Pavilion Grille- 301 Yamato Road- Boca Raton 33431- For reservations:  561-912-0000  or www.PavilionGrille.com
________________________________________________________________________________
SAVE THE DATE:   September 11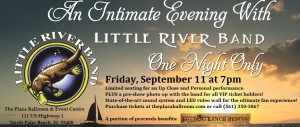 An Intimate Evening With Little River Band-ONE NIGHT ONLY– At the Plaza Ballroom-  Limited Seating for an Up Close and Personal Performance-PLUS a Pre-Show Photo-Op with the band for all VIP ticket holders! State-of-the-Art sound system and LED video wall for the ultimate fan experience! Tickets are $35/$45/$90.  General seating is $35;  Preferred seating is $45; And $90 VIP ticket holders get premium seating and a pre-show Meet & Greet photo opportunity with the band and a professional photographer! Seating is limited to 400 so order tickets now! Produced by Seaside Music Management & Technical Production-Purchase tickets at ThePlazaBallroom.com or 561-350-3867 Event held at The Plaza Ballroom & Event Center-111 US Highway 1- N. Palm Beach, FL 33408-A portion of the proceeds to benefit Big Dog Ranch Rescue and they will be on-site this evening
________________________________________________________________________________________
SAVE THE DATE:   September 18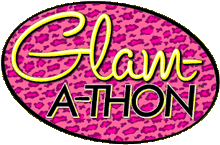 Lipstick Lounge– Hosted by Glam-a-THON
Glam-a-THON, a breast cancer nonprofit, is hosting their 7th annual 2015 Lipstick Lounge event from 8pm to 11pm at the Gallery of Amazing Things –CLICK HERE– Lipstick Lounge is the premier event where South Florida insiders get to experience the best in cocktails, confections, cosmetics, couture and cuisine! Tickets are $65 per person when purchased in advanced and $85 at the door, based on availability. Valet parking is provided at no cost. To purchase tickets or for sponsorship information please visit the website. CLICK HERE  Lipstick Lounge helps to fundraise for the Broward Health Foundation. All proceeds go to Broward Health Foundation in order to help women "Kiss Breast Cancer Goodbye". Help us raise funds for women in our community who desperately need our assistance. Also, every guest walks away with a drool-worthy Lipstick Lounge Swag Bag. More about Glam-A-THON™: Glam-A-THON™ is a breast cancer nonprofit that assists uninsured and under-insured women in South Florida. Funds raised benefit the Broward Health Foundation and go towards mammograms, diagnostic testing, financial assistance, childcare, rides to and from treatment, medebras and other important needs. CLICK HERE For more information, contact:  Kerri Byron at The Pontes Group-2048 East Sample Road-|Lighthouse Point, FL 33064- Showroom: 8271 Melrose Ave. Suite 107-|Los Angeles, CA 90046-Office: 954-960-6083  CLICK HERE~
______________________________________________________________________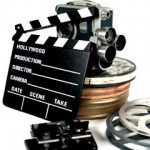 NEWS!  Now Open:  New Movie Theater
New Cinema Brings Luxury to Coconut Creek:  Silverspot- To keep the audience focused on the movie, food will not be served inside the auditorium; However, guests can take in selections from the snack counter, which includes pizza, chicken fingers and the now-ubiquitous sliders. There will be no intrusions from the outside world, and even the packaging of the products, the interior design of each auditorium and the seats themselves are colored entirely black, wrapping up attendees in a comfy cinematic cocoon. Located in the Promenade, the burgeoning outdoor shopping, dining and banking center of Coconut Creek, the 11-screen Silverspot advertises itself as a boutique theater, but it does match the upscale standards of iPic in other ways. There is no box office, so guests are encouraged to purchase tickets online or at five electronic kiosks near the entrance, where they'll buy assigned seats. The interior design of the lobby is minimalist-chic. A bar dispensing bottled beer, wines and cocktails greets you upon entry, and, as Emerman points out, "your wine bottle will fit in the cupholders" of the seats. And speaking of those seats: These lumbar-supported, hand-stitched pockets of leather heaven are justifiably one of Silverspot's proudest calling cards. Every seat is like a first-class plane-Silverspot  will screen independent and art-house fare in addition to top-grossing Hollywood titles. Concerts, ballets and operas will be simulcast, and owners are looking into streaming sporting events as well.  Tickets will cost $14.50 for adults and $9.75 for children, with discounts for seniors and matinees, and with small additional fees for 3D movies. The theater will open to the public today at 4443 Lyons Road, Coconut Creek. For information and show times, visit silverspot.net.
_____________________________________________________________________
News!         HotNews!         RESTAURANTS!          
NEW!!    FEATURED RESTAURANTS:  STEPPING OUT FLORIDA—DINING DEALS!

Chez Marie French Bistro–(formerly Mimosa's)– – Located in the Polo Club Shoppes – 5030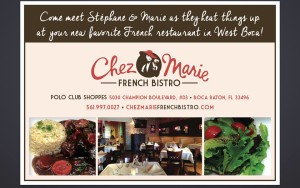 Champion Blvd. #D3 – (next to Publix) -Boca Raton, FL 33496-For info:  561-997-0027 or  www.ChezMarieFrenchBistro.com
Stop in for dinner and receive 15% DISCOUNT on a Dinner for 2 when you mention STEPPING OUT FLORIDA to owner, Marie!  (Not valid on "Early Bird" and "Tradition" Pre-Fixed Menus)
______________________________________________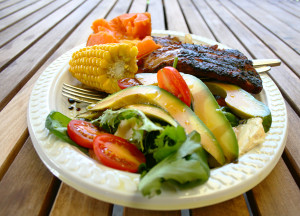 NEW!!  Dorit's Home Cooking!
No time?  Tired?     Don't Know How To Cook?
Don't Want To Cook?
NO PROBLEM!!   We'll Take Care of it ALL for You   
35 years Home Cooking     We cook HEALTHY AND DELICIOUS:
Kosher, Gluten-Free, Low Sodium, Low Fat, No Preservatives
Give us your menu and we'll bring it to you all ready to eat
or ….we'll shop it and cook it at your place.
 REASONABLE RATES;   CONVENIENT SERVICE:    WE MAKE LIFE EASY AND TASTY!
_____________________________________________________________________
                                     RESTAURANT NEWS: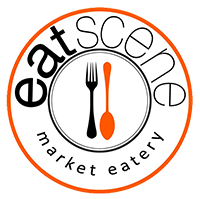 Eat-Scene and Wine Scene in West Palm Beach
Eat-Scene is a combination gourmet market / restaurant area at the corner of Quadrille Boulevard and Fern Street. The brainchild of long-time Florida resident, Tony Solo, Eat-Scene is described as being loosely based on such similar venues as New York's Eataly and Seattle's Pike's Market. There will be 20 or so different independently owned businesses under the Eat-Scene roof, from purveyors of produce, meat and seafood to gourmet spices, chocolates and baked good, along with four different "micro eateries," a deli and an outdoor beer garden.The idea, according to Eat-Scene's website, is to create a "market culture for wine and food enthusiasts" and a "social venue that appeals to all your senses." Located at: 501 Fern St, West Palm Beach, FL 33401-Info; 561-275-1550 or www.eatscene.com
__________________________________________________________________
 SEE ALL THE NEW RESTAURANTS! CLICK HERE: 
COMING: 
A second Fresh Market- in Boca early next year-going into the Park Place development on North Military Trail just past Yamato Road-The Boca market will be the 43rd in Florida for the North Carolina-based upscale grocer, known for its extensive array of prepared foods and fresh produce, and variety of gourmet food products. The other Boca Fresh Market is on West Camino Real.
Burt Rapoport-plans to open Rappy's Deli at Park Place in Boca Raton, a new retail development slated to be built soon on Military Trail, between Yamato Road and Clint Moore Road-expected to open in late 2016-Rapoport says Rappy's Deli will be a modern spin on the classic Jewish style deli, serving breakfast, lunch, dinner and cocktails. It also will offer take out and catering, he said. (Restaurants in the Rapoport Group include: Bogart's Bar & Grille in Boca Raton , Henry's on Jog Road in Delray Beach, Deck 84 on the Intracoastal in Delray Beach, and Burt & Max's and Apeiro, both in the Delray Marketplace .)
Caffe Martier- Formerly Gol! in Delray–It's a new and improved and much larger– Caffe Martier (411 E. Atlantic Ave., 561/450-6169) The five-year-old eatery's recent expansion into the next-door space once home to Gol! churrascuria. Along with the dramatic increase in space and style with bistro tables, a bar and fountain under a towering pitched ceiling-  Live jazz several nights a week, a juice bar and dinner menu with dishes like pecan-crusted tilapia with asparagus and butternut squash and chicken francaise with asparagus and roasted potatoes.
OPEN:
BOCA RATON: La Via (Italian cuisine) in the Promenade Shops in Coconut Creek; Rafina in the Wharf Plaza near Carrabba's at 6877 SW 18th Street in Boca; Off the Hook, YoKo-San (re=opened), Tilted Kilt, Farmhouse Kitchen (formerly Table 42) in Royal Palm Place in  Boca-Trader Joe's, Sapphire Indian Cuisine, M.E.A.T. Eatery & Taproom (980 N. Federal Hwy.),  La Nouvelle Maison, Sicilian Oven, Havana Nights Cigar Lounge in Royal Palm Place, Basilic Vietnamese Grill (200 S. Federal Hwy), Slice of Provence-now closed (205 SE 1st Avenue), Shrimp House (Town Center) , Burger House, Piattini (formerly Caruso) in Royal Palm Place (now closed); also open: Summer Shack, Palm Beach (pop-up at PB Catch) Fresh Element, West Palm Beach; Lakeside Anchor Inn, Lantana; David G's Bar and Grill, Lake Worth; Delray Beach Summer Green Market, Delray Beach (seasonal); Papalani Gelato, Delray Beach;  Habit Burger Grille, Delray Beach; Devour Brewing Company, Boynton Beach; Brooklyn Water Bagels, Fort Lauderdale (downtown); ; Redlands Grill, Fort Lauderdale;  Louie Bossi's Ristorante, Fort Lauderdale;  Gourmet Garden Cafe, Fort Lauderdale; Trilogy Restaurant, Coconut Creek;
Viet Taste Restaurant, Hollywood; Kay Rico Coffee, Hollywood;Les Artistes Cafe, Hollywood;  Parlour Vegan Bakery, Plantation.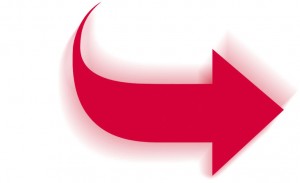 For More Details, Click on the "THE LATEST IN RESTAURANTS" Go to The Boxes up above, on your right or CLICK HERE 
CLOSED:    
(Want to know WHY some of these restaurants closed, see our DINING page! CLICK HERE)
Chowderheads, West Palm Beach; Cabo Flats, Palm Beach Gardens; The Island, Lake Worth; Green Fields Organic Bistro, Delray Beach; 264 The Grill, Palm Beach; Darbster, Boca Raton; BOCA RATON: Piattini in Royal Palm Plaza-Moonshine Molly's,  Boca Diner on Federal Hwy, after 23 years; Table 42 (now Farmhouse Kitchen)-Bistro Gastronomie (now La Ferme);  Fork & Knife at 99 SE Mizner Blvd. (now Yoko -San), Red The Steakhouse (now The Farmer's Table) , Segreto Restaurant (now Merlino) ; Yoko-San Japanese Steakhouse (was closed and now has reopened with new owners); DELRAY BEACH:  Deluxe (now Honey); FORT LAUDERDALE: Canale Restaurant and Bar, The Dubliner, Mancini Modern Italian, Lauderdale Grill, Egmondt Bakery;  DEERFIELD BEACH:  Angelo's Station House in The Cove; DELRAY BEACH:  The Greek Bistro at 1832 Federal Hwy. ;WEST PALM BEACH:  Brewzzi's at City Place, Barrel & Grain, Top of the Point
 _________________________________________________________________

JByrd's Weekly Email Deals:
Buy One Dinner Entree and Get One FREE Dessert ( between 5pm and close only) (Regular priced menu items only-Not valid with Lunch Express, Early Bird, Happy Hour, or Clams & Oysters, Specials or Market Priced Items)-Valid 7/20/15 to 7/26/15-(Dine in only and with a print out of this email-one discount per email address per table-one time use-no Reward points will be applied; cannot be combined with other offers, coupons, Reward Points or discounts.)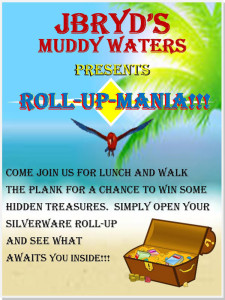 "Roll-Up Mania" starts Monday through Friday at Muddy Waters in Deerfield Beach–Come join us for lunch and walk the plank for a chance to win some hidden treasures-Simply open your silverware roll-up and see what awaits you inside. Note: You can only participate once a day; limit one roll-up per person per table- At Muddy Waters Restaurant- 2237 W. Hillsboro Blvd, Deerfield Beach 33442- Phone: 954-428-6577 or www.MuddyWatersRestaurant.com 
SUMMER BBQ:  (Summer BBQ the 1st Saturday of every month; From 11AM till it's gone!   Next:  August 1 )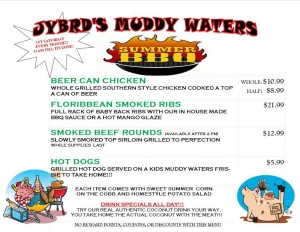 Must try that "BEER CAN CHICKEN!"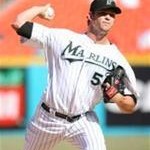 Monday Special: Get a FREE DRINK of your choice when you wear a Muddy's T-shirt (on Mondays only);   Enjoy 19 HD TV's –Never miss a Baseball game at Muddy's ( We have the MLB Baseball Package which shows locally televised games on regional sports networks and over-the-air stations!) Live Karaoke Thursday evenings from 8pm till ?  
P.S. Happy Hour (called "Havoc Hour" here!) EVERY Day from 4pm to 7pm (including Saturdays; and Sundays from 4pm to close)   with 1/2 price select cocktails and house wine-Home of the .69 cents raw clams and oysters!
I love this place!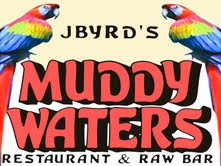 2237 W Hillsboro Blvd,,  Deerfield Beach, FL   954-428-6577    -OPEN 7 DAYS A WEEK  Kitchen Hours: Sunday to Wednesday 11am-10pm, Thursday to Saturday: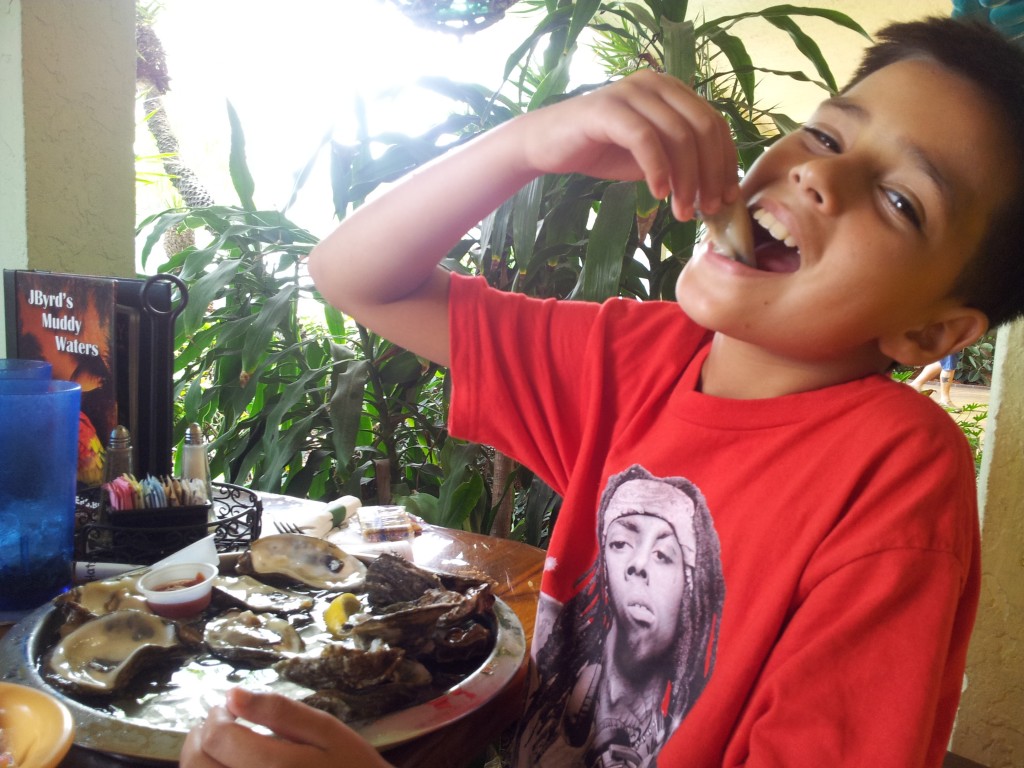 11am- 11pm    muddywatersrestaurant.com
P.S.  Even 8 year old "Mateo" enjoys the 69 cent oysters and clams on the half shell!! ALL DAY-EVERYDAY!
________________________________________________________________________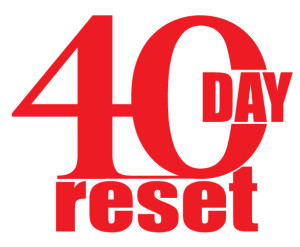 Get Ready to go "STEPPING OUT" on the town!  
NEW! 40-Day-Reset is The Ultimate Fat Loss System!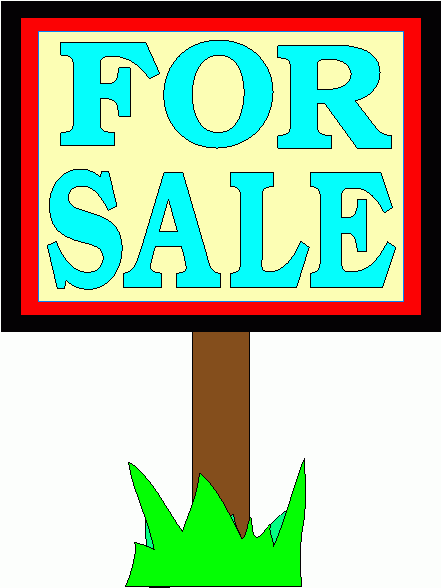 CLASSIFIEDS!
W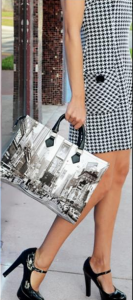 HAT'S NEW ON SALE?  
(CHECK OUT THE ITALIAN AND ALSO VINTAGE DESIGNER
HANDBAGS- AT GREAT PRICES) ….
AND MUCH MORE!
 Check out THE BEST:  CLICK HERE
Best Artist, Best Handbags, Best Painter, Best Realtor, Best Masseuse, and more!
__________________________________________________________________
NOTE:
CHECK FACEBOOK FOR ALL OF OUR EVENT PHOTOS!
AND PLEASE "LIKE" OUR FAN PAGE!  CLICK HERE!
________________________________________________________________________
JOBS-Networking, Job Boards, Job Fairs

NEW!  See the new BREAKAST NETWORKING locations: CLICK HERE:
http://www.steppingoutflorida.com/networking
JOB OPENING:
NEW!

  Photographer's Assistant-Accompany photographer on photo shoots and carefully write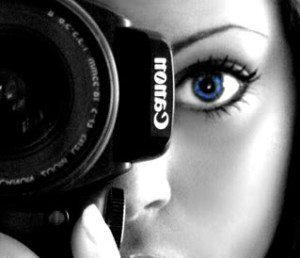 down names of guests in each photo shot. Pay is $10 an hour; The majority of jobs are just for 1 or 2 hours and are held in Boca.   Contact: Janis at email@photosbyJanis.com
JOB OPENING:
NEW!
PAID POSITON:
The Boynton Beach Civic Center is Searching For a New Band Director:
The City of Boynton Beach Recreation and Parks Department's Civic Center, 128 E. Ocean Avenue, is searching for a conductor interested in taking over directorship of the James E. Buffan Gold Coast Band. The band, featuring 70 volunteer musicians, performs from October to May each year, at seven concerts. The group performs light classical music, show tunes, marches, and modern music. The orchestra has been performing at the Boynton Beach Civic Center for more than 30 years.
The conductor will handle band practices, preparing the music and themes for each concert and will be paid a stipend for his or her service. Interested parties can call the Civic Center at 561-742-6240.
JOBS FOR KIDS!
Do you know a middle or high school student, age 11-18, who is interested in starting his own business – but has no idea on how to get the ball rolling? If so we're here to help.  The Boca Chamber's Golden Bell Education Foundation's Young Entrepreneurs Academy, or YEA! is now accepting nominations and applications for the 2015-2016 academic year. Applications are accepted, and student interviews are conducted, on a rolling basis. YEA! will grant admission to a maximum of twenty four students annually. Applications for the 2015-2016 academic year will be accepted until the class cap is achieved.    Click Here to download the online application.
For more information please visit www.bocachamber.com, or call the Program Manager Sonya Deros, at (561) 395-4433 ext. 232.
__________________________________________________________________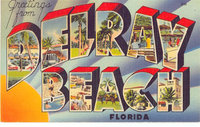 Delray was just named the Most Fun Town in America by Rand McNally and USA Today!  CLICK HERE: http://www.visitflorida.com/insiders/beaches_and_adventure/action.blog/7239-rand-mcnally–usa-today-name-delray-beach-most-fun-small-town-in-america)
Do you like to party in Delray Beach?  Click here for Delray calendar & scroll down for specials: CLICK HERE
___________________________________________________________________
Like West Palm Beach? Have you visited Downtown West Palm Beach lately?                       
Well, what are you waiting for? There are 10 new dining spots and plenty of new retail shops that are waiting for you! Not convinced yet? The 200 block of Clematis St. recently won 4 out of the 9 categories in The Miami Herald's "Best Block in South Florida" competition. Pretty big deal! Come see what Clematis St. and the entire Downtown has for you. Visit WPBGO.com
________________________________________________________________________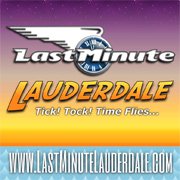 Like Ft. Lauderdale? 
This is good for last-minute plans:
ALSO, Check Out Julie Love's website:
__________________________________________________________________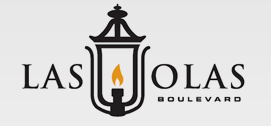 LIKE LAS OLAS BLVD.?
CLICK HERE FOR PLACES TO EAT, SHOP, PARK, FIND UP-COMING EVENTS AND FAIRS,  ENJOY!
__________________________________________________________________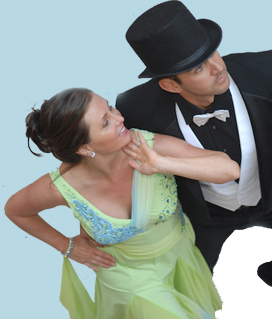 LIKE DANCING?  Study shows that Dancing Makes You Smarter!  CLICK HERE
LIST OF DANCE PLACES, DANCE LESSONS, -EVERYWHERE! (Tri-County)
__________________________________________________________________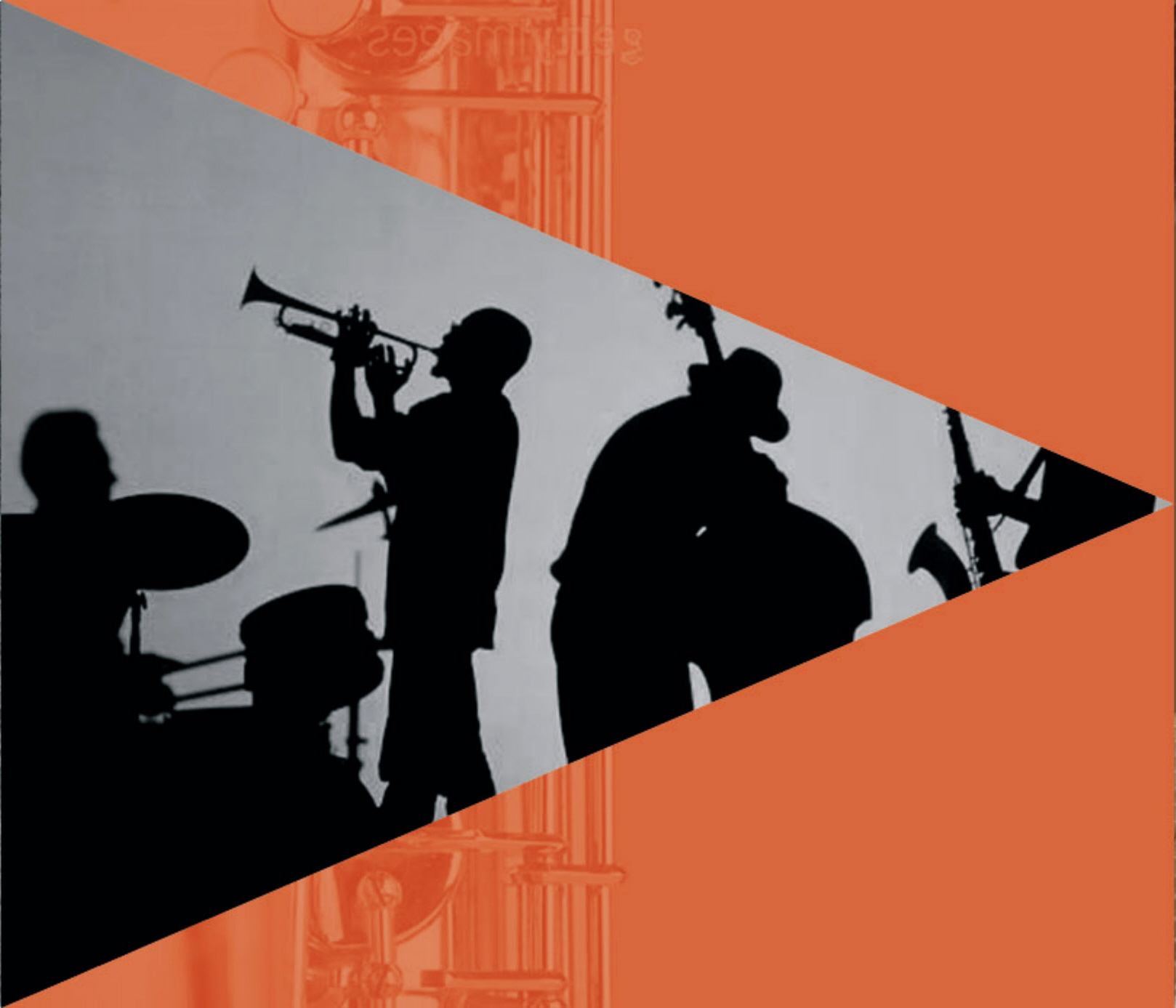 LIKE JAZZ?  CHECK OUT THIS FREE SITE:
CLICK HERE:  www.JazzOnTheTube.com                    
__________________________________________________________________

LIKE CONCERTS AND SPORTS?
Check out Mizner Park Amphitheater: CLICK HERE
Check out Downtown Boca Events: CLICK HERE
Check out Miami Metro events: CLICK HERE
What's coming to AMERICAN AIRLINES ARENA in Miami?     CLICK HERE and then scroll down
What's coming to BBT Center (formerly BankAtlantic Center) in Sunrise?   CLICK HERE  and then scroll down
What's coming to Seminole Hard Rock in Hollywood?  CLICK HERE and then scroll down
What's coming to The Fillmore in Miami Beach?   CLICK HERE and then scroll down_
What's coming to the Theater / Stage?     CLICK HERE
 ______________________________________________________________________
Email us today to have your Events or News Listed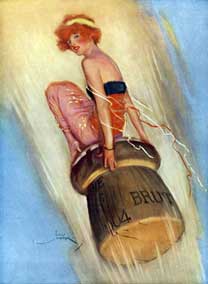 immediately!        debfarb1@gmail.com
                                  and
Join our Facebook Fan Page for info. & photos of our events
http://www.facebook.com/SteppingOutFlorida
Email your comments and feedback to us!!
                               Cheers!
_________________________________________________________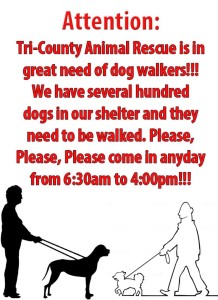 NEWS:  Tri-County Animal Rescue is in great need of DOG WALKERS! We have several hundred dogs in our shelter, and they all need to be walked.  PLEASE, PLEASE, PLEASE, come in- Tues, Thurs, Fri, Sat, Sun-10:30am to 4pm—come and help.
Tri County Animal Rescue- 21287 Boca Rio R0ad-Boca Raton 33433-Phone: 561-482-8110
Personal Note:  I just took the one Sunday "class" to learn their procedures. Sign up! It's available at 8:45am every Sunday-  It helped!  I walked a couple of adorable, loving dogs today–it feels so rewarding to volunteer!
Try it!
_____________________________________________________________
NEWS:  A UNIQUE AND MEANINGFUL GIFT: "ADOPT A WILD DOLPHIN"

I JUST "ADOPTED" a wild dolphin–His name is "Wonder"- I received a "Certificate of Adoption", a brief life history and color photograph of my dolphin–and a hard copy of the book "An Ocean of Inspiration"–The John Olguin Story.  Each dolphin has its own Facebook page (and there are 300 yet  to be adopted.) All this for only $30 +  $5 for shipping in the U.S.  ( Or, perhaps, just get a copy of this wonderful book for $15 +  $3 for shipping in the U.S. ) This makes a gift that truly supports a great cause.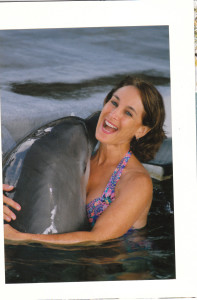 (Note: You will be helping a dolphin scientist with further  exploration, observation and research to help preserve these special mammals. Support the Palm Beach Dolphin Project- For info:   harzen@taras.org or  561-762-6473 Click here to watch this video of a dolphin show-   CLICK HERE  Note By Scientist, Explorer, Author, Dolphin Researcher-Dr. Stefan Harzan: If you have an opportunity to swim with dolphins…why not do it in the open ocean? There, the dolphins may stay close or have the freedom to swim away. It is so much better, because we meet them on their terms.
Contact to adopt your own dolphin: Harzen @Taras.org or 561-762-6473                   
---
HAVE YOU EVER BEEN TO OUR NATIONAL WILDLIFE REFUGE?    (It's RIGHT HERE IN BOYNTON BEACH!)
ARTHUR R. MARSHALL LOXAHATCHEE NATIONAL WILDLIFE REFUGE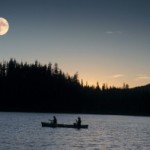 Activities: Bird & Nature Walks, Canoeing & Kayaking, Boating & Fishing, Hiking & Biking, Storytelling, Snail Kite Banding, Python Capture—and more:
Hiking, Guided Bird, Butterfly and Wildflower Walks, Early Morning Bird Walks on the Marsh Trail, Early Morning Bird Watch and Walk – Fly Out, Swamp Strolls, Roving Naturalist on Cypress Swamp Boardwalk or Marsh Trail, Tram Tours of the Marsh, Guided Canoe Trips, Full Moon Guided Canoe Trips, Annual Photography Contest, Annual Juried Art Contest – Loxahatchee Visions, Friends and Family Spring Fling Folk Music Festival, monthly meeting of the Sierra Club Loxahatchee Group (featuring speakers, group kayak or canoe outings)
The Arthur R. Marshall Loxahatchee National Wildlife Refuge preserves a portion of the once vast northern Everglades. It provides habitat and protection for endangered wildlife such as the snail kite and the wood stork and the formerly endangered American alligator.
The main entrance and Visitor Center are located at: 10216 Lee Road  – Boynton Beach, FL 33473  It is 2 miles south of Boynton Beach Boulevard, west off US 441/SR7.    Contact:  561-734-8303  or more info:  CLICK HERE
_______________________________________________________________________________
MORE THINGS TO DO:    (COMMUNITY CALENDARS)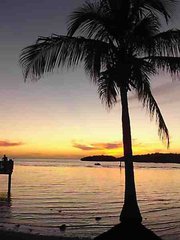 BOCA RATON:  CLICK HERE                    
DELRAY BEACH: CLICK HERE
BOYNTON BEACH:   CLICK HERE
____________________________________________________________________