What's Going On This Week?
CLICK TO SEE EACH DAY OF THE WEEK!
JUST SCROLL WAY DOWN!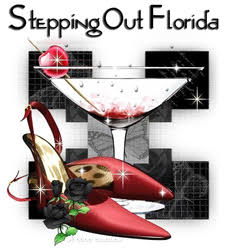 STEPPING OUT FLORIDA©
(SCROLL WAAAAAY DOWN ! )
WHO ARE WE?
You're in the right place! It's YOUR "ENTERTAINMENT BIBLE"!

This is the premier website for the 50+ years age group;  We list (and organize) social and professional events EVERY DAY of the week
The website is FREE for everyone and available on line 24 / 7
SIGN UP: Easy! Just type your email address at the top of the page. You'll receive our 'e-blast' on Monday mornings  with an update of things coming up in the new week 
WHO: We now track 15,000 visitors to the site, another 1,000 mobile users and another 500 on Facebook. So join us!  SteppingOutFlorida.com  Things to do, places to go, people to meet
P.S. CHECK IT OUT: THE "DIRECTORY" on the side of the page- you'll be surprised at all the information there for you
Enjoy 'stepping out' on the town! 
 THIS WEBSITE IS ON FIRE!  
                                       ___________________________               

What's There To Do This Week?
THIS WEEK"S HIGHLIGHTS:  
JUST CLICK ANY DAY!    (or the Directory on the right)  (OR the Navigation Bar on the top)
Monday-       Global Oneness Day,  Acting Classes,  Karaoke,  Networking
Tuesday-       Paul Anthony Band,   Free Admission to Norton Museum, Karaoke, Networking
                                 
Wednesday–    Ballroom & Latin Halloween Dance Party, The Nightcasters, Power Business Expo, Networking, Karaoke, Food Trucks
Thursday-   Masquerade Fall Ball, Stepping Out Florida's Wine Tasting Party, Ronnie Davis Halloween Party, Free Concerts, Expos, Breast Cancer events, New Play With Famous Star at the Wick Theater, Rocky Horror Show
Friday-      Joey Dale, Theater, Karaoke,  Free Concert in Ft. Lauderdale Beach, Miami Heat Opening Night
Saturday–   "It Takes Two" Band, Peter Cetera of Chicag0, Halloween Costume Parties
Sunday-     Halloween Dinner Show, , Karaoke, Theater, Psychic, Concert, Women's International Festival, Enigma Haunt, Rocky Horrow Show 
______________________________________________________________

NEWS:  Dating, Romance and Companionship Website for Single Boomers & Seniors age 50+ now provides Date-Coaching. The site is created BY Seniors, FOR Seniors. Click here: http://50plusconnects.com/
______________________________________________________________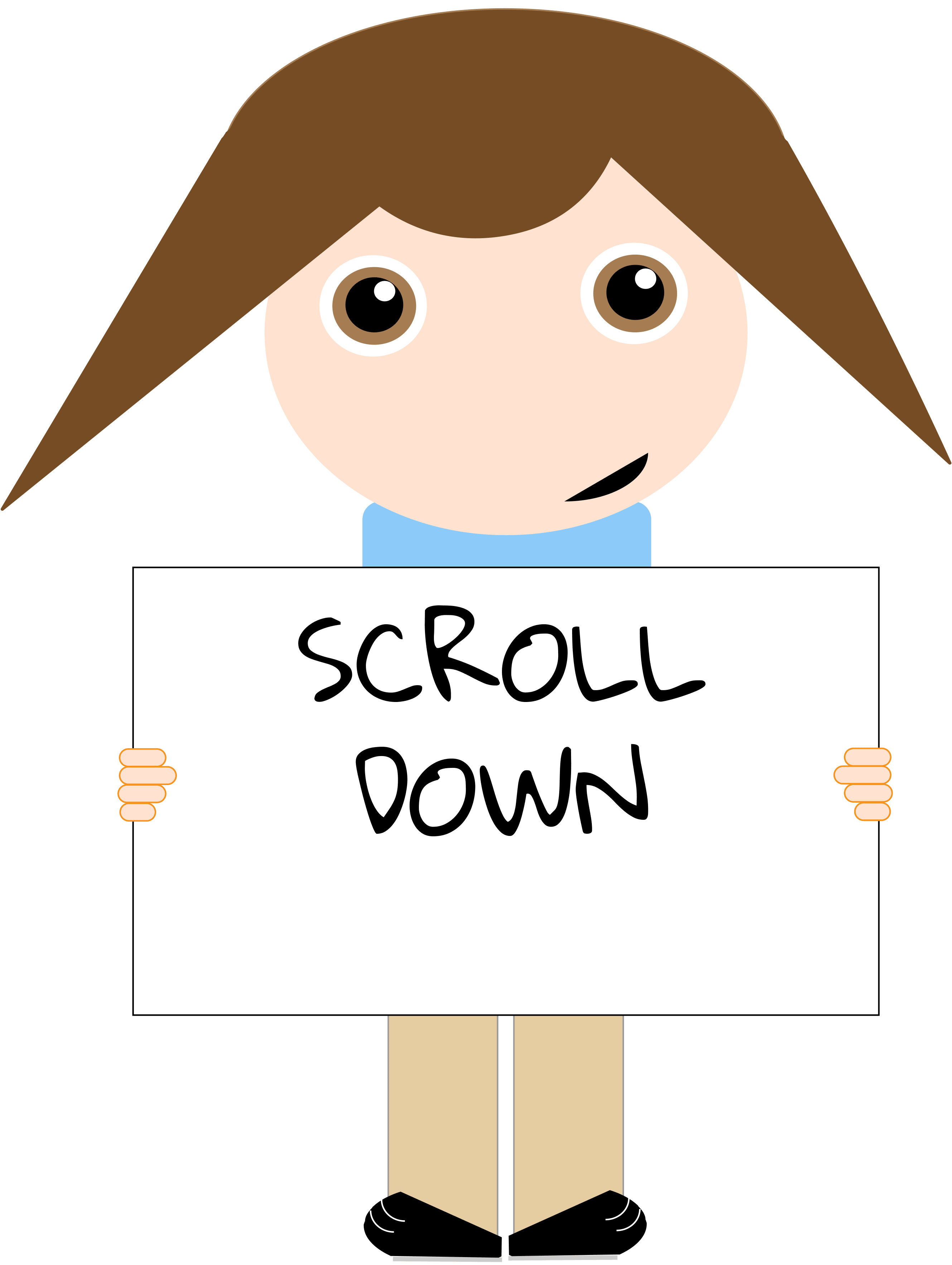 SAVE THESE DATES!

   

 

SAVE THE DATE:   NOW and Ongoing
Click Kravis.org to see what shows are coming!  October 1, Justin Roberts Trio; October 13 to 30, "The President's Own" United States Marine Band; October 26 to 28,  The Secret Comedy of Women
Also, individual tickets just went on sale on August 27 for the first 3 Kravis on Broadway productions in the Kravis Center's 25th Anniversary Season: "The Curious Incident of the Dog in the Night Time" this November 15 to 20; "An American in Paris',  December 6 to 11; and Dirty Dancing-
The Kravis Center, 701 Okeechobee Blvd. West Palm Beach- For upcoming shows, call 561-832-7469 or visit kravis.org.
Purchase tickets either at the Kravis Center Box Office at 701 Okeechobee Blvd., West Palm Beach or order tickets online through the Center's official website at kravis.org; or by phone at 561-832-7469 or 800-572-8471. 
______________________________________________________________
SAVE THE DATES: NOW and ONGOING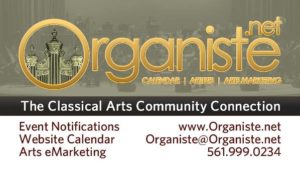 Organiste-Join the Arts Community-Concerts:  Jazz, Classical, El Piano Romantico (Romantic Piano), Chorale Sing-Alongs, more- Check out Organiste:  http://www.organiste.net/join-us
_____________________________________________________________
RAINY DAY DEAL:     SAVE THE DATE:   NOW to November 30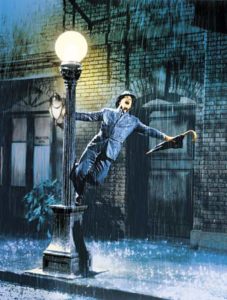 When It Rains, We Pour—-Shooters Waterfront has announced a new rainy day deal in conjunction with the start of hurricane season. The restaurant's special Happy Hour will rely on Mother Nature as its cue beginning Wednesday, June 1. Guests can cozy up to colorful cocktails and waterfront views to beat the rainy day blues. Shooters will serve a Hurricane cocktail, house wines by the glass, its signature house ale,selection of seven sushi rolls and four flatbreads for 50 percent off when it is actively raining outside. Reopened in February 2014, the new Shooters Waterfront, boasts 340 feet of dockage and complimentary valet parking;  guests are welcome to arrive by land or sea.  Shooters Waterfront-3033 NE 32nd Ave. Fort Lauderdale, FL 33308-  For more information, CLICK HERE  or call 954-566-2855- Note: From June 1st to November 30th (Hurricane Season), offer honored upon rainy day request.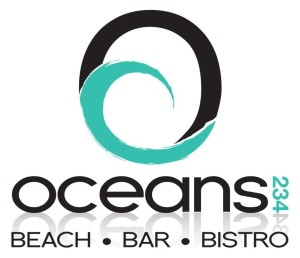 When It Rains, It's 40% OFF Everything—-At Oceans234 (for VIP Beach Club Members)-Located at 234 N. Ocean Blvd., Deerfield Beach- Located Directly on the Ocean  www.Oceans234.com
______________________________________________________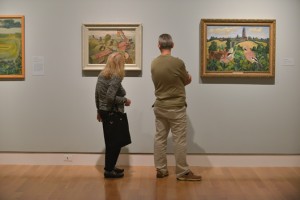 SAVE THE DATES:   NOW to December 2018
FREE ADMISSION: There's much to celebrate at the Norton this month: The Museum reopened on July 5 after a five-week hiatus to re-install galleries and prep for construction. And admission is FREE for all through December 2018! Be sure to visit the reinstalled galleries to view your favorite works in a new context. Also on view is a video installation by artist Mark Fox, Giverny: Journal of an Unseen Garden, that offers a new perspective of the lily ponds in Giverny, France that Claude Monet made famous in his paintings. Programs such as Art After Dark resume this week, and are free as well! Don't miss the French Horn Collective during the annual Bastille Day celebration on July 14. Scroll down for details. And welcome back!
For info. on Exhibitions, Programs, Tours, Art After Dark, Theater Lab (new), and more, CLICK HERE 
__________________________________________________________________
SAVE THE DATE:  IMAX RE- OPENED AND IT'S BETTER THAN EVER!
The Museum of Discovery & Science IMAX Theater-For Info, Click HERE or www.MOD

S.org 
IMAX 3D- Located at 401  SW 2nd St. Fort Lauderdale-Phone:  954-713-0930
NOTE: The AutoNation IMAX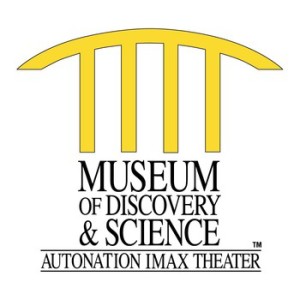 Theater was closed until 9/30/2016 to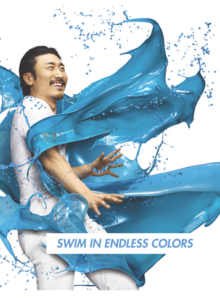 upgrade our projection and sound system to IMAX with 4K Laser; wait till you see the new IMAX with laser system!  Groundbreaking movie projection technology will transform the AutoNation IMAX 3D Theater experience into one of the most extraordinary theater experiences in the world.
Starting September 30, 2016, the AutoNation IMAX 3D Theater will be the only place in Florida, and one of only a few in the world, to offer 2D and 3D movies using the new IMAX WITH LASER system.  For current movie SHOW TIMES, CLICK HERE
____________________________________________________________
SAVE THE DATES:   October 26 to November 6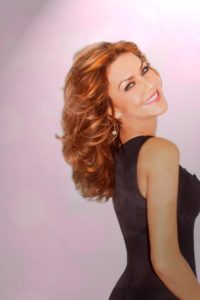 Broadway Legend Andrea McArdle Stars in They're Playing Our Song-The Wick Theatre's Fourth Season Debuts with this fabulous Romantic Musical Comedy-(Previews October 13 & 14; Opening Night October 15,  Show runs until November 6) The Wick Theatre launches their fourth season with the romantic musical comedy, They're Playing Our Song, starring Broadway legend Andrea McArdle. The musical features a book by Neil Simon and showcases Carol Bayer Sager's lyrics and the music of Marvin Hamlisch. The plot is based on the real-life relationship of Hamlisch and Sager, and follows the duo as they undergo a series of trials before finding true love by the final curtain.
Andrea McArdle's star-making role as a child was in Annie and she has become one of the theatre's most respected leading ladies, having received acclaim for  roles in such diverse productions as Les Miserables, Starlight Express, Cabaret, Mame, The Vagina Monologues and more-They're Playing Our Song debuted on Broadway in 1979, and received multiple Tony Award nominations. Times: Wed/Sun matinees 2pm; Thurs, Fri and Sat 7:30pm;   Tickets: $75 & $80; visit www.thewick.org or call 561-995-2333-The Wick Theatre and Costume Museum is located at 7901 N. Federal Highway, Boca Raton, FL
_____________________________________________________________
SAVE THE DATE:   October 26 to 30

 "The Mystery of Love and Sex" at Arts Garage in Delray; Arts Garage's first play of the season puts a new spin on family drama bringing together a collection of characters rarely combined before. The story introduces us to Charlotte, who is now in college, and whose relationship with her childhood best friend is raising red flags with her parents. She's Jewish, he's black. So her parents have to scramble to keep up as Charlotte and Jonny's sexual desires complicate everyone's relationships in surprising, compulsive ways.   "This play has tremendous cross generational appeal and takes place over a period of five years," explained Genie Croft, the show's director. "What I love about this play are all the emotions. While it is a comedy, it points out our own foibles and hypocrisies." "This play brilliantly captures a young person's journey of self-discovery and the effect it has on those closest to her," says Croft. "Audiences of all ages will relate to the characters as they tackle these always evolving mysteries."   The New York Times called it "a … a perfectly wonderful new play…a tender and funny exploration of the lives of two couples from two generations….so packed with humanity that it seems infinitely larger, like a chart depicting the sexual and emotional anatomy of us all."   The play runs until October 30 with performances on Wed, Thurs, Fri at 7:30pm; Saturday 8pm, Sunday at 2pm;  Tickets: start at $35. Student Rush Tickets $10 cash, with ID, subject to availability- Arts Garage is located at 180 NE 1st Street Delray Beach, FL 33444;    www.artsgarage.org    561-450-6357
_____________________________________________________________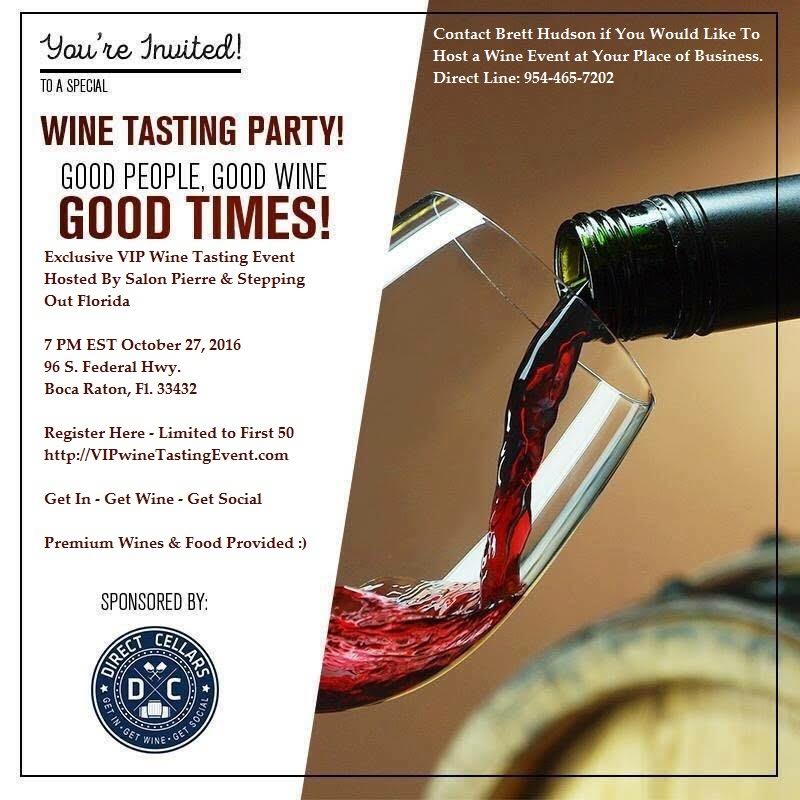 SAVE THE DATE: October 27
Wine Tasting Party-You're Invited!  Exclusive VIP Wine-Tasting Event-Hosted by STEPPING OUT FLORIDA-Held at Salon Pierre-7pm- At 96 S. Federal Hwy.-Boca Raton 33432- Register here (limited to the first 50)-CLICK HERE
Complimentary Premium Wines Provided
___________________________________________________________
SAVE THE DATE: October 27 to 31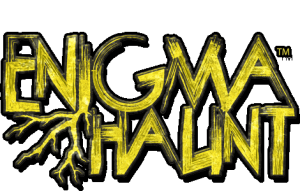 Enigma Haunt–If you like scary stuff, this is the top of the list for the most insane haunted houses! Features 3 hair-raising haunted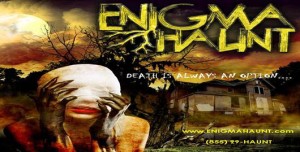 attractions in one indoor location, utilizing 2 floors in more than 19,000 sq. ft. to create each horrifying destination, taking over an hour. Only the insane can handle all three, can you? Only available this last weekend, and until October 31-For admission prices, more details about the attractions, schedule and more, CLICK HERE
____________________________________________________________
SAVE THE DATE: NOW!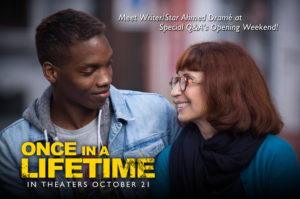 "Once in a Lifetime"- Ahmed Dramé, the acclaimed writer and star of this film, tells the true story about a dedicated history teacher in an inner-city school who enters her students in a national competition on the theme of child victims of the Nazi concentration camps. CLICK to Watch the Trailer (Click and then Scroll down to video, click arrow)
AWESOME, HEART-WARMING MOVIE!  This is truly one you don't want to miss! 
___________________________________________________________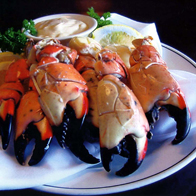 SAVE THE DATE:   NOW!
Stone Crab Season! Come and get 'em!
_____________________________________________________________
SAVE THE DATE:   November 5
CHECK OUT THIS VIDEO OF THESE INCREDIBLE TWINS!  CLICK HERE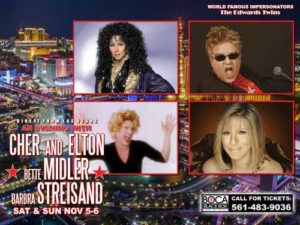 An Evening With Cher, Elton, Bette & Barbra Starring The Edwards Twins–8pm- (ALSO November 6 at 2pm and 7pm) At the Boca Black Box Theater-8221 Glades Road, Boca Raton, FL- You must see this show to believe it…For additional information and to purchase tickets, CLICK HERE   or call the Black Box at 561-483-9036.  There is a show on Saturday 11/5 at 8pm and 2 shows on Sunday 11/6, 2pm and 7pm.  Remember all the wonderful Variety shows we all grew up on in the 70's & 80's? Now is your chance to see them live and re-created by Las Vegas' number one impersonators of all time. All your favorite legendary Superstars come alive in An Evening with The Stars. The NBC Today show says "it's one of the most extraordinary shows we have ever seen." Sonny & Cher, Billy Joel, Elton John, Neil Diamond, Lionel Richie, Stevie Wonder, Ray Charles, Lady Gaga, Celine Dion, Rod Stewart, Bette Midler, Barbra Streisand, Andrea Bocelli, Tom Jones, and many many more hosted by The Edwards Twins of Las Vegas. All live vocal. USA TODAY and THE BOSTON GLOBE raves "A Must see show" Each Star sings their number 1 hits as well as of your favorite.

_____________________________________________________________
SAVE THE DATE:   November 15

Chefs Salute Our Veterans-Fabulous Evening Includes: One Free drink, One Free Raffle Ticket, Reception with Delicious Appetizers, All-You- Can-Eat Chef's Tables, a Special Dessert Table, and Coffee. Event held at The Arts Garage-94 NE 2nd Avenue, Delray Beach-Doors Open 4:45pm;  Cocktails and Chef Appetizers 5pm to 6pm; , Chef's Tables from 6:15-7:00pm;  Dancing to the Beat 7-9pm    ADMISSION: $25 ($100 value!)
WHY: To Support A Good Cause: Our month long mission is to provide desperately needed items to our Homeless and Indigent, and to The Women's Veteran Center from all Wars who come to the VA Medical Center in West Palm Beach for items in need.
For Advance Tickets: Vendors Tables ($50/$100) Sponsorship: ($100 – $1000)–Please Contact Neal at our HQ Phone: 561-827-0585  or Email:shoppingforsoldiersneeds@gmail.com\
NOTE: All funds from event go to Our Veterans Drive and the "Holiday Program";  Sponsor a veteran for a nice evening out only $20.00.*
We Remember and Honor Our Veterans!
___________________________________________________________
SAVE THE DATE:   November 17
Ghaleb Tenor-is returning to the Pavilion Grille! 8pm-Ghaleb is a World Class Pop Tenor and Flamenco Guitarist with a special guest Violinist Virtuoso, Pablo Rivera- 3 Course Dinner at 6:30pm for only $39 +tax & gratuity; Also a non-dinner option at bar area overlooking dance floor is $20 cover charge includes 2 drink tickets-At 301 Yamato Road- Boca Raton 33432-Call to purchase your ticket today: 561-912-0000
______________________________________________________________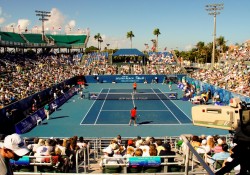 SAVE THE DATE:   November 18 to 20
Chris Evert/Raymond James Pro-Celebrity Tennis Classic- Tickets on Sale now-All ticket levels are officially on sale-For more information on available ticket levels and packages, please visit ChrisEvert.org
_________________________________________________________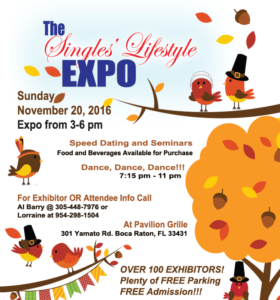 SAVE THE DATE:   November 20
The 31st Singles Lifestyle Expo-3 to 6pm-FREE Speed Dating and Educational Seminars-Food & Beverages available for purchase-Dance! Dance! Dance! South Florida's Best Singles Dance Party-7:15 pm to 11pm-For Exhibitor or Attendee Info:   Al Barry 305-448-7976 or AlBarry@Bellsouth.net or Lorraine: 954-298-1504 or iwrite4you@att.net  Held at Pavilion Grille-301 Yamato Road-Boca Raton, FL 33431  Over 100 Exhibitors!  Free Parking!  FREE Admission (upon registration at the door)-Open to the Public!  Over 800 Singles are expected to attend!  Info: 24 hour hotline: 888-899-4074
Schedule:
1-3 pm: Set-up for Exhibitors
3 pm: Registration Opens
3-6 pm: Singles' Expo Tradeshow Exhibits Open
4-7 pm: Seminars & Workshops
5-7 pm: Speed Dating Sessions
7-7:30: Exhibitor Tear down
7:15- 11 pm: South Florida's Best Singles' Dance Party (Plenty of Fish, Stepping Out Florida                                and Meetup Groups attending)
______________________________________________________________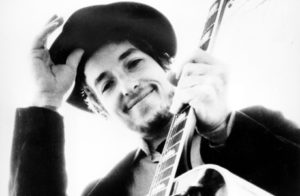 SAVE THE DATE:   November 23
Bob Dylan and His Band- Tickets on Sale NOW- At the Au-Rene Theater at the Broward Center for Performing Arts-Tickets:   www.BrowardCenter.org  or Ticketmaster: 954-462-0222
______________________________________________________________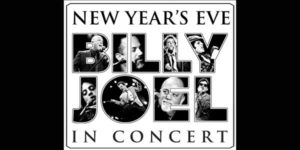 SAVE THE DATE:   December 31
Legendary musician Billy Joel will return to the BB&T Center in Sunrise, Florida for a New Year's Eve performance on Saturday, December 31, 2016. For the second year in a row, the Rock & Roll Hall of Famer will perform a spectacular New Year's Eve Concert in South Florida.Billy Joel in Concert at the BB&T Center-For info. and tickets, CLICK HERE
______________________________________________________________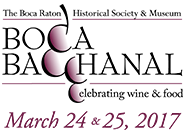 SAVE THE DATE:   March 24 & 25, 2017
The fabulous Boca Bacchanal—Indulge in a weekend of fine wine, food and Luxury! for more info, CLICK HERE
______________________________________________________________
LOOK UP THERE ON

THE RIGHT SIDE

OF THIS PAGE!)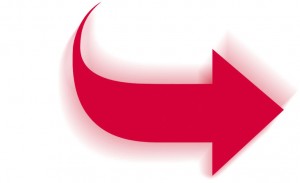 Check out the 'DIRECTORY LIST" and BOXES up there on your right- MORE  Information there for you!
                                                                                                   
______________________________________________________________
                                                     BEST OF….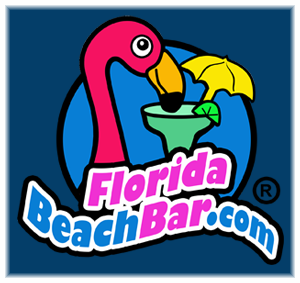 Want to know the TOP 10 Florida BEACH BARS?  Click on "HAPPY HOUR" at the top of the page—see "Happy Hour' up on the "Navigation Bar"?        Or just  CLICK HERE
Want to know one of the TOP Deli's / Italian Markets?   Check out GUIDO'S MEAT MARKET-
So what makes this market so different from others? GUIDO!  …..But read my review anyway, submitted to Yelp: To: Dominic Guido: I had heard that if you love Prosciutto di Parma, this is the place to go. OMG! It was delicate and cut "like buttah." Dominic Guido was so hospitable… while I was waiting for someone—he gave me slices of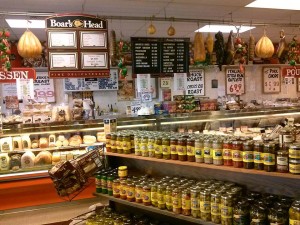 Prosciutto to taste, as well as other meats and his homemade bread. He's a character-–and a generous one at that. I'll be back for another Prosciutto fix soon!
P.S. I also made the Pasta a la Vodka recipe he verbalized to me—loved it! And I used HIS Prosciutto in it, as he had recommended. Thank you so much for a fun tasting experience at your store!
P.S. Worth the drive!  Come in and experience "old fashioned service!
P.S  If you aren't married to an Italian, there's always Guido's! 
__________________________________________________________
News!         HotNews!         RESTAURANTS!     (scroll down to see those that are OPEN & CLOSED)
______________________________________________________________

Muddy Waters Restaurant- 2237 W. Hillsboro Blvd, Deerfield Beach 33442
 Phone: 954-428-6577 or www.MuddyWatersRestaurant.com
The Best Karaoke on  Thursdays!
Weekly Email Deal:
Bring a Guest and enjoy 50% Off Your 2nd Lunch or Dinner Entree With This Email!  (Regular priced menu items only-Not valid with Lunch Express, Early Bird, Happy Hour, or Clams & Oysters, Specials or Market Priced Items)-Valid only Monday-Sunday,  10/17/16 to 10/23/16-(Must present this printed email-One discount per email address per table-No multiple copies; One time use-No Reward Card points will be applied with discount; cannot be combined with other offers, coupons, Reward Points or discounts.)    $7.99 Lunch Specials Mon-Fri, 11am to 2pm
Costume Party & Karaoke Bash!  Thursday, October 27-  GHOULISH TREATS & GIFT CARD PRIZES: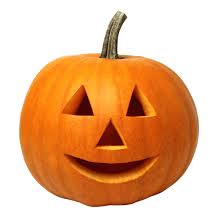 1st PLACE – $100 MUDDY'S GIFT CARD
2nd PLACE – $ 50 Muddy's gift card
3rd place – $25 muddy's gift card
Judging starts at 9:30 pm   Havoc hour starts @ 4PM Great food & drink specials!!!
Calling All Pokemon Trainers: We are a Pokestop! Every 5 minutes, you can spin a PokeStop which generates more items such as Poke Balls and potions, or you can drop a Lure and attract Pokemon. The more time spent here, the more items you can acquire!!! Fun for the whole family while enjoying the best food and drinks in South Florida!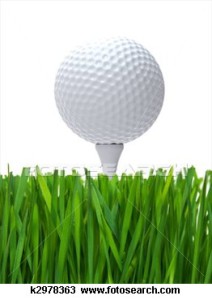 Muddy's Annual Charity Golf Tournament -Sunday, October 30-9am Tee Time-$65 per person-see Chris at the bar for more details
MLB, NHL & NFL Sports Package For The Entire Season!  Also SEC and BIG 10 College Football, Too! Come Watch Your Games at JByrd's Muddy Waters on our 22 HD TV's!!! Let Us Cater Your Game Day House Party or Pick It Up Here for Takeout! We Have The Packages For The Entire Season!!!  Never Miss A Football or Baseball Game Again!!!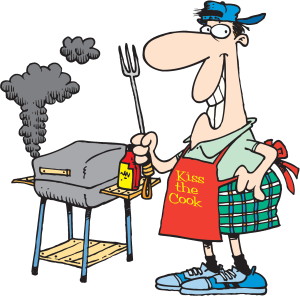 SATURDAY CHARCOAL BBQ!  November 5 ! (The FIRST Saturday of every month) Try our delicious BBQ selections from 11am until it's all gone!!!   A new theme every month-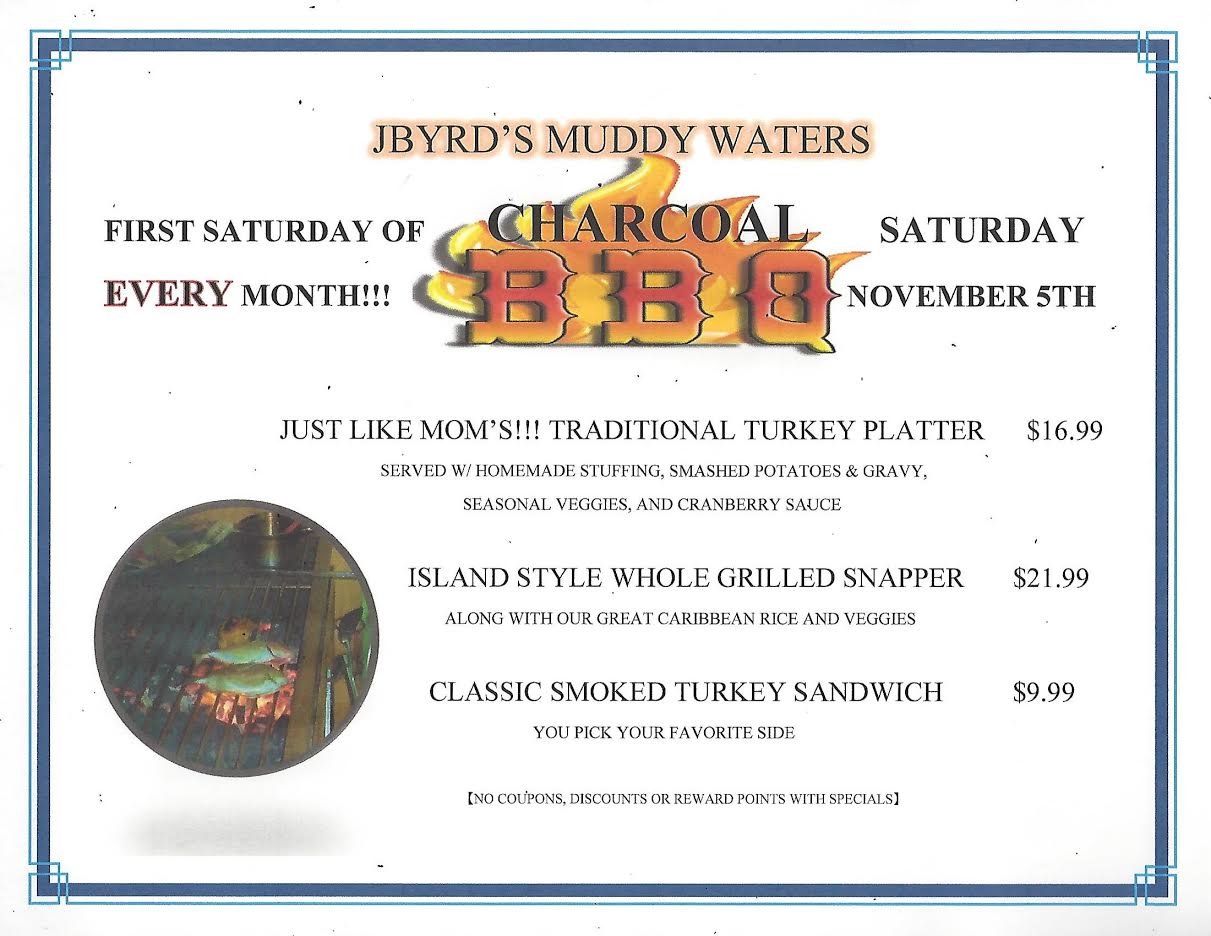 Drink Specials ALL DAY; This month BBQ specials feature: "Just Like Mom's-Traditional Turkey Platter", "Island Style Whole Grilled Snapper," "Classic Smoked Turkey Sandwich" and more- Try our Specialty Rum Runners!     (No Reward Points, Coupons, or Discounts with this menu)

T-Shirt Monday Special: Get a FREE DRINK of your choice when you wear a Muddy's T-shirt or retail item during your entire visit (on Mondays only-Domestic bottles, domestic drafts, well drinks, call drinks and house wines only. No premium drinks);   Enjoy 21 HD TV's –Never miss a game at Muddy's
P.S. Happy Hour (called "Havoc Hour" here!) EVERY Day from 4pm to 7pm (including Saturdays from 4pm to 7pm; on Sundays and Mondays from 4pm to close)   with 1/2 price select cocktails and house wine; $2.50 select Draft pints-Home of the .69 cents raw clams and oysters!
Enjoy our Pet-Friendly Tropical Patio Seating with misters to keep you cool in the Florida heat!!!
I love this place!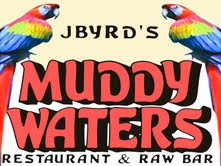 2237 W Hillsboro Blvd,,  Deerfield Beach, FL   954-428-6577    -OPEN 7 DAYS A WEEK  Kitchen Hours: Sunday to Wednesday 11am-10pm, Thursday to Saturday: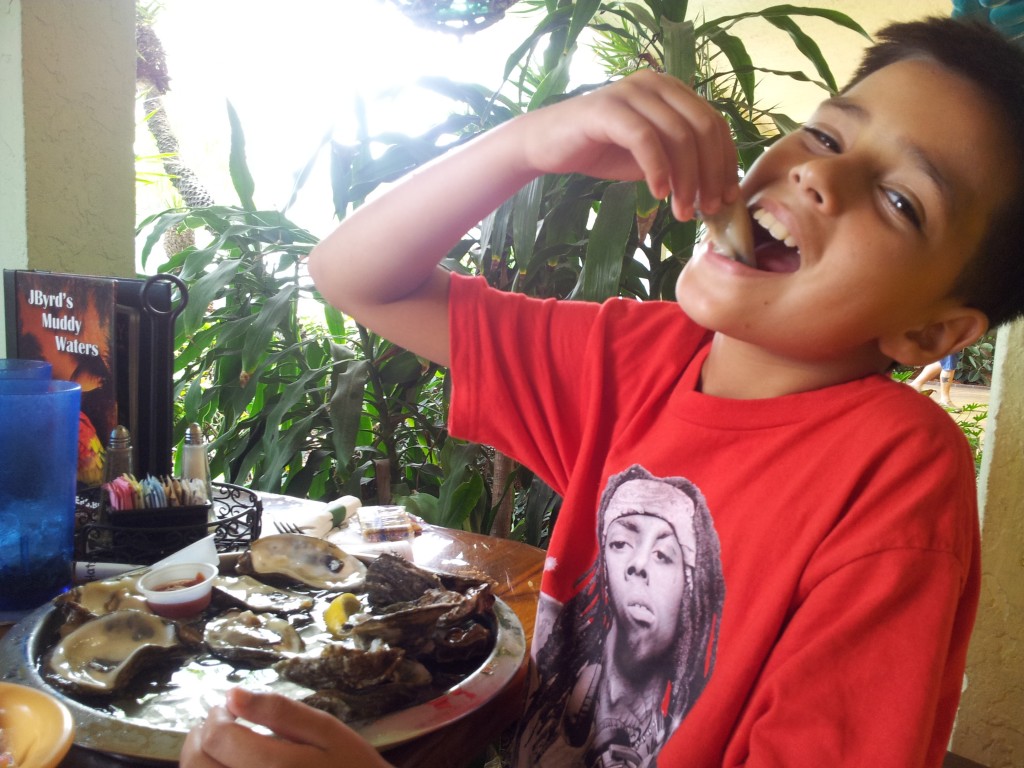 11am- 11pm    muddywatersrestaurant.com
P.S.  Even 8 year old "Mateo" enjoys the 69 cent oysters and clams on the half shell!! ALL DAY-EVERYDAY!
______________________________________________________________
NEW RESTAURANT:  NOW OPEN IN BOCA:  JUNIOR'S DELI of NEW YORK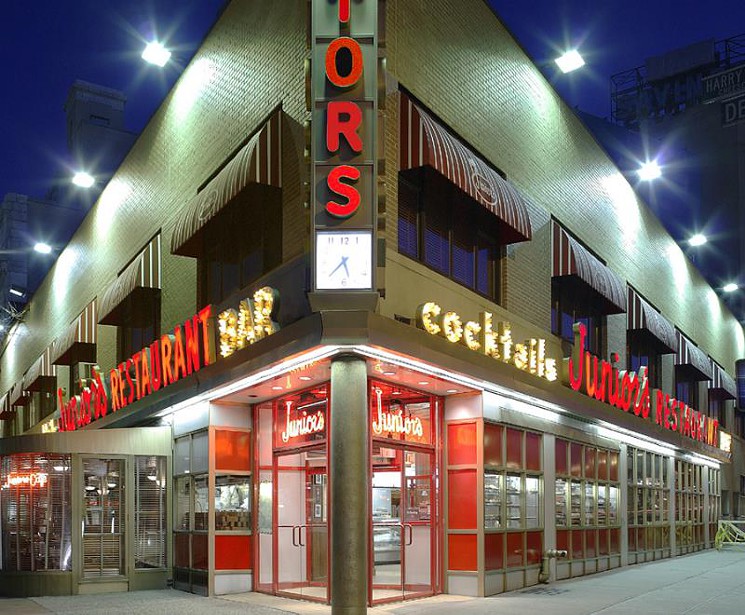 One of New York's most beloved restaurants is officially now here in South Florida. Junior's, the iconic Brooklyn restaurant and bakery, has opened in Mizner Park in Boca Raton, taking over the former Ruby Tuesday's spot. The 270-seat eatery offers diners the option of eating inside or on the 120-seat patio. The restaurant features a full bar, a menu with more than 200 items, including classics like corned beef and pastrami, and a bakery and takeout area. Junior's owner Alan Rosen's grandfather, father, and uncle opened the flagship Junior's in downtown Brooklyn on Election Day 1950. The restaurant's menu offers what Rosen calls Brooklyn comfort food, from salad to sirloin steak. Of course, the heartbeat of the restaurant lies in its famous New York-style cheesecake. The cakes are made the same way they were made when Rosen's ancestors opened Junior's. "They hit upon this magical formula for cheesecake. The recipe literally has not changed, and how many things can you say haven't changed in 65 years? It's the blend of quality, history, and tradition that makes it so special,"  Rosen said. The secret to the cheesecake lies in a simple recipe of cream cheese, fresh eggs, sugar, heavy cream, and a touch of vanilla. The batter is blended for a full 45 minutes to make it creamy; then the cakes are baked in a water bath in a rotating oven. The resulting cake is an iconic representation of New York at its finest. If you're planning a trip to New York City, you can visit Junior's in Times Square, Grand Central Station, and Foxwoods Casino (in Connecticut) — but a visit to the original Brooklyn restaurant is a trip back in time — and an original New York experience.
Visit juniorscheesecake.com
______________________________________________________________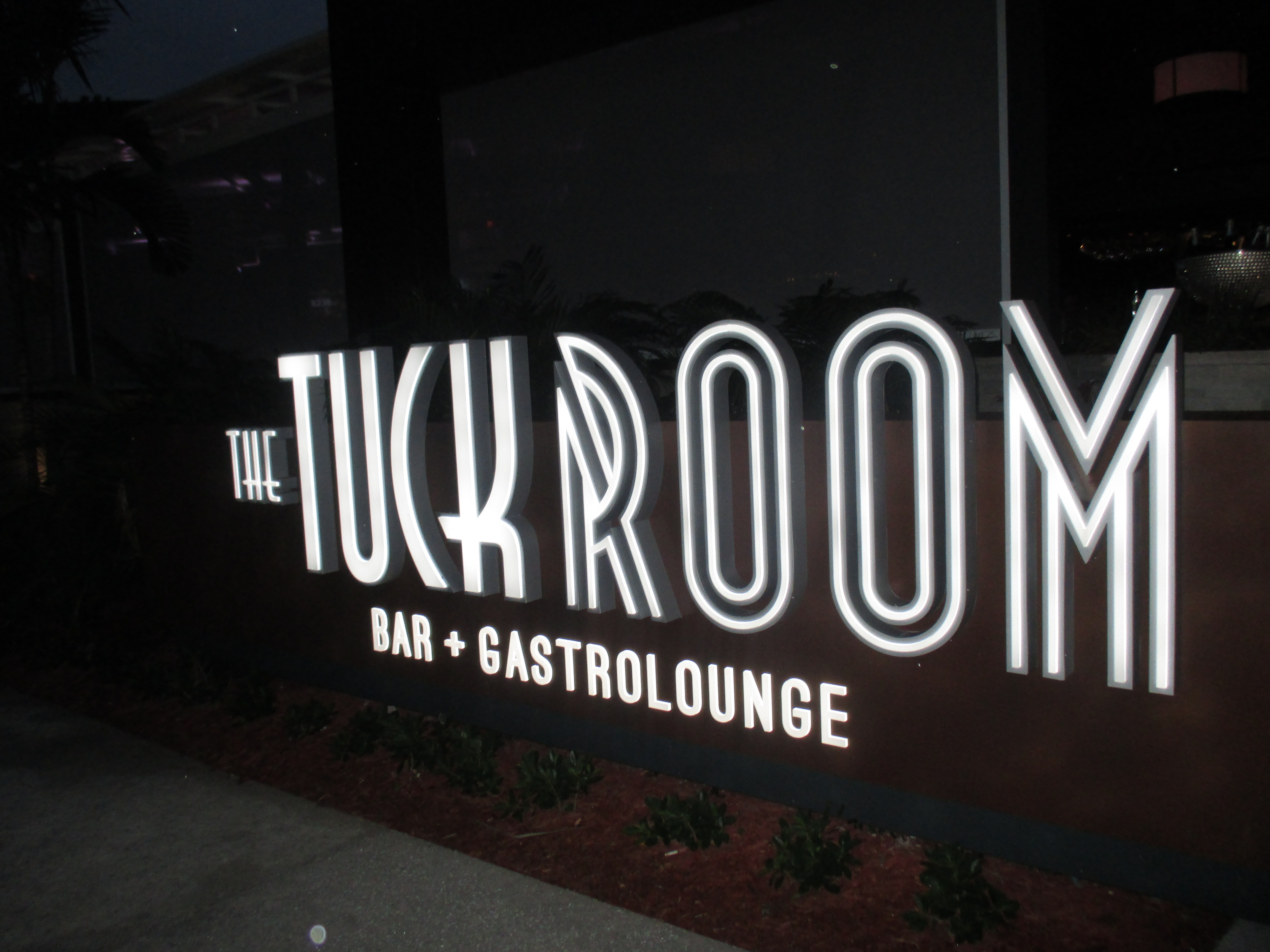 FEATURED RESTAURANT:  THE TUCK ROOM
This is a guaranteed jaw-dropping experience from the moment you enter Miami's new drinking den and intimate gastro lounge. You're in for a treat of delicious bites and also extraordinary sips thanks to Adam Seger,  Tuck Room's Master Barman and rated Top Three Mixologist in the country by Playboy Magazine. Have you tried a drink made with liquid nitrogen yet?  How about a Tuck Mojito made with read sugar cane juice squeezed as you watch?   The Tuck Room is "tucked away" inside the iPic Theater but it's not what you think—it's more…it's separate and with gorgeous decor (think "Tanzy" in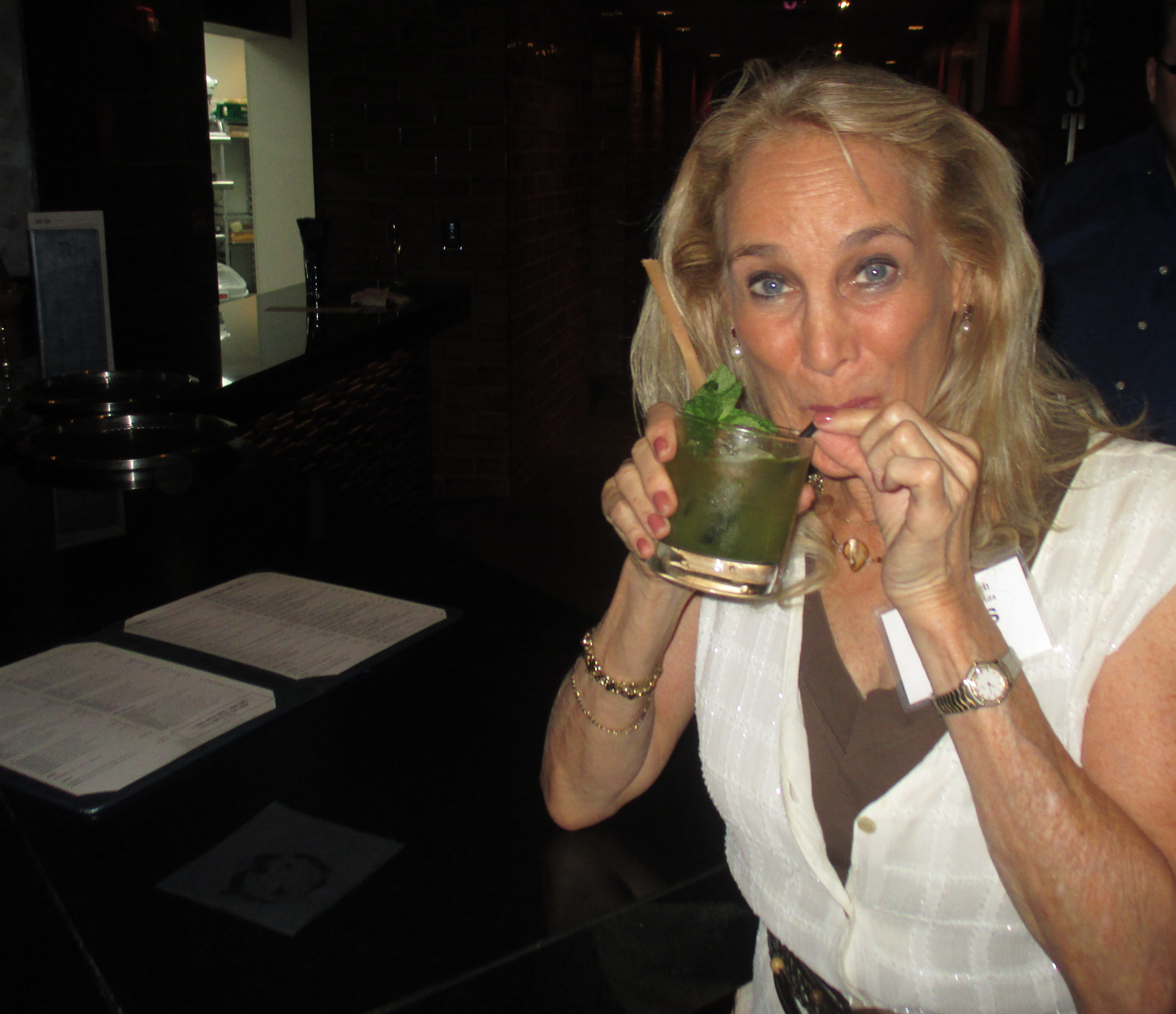 the iPic in Boca.)  This place is intimate and chic, classy and seductive, unique and fun. Stop in for Happy Hour or have some sharable plates and handcrafted cocktails before of after the movies, or just to try it.  Cheers!    
The Tuck Room is located at 3701 NE 163rd Street at the Intracoastal mall in North Miami Beach.  Call 786-563-7061 to make a reservation- For more info:   www.TheTuckRoom.com
______________________________________________________________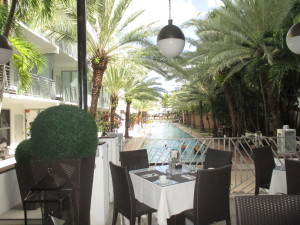 FEATURED RESTAURANT:  CABARET BRUNCH AT THE NATIONAL HOTEL in Miami Beach  
"Life is a Cabaret!" That's what you'll be singing after you experience "Jazz Brunch" at the National Hotel in Miami Beach. Wherever you live in South Florida,that is, regardless of your distance from South Beach, it's worth the drive. Why? Because you will have a unique experience that tantalizes all your senses: you'll see the exquisite $12 million renovations to an historic hotel treasure; you'll smell and taste an elaborate brunch buffet of fresh, gourmets foods while listening to amazing Broadway quality voices as you dine—-and here's the fun part: it's your servers and bartenders up there belting out the tunes!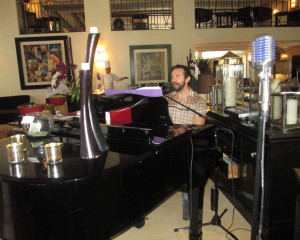 READ THE Restaurant Review: CLICK HERE
And check out 25 photos on Stepping Out Florida's Facebook page! CLICK HERE
National Hotel-1677 Collins Avenue- Miami Beach, FL 33139   Phone:305-423-7211   www.NationalHotel.com
______________________________________________________________
FEATURED RESTAURANT:   CAFE PRIMA PASTA in Miami Beach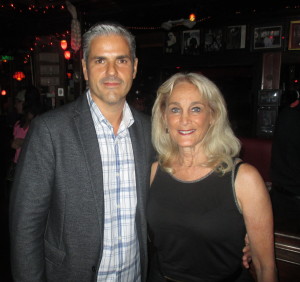 OMG!  The nirvana food! The impeccable service! The trendy decor! The New York Times rated Best South Florida Happy Hour! No wonder this legendary restaurant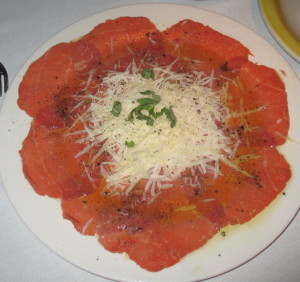 has thrived for 22 years and attracts celebrities like Matt Damon, Lenny Kravitz and Dwayne Wade.  Go there once and it's guaranteed that you won't stop thinking about it till you get back there again– but be sure to make reservations!  Everything at this place is, seriously, perfect! (Even the Gen. Mgr., Giuseppe, (right) is movie-star gorgeous! LOL)  
Read my Restaurant Review:  CLICK HERE      
And check out 25 photos on Stepping Out Florida's Facebook page! CLICK HERE
Café Prima Pasta-414 71st Street-Miami Beach, FL 33141 Phone: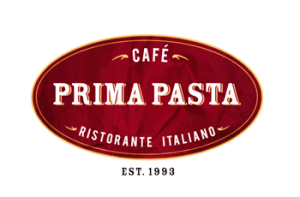 305-867-0106
______________________________________________________________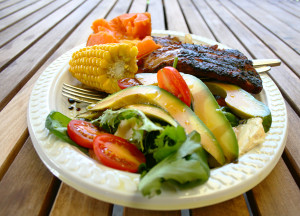 NEW!!  Dorit's Home Cooking!
No time?  Tired?     Don't Know How To Cook?
Don't Want To Cook?
NO PROBLEM!!   We'll Take Care of it ALL for You   
35 years Home Cooking     We cook HEALTHY AND DELICIOUS:
Kosher, Gluten-Free, Low Sodium, Low Fat, No Preservatives
Give us your menu and we'll bring it to you all ready to eat
or ….we'll shop it and cook it at your place.
 REASONABLE RATES;   CONVENIENT SERVICE:    WE MAKE LIFE EASY AND TASTY!
______________________________________________________________
                                     

RESTAURANT NEWS:
 SEE ALL THE NEW RESTAURANTS! CLICK HERE: 
OPENINGS:
Lindsay Autry, a "Top Chef" finalist and Michelle Bernstein protégé, cooks up a mélange of American, Floridian and Mediterranean cuisine at The Regional Kitchen & Public House in CityPlace in West Palm Beach (At 701 S. Rosemary, on Okeechobee Boulevard in CityPlace -561-557-6460) 
Nisi, a modern Greek restaurant from chef Joshua Wahler and manager Andy Tsavos, who teamed at Estiatorio Milos in Miami Beach, has opened at 3330 E. Oakland Park Blvd., in Fort Lauderdale …
B Square Burgers & Booze, 1021 E. Las OIas Blvd., Fort Lauderdale, is dishing up trendy burgers, wings and hot dogs, including an American Kobe beef wiener going for $17.95
Bubbles + Pearls, a raw bar featuring Champagne and other beverages, is shucking it up at 2037 Wilton Drive in Wilton Manors. It is the first venture for Josie Smith Malave, another former "'Top Chef" contestant.
(Thanks to Mike Mayo's Eat Beat)
COMING:
Bolay, The bowl restaurant,  will open on Dec. 1 in Boca in the former Voodoo BBQ & Grill space in the Polo Club Shoppes. In Palm Beach Gardens, Bolay will be at 3333 Northlake Blvd., and is slated to open Oct. 29. The "nutrient dense super food bowl restaurant" features a DIY (Do-It-Yourself) menu. You choose a base (for example, noodles or quinoa), then add vegetables and a protein (such as tuna or chicken) and then a sauce. The options are endless.
Junior's–Deli from NY (in the former Ruby Tuesdays location in Mizner Park)-–CLICK HERE
Che- (in the former Hudson location in Delray)- This is the first U.S. restaurant in the brand Che!  Due to open soon in the former Hudson space (on the Intracoastal at 900 E. Atlantic Avenue), this will be the 16th Che, and will be a steakhouse and international restaurant, with dishes inspired by Argentina and Spain. 
A second Fresh Market- in Boca early next year-going into the Park Place development on North Military Trail just past Yamato Road-The Boca market will be the 43rd in Florida for the North Carolina-based upscale grocer, known for its extensive array of prepared foods and fresh produce, and variety of gourmet food products. The other Boca Fresh Market is on West Camino Real.
Burt Rapoport-plans to open Rappy's Deli at Park Place in Boca Raton, a new retail development slated to be built soon on Military Trail, between Yamato Road and Clint Moore Road-expected to open in late 2016-Rapoport says Rappy's Deli will be a modern spin on the classic Jewish style deli, serving breakfast, lunch, dinner and cocktails. It also will offer take out and catering, he said. (Restaurants in the Rapoport Group include: Bogart's Bar & Grille in Boca Raton , Henry's on Jog Road in Delray Beach, Deck 84 on the Intracoastal in Delray Beach, and Burt & Max's and Apeiro, both in the Delray Marketplace) 
The Regional Kitchen & Public House, with celebrity Chef Lindsay Autry- due to open at 651 Okeechobee Blvd., West Palm Beach.
Clayton Carnes' Cholo Soy Cucina- Opening in the next month on South Dixie Highway in West Palm Beach. Carnes just won the latest big Food Network "Cutthroat Chefs" competition.
OPEN:  (alphabetically)
Baba Ghanouj, Davie; Bake Shack, Dania Beach; Blue Bar Grill, Hallandale Beach; Bolay, Royal Palm Beach; The Burning Oak, Fort Lauderdale; Cantina Max, Boca Raton; Cena Modern Italian Restaurant, Delray Beach;  The Chickpea, Boynton Beach; Choices Cafe, Weston; Crepe Cafe, Boca Raton;  Dorrian's Red Hand, West Palm Beach;  Ends Meat, Hollywood;  First Watch, West Palm Beach; Fresh Kitchen, Boca Raton;  Gandhi's, Lake Worth; Grilled Cheese Gallery, West Palm Beach; Hurricane BTW, Ft.Lauderdale; I Heart Mac & Cheese, Ft. Lauderdale; Jardin, West Palm Beach; Juice Papi, West Palm Beach; La Frutera Garden Bar, Wilton Manors; New York Grilled Cheese Co, Boca Raton; OoFusin, Lake Worth; Paneterie, Delray Beach; The Parisian Restaurant & Wine Bar, Jupiter; Pete's Place, Coral Springs;   Pincho Factory, Pembroke Pines;  RiceUp Asian Kitchen, Weston; Roasting Buddies, Pembroke Pines; Saxon, Boynton Beach; Sicilian Oven, Plantation; Sons & Daughters Farm & Winery, Lake Worth; Sweet Tooth Shavery, Davie;  Thai Haru, West Palm Beach; Tijuana Flats, West Palm Beach;  Tijuana Taxi Co., Deerfield Beach;  Tucker Dukes Lunchbox, Boca Raton; Vivace Gourmet Pizza & Pasta, Plantation; What the Pho, Pinecrest; Wine Story, Hollywood; Your Greek Cousin, West Palm Beach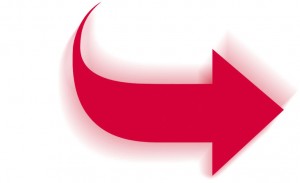 For More Details, Click on the "THE LATEST IN RESTAURANTS" Go to The Boxes up above, on your right or CLICK HERE 
CLOSED:    (alphabetically)
NEWS:  Meatball Room on Yamato Road in Boca 
Carousel BBQ, Deerfield Beach; Dapur Asian Tapas and Lounge, Fort Lauderdale; The Filling Station and Garage Bar, Fort Lauderdale; Hickory Sticks BBQ, Plantation; Hudson, Delray Beach;  Knucklehead Burgers, Davie; Meatball Room, Boca; Oaki Steakhouse, Oakland Park;   Sweet Tomatoes, Plantation; Tap Global Beer Collection, Delray Beach
 ________________________________________________________
OUR TICKET GIVEAWAYS….SO FAR…
STEPPING OUT FLORIDA has given away tickets to 
Sisters of Swing, Kick'in It Country, The Last 5 years, Waist Watchers Musical and a Free Month Gym Membership to Michael's Gym in Boca!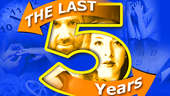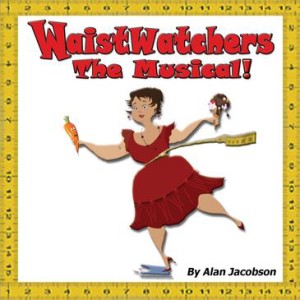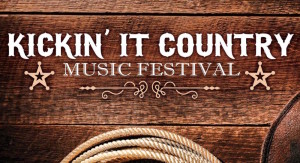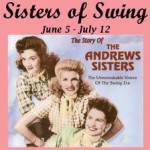 AND WE HAVE GIVEN AWAY MORE!
To Enigma Haunt ; we also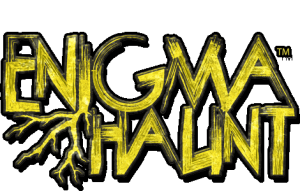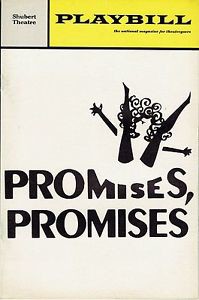 gave away 3 pair of tickets to the musical, "Promises, Promises",  to "Young Frankenstein",  to "Dial M for Murder" at the Stage Door Theater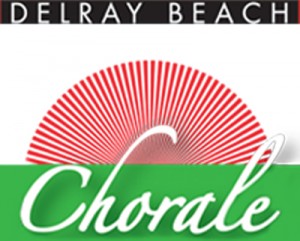 To"4 Ever 50's" , to the Delray Beach Chorale , to the play "Sex With Strangers" which played at the Arts Garage, to the Palm Beach Improv for their show "Full Throttle" Comedy.
We also gave away 2 pair of tickets to 'What's New Pussycat?" and to "Baby Boom Baby'—Congratulations to all the winners!
THANK YOU to the many readers who are entering the contests. We are going to be giving away MORE FREE tickets so just watch for our emails! Please continue to use and enjoy Stepping Out Florida and share with friends!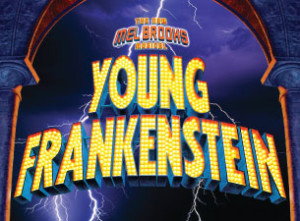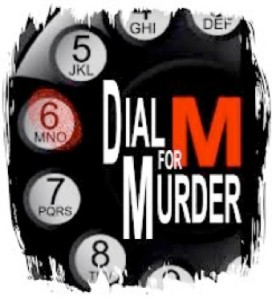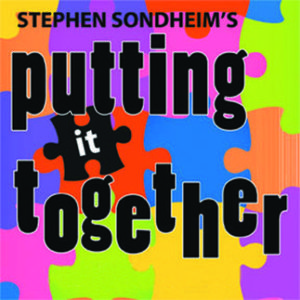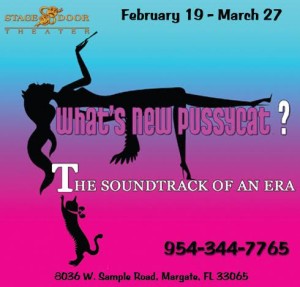 ______________________________________________________________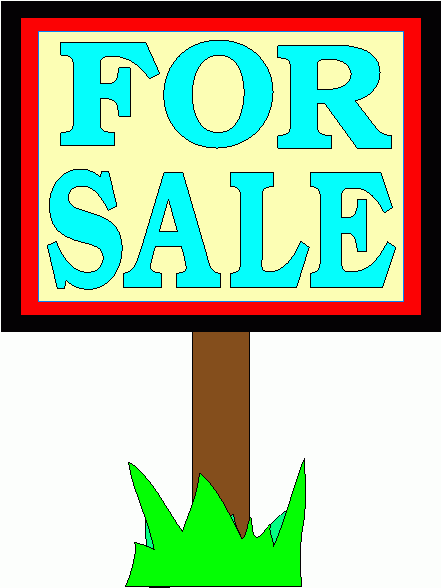 STEPPING OUT FLORIDA'S LIST
NOT CRAIG'S LIST!     NOT ANGIE'S LIST!

 
W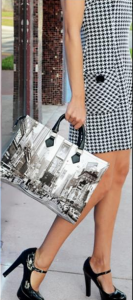 HAT'S NEW ON SALE?  
Check out THE BEST:  CLICK HERE
BEST Artist, BEST Handbags, BEST Painter, BEST Realtor, BEST Masseuse, and more!
(Also, CHECK OUT THE ITALIAN AND ALSO VINTAGE DESIGNER
HANDBAGS- AT GREAT PRICES) ….
AND MUCH MORE!
_________________________________________________________
NOTE:
CHECK FACEBOOK FOR ALL OF OUR EVENT PHOTOS!
AND PLEASE "LIKE" OUR FAN PAGE!  CLICK HERE!
_________________________________________________________
JOBS-Networking, Job Boards, Job Fairs

NEW!  See the new BREAKAST NETWORKING locations: CLICK HERE:
http://www.steppingoutflorida.com/networking
JOB OPENINGS:

Banko Cantina, (bankocantina.com) is hiring. Seeking people in the restaurant industry who are looking for a position, read this:
Join our team!  Banko Cantina, 114 S. Olive in West Palm Beach, is hiring for all front of house and back of house positions: servers, bartenders, bar backs, hostess, line cooks, dishwashers. Stop by anytime to the restaurant or email your resume to seth@bankocantina.com
Nick's Pizzeria & Bar- Nick's New Haven Style Pizza has all positions available, so apply in person at: Glades Plaza-2240 NW 19th St. -Suite 904 Boca Raton 33431 Phone: 561-368-2900 OR Royal University Plaza, 2444 N. University Drive, Coral Springs 33065-Phone: 954-800-7603  www.NicksPizzeriaBar.com 
JOB OPENINGS:
Musicians Wanted: The American Legion Symphonic Band of Fort Lauderdale will be accepting new members during the month of April, 2016.  There are openings for clarinet, percussion, french horn, bassoon, euphonium and tuba.  Join us and play some challenging and fun music!  Rehearsals are held every

Wednesday

from

7pm to 9pm

at American Legion Post 222 in Oakland Park.  For more information, call

 Jim: 954-647-0700 

Or check out the website at www.legionband.org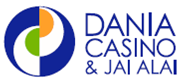 JOB OPENINGS:
The Casino at Dania Beach

 is open and hiring for all positions. That includes entertainment talent, casino hosts, food and beverage managers, housekeeping managers and personnel, cage cashiers, slot auditors, attendants and technicians, cocktail waiters and bartenders, poker dealers, security and surveillance.  The casino plans to re-opn in early 2016 with slots, poker, live ai-alai, entertainment and dining.  For info     www.DaniaCasino.com 
JOB OPENINGS: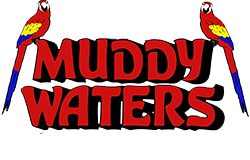 Muddy Waters Restaurant- NOW HIRING: Low to Mid-Level Managers-Come in and apply before 11am or after 2pm.-2237 W Hillsboro Blvd.- Deerfield Beach, FL 33442 Phone:  954-428-6577    visit: www.MuddyWatersRestaurant.com 
JOB OPENINGS:
   Photographer's Assistant-Accompany photographer on photo shoots and carefully write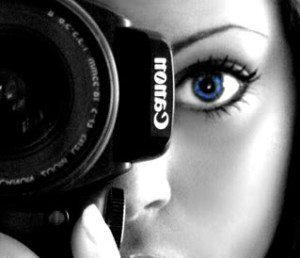 down names of guests in each photo shot. Pay is $10 an hour; The majority of jobs are just for 1 or 2 hours and are held in Boca.   Contact: Janis at email@photosbyJanis.com
_________________________________________
Boca Resto Lounge is hiring all positions: servers, bartenders and kitchen staff, apply in person Tuesday through Friday between 3- 6 PM; At 3360 N. Federal Highway, Boca Raton -1/4 mile south of Spanish River Boulevard on the east side of Federal highway. Directly next-door to Santos buffet
JOBS FOR KIDS!
Do you know a middle or high school student, age 11-18, who is interested in starting his own business – but has no idea on how to get the ball rolling? If so we're here to help.  The Boca Chamber's Golden Bell Education Foundation's Young Entrepreneurs Academy, or YEA! is now accepting nominations and applications for the 2015-2016 academic year. Applications are accepted, and student interviews are conducted, on a rolling basis. YEA! will grant admission to a maximum of twenty four students annually. Applications for the 2015-2016 academic year will be accepted until the class cap is achieved.    Click Here to download the online application. For more information please visit www.bocachamber.com, or call the Program Manager Sonya Deros, at (561) 395-4433 ext. 232.
_________________________________________________________
                          

  SPORTS!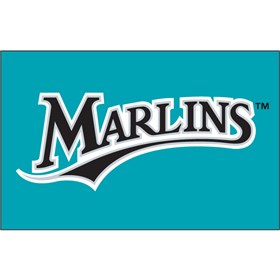 SAVE THE DATES: Marlins  2016 Schedule: CLICK HERE
CLICK HERE   and CLICK HERE          FOR OTHER TICKET SPECIALS, CLICK HERE
_______________________________________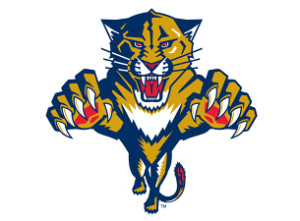 SAVE THE DATES:   Florida Panthers 2016 Schedule: CLICK HERE 
MORE INFO:  http://panthers.nhl.com/ or    www.FloridaPanthers.com
At BB&T Center-1 Panther Parkway-Sunrise, FL 33323    954-835-7000
______________________________________________________________
SAVE THE DATES:   Miami Dolphins 2016  Schedule: CLICK HERE 

The  schedule:   www.MiamiDolphins.com
______________________________________________________________
SAVE THE DATES:   Miami Heat  2016 Schedule:  CLICK HERE                           
______________________________________________________________
                               

FREEBIES!
 

____________________________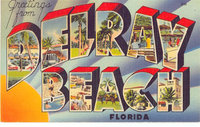 Delray was just named the Most Fun Town in America by Rand McNally and USA Today!  CLICK HERE: http://www.visitflorida.com/insiders/beaches_and_adventure/action.blog/7239-rand-mcnally–usa-today-name-delray-beach-most-fun-small-town-in-america)
Do you like to party in Delray Beach?  Click here for Delray calendar & scroll down for specials: CLICK HERE
_________________________________________________________
Like West Palm Beach? Have you visited Downtown West Palm Beach lately?                       
Well, what are you waiting for? There are 10 new dining spots and plenty of new retail shops that are waiting for you! Not convinced yet? The 200 block of Clematis St. recently won 4 out of the 9 categories in The Miami Herald's "Best Block in South Florida" competition. Pretty big deal! Come see what Clematis St. and the entire Downtown has for you. Visit WPBGO.com
_________________________________________________________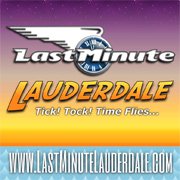 Like Ft. Lauderdale? 
This is good for last-minute plans:
ALSO, Check Out Julie Love's website:
_________________________________________________________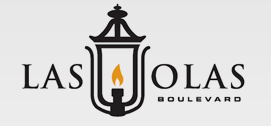 LIKE LAS OLAS BLVD.?
CLICK HERE FOR PLACES TO EAT, SHOP, PARK, FIND UP-COMING EVENTS AND FAIRS,  ENJOY!
_________________________________________________________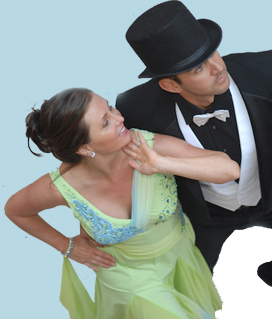 LIKE DANCING?  Study shows that Dancing Makes You Smarter!  CLICK HERE
LIST OF DANCE PLACES, DANCE LESSONS, -EVERYWHERE! (Tri-County)–
AND THE TOP COUNTRY & WESTERN DANCE SPOTS (Think Line Dancing!)
_________________________________________________________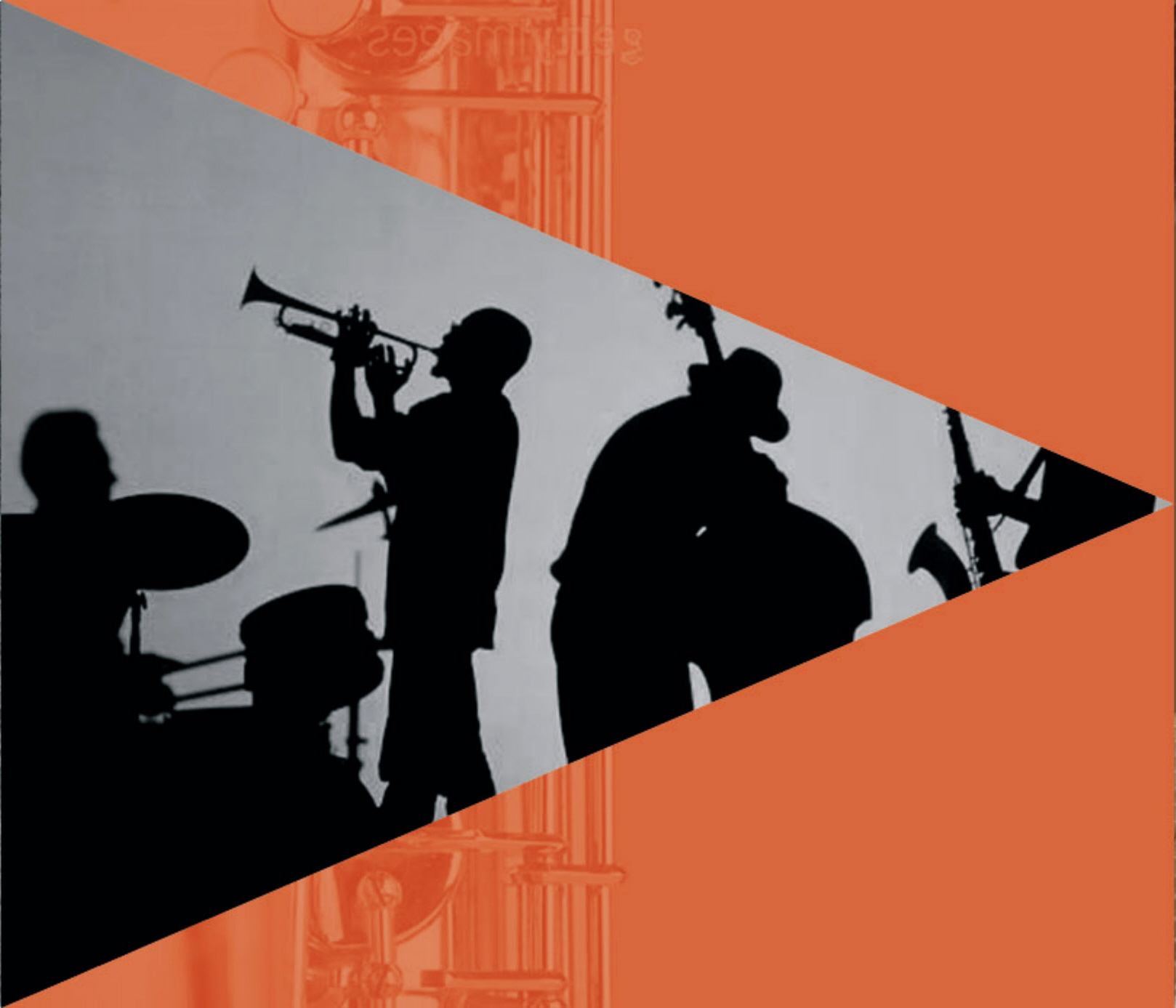 LIKE JAZZ?  CHECK OUT THIS FREE SITE:
CLICK HERE:  www.JazzOnTheTube.com   
_________________________________________________________
                                       LIKE CONCERTS AND SPORTS?
Check out Mizner Park Amphitheater: CLICK HERE
Check out Downtown Boca Events: CLICK HERE
Check out Miami Metro events: CLICK HERE
What's coming to AMERICAN AIRLINES ARENA in Miami?     CLICK HERE and then scroll down
What's coming to BBT Center (formerly BankAtlantic Center) in Sunrise?   CLICK HERE  and then scroll down
What's coming to Seminole Hard Rock in Hollywood?  CLICK HERE and then scroll down
What's coming to The Fillmore in Miami Beach?   CLICK HERE and then scroll down_
What's coming to the Theater / Stage?     CLICK HERE
 ________________________________________________________
Email us today to have your Events or News Listed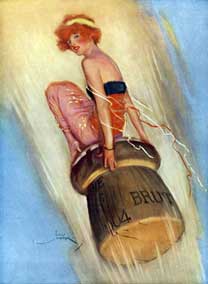 immediately!        debfarb1@gmail.com
                                  and
Join our Facebook Fan Page for info. & photos of our events
http://www.facebook.com/SteppingOutFlorida
Email your comments and feedback to us!!
                               Cheers!
_________________________________________________________
                                                      DOGGIES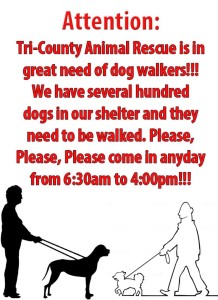 NEWS:  Tri-County Animal Rescue is in great need of DOG WALKERS! We have several hundred dogs in our shelter, and they all need to be walked.  PLEASE come in- Tues, Thurs, Fri, Sat, Sun-10:30am to 4pm—come and help.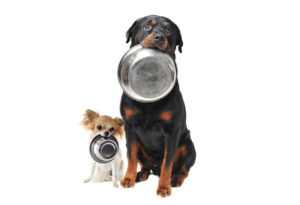 Tri County Animal Rescue- 21287 Boca Rio R0ad-Boca Raton 33433-Phone: 561-482-8110 – www.TriCountyAnimalRescue.com 
Personal Note:  I just took the one Sunday "class" to learn their procedures. Sign up! It's available at 8:45am every Sunday-  It helped!  I walked a couple of adorable, loving dogs today–it feels so rewarding to volunteer!
Try it!    P.S.  They desperately need gently used towels and blankets for the puppies
P.S. The dogs at Tri-County are dangerously low on canned dog food. Pedigree Traditional Meaty ground dinner with Chopped Chicken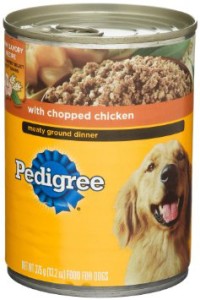 Canned Dog Food- Please help us by bringing in canned dog food to the shelter, as soon as possible.

_________________________________________________________
                                                      DOLPHINS
NEWS:  A UNIQUE AND MEANINGFUL GIFT: "ADOPT A WILD DOLPHIN"

I JUST "ADOPTED" a wild dolphin–His name is "Wonder"- I received a "Certificate of Adoption", a brief life history and color photograph of my dolphin–and a hard copy of the book "An Ocean of Inspiration"–The John Olguin Story.  Each dolphin has its own Facebook page (and there are 300 yet  to be adopted.) All this for only $30 +  $5 for shipping in the U.S.  ( Or, perhaps, just get a copy of this wonderful book for $15 +  $3 for shipping in the U.S. ) This makes a gift that truly supports a great cause.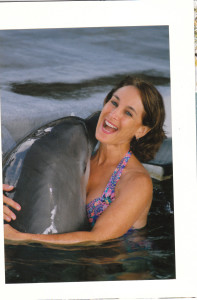 (Note: You will be helping a dolphin scientist with further  exploration, observation and research to help preserve these special mammals. Support the Palm Beach Dolphin Project- For info:   harzen@taras.org or  561-762-6473 Click here to watch this video of a dolphin show-   CLICK HERE  Note By Scientist, Explorer, Author, Dolphin Researcher-Dr. Stefan Harzan: If you have an opportunity to swim with dolphins…why not do it in the open ocean? There, the dolphins may stay close or have the freedom to swim away. It is so much better, because we meet them on their terms.
Contact to adopt your own dolphin: Harzen @Taras.org or 561-762-6473                   
---
                                                        OUR WILDLIFE REFUGE
HAVE YOU EVER BEEN TO OUR NATIONAL WILDLIFE REFUGE?    (It's RIGHT HERE IN BOYNTON BEACH!)
ARTHUR R. MARSHALL LOXAHATCHEE NATIONAL WILDLIFE REFUGE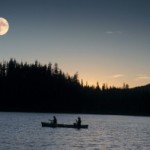 Activities: Bird & Nature Walks, Canoeing & Kayaking, Boating & Fishing, Hiking & Biking, Storytelling, Snail Kite Banding, Python Capture—and more:
Hiking, Guided Bird, Butterfly and Wildflower Walks, Early Morning Bird Walks on the Marsh Trail, Early Morning Bird Watch and Walk – Fly Out, Swamp Strolls, Roving Naturalist on Cypress Swamp Boardwalk or Marsh Trail, Tram Tours of the Marsh, Guided Canoe Trips, Full Moon Guided Canoe Trips, Annual Photography Contest, Annual Juried Art Contest – Loxahatchee Visions, Friends and Family Spring Fling Folk Music Festival, monthly meeting of the Sierra Club Loxahatchee Group (featuring speakers, group kayak or canoe outings)
The Arthur R. Marshall Loxahatchee National Wildlife Refuge preserves a portion of the once vast northern Everglades. It provides habitat and protection for endangered wildlife such as the snail kite and the wood stork and the formerly endangered American alligator.
The main entrance and Visitor Center are located at: 10216 Lee Road  – Boynton Beach, FL 33473  It is 2 miles south of Boynton Beach Boulevard, west off US 441/SR7.    Contact:  561-734-8303  or more info:  CLICK HERE
______________________________________________________________
MORE THINGS TO DO:    (COMMUNITY CALENDARS)
BOCA RATON:  CLICK HERE                    
DELRAY BEACH: CLICK HERE
BOYNTON BEACH:   CLICK HERE
_________________________________________________________
MORE NEWS!!!!!
SENIOR DISCOUNTS YOU DON'T GET UNLESS YOU ASK~   CLICK HERE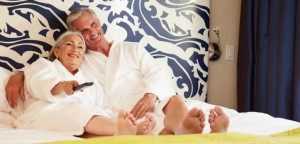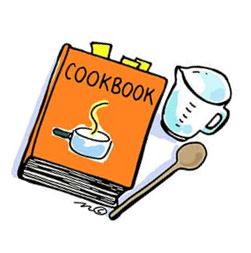 WANT TO BE PUBLISHED? Loxahatchee National Wildlife Refuge is putting together a cookbook- The cookbook committee is hoping to get 75 of you to send in your recipes so that we'll have enough for the publisher to print our cookbook. The cookbook will be sold in the Friends gift shop in the Visitor Center. All proceeds will go to the Friends of Loxahatchee National Wildlife Refuge.  Please e-mail your recipes to loxrecipes@gmail.com or mail them to: Friends of Loxahatchee Refuge, 10216 Lee Rd, Boynton Beach, FL 333473, using this format: www.loxahatcheefriends.com/upload/LoxFriendsRecipeForm.pdf
The cookbook committee eagerly awaits!
www.loxahatcheefriends.com
www.facebook.com/loxahatcheefriends
NEW RESTAURANT -SEE WHAT'S COMING TO BOCA IN SEPTEMBER  (SCROLL DOWN!)
PALM BEACH COUNTY'S FIRST ORGANIC WINERY IS OPEN–Wines are free from additives and tannins so it's less likely to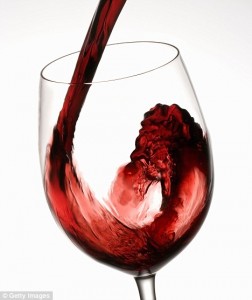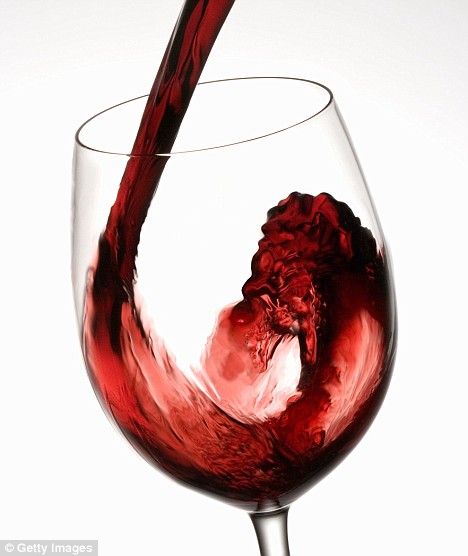 make you regret downing an entire bottle the next day-At Sons and Daughters Farm and Winery, located west on Lantana Road, there's a tasting room and market retail space that offers guests a chance to sample the couple's homemade wine made from fermented hibiscus flowers grown on their organic farm. Several taps also offer fruit-flavored kombucha including passion fruit, lemon, and ginger. Before it became Palm Beach County's first winery, for many years the 17-acre plot of land was used as a commercial nursery; today there's a pig and a few dozen chickens, and a rotating selection of seasonal organic crops that include figs, pomegranate, sorrel, banana, carrot, passion fruit, kale, broccoli, tomatoes, and okra available for purchase and also organic rice, turmeric, yuca, and edible flowers like hibiscus and nasturtium-Come try the early- and late-harvest hibiscus wine. While each pour a clear, blazing pink-red and have sweet and fruity notes, the early harvest offers a dryer flavor profile. Both wines pack a punch, as well-On a mission to create a sustainable organic farm that encourages the natural, symbiotic relationship between plant, animal, and man, they're doing it while making some pretty good wine. Sons & Daughters Farm & Winery is located at 5926 Fearnley Rd., Lake Worth. Hours are Thursday from 2 p.m. to 7 p.m., Friday from 2 p.m. to 8 p.m., Saturday from 10 a.m. to 8 p.m., and Sunday from 10 a.m. to 5 p.m. Call 305-613-8039, or visit sd-farm.com.
THINGS FOR SALE: NEW CLASSIFIED SECTION? (NOT CALLED CRAIG'S LIST OR ANGIE'S LIST…..STEPPING OUT FLORIDA'S LIST!)  (CLICK HERE!)
JUST FYI—--MICHAEL JORDAN's NET WORTH REACHES $1 BILLION ON HIS 53RD BIRTHDAY! CLICK HERE