***************************************************************************
SteppingOutFlorida.com 

Things to do, Places to go, People to meet!
P.S. CHECK IT OUT: THE "DIRECTORY" on the side of the page- you'll be surprised at all the information there for you

Enjoy "STEPPING OUT" on the town! 
THIS WEBSITE IS ON FIRE! 
************************************************************************* 

---
                     What's There To Do This Week?

THIS WEEK AT A GLANCE:   
DECEMBER  11  to 17
CLICK ON ANY DAY BELOW!!!
Monday –   Janet Jackson Performs, The White Party, Oldies Night with Joey Dale,  Burger & Beer Night in Davie, Open Jams, Irish Monday, Karaoke, IMax Theater
Tuesday – First Night of  Hanukkah, "Cachet Band" Performs,  Holiday Art Soiree & Fundraiser,  "School of Rock" Musical Opens, Holiday Lights Water Taxi,Farmers Markets, FREE Admission to Norton Museum, Karaoke

Wednesday – Ballroom Dance Night, Classic Film "Guess Who's Coming to Dinner", Free Music Fest at Delray Marketplace, POF Parties in Boca and Boynton, Theater Matinees,  Networking, Karaoke in Deerfield Beach, Jazz in West Palm Beach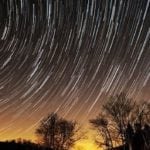 Special Note:  Meteor Shower in the skies tonight! (Wednesday) For more info, CLICK HERE
Thursday –  Palm Beach Food & Wine Fest,  Spanky & Dino Perform, Chinese Lantern Festival, Irving Berlin Salutes America
Friday – Joey Dale, Lunch on the Lawn, "She Loves Me" at the Wick Theater, FREE Friday Night Concerts in Delray,  Evening on the Avenues in Lake Worth, Theater, Food Trucks

Saturday – Palm Beach Art, Antique & Design Show, Holiday Boat Parade in Boca, City of Lake Worth Parade,  An Ellington Nutcracker, Real Snow for Children's Play, Theater, Food Trucks, Green Market 
Sunday    Polynesian Show, Ten Tenors, Film of the Nutcracker, Avi Hoffman Performs, Sunday Yoga, Stone Crab Season!
**************************************************************************
NEWS!  South Florida Among Worst Places in U.S. to Find Love!  Read on:  CLICK HERE  and  Sun-Sentinel, November 14, 2017, read article:  CLICK HERE
**************************************************************************
(NOTE: NEW SEASONAL JOB OPENINGS!! SCROLL DOWN)
************************************************************************** 
SPECIAL EVENTS: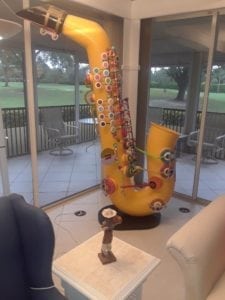 SAVE THE DATE: December 12-Holiday Soiree & Fundraiser! Stepping Out Florida is pleased to invite you to its"Colorful Art from the Heart" Holiday Charity event at the beautiful home of Boca Pointe resident, Alan Arnold. 100% of the proceeds will benefit Child Life Society, for children with Cystic Fribrosis. (CLICK HERE) Join us for an evening of art, networking, awesome raffles/silent auction of art, an open wine/prosecco bar and healthy bites generously donated by the new "Purgreens" in Delray. Guests will enjoy spectacular world class art including larger-than-life wooden sculptures that have been in museums, now on display in Alan Arnold's private home.  Just like a walk through a museum,  guests will see outstanding photography, paintings and sculptures. 6pm to 8pm-For more details, CLICK HERE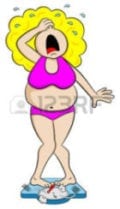 NOW to December 31- Forever Young & Trim-We are coming into the  "big eating" holidays! Until December,  Forever Young & Trim is offering a special 25% discount.  Why not check "COOL SCULPTING" out?  CLICK HERE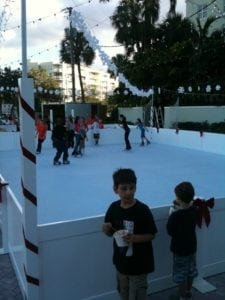 NOW to December 30-Ice Skating in South Florida! TWO places: At the Hoffman's Chocolate Winter Wonderland in Greenacres; and on November 26 at 10am at Bubier Park by Los Olas in Fort Lauderdale /Winterfest Family Fun Day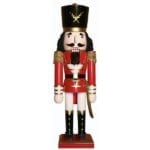 NOW to December 29- The Nutcracker Ballet-For various locations and times, CLICK HERE    (Note: Also the FILM version by the Boshoi Ballet on December 17; For more info, CLICK HERE )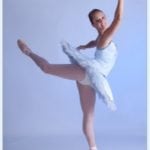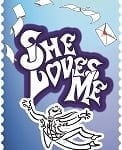 NOW to December 23-'She Loves Me'-At The Wick Theater–She Loves Me is a euphoric romantic comedy with a soaring score. Amalia and George work together at a modest Hungarian parfurmerie, and have disliked each other from the very beginning. He thinks she's stuck up, and she thinks he's arrogant and mean. But each rapturously writes to a lonely hearts pen pal when the work day is done, and it doesn't take long for the audience to see that they're in love without realizing it. Inevitably through some of the most iconic songs in the musical theatre canon (Vanilla Ice Cream, She Loves Me, Will He Like Me?), George and Amalia discover the truth as well and rejoice in their love for each other at the story's sweet and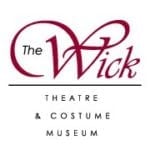 musically delightful conclusion. The play runs until December 23 with performances Wednesday- Sunday; Located at 7901 North Federal Highway – Boca Raton, FL 33487; For tickets call the box office at 561-995-2333 or visit www.TheWick.org
NOW to December 30-Hoffman's Chocolate Annual Winter Wonderland– An extravaganza! For more info, CLICK HERE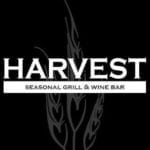 NOW to December 31-Do a Good Deed! Canned Goods Food Drive at Harvest Seasonal Grill & Wine Bar and Localgreens; Through Dec. 31 bring four canned goods to Harvest Seasonal and receive a Harvest flatbread with any purchase (one per customer). If you bring three canned goods to Localgreens you'll get a complimentary Localgreens house-made popsicle. The canned food drive benefits Feeding South Florida, and goods needed include tuna, chicken, salmon, beans, peanut butter, stew or chili, low-sodium soup or vegetables, etc. 1841 S. Federal Highway, Delray Beach; 561-266-3239

NOW to December 24-Irving Berlin Salutes America-A Musical Tribute and Patriotic Holiday Celebration. A spirited and patriotic celebration of the music of the greatest composer in American history, Irving Berlin. The show features hits like Alexander's Ragtime Band, Cheek To Cheek, Steppin' Out With My Baby, Puttin' On The Ritz, Heat Wave, There's No Business Like Show Business, God Bless America, and many more.  What they're saying:  Lush ballads, memorable standards, patriotic anthems: "Irving Berlin IS American Music."   AND   "The performers sell the material with classic showbiz pizzazz; … an unabashedly pleasant, entertaining evening … the music was, in fact, really that damn good"- Florida Theatre On Stage    Running Time: 90 minutes (with intermission); Tickets:$45 – $65;  Show Times:  Thu. 2:00PM & 7:30PM, Fri. 8:00PM, Sat. 2:00PM & 8:00PM, Sun. 2:00PM;    Held at PGA Arts Center (formerly Cinema Six), 4076 PGA Blvd.,  Palm Beach Gardens  33410
at RCA Blvd.      For Tickets, Click here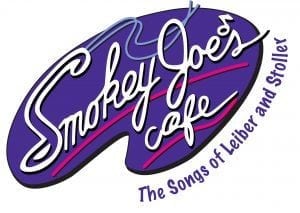 December 25 to January 14- " Smokey Joe's Cafe" opens today-The songs of legendary hit-makers Mike Stoller and Jerry Leiber come to life in this dazzling rock & roll musical revue. Featuring nearly 40 of the greatest songs ever recorded, the show is jam-packed with memorable tunes like, "Hound Dog", "Love Potion #9", "On Broadway" and "Stand By Me."  It's the longest running revue in Broadway history. At the Stage Door Theatre -8035 W. Sample Road, Margate 33065For tickets: 954-344-7765 or www.StageDoorFL.org
February 21 to 25- South Beach Wine & Food Festival-For details of events and tickets, CLICK HERE
February 23 to March 4- Festival of the Arts-Boca-Buy Early Bird Tickets Now-For info and tickets, CLICK HERE: www.FestivalBoca.org

February 14- Small Business Expo-This 2018 Expo is coming to 15 cities in the U.S. (Dallas, Phila., NY, Atlanta, etc.) The show will be coming to Miami at the James L. Knight Center
*************************************************************************
NEXT WEEK AND MORE:  
*************************************************************************
---
SAVE THE DATES:
You can't get into the spirit of the season without seeing The Nutcracker live! It's the holiday ballet everyone loves with its colorful costumes, gorgeous choreography and, of course, Tchaikovsky's festive score. Based on a novel by 19th-century romantic  E.T.A. Hoffman, The Nutcracker tells the timeless story of Clara, a young girl who receives a wooden nutcracker soldier as a Christmas gift. That night she dreams that her nutcracker comes to life and, together, they battle the ferocious Mouse King. As he and Clara defeat the wicked beast, the nutcracker transforms into a handsome prince and...
Continue reading
0 comments
Tickets are now on sale for the 2018 Festival of the Arts BOCA / February 23 – March 4th.    This is world class entertainment right here in the heart of Boca Raton! Tickets are $15 to $125 per person; Visit www.festivalboca.org   or 866-571-ARTS   (866-571-2787). EARLY BIRD TICKETS UNTIL DECEMBER 1, 2017-(Select events in the Mizner Park Amphitheater only $39)    #FOABOCA2018 Menu             Download the official App for the Festival of the Arts BOCA. This App is your digital pocket guide for the Festival's 12th Anniversary – be sure to enable...
Continue reading
0 comments
***************************************************************************
---
ONGOING EVENTS:
NOW until December 30 from 5pm to 10pm-FREE and open to the public-This is an annual tradition! Featuring more than 125,000 LED lights and entertainment, the giant attraction is at the Hoffman's Chocolates Factory, Shoppe, Ice Cream Parlour and Gardens at 5190 Lake Worth Road in Greenacres. This year, besides the animated holiday displays, giant 12 ft. Christmas tree, photo ops with Santa and Mrs. Claus,  live entertainment, cascading fountains, an Arctic zone with lighted polar bears and penguins, a Nativity scene, Christmas trees and a beautifully-decorated Hanukkah display, the new feature is the Florida Panthers-sponsored Palm...
Continue reading
0 comments
***************************************************************************
RESTAURANT NEWS:
(Note: For a complete listing of restaurant closings and openings, CLICK HERE)
Openings and events: AVANT–In place of the former Solita's and Mastino- 25 NE 2nd Avenue in Delray BLUE MOON Mexican Cafe- A New Jersey-based chain, has opened its first Florida location in Boca Raton at 6897 Southwest 18th Street. BURTON'S GRILL– 5580 N. Military Trail, Boca In the new shops on Military Trail, Boca Raton 33431 ETARU- featuring contemporary Japanese Robatayaki cuisine, will open its first South Florida location at the oceanfront Hyde Beach Club in Hallandale Beach, Florida. A second location is scheduled to open in 2018 at the Icon Las Olas tower in Fort Lauderdale; METRO DINER ...
Continue reading
0 comments
Here's the deal: We promise this won't be a Hawaiian themed restaurant. We promise to use super-top quality, responsibly sourced fish – we're really into that. We promise not to annoy you with constant pictures of Poké bowls on Instagram.Located at 555 N. Federal Hwy, Boca Raton-For more info., click here
Continue reading
0 comments
Luigi di Roma Italian Ristorante-(formerly Frank & Dino's)-718 S Federal Hwy, Deerfield Beach, FL 33441 Phone:  954-531-6151
Continue reading
0 comments
Ouzo Bay in Boca brings the Mediterranean to you with daily wild catches from around the world, grass fed lamb, and prime dry aged meats and authentic Greek fare. Fish are flown in daily from various regions; The Bronzino just arrived from Patras. The lamb chop mint was harvested yesterday. The kalitsounia recipe is from Crete.  Say Opa! in our world class bar and lounge. Located at 201 Plaza Real-Boca Raton, Florida 33432  561-757-0082
Continue reading
0 comments
NEW SPECIALS EACH WEEK! JByrd's Muddy Waters Restaurant · 2237 W Hillsboro Blvd.   Deerfield Beach · Florida · 33442   www.MuddyWatersRestaurant.com HERE'S WHAT THEY'RE SAYING: "Great local bar/restaurant! Yummy food, cheap drinks, and friendly staff." -Melissa Lernerberg, Facebook "A favorite vacation destination! we go there as soon as we arrive in Boca Raton!" -Patricia Meech, Facebook THIS WEEK'S SPECIAL! Buy One Lunch Or Dinner Entree, Get 25% OFF One Appetizer  OFF All Week!!! ABOUT THE SPECIAL OF THE WEEK:  (Not valid on Lunch Express, Early Bird, Happy Hour, Clams & Oysters, Specials or Market Priced Items.) One discount...
Continue reading
0 comments
******************************************************************************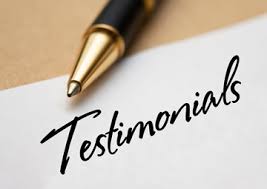 ---
BEST TESTIMONIALS
Appreciation of Stepping Out Florida
In terms of energy and dedication, you far surpass the Energizer Bunny, putting in long hours with great professionalism to render a superb, well researched, constantly updated, much needed service to your many readers. Congratulations on making a major contribution to your community.
Frank F., September 25, 2017  

—————————————————
RE: Our New, Updated Website:
Congratulations!
Beautifully done and so user friendly too!
Bob, August 3, 2017
Robert R. Carter
Artistic and Founding President, Actor's Workshop & Repertory Co.
actorsrep.org          theatre000@nullaol.com           561-301-2588 

——————————————————-
Howdy,
I love your efforts
You are amazing – your energy, your spirit, what you do w/ your site. I owe you so much
Thank you
Keith G., August 2, 2017 

——————————————————-
Dear Stepping Out Florida,
I just had to write and tell you how much I love your newsletter!! It is seriously one of the best websites I have come across when it comes to giving out information on activities in the area and further.

Thank you so much for this site, you have no idea how helpful it has been!
Jacqueline S., February 20, 2017 

****************************************************************************
NEW!   BEST OF

 

THE BEST…!

 
SEE THE BEST of the BEST:  CLICK HERE
BEST New Body-Sculpting to Lose Fat!!!  SPECIAL HOLIDAY DISCOUNT!
BEST Artist
BEST Home Painter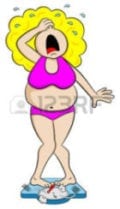 BEST Voice Instructor
BEST Realtor , and more!
(Also, CHECK OUT THE ITALIAN AND ALSO VINTAGE DESIGNER HANDBAGS- AT GREAT PRICES) ….
AND MUCH MORE!
*********************************************************************************
FACEBOOK
CHECK FACEBOOK FOR ALL OF OUR EVENT PHOTOS!
AND PLEASE "LIKE" OUR FAN PAGE!  CLICK HERE!
********************************************************************************
---

JOBS-Networking, Job Boards, Job Fairs
Immediate Openings for a New Restaurant in Delray opened mid-October 2017: Email: Jobs@nullSardinia-Ristorante.com For this and more….
To View all Jobs Click Here

Seasonal JOB Hiring–We're hiring for the holidays-Honey Baked Ham-Come in and apply any time during normal business hours; Offering flexible hours, product discounts, a fun work environment, competitive pay, possible long term career opportunities-For more info, CLICK HERE
Prezzo's Restaurant in Boca- Hiring More Than 80 workers; Prezzo, an Italian restaurant concept being revived by Burt Rapoport and Dennis Max, is hiring for the restaurant's November opening. Located at 5560 N. Military Trail, Suite 300, in the new Park Place plaza, which is located between Clint Moore and Yamato Roads in Boca Raton.
Mardi Gras Casino-Closed temporarily for renovations following the Hurricane-We apologize for the inconvenience, but we are currently only accepting applications submitted through our website. For available job opportunities, CLICK HERE
******************************************************************
---
ADOPT THE DOGGIES

NEWS:  Tri-County Animal Rescue is in great need of DOG WALKERS! We have several hundred dogs in our shelter, and they all need to be walked.  PLEASE come in- Tues, Thurs, Fri, Sat, Sun-10:30am to 4pm—come and help.
Tri County Animal Rescue- 21287 Boca Rio R0ad-Boca Raton 33433-Phone: 561-482-8110 – www.TriCountyAnimalRescue.com 
Personal Note:  I just took the one Sunday "class" to learn their procedures. Sign up! It's available at 8:45am every Sunday-  It helped!  I walked a couple of adorable, loving dogs today–it feels so rewarding to volunteer!

Try it!    P.S.  They desperately need gently used towels and blankets for the puppies; The dogs at Tri-County are dangerously low on canned dog food. Pedigree Traditional Meaty ground dinner with Chopped Chicken Canned Dog Food- Please help us by bringing in canned dog food to the shelter, as soon as possible.
Help us "Clear the Shelter"- (Most fees waived on large dogs-Thursday-Sunday 10:30am to 4pm)
Save a life; Adopt today!
****************************************************************************************
---
PROTECT THE DOLPHINS

NEWS:  A UNIQUE AND MEANINGFUL GIFT: "ADOPT A WILD DOLPHIN"
I JUST "ADOPTED" a wild dolphin–His name is "Wonder"- I received a "Certificate of Adoption", a brief life history and color photograph of my dolphin–and a hard copy of the book "An Ocean of Inspiration"–The John Olguin Story.  Each dolphin has its own Facebook page (and there are 300 yet  to be adopted.) All this for only $30 +  $5 for shipping in the U.S.  ( Or, perhaps, just get a copy of this wonderful book for $15 +  $3 for shipping in the U.S. ) This makes a gift that truly supports a great cause. (Note: You will be helping a dolphin scientist with further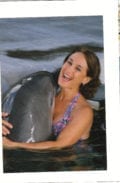 exploration, observation and research to help preserve these special mammals. Support the Palm Beach Dolphin Project- For info: harzen@nulltaras.org or  561-762-6473 Click here to watch this video of a dolphin show-   CLICK HERE  Note By Scientist, Explorer, Author, Dolphin Researcher-Dr. Stefan Harzan: If you have an opportunity to swim with dolphins…why not do it in the open ocean? There, the dolphins may stay close or have the freedom to swim away. It is so much better, because we meet them on their terms.
Contact to adopt your own dolphin: Harzen@nullTaras.org or 561-762-6473

*********************************************************************************
---
VISIT OUR WILDLIFE REFUGE
HAVE YOU EVER BEEN TO OUR NATIONAL WILDLIFE REFUGE?    (It's RIGHT HERE IN BOYNTON BEACH!)
ARTHUR R. MARSHALL LOXAHATCHEE NATIONAL WILDLIFE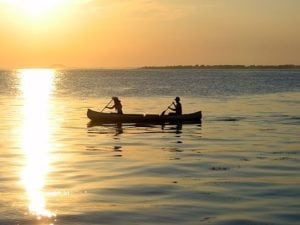 REFUGE
Activities: Bird & Nature Walks, Canoeing & Kayaking, Boating & Fishing, Hiking & Biking, Storytelling, Snail Kite Banding, Python Capture—and more:
Hiking, Guided Bird, Butterfly and Wildflower Walks, Early Morning Bird Walks on the Marsh Trail, Early Morning Bird Watch and Walk – Fly Out, Swamp Strolls, Roving Naturalist on Cypress Swamp Boardwalk or Marsh Trail, Tram Tours of the Marsh, Guided Canoe Trips, Full Moon Guided Canoe Trips, Annual Photography Contest, Annual Juried Art Contest – Loxahatchee Visions, Friends and Family Spring Fling Folk Music Festival, monthly meeting of the Sierra Club Loxahatchee Group (featuring speakers, group kayak or canoe outings)
The Arthur R. Marshall Loxahatchee National Wildlife Refuge preserves a portion of the once vast northern Everglades. It provides habitat and protection for endangered wildlife such as the snail kite and the wood stork and the formerly endangered American alligator.
The main entrance and Visitor Center are located at: 10216 Lee Road  – Boynton Beach, FL 33473  It is 2 miles south of Boynton Beach Boulevard, west off US 441/SR7.    Contact:  561-734-8303  or more info:  CLICK HERE
*********************************************************************************************