***************************************************************************
SteppingOutFlorida.com 

Things to do, Places to go, People to meet!
P.S. CHECK IT OUT: THE "DIRECTORY" on the side of the page- you'll be surprised at all the information there for you

Enjoy "STEPPING OUT" on the town! 
THIS WEBSITE IS ON FIRE! 
************************************************************************* 

---
                   What's There To Do This Week?



THIS WEEK AT A GLANCE:
(August 21 to 27: ALL WEEK:  Still on-going:  Boca Chamber Festival Days Events)
CLICK ON ANY DAY BELOW!

Monday –  Total Solar Eclipse, Interfaith Candlelight Vigil,  Boca Festival Days "Margarita Monday", Trivia Night in West Palm Beach, Irish Monday, Karaoke, IMax Theater, Jazz Music, Happy Hour
Tuesday -Cachet Band,  Boca Festival Days "Taco Tuesday",  Festival of the Harvest/ Battle of the Sommeliers, Farmers Markets, FREE Admission to Norton Museum

Wednesday – Ballroom & Latin Night, Marketing Morning Happy Hour in Ft. Lauderdale, Paw Hour, Networking, Karaoke 
Thursday –  Trivia on Tap / "It Takes Two" Band, 2 Boca Festival Days Events, Business Expo, End of Summer Party /Fundraiser, Clematis by Night, Food Trucks, Art After Dark
Friday – Joey Dale, Battle of the Bartenders, Palm Beach Swim Week, Free Concerts on Las Olas in Ft. Lauderdale and Gulf Stream in Hallandale, Free Movie in Delray, Evening on the Avenues in Lake Worth
Saturday –   "Cachet' Band, Wine & All That Jazz, Angelspeakers Live / Women's Retreat, Tour of Boca Resort & Club, Greyhound Adoption, Theater, Karaoke
Sunday  Bowling for Bread, Craft Cocktails, Sunday Brunches, Country Western Karaoke event, Karaoke in Delray 
**************************************************************************
SPECIAL EVENTS:
August 21-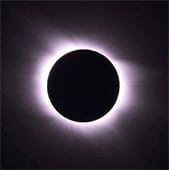 Total Solar Eclipse –This is the first time since 1918 that a total solar eclipse is crossing over the United States, going from Oregon to Nebraska to South Carolina. Astronomers are calling this The Great American Solar Eclipse because it will pass directly over us. In a Solar Eclipse, the Moon passes between the Earth and the Sun. Day turns to night. People who have seen a solar eclipse have described it as one of the most incredible and spiritual experiences of their lives-It won't be in the US again for another lifetime (2078). Expect TOTAL Darkness for abut 2.5 minutes and MANY local events surrounding this !-To see an "Eclipse Calculator-City Look Up", Click here)   (Again, note:  (Eclipse glasses are a must–they block ultraviolet, visible and infrared radiation, and, according to NASA, allow people to gaze at the sun for long durations without harming their vision. Taking a peek with the naked eye is a bad idea, said Dr. Felix Chau, an ophthalmologist with the Illinois Eye and Ear Infirmary at the University of Illinois at Chicago. Chau cited a condition called solar retinopathy, in which light energy causes a permanent scar on the retina, leading to vision loss "If there's damage to the retina, some people will have to deal with the injury for the rest of their lives.")
To see what the Eclipse will look like in your city,
 CLICK HERE
and enter your Zip Code!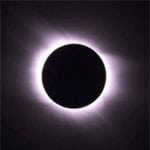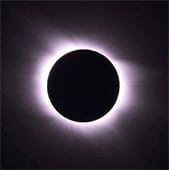 August 21-Solar Eclipse Special: All-you-can-eat 'Mooncakes'- at Denny's for $4 on Monday-As the frenzy over the Great American Eclipse builds, the restaurant chain will offer all-you-can eat "Mooncakes" -( known every other day of the year as buttermilk pancakes) for just $4,  which, by the way, is the same great value on their regular pancakes every day! For more info, visit Dennys.com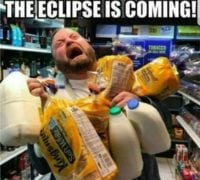 "Solar Eclipse" HUMOR:   
ALL SUMMER – New "Power On" Exhibit at the Museum of Discovery & Science AND Summer Savings Pass to 4 Attractions-CLICK HERE
August 21 to August 31- Restaurant Week in Delray Extended  at these venues: 32East, City Oyster & Sushi Bar, Corner Porch, Deck84, Luigi's Coal Oven Pizza, Max's Harvest, Papa's Tapas, PRIME, Sazio, Vic & Angelo's-Lunches $20 and under per person; Dinners $40 and under per person; For more info, CLICK HERE

August 21 to August 31-ARE YOU FUNNY? The Pompano Beach Cultural Center and Cultural Art Creatives are looking for comedians to compete for a slot as the opening act for Tony Toni Tone and Dru Hill featuring Sisqo when they perform Nov. 25. To enter the "Class Clowns" competition, fill out the form at CCPompano.org/Class-Clowns and upload a three-minute skit. You must be at least 18, and the skit can't be any stronger than PG-13. The first of four elimination shows is Aug. 31.
August 21 to August 24-Neil Simon's  "The Sunshine Boys" Opens Today
–
Al and Willie as "Lewis and Clark, "the Sunshine Boys," were top -billed vaudevillians for over 40 years. Now they aren't even speaking. When CBS requsts them for a "History of Comedy" retrospective, a grudging reunion brings the two back together, along with a flood of memories, miseries and laughs. At the Broward Stage Door Theater-For info. and tickets call 954-344-7765 or www.StageDoorFL.org   Located at 8036 W. Sample Road, Margate 33065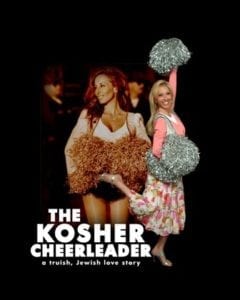 August 21 to  August 27- The Kosher Cheerleader- Very Funny Comedy-Former Oakland Raiders cheerleader presents one-woman show about becoming an Orthodox Jew (Word has spread: not to miss it!)  At PGA ARTS Center-4076 PGA Blvd., Palm Beach Gardens; the play runs at 7:30pm Thursday through Saturday and 2pm on Saturday and Sunday; For info. and tickets: 855-448-7469 or www.PGAArtsCenter.com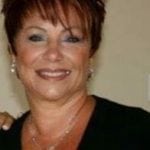 August 21- Funeral Services Today / Our Deepest Sympathy: Funeral of Catherine "Cathy" Amaroso, owner of Wild Hare Salon in Boca Raton; Catherine M. Amoroso, 72 of Delray Beach was born in Philadelphia, PA; she was CEO of the family owned & operated Wild Hare Salon in Boca Raton-The Family will receive friends on Sunday, August 20, 2017 from 4:00 pm to 8:00 pm at Babione – Kraeer Funeral Home, 1100 N. Federal Hwy, Boca Raton, FL 33432. A Mass of the Christian Burial will be celebrated at 11:00 am on Monday, August 21 ,2017 at Ascension Catholic Church, 7250 N. Federal Hwy, Boca Raton, FL 33487, entombment will immediately follow at The Gardens Memorial Park, 4103 N. Military Trail, Boca Raton, FL 33431. We at Stepping Out Florida send our deepest sympathy to family and friends who knew and loved her. For more details, CLICK HERE
August 26–Wine & All That Jazz–CLICK HERE 
August 28-Deadline for Lifetime National Parks Pass- For anyone over age 62, purchase a lifetime National Parks pass for $10 (+ $10 processing fee.) After this date it will be $80. For more info. on National Parks & Federal Recreation Lands Senior Pass, CLICK HERE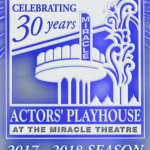 2017-2018- Theater in Coral Gables-Plays Coming up at Actors Playhouse at the Miracle Theater-280 Miracle Mile, Coral Gables 33134– CLICK HERE
*************************************************************************
NEXT WEEK AND MORE:  
*************************************************************************
---
SAVE THE DATES:
Win a stay for 2 on  Aug 20, 2017 to Aug 21, 2017 CLICK HERE:  https://www.airbnb.com/night-at/solareclipse Sleep in a geodesic dome. Fly above the clouds. Enter for a chance to be among the first to see the total eclipse in its full, from a plane high above the clouds, in unobstructed glory. Enter to win a one of a kind experience in an unforgettable space on Airbnb! Experience the August 21 solar eclipse in the most inspiring way imaginable. You'll prepare for the phenomenon with a night of stargazing in a geodesic dome in the Oregon...
Continue reading
0 comments
Boca Chamber Festival Days is a true example of community partnership! Boca Chamber Festival Days is the Boca Chamber's outreach to the non-profit community. Non-profit Chamber Members join forces with for-profit Chamber Members to hold a fun-filled event during the month of August!  Check out all these GREAT events in the month of AUGUST! SCROLL DOWN TO SEE ALL! __________________________________________________________________ August 21 | Margarita Monday* Where: Rocco's Tacos & Tequila Bar, 5250 Town Center Circle Time: 5:30 p.m. to 7:30 p.m. Description: Happy Hour – includes two signature drinks plus plenty of Rocco's favorite appetizers. Proceeds go toward...
Continue reading
0 comments
The Boca Chamber and JM Lexus Proudly Present: Wine & All That Jazz!  7:00 p.m. to 10:00 p.m. Held at: Boca Raton Resort & Club, The Waldorf Astoria Collection- 501 E. Camino Real, Boca Raton, FL 33432 Dance the night away- Be a part of the Exclusive VIP Lounge! Enjoy High End Wine and Spirits, Special VIP Entertainment and Bites Provided by The Boca Raton Resort & Club and more! $75 for general admission | $120 for VIP admission Click here for more information and to register Note: EARLY BIRD DISCOUNT 20% OFF ORIGINAL ADMISSION...
Continue reading
0 comments
***************************************************************************
---
ONGOING EVENTS:
2nd Saturday of the Month         10:00 am – 12:00 pm        From the Spady Museum         Cost: $25 When you board the "Ride & Remember" Trolley Tour, the history of Delray Beach comes alive! Climb aboard The Spady Cultural Heritage Museum's popular, monthly "Ride & Remember" Trolley Tour and enjoy the interactive, personalized stories of Delray Beach's interesting origins and development.  The Trolley Tour takes riders on a journey through the city's five historic districts. Riders will tour the Spady Cultural Heritage Museum and two...
Continue reading
0 comments
***************************************************************************
RESTAURANT NEWS:
(Note: For a complete listing of restaurant closings and openings, CLICK HERE)
Openings and events: MIA Kitchen & Bar -7901 W Atlantic Ave Ste 101-Delray Beach, FL 33446-http://mia.kitchen/  Phone Number:  561-499-2200 The Orange Bear Grill recently opened at the Dania Beach Casino; Padrino's Cuban Cuisine has opened a location at 1135 N. Federal Highway in Fort Lauderdale; Metro Diner will open a location on July 25 at 5714 N. University Drive in Tamarac; Etaru, featuring contemporary Japanese Robatayaki cuisine, will open its first South Florida location later this summer at the oceanfront Hyde Beach Club in Hallandale Beach, Florida. A second location is scheduled to open in...
Continue reading
0 comments
Here's the deal: We promise this won't be a Hawaiian themed restaurant. We promise to use super-top quality, responsibly sourced fish – we're really into that. We promise not to annoy you with constant pictures of Poké bowls on Instagram.Located at 555 N. Federal Hwy, Boca Raton-For more info., click here
Continue reading
0 comments
Luigi di Roma Italian Ristorante-(formerly Frank & Dino's)-718 S Federal Hwy, Deerfield Beach, FL 33441 Phone:  954-531-6151
Continue reading
0 comments
Ouzo Bay in Boca brings the Mediterranean to you with daily wild catches from around the world, grass fed lamb, and prime dry aged meats and authentic Greek fare. Fish are flown in daily from various regions; The Bronzino just arrived from Patras. The lamb chop mint was harvested yesterday. The kalitsounia recipe is from Crete.  Say Opa! in our world class bar and lounge. Located at 201 Plaza Real-Boca Raton, Florida 33432  561-757-0082
Continue reading
0 comments
JByrd's Muddy Waters Restaurant · 2237 W Hillsboro Blvd · Deerfield Beach · Florida · 33442   www.MuddyWatersRestaurant.com SPECIALS !!!   Buy Three Lunch Or Dinner Entrees And Get One FREE Of Equal Or Lesser Value! All Week With This Ad! ( Not valid on Lunch Express, Early Bird, Happy Hour, Clams & Oysters, Specials or Market Priced Items.) One discount per e-mail address per table. No multiple copies. Limit one time use. Cannot to be combined w/ other offers, coupons, Reward Card points or discounts. Valid only Monday-Sunday, 8/14/17 to 8/20/17-Regular menu priced items only. Not valid...
Continue reading
0 comments
******************************************************************************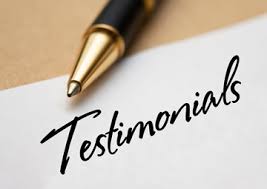 ---
BEST TESTIMONIALS
RE: Our New, Updated Website:
Congratulations!
Beautifully done and so user friendly too!
Bob, August 3, 2017
Robert R. Carter
Artistic and Founding President, Actor's Workshop & Repertory Co.
actorsrep.org          theatre000@nullaol.com           561-301-2588
——————————————————-
Howdy,
I love your efforts
You are amazing – your energy, your spirit, what you do w/ your site. I owe you so much
Thank you
Keith G., August 2, 2017
——————————————————-
Dear Stepping Out Florida,
I just had to write and tell you how much I love your newsletter!! It is seriously one of the best websites I have come across when it comes to giving out information on activities in the area and further.

Thank you so much for this site, you have no idea how helpful it has been!
Jacqueline S., February 20, 2017
****************************************************************************
NEW!   ON SALE!

    

THE BEST…!

 
SEE THE BEST of the BEST:  CLICK HERE
BEST New Body-Sculpting to Lose Fat
BEST Artist
BEST Home Painter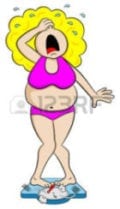 BEST Voice Instructor
BEST Realtor , and more!
(Also, CHECK OUT THE ITALIAN AND ALSO VINTAGE DESIGNER HANDBAGS- AT GREAT PRICES) ….
AND MUCH MORE!
*********************************************************************************
FACEBOOK
CHECK FACEBOOK FOR ALL OF OUR EVENT PHOTOS!
AND PLEASE "LIKE" OUR FAN PAGE!  CLICK HERE!
********************************************************************************
---

JOBS-Networking, Job Boards, Job Fairs
Immediate Opening for Broadcast Advertising Specialist,  and an Assistant to the Owner of Tech Start-up–For this and more….
To View all Jobs Click Here

******************************************************************
---
ADOPT THE DOGGIES

NEWS:  Tri-County Animal Rescue is in great need of DOG WALKERS! We have several hundred dogs in our shelter, and they all need to be walked.  PLEASE come in- Tues, Thurs, Fri, Sat, Sun-10:30am to 4pm—come and help.
Tri County Animal Rescue- 21287 Boca Rio R0ad-Boca Raton 33433-Phone: 561-482-8110 – www.TriCountyAnimalRescue.com 
Personal Note:  I just took the one Sunday "class" to learn their procedures. Sign up! It's available at 8:45am every Sunday-  It helped!  I walked a couple of adorable, loving dogs today–it feels so rewarding to volunteer!

Try it!    P.S.  They desperately need gently used towels and blankets for the puppies; The dogs at Tri-County are dangerously low on canned dog food. Pedigree Traditional Meaty ground dinner with Chopped Chicken Canned Dog Food- Please help us by bringing in canned dog food to the shelter, as soon as possible.
Help us "Clear the Shelter"- (Most fees waived on large dogs-Thursday-Sunday 10:30am to 4pm)
Save a life; Adopt today!
****************************************************************************************
---
PROTECT THE DOLPHINS

NEWS:  A UNIQUE AND MEANINGFUL GIFT: "ADOPT A WILD DOLPHIN"
I JUST "ADOPTED" a wild dolphin–His name is "Wonder"- I received a "Certificate of Adoption", a brief life history and color photograph of my dolphin–and a hard copy of the book "An Ocean of Inspiration"–The John Olguin Story.  Each dolphin has its own Facebook page (and there are 300 yet  to be adopted.) All this for only $30 +  $5 for shipping in the U.S.  ( Or, perhaps, just get a copy of this wonderful book for $15 +  $3 for shipping in the U.S. ) This makes a gift that truly supports a great cause. (Note: You will be helping a dolphin scientist with further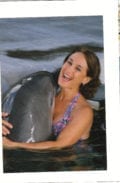 exploration, observation and research to help preserve these special mammals. Support the Palm Beach Dolphin Project- For info: harzen@nulltaras.org or  561-762-6473 Click here to watch this video of a dolphin show-   CLICK HERE  Note By Scientist, Explorer, Author, Dolphin Researcher-Dr. Stefan Harzan: If you have an opportunity to swim with dolphins…why not do it in the open ocean? There, the dolphins may stay close or have the freedom to swim away. It is so much better, because we meet them on their terms.
Contact to adopt your own dolphin: Harzen@nullTaras.org or 561-762-6473

*********************************************************************************
---
VISIT OUR WILDLIFE REFUGE
HAVE YOU EVER BEEN TO OUR NATIONAL WILDLIFE REFUGE?    (It's RIGHT HERE IN BOYNTON BEACH!)
ARTHUR R. MARSHALL LOXAHATCHEE NATIONAL WILDLIFE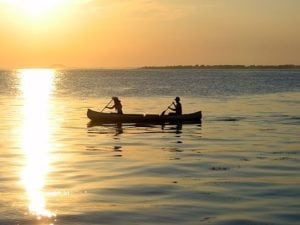 REFUGE
Activities: Bird & Nature Walks, Canoeing & Kayaking, Boating & Fishing, Hiking & Biking, Storytelling, Snail Kite Banding, Python Capture—and more:
Hiking, Guided Bird, Butterfly and Wildflower Walks, Early Morning Bird Walks on the Marsh Trail, Early Morning Bird Watch and Walk – Fly Out, Swamp Strolls, Roving Naturalist on Cypress Swamp Boardwalk or Marsh Trail, Tram Tours of the Marsh, Guided Canoe Trips, Full Moon Guided Canoe Trips, Annual Photography Contest, Annual Juried Art Contest – Loxahatchee Visions, Friends and Family Spring Fling Folk Music Festival, monthly meeting of the Sierra Club Loxahatchee Group (featuring speakers, group kayak or canoe outings)
The Arthur R. Marshall Loxahatchee National Wildlife Refuge preserves a portion of the once vast northern Everglades. It provides habitat and protection for endangered wildlife such as the snail kite and the wood stork and the formerly endangered American alligator.
The main entrance and Visitor Center are located at: 10216 Lee Road  – Boynton Beach, FL 33473  It is 2 miles south of Boynton Beach Boulevard, west off US 441/SR7.    Contact:  561-734-8303  or more info:  CLICK HERE
*********************************************************************************************