***************************************************************************
SteppingOutFlorida.com 

Things to do, Places to go, People to meet!
P.S. CHECK IT OUT: THE "DIRECTORY" on the side of the page- you'll be surprised at all the information there for you

Enjoy "STEPPING OUT" on the town! 
THIS WEBSITE IS ON FIRE! 
************************************************************************* 

---
                     What's There To Do This Week?

THIS WEEK AT A GLANCE:   
(OCTOBER  16  to OCTOBER  22)
CLICK ON ANY DAY BELOW!
Monday –   Tickets on sale for coming plays, Burger & Beer Night in Davie, Open Jams, Trivia Night in West Palm Beach, Irish Monday, Karaoke, IMax Theater, Jazz Music, Happy Hour
Tuesday -Cachet Band,  South Beach Seafood Festival, The Sound of Music, Farmers Markets, FREE Admission to Norton Museum and Boca Museum of Art (through October)

Wednesday – Ballroom & Latin Night at Pavilion Grille, Music Fest in Delray, Theater Matinees,  Networking, Karaoke in Deerfield Beach
Thursday – "Don't Stop the Music" Band, Trivia on Tap, "The Drowsy Chaperone" Opens, Florida Inter-Generational Orchestra, Big Bad Voo Doo Daddy, Inner-Circle Executive Club, Latin Food & Wine Festival, Tim McGraw & Faith Hill Perform, Karaoke, Clematis by Night, Food Trucks, Art After Dark
Friday –  "Joey Dale, Halloween Haunts, Oktoberfest, Glam-a-Thon Lipstick Lounge, Fantasy Fest in Key West, Broadway Favorites in Concert, Charity Poker Tournament, Free Concerts on Las Olas in Ft. Lauderdale and in Delray, Evening on the Avenues in Lake Worth, Theater, Food Trucks

Saturday –  Boca Street Market, Fright Night Events, Concert by the Symphonic Band, Costume Party, Pirate Fest, Bye Bye Birdie, Tribute Benefit in Delray to aid Puerto Rico, Senior Health Expo, Las Olas Art Fair, A Walk Against Breast Cancer, "Go Pink' in Delray Beach, Fall Festival, Oktoberfest
Sunday    Fusion Band, Fright Night, Psychic Jeffrey Wands, Stone Crab Season Begins,  Sunday Brunches, Theater
**************************************************************************
SCARY STUFF: FRIGHT NIGHTS!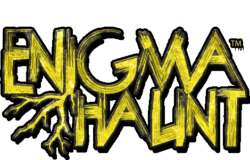 Enigma Haunt-(October 19-22, and 27-31)-Fridays and Saturdays: 7 p.m. to midnight; Thursdays and Sundays : 7 p.m. to 10:30 p.m.;  Tuesday, Oct. 31: 7 p.m. to 11 p.m.; Location: Enigma Haunt, 1751 N Military Trial, Boca Raton;  Warning: this is not an event you want to attend if you scare easily!  This year, this exhibit was voted as one of the top 31 haunted houses in the U.S. It takes about an hour to get through all of the haunted houses! You won't forget this experience!  Tickets: Realms of Terror: $25;   Triple Terror Pack: $30– Includes admission to all three haunts: Pandemic, Into Oblivion and Realms of Terror;  RIP Triple Terror: $45 – Includes admission to all three haunts plus access to a VIP entrance for each haunted house; For more info and to purchase tickets, click here.
Tale of the Dragon Witch–( Oct. 20, 21, 27 and 28)-From 7 p.m. to 11 p.m.; This year's haunts are Tale of the Dragon Witch and The Void. The former is about dreams and a terrifyingly evil witch who plants nightmares about monsters and myths in the unsuspecting.; Enter The Void if you dare. This maze has no rhythm or reason, no light and no escape. Tickets: $10 for adults, $8 for children- For more info. and tickets: LOCATION: G-Star School of the Arts; 2030 South Congress Avenue, West Palm Beach, FL 33406
Fright Nights-(until October 28)- Held at The South Florida Fairgrounds, 9067 Southern Blvd., West Palm Beach-Fright Nights has four haunted houses, carnival rides, food and entertainment. If you're a true Halloween enthusiast, you won't want to miss this event. It's not for the squeemish. Tickets: $30 – Includes park admission and 30 Fright Tickets and can be used for: Haunts: 7 tickets each, Rides: 1-3 tickets each,  *Additional Fright Tickets can be purchased on the Midway: $1 per ticket. R.I.P. TICKETS: $5 – R.I.P. tickets may be purchased on the midway. Limited tickets will be available each night. The RIP Experience is the ultimate way to experience the terror of Fright Nights. Enjoy an evening of horror that includes: Express front of line access, Private VIP horror lounge with cash bar, Scare actor photo ops- For more info. and tickets, CLICK HERE
********************************************************************
SPECIAL EVENTS:

NOW  to October 29-Bye, Bye Birdie-A Musical Comedy–A loving send-up of the 1960's small -town America, teenagers and Rock & Roll! The show will take us back to the days of Ed Sullivan and everyone's teenage heartthrob. Conrad has been drafted and one lucky girl gets to kiss him goodbye on live TV. Featuring high energy songs and dances and all American fun.  Performances will run October 18-29 at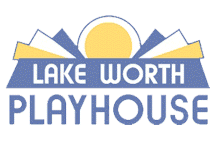 8pm and 2pm. ($29 & $35);  To purchase tickets, CLICK HERE or call 561-586-6410-Lake Worth Playhouse, 713 Lake Ave, Lake Worth, FL 33460-Valet Parking is available for $5. Street and lot parking is also available.  FACEBOOK:  www.facebook.com/lwplayhouse   TWITTER:  www.twitter.com/LWPlayhouse
October 18 to November 19- "I Will Survive- Soundtracks of the 70's"-Iconic, memorable songs and dazzling dancing in this nostalgic journey through the decade- At PGA Arts Center-4076 PGA Blvd., Palm Beach Gardens 33410   Tickets: 1-8555-HIT-SHOW  (or 1-855-448-7469)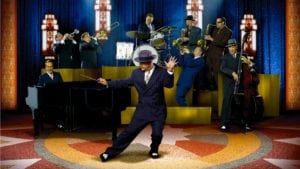 October 19- Big Bad Voodoo Daddy–This group is known for its ability to fuse swing, jazz and Dixieland; they have tried to especially promote and revitalize swing music, a uniquely American art form from the 1940s and 1950s- You may have seen their high-energy show on "Dancing With The Stars" or on the Super Bowl XXXIII Halftime Show;  this contemporary swing revival band from Southern California has notable singles that include "Go Daddy-O", "You & Me & the Bottle Makes 3 Tonight (Baby)", and "Mr. Pinstripe Suit". The band played at the Super Bowl XXXIII half-time show in 1999 –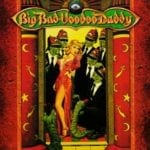 Performing at  7pm at The Coral Springs Center for the Arts-Check out this song from their album "Rattle Them Bones"-CLICK HERE  At Coral Springs Center for the Arts-  2855 Coral Springs Dr, Coral Springs, FL 33065 For tickets: Phone: 954- 344-5990 or CLICK HERE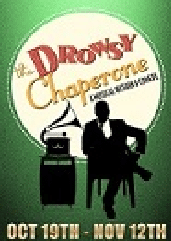 October 19 to November 12-The Drowsy Chaperone at the Wick Theater- Winner of five Tony awards, including Best Book and Best Original Score, The Drowsy Chaperone is a loving send-up of the Jazz Age musical, featuring one show –stopping song and dance number after another. When wealthy widow Mrs. Tottendale hosts the wedding of the year, she gets a lot more than a write-up in the society pages: Janet Van de Graaff, glittering starlet of Feldzieg's Follies, is leaving the stage for love, a turn of events which horrifies the angry and anxious Mr. Feldzieg, whose chief investor has sent two gangsters disguised as pastry chefs to make sure he stops the wedding. Hiring Aldolpho, a Latin lover more vain than virile, to seduce the bride, is unsuccessful, as Janet's chaperone, a drunken diva, gets herself mistaken for the bride and seduced in Janet's place. It is left to the eager best man, George, to quite by accident break up the happy pair, when he sends groom Robert Martin out to the garden, blindfolded, and in roller skates. Such are the antics of The Drowsy Chaperone, a fictitious 1928 musical comedy. Held at The Wick Theater, 7901 North Federal Highway, Boca Raton,  33487  For more information or to purchase tickets, visit TheWick.org or call the box office at 561-995-2333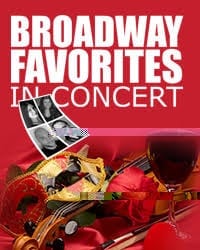 NOW till October 29-Broadway Favorites: Do you love Broadway musicals?  Broadway Favorites In Concert –This show packs more than 15 songs in this one-hour Broadway concert revue. Experience the romance, the drama, and the nostalgia of Broadway's greatest musicals, including music by Andrew Lloyd Webber, Claude-Michel Schönberg, Frederick Loewe and other great composers who wrote for the "great white way". Come experience these favorite songs: Phantom of the Opera, Point Of No Return, Bring Him Home, For Good, Heart Full Of Love, I Could Have Danced All Night, and many more. Curtain Call Playhouse is celebrating its 21st year of great theatre! Musicals, Comedies, Dramas, Concerts. Touring throughout Broward and Palm Beach Counties.   Held at The Pompano Beach Cultural Center, 50 W. Atlantic Blvd., Pompano Beach, 333060; Phone:  954-545 -7800
Sat, Oct 21st at 8pm; Sunday, Oct 22nd at 2pm;  Sat, Oct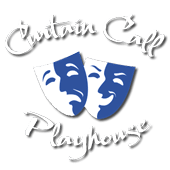 28th at 8pm, Sun, Oct 29th at 2pm;  Ticket Prices: Students $10, $20 for 6 or more purchased at one time, Single ticket $24.50.
To purchase tickets:  CLICK HERE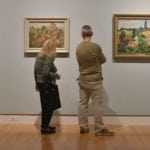 NOW Until October 31: The Boca Raton Museum of Art– FREE Admission through October-The Museum is located at 501 Plaza Real, Boca Raton in Mizner Park. For information: 561-392-2500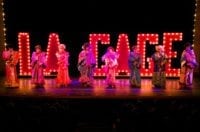 NOW Until October 22: La Cage Aux Folles-A hilarious and heartwarming portrait of love in a nontraditional family, 'La Cage' has been one of Broadway's biggest hits for more than 30 years, earning nine Tony Awards, including Best Musical and Best Revival. This musical comedy invites you into the lives of Georges and his lover Albin, who moonlights as Zaza at the couple's popular St. Tropez drag nightclub. Problems arise when Georges' 25-year-old son comes home with his fiancée … and her conservative parents. Watch as the flamboyant couple's family dynamic gets hilariously turned upside down. Show tunes include "The Best of Times Is Now" and "I Am What I Am." Get in on the wig-flying fun as La Cage aux Folles celebrates love, romance and being true to who you really are at the Kravis Center for the Performing Arts in West Palm Beach. Shows are Tuesday through Sunday-For more info and tickets: 561-832-7469 or 800-572-8471 or www.Kravis.org
Now Until October 31-Weekends in October at Bedners Farm Fresh Market, 10066 Lee Road, Boynton Beach- Family Friendly Fall festival -Includes: Traditional pumpkin patch open every day but Tuesday; Hayrides around their beautiful 80 acres of working farm;  corn maze; Petting zoo with pony rides; Bounce house, slides, rides and games; Award-winning BBQ; Local handmade craft vendors; Air cannons;  Tickets:Free entry, fee for activities/food. Open to the public.

October 28-Boca Raton Green Market–Scheduled to open today, for the 21st season-From  8am to 1pm, at the Royal Palm Place shopping center, 400 S Federal Highway, Boca Raton.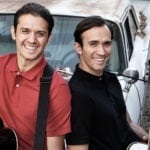 November  1 and 2-  Everly Brothers Tribute Concerts- For more info. CLICK HERE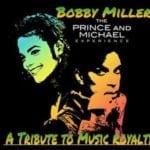 November 10 and 11- Prince and Michael Jackson Tribute Concerts– For more info, CLICK HERE
*************************************************************************
NEXT WEEK AND MORE:  
*************************************************************************
---
SAVE THE DATES:
October 24-Pompano Beach Fine Food and Wine Celebration-6pm to 9pm– (VIP Entry at 5pm) Enjoy a wide array of local restaurants sampling delicious eats and treats paired with a selection of wine, beer and spirits plus locally crafted brews and rums.  Silent Auction closes at 8PM and LIVE auction at 8:15. Chef Demos and Interactive Art Projects throughout the night. Tickets are on sale now! $60 for General Admission and $85 for VIP. Bring a group of friends and receive a discount – (4) General Admission Tickets for $200 or (4) VIP Tickets for $300! –At the Pompano Beach...
Continue reading
0 comments
South Florida's Largest Haunt Experience—It's Halloween — that special time of year when many voluntarily subject themselves to being terrorized by psycho clowns and homicidal mental patients. There's one place in Miami that's doing their best to push every phobia button in your cranium: the House of Horror Haunted Carnival. Escape through the halls of an abandoned asylum that was overrun by the patients. Face your worst fears as they come to life in 3-D at the Gates of Phobia. Revel in the weirdness at the Freak Emporium's collection of the uncanny and horrifying. There's also plenty...
Continue reading
0 comments
Santana!  Grammy Award winner and Rock & Roll Hall of Famer, Carlos Santana, will perform at the Hard Rock Live at Seminole Hard Rock Hotel & Casino at 8pm; the sound of Santana's music, delivered with a passion, is some of the world's best known. For more than 4 decades, Santana's artistry has become known in all musical genres as well as all generations, cultures and geographies.  His greatest hits include "Evil Ways", "Black Magic Woman"  and "Oye Como Va."  Prices for tickets begin at $50—visit www.Ticketmaster.com 
Continue reading
0 comments
***************************************************************************
---
ONGOING EVENTS:
Buy A 2018 Mah Jongg Card For Breast Cancer Research, either size, and the Mah Jongg League will donate $2.00 for every card bought. (SCROLL DOWN FOR DETAILS! ) (NOTE: Our sale of 2017 Mah Jongg cards raised $2,000 to benefit Play for P.I.N.K.®. That brings the total amount raised to $5,575 since 2015.) Play for P.I.N.K. donates 100% of proceeds to its sole beneficiary, the Breast Cancer Research Foundation, thanks to underwriting from The Estée Lauder Companies' Breast Cancer Campaign. Play for P.I.N.K.'s mission: To speed advances in breast cancer detection, treatment and survivorship.  The initials "P.I.N.K."  stand...
Continue reading
0 comments
***************************************************************************
RESTAURANT NEWS:
(Note: For a complete listing of restaurant closings and openings, CLICK HERE)
Openings and events: Avant–In place of the former Solita's and Mastino- 25 NE 2nd Avenue in Delray Burton's- 5580 N. Military Trail, Boca In the new shops on Military Trail, Boca Raton 33431 Blue Moon Mexican Cafe- A New Jersey-based chain, has opened its first Florida location in Boca Raton at 6897 Southwest 18th Street. MIA Kitchen & Bar -7901 W Atlantic Ave Ste 101-Delray Beach, FL 33446-http://mia.kitchen/ Phone Number:  561-499-2200 The Orange Bear Grill recently opened at the Dania Beach Casino; Padrino's Cuban Cuisine has opened a location at 1135 N. Federal Highway in Fort Lauderdale;...
Continue reading
0 comments
Here's the deal: We promise this won't be a Hawaiian themed restaurant. We promise to use super-top quality, responsibly sourced fish – we're really into that. We promise not to annoy you with constant pictures of Poké bowls on Instagram.Located at 555 N. Federal Hwy, Boca Raton-For more info., click here
Continue reading
0 comments
Luigi di Roma Italian Ristorante-(formerly Frank & Dino's)-718 S Federal Hwy, Deerfield Beach, FL 33441 Phone:  954-531-6151
Continue reading
0 comments
Ouzo Bay in Boca brings the Mediterranean to you with daily wild catches from around the world, grass fed lamb, and prime dry aged meats and authentic Greek fare. Fish are flown in daily from various regions; The Bronzino just arrived from Patras. The lamb chop mint was harvested yesterday. The kalitsounia recipe is from Crete.  Say Opa! in our world class bar and lounge. Located at 201 Plaza Real-Boca Raton, Florida 33432  561-757-0082
Continue reading
0 comments
COSTUME PARTY & KARAOKE BASH–Thursday, October 26; Ghoulish treats & Gift Card Prizes 1st Place – $100 Muddy's Gift Card 2nd Place – $50 Muddy's Gift Card 3rd Place – $25 Muddy's Gift Card Judging starts at 9:30pm | Havoc Hour starts at 4pm NEW SPECIALS EACH WEEK! This week: Buy One Lunch Or Dinner Entree And Receive One FREE 16oz Sam Adams Oktoberfest Beer All Week!! MUDDY'S CHARCOAL BBQ!!!   Saturday, November 4, 2017   Try our homemade barbecue selections  along with all of our freshly made in house sides!!! JByrd's Muddy Waters Restaurant · 2237 W...
Continue reading
0 comments
******************************************************************************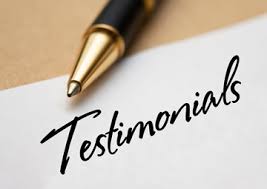 ---
BEST TESTIMONIALS
Appreciation of Stepping Out Florida
In terms of energy and dedication, you far surpass the Energizer Bunny, putting in long hours with great professionalism to render a superb, well researched, constantly updated, much needed service to your many readers. Congratulations on making a major contribution to your community.
Frank F., September 25, 2017  

—————————————————
RE: Our New, Updated Website:
Congratulations!
Beautifully done and so user friendly too!
Bob, August 3, 2017
Robert R. Carter
Artistic and Founding President, Actor's Workshop & Repertory Co.
actorsrep.org          theatre000@nullaol.com           561-301-2588 

——————————————————-
Howdy,
I love your efforts
You are amazing – your energy, your spirit, what you do w/ your site. I owe you so much
Thank you
Keith G., August 2, 2017 

——————————————————-
Dear Stepping Out Florida,
I just had to write and tell you how much I love your newsletter!! It is seriously one of the best websites I have come across when it comes to giving out information on activities in the area and further.

Thank you so much for this site, you have no idea how helpful it has been!
Jacqueline S., February 20, 2017 

****************************************************************************
NEW!   BEST OF

 

THE BEST…!

 
SEE THE BEST of the BEST:  CLICK HERE
BEST New Body-Sculpting to Lose Fat!!!
BEST Artist
BEST Home Painter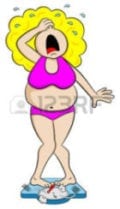 BEST Voice Instructor
BEST Realtor , and more!
(Also, CHECK OUT THE ITALIAN AND ALSO VINTAGE DESIGNER HANDBAGS- AT GREAT PRICES) ….
AND MUCH MORE!
*********************************************************************************
FACEBOOK
CHECK FACEBOOK FOR ALL OF OUR EVENT PHOTOS!
AND PLEASE "LIKE" OUR FAN PAGE!  CLICK HERE!
********************************************************************************
---

JOBS-Networking, Job Boards, Job Fairs
Immediate Openings for a New Restaurant in Delray opening mid-October 2017: Email: Jobs@nullSardinia-Ristorante.com For this and more….
To View all Jobs Click Here

Seasonal JOB Fair–2pm to 5pm-We're hiring for the holidays-Honey Baked Ham-Can't make it to the job fair…come in and apply any time during normal business hours; Offering flexible hours, product discounts, a fun work environment, competitive pay, possible long term career opportunities-For more info, CLICK HERE
******************************************************************
---
ADOPT THE DOGGIES

NEWS:  Tri-County Animal Rescue is in great need of DOG WALKERS! We have several hundred dogs in our shelter, and they all need to be walked.  PLEASE come in- Tues, Thurs, Fri, Sat, Sun-10:30am to 4pm—come and help.
Tri County Animal Rescue- 21287 Boca Rio R0ad-Boca Raton 33433-Phone: 561-482-8110 – www.TriCountyAnimalRescue.com 
Personal Note:  I just took the one Sunday "class" to learn their procedures. Sign up! It's available at 8:45am every Sunday-  It helped!  I walked a couple of adorable, loving dogs today–it feels so rewarding to volunteer!

Try it!    P.S.  They desperately need gently used towels and blankets for the puppies; The dogs at Tri-County are dangerously low on canned dog food. Pedigree Traditional Meaty ground dinner with Chopped Chicken Canned Dog Food- Please help us by bringing in canned dog food to the shelter, as soon as possible.
Help us "Clear the Shelter"- (Most fees waived on large dogs-Thursday-Sunday 10:30am to 4pm)
Save a life; Adopt today!
****************************************************************************************
---
PROTECT THE DOLPHINS

NEWS:  A UNIQUE AND MEANINGFUL GIFT: "ADOPT A WILD DOLPHIN"
I JUST "ADOPTED" a wild dolphin–His name is "Wonder"- I received a "Certificate of Adoption", a brief life history and color photograph of my dolphin–and a hard copy of the book "An Ocean of Inspiration"–The John Olguin Story.  Each dolphin has its own Facebook page (and there are 300 yet  to be adopted.) All this for only $30 +  $5 for shipping in the U.S.  ( Or, perhaps, just get a copy of this wonderful book for $15 +  $3 for shipping in the U.S. ) This makes a gift that truly supports a great cause. (Note: You will be helping a dolphin scientist with further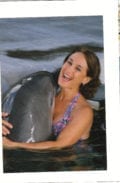 exploration, observation and research to help preserve these special mammals. Support the Palm Beach Dolphin Project- For info: harzen@nulltaras.org or  561-762-6473 Click here to watch this video of a dolphin show-   CLICK HERE  Note By Scientist, Explorer, Author, Dolphin Researcher-Dr. Stefan Harzan: If you have an opportunity to swim with dolphins…why not do it in the open ocean? There, the dolphins may stay close or have the freedom to swim away. It is so much better, because we meet them on their terms.
Contact to adopt your own dolphin: Harzen@nullTaras.org or 561-762-6473

*********************************************************************************
---
VISIT OUR WILDLIFE REFUGE
HAVE YOU EVER BEEN TO OUR NATIONAL WILDLIFE REFUGE?    (It's RIGHT HERE IN BOYNTON BEACH!)
ARTHUR R. MARSHALL LOXAHATCHEE NATIONAL WILDLIFE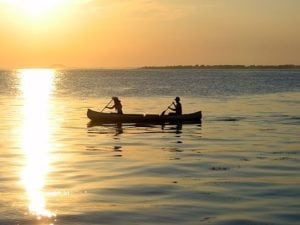 REFUGE
Activities: Bird & Nature Walks, Canoeing & Kayaking, Boating & Fishing, Hiking & Biking, Storytelling, Snail Kite Banding, Python Capture—and more:
Hiking, Guided Bird, Butterfly and Wildflower Walks, Early Morning Bird Walks on the Marsh Trail, Early Morning Bird Watch and Walk – Fly Out, Swamp Strolls, Roving Naturalist on Cypress Swamp Boardwalk or Marsh Trail, Tram Tours of the Marsh, Guided Canoe Trips, Full Moon Guided Canoe Trips, Annual Photography Contest, Annual Juried Art Contest – Loxahatchee Visions, Friends and Family Spring Fling Folk Music Festival, monthly meeting of the Sierra Club Loxahatchee Group (featuring speakers, group kayak or canoe outings)
The Arthur R. Marshall Loxahatchee National Wildlife Refuge preserves a portion of the once vast northern Everglades. It provides habitat and protection for endangered wildlife such as the snail kite and the wood stork and the formerly endangered American alligator.
The main entrance and Visitor Center are located at: 10216 Lee Road  – Boynton Beach, FL 33473  It is 2 miles south of Boynton Beach Boulevard, west off US 441/SR7.    Contact:  561-734-8303  or more info:  CLICK HERE
*********************************************************************************************