What's Going On This Week?
CLICK TO SEE EACH DAY OF THE WEEK!
JUST SCROLL WAY DOWN!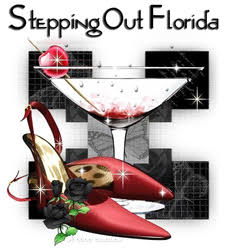 STEPPING OUT FLORIDA©
(SCROLL WAAAAAY DOWN ! )
                       WHO WE ARE:
You're in the right place! It's YOUR "ENTERTAINMENT BIBLE"!

This is the premier website for the 50+ years age group;  We list (and organize) social and professional events EVERY DAY of the week. The website is FREE for everyone and available on line 24 / 7
SIGN UP: Easy! Free! Just type your email address at the top of the page. You'll receive our 'e-blast' on Monday mornings  with an update of things coming up in the new week 
WHO: We now track 15,000 visitors to the site, another 1,000 mobile users and another 500 on Facebook. So join us!  SteppingOutFlorida.com  Things to do, places to go, people to meet
P.S. CHECK IT OUT: THE "DIRECTORY" on the side of the page- you'll be surprised at all the information there for you
Enjoy 'STEPPING OUT' on the town! 
 THIS WEBSITE IS ON FIRE!  

   SCROLL DOWN NOW!
______________________________            
What's There To Do This Week?
THIS WEEK"S HIGHLIGHTS:  
JUST CLICK ANY DAY!    (or the Directory on the right)  (OR the Navigation Bar on the top)
Monday-        Presidents Day & Washington's Birthday, Highwaymen Artist Lecture, Renaissance Festival, Oscar Movie Preview Week, Karaoke, IMax Theater
Tuesday-      "It Takes Two" Band, Karaoke, Spanky & Dino, Free Admission to Norton Museum
                                 
Wednesday– Ballroom & Latin Night, Signature's Got Talent, Networking, South Beach Wine & Food Fest, Theater, Karaoke
Thursday-   "Ghaleb" World Class Tenor, Museum's "Art After Dark",  Business Expo, SOBE Fest, Inner Circle Happy Hour Networking
Friday-    Joey Dale, Hockey & Heels, Joey & the Paradons
Saturday–    Paul Anthony Band, Melissa Manchester, Renaissance Festival, Italian Fest, Artigras, Legends in Brass, Bark After Dark, Polynesian Fest, Street Painting Fest 
Sunday-    The Academy Awards!  Boogie Shoes,  Clay Adams Country, 10K Race, Florida Inter-Generational Orchestra, Polo in Wellington
_______________________________________________________________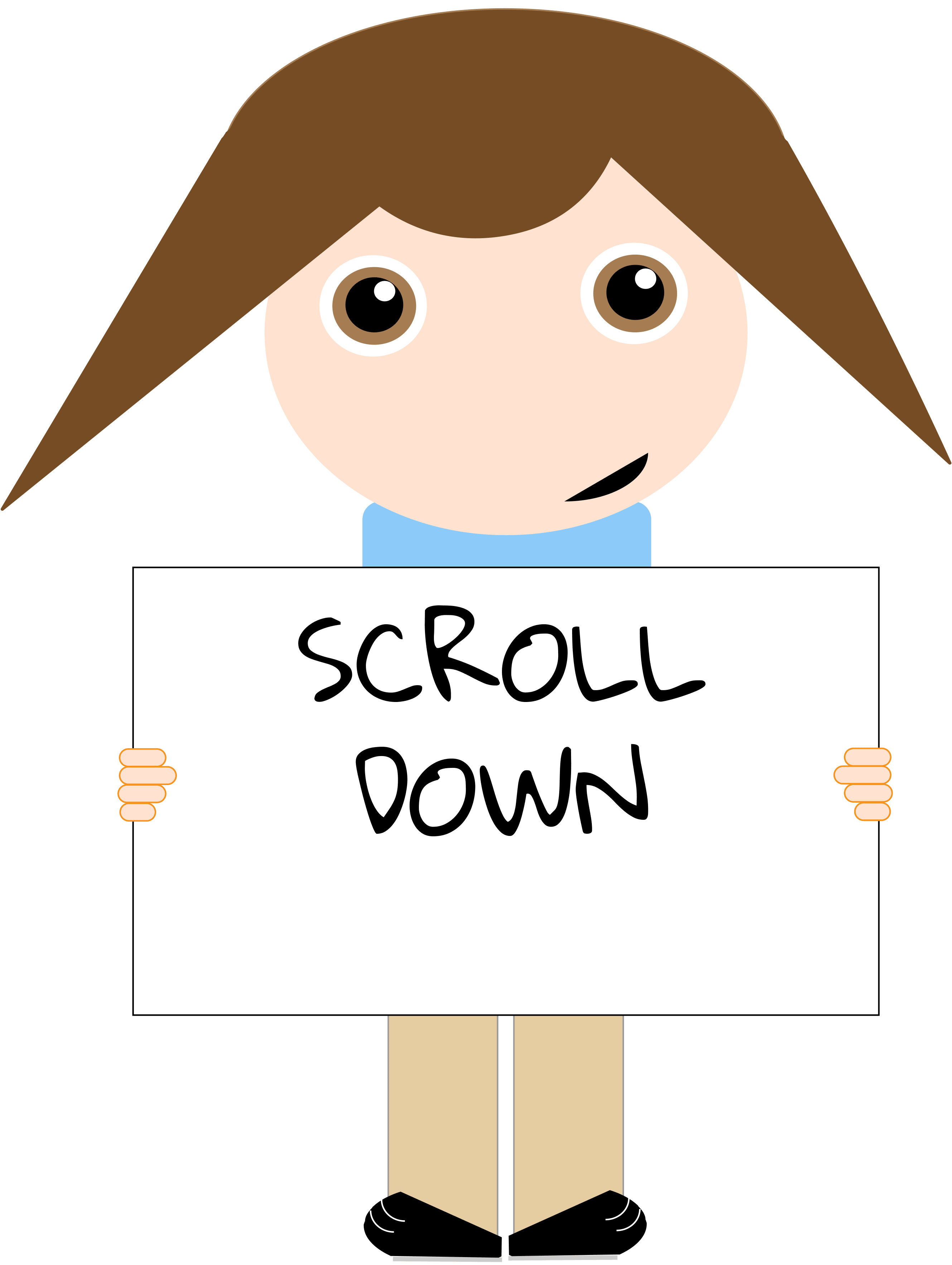 SAVE THESE DATES!

   

 

SAVE THE DATE:   NOW and Ongoing-February
Click Kravis.org to see what shows are coming!  
Carmen Jones on Feb. 20; Lang Lang, Piano on Feb. 21;  The Manhattan Transfer on Feb. 22; The Songs of Jerry Herman on Feb. 25 and 26, and more on their website (click below)…  
The Kravis Center, 701 Okeechobee Blvd. West Palm Beach- For upcoming shows, call 561-832-7469 or visit kravis.org.
Purchase tickets either at the Kravis Center Box Office at 701 Okeechobee Blvd., West Palm Beach or order tickets online through the Center's official website at kravis.org; or by phone at 561-832-7469 or 800-572-8471. 
______________________________________________________________
SAVE THE DATES: NOW and ONGOING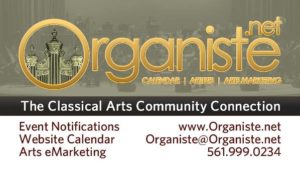 Organiste-Join the Arts Community-Concerts:  Jazz, Classical, El Piano Romantico (Romantic Piano), Chorale Sing-Alongs, more- Check out Organiste:  http://www.organiste.net/join-us
______________________________________________________________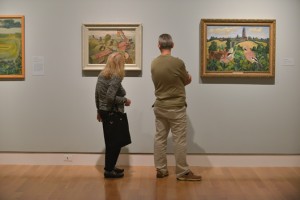 SAVE THE DATES:   NOW to December 2018
FREE ADMISSION: There's much to celebrate at the Norton this month: The Museum reopened on July 5 after a five-week hiatus to re-install galleries and prep for construction. And admission is FREE for all through December 2018! Be sure to visit the reinstalled galleries to view your favorite works in a new context. Also on view is a video installation by artist Mark Fox, Giverny: Journal of an Unseen Garden, that offers a new perspective of the lily ponds in Giverny, France that Claude Monet made famous in his paintings. Programs such as Art After Dark resume this week, and are free as well! Don't miss the French Horn Collective during the annual Bastille Day celebration on July 14. Scroll down for details. And welcome back!
For info. on Exhibitions, Programs, Tours, Art After Dark, Theater Lab (new), and more, CLICK HERE 
________________________________________________________________
SAVE THE DATE:  IMAX RE- OPENED AND IT'S BETTER THAN EVER!
The Museum of Discovery & Science IMAX Theater-For Info, Click HERE or www.MOD

S.org 
IMAX 3D- Located at 401  SW 2nd St. Fort Lauderdale-Phone:  954-713-0930
NOTE: The AutoNation IMAX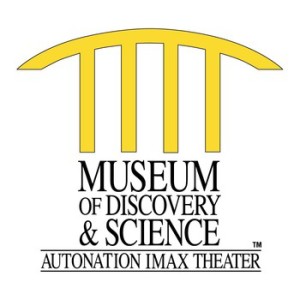 Theater was closed until 9/30/2016 to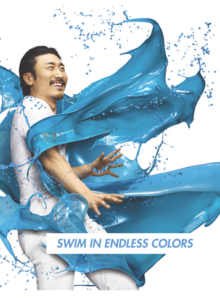 upgrade our projection and sound system to IMAX with 4K Laser; wait till you see the new IMAX with laser system!  Groundbreaking movie projection technology will transform the AutoNation IMAX 3D Theater experience into one of the most extraordinary theater experiences in the world.
Starting September 30, 2016, the AutoNation IMAX 3D Theater will be the only place in Florida, and one of only a few in the world, to offer 2D and 3D movies using the new IMAX WITH LASER system.  For current movie SHOW TIMES, CLICK HERE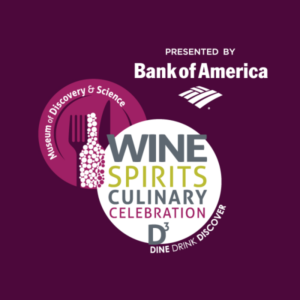 ALSO, SAVE THE DATE: April 7: 22nd Annual Bank of America Wine, Spirits and Culinary Celebration at the Museum-6:30 PM – 9:30 PM- For more info. SCROLL DOWN  or …
For info. and tickets, CLICK HERE
______________________________________________________________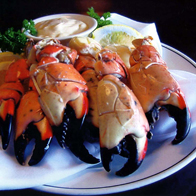 SAVE THE DATE:   NOW!
Stone Crab Season! Come and get 'em!  NOW till April, 2017
______________________________________________________________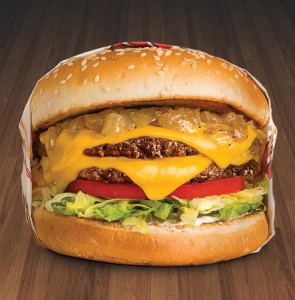 NEWS:   NOW!   New "Park Place" plaza Now Open in Boca!
New restaurants are open in the new plaza at 5560 N. Military Trail, Boca Raton:
The Habit Burger Grill and Rappy's Are Now Open Habit Burger opened its 5th Florida Location in Boca Raton (on December 21)-A leading consumer magazine named Habit Burger Grill the "Best Tasting Burger" in the nation out of 65 burger chains that were reviewed.  Known for its signature Charburger, The Habit offers only premium fresh, never frozen burgers seasoned with our proprietary spice blend, grilled over an open flame and cooked to order. For more information, visit www.habitburger.com. The Habit is also found on social media at www.facebook.com/habitburger, instagram.com/habitburgergrill, twitter.com/habitburger, www.youtube.com/habittube, and on snapchat @habitburger.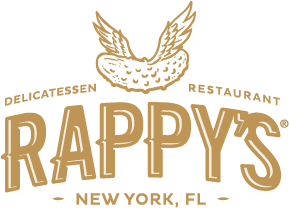 Also visit Chipolte and Fresh Market;  "Rappy's" Deli now open in the same new plaza, is by Burt Rapoport and his group. If you love deli fare, you'll enjoy fresh corned beef, pastrami, brisket, lox, baked knishes, cheese blintzes, potato latkes, kasha varnishkes, noodle kugle (pudding), stuffed cabbage and so many more of your favorite noshes. 
Opened January 11 in the same plaza:  The Fresh Market
________________________________________________________________
SAVE THE DATES:    February 22 to 26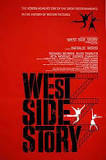 West Side Story-The Wick Theatre Presents the Enduring Classic West Side Story-This Season's Most Requested Production Has Already Been Extended-The Wick Theatre is thrilled to present the timeless and groundbreaking 1957 Broadway smash, West Side Story. Shakespeare's Romeo and Juliet is transported to modern-day New York City, as two young idealistic lovers find themselves caught between warring street gangs, the "American" Jets and the Puerto Rican Sharks. Their struggle to survive in a world of hate, violence and prejudice make it one of the most innovative, heart-wrenching and relevant

musicals of all-time. With a book by Arthur Laurents, music by Leonard Bernstein, lyrics by Stephen Sondheim and conception and choreography by Jerome Robbins, West Side Story has become an enduring classic renowned for its enduring social relevance, exhilarating dance moves and iconic songs including "Maria," "America," "Somewhere," "Tonight," and "I Feel Pretty." Thanks to high ticket demand, the show has already been extended one week. Audiences will enjoy this dynamic mix of drama, dance and music, which features a stellar cast and production team. The Wick Theatre is located at 7901 N. Federal Highway, Boca Raton-Matinees: Wed, Thurs, Sat, Sun 2pm; Evening Performances: Wed, Thurs, Fri, Sat 7:30 pm;  Tickets: $75 & $80, www.thewick.org or call 561-995-2333
______________________________________________________________
SAVE THE DATE: February 23 to 26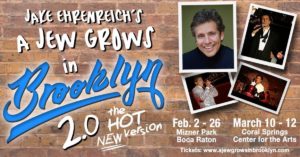 A Jew Grows in Brooklyn, 2.0; The Hot New Version–"Funny, Touching, Dazzling" (N. Y. Times); Jake Ehrenreich, playwright, author and academically recognized expert on Comedy, Catskills and the Holocaust, will present a completely updated version of his beloved autobiographical original comedy musical, A Jew Grows in Brooklyn, that had sold out shows on Broadway.  "You don't have to be Jewish or Brooklynish…Ehrenreich's showmanship is dazzling!"~ The New York Times  A Jew Grows in Brooklyn 2.0 will run until February 26 at the Mizner Park Cultural Arts Center, and then at the Coral Springs Center for the Arts March 10-12. Tickets range from $39 – $69 and may be purchased by phone at 877-238-5596 (for the Mizner Park Production) and 954-344-5990 (for the Coral Springs Center for the Arts production) or on line at www.ajewgrowsinbrooklyn.com   Group rates are available. Performances:Thurs: 3PM and 7:30 PM; Fri: 8 PM; Sat 3 PM and 8 PM; Sun 2 PM and 5:30 PM
__________________________________________________
SAVE THE DATE:   February 23 to 26
South Beach Wine and Food Festival-Tickets on sale, CLICK HERE (including seven events in Broward as part of the Taste Fort Lauderdale series)
__________________________________________________
SAVE THE DATE:   February 23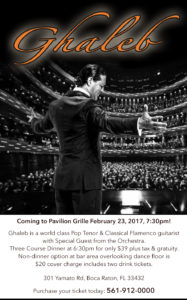 Ghaleb! World Class Tenor, Guitarist, Composer–At The Pavilion Grille-Singles! Join us to see this fabulous show-Ghaleb is a World Class Pop Tenor and Classical Flamenco Guitarist performing with special guest from the Miami Orchestra-Enjoy a 3 course dinner at 6:30pm for $39 plus tax and gratuity; A non-dinner option at the bar area is $20 cover charge including 2 drink tickets-Come sit at The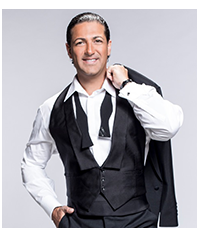 STEPPING OUT FLORIDA table FOR DINNER; You'll feel very comfortable and enjoy this spectacular performance. When you call for reservations, just say you would like to sit at THE STEPPING OUT FLORIDA -Singles Table!!! (Everyone coming for Dinner must Make a Reservation) -Three Course Dinner with choice of Beef, Chicken, Salmon or Vegetarian Option Call 561-912-0000 PavilionGrille.com  Dinner at 6:30pm; Showtime: 7:30pm JOIN US!  Music, Dinner, Dancing! 
________________________________________________
SAVE THE DATE:   March 2 to 12  

Festival of the Arts BOCA –See the 2017 lineup!  CLICK HERE!
20% Discount for Past Ticket Buyers! We are excited to offer a special discount for our past ticket buyers.  with code: PASTBUYER
T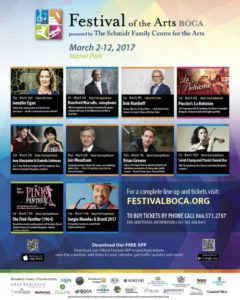 he 11th Annual Festival of the Arts Boca, South Florida's premiere literary and performing arts Festival, returns to the Mizner Park Amphitheater and the Mizner Park Cultural Arts Center presented by the Schmidt Family Centre for the Arts March 2 – 12, 2017. A world-class, multi-day cultural arts event, the Festival of the Arts BOCA brings the most sought after jazz artists, classical performers, and authors to South Florida while simultaneously cultivating the stars of tomorrow. Tickets range from $9.99 to $125 per person; For program details and ticket information visit: www.festivalboca.org  or call  866-571-ARTS (866-571-2787). Multi-event and full Festival packages are also available.
_________________________________________________
SAVE THE DATE:   March 9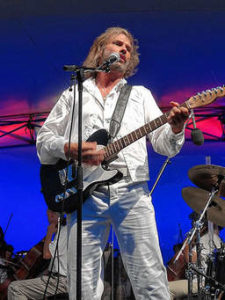 Stayin' Alive, Bee Gees Tribute-Stayin' Alive offers to their audiences the songs and sights of a full Bee Gees play list, featuring blockbusters such as "Night Fever," "Jive Talkin' ", "How Deep Is Your Love", "You Should Be Dancing", "Nights on Broadway", and "Stayin' Alive." In addition, the group sings the softer poetic ballads of the Brothers Gibb including "I Started a Joke", "Massachusetts", "Fanny Be Tender", "Words", and "To Love Somebody" among other great hits. Stayin' Alive is the largest and most definitive production of its kind, offering big screen video clips, photos and dazzling imagery. The show has played intimate settings as a six piece band and huge venues with a 62 piece orchestra. It is the quintessential tribute band to the Bee Gees, capturing the excitement of live performance and the tender subtleties of the human voice! At Coral Springs Center for the Arts-Tickets $28.62-$76.32 | www.coralspringscenterforthearts.com or call the box office at 954-344-5990344-5990
_________________________________________________
SAVE THE DATE:   March 9 to April 9
Guys and Dolls!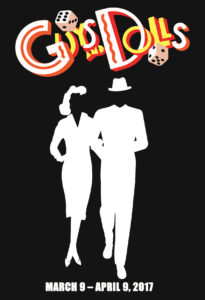 Gangsters, Gambling and Girls!
Considered the perfect musical comedy, Guys and Dolls won the Tony Award for Best Musical, ran for 1,200 performances on Broadway, and became an Oscar nominated film starring Marlon Brando and Frank Sinatra. You'll love the showstopping songs including: "Luck Be a Lady," "Sit Down, You're Rockin' the Boat," "Take Back Your Mink," "If I Were a Bell," and "I'll Know." About The Story: Set in Depression-era Times Square, Guys and Dolls is about a couple of big city gamblers and the women who love them. It tells the overlapping stories of high-roller Sky Masterson, who falls in love with mission worker Sarah Brown, and lovable rapscallion Nathan Detroit, engaged for 14 years to Miss Adelaide, a headliner at the Hot Box Club. Nathan runs a famous floating crap game, and an ongoing plot line involves his quest for a safe place for the game as Adelaide continues her quest to convince him to marry her. Meanwhile, Sarah, mistakenly believing that Sky set up an illegal game at the mission, tries to fight her affection for the charismatic crapshooter. Tickets are $75 & $80, www.thewick.org or call 561-995-2333. The Wick Theatre is located at 7901 North Federal Highway, Boca Raton.
______________________________________________
SAVE THE DATE:   March 11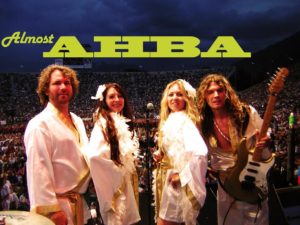 Almost Ahba-Tribute to ABBA–Almost AHBA recreates the magic and nostalgia of ABBA in a costumed, choreographed and interactive audience experience. Boasting a sound-a- like performance of intricate harmonies and top notch musicianship, they truly live up to their Almost AHBA name. Formed in 1996, they are the longest running North American Tribute to the Swedish super group and have toured 11 countries., performing for audiences as large as 50,000!  This dynamic show features all the songs performed in the hit musical Mamma Mia!  Almost AHBA was chosen by Universal Studios/NBC to perform at the release of Mamma Mia! At the Aventura Arts and Cultural Center-Tickets $40-$45 | www.aventuracenter.org or call the box office at 305-466- 8002
____________________________________________________________
SAVE THE DATE:   March 18 & 19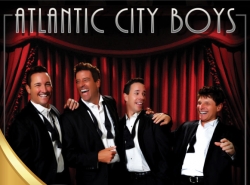 The Atlantic City Boys–Don't miss these four dynamic lead singers who have wowed audiences at Las Vegas, Walt Disney World, and of course, Atlantic City! "Oh What a Night", "Sherry Baby", "Walk Like a Man", "Big Girl's Don't Cry", are just four electrifying Broadway smash hits that bring this non-stop energy, incredibly talented group performs. Lending their world class vocals to the rock-n-roll harmonies of the 60's , the Atlantic City Boys will have you reliving the smooth street corner harmonies and non-stop hits of one of the world's most memorable singing sensation groups of all time. These four talented, dynamic male lead vocalists, backed by an equally accomplished live band, will take you on an exhilarating musical trip down memory lane that you will never forget! 8pm to 10pm-At the Boca Black Box-8221 Glades Road #10-Boca Raton,FL 33434-Tickets are $35 and $45-Phone:561-483-9036 or www.BocaBlackBox.com
__________________________________________________________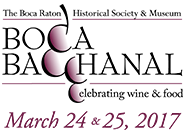 SAVE THE DATE:   March 24 & 25
The fabulous Boca Bacchanal—Indulge in a weekend of fine wine, food and Luxury! for more info, CLICK HERE
The "Bacchanalia" in Mizner Park on March 25 is Boca Raton's best Wine & Food Festival!  (2 tickets for Bacchanalia on Saturday, March 25, 2017 from 7:00 – 11:00 p.m.is $125 per ticket);   2017 Boca Bacchanal Patron Weekend – Includes 2 tickets to the Vintner Dinners (Friday, March 24, 2017) & 2 tickets to Bacchanalia (Saturday, March 25, 2017, 7:00 – 11:00 p.m.). Vintner Dinner Options TBD at Bacchus Beckons at total of $900; Tickets will sell out so get them NOW at BocaBacchanal.com
Tickets will sell out so get them NOW at BocaBacchanal.com
______________________________________________________________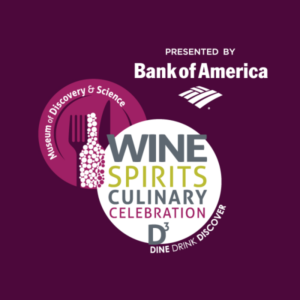 SAVE THE DATE: April 7
The 22nd Annual Bank of America Wine, Spirits and Culinary Celebration at the Museum-6:30 PM – 9:30 PM- The Grand Tasting will take place from 6:30 p.m. to 9:30 p.m. and highlight over 40 South Florida premier restaurants, an array of wine and spirits, assortment of craft beers and a silent auction. Event highlights include tastings from South Florida's leading restaurants and a vast array of wines and spirits from around the world, courtesy of beverage sponsor Southern Wine and Spirits.
There will also be an assortment of craft beers to taste, amazing prizes in the silent auction and a complimentary Riedel wine glass for every guest.
This will be followed by the ultra-chic After-Party Lounge where all guests can continue to enjoy additional culinary delights from the After-Party restaurant partners and dance under the stars. The After-Party will take place from 8 p.m. to 10:30 p.m. in the MODS atrium.
Held at The Museum of Discovery and Science-401 SW 2nd Street-
Ft. Lauderdale, FL 33312-Phone: 954-713-0918; For more info. and tickets, CLICK HERE
______________________________________________________________
LOOK UP THERE ON

THE RIGHT SIDE

OF THIS PAGE!)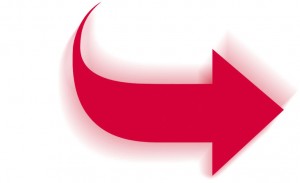 Check out the 'DIRECTORY LIST" and BOXES up there on your right- MORE  Information there for you!
                                                                                                   
______________________________________________________________
                                                     BEST OF….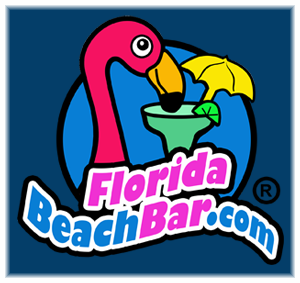 Want to know the TOP 10 Florida BEACH BARS?  Click on "HAPPY HOUR" at the top of the page—see "Happy Hour' up on the "Navigation Bar"?        Or just  CLICK HERE
Want to know one of the TOP Deli's / Italian Markets?   Check out GUIDO'S MEAT MARKET-
So what makes this market so different from others? GUIDO!  …..But read my review anyway, submitted to Yelp: To: Dominic Guido: I had heard that if you love Prosciutto di Parma, this is the place to go. OMG! It was delicate and cut "like buttah." Dominic Guido was so hospitable… while I was waiting for someone—he gave me slices of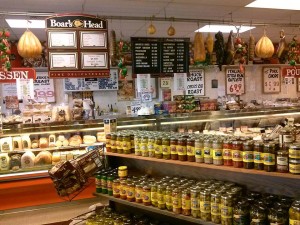 Prosciutto to taste, as well as other meats and his homemade bread. He's a character-–and a generous one at that. I'll be back for another Prosciutto fix soon!
P.S. I also made the Pasta a la Vodka recipe he verbalized to me—loved it! And I used HIS Prosciutto in it, as he had recommended. Thank you so much for a fun tasting experience at your store!
P.S. Worth the drive!  Come in and experience "old fashioned service!
P.S  If you aren't married to an Italian, there's always Guido's! 
__________________________________________________________
News!         HotNews!         RESTAURANTS!     (scroll down to see those that are OPEN & CLOSED)
______________________________________________________________

Muddy Waters Restaurant- 2237 W. Hillsboro Blvd, Deerfield Beach 33442
 Phone: 954-428-6577 or www.MuddyWatersRestaurant.com
The Best Karaoke on  Thursdays!
Weekly Email Deal: 
Bring In A Guest, Receive 20% OFF an Appetizer! All Week With This Email!!! (Regular priced menu items only-Not valid with Lunch Express, Early Bird, Happy Hour, or Clams & Oysters, Specials or Market Priced Items)-Just print this ad and present it-Valid only Monday-Sunday, 2/20/17 to 2/26/17-(Must present this printed email-One discount per email address per table-No multiple copies; One time use-No Reward Card points will be applied with discount; cannot be combined with other offers, coupons, Reward Points or discounts.)    $7.99 Lunch Specials Mon-Fri, 11am to 2pm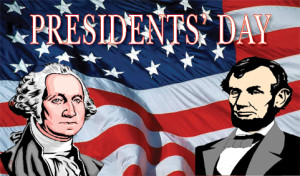 Presidents Day Today-Monday, Feb. 20–Wear Red, White & Blue and take 10% off your check!
Scavenger Hunt- Join our Google Scavenger Hunt-There will be one winner of a FREE appetizer or drink-For the Virtual Tour, Click here
Calling All Pokemon Trainers: We are a Pokestop! Every 5 minutes, you can spin a PokeStop which generates more items such as Poke Balls and potions, or you can drop a Lure and attract Pokemon. The more time spent here, the more items you can acquire!!! Fun for the whole family while enjoying the best food and drinks in South Florida!
Tuesday Kids Eat Free-Bring the family to Muddy's every Tuesday from 6pm-9pm and receive one FREE kids meal for every adult in your party!!! Valid for kids menu items only.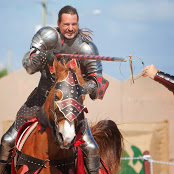 Discounted Renaissance Festival Tickets: Muddy Waters offers discounted Renaissance Festival tickets here ($19 in instead of $21 at the gate)  It runs every weekend until March 26 (at quiet Waters Park off Powerline.) We also offer a discount for our guests who bring in their ticket stubs after going to the festival. (Plus, we offer all the employees of the festival discounts as long as they are working in the area and bring their employee ID!)
Sports! Come Watch Your Games at JByrd's Muddy Waters on our 22 HD TV's!!! Let Us Cater Your Game Day House Party or Pick It Up Here for Takeout!  Never Miss A Game Again!!!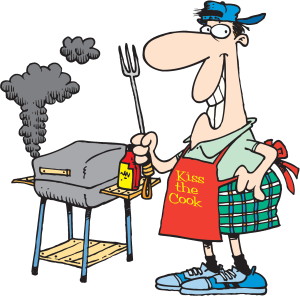 BBQ!  March 4 –  Try our delicious homemade BBQ selections from 11am-   A new theme every month- Drink Specials ALL DAY; Try our Specialty Rum Runners!     (No Reward Points, Coupons, or Discounts with this menu)- Check out these Chef Specials: Fall-Off-The-Bone St. Louis Ribs, The (Always Favorite)

Whole Beer Can Chicken, Half BBQ Chicken (You're gonna wish you got the whole thing!), Grilled Sausage, Peppers & Onions Hoagie, Fresh Grilled Corn on the Cob-All served with Potato Salad and our 5 Bean Supreme

Monday T-Shirt Special: Get a FREE DRINK of your choice when you wear a Muddy's T-shirt or retail item during your entire visit (on Mondays only-Domestic bottles, domestic drafts, well drinks, call drinks and house wines only. No premium drinks)  
Kids Eat Free At Muddy's!  Bring the family to Muddy's every Tuesday for this exclusive offer!!!
P.S. Happy Hour (called "Havoc Hour" here!) Tuesdays -Saturdays from 4pm to 7pm; on Sundays and Mondays from 4pm to close)   with 1/2 off select cocktails and house wine; $2.50 select Draft pints & Domestic bottles-Home of the .75 cent raw clams and oysters!
Enjoy our Pet-Friendly Tropical Patio Seating with misters to keep you cool in the Florida heat!!!
I love this place!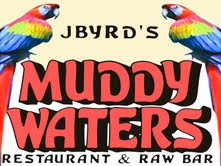 2237 W Hillsboro Blvd,,  Deerfield Beach, FL   954-428-6577    -OPEN 7 DAYS A WEEK  Kitchen Hours: Sunday to Wednesday 11am-10pm, Thursday to Saturday: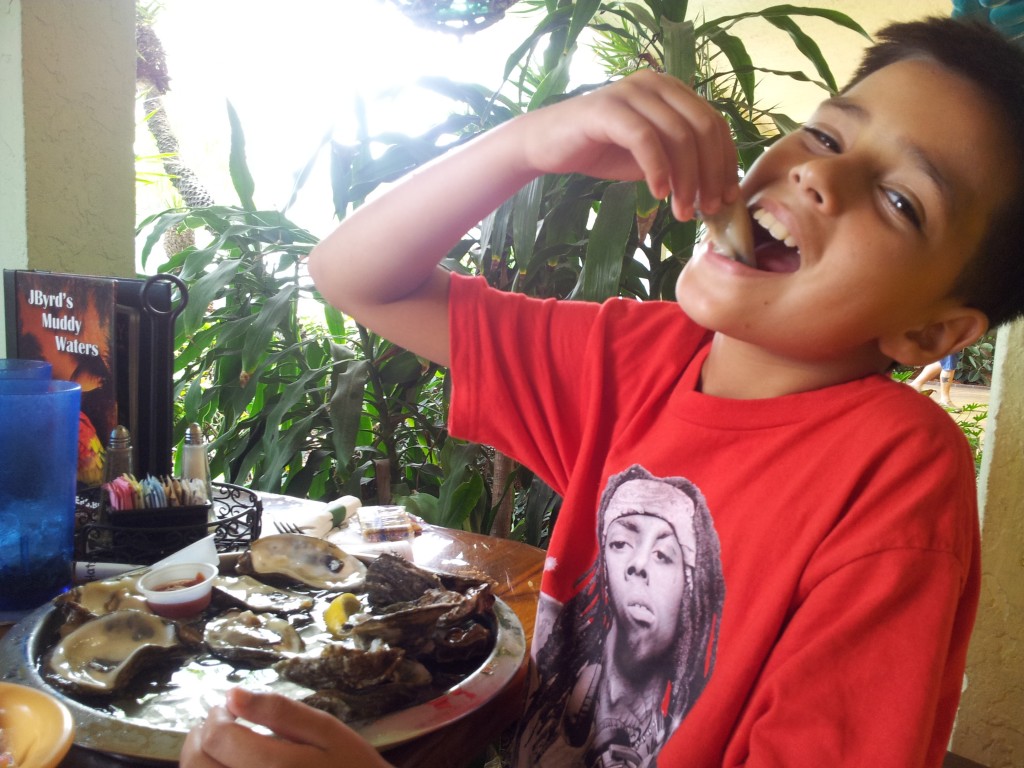 11am- 11pm    muddywatersrestaurant.com
P.S.  Even 8 year old "Mateo" enjoys the 75 cent oysters and clams on the half shell!! ALL DAY-EVERYDAY!
____________________________________________________________

NEWS:  Dating, Romance and Companionship Website for Single Boomers & Seniors age 50+ now provides Date-Coaching. The site is created BY Seniors, FOR Seniors. Click here: http://50plusconnects.com/
____________________________________________________________
Something New: Wealth in Wine! (Delivers To Your Door)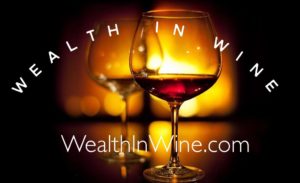 This is the hottest wine club to hit S. Florida and it promises to be the largest soon in the U.S.  The club brings wines from over 2,000 boutique vineyards all over the world, for example, Argentina, Spain, Italy, and, of course, Napa Valley in California and delivers right to your door.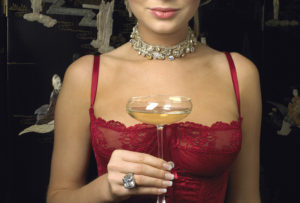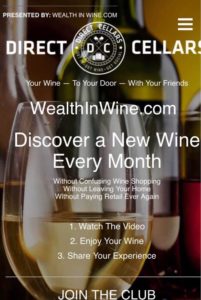 The company is partnered with a charitable foundation. Call us about doing a complimentary wine-tasting at your office, gallery, spa, car dealership, etc. Become a wine club member and enjoy the wines OR make $ in a new career….Check it out!
CLICK HERE: WealthInWine.com     &      CLICK HERE  
Get in-Get Wine-Get Social
Contact:  JP  at 561-305-5829 or jparsons38@comcast.net
_______________________________________________________________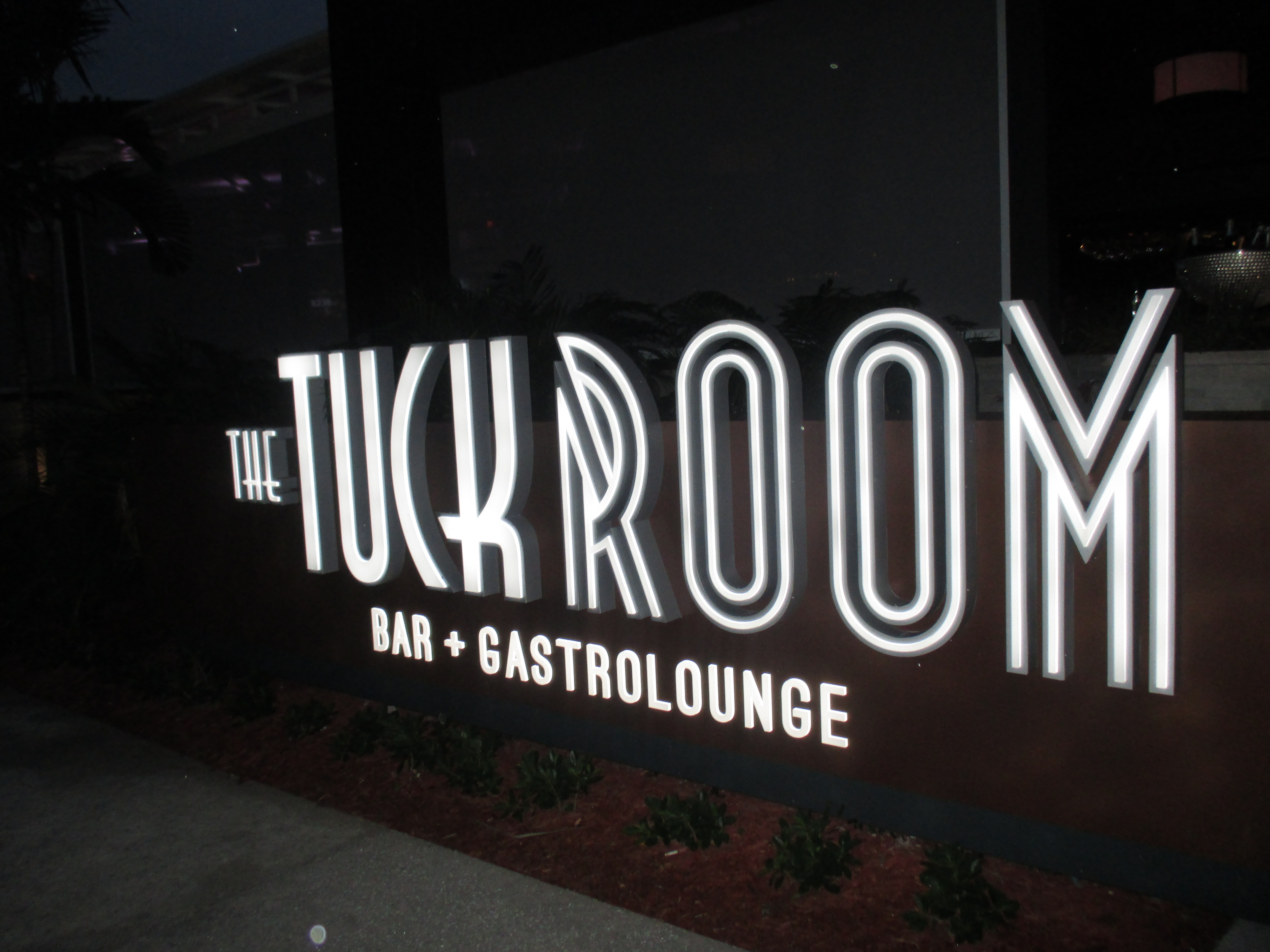 FEATURED RESTAURANT:  THE TUCK ROOM
This is a guaranteed jaw-dropping experience from the moment you enter Miami's new drinking den and intimate gastro lounge. You're in for a treat of delicious bites and also extraordinary sips thanks to Adam Seger,  Tuck Room's Master Barman and rated Top Three Mixologist in the country by Playboy Magazine. Have you tried a drink made with liquid nitrogen yet?  How about a Tuck Mojito made with read sugar cane juice squeezed as you watch?   The Tuck Room is "tucked away" inside the iPic Theater but it's not what you think—it's more…it's separate and with gorgeous decor (think "Tanzy" in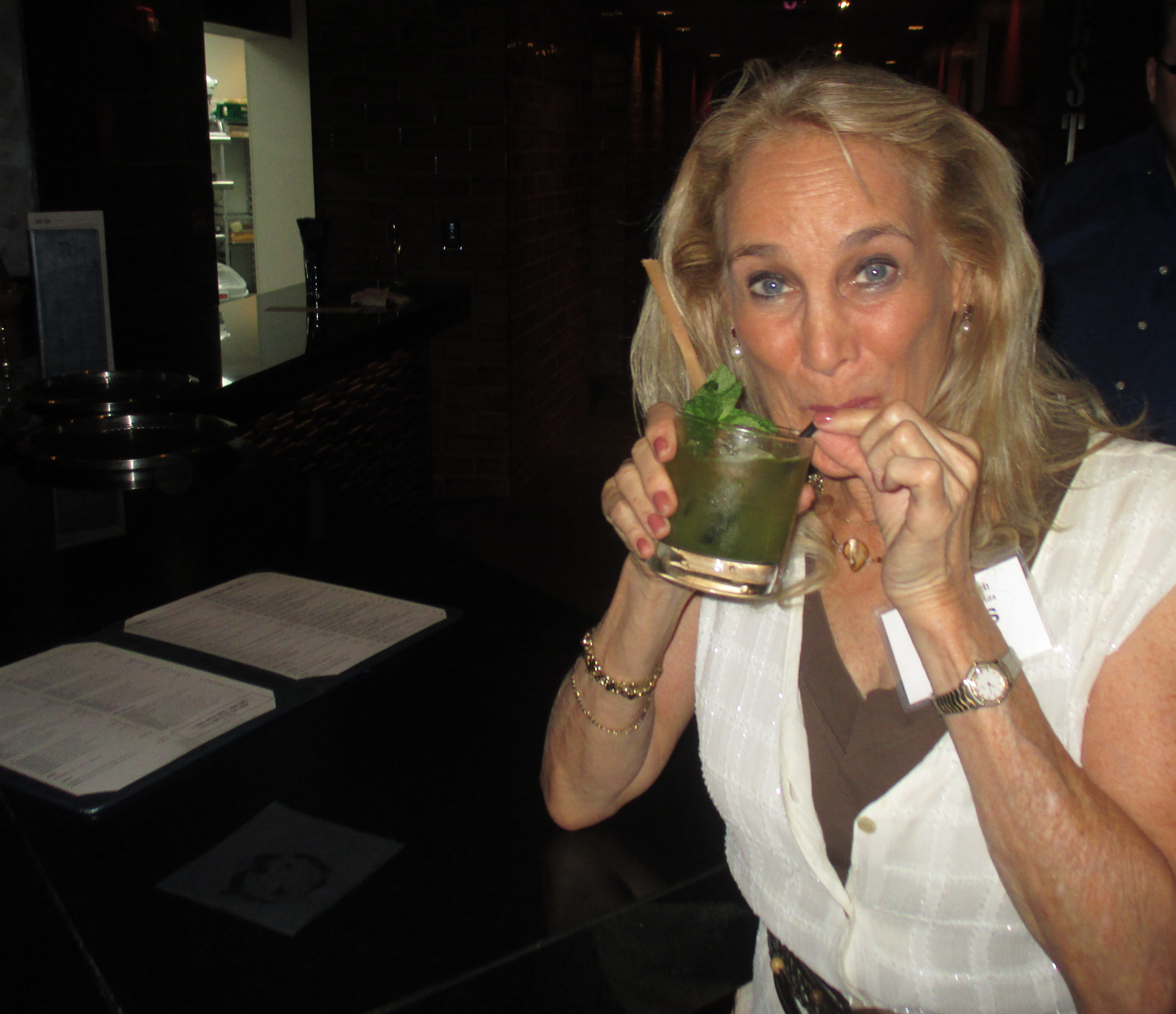 the iPic in Boca.)  This place is intimate and chic, classy and seductive, unique and fun. Stop in for Happy Hour or have some sharable plates and handcrafted cocktails before of after the movies, or just to try it.  Cheers!    
The Tuck Room is located at 3701 NE 163rd Street at the Intracoastal mall in North Miami Beach.  Call 786-563-7061 to make a reservation- For more info:   www.TheTuckRoom.com
______________________________________________________________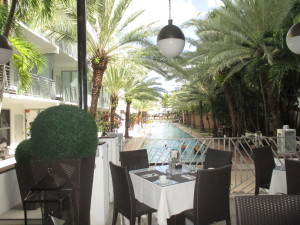 FEATURED RESTAURANT:  CABARET BRUNCH AT THE NATIONAL HOTEL in Miami Beach  
"Life is a Cabaret!" That's what you'll be singing after you experience "Jazz Brunch" at the National Hotel in Miami Beach. Wherever you live in South Florida,that is, regardless of your distance from South Beach, it's worth the drive. Why? Because you will have a unique experience that tantalizes all your senses: you'll see the exquisite $12 million renovations to an historic hotel treasure; you'll smell and taste an elaborate brunch buffet of fresh, gourmets foods while listening to amazing Broadway quality voices as you dine—-and here's the fun part: it's your servers and bartenders up there belting out the tunes!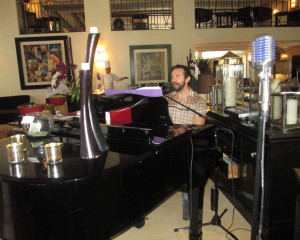 READ THE Restaurant Review: CLICK HERE
And check out 25 photos on Stepping Out Florida's Facebook page! CLICK HERE
National Hotel-1677 Collins Avenue- Miami Beach, FL 33139   Phone:305-423-7211   www.NationalHotel.com
______________________________________________________________
FEATURED RESTAURANT:   CAFE PRIMA PASTA in Miami Beach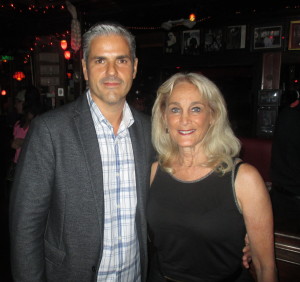 OMG!  Nirvana food! Impeccable service! The trendy decor! The New York Times rated Best South Florida Happy Hour! No wonder this legendary restaurant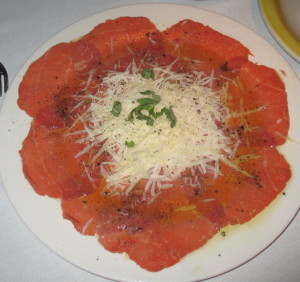 has thrived for 22 years and attracts celebrities like Matt Damon, Lenny Kravitz and Dwayne Wade.  Go there once and it's guaranteed that you won't stop thinking about it till you get back there again– but be sure to make reservations!  Everything at this place is, seriously, perfect! (Even the Gen. Mgr., Giuseppe, (right) is movie-star gorgeous! LOL)  
Read my Restaurant Review:  CLICK HERE      
And check out 25 photos on Stepping Out Florida's Facebook page! CLICK HERE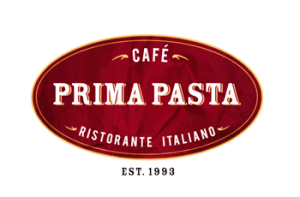 Café Prima Pasta-414 71st Street-Miami Beach, FL 33141 Phone:  305-867-0106
______________________________________________________________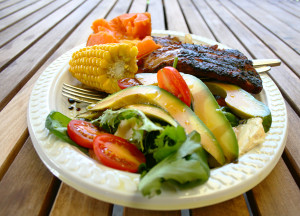 NEW!!  Dorit's Home Cooking!
No time?  Tired?     Don't Know How To Cook?
Don't Want To Cook?
NO PROBLEM!!   She'll Take Care of it ALL for You;   
(35 years Home Cooking) Her cooking is Healthy & Delicious:
Kosher, Gluten-Free, Low Sodium, Low Fat, No Preservatives
Give her your menu ideas and she'll bring it to you all ready to eat
or ….she'll shop it and cook it at your place.
REASONABLE RATES;   CONVENIENT SERVICE:    SHE MAKES LIFE EASY AND TASTY!  WHY NOT GIVE IT A TRY!   Call "Dorit":   561-809-8753
______________________________________________________________
                                     

RESTAURANT NEWS:
 SEE ALL THE NEW RESTAURANTS! CLICK HERE: 
OPENINGS:
Bolay, The bowl restaurant in Boca opened in the former Voodoo BBQ & Grill space in the Polo Club Shoppes & in Palm Beach Gardens, Bolay is at 3333 Northlake Blvd.; The "nutrient dense super food bowl restaurant" features a DIY (Do-It-Yourself) menu. You choose a base (for example, noodles or quinoa), then add vegetables and a protein (such as tuna or chicken) and then a sauce. The options are endless.  At 5030 Champion Blvd- Boca Raton FL 33496 Phone: 561-609-1781   Visit:  www.EatBolay.com
B Square Burgers & Booze, 1021 E. Las OIas Blvd., Fort Lauderdale, is dishing up trendy burgers, wings and hot dogs, including an American Kobe beef wiener going for $17.95
Bubbles + Pearls, a raw bar featuring Champagne and other beverages, is shucking it up at 2037 Wilton Drive in Wilton Manors. It is the first venture for Josie Smith Malave, another former "'Top Chef" contestant.
Che- (in the former Hudson location in Delray)- This is the first U.S. restaurant in the brand Che (on the Intracoastal at 900 E. Atlantic Avenue); this will be the 16th Che, a steakhouse and international restaurant, with dishes inspired by Argentina and Spain. 
Clayton Carnes' Cholo Soy Cucina- Opened on South Dixie Highway in West Palm Beach. Carnes just won the latest big Food Network "Cutthroat Chefs" competition.
Dal Cantadino Trattoria, 2775 E. Oakland Blvd. in Fort Lauderdale
Fi'lia- 1300 S. Miami Ave., Miami, in the SLS Brickell Hotel, opened by famed Miami chef, Michael Schwartz
Fresh Market- in Boca opened in the Park Place development on North Military Trail between Yamato Road and Clintmore-The Boca market will be the 43rd in Florida for the North Carolina-based upscale grocer, known for its extensive array of prepared foods and fresh produce, and variety of gourmet food products. The other Boca Fresh Market is on West Camino Real.
Habit Burger–Opened December 21, 2016 in Boca- This is the fifth Florida Habit Burger Grill. A leading consumer magazine named Habit Burger Grill the "Best Tasting Burger" in the nation out of 65 burger chains that were reviewed. Located at 5560 N. Military Trail, between Yamato Rd. & Clintmore, Boca Raton
Il Posto Ristorante- 4525 Hollywood Blvd., a cute little place run by a charming couple with very good food and a tricky parking lot 
Junior's–Deli from NY (in the former Ruby Tuesdays location in Mizner Park)-–CLICK HERE
Kitchen & Public House-Lindsay Autry, a "Top Chef" finalist and Michelle Bernstein protégé, cooks up a mélange of American, Floridian and Mediterranean cuisine at The Regional Kitchen & Public House in CityPlace in West Palm Beach (At 701 S. Rosemary, on Okeechobee Boulevard in CityPlace -561-557-6460) 
Nisi, a modern Greek restaurant from chef Joshua Wahler and manager Andy Tsavos, who teamed at Estiatorio Milos in Miami Beach, has opened at 3330 E. Oakland Park Blvd., in Fort Lauderdale …
Pesce & Pasta, 2022 Hollywood Blvd., Hollywood (which opened in the spot formerly occupied by the ill-named FACE.)
Rappy's Deli at Park Place in Boca Raton, the new retail development  on Military Trail, between Yamato Road and Clint Moore Road- Owner Burt Rapoport says Rappy's Deli will be a modern spin on the classic Jewish style deli, serving breakfast, lunch, dinner and cocktails. It also will offer take out and catering, he said. (Restaurants in the Rapoport Group include: Henry's on Jog Road in Delray Beach, Deck 84 on the Intracoastal in Delray Beach, and Burt & Max's and Apeiro, both in the Delray Marketplace) 
The Regional Kitchen & Public House, with celebrity Chef Lindsay Autry- due to open at 651 Okeechobee Blvd., West Palm Beach.
Rubio's Coastal Grille– at 1535 N. Federal Hwy. in Ft. Lauderdale and at the Promenade shops in Coconut Creek, 4425 Lyons Road-Originally opened in San Diego which Ralph Rubio started as a single stand in 1983 and has grown into a national chain. Rubio discovered the fish taco on a trip to Mexico, and brought it to the United States. His original is a classic, beer-battered Alaskan Pollock served on a soft corn tortilla with shredded cabbage, salsa and white sauce.
Ruggero's, 2701 E. Oakland Park Blvd. in Fort Lauderdale
OPEN:  (alphabetically)
Baba Ghanouj, Davie; Bake Shack, Dania Beach; Blue Bar Grill, Hallandale Beach; Bolay, Royal Palm Beach; The Burning Oak, Fort Lauderdale; Cantina Max, Boca Raton; Cena Modern Italian Restaurant, Delray Beach;  The Chickpea, Boynton Beach; Choices Cafe, Weston; Crepe Cafe, Boca Raton;  Dorrian's Red Hand, West Palm Beach;  Ends Meat, Hollywood;  First Watch, West Palm Beach; Fresh Kitchen, Boca Raton;  Gandhi's, Lake Worth; Grilled Cheese Gallery, West Palm Beach; Hurricane BTW, Ft.Lauderdale; I Heart Mac & Cheese, Ft. Lauderdale; Jardin, West Palm Beach; Juice Papi, West Palm Beach; La Frutera Garden Bar, Wilton Manors; New York Grilled Cheese Co, Boca Raton; OoFusin, Lake Worth; Paneterie, Delray Beach; The Parisian Restaurant & Wine Bar, Jupiter; Pete's Place, Coral Springs;   Pincho Factory, Pembroke Pines;  RiceUp Asian Kitchen, Weston; Roasting Buddies, Pembroke Pines; Saxon, Boynton Beach; Sicilian Oven, Plantation; Sons & Daughters Farm & Winery, Lake Worth; Sweet Tooth Shavery, Davie;  Thai Haru, West Palm Beach; Tijuana Flats, West Palm Beach;  Tijuana Taxi Co., Deerfield Beach;  Tucker Dukes Lunchbox, Boca Raton; Vivace Gourmet Pizza & Pasta, Plantation; What the Pho, Pinecrest; Wine Story, Hollywood; Your Greek Cousin, West Palm Beach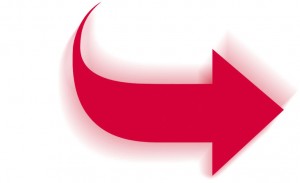 For More Details, Click on the "THE LATEST IN RESTAURANTS" Go to The Boxes up above, on your right or CLICK HERE 
CLOSED:    (alphabetically)
Carousel BBQ, Deerfield Beach; Dapur Asian Tapas and Lounge, Fort Lauderdale; The Filling Station and Garage Bar, Fort Lauderdale; Fork & Balls on Las Olas in Ft. Lauderdale; Hickory Sticks BBQ, Plantation; Hudson, Delray Beach;  Knucklehead Burgers, Davie; Meatball Room, Boca; Oaki Steakhouse, Oakland Park;   Sweet Tomatoes, Plantation; Tap Global Beer Collection, Delray Beach
 ________________________________________________________
OUR TICKET GIVEAWAYS….SO FAR…
STEPPING OUT FLORIDA has given away tickets to 
Sisters of Swing, Kick'in It Country, The Last 5 years, Waist Watchers Musical and a Free Month Gym Membership to Michael's Gym in Boca!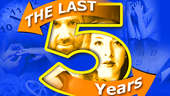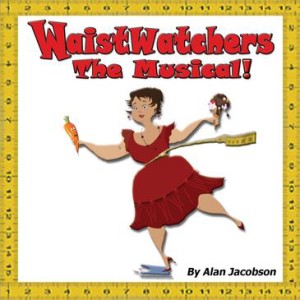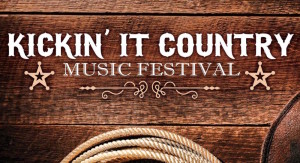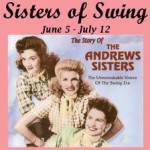 AND WE HAVE GIVEN AWAY MORE!
To Enigma Haunt ; we also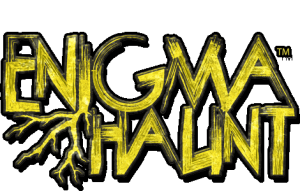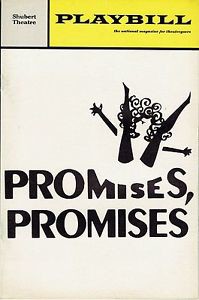 gave away 3 pair of tickets to the musical, "Promises, Promises",  to "Young Frankenstein",  to "Dial M for Murder" at the Stage Door Theater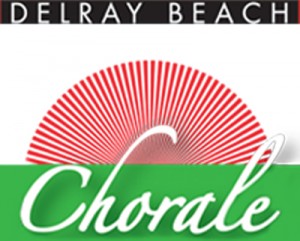 To"4 Ever 50's" , to the Delray Beach Chorale , to the play "Sex With Strangers" which played at the Arts Garage, to the Palm Beach Improv for their show "Full Throttle" Comedy.
We also gave away 2 pair of tickets to 'What's New Pussycat?" and to "Baby Boom Baby'—Congratulations to all the winners!
THANK YOU to the many readers who are entering the contests. We are going to be giving away MORE FREE tickets so just watch for our emails! Please continue to use and enjoy Stepping Out Florida and share with friends!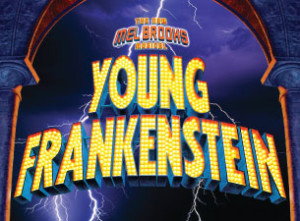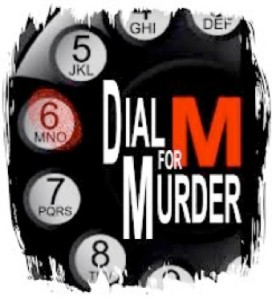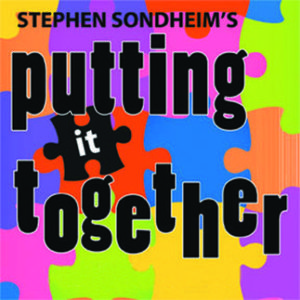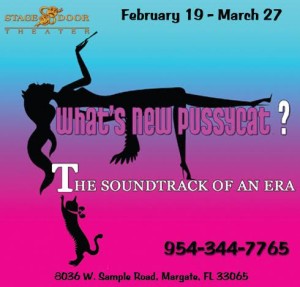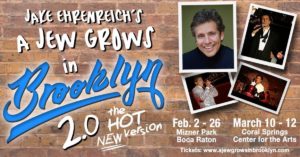 ______________________________________________________________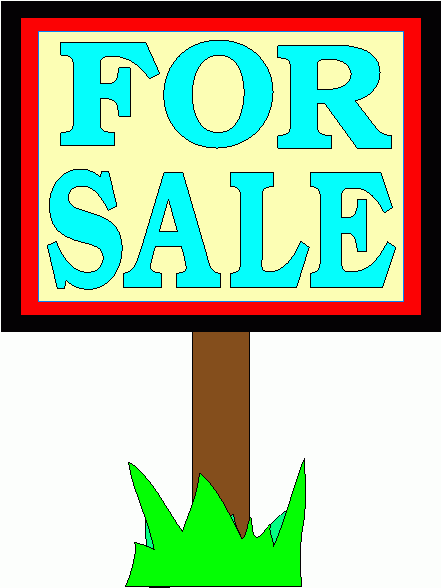 STEPPING OUT FLORIDA'S LIST
NOT CRAIG'S LIST!     NOT ANGIE'S LIST!

 
W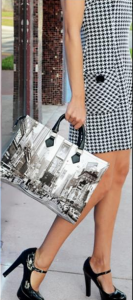 HAT'S NEW ON SALE?  
Check out THE BEST:  CLICK HERE
BEST Artist, BEST Handbags, BEST Painter, BEST Realtor, BEST Masseuse, and more!
(Also, CHECK OUT THE ITALIAN AND ALSO VINTAGE DESIGNER
HANDBAGS- AT GREAT PRICES) ….
AND MUCH MORE!
_________________________________________________________
NOTE:
CHECK FACEBOOK FOR ALL OF OUR EVENT PHOTOS!
AND PLEASE "LIKE" OUR FAN PAGE!  CLICK HERE!
_________________________________________________________
JOBS-Networking, Job Boards, Job Fairs

NEW!  See the new BREAKAST NETWORKING locations: CLICK HERE:
http://www.steppingoutflorida.com/networking
JOB OPENINGS:

Banko Cantina, (bankocantina.com) is hiring. Seeking people in the restaurant industry who are looking for a position, read this:
Join our team!  Banko Cantina, 114 S. Olive in West Palm Beach, is hiring for all front of house and back of house positions: servers, bartenders, bar backs, hostess, line cooks, dishwashers. Stop by anytime to the restaurant or email your resume to seth@bankocantina.com
JOB OPENINGS:
Musicians Wanted: The American Legion Symphonic Band of Fort Lauderdale will be accepting new members during the month of April, 2016.  There are openings for clarinet, percussion, french horn, bassoon, euphonium and tuba.  Join us and play some challenging and fun music!  Rehearsals are held every

Wednesday

from

7pm to 9pm

at American Legion Post 222 in Oakland Park.  For more information, call

 Jim: 954-647-0700 

Or check out the website at www.legionband.org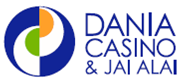 JOB OPENINGS:
The Casino at Dania Beach

 is open and hiring for all positions. That includes entertainment talent, casino hosts, food and beverage managers, housekeeping managers and personnel, cage cashiers, slot auditors, attendants and technicians, cocktail waiters and bartenders, poker dealers, security and surveillance.  The casino plans to re-opn in early 2016 with slots, poker, live ai-alai, entertainment and dining.  For info     www.DaniaCasino.com 
JOB OPENINGS: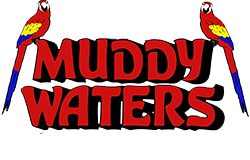 Muddy Waters Restaurant- NOW HIRING: Low to Mid-Level Managers-Come in and apply before 11am or after 2pm.-2237 W Hillsboro Blvd.- Deerfield Beach, FL 33442 Phone:  954-428-6577    visit: www.MuddyWatersRestaurant.com 
JOB OPENINGS:
   Photographer's Assistant-Accompany photographer on photo shoots and carefully write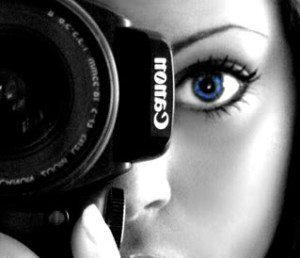 down names of guests in each photo shot. Pay is $10 an hour; The majority of jobs are just for 1 or 2 hours and are held in Boca.   Contact: Janis at email@photosbyJanis.com
_________________________________________
Boca Resto Lounge is hiring all positions: servers, bartenders and kitchen staff, apply in person Tuesday through Friday between 3- 6 PM; At 3360 N. Federal Highway, Boca Raton -1/4 mile south of Spanish River Boulevard on the east side of Federal highway. Directly next-door to Santos buffet
 _________________________________________________
JOBS FOR KIDS!
Do you know a middle or high school student, age 11-18, who is interested in starting his own business – but has no idea on how to get the ball rolling? If so we're here to help.  The Boca Chamber's Golden Bell Education Foundation's Young Entrepreneurs Academy, or YEA! is now accepting nominations and applications for the 2015-2016 academic year. Applications are accepted, and student interviews are conducted, on a rolling basis. YEA! will grant admission to a maximum of twenty four students annually. Applications for the 2015-2016 academic year will be accepted until the class cap is achieved.    Click Here to download the online application. For more information please visit www.bocachamber.com, or call the Program Manager Sonya Deros, at (561) 395-4433 ext. 232.
_________________________________________________________
                          

  SPORTS!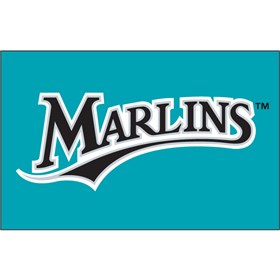 SAVE THE DATES: Marlins  2017 Schedule: CLICK HERE
CLICK HERE   and CLICK HERE          FOR OTHER TICKET SPECIALS, CLICK HERE
_______________________________________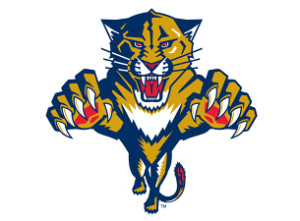 SAVE THE DATES:   Florida Panthers 2017  Schedule: CLICK HERE
MORE INFO:  http://panthers.nhl.com/ or    www.FloridaPanthers.com
At BB&T Center-1 Panther Parkway-Sunrise, FL 33323    954-835-7000
______________________________________________________________
SAVE THE DATES:   Miami Dolphins 2017  Schedule: CLICK HERE

The  schedule:   www.MiamiDolphins.com
______________________________________________________________
SAVE THE DATES:   Miami Heat  2017 Schedule: CLICK HERE               
______________________________________________________________
                               

FREEBIES!
 

____________________________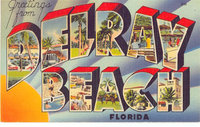 Delray was just named the Most Fun Town in America by Rand McNally and USA Today!  CLICK HERE: http://www.visitflorida.com/insiders/beaches_and_adventure/action.blog/7239-rand-mcnally–usa-today-name-delray-beach-most-fun-small-town-in-america)
Do you like to party in Delray Beach?  Click here for Delray calendar & scroll down for specials: CLICK HERE
_________________________________________________________
Like West Palm Beach? Have you visited Downtown West Palm Beach lately?                       
Well, what are you waiting for? There are 10 new dining spots and plenty of new retail shops that are waiting for you! Not convinced yet? The 200 block of Clematis St. recently won 4 out of the 9 categories in The Miami Herald's "Best Block in South Florida" competition. Pretty big deal! Come see what Clematis St. and the entire Downtown has for you. Visit WPBGO.com
_________________________________________________________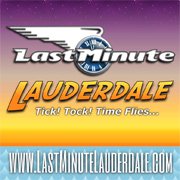 Like Ft. Lauderdale? 
This is good for last-minute plans:
ALSO, Check Out Julie Love's website:
_________________________________________________________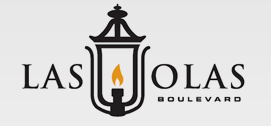 LIKE LAS OLAS BLVD.?
CLICK HERE FOR PLACES TO EAT, SHOP, PARK, FIND UP-COMING EVENTS AND FAIRS,  ENJOY!
_________________________________________________________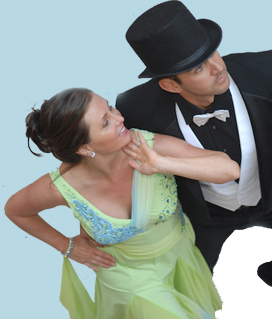 LIKE DANCING?  Study shows that Dancing Makes You Smarter!  CLICK HERE
LIST OF DANCE PLACES, DANCE LESSONS, -EVERYWHERE! (Tri-County)–
AND THE TOP COUNTRY & WESTERN DANCE SPOTS (Think Line Dancing!)
_________________________________________________________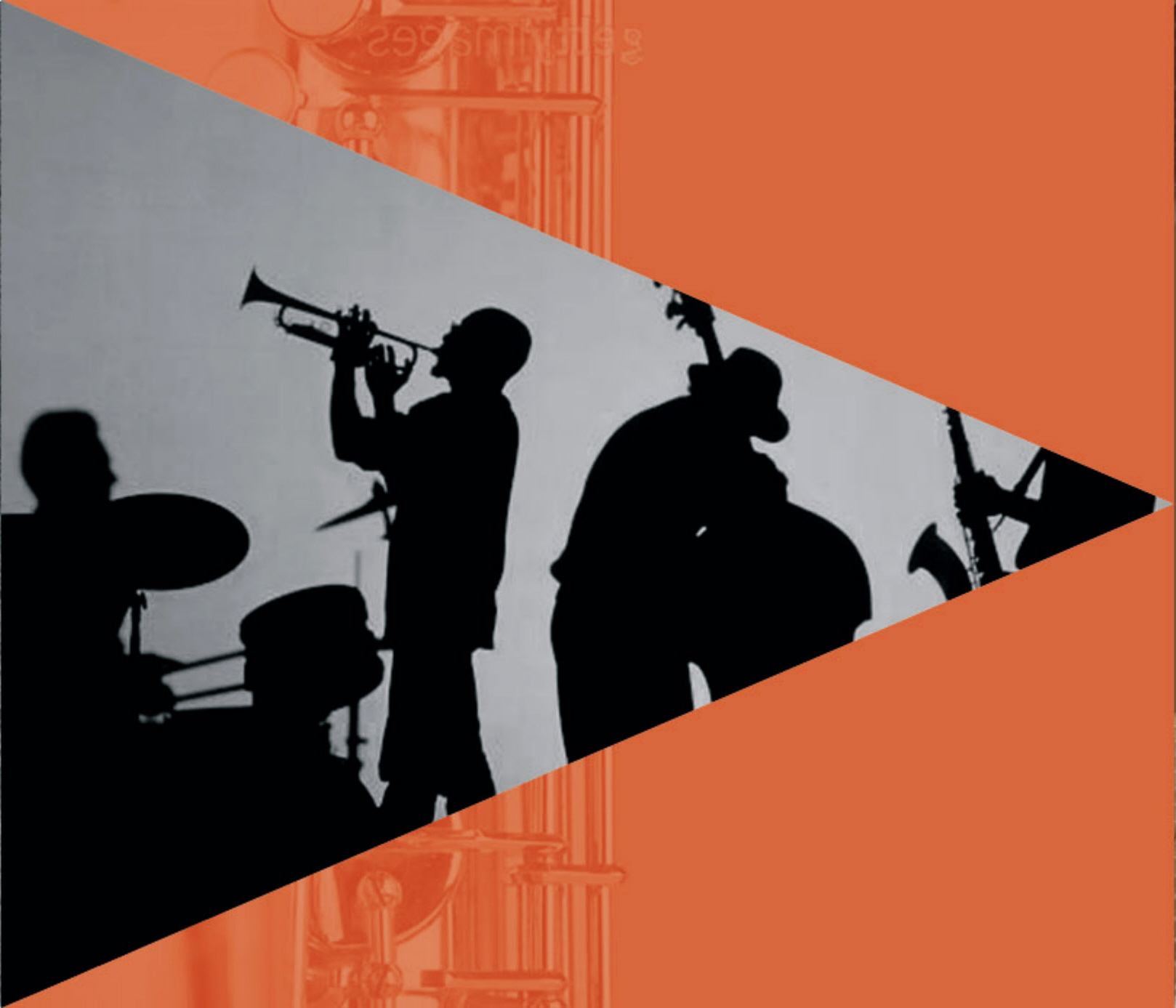 LIKE JAZZ?  CHECK OUT THIS FREE SITE:
CLICK HERE:  www.JazzOnTheTube.com   
_________________________________________________________
                                       LIKE CONCERTS AND SPORTS?
Check out Mizner Park Amphitheater: CLICK HERE
Check out Downtown Boca Events: CLICK HERE
Check out Miami Metro events: CLICK HERE
What's coming to American Airlines Arena in Miami?     CLICK HERE and then scroll down
What's coming to BBT Center (formerly BankAtlantic Center) in Sunrise?   CLICK HERE  and then scroll down
What's coming to Seminole Hard Rock in Hollywood?  CLICK HERE and then scroll down
What's coming to The Fillmore in Miami Beach?   CLICK HERE and then scroll down_
What's coming to the Theater / Stage?     CLICK HERE
 ________________________________________________________
Email us today to have your Events or News Listed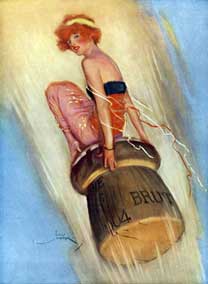 immediately!        debfarb1@gmail.com
                                  and
Join our Facebook Fan Page for info. & photos of our events
http://www.facebook.com/SteppingOutFlorida
Email your comments and feedback to us!!
                               Cheers!
_________________________________________________________
                                                      DOGGIES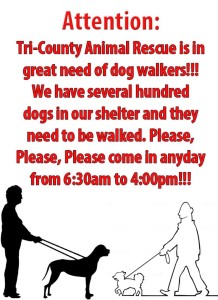 NEWS:  Tri-County Animal Rescue is in great need of DOG WALKERS! We have several hundred dogs in our shelter, and they all need to be walked.  PLEASE come in- Tues, Thurs, Fri, Sat, Sun-10:30am to 4pm—come and help.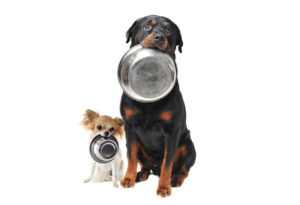 Tri County Animal Rescue- 21287 Boca Rio R0ad-Boca Raton 33433-Phone: 561-482-8110 – www.TriCountyAnimalRescue.com 
Personal Note:  I just took the one Sunday "class" to learn their procedures. Sign up! It's available at 8:45am every Sunday-  It helped!  I walked a couple of adorable, loving dogs today–it feels so rewarding to volunteer!
Try it!    P.S.  They desperately need gently used towels and blankets for the puppies
P.S. The dogs at Tri-County are dangerously low on canned dog food. Pedigree Traditional Meaty ground dinner with Chopped Chicken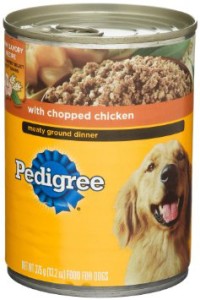 Canned Dog Food- Please help us by bringing in canned dog food to the shelter, as soon as possible.

_________________________________________________________
                                                      DOLPHINS
NEWS:  A UNIQUE AND MEANINGFUL GIFT: "ADOPT A WILD DOLPHIN"

I JUST "ADOPTED" a wild dolphin–His name is "Wonder"- I received a "Certificate of Adoption", a brief life history and color photograph of my dolphin–and a hard copy of the book "An Ocean of Inspiration"–The John Olguin Story.  Each dolphin has its own Facebook page (and there are 300 yet  to be adopted.) All this for only $30 +  $5 for shipping in the U.S.  ( Or, perhaps, just get a copy of this wonderful book for $15 +  $3 for shipping in the U.S. ) This makes a gift that truly supports a great cause.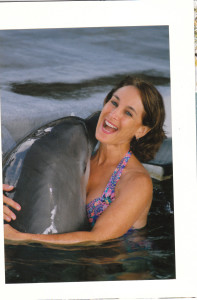 (Note: You will be helping a dolphin scientist with further  exploration, observation and research to help preserve these special mammals. Support the Palm Beach Dolphin Project- For info:   harzen@taras.org or  561-762-6473 Click here to watch this video of a dolphin show-   CLICK HERE  Note By Scientist, Explorer, Author, Dolphin Researcher-Dr. Stefan Harzan: If you have an opportunity to swim with dolphins…why not do it in the open ocean? There, the dolphins may stay close or have the freedom to swim away. It is so much better, because we meet them on their terms.
Contact to adopt your own dolphin: Harzen @Taras.org or 561-762-6473                   
---
                                                        OUR WILDLIFE REFUGE
HAVE YOU EVER BEEN TO OUR NATIONAL WILDLIFE REFUGE?    (It's RIGHT HERE IN BOYNTON BEACH!)
ARTHUR R. MARSHALL LOXAHATCHEE NATIONAL WILDLIFE REFUGE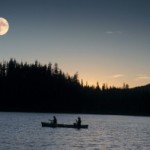 Activities: Bird & Nature Walks, Canoeing & Kayaking, Boating & Fishing, Hiking & Biking, Storytelling, Snail Kite Banding, Python Capture—and more:
Hiking, Guided Bird, Butterfly and Wildflower Walks, Early Morning Bird Walks on the Marsh Trail, Early Morning Bird Watch and Walk – Fly Out, Swamp Strolls, Roving Naturalist on Cypress Swamp Boardwalk or Marsh Trail, Tram Tours of the Marsh, Guided Canoe Trips, Full Moon Guided Canoe Trips, Annual Photography Contest, Annual Juried Art Contest – Loxahatchee Visions, Friends and Family Spring Fling Folk Music Festival, monthly meeting of the Sierra Club Loxahatchee Group (featuring speakers, group kayak or canoe outings)
The Arthur R. Marshall Loxahatchee National Wildlife Refuge preserves a portion of the once vast northern Everglades. It provides habitat and protection for endangered wildlife such as the snail kite and the wood stork and the formerly endangered American alligator.
The main entrance and Visitor Center are located at: 10216 Lee Road  – Boynton Beach, FL 33473  It is 2 miles south of Boynton Beach Boulevard, west off US 441/SR7.    Contact:  561-734-8303  or more info:  CLICK HERE
______________________________________________________________
MORE THINGS TO DO:    (COMMUNITY CALENDARS)
BOCA RATON:  CLICK HERE                    
DELRAY BEACH: CLICK HERE
BOYNTON BEACH:   CLICK HERE
_________________________________________________________
MORE NEWS!!!!!
SENIOR DISCOUNTS YOU DON'T GET UNLESS YOU ASK~   CLICK HERE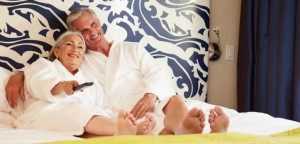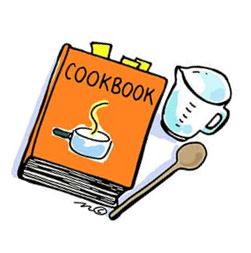 WANT TO BE PUBLISHED? Loxahatchee National Wildlife Refuge is putting together a cookbook- The cookbook committee is hoping to get 75 of you to send in your recipes so that we'll have enough for the publisher to print our cookbook. The cookbook will be sold in the Friends gift shop in the Visitor Center. All proceeds will go to the Friends of Loxahatchee National Wildlife Refuge.  Please e-mail your recipes to loxrecipes@gmail.com or mail them to: Friends of Loxahatchee Refuge, 10216 Lee Rd, Boynton Beach, FL 333473, using this format: www.loxahatcheefriends.com/upload/LoxFriendsRecipeForm.pdf
The cookbook committee eagerly awaits!
www.loxahatcheefriends.com
www.facebook.com/loxahatcheefriends
NEW RESTAURANT:
PALM BEACH COUNTY'S FIRST ORGANIC WINERY IS OPEN–Wines are free from additives and tannins so it's less likely to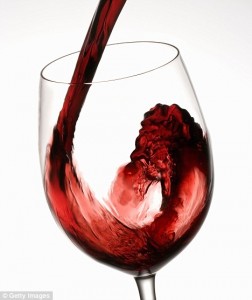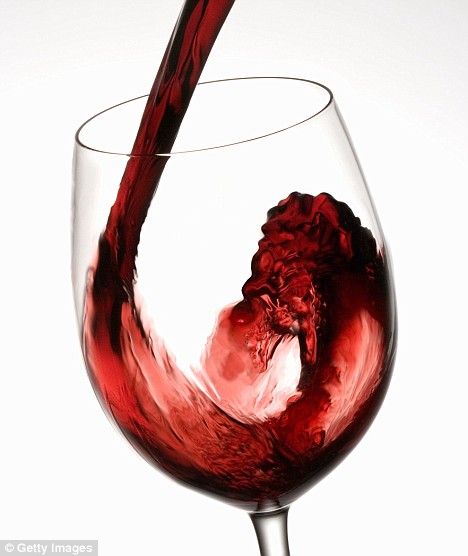 make you regret downing an entire bottle the next day-At Sons and Daughters Farm and Winery, located west on Lantana Road, there's a tasting room and market retail space that offers guests a chance to sample the couple's homemade wine made from fermented hibiscus flowers grown on their organic farm. Several taps also offer fruit-flavored kombucha including passion fruit, lemon, and ginger. Before it became Palm Beach County's first winery, for many years the 17-acre plot of land was used as a commercial nursery; today there's a pig and a few dozen chickens, and a rotating selection of seasonal organic crops that include figs, pomegranate, sorrel, banana, carrot, passion fruit, kale, broccoli, tomatoes, and okra available for purchase and also organic rice, turmeric, yuca, and edible flowers like hibiscus and nasturtium-Come try the early- and late-harvest hibiscus wine. While each pour a clear, blazing pink-red and have sweet and fruity notes, the early harvest offers a dryer flavor profile. Both wines pack a punch, as well-On a mission to create a sustainable organic farm that encourages the natural, symbiotic relationship between plant, animal, and man, they're doing it while making some pretty good wine. Sons & Daughters Farm & Winery is located at 5926 Fearnley Rd., Lake Worth. Hours are Thursday from 2 p.m. to 7 p.m., Friday from 2 p.m. to 8 p.m., Saturday from 10 a.m. to 8 p.m., and Sunday from 10 a.m. to 5 p.m. Call 305-613-8039, or visit sd-farm.com.
THINGS FOR SALE: NEW CLASSIFIED SECTION? (NOT CALLED CRAIG'S LIST OR ANGIE'S LIST…..STEPPING OUT FLORIDA'S LIST!)  (CLICK HERE!)
JUST FYI—--MICHAEL JORDAN's NET WORTH REACHES $1 BILLION ON HIS 53RD BIRTHDAY! CLICK HERE