***************************************************************************
SteppingOutFlorida.com 

Things to do, Places to go, People to meet!
P.S. CHECK IT OUT: THE "DIRECTORY" on the side of the page- you'll be surprised at all the information there for you

Enjoy "STEPPING OUT" on the town! 
THIS WEBSITE IS ON FIRE! 
************************************************************************* 

---
EVERYONE WANTS TO KNOW!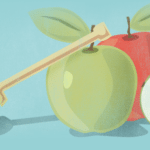 IT'S THIS THURSDAY, September 21- Rosh Hashanah / New Year Dinner For Singles!  (ALL WELCOME!) At The Pavilion Grille in Boca- 6pm- Four course gourmet dinner with live band and dancing to follow ("The Paul Anthony Band") -(Not Religious; Just Delicious) -Open to all Singles in the Community; Join us for a joyous celebration! Don't Be Alone for the Holiday! For details on menu, directions, paying, etc., CLICK HERE
 ___________________________________
                          Hurricane Irma Aftermath
Life With and Without Power: 
Many this week are still without power due to Hurricane Irma. (About half of the residents of Boca and Delray, at this writing.) FPL has promised a website that would allow homeowners to enter their address and find out when the company estimated that power would be restored. Instead, customers have received a message saying that FPL is working very hard. 
There is also work on debris removal in process. Hopefully our beautiful paradise will be back once more!
After the Storm….Good to Know: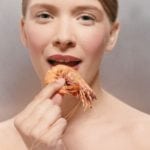 FOOD IN THE REFRIG…..WHEN IN DOUBT, TOSS IT OUT!
http://www.wftv.com/news/trending-now/keep-the-butter-toss-the-eggs-what-to-keep-throw-away-if-you-lost-power-after-irma/608267082
KEEP THE BUTTER, TOSS THE EGGS!
____________________________________                 
                     What's There To Do This Week?



THIS WEEK AT A GLANCE:   
(September 18  to 24)
CLICK ON ANY DAY BELOW!

Monday – National Cheeseburger Day, Theater Auctions in Lake Worth, "Book of Mormon" Theater Tix on Sale Now, Restaurant Month, Burger & Beer Night in Davie,  Trivia Night in West Palm Beach, Irish Monday, Karaoke, IMax Theater, Jazz Music, Happy Hour
Tuesday -Cachet Band,  Theater Auditions, Various City Restaurant Month Events, Farmers Markets, FREE Admission to Norton Museum

Wednesday – Ballroom & Latin Night at Pavilion Grille,  E.T. Film-35th Anniversary, POF Dance Party, Restaurant Month,  Networking, Karaoke
Thursday –  Rosh Hashanah Holiday Dinner &  The Paul Anthony Band, Fashion Show & Art Exhibit, Comedy Competition & Showcase, Onyx Art Stroll, Clematis by Night, Food Trucks, Art After Dark
Friday –  Joey Dale; , Disco Night in Ft. Lauderdale, Restaurant Month, Free Concert on Las Olas in Ft. Lauderdale, Evening on the Avenues in Lake Worth, Theater, Food Trucks

Saturday –  70's & 80's Party, Beach Cleanup Day, TV "Wonder Woman" Actress Lynda Carter,  Restaurant Month specials in Ft. Lauderdale, Boca and Palm Beach, Theater, Karaoke, FREE MUSEUM DAY!!!!  TODAY ONLY!   For info, CLICK HERE!
Sunday    POF Party & "Fusion" Band, Jazz-Swing-Dixieland Performance, The film "Wall Street" 30th Anniversary, Restaurant Month specials in Ft. Lauderdale, Boca and Palm Beach, Sunday Brunches, Theater

**************************************************************************
SPECIAL EVENTS:
SATURDAY, SEPTEMBER 23-FREE MUSEUM DAY!!!!  TODAY ONLY!   For info, CLICK HERE!
September 18 to 24-Neil Simon's  "The Sunshine Boys" Opens Today
–
Al and Willie as "Lewis and Clark, "the Sunshine Boys," were top -billed vaudevillians for over 40 years. Now they aren't even speaking. When CBS requsts them for a "History of Comedy" retrospective, a grudging reunion brings the two back together, along with a flood of memories, miseries and laughs. At the Broward Stage Door Theater-For info. and tickets call 954-344-7765 or www.StageDoorFL.org   Located at 8036 W. Sample Road, Margate 33065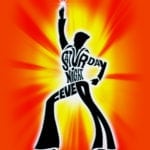 September 18 to October 15-Saturday Night Fever–Featuring those classic Bee Gees disco hits, this musical adaptation celebrates the 40th anniversary of the '70s film classic. The plot is the quintessential story of a talented, streetwise kid from Brooklyn who attempts to escape his dead-end life through dancing.  For more info: 954-344-7765 or CLICK HERE-Runs until October 15; Shows on Wed at 2pm, Friday at 8pm, Saturday at 2pm and 8pm, Sunday at 2pm-Stage Door Theatre, 8036 W. Sample Road, Margate- Price: $48.00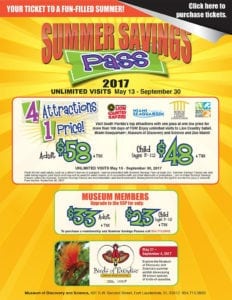 September 18 to 30- – New "Power On" Exhibit at the Museum of Discovery & Science AND Summer Savings Pass to 4 Attractions-CLICK HERE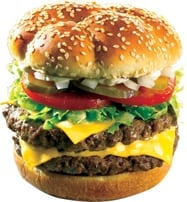 September 18 to 30-FREE Charburger When You Donate To "No Kid Hungry"-Now through the month of September, get A FREE CHARBURGER WITH CHEESE on your next visit, for every donation of $2.00 or more to No Kid Hungry. 100% of all donations go directly to No Kid Hungry to help kids in the U.S. receive nutritious food. Visit your local participating Habit Burger Grill today and help end childhood hunger in the U.S., because no kid should grow up hungry.  This year, The Habit has a goal of raising $400,000, for a three-year grand total of $1,000,000. This equates to 10 million meals to children who face hunger.  All eight Florida locations will participate in the charity partnership. The Habit Burger Grill's Florida locations are at 1740 North University Drive, Plantation; at 306 SW 145th Ave., Pembroke Pines; Fountain Square, 9971 West Flagler Street, Miami; 1831 S. Federal Highway, Delray Beach; Buckingham Plaza at 280 South State Road 7, Royal Palm Beach; 3333 Northlake Blvd., Palm Beach Gardens; and 5560 N. Military Trail, Boca Raton; and 4706 Millenia Plaza Way, Orlando. For more info:  http://www.habitburger.com/  and  https://www.nokidhungry.org/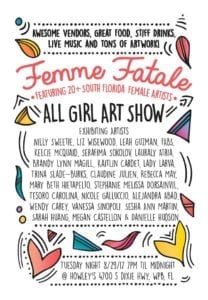 September 18 to 25-Femme Fatale-All Girl Art Artist Show-Featuring more than 20 South Florida female artists-The archetype of the femme fatale: the seductive beauty from many a pulp novel and noir film, who ensnares a hapless male into a web of deception—is the subject of this diverse exhibition of work; The artists will reinvent, re-interpret and recontextualize femmes fatales, in a dynamic show; At Howley's, 4700 S. Dixie Highway, West Palm Beach   For info: Contact: 561-833-5691 or sub-culture.org/howleys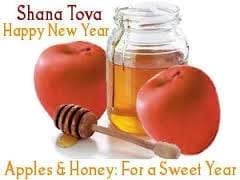 September 21- Rosh Hashanah / New Year Dinner For Singles-At The Pavilion Grille- 6pm- Four course gourmet dinner with live band and dancing to follow-(Not Religious; Just Delicious) -Open to all Singles in the Community; Join us for a joyous celebration-For details, CLICK HERE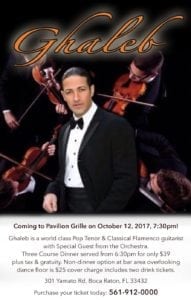 October 12- Come hear "Ghaleb", the World Class Tenor Singer at the Pavilion Grille in Boca- What a perfect evening: Dinner and a concert by Ghaleb with the magnificent voice. He'll sing Broadway tunes ("Music of the Night" from Phantom of the Opera), "Besame Mucho", "Granada", "Nessun Dorma" and more. He is also a Classical Flamenco Guitarist and composer. What a talent!  You're in for a treat—he always gets many standing ovations! Enjoy a delicious 3 Course Dinner served from 6:30pm for only$39 plus tax and gratuity.  Non-dinner option in the bar area overlooking the dance floor is a $25 cover charge which includes 2 drink tickets. If you are single, you will feel comfortable at our SINGLES TABLE, organized by STEPPING OUT FLORIDA!  Join us!  (Just let them know when you make your reservation) At 301 Yamato Road, Boca Raton 33432- Call 561-912-0000  www.PavilionGrille.com    Showtime at 7:30pm!
*************************************************************************
NEXT WEEK AND MORE:  
*************************************************************************
---
SAVE THE DATES:
THURSDAY, SEPTEMBER 21     Rosh Hashanah / New Year Dinner for Singles-6pm- Join us as we reach out to the Singles Community-We are encouraging ALL SINGLES to celebrate the New Year together as family, with a sumptuous holiday dinner at the Pavilion Grille in Boca Raton.  It is a New Year! ALL SINGLES ARE WELCOME, Regardless of Faith-(Anyone who simply wants to join us!) Don't be alone for the Holiday! WE WELCOME YOU and expect another great turnout this year–Join us!!!!                              ...
Continue reading
0 comments
***************************************************************************
---
ONGOING EVENTS:
2nd Saturday of the Month         10:00 am – 12:00 pm        From the Spady Museum         Cost: $25 When you board the "Ride & Remember" Trolley Tour, the history of Delray Beach comes alive! Climb aboard The Spady Cultural Heritage Museum's popular, monthly "Ride & Remember" Trolley Tour and enjoy the interactive, personalized stories of Delray Beach's interesting origins and development.  The Trolley Tour takes riders on a journey through the city's five historic districts. Riders will tour the Spady Cultural Heritage Museum and two...
Continue reading
0 comments
***************************************************************************
RESTAURANT NEWS:
(Note: For a complete listing of restaurant closings and openings, CLICK HERE)
Openings and events: Blue Moon Mexican Cafe- A New Jersey-based chain, has opened its first Florida location in Boca Raton at 6897 Southwest 18th Street. MIA Kitchen & Bar -7901 W Atlantic Ave Ste 101-Delray Beach, FL 33446-http://mia.kitchen/ Phone Number:  561-499-2200 The Orange Bear Grill recently opened at the Dania Beach Casino; Padrino's Cuban Cuisine has opened a location at 1135 N. Federal Highway in Fort Lauderdale; Metro Diner will opened a location at 5714 N. University Drive in Tamarac; Etaru, featuring contemporary Japanese Robatayaki cuisine, will open its first South Florida location at the oceanfront...
Continue reading
0 comments
Here's the deal: We promise this won't be a Hawaiian themed restaurant. We promise to use super-top quality, responsibly sourced fish – we're really into that. We promise not to annoy you with constant pictures of Poké bowls on Instagram.Located at 555 N. Federal Hwy, Boca Raton-For more info., click here
Continue reading
0 comments
Luigi di Roma Italian Ristorante-(formerly Frank & Dino's)-718 S Federal Hwy, Deerfield Beach, FL 33441 Phone:  954-531-6151
Continue reading
0 comments
Ouzo Bay in Boca brings the Mediterranean to you with daily wild catches from around the world, grass fed lamb, and prime dry aged meats and authentic Greek fare. Fish are flown in daily from various regions; The Bronzino just arrived from Patras. The lamb chop mint was harvested yesterday. The kalitsounia recipe is from Crete.  Say Opa! in our world class bar and lounge. Located at 201 Plaza Real-Boca Raton, Florida 33432  561-757-0082
Continue reading
0 comments
JByrd's Muddy Waters Restaurant · 2237 W Hillsboro Blvd · Deerfield Beach · Florida · 33442   www.MuddyWatersRestaurant.com SPECIALS !!!   Earn Double Loy Roy Points When You Buy Two Or More Lunch Or Dinner Entrees! All Week With This Ad! (Not valid on Lunch Express, Early Bird, Happy Hour, Clams & Oysters, Specials or Market Priced Items.) One discount per e-mail address per table. No multiple copies. Limit one time use. Cannot to be combined w/ other offers, coupons, Reward Card points or discounts. Valid only Tuesday-Sunday, 9/12/17 to 9/17/17-Regular menu priced items only. Not valid on...
Continue reading
0 comments
******************************************************************************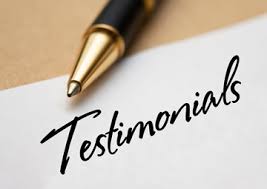 ---
BEST TESTIMONIALS
RE: Our New, Updated Website:
Congratulations!
Beautifully done and so user friendly too!
Bob, August 3, 2017
Robert R. Carter
Artistic and Founding President, Actor's Workshop & Repertory Co.
actorsrep.org          theatre000@nullaol.com           561-301-2588
——————————————————-
Howdy,
I love your efforts
You are amazing – your energy, your spirit, what you do w/ your site. I owe you so much
Thank you
Keith G., August 2, 2017
——————————————————-
Dear Stepping Out Florida,
I just had to write and tell you how much I love your newsletter!! It is seriously one of the best websites I have come across when it comes to giving out information on activities in the area and further.

Thank you so much for this site, you have no idea how helpful it has been!
Jacqueline S., February 20, 2017
****************************************************************************
NEW!   ON SALE!

    

THE BEST…!

 
SEE THE BEST of the BEST:  CLICK HERE
BEST New Body-Sculpting to Lose Fat
BEST Artist
BEST Home Painter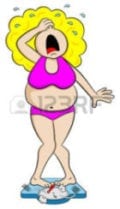 BEST Voice Instructor
BEST Realtor , and more!
(Also, CHECK OUT THE ITALIAN AND ALSO VINTAGE DESIGNER HANDBAGS- AT GREAT PRICES) ….
AND MUCH MORE!
*********************************************************************************
FACEBOOK
CHECK FACEBOOK FOR ALL OF OUR EVENT PHOTOS!
AND PLEASE "LIKE" OUR FAN PAGE!  CLICK HERE!
********************************************************************************
---

JOBS-Networking, Job Boards, Job Fairs
Immediate Opening for Broadcast Advertising Specialist,  and an Assistant to the Owner of Tech Start-up–For this and more….
To View all Jobs Click Here

******************************************************************
---
ADOPT THE DOGGIES

NEWS:  Tri-County Animal Rescue is in great need of DOG WALKERS! We have several hundred dogs in our shelter, and they all need to be walked.  PLEASE come in- Tues, Thurs, Fri, Sat, Sun-10:30am to 4pm—come and help.
Tri County Animal Rescue- 21287 Boca Rio R0ad-Boca Raton 33433-Phone: 561-482-8110 – www.TriCountyAnimalRescue.com 
Personal Note:  I just took the one Sunday "class" to learn their procedures. Sign up! It's available at 8:45am every Sunday-  It helped!  I walked a couple of adorable, loving dogs today–it feels so rewarding to volunteer!

Try it!    P.S.  They desperately need gently used towels and blankets for the puppies; The dogs at Tri-County are dangerously low on canned dog food. Pedigree Traditional Meaty ground dinner with Chopped Chicken Canned Dog Food- Please help us by bringing in canned dog food to the shelter, as soon as possible.
Help us "Clear the Shelter"- (Most fees waived on large dogs-Thursday-Sunday 10:30am to 4pm)
Save a life; Adopt today!
****************************************************************************************
---
PROTECT THE DOLPHINS

NEWS:  A UNIQUE AND MEANINGFUL GIFT: "ADOPT A WILD DOLPHIN"
I JUST "ADOPTED" a wild dolphin–His name is "Wonder"- I received a "Certificate of Adoption", a brief life history and color photograph of my dolphin–and a hard copy of the book "An Ocean of Inspiration"–The John Olguin Story.  Each dolphin has its own Facebook page (and there are 300 yet  to be adopted.) All this for only $30 +  $5 for shipping in the U.S.  ( Or, perhaps, just get a copy of this wonderful book for $15 +  $3 for shipping in the U.S. ) This makes a gift that truly supports a great cause. (Note: You will be helping a dolphin scientist with further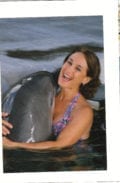 exploration, observation and research to help preserve these special mammals. Support the Palm Beach Dolphin Project- For info: harzen@nulltaras.org or  561-762-6473 Click here to watch this video of a dolphin show-   CLICK HERE  Note By Scientist, Explorer, Author, Dolphin Researcher-Dr. Stefan Harzan: If you have an opportunity to swim with dolphins…why not do it in the open ocean? There, the dolphins may stay close or have the freedom to swim away. It is so much better, because we meet them on their terms.
Contact to adopt your own dolphin: Harzen@nullTaras.org or 561-762-6473

*********************************************************************************
---
VISIT OUR WILDLIFE REFUGE
HAVE YOU EVER BEEN TO OUR NATIONAL WILDLIFE REFUGE?    (It's RIGHT HERE IN BOYNTON BEACH!)
ARTHUR R. MARSHALL LOXAHATCHEE NATIONAL WILDLIFE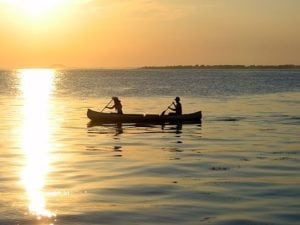 REFUGE
Activities: Bird & Nature Walks, Canoeing & Kayaking, Boating & Fishing, Hiking & Biking, Storytelling, Snail Kite Banding, Python Capture—and more:
Hiking, Guided Bird, Butterfly and Wildflower Walks, Early Morning Bird Walks on the Marsh Trail, Early Morning Bird Watch and Walk – Fly Out, Swamp Strolls, Roving Naturalist on Cypress Swamp Boardwalk or Marsh Trail, Tram Tours of the Marsh, Guided Canoe Trips, Full Moon Guided Canoe Trips, Annual Photography Contest, Annual Juried Art Contest – Loxahatchee Visions, Friends and Family Spring Fling Folk Music Festival, monthly meeting of the Sierra Club Loxahatchee Group (featuring speakers, group kayak or canoe outings)
The Arthur R. Marshall Loxahatchee National Wildlife Refuge preserves a portion of the once vast northern Everglades. It provides habitat and protection for endangered wildlife such as the snail kite and the wood stork and the formerly endangered American alligator.
The main entrance and Visitor Center are located at: 10216 Lee Road  – Boynton Beach, FL 33473  It is 2 miles south of Boynton Beach Boulevard, west off US 441/SR7.    Contact:  561-734-8303  or more info:  CLICK HERE
*********************************************************************************************