What's Going On This Week?
CLICK TO SEE EACH DAY OF THE WEEK!
JUST SCROLL WAY DOWN!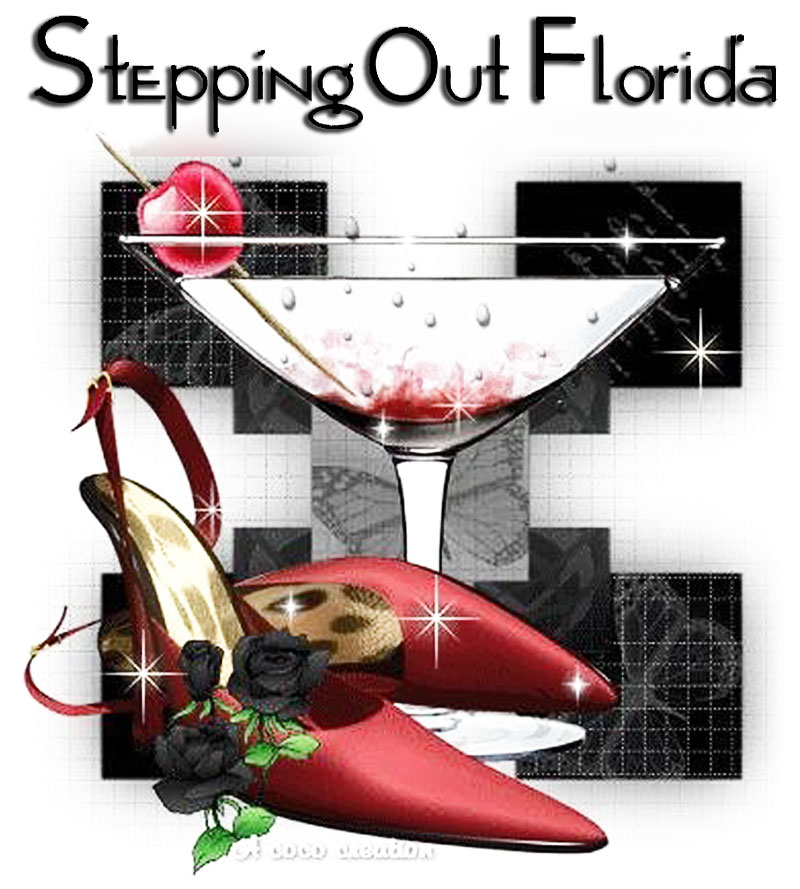 STEPPING OUT FLORIDA©
(SCROLL WAAAAAY DOWN FOR SPECIAL EVENTS!! )
You're in the right place! It's YOUR "ENTERTAINMENT BIBLE"!

WHAT: The premier website for the 49+ years age group
MORE: Great things to to EVERY DAY
HOW:  We list (and organize) social and professional events
HOW MUCH: The website is FREE for everyone
WHEN: Just log on anytime, 24-7!
SIGN UP: Easy! See the box in the top right of the page? Just enter your email address. You'll receive an 'e-blast' on Monday mornings of things coming up in the new week 
WHO: We now track 15,000 visitors to the site, another 1,000 mobile users and another 500 on Facebook. So join us!  SteppingOutFlorida.com  Things to do, places to go…
P.S. CHECK IT OUT: THE "DIRECTORY" on the side of the page- you'll be surprised at all the information there for you
Enjoy 'stepping out' on the town! 
 THIS WEBSITE IS ON FIRE!  

                                            ____________________________________________________________________
THIS WEEK"S HIGHLIGHTS:  
JUST CLICK ANY DAY!
Monday–    Speaker Brian Mast, Paws for the Cause, Veg Week Challenge
Tuesday–  Cachet Band, Grand Opening of Farmer's Market
Wednesday–   Ballroom & Latin Night, Earth Day, 50th Anniversary of "Sound of Music"
Thursday-  Fine Wines & Canines, Fork & Cork, Taste of the Nation
Friday-          4 New Plays: Short Cuts, Oklahoma, Cabaret, Chorus Line
Saturday-   Operation Homecoming Parade, George Benson, Classic Rock Therapy
Sunday-   Beatles Tribute, Jimmy Cavallo
_____________________________________________________________
LOOK UP THERE ON

THE RIGHT SIDE

OF THIS PAGE!)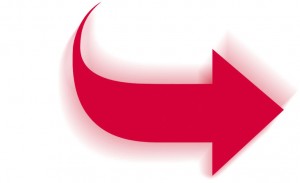 Check out the 'DIRECTORY LIST" and BOXES on your right–(scroll UP!)  MORE  Information there for you!
                                                                                                   
______________________________________________________________
                            

  SAVE THESE DATES!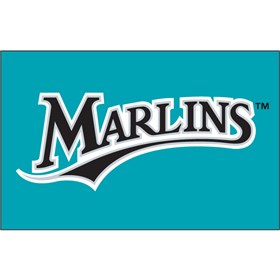 SAVE THE DATES: Marlins Schedule
CLICK HERE   and CLICK HERE
________________________________________________________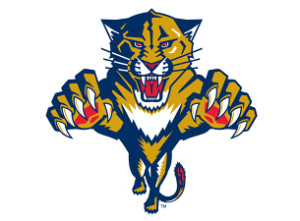 SAVE THE DATES:   Florida Panthers 2015 Schedule 
MORE INFO:  http://panthers.nhl.com/
__________________________________________________________________________
SAVE THE DATES:   Miami Dolphins  Schedule

The  schedule:   www.MiamiDolphins.com
_____________________________________________________________
                               

SAVE THESE DATES!
_____________________________________________________________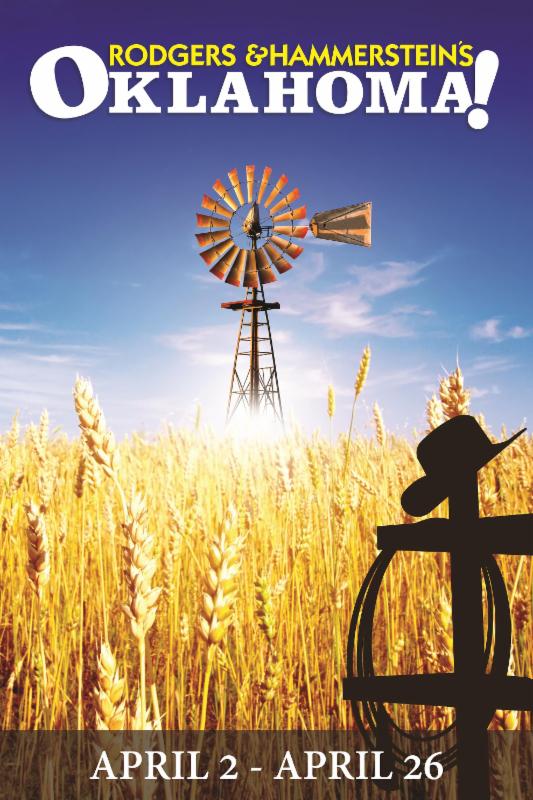 SAVE THE DATE:   April 20 to 26
Oklahoma!  The Enduring Classic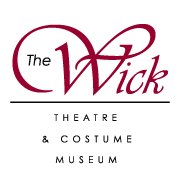 Oklahoma! Comes to The Wick-Tradition meets Tech in this New Production-Rodgers and Hammerstein's first collaboration, Oklahoma!, ran on Broadway for an unprecedented 2,212 performances and ushered in the Golden Age of American musical theater. The Wick is thrilled to bring to life this classic love story filled with iconic songs including "Oh, What a Beautiful Morning", "People Will Say We are In Love", and the rousing title song, "Oklahoma!" While keeping true to the traditional production, The Wick will be adding some innovative tech elements to bring newer technology to an older show. Oklahoma! runs until April 26th. Tickets are $63-$80. Performances are Wednesday through Sunday with matinees at 2:00 p.m. and evening performances beginning at 7:30 p.m.   Dinner is now available for patrons by reservation. For show and dinner reservations or additional information, contact the Wick Theatre at 561-995-2333 or visit us on the web at www.thewick.org  You won't believe these voices!
_____________________________________________________________

SAVE THE DATES:  April 20 to 26
Cabaret! The Lake Worth Playhouse is proud to present the musical "Cabaret"-Based on a book by Christopher Isherwood and featuring a score by Kander & Ebb, Cabaret tells the story of a seedy nightclub in 1930's Berlin where a young English performer strikes up a relationship with an American writer, all while a zealous Master of Ceremonies commands the action at the Kit Kat Klub.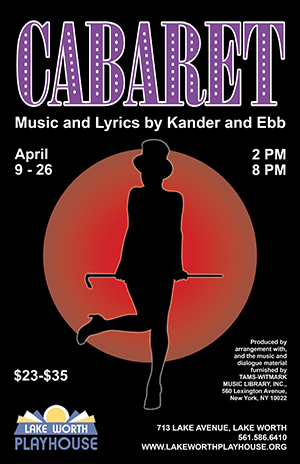 Lake Worth Playhouse is located at 713 Lake Ave in Downtown Lake Worth.  Valet Parking is available for $5. Street and lot parking is also available.  
SPECIAL! EXPERIENCE THE SHOW LIKE NEVER BEFORE! As a special opportunity for the show, the Lake Worth Playhouse is offering a limited number of extra-special VIP seats at cabaret-style tables, featuring cast interaction during the show. VIP tickets are available for $35, by phone or at the box office.  Valid for shows April 9 & 11-26.  Call (561) 586-6410 to reserve your seat.
See more info. and all the great upcoming shows!  http://www.lakeworthplayhouse.org/
(Remaining shows are April 16 to 19 and 23 to 26)
_____________________________________________________________
SAVE THE DATE: April 20 to May 17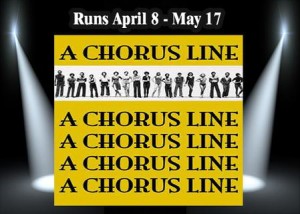 A Chorus Line–A timeless classic, and one of the longest running shows of all time.  The play evolved from several workshop sessions with Broadway dancers (known as 'gypsies') taped by choreographer Tony Stevens. The dancers' frank discussions, admissions, and often painful revelations about their experiences, hopes, and dreams formed the basis of the play, which is set on a bare stage of an anonymous Broadway theatre during auditions for an upcoming musical. A Chorus Line provides a window to a backstage world most theatre patrons have no idea exists.
A Chorus Line was a critical and box office hit; it received twelve Tony Award nominations, and won nine. It also was awarded the 1976 Pulitzer Prize for Drama. And a number of composer Marvin Hamlisch's songs, including 'What I Did for Love', and 'One', became 'pop' as well as Broadway standards. 
A Chorus Line will run until May 17 at Stage Door Theatre in Margate. The theatre is located at 8036 Sample Road, Margate 33065. Tickets are $38 – $42; $16 student tickets are also available. Tickets may be purchased at the Broward Stage Door Theatre box office at 954-344-7765 or on line at http://www.stagedoorfl.org.
For more information about A Chorus Line and/or Stage Door Theatre, please visit www.stagedoortheatre.com , or contact Derelle Bunn Executive Producer/Artistic Director, at DerelleBunn@yahoo.com / 954-344-7765 or Carol Kassie (ckassie@gmail.com / 561-445-9244).
____________________________________________________________
SAVE THE DATE: April 20 to 26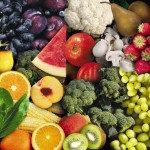 VEG-WEEK-Take the 7 Day VegPledge-"Compassion Over Killing" (COK) is asking people to forego animal products for just one week- Actually, VegWeek is an annual tradition, designed to help people explore the many benefits of meatless eating, from improved health to a smaller environmental impact to helping farmed animals. So if you're thinking about cutting back on or eliminating meat altogether, April 20 through 26 is a good time to give it a try. The week revolves around the VegPledge, where participants agree to a 7-day, no meat commitment. Pledgers can sign their name online, and those who opt in get free coupons, recipes, and discounts from various partners of the program. COK is hoping that people will find that vegan food isn't bland or boring.The week is supported by a whole host of notable names, from Senator Cory Booker to athlete Rich Roll. As NFL player David Carter, AKA the 300 Pound Vegan, said in his endorsement: "I challenge you to sign up for the seven-day VegPledge and leave the dead food diet behind. Your body will love you for it, and so will the animals and the planet." Should you need dining out ideas to sustain yourself that week, try Green Bar Kitchen, Green Wave Cafe, Atlas Meat Free Deli and all the other veg-friendly options in Broward and Palm Beach. Hopefully, you won't even miss the meat. Learn more and take the pledge at usvegweek.com
__________________________________________________________________________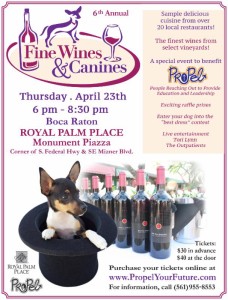 SAVE THE DATE:   April 23
The 6th Annual Fine Wines & Canines- 6pm to 8:30pm-Sample delicious cuisine from over 20 fine restaurants- The finest wines from select vineyards-Exciting Raffle Prizes- Enter your dog into "The Best Dressed Contest"- Live Entertainment by Tori Lynn and the Outpatients- Tickets are $30 in advance and $40 at the door-Purchase your tickets at www.PropelYourFuture.com  or 561-955- 8553- Event held in Royal Palm Place at the Monument Piazza, at the corner of S. Federal Hwy. & SE Mizner Blvd.-Boca Raton- A Special Event to Benefit PROPEL:  People Reaching Out To Provide Education and Leadership
_______________________________________________________________________________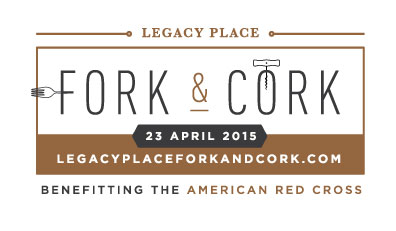 SAVE THE DATE:  April 23
7th Annual Legacy "Fork and  a Cork"
6:30pm to 9:30pm- A culinary adventure at the Legacy Place showcasing signature bites from area restaurants, wine tastings for every palate presented by Total Wine & More, live music…and more. Proceeds from this year's event will benefit the American Red Cross. VIP Ticket holders will have access to the Florida Weekly VIP Lounge presented by Capital Grill. VIP Tickets $75 (6:30pm-9:30pm) General Admission $50 (7:00pm-9pm)
http://www.shoplegacyplace.com
_____________________________________________________________________________
SAVE THE DATE:  April 23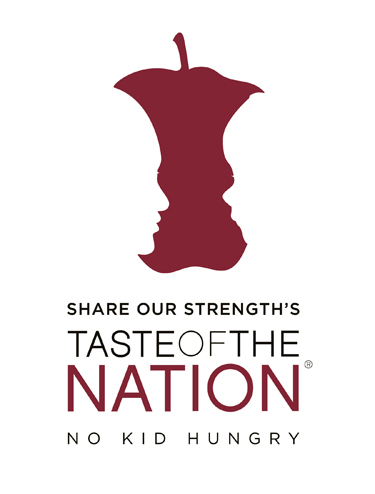 Taste of the Nation -6:30pm to 10pm-Food and wine event to help fight childhood hunger.
Taste of the Nation® for No Kid Hungry is the nation's premier culinary benefit, featuring top chefs and mixologists who all come together to donate their time, talent and passion to end childhood hunger in America. Save with Code: PBBLOGGERS10   Enjoy an elegant evening of gourmet food and wine. Taste of the Nation features chefs and gourmet cuisine from 35 of Palm Beach's top restaurants, and live entertainment along with live and silent auctions. Each restaurant will prepare small portions of their best dishes for guests to taste. VIP: $150, from 6:30pm – 10:00pm; General Admission: $100-From 7:00pm – 10:00pm; all attendees must be 21 years of age. Tickets: DISCOUNT: Save with Code: PBBLOGGERS10   for info, CLICK HERE
________________________________________________________________________
SAVE THE DATE:  April 24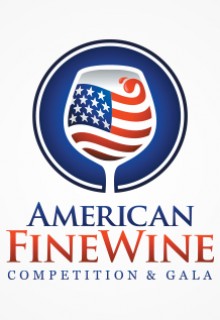 8TH Annual AFWC American Fine Wine Charity Wine Gala-  6:30 PM – 11:00 PM | $300.00-Join the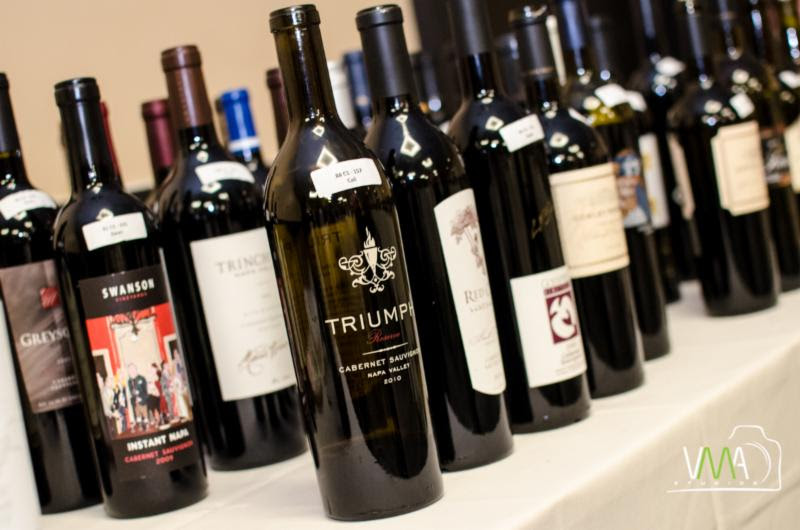 AFWC as we celebrate the finest wines produced in the U.S.- Event held at the Seminole Hard Rock Hotel & Casino-Meet the Winemakers and Vintners of the Year-(Along with several more amazing winemakers, will pour their best wines to you from intimate tasting rooms.)-Chappellet Winery owner Cyril Chappellet. Maldonado Vineyards owner Hugo Maldonado. Michael David Winery owner Dave Phillips. Bryan Kane, winemaker for Sol Rouge, Winery SF, Sottomarino, and Howell Mountain Vineyards. Brooks Painter, winemaker for Castello di Amorosa and V. Sattui. Rudy von Strasser, winemaker for, and owner of, von Strasser. Meet the AFWC Judges-Dine on a sumptuous wine-centric feast-Enjoy world-class entertainment-Taste up to 750 wines poured tableside-Live, Silent & Premium Wine Auctions-Tickets $300 pp; Table of Ten $3,000-The Seminole Hard Rock is offering special AFWC Gala rates; To book reservations call toll free 800.937.0010 and refer to code GAFWC15 to receive the discounted group rate by end of day Tuesday, March 24, 2015. For more information visit www.americanfinewinecompetition.org  or call 561.558.2345
_______________________________________________________________________________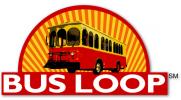 SAVE THE DATE:  April 24
The Dog Rescue Bus Loop  ( Boca / Deerfield )
6pm to 11pm-Prices: $20 Before April 1$25 after April 1$30 after April 17\$35 at the Door- For Tickets, CLICK HERE
The bus circles and stops at these venues: The Wishing Well, 2 Georges At The Cove, Black Rose Irish Pub, The Funky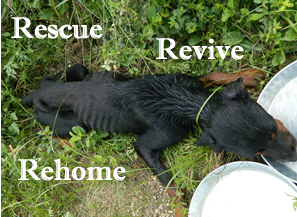 Biscuit, The Irishmen,  Yoko San, Baja Cafe, Oceans 234;  All Proceeds Benefit The Everglades Angels Dog Rescue and Tri-County Animal Rescue / All Proceeds Benefit Everglades Angels Dog Rescue    www.AbandonedDogRescue.org
Hundreds of dogs are inhumanely abandoned in the Everglades as throw-away pets each year. Everglades Angels rescues these dogs , obtains treatment for them, and finds new owners for them. Ride The Bus Loop for this worthy cause !
The Dog Rescue Bus Loop Connects Boca and Deerfield Beach, Royal Palm Place, Mizner Park, The Cove Shopping Center, and Deerfield Beach area with free trolleys operating in a continuous loop all night long- If you live within walking distance of the route, simply board a trolley at the nearest stop and take it to the next Check-In;  Stay at Each Spot as long as you Wish;  You're in No Hurry;  Please Tip Your Servers- Check-Ins To Be Announced. Receive a Free Drink/or Appetizer at Each Venue. (Appetizers available on a very limited basis.)Please note that the drink cards are valid until 11:00pm. Ride The Trolleys For Free Til Midnight- Please…No Glassware Allowed On Buses  Note: The trolleys will operate until midnight;  Designated Drivers will be issued a free wristband at check-in (No pre-registration needed);  Check-In is open between 5:30pm and 9:00pm;  PrePay is open til noon day of event;  Free Admission for Designated Drivers; 
Call 954-574-6000 for more information
_______________________________________________________________________________
SAVE THE DATE:  April 25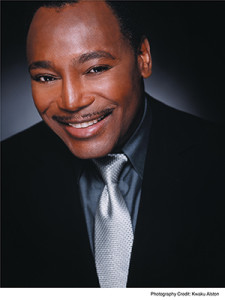 George Benson in Concert: "Keeping Music Alive"-To Benefit Nat King Cole Generations-6:30pm to 11:30pm-At Seminole Casino Coconut Creek-6:30 PM – 8:00 PM Pre-event Reception / Silent Auction;  8:00 PM – 10:00 PM Concert;   10:00 PM – 11:00 PM VIP Meet & Greet and Dessert Reception;   Tickets: $250 VIP Ticket includes Premier Seating, Pre-event Reception, Open Bar, VIP Meet & Greet and Dessert Reception;   $150 Donor Ticket included Prominent Seating, Pre-event Reception and Open Bar;  $75 General Admission includes Ticket, General Admission Seating, Pre-event Reception and Cash Bar- Self-Park (complimentary) or Valet ($10) Available; For Tickets, CLICK HERE
_______________________________________________________________________________
SAVE THE DATE:   April 29 to May 3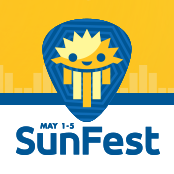 SunFest! The ultimate art and music festival for all of Florida along the beautiful waterfront in West Palm Beach with more than 50 bands and music acts on 3 stages over 5 days. The Gold Backstage Pass is your ticket to being in with celebrities at SunFest – a backstage pass to every stage, with access to a private concierge tent, valet parking and more.  Each year the event attracts more than 165,000 visitors. SunFest West Palm Beach takes place along West Palm Beach Intracoastal Waterway Flagler Drive from Banyan Boulevard to Lakeview Avenue. Year after year, the event is full of great live renown musicians, excellent gourmet offers, lots of gifts to buy and the excellent weather of our Sunshine State. This year, a variety of pop, modern and classic rock, and adult alternative makes up the lion's share of the lineup. There's less dance, hip-hop and country than in years past, Information Help Desk: 561-659-5980 or www.sunfest.com
__________________________________________________________
SAVE THE DATE:   May1 and 2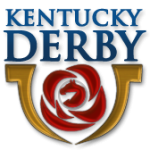 May 1 and 2- The Kentucky Oaks and the Kentucky Derby- The Kentucky Oaks is on May 1- from 12:30pm to 6pm, and the Kentucky Derby on May 2-from 4pm to 7pm; Both on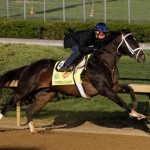 NBC Sports Network- At Churchill Downs; Expect the traditions: Roses (the race's official flower), The Mint Julep (the official beverage for nearly a century), the parade band playing "My Old Kentucky Home",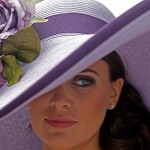 the finest spring fashions for both men and women, and, of course, the hats! (there are no rules or limits when it comes to the spectacle of Derby hats)
__________________________________________________________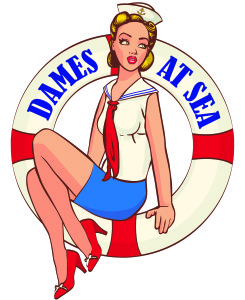 SAVE THE DATE:   May 7 to 30
Dames at Sea! Dazzling new musical at The Wick Theater in Boca-Dames at Sea has been described as a tap-happy, navy-crazy celebration of the golden era of movie musicals with a heart as big as the ocean. A long-running hit Off-Broadway that brought stardom to Bernadette Peters when it was launched in 1968, this spectacular song and dance show is based on the nostalgia of Hollywood musicals of the 1930's. It's big time New York, into which sweet little Ruby from Utah has come to try to make it big on Broadway. Not surprisingly and in true Broadway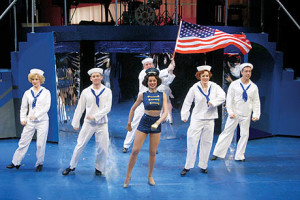 fashion, Ruby begins the day as a chorus girl and ends it as a tap-dancing star on the deck of a battleship which just happens to be passing by. Full of fun music including  There's Something About You, Choo, Choo Honeymoon, Raining in My Heart, It's You and Star Tar and The Sailor of my Dreams, this gem of a musical was selected as "Best Musical of the Year" by Time and Newsweek.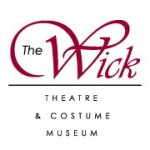 If you love a good tap number, take a glorious nostalgic trip to the golden era of the Busby Berkeley style musical and see this razzle dazzle extravaganza!
Dames at Sea opens for previews at The Wick on May 7th with the Gala Grand Opening on May 9th. Performances are Wednesday through Sunday with matinees at 2:00 p.m. and evening performances beginning at 7:30 p.m. This production also marks the opening of The Wick Tavern for dinner; Dinner is now available to both theater patrons and to the general public. Reservations are strongly recommended.   Show tickets are $63-$80. For more details and tickets, contact the Wick Theatre at 561-995-2333 or on the web at www.thewick.org
__________________________________________________________
News!         HotNews!         RESTAURANTS! 
Health Inspection Violations-News from the South Florida Business Journal: FYI
News Alert April 21, 2015

| | |
| --- | --- |
| | Sponsored by: |

Sponsored by:
__________________________________________________________________________________             
NEW!!    FEATURED RESTAURANTS:  STEPPING OUT FLORIDA—DINING DEALS!

Chez Marie French Bistro–(formerly Mimosa's)– – Located in the Polo Club Shoppes – 5030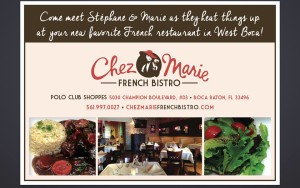 Champion Blvd. #D3 – (next to Publix) -Boca Raton, FL 33496-For info:  561-997-0027 or  www.ChezMarieFrenchBistro.com
Stop in for dinner and receive 15% DISCOUNT on a Dinner for 2 when you mention STEPPING OUT FLORIDA to owner, Marie!  (Not valid on "Early Bird" and "Tradition" Pre-Fixed Menus)
____________________________________________________________
                                     RESTAURANT NEWS: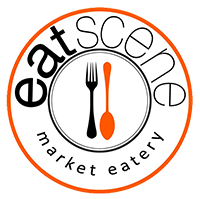 Eat-Scene in West Palm Beach
Eat-Scene is a combination gourmet market / restaurant area at the corner of Quadrille Boulevard and Fern Street. The brainchild of long-time Florida resident, Tony Solo, Eat-Scene is described as being loosely based on such similar venues as New York's Eataly and Seattle's Pike's Market. There will be 20 or so different independently owned businesses under the Eat-Scene roof, from purveyors of produce, meat and seafood to gourmet spices, chocolates and baked good, along with four different "micro eateries," a deli and an outdoor beer garden.The idea, according to Eat-Scene's website, is to create a "market culture for wine and food enthusiasts" and a "social venue that appeals to all your senses." Located at: 501 Fern St, West Palm Beach, FL 33401-Info; 561-275-1550 or www.eatscene.com
____________________________________________________________________
 SEE ALL THE NEW RESTAURANTS! CLICK HERE: 
COMING: 
A second Fresh Market- in Boca early next year-going into the Park Place development on North Military Trail just past Yamato Road-The Boca market will be the 43rd in Florida for the North Carolina-based upscale grocer, known for its extensive array of prepared foods and fresh produce, and variety of gourmet food products. The other Boca Fresh Market is on West Camino Real.
Burt Rapoport-plans to open Rappy's Deli at Park Place in Boca Raton, a new retail development slated to be built soon on Military Trail, between Yamato Road and Clint Moore Road-expected to open in late 2016-Rapoport says Rappy's Deli will be a modern spin on the classic Jewish style deli, serving breakfast, lunch, dinner and cocktails. It also will offer take out and catering, he said. Rapoport who owns is naming the restaurant in homage to his grandfather, whose nickname was Rappy. (Restaurants in the Rapoport Group include: Bogart's Bar & Grille on the Premier level of the Cinemark Palace 20 in Boca Raton and, Henry's at 16850 Jog Road in The Shoppes at Addison Place in Delray Beach, Deck 84 at 840 E. Atlantic Ave. on the Intracoastal in Delray Beach, Burt & Max's in the Delray Marketplace at 9089 W. Atlantic Ave in Delray Beach and Apeiro, his newest, also in Delray Marketplace)
Caffe Martier- Formerly Gol! in Delray–It's a new and improved and much larger– Caffe Martier (411 E. Atlantic Ave., 561/450-6169) The five-year-old eatery's recent expansion into the next-door space once home to Gol! churrascuria. Along with the dramatic increase in space and style with bistro tables, a bar and fountain under a towering pitched ceiling-  Live jazz several nights a week, a juice bar and dinner menu with dishes like pecan-crusted tilapia with asparagus and butternut squash and chicken francaise with asparagus and roasted potatoes.
OPEN:
BOCA RATON: Off the Hook, YoKo-San (re=opened), Tilted Kilt, Farmhouse Kitchen (formerly Table 42) in Royal Palm Place in  Boca-Trader Joe's, Sapphire Indian Cuisine, M.E.A.T. Eatery & Taproom (980 N. Federal Hwy.),  La Nouvelle Maison, Sicilian Oven, Havana Nights Cigar Lounge in Royal Palm Place, Basilic Vietnamese Grill (200 S. Federal Hwy), Slice of Provence (205 SE 1st Avenue), Shrimp House (Town Center) , Burger House, Piattini (formerly Caruso) in Royal Palm Place; True -At 147 SE 1st Avenue; Waterstone Grill (and Boca Landing-in the former Bridge Hotel), Brooklyn Water Bagel, Another Broken Egg Cafe, El Jefe Luchador, House of the Dog (formerly Boardwalk Burger) ,  Ichiyami Buffet & Sushi, Apura Juicery & Coffeehouse (on Powerline & Palmetto); BOYNTON BEACH: Sage Wine Bar; DELRAY BEACH:  Apiero; Rocco's .-; BOYNTON BEACH: The Brass Tap CORAL SPRINGS: Nick's New Haven Pizza, The Cook and the Cork, Taste Buds of India DEERFIELD BEACH: Katz's Deli;  Osteria Sapori (formerly Angelo's Station House) in the Cove;  DELRAY BEACH:  Apeiro, Vintage Tap, Taverna Opa (on Atlantic Ave.), Tap Beer (Delray Marketplace) ; FT. LAUDERDALE:  Fresh First, Giraffas Brazilian Kitchen,  Bull Market, Sushi Song, Canale, The Keg on Sixth, Beauty and the Feast, Ocean Market Grille; LAKE WORTH: The Island N. PALM BEACH: Barolo Ristorante PALM BEACH GARDENS: The Cooper  PEMBROKE PINES: Mikan Japanese Restaurant, Ruchi Indian Restaurant, Antonio's Pizza & Italian Restaurant, Havana 1957 CubanCuisine POMPANO BEACH: The Gyro Joint, Burgers & Suds   SUNRISE: Zinburger Wine & Burger, Chatime  WELLINGTON: Trader Joe's, Red Robbin WEST PALM BEACH: 100 Montaditos,  Copper Blues Rock Pub & Kitchen, BJ's Restaurant and Brew House, Buffalo Wild Wings, 100 Montaditos, Subculture Coffee WILTON MANORS: Mind Your Manors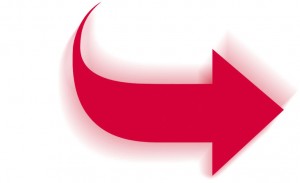 For More Details, Click on the "THE LATEST IN RESTAURANTS" Go to The Boxes up above, on your right: 
CLOSED:
BOCA RATON: Moonshine Molly's,  Boca Diner on Federal Hwy, after 23 years; Table 42 (now Farmhouse Kitchen)-Bistro Gastronomie (now La Ferme);  Fork & Knife at 99 SE Mizner Blvd. (now Yoko -San), Red The Steakhouse (now The Farmer's Table) , Segreto Restaurant (now Merlino) ; Yoko-San Japanese Steakhouse (was closed and now has reopened with new owners); DELRAY BEACH:  Deluxe (now Honey); FORT LAUDERDALE: Canale Restaurant and Bar, The Dubliner, Mancini Modern Italian, Lauderdale Grill, Egmondt Bakery;  DEERFIELD BEACH:  Angelo's Station House in The Cove; DELRAY BEACH:  The Greek Bistro at 1832 Federal Hwy. ;WEST PALM BEACH:  Brewzzi's at City Place, Barrel & Grain, Top of the Point
 ________________________________________________________________________

JByrd's Weekly Email Deals:
Receive one (1) FREE dessert with the purchase of a Dinner Entree! (Regular priced menu items only-Not valid with Lunch Express, Early Bird, Happy Hour, or Clams & Oysters)-(Dine in only and with a print out of this email-one discount per email address per table) Valid from 4/13/15 to  4/19/15  Note: limit one time use-Cannot to be combined w/ any other offers, coupons, Reward Card points, or discounts. Please Note: No Reward Card points will be applied with discount.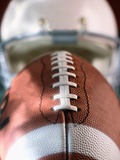 Monday Special: Get a FREE DRINK of your choice when you wear a Muddy's T-shirt (on Mondays only);   Enjoy 19 HD TV's with Football Specials on Saturday and Sunday – Never miss a Hockey game at Muddy's ( We have the NHL Hockey Package which shows locally televised games on regional sports networks and over-the-air stations!) Live Karaoke Thursday evenings from 8pm till ?  
P.S. Happy Hour EVERY Day from 4pm to 7pm  with 1/2 price select cocktails and house wine-Home of the .69 cents raw clams and oysters!
I love this place!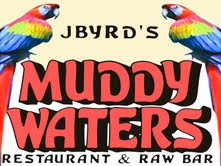 2237 W Hillsboro Blvd,,  Deerfield Beach, FL   954-428-6577    -OPEN 7 DAYS A WEEK  Kitchen Hours: Sunday to Wednesday 11am-10pm, Thursday to Saturday: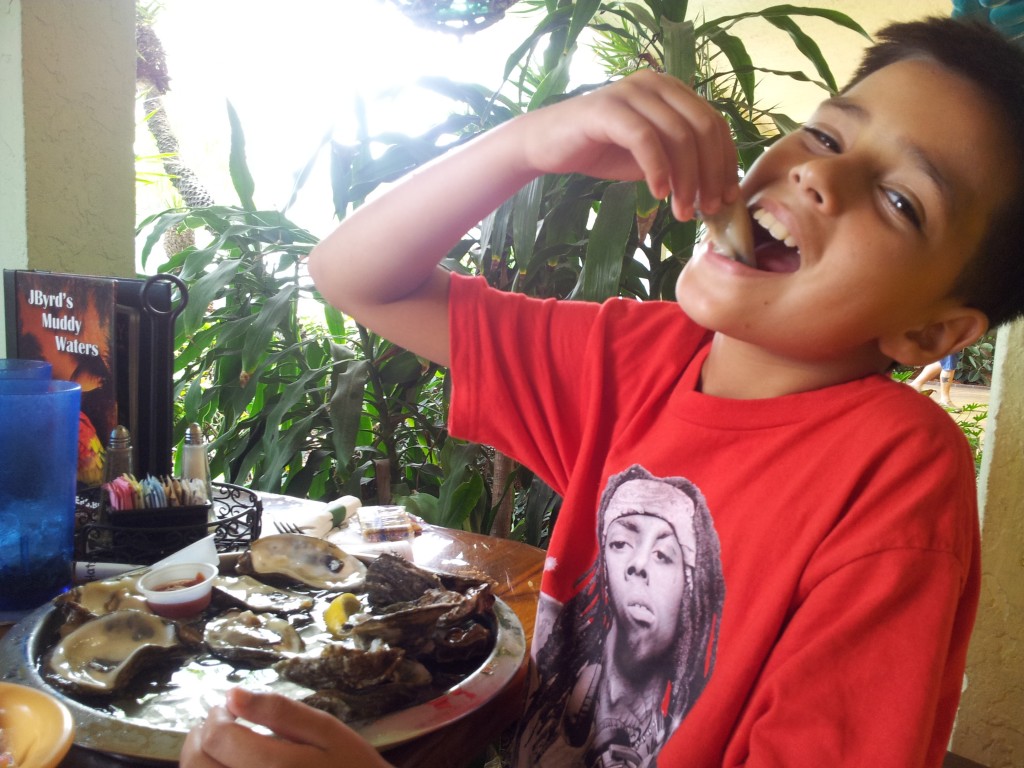 11am- 11pm    muddywatersrestaurant.com
P.S.  Even 8 year old "Mateo" enjoys the 69 cent oysters and clams on the half shell!! ALL DAY-EVERYDAY!
_____________________________________________________________________________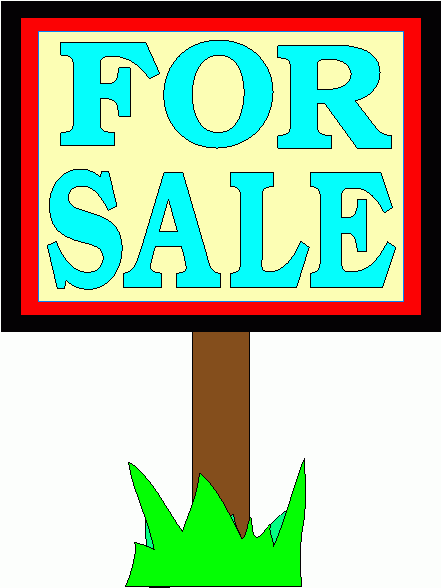 CLASSIFIEDS!
W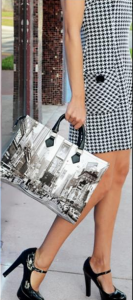 HAT'S NEW ON SALE?  
(CHECK OUT THE ITALIAN AND ALSO VINTAGE DESIGNER
HANDBAGS- AT GREAT PRICES) ….
AND MUCH MORE!
 CHECK OUT OUR NEW SPONSOR–AND THEIR LIMO OFFER!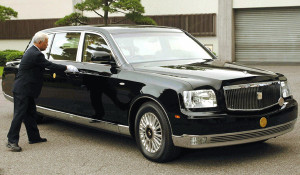 ________________________________________________________________________
NOTE:
CHECK FACEBOOK FOR ALL OF OUR EVENT PHOTOS!
AND PLEASE "LIKE" OUR FAN PAGE!  CLICK HERE!
________________________________________________________________________
JOBS-Networking, Job Boards, Job Fairs

NEW!  See the new BREAKAST NETWORKING locations: CLICK HERE:
http://www.steppingoutflorida.com/networking
JOB OPENING:
NEW!

  Photographer's Assistant-Accompany photographer on photo shoots and carefully write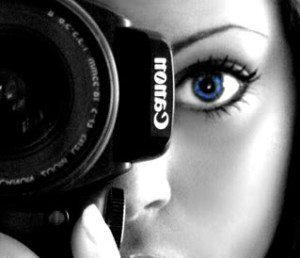 down names of guests in each photo shot. Pay is $10 an hour; The majority of jobs are just for 1 or 2 hours and are held in Boca.   Contact: Janis at email@photosbyJanis.com
JOB OPENING:
NEW!
JOBS FOR KIDS:
Do you know a middle or high school student, age 11-18, who is interested in starting his own business – but has no idea on how to get the ball rolling? If so we're here to help.  The Boca Chamber's Golden Bell Education Foundation's Young Entrepreneurs Academy, or YEA! is now accepting nominations and applications for the 2015-2016 academic year. Applications are accepted, and student interviews are conducted, on a rolling basis. YEA! will grant admission to a maximum of twenty four students annually. Applications for the 2015-2016 academic year will be accepted until the class cap is achieved.    Click Here to download the online application.
For more information please visit www.bocachamber.com, or call the Program Manager Sonya Deros, at (561) 395-4433 ext. 232.
________________________________________________________________________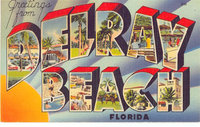 Delray was just named the Most Fun Town in America by Rand McNally and USA Today!  CLICK HERE: http://www.visitflorida.com/insiders/beaches_and_adventure/action.blog/7239-rand-mcnally–usa-today-name-delray-beach-most-fun-small-town-in-america)
Do you like to party in Delray Beach?  Click here for Delray calendar & scroll down for specials: CLICK HERE
___________________________________________________________________
Like West Palm Beach? Have you visited Downtown West Palm Beach lately?                       
Well, what are you waiting for? There are 10 new dining spots and plenty of new retail shops that are waiting for you! Not convinced yet? The 200 block of Clematis St. recently won 4 out of the 9 categories in The Miami Herald's "Best Block in South Florida" competition. Pretty big deal! Come see what Clematis St. and the entire Downtown has for you. Visit WPBGO.com
________________________________________________________________________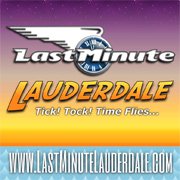 Like Ft. Lauderdale? 
This is good for last-minute plans:
ALSO, Check Out Julie Love's website:
____________________________________________________________________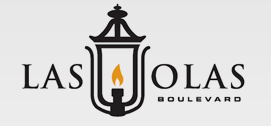 LIKE LAS OLAS BLVD.?
CLICK HERE FOR PLACES TO EAT, SHOP, PARK, FIND UP-COMING EVENTS AND FAIRS,  ENJOY!
________________________________________________________________________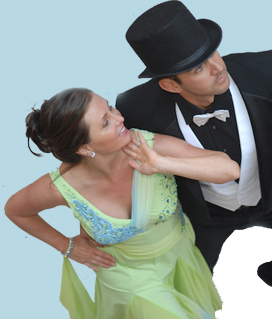 LIKE DANCING?  Study shows that Dancing Makes You Smarter!  CLICK HERE
LIST OF DANCE PLACES, DANCE LESSONS, -EVERYWHERE! (Tri-County)
________________________________________________________________________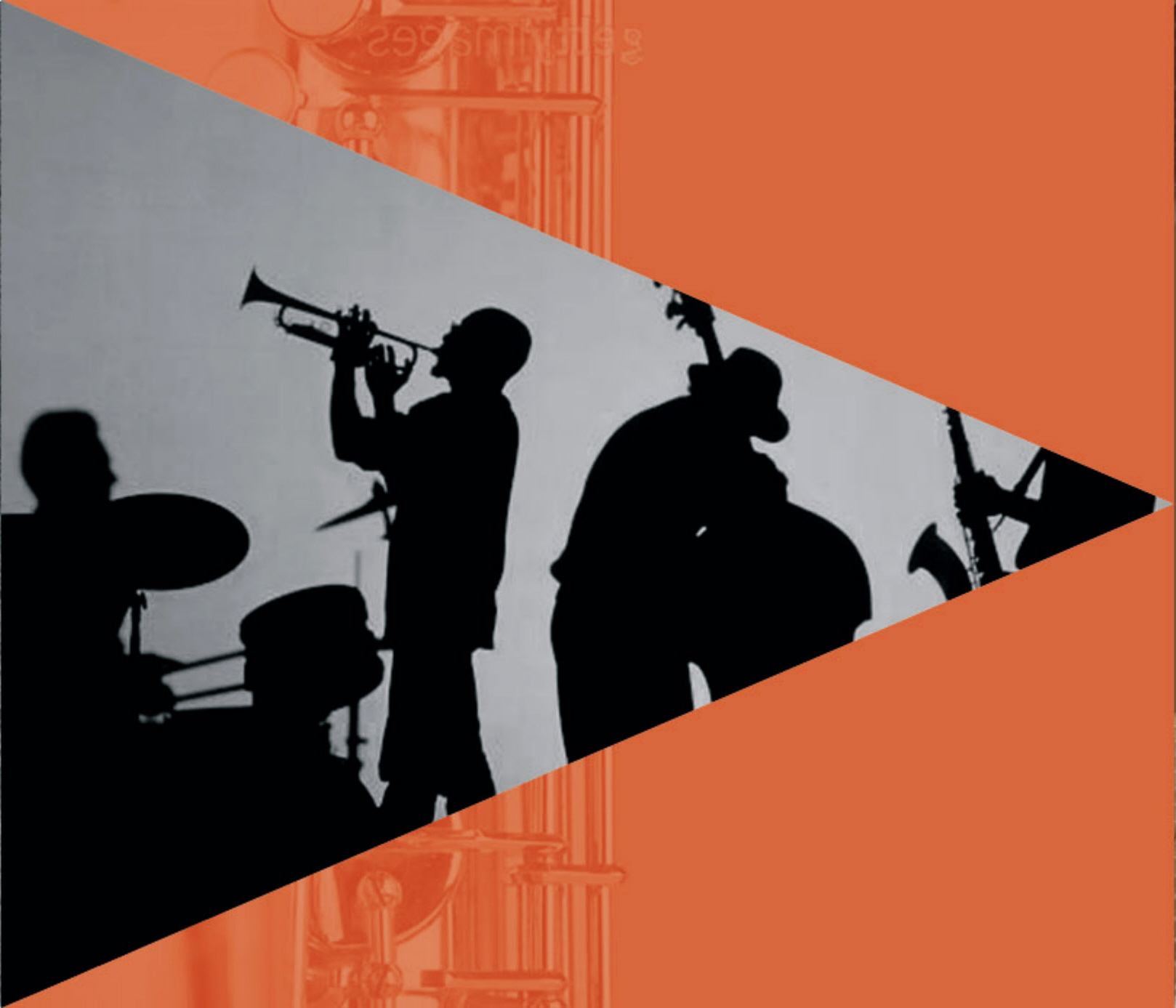 LIKE JAZZ?  CHECK OUT THIS FREE SITE:
CLICK HERE:  www.JazzOnTheTube.com                    
________________________________________________________________________

LIKE CONCERTS AND SPORTS?
Check out Mizner Park Amphitheater: CLICK HERE
Check out Downtown Boca Events: CLICK HERE
Check out Miami Metro events: CLICK HERE
What's coming to AMERICAN AIRLINES ARENA in Miami?     CLICK HERE and then scroll down
What's coming to BBT Center (formerly BankAtlantic Center) in Sunrise?   CLICK HERE  and then scroll down
What's coming to Seminole Hard Rock in Hollywood?  CLICK HERE and then scroll down
What's coming to The Fillmore in Miami Beach?   CLICK HERE and then scroll down_
What's coming to the Theater / Stage?     CLICK HERE
 ______________________________________________________________________
Email us today to have your Events or News Listed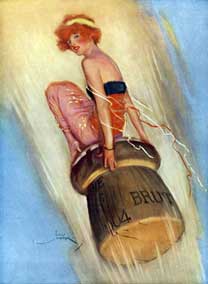 immediately!        debfarb1@gmail.com
                                  and
Join our Facebook Fan Page for info. & photos of our events
http://www.facebook.com/SteppingOutFlorida
Email your comments and feedback to us!!
                               Cheers!
_________________________________________________________________
NEWS:  A UNIQUE AND MEANINGFUL GIFT: "ADOPT A WILD DOLPHIN"

I JUST "ADOPTED" a wild dolphin–His name is "Wonder"- I received a "Certificate of Adoption", a brief life history and color photograph of my dolphin–and a hard copy of the book "An Ocean of Inspiration"–The John Olguin Story.  Each dolphin has its own Facebook page (and there are 300 yet  to be adopted.) All this for only $30 +  $5 for shipping in the U.S.  ( Or, perhaps, just get a copy of this wonderful book for $15 +  $3 for shipping in the U.S. ) This makes a gift that truly supports a great cause.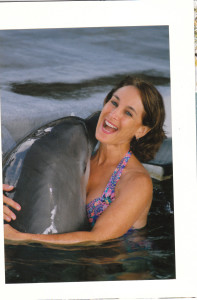 (Note: You will be helping a dolphin scientist with further  exploration, observation and research to help preserve these special mammals. Support the Palm Beach Dolphin Project- For info:   harzen@taras.org or  561-762-6473 Click here to watch this video of a dolphin show-   CLICK HERE  Note By Scientist, Explorer, Author, Dolphin Researcher-Dr. Stefan Harzan: If you have an opportunity to swim with dolphins…why not do it in the open ocean? There, the dolphins may stay close or have the freedom to swim away. It is so much better, because we meet them on their terms.
Contact to adopt your own dolphin: Harzen @Taras.org or 561-762-6473                   
---
HAVE YOU EVER BEEN TO OUR NATIONAL WILDLIFE REFUGE?    (It's RIGHT HERE IN BOYNTON BEACH!)
ARTHUR R. MARSHALL LOXAHATCHEE NATIONAL WILDLIFE REFUGE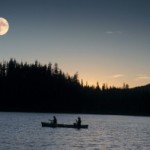 Activities: Bird & Nature Walks, Canoeing & Kayaking, Boating & Fishing, Hiking & Biking, Storytelling, Snail Kite Banding, Python Capture—and more:
Hiking, Guided Bird, Butterfly and Wildflower Walks, Early Morning Bird Walks on the Marsh Trail, Early Morning Bird Watch and Walk – Fly Out, Swamp Strolls, Roving Naturalist on Cypress Swamp Boardwalk or Marsh Trail, Tram Tours of the Marsh, Guided Canoe Trips, Full Moon Guided Canoe Trips, Annual Photography Contest, Annual Juried Art Contest – Loxahatchee Visions, Friends and Family Spring Fling Folk Music Festival, monthly meeting of the Sierra Club Loxahatchee Group (featuring speakers, group kayak or canoe outings)
The Arthur R. Marshall Loxahatchee National Wildlife Refuge preserves a portion of the once vast northern Everglades. It provides habitat and protection for endangered wildlife such as the snail kite and the wood stork and the formerly endangered American alligator.
The main entrance and Visitor Center are located at: 10216 Lee Road  – Boynton Beach, FL 33473  It is 2 miles south of Boynton Beach Boulevard, west off US 441/SR7.    Contact:  561-734-8303  or more info:  CLICK HERE
_______________________________________________________________________________
MORE THINGS TO DO:    (COMMUNITY CALENDARS)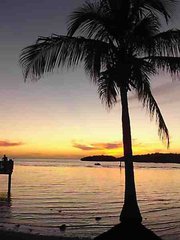 BOCA RATON:  CLICK HERE                    
DELRAY BEACH: CLICK HERE
BOYNTON BEACH:   CLICK HERE
____________________________________________________________________