MARCH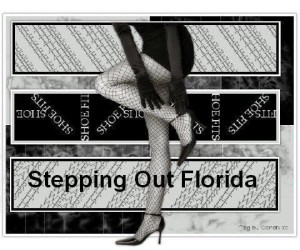 March 2-The 9th Annual Artopia-ArtFashionFilmMusicFoodCulture-VIP from 6pm- 10pm at $45 until 3/1/17 and $50 at the door; Gen.Adm: 7pm to 10pm at $25 until 3/1 /17 and then $30 at the door; This event joins together an eclectic touch of art, culture, fashion, food, music and film. Join us as we celebrate Miami's best artists, musicians, fashion designers, culinary masters and mixologists. Guests will enjoy complimentary food and drinks, VIP will have specialty drinks not available in general admission and will access the event an hour earlier than general admission. Entertainment includes live DJ, musical performances, fashion shows, live performance art and works from local artists. The New Times MasterMind Awards will be announced at Artopia. New Times will award grants to local artists, writers, crafts people or others whose work stands out for its enterprise, creativity and genius. Held at the Coral Gables Museum, 285 Aragon Avenue in Coral Gables-For info. and tickets, CLICK HERE

March 2 to 12-Festival of the Arts BOCA –See the 2017 lineup!  CLICK HERE!
20% Discount for Past Ticket Buyers! We are excited to offer a special discount for our past ticket buyers.  with code: PASTBUYER
T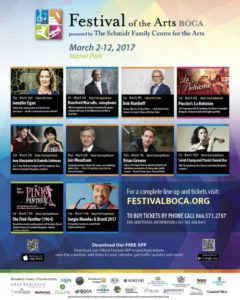 he 11th Annual Festival of the Arts Boca, South Florida's premiere literary and performing arts Festival, returns to the Mizner Park Amphitheater and the Mizner Park Cultural Arts Center presented by the Schmidt Family Centre for the Arts March 2 – 12, 2017. A world-class, multi-day cultural arts event, the Festival of the Arts BOCA brings the most sought after jazz artists, classical performers, and authors to South Florida while simultaneously cultivating the stars of tomorrow. Tickets range from $9.99 to $125 per person; For program details and ticket information visit: www.festivalboca.org  or call  866-571-ARTS (866-571-2787). Multi-event and full Festival packages are also available.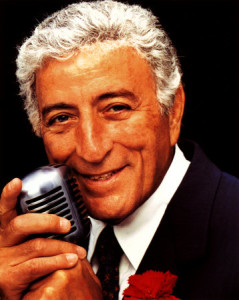 March 3-Tony Bennett–8pm-At the Kravis Center-701 Okeechobee Road- West Palm Beach-For info. and tickets: 561-832-7469 or www.Kravis.org
March 4- FREE Event:  Sounds at Sundown Concert –Features Roughshot Band with an eclectic mix of all genres of music; in Margate- The annual Sounds at Sundown concert series brings live music, local vendors and delicious food trucks to Margate. The free events take place on the first Saturday of each month from January to June 2017 from 5:00 p.m. to 10:00 p.m. at the corner of Margate Blvd. and State Road 7. Along with musical entertainment, each event will also feature an eclectic mix of local craft vendors selling handmade jewelry, clothing, and gifts, and food trucks on site serving up delicious snacks, meals and desserts. The vendors and food trucks will be open from 5:00 p.m. to 10:00 p.m., with live music beginning at 6:00 p.m. and ending at 9:00 p.m. This rest of the series concert line-up is as follows: April 1, 2017 – Replay Band: High energy dance music; May 6, 2017 – Rebels and Bandoleros: ZZ Top and George Thorogood tribute; June 3, 2017 – The Samantha Russell Band: Country hits, classics, and originals-Plan to stay for the evening – attendees are encouraged to bring lawn chairs and blankets, relax, dance and enjoy the live entertainment, food trucks, and crafts vendors. During select dates, visit the CRA tent for a chance to win gift certificates and retail items from local Margate businesses. For more information, contact the City of Margate's Parks and Recreation Department at 954-972-6458 or visit www.SoundsAtSundown.com.
March 4 & 5- Cork & Fork-Join South Florida's most innovative chefs during four intimate sessions throughout two days of unrivaled culinary tastings, cooking demonstrations, wine pairings and more. This is the 2nd Annual Cork & Fork food and wine tasting event at Carnaval on the Mile, featuring the areas hottest chefs, local restaurants and international wines combined for two days of unrivaled culinary tastings, intimate cooking demonstrations, exclusive book signings and live entertainment. Participating Chefs: Michelle Bernstein, Cindy Hutson, Eileen Andrade, Adrianne Calvo; Participating Restaurants: Finka, La Fresa Francesa, La Taberna Giralda, Morton's Steakhouse, La Palma, Red Koi, Christy's, Shula's 347 Grill, 320 Gastrolounge, Talavera, PokeBao, Da Tang Unique, Trust & Co., Tutto Pizza & Pasta, Nummies Bake Shop, Chef Adrianne's, and many more. Admission: $50 for each session (two each day)-For more info:  http://carnavalmiami.com/cork-fork/        For tickets, CLICK HERE
March 4 and 5-Jupiter Seafood Festival-At Carlin Park-Saturday from 10am to 10pm; Sunday from 11am to 7pm- Adults $10; Kids 12 and under, Free; For more info: www.JupiterSeafoodFestival.net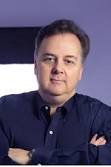 March 5-Psychic Medium, Jeffrey Wands-Back again by popular demand- Tickets are $35 + fees for Orchestra; $45 + fees for VIP; About Jeffrey Wands:  Jeffrey Wands has hosted his own radio show in New York for many years. Currently, his show, Psychic Sundays, can be heard on WALK 97.5 FM, and is also accessible on the Internet through www.walkradio.com. He is a welcomed, regular guest on radio programs across the country and has also made many television appearances, including Extreme Makeover: Home Edition, Maury, Today Show and A&E's Mediums: We See Dead People to name just a few. Jeffrey's personal appearances sell out quickly and he has thousands of clients worldwide who willingly wait for up to a year for an appointment. In his first book, The Psychic in You, he would like you to embark on this journey and help you to release the Psychic in you. Jeffrey's second book, Another Door Opens,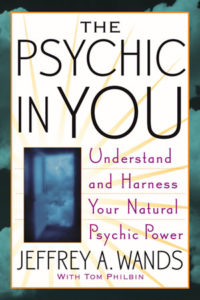 is filled with inspiring and unforgettable true stories. Even the most skeptical reader will be shown how to open doors in their own lives, as well as how to keep communication open with departed loved ones. In Jeffrey's third book, Knock And The Door Will Open, he combines over 30 years of wisdom and intuitive insight he has successfully shared with his clients in a simple yet profound manual for mastering life. Based on years of spiritual counseling, Jeffrey offers readers real life strategies for creating harmony, happiness, purpose and peace in every aspect of their life. In addition to the above mentioned books, Simon and Schuster has recently released three e-books by Jeffrey: America's Most Ghostly Places: New York State (A Psychic Medium's Guide To Investigating Haunted Locations), Dream Interpretations (A Psychic's A to Z Guide to Uncovering the Truth Behind Your Dreams) and On Death and Grieving (A Psychic Medium's Perspective).**For entertainment purposes only. Attendance does not guarantee a reading. Tickets are nonrefundable.** For Tickets, CLICK HERE-At the Boca Black Box today-1pm to 3pm-8221 Glades Road – Boca Raton, FL 33434 Phone:  561-483-9036
March 5 and 8-All About Eve– A special two-night event – Don't miss this 14-time Oscar® nominee  (a feat only matched by the 1997 film Titanic and the 2016 film La La Land) and won 6, including Best Picture-Showing at your local cinema, the writer-director was Joseph L. Mankiewicz  and the film features exclusive commentary from his great nephew, TCM host, Ben Mankiewicz. Get tickets today: http://bit.ly/AllEveTCM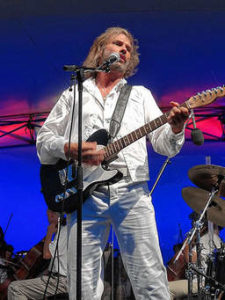 March 9-Stayin' Alive, Bee Gees Tribute-Stayin' Alive offers to their audiences the songs and sights of a full Bee Gees play list, featuring blockbusters such as "Night Fever," "Jive Talkin' ", "How Deep Is Your Love", "You Should Be Dancing", "Nights on Broadway", and "Stayin' Alive." In addition, the group sings the softer poetic ballads of the Brothers Gibb including "I Started a Joke", "Massachusetts", "Fanny Be Tender", "Words", and "To Love Somebody" among other great hits. Stayin' Alive is the largest and most definitive production of its kind, offering big screen video clips, photos and dazzling imagery. The show has played intimate settings as a six piece band and huge venues with a 62 piece orchestra. It is the quintessential tribute band to the Bee Gees, capturing the excitement of live performance and the tender subtleties of the human voice! At Coral Springs Center for the Arts-Tickets $28.62-$76.32 | www.coralspringscenterforthearts.com or call the box office at 954-344-5990344-5990
March 9 to April 9-Guys and Dolls!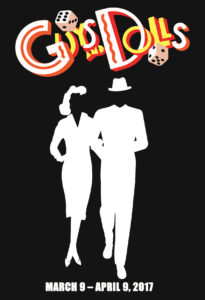 Gangsters, Gambling and Girls!
Considered the perfect musical comedy, Guys and Dolls won the Tony Award for Best Musical, ran for 1,200 performances on Broadway, and became an Oscar nominated film starring Marlon Brando and Frank Sinatra. You'll love the showstopping songs including: "Luck Be a Lady," "Sit Down, You're Rockin' the Boat," "Take Back Your Mink," "If I Were a Bell," and "I'll Know." About The Story: Set in Depression-era Times Square, Guys and Dolls is about a couple of big city gamblers and the women who love them. It tells the overlapping stories of high-roller Sky Masterson, who falls in love with mission worker Sarah Brown, and lovable rapscallion Nathan Detroit, engaged for 14 years to Miss Adelaide, a headliner at the Hot Box Club. Nathan runs a famous floating crap game, and an ongoing plot line involves his quest for a safe place for the game as Adelaide continues her quest to convince him to marry her. Meanwhile, Sarah, mistakenly believing that Sky set up an illegal game at the mission, tries to fight her affection for the charismatic crapshooter. Tickets are $75 & $80, www.thewick.org or call 561-995-2333. The Wick Theatre is located at 7901 North Federal Highway, Boca Raton.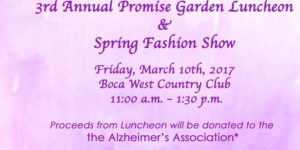 March 10-The 3rd Annual Promise Garden Luncheon & Spring Fashion Show– Held at Boca West Country Club from 11am to 1:30pm- Proceeds from the luncheon will be donated to the Alzheimers Association- For information and tickets: https://AlzheimersLuncheon.EventBrite.com   or call 561-496-4222.  The Promise Garden Luncheon is a unique opportunity for community and business leaders to network, mingle and support this important cause. Space is limited, so please purchase your tickets as soon as possible. Alzheimer's remains one of the least understood diseases, yet it is one of the leading causes of death in our country. As you may have heard on NBC news recently, the latest reports indicate that 1 in 6 women and 1 in 11 men will be diagnosed with Alzheimer's over the age of 65 and that women are 2x more likely to suffer from Alzheimer's than breast cancer! As per Chairperson, Atty.Pamela Higer-Polani, "Do Good, Have Fun and Network"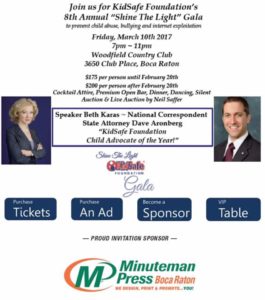 March 10-KidSafe Foundation's 8th Annual "Shine the Light" Gala-To Prevent Child Abuse, Bullying and Internet Exploitation-7pm to 11pm at Woodfield Country Club-3650 Club Place-Boca Raton-$175 per person until February 20; $200 per person after February 20-Cocktail Attire, Premium Open Bar, Dinner, Dancing, Silent Auction and Live Auction by Neil Saffer; Speaker: Beth Karas, National Correspondent; State Attorney, Dave Aronberg- For more information regarding sponsorship, tickets, etc. –CLICK HERE
March 10 to 12-A Jew Grows in Brooklyn-"Funny, Touching, Dazzlling" (N. Y. Times);  at the Coral Springs Center for the Arts-954-344-5990 or www.ajewgrowsinBrooklyn.com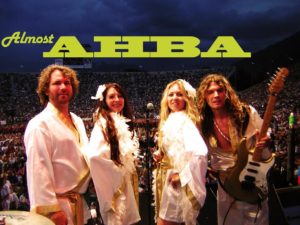 March 11-Almost Ahba-Tribute to ABBA-Almost AHBA recreates the magic and nostalgia of ABBA in a costumed, choreographed and interactive audience experience. Boasting a sound-a- like performance of intricate harmonies and top notch musicianship, they truly live up to their Almost AHBA name. Formed in 1996, they are the longest running North American Tribute to the Swedish super group and have toured 11 countries., performing for audiences as large as 50,000!  This dynamic show features all the songs performed in the hit musical Mamma Mia!  Almost AHBA was chosen by Universal Studios/NBC to perform at the release of Mamma Mia! At the Aventura Arts and Cultural Center-Tickets $40-$45 | www.aventuracenter.org or call the box office at 305-466- 8002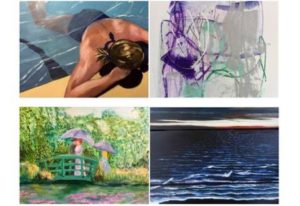 March 11-"Fab 4" Artist Happening–5:30-8:30pm-Four artists from Boca and Delray have combined their talents for one night only. Grab a friend or two and rub elbows with other art lovers. No matter what your décor or taste, these 4 creatives are bound to have something for you to appreciate. Abstract to representational fine acrylic and oil paintings will be on display. This event is FREE-Come enjoy nibbles, refreshments and door prizes-Don't miss out! Artists Represented: Anne Carter, Denise Goldstein, Denise McNellis and Michelle Marra-Held at 3500 NW Boca Raton Blvd-Suite 702, Boca-For more information contact: Michelle Marra, michellemarra@comcast.net, 860-690-6966
March 13-The Capitol Steps- Washington DC's favorite  political satirists are at the St. Thomas Aquinas Bienes Center for the Arts, 2401 sw 12th st. Ft Lauderdale, 7:30 p.m. – For tickets, visit www.BCA-STA.ORG or call 954-513-2270.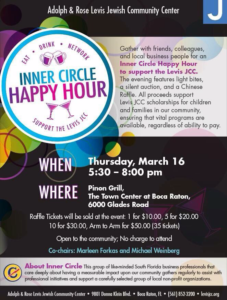 March 16-Inner Circle Happy Hour-5:30pm to 8:30pm-Fundraiser for the Adolph and Rose Levis JCC-The evening features lite bites, a silent auction and a Chinese Raffle; All proceeds support Levis JCC scholarships for children and families in our community, regardless of ability to pay-Held at the Pinion Grill in Town Center-6000 Glades Road-Boca Raton-Raffle tickets will be sold at the event: 1 for $10, 5 for $20, 10 for $30, Arm to Arm for $50 (35 tickets)-Open to the community; no charge to attend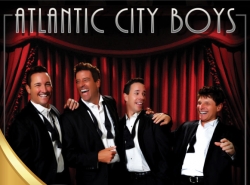 March 18 and 19-The Atlantic City Boys-Don't miss these four dynamic lead singers who have wowed audiences at Las Vegas, Walt Disney World, and of course, Atlantic City! "Oh What a Night", "Sherry Baby", "Walk Like a Man", "Big Girl's Don't Cry", are just four electrifying Broadway smash hits that bring this non-stop energy, incredibly talented group performs. Lending their world class vocals to the rock-n-roll harmonies of the 60's , the Atlantic City Boys will have you reliving the smooth street corner harmonies and non-stop hits of one of the world's most memorable singing sensation groups of all time. These four talented, dynamic male lead vocalists, backed by an equally accomplished live band, will take you on an exhilarating musical trip down memory lane that you will never forget! 8pm to 10pm-At the Boca Black Box-8221 Glades Road #10-Boca Raton,FL 33434-Tickets are $35 and $45-Phone:561-483-9036 or www.BocaBlackBox.com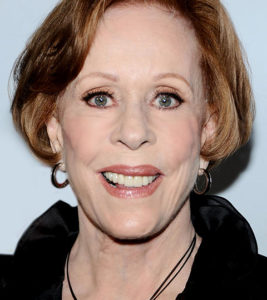 March 19- Carol Burnett-An Afternoon o Laughter and Reflection Where the Audience Asks Questions-4pm at the Au-Rene Theater at the Broward Center for Performing Arts- For Tickets: Ticketmaster:  954-462-0222 or  www.BrowardCenter.org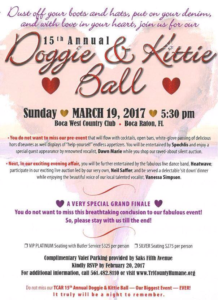 March 19-The 15th Annual Doggie & Kittie Ball-Dust off your boots and hats, and put on your denim-Come enjoy cocktails, open bars, white glove passing of delicious hors d'oeuvres, and a special guest appearance by renowned vocalist while you shop our raved-about silent auction; further entertainment by the fabulous band "Heatwave"; then enjoy a delectable sit-down dinner with music by the talented vocalist Vanessa Simpson; Complimentary Valet Parking; VIP Platinum, $325 per person; Silver Service, $275 per person-Held at 5:30pm at Boca West Country Club-For more info: 561-482-8110 or www.TriCountyHumane.com
March 20-The 20th Annual Broward Senior Event-Senior Lifestyle & Healthcare Expo-Held at the Pompano Beach Civic Center-1801 N.E. 6th Street, Pompano Beach-9:30am to 1:30pm ~ FREE Health Fair-Open to the the Public-Free Parking, Free Health Screenings, Free Flu Shots, Free Einstein Bros. bagels, real Orange Juice and Dunkin' Donuts Coffee, Door Prizes and Raffles-95 Exhibitors with Senior Products or Services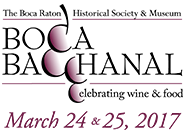 March 24 an 25-The fabulous Boca Bacchanal—Indulge in a weekend of fine wine, food and Luxury! for more info, CLICK HERE  The "Bacchanalia" in Mizner Park on March 25 is Boca Raton's best Wine & Food Festival! ( 2 tickets for Bacchanalia on Saturday, March 25, 2017 from 7:00 – 11:00 p.m.is $125 per ticket);   2017 Boca Bacchanal Patron Weekend – Includes 2 tickets to the Vintner Dinners (Friday, March 24, 2017) & 2 tickets to Bacchanalia (Saturday, March 25, 2017, 7:00 – 11:00 p.m.). Vintner Dinner Options TBD at Bacchus Beckons at total of $900; Tickets will sell out so get them NOW at BocaBacchanal.com
March 27-The 9th Annual Savor the Avenue-Make your reservations for a memorable evening of dining under the stars – and down the double yellow line of famed Atlantic Avenue – at the food and wine event of the year! Join hundreds of guests and 16 of Downtown Delray's finest restaurants at Florida's longest dining table, one that runs more than five blocks. Reservations are required and must be made directly through the participating Downtown Delray Beach restaurants starting February 1st.  Some restaurants are:  32 East, 50 Ocean, Luna Rosa, Che, City Oyster, Farmhouse Kitchen, Cut 432, Rocco's Tacos, Salt, Racks, The Office, Vic & Angelo's, Max's Harvest, Rok:Brgr, and more! For more information visit DowntownDelrayBeach.com/SavorTheAvenue or BocaMag.com or call 561-243-1077.