SteppingOutFlorida.com 

Things to do, Places to go, People to meet!
P.S. CHECK IT OUT: THE "DIRECTORY" on the side of the page- you'll be surprised at all the information there for you

Enjoy "STEPPING OUT" on the town! 
THIS WEBSITE IS ON FIRE!  

---
               What's There To Do This Week?
THIS WEEK AT A GLANCE:  
Monday-Danceland, Genocide Remembrance Day, Karaoke, IMax Theater 
Tuesday-  Uptown Express, Karaoke, Running for Brews, Free Admission to Norton Museum
                                 
Wednesday-Ballroom & Latin Night, The 60's Musical "Beehive", The film "The Graduate", Singer Neil Diamond live
Thursday- David "Elvis" Morin, Jack Barron & Fedora, Havana Nights, Blues on the Square, "They're Playing Our Song" and "Beehive" in the theater
Friday-Joey Dale, singer Suzy Howard, Vivaldi, Block Party, Doggie Fundraiser
Saturday-Theater, Symphony, Book Sale, Comedy, Fashion Show, Fish Roundup
Sunday- The Fusion Band, Motown Madness, Karaoke
THIS WEEK'S HIGHLIGHTS:

  
FOR HIGHLIGHTS OF THE WEEK, JUST CLICK ANY DAY BELOW!
FOR THE FULL PAGE: CLICK ON "THIS WEEK" IN THE BLACK NAVIGATION BAR AT THE TOP OF THE PAGE!
Highlights Of The Week
---
SAVE THE DATES:
SAVE THE DATE: Ghaleb-A World Class Pop Tenor, Guitarist and Composer–Proud to announce that Ghaleb is back by popular demand to the Pavilion Grille in Boca-If you like the voice of Andrea Bocelli, you'll love this show! He sings Broadway tunes ("Phantom of the Opera"), and classics: "Nessun Dorma", "Granada", "Besame Mucho", "Mama"- He had […]
0 comments
---
FEATURED ONGOING EVENTS:


FEATURED ONGOING EVENT: IMAX IS NOW BETTER THAN EVER! The Museum of Discovery & Science IMAX Theater-For Info, Click HERE or www.MODS.org  IMAX 3D- Located at 401  SW 2nd St. Fort Lauderdale-Phone:  954-713-0930 NOTE: The AutoNation IMAX Theater upgraded the projection and sound system to IMAX with 4K Laser; wait till you see the new IMAX with laser system! […]

0 comments

ONGOING EVENT:    NOW to December 2018 Norton Museum-FREE ADMISSION: There's much to celebrate at the Norton this month: The Museum reopened on July 5 after a five-week hiatus to re-install galleries and prep for construction. Admission is FREE for everyone through December 2018! Be sure to visit the reinstalled galleries to view your favorite works in a new […]

0 comments

FEATURED ONGOING EVENT: Organiste-Join the Arts Community-Concerts:  Jazz, Classical, El Piano Romantico (Romantic Piano), Chorale Sing-Alongs, more- Check out Organiste:  http://www.organiste.net/join-us

0 comments

  FEATURED ONGOING EVENTS: Click Kravis.org to see what shows are coming!   Anna Bergman in "You're All the World To Me"; April 27 to 30: Soul Crooners Classic Soul, Motown & More;  The Kravis Center, 701 Okeechobee Blvd. West Palm Beach- For upcoming shows, call 561-832-7469 or visit kravis.org. Purchase tickets either at the Kravis […]

0 comments
---
BEST TESTIMONIAL  
Dear Stepping Out Florida,
I just had to write and tell you how much I love your newsletter!! It is seriously one of the best websites I have come across when it comes to giving out information on activities in the area and further.

Thank you so much for this site, you have no idea how helpful it has been!
———Jacqueline S., February 20, 2017
---
NOT CRAIG'S LIST!     NOT ANGIE'S LIST!

  
WHAT'S NEW ON SALE?  
Check out THE BEST:  CLICK HERE
BEST Artist, BEST Handbags, BEST Painter, BEST Realtor, BEST Masseuse, and more!
(Also, CHECK OUT THE ITALIAN AND ALSO VINTAGE DESIGNER
HANDBAGS- AT GREAT PRICES) ….
AND MUCH MORE!
---
FACEBOOK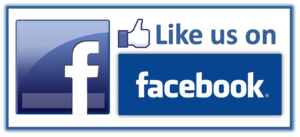 CHECK FACEBOOK FOR ALL OF OUR EVENT PHOTOS!
AND PLEASE "LIKE" OUR FAN PAGE!  CLICK HERE!
---

JOBS-Networking, Job Boards, Job Fairs

To View all Jobs Click Here

---
ADOPT THE DOGGIES

NEWS:  Tri-County Animal Rescue is in great need of DOG WALKERS! We have several hundred dogs in our shelter, and they all need to be walked.  PLEASE come in- Tues, Thurs, Fri, Sat, Sun-10:30am to 4pm—come and help.
Tri County Animal Rescue- 21287 Boca Rio R0ad-Boca Raton 33433-Phone: 561-482-8110 – www.TriCountyAnimalRescue.com 
Personal Note:  I just took the one Sunday "class" to learn their procedures. Sign up! It's available at 8:45am every Sunday-  It helped!  I walked a couple of adorable, loving dogs today–it feels so rewarding to volunteer!

Try it!    P.S.  They desperately need gently used towels and blankets for the puppies
P.S. The dogs at Tri-County are dangerously low on canned dog food. Pedigree Traditional Meaty ground dinner with Chopped Chicken Canned Dog Food- Please help us by bringing in canned dog food to the shelter, as soon as possible.
---
PROTECT THE DOLPHINS

NEWS:  A UNIQUE AND MEANINGFUL GIFT: "ADOPT A WILD DOLPHIN"
I JUST "ADOPTED" a wild dolphin–His name is "Wonder"- I received a "Certificate of Adoption", a brief life history and color photograph of my dolphin–and a hard copy of the book "An Ocean of Inspiration"–The John Olguin Story.  Each dolphin has its own Facebook page (and there are 300 yet  to be adopted.) All this for only $30 +  $5 for shipping in the U.S.  ( Or, perhaps, just get a copy of this wonderful book for $15 +  $3 for shipping in the U.S. ) This makes a gift that truly supports a great cause. (Note: You will be helping a dolphin scientist with further  exploration, observation and research to help preserve these special mammals. Support the Palm Beach Dolphin Project- For info:   harzen@nulltaras.org or  561-762-6473 Click here to watch this video of a dolphin show-   CLICK HERE  Note By Scientist, Explorer, Author, Dolphin Researcher-Dr. Stefan Harzan: If you have an opportunity to swim with dolphins…why not do it in the open ocean? There, the dolphins may stay close or have the freedom to swim away. It is so much better, because we meet them on their terms.
Contact to adopt your own dolphin: Harzen @Taras.org or 561-762-6473

---
VISIT OUR WILDLIFE REFUGE
HAVE YOU EVER BEEN TO OUR NATIONAL WILDLIFE REFUGE?    (It's RIGHT HERE IN BOYNTON BEACH!)
ARTHUR R. MARSHALL LOXAHATCHEE NATIONAL WILDLIFE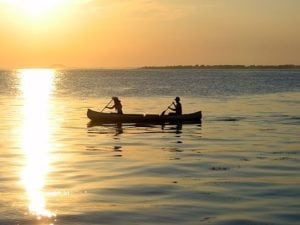 REFUGE
Activities: Bird & Nature Walks, Canoeing & Kayaking, Boating & Fishing, Hiking & Biking, Storytelling, Snail Kite Banding, Python Capture—and more:
Hiking, Guided Bird, Butterfly and Wildflower Walks, Early Morning Bird Walks on the Marsh Trail, Early Morning Bird Watch and Walk – Fly Out, Swamp Strolls, Roving Naturalist on Cypress Swamp Boardwalk or Marsh Trail, Tram Tours of the Marsh, Guided Canoe Trips, Full Moon Guided Canoe Trips, Annual Photography Contest, Annual Juried Art Contest – Loxahatchee Visions, Friends and Family Spring Fling Folk Music Festival, monthly meeting of the Sierra Club Loxahatchee Group (featuring speakers, group kayak or canoe outings)
The Arthur R. Marshall Loxahatchee National Wildlife Refuge preserves a portion of the once vast northern Everglades. It provides habitat and protection for endangered wildlife such as the snail kite and the wood stork and the formerly endangered American alligator.
The main entrance and Visitor Center are located at: 10216 Lee Road  – Boynton Beach, FL 33473  It is 2 miles south of Boynton Beach Boulevard, west off US 441/SR7.    Contact:  561-734-8303  or more info:  CLICK HERE