***************************************************************************
SteppingOutFlorida.com 

Things to do, Places to go, People to meet!

Enjoy "STEPPING OUT" on the town! 
WE ARE ON FIRE! 
************************************************************************* 

---
                             What's There To Do This Week?

THIS WEEK AT A GLANCE:   
FEBRUARY 19  to  FEBRUARY 25
CLICK ON THE BLUE DAY OF THE WEEK BELOW FOR MORE THAN 25 THINGS TO DO EACH DAY!!!  
(LISTED BELOW ARE ONLY A FEW:)
Monday –    Presidents Day, Oldies Night at American Rock, Sidewalk Sale, Renaissance Fest,  Open Jams, Karaoke, Jazz, Food Truck Invasion
Tuesday -Cachet Band,  Mambo Night,  Blue Tuesdays at Bostons, Farmers Markets, FREE Admission to Norton Museum, Karaoke
Wednesday – Ballroom & Latin Night, Free Concert at Delray Marketplace, Film Classic,  Barry Manilow at Hard Rock, Karaoke in Deerfield, South Beach Wine & Food Fest 
Thursday – The Rhythm Chicks, Trivia on Tap, Jazz Night,  Itzhak Perlman Documentary Film, National Margarita Day, Karaoke in Deerfield, Farmers Market in West Palm Beach
Friday -Joey Dale Band,  Elton John Tribute Show, Delray Beach Open (Tennis),  Festival of the Arts Begins, Concours d' Elegance, South Beach Wine & Food Fest

Saturday –  Comedy Night at American Rock, Renaissance Fest, Itzhak Perlman Concert, Lake Worth Street Painting, Boca Green Market, Delray Green Market
Sunday  – Sock Hop with Joey & The Paradons, Santana Tribute, Two Festival of the Arts Events,  Polo in Palm Beach,  Yoga in the Park, Brunches, Karaoke
NEXT WEEK…   AND AFTER THAT!….CLICK HERE
NEW RESTAURANTS! CLICK HERE
*********************************************************************
AND…TAKE A MINUTE TO SCROLL DOWN TO SEE  THINGS TO DO COMING UP!!!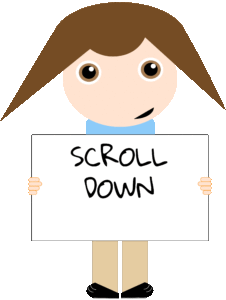 SUCH AS: 
SPECIAL EVENTS
SAVE THE DATES
ONGOING EVENTS
RESTAURANT NEWS
FOR SALE
FACEBOOK
JOB OPENINGS
HAPPY HOURS!!!!   (CLICK HERE)  

SPECIAL EVENTS:

Passover Dinner for Singles!  March 31
HOSTED BY STEPPING OUT FLORIDA -JOIN US!
For more details about the evening: CLICK HERE 
Fairs and Festivals: The South Beach Wine and Food Festival (Feb. 21-25; for more info, click here), Burger Beast's Hamburger House Party at Magic City Casino (March 10 for more info, click here) and the Las Olas Wine and Food Festival (April 20; for more info, click here).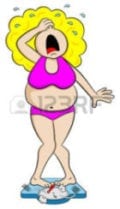 NOW to February 28- Forever Young & Trim-A New Year–A New You! Now is the time, now that the  "big eating" holidays have passed! Forever Young & Trim is offering 25% discount.  Why not check out "COOL SCULPTING"?  CLICK HERE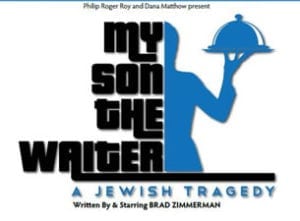 NOW to March 25-My Son the Waiter: A Jewish Tragedy-Actor/Comedian Brad Zimmerman's hilarious and inspiring story about the grit and passion required to 'make it' as an artist and the sweet rewards that come from never giving up on your dream. Brad Zimmerman brings his hit New York Comedy to Ft. Lauderdale this season in his highly praised autobiographical comedy of Zimmerman's struggle to fulfill his dream and 'make it' as a comedic actor in New York. One-part standup, one-part theatrical, and all parts uproarious My Son the Waiter: A Jewish Tragedy has garnered rave reviews wherever it has played, including sold out runs Off Broadway in New York. Brad Zimmerman has paid his dues. He spent 29 years "temporarily" waiting tables in New York, all the while chasing a career in acting and comedy. He tells of his pursuit, along with stories about his childhood, family, and misbegotten love life with warmth, wit, self-deprecating humor, and wicked charm, and combines his years of training as an actor with his innate comedic talent. Zimmerman also examines the trials and tribulations of waiting on tables – particularly for someone not exactly invested in that career, and with little tolerance for persnickety diners. His perseverance and hard work eventually did pay off, and Zimmerman went on to act – he had a small part in "The Sopranos" playing Johnny Sack's lawyer – and to become the opening act for a number of well-known entertainers, including George Carlin, Brad Garrett, Dennis Miller, Julio Iglesias, and Joan Rivers who said "I've had three great opening acts in my lifetime: Billy Crystal, Garry Shandling, and Brad Zimmerman." Held at the Norma & William Horvitz Auditorium at the NSU Art Museum, Ft. Lauderdale. Tickets are available online at MySonTheWaiter.com or by phone at 1-855-448-7469. For group rates (12 +) call 1-888-264-1788. Tickets range from $45 – $65.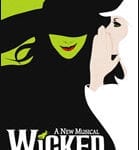 NOW to March 4- Wicked-The Untold Story of the Witches of Oz-Remixed from "The Wizard of Oz", this Broadway MEGA-smash shows the land of Oz years before Dorothy came to Munchkin Land-The musical comedy has hits that include "Popular," "Defying Gravity," "I'm Not That Girl," and "For Good." At he Broward Center for the Performing Arts-201 SW 5th Avenue, Ft. Lauderdale-Tickets are $25 to $169-Call 954-462-0222 or visit BrowardCenter.org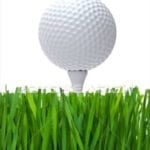 February 19 to 25-The Honda Classic- The PGA National Golf Club in Palm Beach Gardens has been the permanent home to The Honda Classic since 2007. The club consists of five elegant 18-hole courses, but The Honda Classic is played on the distinctive Champion course every year. The course was redesigned in 2014 and is now famous for "The Bear Trap," a challenging three-hole stretch designed by the Golden Bear himself, Jack Nicklaus. PGA National Resort & Spa, 400 Avenue of the Champions, Palm Beach Gardens, FL 33418 For info. and tix, CLICK HERE
February 21 to 25- South Beach Wine & Food Festival-Includes "Burger Bash" on Feb. 23 and "Grand Tasting' on Feb. 24 and 25- For details of events and tickets, CLICK HERE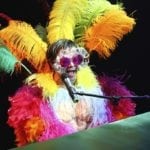 February 23-Rocket Man, Tribute to Elton John- starring Rus Anderson at Amaturo Theater at Broward Center, Ft. Lauderdale-A spot-on recreation of an early Elton John concert, featuring lavish costumes (sequined Dodgers uniforms, peacock outfits, massive glasses, the works) that were originally worn by Elton himself, a world class rhythm section, and the magnetic performance power of Rus Anderson. Rus is an Elton John doppleganger who pulls off Sir Elton's daunting vocal duties, piano skills, and fashion sense with appropriate panache. Expect a litany of hits, including "Saturday Night's Alright For Fighting," "Your Song," "Goodbye Yellow Brick Road,", Bennie and the Jets, and most certainly "Rocket Man."  For more info. and TICKETS, CLICK HERE
February 23 to March 4- Festival of the Arts-Boca–For info and tickets, CLICK HERE: www.FestivalBoca.org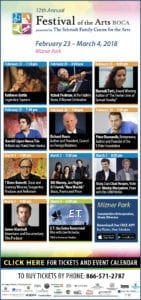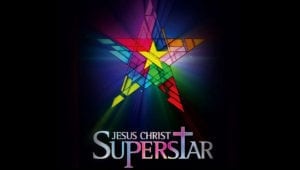 February 23 to March 18- Jesus Christ Superstar, The Epic Rock Musical-A pioneering rock opera that became a global phenomenon, Jesus Christ Superstar retells the last seven days in the life of the social and political rebel Jesus of Nazareth through the eyes of his betrayer, Judas Iscariot. Chart-topping songs from Andrew Lloyd Webber with lyrics by Tim Rice, such as "Everything's Alright," "I Don't Know How to Love Him" and the high-octane title number, highlight the struggles of Jesus' final days before his crucifixion. Don't miss this righteous and explosive rock musical on the stage of the Susan B. Katz Theater –At the Pembroke Pines Theater of Performing Arts-located at the River of Grass ArtsPark, 17195 Sheridan Street,  Pembroke Pines, FL 33331-phone: 954-437-4884 or 877-477-8672 For info. and tickets, CLICK HERE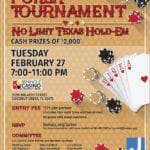 February 27- Charity Poker Tournament! Sponsored by the Levis JCC and held at the Seminole Coconut Creek Casino; Join me, come on and play!
For all the details, CLICK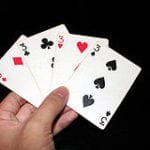 HERE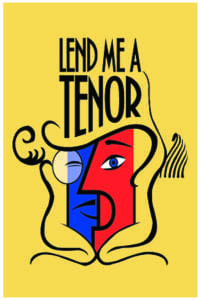 March 1 to 18- "Lend Me A Tenor'-Play by Ken Ludwig-At the Lake Worth Playhouse-Synopsis: It is the biggest night in the history of the Cleveland Grand Opera Company. The world-famous tenor, Tito Merelli, "Il Stupendo," is to perform his greatest role, Otello, at the ten-year anniversary gala season opener. Henry Saunders, the opera's executive director, has high hopes that Merelli's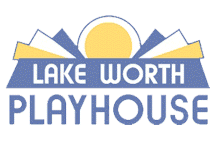 performance will put Cleveland on the operatic map. However, at the final dress rehearsal of Otello, Merelli is nowhere to be found, Saunders is in a panic, and, along with Max Garber, Saunders's personal assistant, they scramble to figure out what to do. From here on, the play unfolds into a riotous and unpredictable explosion of mistaken identities and renewed love! This screwball comedy is guaranteed to have you teary-eyed with laughter. For Preview Night on March 1, Show only, Click here: For March 1 Dinner and a Show, CLICK HERE; For Opening Night, March 2, CLICK HERE;  For March 3 to 18, CLICK HERE-Located at 713 Lake Avenue, Lake Worth  33460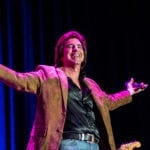 March 2- One Hot Night, Tribute to Neil Diamond–At Coral Springs Center for the Arts;  Diamond – One Hot Night features a ten piece band from New York that replicates Neil Diamond's career from start to today. There are other tributes to Neil Diamond, but nothing compares to this one. The show brings a sound, costumes, a stage and light show (including pyrotechnics, licensed, when permissible) that is second to none. One Hot Night reproduces Neil's many styles and vocal changes from the start of his career to the present. The band features musicians that have played and collaborated with Gloria Estefan, Jon Secada, Michael Jackson, Enrique and Julio Iglesias, Bruce Springsteen, Tommy James, and Gary U.S. Bonds to name a few. From the sounds of the horns in "Holly Holy" to the pounding of the drums in "America," One Hot Night will not disappoint. For more info. and TICKETS, CLICK HERE
March 24-The CrawDebauchery Crawfish and Music Festival in Pompano Beach- For more info, CLICK HERE

March 31-Passover Dinner for Singles!
For more details about the evening: CLICK HERE  
You're invited!   Join us on the 2nd Night of Passover; Same  time and place: 6pm at The Pavilion Grille; Same Price (for the past 5 years): $36 + tax and gratuity (or a total of $45 all inclusive) Festive Passover / Holiday Dinner for Singles and Friends HOSTED BY STEPPING OUT FLORIDA; Nothing religious, Just Delicious! Open to all faiths, and meant to celebrate the meaning of the holiday which is joy of freedom and togetherness of family and friends. The evening will include a 4 course traditional dinner with a glass of wine and live entertainment by David Morin and his fabulous "Elvis Tribute" with dancing to follow dinner. Guests are welcome to stay at no extra charge.  The aim is to encompass those who do not have family in the area or simply do not wish to be alone for the holidays. Join us for a lovely evening of dinner, dancing and holiday spirit! For more details about the evening: CLICK HERE   To pay by check:  Make payable to "Stepping Out Florida" and mail by March 30 to:   Stepping Out Florida, Deby Goldfarb, 6547 Via Regina, Boca Raton, FL 33433   or to pay online, CLICK the "Buy Now" button below
_________________
April 13 to 15-Delray Affair-The 56th Anniversary-The Delray Affair features over 500 exhibitors including artists, crafters, and food vendors from Delray Beach and all over the country. The event spans across 10 city blocks in downtown Delray Beach on Atlantic Ave. from the Tennis Center east to the Intracoastal;  Admission is FREE. For the best festival experience, we recommend you dress comfortably, bring sunscreen, a hat and wear tennis shoes! For more info: www.DelrayAffair.com or 561-278-0424 
April 20- Las Olas Wine and Food Festival– For more info, CLICK HERE
*************************************************************************
NEXT WEEK AND MORE:  
*************************************************************************
---
SAVE THE DATES:
SATURDAY, March 31, 2018   You're invited!   Join us on the 2nd Night of Passover  Same  time and place: 6pm at The Pavilion Grille  Same Price (for the past 5 years): $36 + tax and gratuity (or a total of $45 all inclusive) Join us for a special festive Passover / Holiday Dinner for Singles and Friends. Hosting group, Stepping Out Florida, wishes to emphasize that the festive event is not religious, open to all faiths, and meant to celebrate the meaning of the holiday which is joy of freedom and togetherness of family and friends. ...
Continue reading
0 comments
Join us for a No Limit Texas Hold-Em Poker Tournament! Cash Prizes of $2000*–From 7pm to 11pm at the Seminole Casino Coconut Creek;  Buy in includes late night bites and 2 drinks; All poker skill levels welcome… *Subject to Number of Participants
Continue reading
0 comments
Tickets are now on sale for the 2018 Festival of the Arts BOCA / February 23 – March 4th.    This is world class entertainment right here in the heart of Boca Raton! Tickets are $15 to $125 per person; Visit www.festivalboca.org   or 866-571-ARTS   (866-571-2787). EARLY BIRD TICKETS UNTIL DECEMBER 1, 2017-(Select events in the Mizner Park Amphitheater only $39)    #FOABOCA2018 Menu             Download the official App for the Festival of the Arts BOCA. This App is your digital pocket guide for the Festival's 12th Anniversary – be sure to enable...
Continue reading
0 comments
***************************************************************************
---
ONGOING EVENTS:
A program offers Bank of America and Merrill Lynch credit and debit card holders the opportunity to visit more than 175 of the most popular cultural institutions in the United States free of charge on the first full weekend of every month. Who is eligible? To qualify, simply present your active Bank of America® or Merrill Lynch® credit or debit card along with a photo ID to gain one free general admission to any participating institution. Cardholders only; guests are not eligible for free admission. Excludes special exhibitions, ticketed shows and fundraising events. SEE LIST...
Continue reading
0 comments
***************************************************************************
RESTAURANT NEWS:
(Note: For a complete listing of restaurant closings and openings, CLICK HERE)
Openings and events: Newly opened this week!!!  SQUARE ONE AMERICAN RESTAURANT-On Glades and Butts Roads., Boca Raton (Formerly Brewzzi's) THE LOCALE-New Latin American Fusion-499 S. Federal Hwy., Boca 33432 Phone: 561-325-800 (Formerly The Little Chalet) TRUE FOOD KITCHEN, co founder Dr. Andrew Weil, M.D., expert on healthy lifestyle–in Town Center Mall (Formerly Stir Crazy) _________________________________________________________________ AVANT–In place of the former Solita's and Mastino- 25 NE 2nd Avenue in Delray BLUE MOON Mexican Cafe- A New Jersey-based chain, has opened its first Florida location in Boca Raton at 6897 Southwest 18th Street. BURTON'S GRILL– 5580 N. Military Trail, Boca...
Continue reading
0 comments
Here's the deal: We promise this won't be a Hawaiian themed restaurant. We promise to use super-top quality, responsibly sourced fish – we're really into that. We promise not to annoy you with constant pictures of Poké bowls on Instagram.Located at 555 N. Federal Hwy, Boca Raton-For more info., click here
Continue reading
0 comments
Luigi di Roma Italian Ristorante-(formerly Frank & Dino's)-718 S Federal Hwy, Deerfield Beach, FL 33441 Phone:  954-531-6151
Continue reading
0 comments
Ouzo Bay in Boca brings the Mediterranean to you with daily wild catches from around the world, grass fed lamb, and prime dry aged meats and authentic Greek fare. Fish are flown in daily from various regions; The Bronzino just arrived from Patras. The lamb chop mint was harvested yesterday. The kalitsounia recipe is from Crete.  Say Opa! in our world class bar and lounge. Located at 201 Plaza Real-Boca Raton, Florida 33432  561-757-0082
Continue reading
0 comments
We LOVE Our Loyal Customers At Muddy's!!!   JByrd's Muddy Waters Restaurant · 2237 W Hillsboro Blvd.   Deerfield Beach · Florida · 33442   www.MuddyWatersRestaurant.com      HERE'S WHAT THEY'RE SAYING: "Great local bar/restaurant! Yummy food, cheap drinks, and friendly staff." -Melissa Lernerberg, Facebook "A favorite vacation destination! we go there as soon as we arrive in Boca Raton!" -Patricia Meech, Facebook   THIS WEEK'S SPECIAL! Enjoy 20% OFF Your Total Check!    AND HAPPY PRESIDENTS DAY!!! Monday, February 19, 2018 Join us for food & drink specials all day long!!! ABOUT THE SPECIAL OF THE WEEK:  (Not valid on Lunch...
Continue reading
0 comments
******************************************************************************
FOR SALE    

BEST OF

 

THE BEST…!

 
SEE ALL THE BEST of the BEST:  CLICK HERE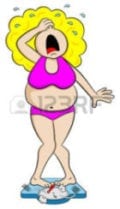 BEST New Body-Sculpting to Lose Fat!!!   SPECIAL DISCOUNT!      CLICK HERE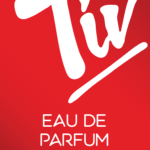 BEST NEW Designer Caribbean Fragrance   SPECIAL DISCOUNT     CLICK HERE
BEST Artist
BEST Home Painter 
BEST Voice Instructor
BEST Realtor , and more!
(Also, CHECK OUT THE ITALIAN AND ALSO VINTAGE DESIGNER HANDBAGS- AT GREAT PRICES) ….
AND MUCH MORE!
*********************************************************************************
FACEBOOK
CHECK FACEBOOK FOR ALL OF OUR EVENT PHOTOS!
AND PLEASE "LIKE" OUR FAN PAGE!  CLICK HERE!
********************************************************************************
---

JOBS-Networking, Job Boards, Job Fairs
JOB FAIR INFORMATION FOR NEW RESTAURANT IN BOCA ON FEBRUARY 21
Prior to the February 21 opening, True Food Kitchen will be hosting a 3 week Job Fair with the goal of hiring approximately 130 talented team members, including servers, hosts/hostesses, prep cooks, pastry cooks, line cooks, wok cooks, back servers, dishwashers, pizza cooks and bartenders. Interested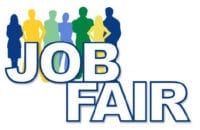 candidates are encouraged to attend the fair from 10 am – 6 pm EST on the following dates to apply and interview. Visit https://www.truefoodkitchen.com/BocaRaton for locations and more information.
 January 15 – January 20           January 22 – January 27           
 January 29 – February 3
Those who are unable to attend, but are interested in applying are encouraged to call 561-419-8105  for more information.
For more on True Food Kitchen Boca Raton, please visit https://www.truefoodkitchen.com/BocaRaton or follow @true_food_kitchen.
Entry Level Telemarketing Position-The Global Trade Chamber is looking for dynamic and passionate entry level bilingual telemarketing team. The candidates must speak fluent English and Spanish. High school diploma; BSc/Ba is a plus; All candidates submit resumes to mariarenee@nullglobaltradechamber.com Qualified candidates will be contacted for an interview.
Front Desk Job in Deerfield Beach- Seasonal front desk position in Deerfield Beach aesthetic laser/medical office doing front desk work for 2 to 3 months. $10 per hour. 954-480-2811. Ask for Carmen.
Immediate Openings for a New Restaurant in Delray opened mid-October 2017: Email: Jobs@nullSardinia-Ristorante.com For this and more….
To View all Jobs Click Here

Prezzo's Restaurant in Boca- Hiring More Than 80 workers; Prezzo, an Italian restaurant concept being revived by Burt Rapoport and Dennis Max, is hiring for the restaurant's November opening. Located at 5560 N. Military Trail, Suite 300, in the new Park Place plaza, which is located between Clint Moore and Yamato Roads in Boca Raton.
Mardi Gras Casino-Open now with new renovations following Hurricane Irma- accepting applications submitted through our website. For available job opportunities, CLICK HERE
Trans AM Trucking Group has an opening for a CDL Class A Owner Operator Truck Driver in their Jupiter location.  Excellent pay. For more info., CLICK HERE  or Apply here
******************************************************************
---
ADOPT THE DOGGIES

NEWS:  Tri-County Animal Rescue is in great need of DOG WALKERS! We have several hundred dogs in our shelter, and they all need to be walked.  PLEASE come in- Tues, Thurs, Fri, Sat, Sun-10:30am to 4pm—come and help.
Tri County Animal Rescue- 21287 Boca Rio R0ad-Boca Raton 33433-Phone: 561-482-8110 – www.TriCountyAnimalRescue.com 
Personal Note:  I just took the one Sunday "class" to learn their procedures. Sign up! It's available at 8:45am every Sunday-  It helped!  I walked a couple of adorable, loving dogs today–it feels so rewarding to volunteer!

Try it!    P.S.  They desperately need gently used towels and blankets for the puppies; The dogs at Tri-County are dangerously low on canned dog food. Pedigree Traditional Meaty ground dinner with Chopped Chicken Canned Dog Food- Please help us by bringing in canned dog food to the shelter, as soon as possible.
Help us "Clear the Shelter"- (Most fees waived on large dogs-Thursday-Sunday 10:30am to 4pm)
Save a life; Adopt today!
****************************************************************************************
---
PROTECT THE DOLPHINS

NEWS:  A UNIQUE AND MEANINGFUL GIFT: "ADOPT A WILD DOLPHIN"
I JUST "ADOPTED" a wild dolphin–His name is "Wonder"- I received a "Certificate of Adoption", a brief life history and color photograph of my dolphin–and a hard copy of the book "An Ocean of Inspiration"–The John Olguin Story.  Each dolphin has its own Facebook page (and there are 300 yet  to be adopted.) All this for only $30 +  $5 for shipping in the U.S.  ( Or, perhaps, just get a copy of this wonderful book for $15 +  $3 for shipping in the U.S. ) This makes a gift that truly supports a great cause. (Note: You will be helping a dolphin scientist with further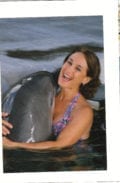 exploration, observation and research to help preserve these special mammals. Support the Palm Beach Dolphin Project- For info: harzen@nulltaras.org or  561-762-6473 Click here to watch this video of a dolphin show-   CLICK HERE  Note By Scientist, Explorer, Author, Dolphin Researcher-Dr. Stefan Harzan: If you have an opportunity to swim with dolphins…why not do it in the open ocean? There, the dolphins may stay close or have the freedom to swim away. It is so much better, because we meet them on their terms.
Contact to adopt your own dolphin: Harzen@nullTaras.org or 561-762-6473

*********************************************************************************
---
VISIT OUR WILDLIFE REFUGE
HAVE YOU EVER BEEN TO OUR NATIONAL WILDLIFE REFUGE?    (It's RIGHT HERE IN BOYNTON BEACH!)
ARTHUR R. MARSHALL LOXAHATCHEE NATIONAL WILDLIFE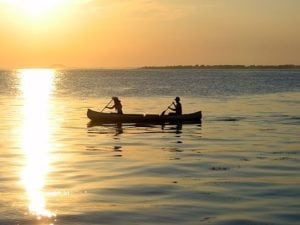 REFUGE
Activities: Bird & Nature Walks, Canoeing & Kayaking, Boating & Fishing, Hiking & Biking, Storytelling, Snail Kite Banding, Python Capture—and more:
Hiking, Guided Bird, Butterfly and Wildflower Walks, Early Morning Bird Walks on the Marsh Trail, Early Morning Bird Watch and Walk – Fly Out, Swamp Strolls, Roving Naturalist on Cypress Swamp Boardwalk or Marsh Trail, Tram Tours of the Marsh, Guided Canoe Trips, Full Moon Guided Canoe Trips, Annual Photography Contest, Annual Juried Art Contest – Loxahatchee Visions, Friends and Family Spring Fling Folk Music Festival, monthly meeting of the Sierra Club Loxahatchee Group (featuring speakers, group kayak or canoe outings)
The Arthur R. Marshall Loxahatchee National Wildlife Refuge preserves a portion of the once vast northern Everglades. It provides habitat and protection for endangered wildlife such as the snail kite and the wood stork and the formerly endangered American alligator.
The main entrance and Visitor Center are located at: 10216 Lee Road  – Boynton Beach, FL 33473  It is 2 miles south of Boynton Beach Boulevard, west off US 441/SR7.    Contact:  561-734-8303  or more info:  CLICK HERE
*********************************************************************************************
BEST TESTIMONIALS
In appreciation of Stepping Out Florida
In terms of energy and dedication, you far surpass the Energizer Bunny, putting in long hours with great professionalism to render a superb, well researched, constantly updated, much needed service to your many readers. Congratulations on making a major contribution to your community.
Frank F., September 25, 2017  

—————————————————
RE: Our New, Updated Website:
Congratulations!
Beautifully done and so user friendly too!
Bob, August 3, 2017
Robert R. Carter
Artistic and Founding President, Actor's Workshop & Repertory Co.
actorsrep.org          theatre000@nullaol.com           561-301-2588 

——————————————————-
Howdy,
I love your efforts
You are amazing – your energy, your spirit, what you do w/ your site. I owe you so much
Thank you
Keith G., August 2, 2017 

——————————————————-
Dear Stepping Out Florida,
I just had to write and tell you how much I love your newsletter!! It is seriously one of the best websites I have come across when it comes to giving out information on activities in the area and further.

Thank you so much for this site, you have no idea how helpful it has been!
Jacqueline S., February 20, 2017 

****************************************************************************
NEWS: Our Google Analytics on January 10, 2018: FOR STEPPING OUT FLORIDA:
             FROM:             Google My Business 
11,893 PEOPLE FOUND YOU ON GOOGLE     165 visited your website
INCREASED BY 54% FROM NOVEMBER 2017
WHAT CUSTOMERS ARE SAYING ABOUT YOU:
Congrats, Stepping Out Florida received a 5 star rating on Google