SteppingOutFlorida.com 

Things to do, Places to go, People to meet!
P.S. CHECK IT OUT: THE "DIRECTORY" on the side of the page- you'll be surprised at all the information there for you

Enjoy "STEPPING OUT" on the town! 
THIS WEBSITE IS ON FIRE!  

---
               What's There To Do This Week?
THIS WEEK AT A GLANCE:
Monday -Epcot Int'l Flower & Garden Fest,  Karaoke, IMax Theater, Jazz music, Happy Hour
Tuesday -It Takes Two Band, Karaoke for Fun with Hal, Broadway Medleys, Jim Caruso's Cast Party, "In Our Hands" film,  Free Admission to Norton Museum

Wednesday – Ballroom & Latin Night, Robbie Williams, Business Expo, Burt Reynold's film "Smokey & The Bandit', Karaoke 
Thursday -Havana Nights, Blues on the Square  Karaoke, Food Trucks, Happy Hour
Friday -Memorial Day Weekend Begins, Joey Dale, The Rhythm Chicks, Franki Valli, The Home Show
Saturday – Memorial Day Weekend Continues, David Morin, Brooklyn's Best, Singles Party, Pops Orchestra Honors Our American Heroes, Food & Wine Fest, Great American Beach Party
Sunday – Motown Madness, Singles Holiday Party, Support Our Troops Cookout, Donna Summer Tribute
NEXT WEEK AND MORE:  
---
SAVE THE DATES:
(CLICK THE WORDS "WINE & ALL THAT JAZZ" ABOVE) The Boca Chamber and JM Lexus Proudly Present: Wine & All That Jazz!  7:00 p.m. to 10:00 p.m. Held at: Boca Raton Resort & Club, The Waldorf Astoria Collection- 501 E. Camino Real, Boca Raton, FL 33432 Dance the night away- Be a part of the […]
0 comments

(CLICK ON THE WORDS "MEMORIAL DAY" ABOVE)   Memorial Day is a federal holiday in the United States for remembering the people who died while serving in the country's armed forces.  It marks the start of the unofficial summer vacation season,[4] while Labor Day marks its end.Many people visit cemeteries and memorials, particularly to honor […]
0 comments
---
ONGOING EVENTS:
(Click on the title for full details) Margate is calling all artists! The Margate Community Redevelopment Agency (MCRA) is seeking qualified artists to transform Margate's utility boxes into vibrant works of art.  Utility boxes, which sit on street corners and sidewalks, holding all the valuable equipment that keeps the City clicking along, provide a wonderful […]
0 comments
RESTAURANT NEWS:
(Note: For a complete listing of restaurant closings and openings, CLICK HERE)
(Click on the words "The Poke Company" above for full article)-Here's the deal: We promise this won't be a Hawaiian themed restaurant. We promise to use super-top quality, responsibly sourced fish – we're really into that. We promise not to annoy you with constant pictures of Poké bowls on Instagram.Located at 555 N. Federal Hwy, […]
0 comments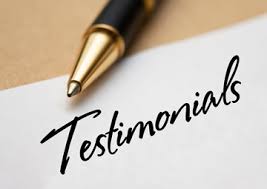 ---
BEST TESTIMONIAL
Dear Stepping Out Florida,
I just had to write and tell you how much I love your newsletter!! It is seriously one of the best websites I have come across when it comes to giving out information on activities in the area and further.

Thank you so much for this site, you have no idea how helpful it has been!
———Jacqueline S., February 20, 2017
---
NOT CRAIG'S LIST!     NOT ANGIE'S LIST!

  
WHAT'S NEW ON SALE?  
Check out THE BEST:  CLICK HERE
BEST Artist, BEST Handbags, BEST Painter, BEST Realtor, BEST Masseuse, and more!
(Also, CHECK OUT THE ITALIAN AND ALSO VINTAGE DESIGNER
HANDBAGS- AT GREAT PRICES) ….
AND MUCH MORE!
---
FACEBOOK
CHECK FACEBOOK FOR ALL OF OUR EVENT PHOTOS!
AND PLEASE "LIKE" OUR FAN PAGE!  CLICK HERE!
---

JOBS-Networking, Job Boards, Job Fairs

To View all Jobs Click Here

---
ADOPT THE DOGGIES

NEWS:  Tri-County Animal Rescue is in great need of DOG WALKERS! We have several hundred dogs in our shelter, and they all need to be walked.  PLEASE come in- Tues, Thurs, Fri, Sat, Sun-10:30am to 4pm—come and help.
Tri County Animal Rescue- 21287 Boca Rio R0ad-Boca Raton 33433-Phone: 561-482-8110 – www.TriCountyAnimalRescue.com 
Personal Note:  I just took the one Sunday "class" to learn their procedures. Sign up! It's available at 8:45am every Sunday-  It helped!  I walked a couple of adorable, loving dogs today–it feels so rewarding to volunteer!

Try it!    P.S.  They desperately need gently used towels and blankets for the puppies
P.S. The dogs at Tri-County are dangerously low on canned dog food. Pedigree Traditional Meaty ground dinner with Chopped Chicken Canned Dog Food- Please help us by bringing in canned dog food to the shelter, as soon as possible.
---
PROTECT THE DOLPHINS

NEWS:  A UNIQUE AND MEANINGFUL GIFT: "ADOPT A WILD DOLPHIN"
I JUST "ADOPTED" a wild dolphin–His name is "Wonder"- I received a "Certificate of Adoption", a brief life history and color photograph of my dolphin–and a hard copy of the book "An Ocean of Inspiration"–The John Olguin Story.  Each dolphin has its own Facebook page (and there are 300 yet  to be adopted.) All this for only $30 +  $5 for shipping in the U.S.  ( Or, perhaps, just get a copy of this wonderful book for $15 +  $3 for shipping in the U.S. ) This makes a gift that truly supports a great cause. (Note: You will be helping a dolphin scientist with further  exploration, observation and research to help preserve these special mammals. Support the Palm Beach Dolphin Project- For info: harzen@nulltaras.org or  561-762-6473 Click here to watch this video of a dolphin show-   CLICK HERE  Note By Scientist, Explorer, Author, Dolphin Researcher-Dr. Stefan Harzan: If you have an opportunity to swim with dolphins…why not do it in the open ocean? There, the dolphins may stay close or have the freedom to swim away. It is so much better, because we meet them on their terms.
Contact to adopt your own dolphin: Harzen@nullTaras.org or 561-762-6473

---
VISIT OUR WILDLIFE REFUGE
HAVE YOU EVER BEEN TO OUR NATIONAL WILDLIFE REFUGE?    (It's RIGHT HERE IN BOYNTON BEACH!)
ARTHUR R. MARSHALL LOXAHATCHEE NATIONAL WILDLIFE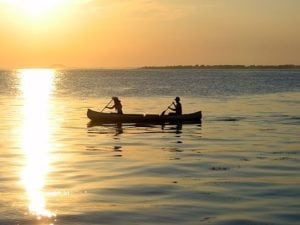 REFUGE
Activities: Bird & Nature Walks, Canoeing & Kayaking, Boating & Fishing, Hiking & Biking, Storytelling, Snail Kite Banding, Python Capture—and more:
Hiking, Guided Bird, Butterfly and Wildflower Walks, Early Morning Bird Walks on the Marsh Trail, Early Morning Bird Watch and Walk – Fly Out, Swamp Strolls, Roving Naturalist on Cypress Swamp Boardwalk or Marsh Trail, Tram Tours of the Marsh, Guided Canoe Trips, Full Moon Guided Canoe Trips, Annual Photography Contest, Annual Juried Art Contest – Loxahatchee Visions, Friends and Family Spring Fling Folk Music Festival, monthly meeting of the Sierra Club Loxahatchee Group (featuring speakers, group kayak or canoe outings)
The Arthur R. Marshall Loxahatchee National Wildlife Refuge preserves a portion of the once vast northern Everglades. It provides habitat and protection for endangered wildlife such as the snail kite and the wood stork and the formerly endangered American alligator.
The main entrance and Visitor Center are located at: 10216 Lee Road  – Boynton Beach, FL 33473  It is 2 miles south of Boynton Beach Boulevard, west off US 441/SR7.    Contact:  561-734-8303  or more info:  CLICK HERE