SUN-FEB 26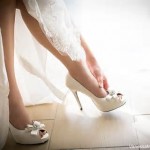 STEPPING OUT FLORIDA
Pavilion Grille
Boogie Shoes!
"POF" Dance Party ("Plenty of Fish" Singles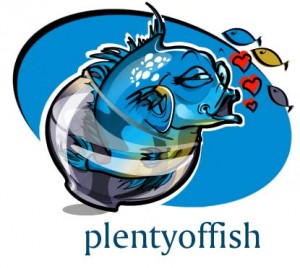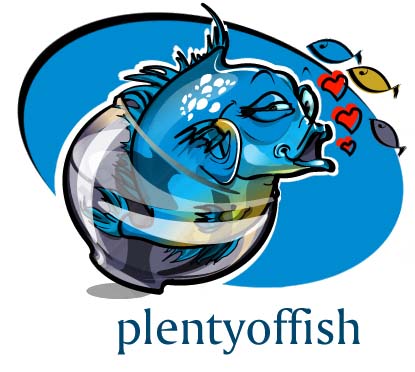 Group) with Boogie Shoes Band-First time at the Pavilion Grille! We welcome Boogie Shoes! Classic Disco, Funk and R & B-Going to be a great night! The Pavilion Grill has Live Entertainment almost every night of the week- Singles and couples welcome!   $10 cover charge includes a House Drink or can be used toward $20 food and beverage purchase. Dinner served from 6pm. Music at 7:30pm. Dinner Reservations may be made at 561-912-0000 -Pavilion Grille, 301 Yamato Rd, Boca Raton, 33431, is located in the lobby of the Seeman Holtz Building (formerly The Stonegate Bank Building.) The building is about 2 stories tall and is located on the NE corner of the intersection of Dixie Hwy and Yamato Road, and has distinctive large glass sides. FREE parking- in the lot or garage and enter the lobby to a world of music and dancing.  For more info: www.PavilionGrille.com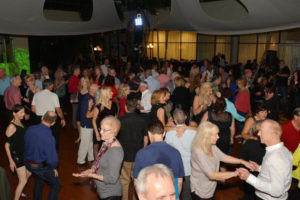 MORE: Happy Hour : 5:00pm – 7:00pm,  Tuesday – Friday: small plates start at $6; drink specials $5 – $8;   Dinner served Tuesday through Saturday from 6PM and Lunch from Tuesday through Friday from 12 noon to 3:00 PM      Feel free to make dinner reservations on OPEN TABLE:   www.OpenTable.com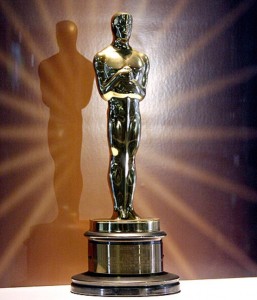 The Oscar / Academy Awards! The 89th Academy Awards ceremony, presented by the Academy of Motion Picture Arts and Sciences (AMPAS), will honor the best films of 2016 and will take place at the Dolby Theatre in Hollywood, California. During the ceremony, AMPAS will present Academy Awards (also called Oscars) in 24 categories. The "red carpet" arrival of the celebrities and award ceremony will be televised by ABC. Comedian Jimmy Kimmel will host the ceremony for the first time.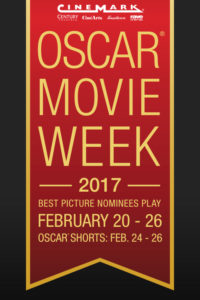 A Great Way To Prepare For the Oscar Awards: Still time to catch a movie today-Oscar Movie Week at Cinemark Theaters-See all the Best Picture Nominees-Buy Individual tickets for showtimes during the week OR Purchase a festival pass and see all films for only $35-You can pre-purchase your festival pass now;  Oscar Movie Week festival passes will be available for pick up in theatres starting Friday, 1/27.  To buy your pass, CLICK HERE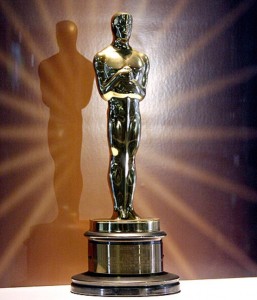 Oscar Party-7pm at Villa de Palma Mansion-Open Bar, Food, Big Screen, Music, Only $75-Held at Villa de Palma Mansion, 600 Isles of Palm Drive, Ft. Lauderdale  33301-We are rolling out the Red Carpet for an Glitzy Oscar Party that can't be missed. Come in Black Tie Attire and watch the Oscars on multiple screens at Villa de Palma Mansion. There will be open bar and fabulous food and live music. Steve Savor will be your Host -All proceeds will benefit the Ft. Lauderdale International Film Festival. Only $75 if you mention our group. Book your tickets on Fliff.com or call the box office at 954-525-3456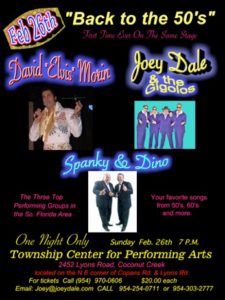 Back to the 50's: David "Elvis" Morin, Joey Dale & The Gigolos, and Spanky & Dino-The Top 3 Performing Groups in the South Florida area…FIRST TIME EVER on the same stage!  Your favorite songs from the 50s, 60s and more-One night only-At the Township Center for Performing Arts-2452 Lyons Road, Coconut Creek- Located on the NE corner of Copans Road and Lyons Road-Tickets are $20 each-For tickets call: 954-970-0606 or email: Joey@JoeyDale.com or call:  954-254-0711 or 954-303-2777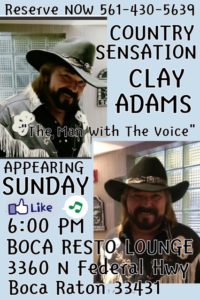 Boca Resto Lounge-Country Sensation, Clay Adams, "The Man With the Voice" at 6pm-No Cover Charge-Restaurant / Bar Open From 4pm to 10pm-Great food and drink specials all night- Boca Resto also has a very reasonably priced menu and the food is great. Indoor or outside patio seating – Happy Hour EVERY DAY from  4pm – 6pm with up to 50% off drinks and appetizers- All New Dinner Menu  served Tuesday – Sunday from 4pm -(Try our Atlantic Grilled Salmon, Chicken Milanese , Argentinian Skirt Steak with Chimichurri Sauce, to name just a few)-To see the All New Menu, CLICK HERE-"Eat-Drink-Dance!"-Reservations at OpenTable.com or BocaRestoLounge.com or call 561-430-5639–Located at 3360 N Federal Hwy, Boca Raton 33431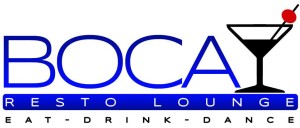 Great events here every Tuesday through Sunday; Reservations recommended-FREE Parking   Be sure to check Stepping Out Florida each day to see what's happening!

Run for the Paws 10K Race-Race Time: 7:30 AM=Early registration discount pricing: $49 (Limited to the first 200 participants) For more info: CLICK HERE  Participate in South Florida's largest charitable race that benefits dogs and cats in need. 100% of the race proceeds go to the Tri-County Animal Rescue (A No-Kill Shelter). All participants receive a shirt. When you complete the 10K, you will receive a beautiful Paws finisher medal complete with metallic black neck ribbon. The 10K is USATF Certified.- See more at: Click hereThis is a race is chip timed. We have prizes for 1st, 2nd and 3rd place winners in each age and gender category. Win other fabulous prizes in our raffle after the race.The race starts and ends at FAU. The course runs through the campus as well as through the El Rio Trail's canal. The canal features many wildlife.FAU Campus location: 777 Glades Rd, Boca Raton (the event starts from Lot 27). There is plenty of parking near the start. Reminders:All age groups are open; No strollers, please;  No dogs on the race routeThe route is fully stocked with hydration aid stations. Inclement weather will not cause a race cancellation (rain can be fun). Each runner must register.- See more at: https://www.raceentry.com/race-reviews/run-for-the-paws-10k-race#sthash.MWip9xxf.dpuf

Florida Inter-generational Orchestra- "Music for Humanity"-A Celebration of the Human Spirit-3pm-We will show you what is right with the world, how people of all ages, backgrounds religions and abilities can work together to create something beautiful. This is what humankind needs now, the Florida Intergenerational Orchestra, "The Orchestra for Everyone" -This remarkable orchestra comprised of 65 musicians spanning the ages of 9-97 has over the past twelve years delighted audiences. The talented and gifted conductor, Lorraine Marks-Field, does a fabulous job blending the different abilities of the members of the orchestra. There will be a pre-concert talk at 2:30 P.M. where you can meet and greet performers on a personal basis, and learn how the orchestra "Bridges the Generations Through Music." Also, the orchestra will expand its artistic horizons with a multi-media presentation featuring some of the remarkable works of Boca Raton's world renowned artist and sculptor, Yaacov Heller of Gallery 22, who created the "Garden of Humanity." This is the second concert of its Celebration Trilogy "Music for Humanity" at Our Lady of Lourdes Church, O'Shea Hall, 22094 Lyons Road, Boca Raton. This is a FREE concert-If you would like more information about the orchestra, or to schedule an interview with Lorraine Marks-Field, our conductor, please call Bob Field, manager at 561-482-8206 or e-mail strings4all@aol.com. Check out our website at www.flioa.org
Artigras-February 26 and 27-The 32nd Fine Arts Festival at Abacoa Town Center in Jupiter–Features works by hundreds of national, regional and local artists-In addition to artwork on display and for sale, there will be a demonstration stage where artists from around the country will demonstrate their techniques and answer questions from audience members-10am to 6pm on Sat. & Sun., 10am to 5pm on Monday-At 1200 Town Center Drive, Jupiter-Admission: $12-For info: www.Artigras.org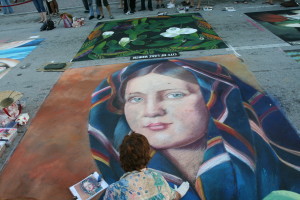 Street Painting Festival-Downtown Lake Worth-Admission to the Festival is FREE-Starts 10am both Sat. & Sun.-For more info: www.StreetPaintingFestivalInc.org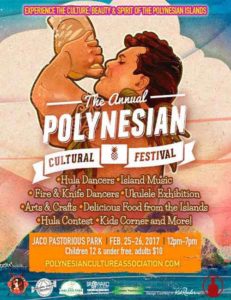 The Annual Polynesian Cultural Festival-Experience the dynamic array of ethnic identities, traditions, cultural expressions and artistry of Polynesian people from Hawaii, Samoa, Tahiti, and New Zealand (Maoris). Authentic Polynesian dances and live music, culinary offerings and a touch of language introduction. There will also be basket weaving, coconut husking, a ukulele exhibition and the crowd favorite, PCA's Tiki Bar-Polynesian Cultural Festival's 12th Anniversary from 11:00am to 7:00pm on both days at Jaco Pastorius Park, located at 4000 North Dixie Hwy, Oakland Park, FL

The 16th Annual South Beach Wine & Food Festival- Final Day-Once again featuring internationally renowned talent and leaders of the hospitality industry at uniquely crafted events showcasing world-class wine, spirits, food, and fun. Join us in sunny South Beach and see your favorite chefs and culinary personalities in Miami- See chefs and celebs like Guy Fieri, Bobby Flay, Robert Irvine, Rachael Ray, Trisha Yearwood, Andrew Zimmern and more!  Events: The Art of Tiki: A Cocktail Showdown on Friday, February 24, Bacardi Beach Party on Saturday, February 25 & Goya Foods' Grand Tasting Village on Sunday, February 26-Proceeds benefit FIU's Chaplin School of Hospitality & Tourism Management. Visit sobewff.org or call 877-762-3933 for tickets & more information.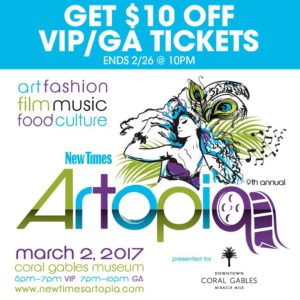 Final Day for $10 Off ! For The 9th Annual Artopia (On March 2)-ArtFashionFilmMusicFoodCulture-VIP from 6pm- 10pm at $45 until 3/1/17 and $50 at the door; Gen.Adm: 7pm to 10pm at $25 until 3/1 /17 and then $30 at the door; This event joins together an eclectic touch of art, culture, fashion, food, music and film. Join us as we celebrate Miami's best artists, musicians, fashion designers, culinary masters and mixologists. Guests will enjoy complimentary food and drinks, VIP will have specialty drinks not available in general admission and will access the event an hour earlier than general admission. Entertainment includes live DJ, musical performances, fashion shows, live performance art and works from local artists. The New Times MasterMind Awards will be announced at Artopia. New Times will award grants to local artists, writers, crafts people or others whose work stands out for its enterprise, creativity and genius. Held at the Coral Gables Museum, 285 Aragon Avenue in Coral Gables-For info. and tickets, CLICK HERE     Final Day for $10 Off– Use Promo Code: SAVEART9
Expires 2/26 at 10:00 PM
February 26 to March 26-The 25th Anniversary of the Florida Renaissance Festival and Crafts Village-Saturdays and Sundays only from 10am to Sunset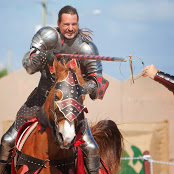 (including President's Day, Monday February 20)-Join us at Quiet Waters Park, where you will be transported to the Renaissance Erawith a recreation of a Renaissance Village- Browse through our Crafts Village where over 100 merchants and artisans demonstrate and sell their wares; behold glass blowing, metalsmith, alchemy and many more demonstrations;  hundreds of performers throughout the village and entertainment on over twelve stages; enjoy games of chance and skill, human-powered rides, Hearty Food fit for a King and Cold Ale-Of course, the village would not be complete without professional Battling Knights in our daily Joust-Held on weekends at Quiet Waters Park-401 South Powerline Road-Deerfield Beach 33442-Adult Single Day Admission: $21 plus fees; Child Single Day: $9 plus fees- For information and tickets, CLICK HERE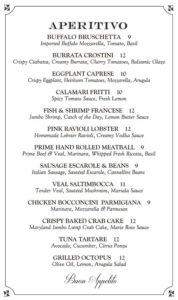 Happy Hour Now at Domus in Boca-Come relax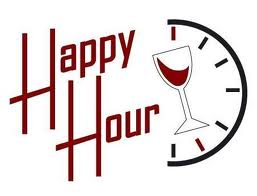 and unwind after work,  and enjoy 2-for-1 drinks at the beautiful, upscale bar at Domus Italian Restaurant and Lounge in the heart of East Boca; Monday- Thursday from 5pm to 7pm; Sunday from 5pm to 7pm;  AND the very innovative "Reverse Happy Hour" which begins at 9pm on Friday and Saturday evenings. Enjoy delicious Bar Bites such as Buffalo Bruschetta, Burrata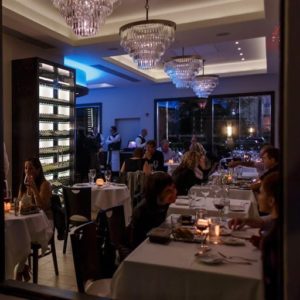 Crostini, Eggplant Caprese, Calamari, Lobster Ravioli, Meatballs, Crab Cakes, Grilled Octopus and more-Located in Royal Palm Place, 187 SE Mizner Blvd, Boca Raton, FL 33432- Phone: (561) 419-8787 or domus39.com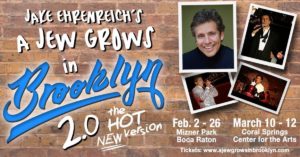 A Jew Grows in Brooklyn, 2.0; The Hot New Version-Final Performance! "Funny, Touching, Dazzling" (N. Y. Times); Jake Ehrenreich, playwright, author and academically recognized expert on Comedy, Catskills and the Holocaust, will present a completely updated version of his beloved autobiographical original comedy musical, A Jew Grows in Brooklyn, that had sold out shows on Broadway.  "You don't have to be Jewish or Brooklynish…Ehrenreich's showmanship is dazzling!"~ The New York Times  A Jew Grows in Brooklyn 2.0 will run until February 26 at the Mizner Park Cultural Arts Center, and then at the Coral Springs Center for the Arts March 10-12. Tickets range from $39 – $69 and may be purchased by phone at 877-238-5596 (for the Mizner Park Production) and 954-344-5990 (for the Coral Springs Center for the Arts production) or on line at www.ajewgrowsinbrooklyn.com   Group rates are available. Performances:Thurs: 3PM and 7:30 PM; Fri: 8 PM; Sat 3 PM and 8 PM; Sun 2 PM and 5:30 PM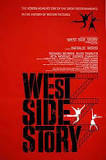 West Side Story-Final Performance! The Wick Theatre Presents the Enduring Classic West Side Story-This Season's Most Requested Production Has Already Been Extended-The Wick Theatre is thrilled to present the timeless and groundbreaking 1957 Broadway smash, West Side Story. Shakespeare's Romeo and Juliet is transported to modern-day New York City, as two young idealistic lovers find themselves caught between warring street gangs, the "American" Jets and the Puerto Rican Sharks. Their struggle to survive in a world of hate, violence and prejudice make it one of the most innovative, heart-wrenching and relevant musicals of all-time. With a book by Arthur Laurents, music by Leonard Bernstein, lyrics by Stephen Sondheim and conception and choreography by Jerome Robbins, West Side Story has become an enduring

classic renowned for its enduring social relevance, exhilarating dance moves and iconic songs including "Maria," "America," "Somewhere," "Tonight," and "I Feel Pretty." Thanks to high ticket demand, the show has already been extended one week. Audiences will enjoy this dynamic mix of drama, dance and music, which features a stellar cast and production team. The Wick Theatre is located at 7901 N. Federal Highway, Boca Raton-Matinees: Wed, Thurs, Sat, Sun 2pm; Evening Performances: Wed, Thurs, Fri, Sat 7:30 pm;  Tickets: $75 & $80, www.thewick.org or call 561-995-2333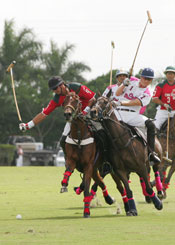 International Polo Club in Wellington-11am to 5pm-The International Polo Club Palm Beach is the premier polo destination in the world, hosting the largest field of high-goal teams and the most prestigious polo tournaments in the United States. Polo enthusiasts descend upon Wellington, Fla., each winter season to enjoy their love of the sport in the most prominent and well‐equipped polo facility. The 2017 Palm Beach Polo Season opened on January 1, and will conclude 17 weeks later with the USPA 113th U.S. Open Polo Championship® final on Sunday, April 23. Polo matches are open to the public, with a wide range of hospitality and guest seating that includes elegant grandstand viewing, field tailgating, stadium seating, field-side champagne brunch at The Pavilion, and exclusive sponsor boxes. For more info, CLICK HERE -Located at 120th Avenue South- (take Lake Worth Road, 2 miles west of Route 441, right turn on 120th)-Wellington 33414- (Note: Parking fee: $5 per vehicle; Gate admission  $10 per person)
The New "Liquid Brunch"-Honey in Delray Beach will debut " a new kind of brunch party, the liquid kind." The inaugural "Liquid Brunch" runs from 3pm to 10pm and is all about drinks and music (old-school hip-hop.)  For more info:  CLICK HERE
The Sick Puppies Improv Comedy Show-9pm to 10:30pm-CALL to Confirm:  Tickets are $15 with online advance purchase and $20 at the door for General Admission;  Our Comedy Shows in South Florida are made up on the spot.  If you're located near the West Palm Beach Improv or the Fort Lauderdale…Improv Students If you are a student of improv, you can register for a free ticket. If you learn at Sick Puppies, sign up, if you are a student elsewhere, just tell us where you learn. Annual subscriber pass is $60 and good for any regular Sick Puppies Comedy Improv or Stand Up Comedy show. You'll also receive discounts on Special events. Pass is good for one year starting from date of purchase. You still need to reserve your seat for any event you wish to attend in case of a sell out. You are welcome to show up to any event without prior reservation, but you are only guaranteed a seat if you register in advance. Anyone can use your seat as long as they know your name at the door. Subscription is refundable within 30 days only. Located at: 7200 W Camino Real, Ste 330-Boca Raton,-954-667-7735   Info: www.sickpuppiescomedy.com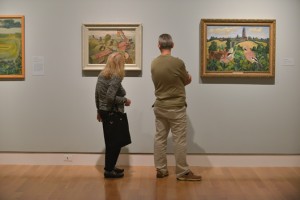 Norton Museum-FREE ADMISSION: There's much to celebrate at the Norton this month: The Museum reopened on July 5 after a five-week hiatus to re-install galleries and prep for construction. And admission is FREE for all through December 2018! Be sure to visit the reinstalled galleries to view your favorite works in a new context. Also on view is a video installation by artist Mark Fox, Giverny: Journal of an Unseen Garden, that offers a new perspective of the lily ponds in Giverny, France that Claude Monet made famous in his paintings. Programs such as Art After Dark resume this week, and are free as well!  Welcome back!
For info. on Exhibitions, Programs, Tours, Art After Dark, Theater Lab (new), and more, CLICK HERE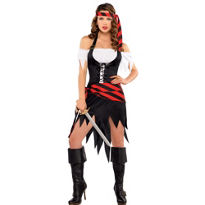 Shell, Shuck and Peel Weekends at Muddy Waters Restaurant- Great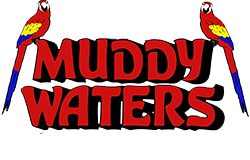 Specials on  Saturday and Sunday from 11am to 4pm like "Shrimp Bang! Bang!- CLICK HERE to see-Home of 69 cent clams and oysters on the half shell daily-Happy Hour 4pm to 7pm and ALL NIGHT ON MONDAYS-Try a House Shrimp Bloody Mary ($5)-And absolutely the BEST Fish Tacos!-Get your game on here on Saturday and Sunday afternoons with 19 H/D TVs- At 2237 W. Hillsboro Blvd.-Deerfield Beach 33442-Info: 954-428-6577 or www.MuddyWatersRestaurant.com

Mardi Gras Casino in Hallandale-Entertainment!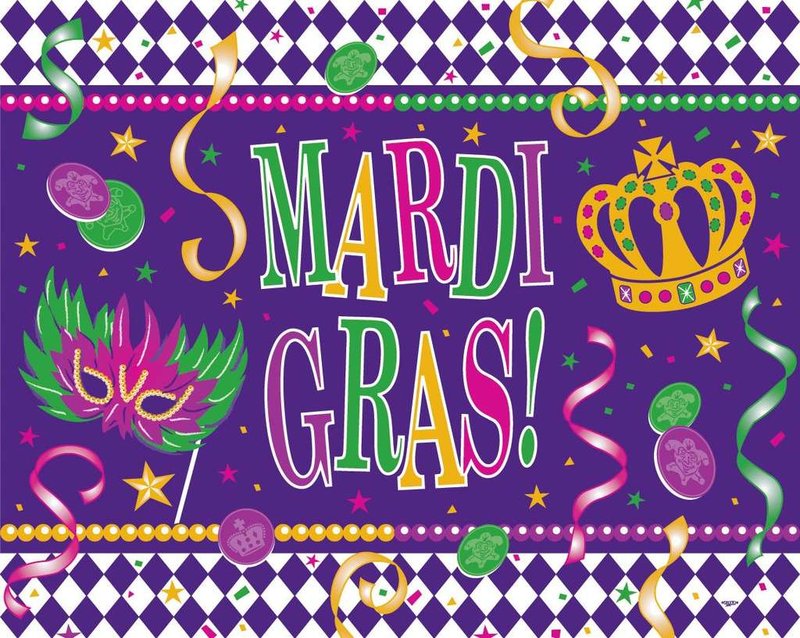 7pm to 10pm-Main Stage- Motowners
Free Parking–The casino features slots, poker, fine and casual dining, Vegas-style showgirls entertainment,

live music, dog racing and a weekend flea market. At 831 N Federal Hwy-Hallandale Beach, FL 33009-Phone number 954- 924-3200- or     mardigrascasinofl.com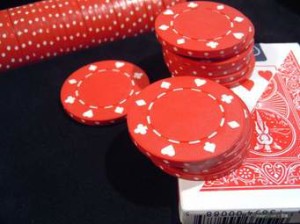 The Casino at Dania Beach is open! Casino, Concert Venue, Comedy Club! The newest casino in Broward County is almost here! You have been waiting, and soon you will able to try out an all new gaming… 301 E Dania Beach Blvd, Dania Beach, FL 33004 -Phone:(954) 920-1511
Note: Are you interested in a new job or know of someone who is looking? The brand new  Casino @ Dania Beach is still hiring Cocktail Waitresses, Bartenders, Cashiers, Security Agents & Housekeeping Personnel-Resumes should be sent to JOBS@DANIACASINO.COM
Jazz in Jupiter-Every Sunday-Every Sunday great local jazz bring your instrument and sign in to play- From 4:30 until 9pm-(And live music all week)- Double Roads Tavern-251 S. US Hwy 1-Jupiter 33477-Phone: 561-203-7061